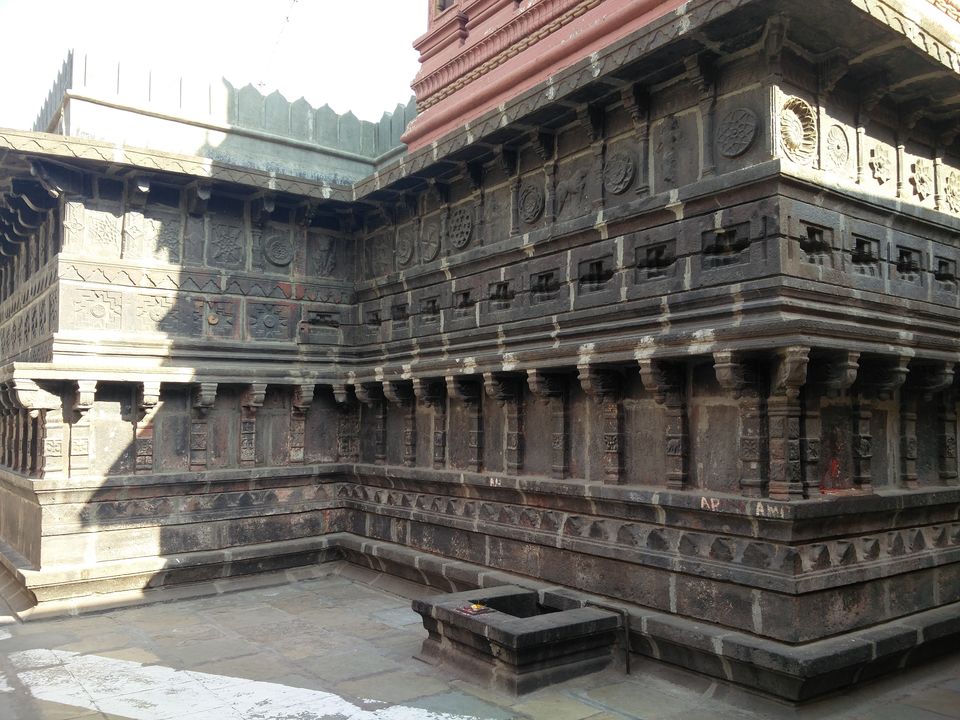 Bhangwant temple is dedicated to Lord Vishnu. The uniqueness of this temple is that, this is the only temple of Shri Vishnu all over India having Shri Vishnu's name as BHAGAVANT.
The temple was built in 1245 A.D. in Hemadpanthi style. There are four entries to the temple from all the four directions, but the main entry is east-facing.
Temple is good to study indian temple art. One of the unique thing I found in the temple is that there are two idols in the Grabhgruh(main temple) Lord Vishnu and Laksmi. Lakmi is Standing back of the Lord Vishnu and need a mirror to see the idol.
At the entrance of Grabhgruh idols of two solders (Jay, Vijay) is present on the
pillars of temple. Sabhamandap(Hall)is purely made up of Wood.
Premises of temple is also contains the other temple of Lord Datta. I big idol of Garuda is also facing in front of grabhgruh.
How to Reach:-
By Road
From Pune:- Travel along Pune - Solapur Highway take a left turn at Temburni. (224 KM From Pune and 61 KM from Temburni)
By Train:-
Take any train going toward solapur. nearest railway station is Kurduwadi. then take a State transport bus to Barshi which is approx 35KM.