Green Tokri is a beautiful high-tech farm at the foothills of Sahayadris. What started as a small farm to produce lettuce in 2001, became one of the pioneers in salad farming in Maharashtra. When Praful asked me with such enthusiasm if I would like to go on a farm tour (as if he was asking me for a vineyard and wine tasting tour), my response was lukewarm. I am the kind of person who prefers chicken curry or spicy street food over salad, so obviously salad tasting did not entice me at all. But I could not refuse the offer for a weekend outing and so we booked the farm tour.
.
How to reach Green Tokri farms?
We booked the tour 15 days in advance as last minute entries are not entertained. The location coordinates and the farm tour details were mailed to us by the team. We started at 8:15 am from Pune. Thankfully, the weather was pleasant and we enjoyed the ride in spite of bumpy roads. We reached the farm around 9:45 am and parked the car in the parking area in front of the farm gate. We could see 7-8 parked cars of the families who were going to join us for the farm tour.
.
Green Tokri Farm Tour Experience
As we entered the gates, we were greeted by the friendly farm workers. There was a can full of fresh strawberry juice prepared for the tour group. Fresh salad was being packed and loaded in delivery trucks while I helped myself with the 4 th serving of strawberry juice. It was simply delicious.
Freshly picked fruits, salads and herbs were on sale and we bought cucumbers, cherry tomatoes, lettuce and some spices. After some salad shopping, we started our farm tour with Mr. Khan (Tour incharge) explaining us few basics about coco peat farming, drip irrigation, green house, micro-controllers and the backend technology that is used to gather and analyze the data so that high quality salads can be grown. The farm tour was super fun and informative and it did answer one important question I had before coming here -
.
What is so different about Green Tokri farms?
Coco Peat used for farming: Most of the plants are grown in coco peat or coir. Coco peat has excellent water retention capacity. It is resistant to fungal and bacterial growth and it can store and release nutrients to plants for extended periods of time.
Coco peat in a bag is light weight and can be easily shifted from one place to another. If any plants are infected, the readings from the collected data will show deviation and the coco peat bag containing these infected plants will be removed from the rest of the group to prevent the other plants.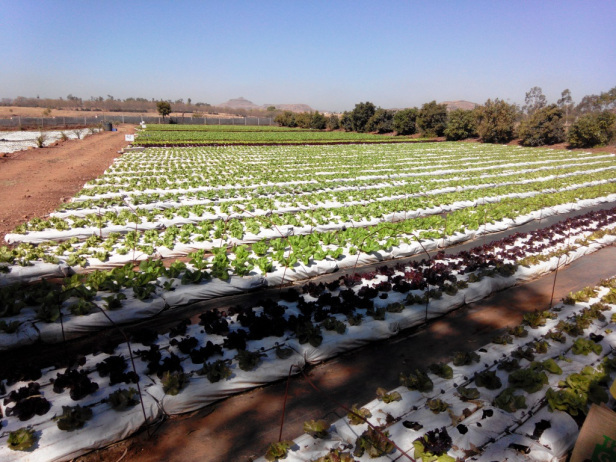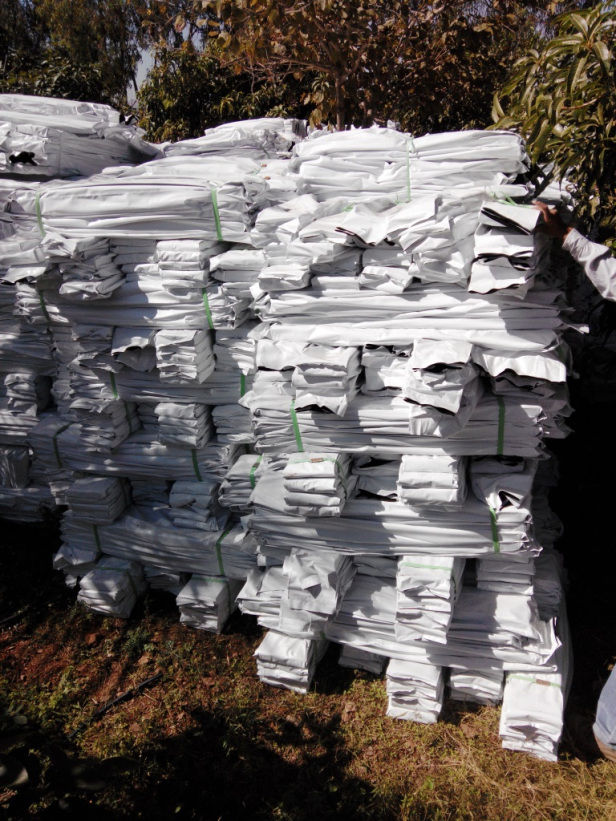 Data Monitoring: The computer-operated drip-irrigation systems provide only the required amount of water and fertilizers to the plants. Everything is monitored, recorded and analyzed to grow high quality salads.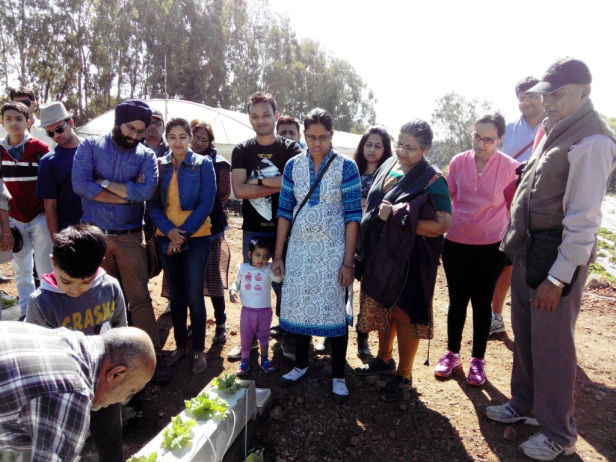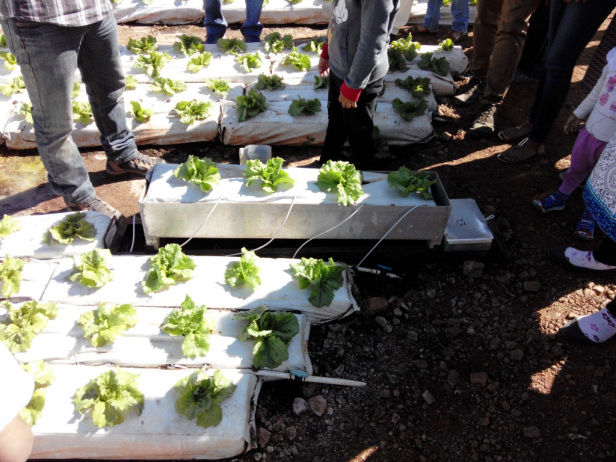 Product Portfolio: They grow 4-5 types of lettuce like Iceberg lettuce, Green oak leaf lettuce, red oak leaf lettuce, Romana lettuce and butterhead lettuce. You will also find exotic fruits and vegetables like cherry tomatoes, leek, fennel, celery, Swiss chard, Jalapenos, Strawberries, Zucchini, Kohlrabi and herbs like Oregano, chives, basil, thyme etc. It is a different product portfolio compared to most of the farms here.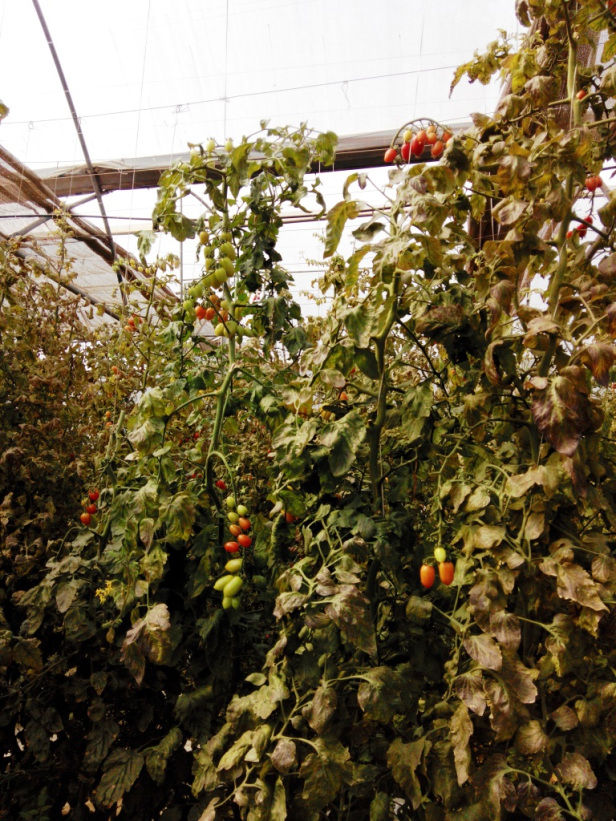 .
Learn Salad Recipes: They not only tell you the secret of growing high quality salad but also teach you some delicious salad recipes and encourage you to include salads in your diet.
.
Pick and eat: Unlike other farms, where you have to wash the fruits and vegetables before eating, here you can just pick any baby tomato, cucumber or strawberry and eat it
.
.
The exotic salad lunch
We had built an appetite for lunch after exploring the farm for more than 2 hours. We drove a tractor from the farm to a lake plot where the buffet was ready. I could see breads, hummus, mixed salad, dips and dressings. The crispy green spears of lettuce, the perfect red cherry tomatoes, crunchy cabbage and the freshly baked bread made me forget my favorite chicken curry at least for a day.
A day visit to Green Tokri made me realize that agritourism should be a part of my travel plans. It not only teaches you about farming or the rural lifestyle but also makes you aware about new cuisines.
A day well spent!
.
Few more pictures from our visit to Green Tokri farms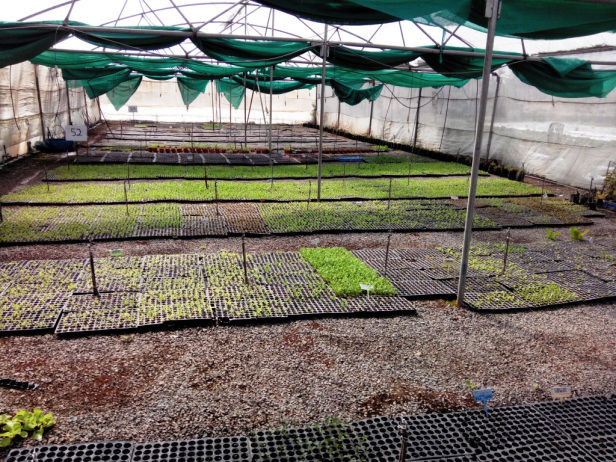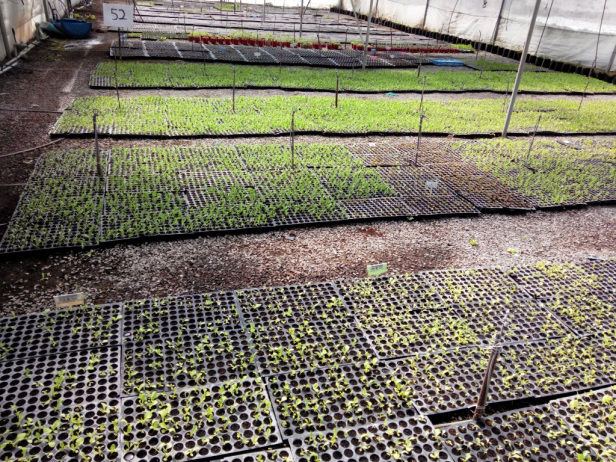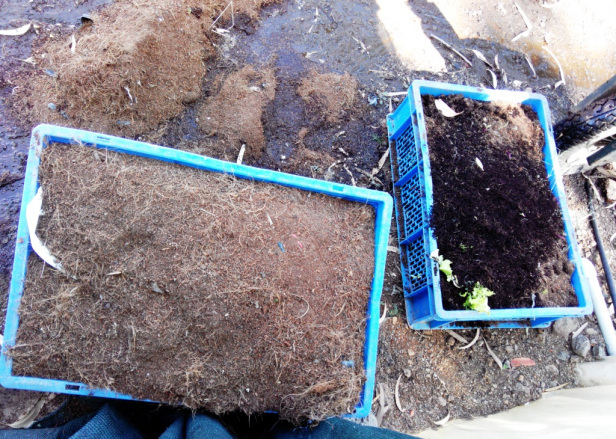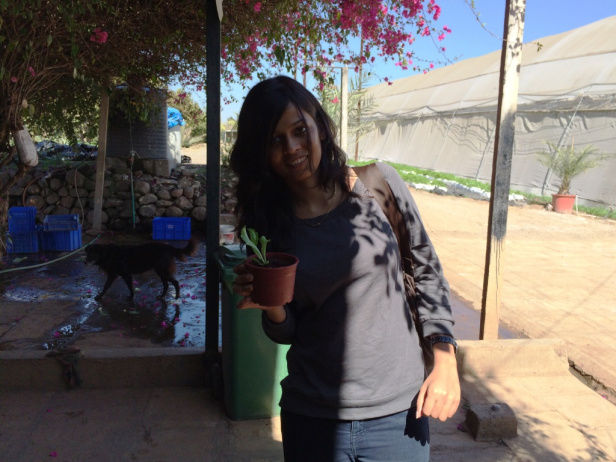 This blog was orignally published on 'HAPPILY TANNED'