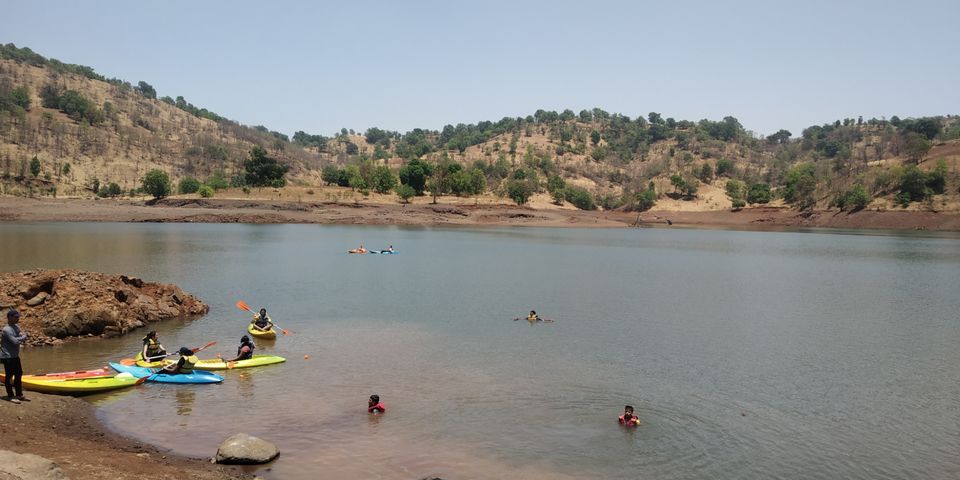 To beat the Mumbai summer and chaos we left the city every in the morning and headed towards Kasara. Just 3 hours away from the city was our destination. A hidden Lake to go kayaking.
Just off the Kasara Ghat we took a turn leading us to our destination. About 20 mins after leaving the highway we went offroading to reach the lake.
Though it was the middle of summer,the lake was quite filled and we just wondered what this place would look like after the monsoon showers and all the green back over the mountains.
The lake has the perfect landscape view of the Sahyadris.
We left our bags on the shore and took our kayaks to enjoy the waters. The waters of the lake go upto 50feet deep as per the locals. Nothing beats swimming in the cool waters of a lake during summer.
We wrapped up our kayaking and swimming for the day and left the destination for our drive back to the city.
The way to kasara has many food courts and dhabas  so food is not a worry for this one day road trip.