Maharashtra is rich with its culture, mighty Sahyadri and the most unique hilly forts.
Rajgad to Torna Trail trek are one of the best trek in Maharashtra . As Both Rajgad & Torna are two historically very important forts covering them in one go was lifetime experience.
History of Rajgad and Torna Fort
Rajgad literally meaning King of forts, one of the forts of Maharashtra state in India, situated in the Pune district. The fort is approximately 1326 meters (4250 feet) above sea level. This giant and well-constructed fort has made history in world of architecture. This was believed to be den of Shivaji Maharaj and assertions the highest number of days stayed by Chhatrapati Shivaji Maharaj on any fort.
Torna Fort, also known as Prachandagad is located in Pune district in the Indian state of Maharashtra. It is historically significant because it was the first fort captured by Chatrapati Shivaji Maharaj at the age of 16.
Day 1 - Rajgad Fort
We boarded train from Dadar around 11.30 pm and reached Pune early morning around 3.30 am, we freshened up and rested till 5.00am at Pune Station and took auto from Pune station to Swargate bus depot, we reached bus depot around 5.30 am.
There are two routes for rajgad one is via Pali Darwaja route which is the easiest route and second one is Gunjawane route which is difficult and tricky route.
Finally after an hour we boarded ST bus for Gunjawane to reach Rajgad base , nearly it took 1 hour in bus to reach Gunjawane and from there it is around 7 km till base village of Rajgad , we walked 2km and rest 5km we took lift , they dropped us at the base village of rajgad, at the entrance we paid Rs 2o to forest department, after breakfast we started ascending towards the Rajgad fort.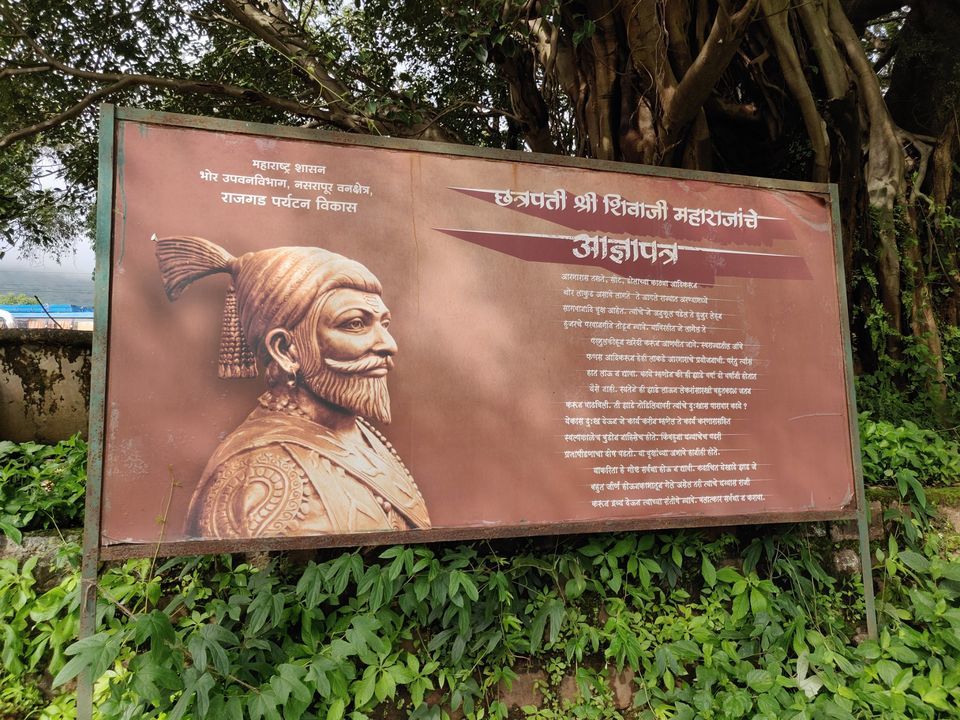 Since it was rainy season the route was very scenic and little difficult too. The steep slopes, slippery mud, wet rocks are what makes the trek adventurous. Also the beauty of the hills amidst the fertile landscape during the rainy season is really a sight to be seen.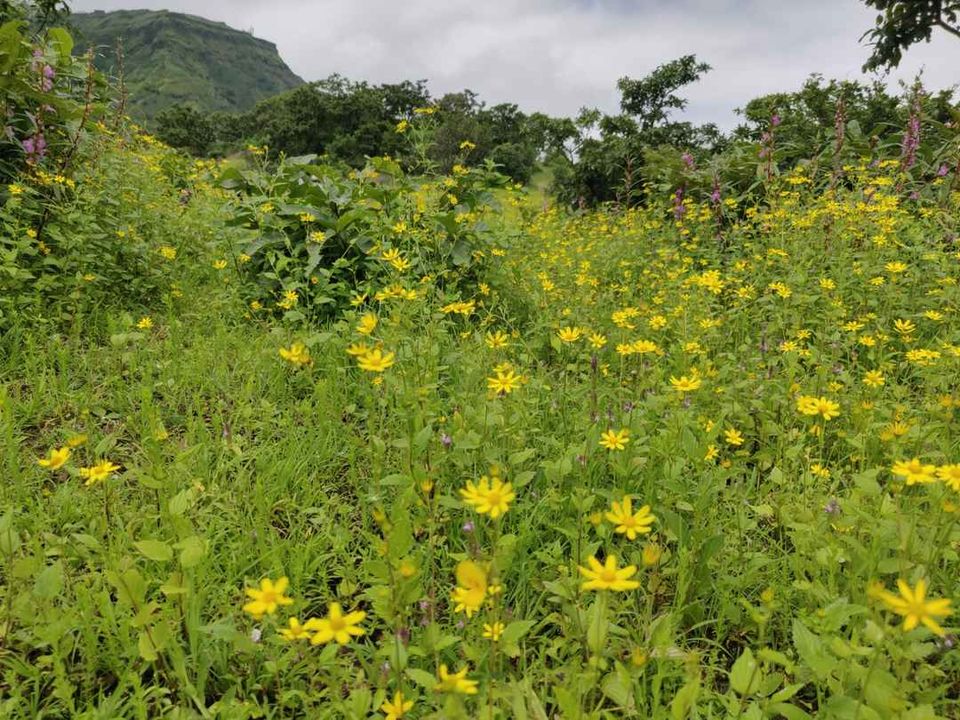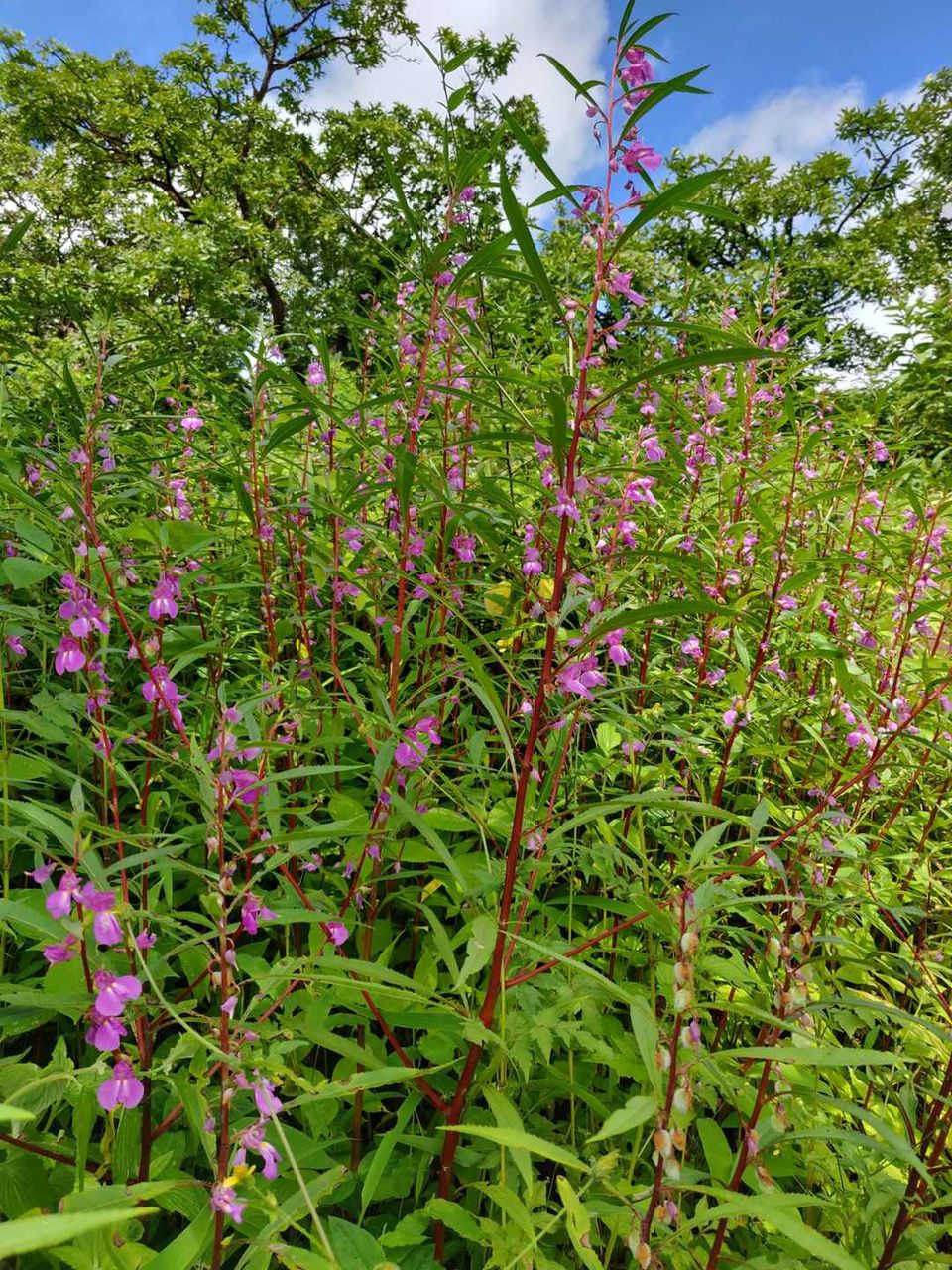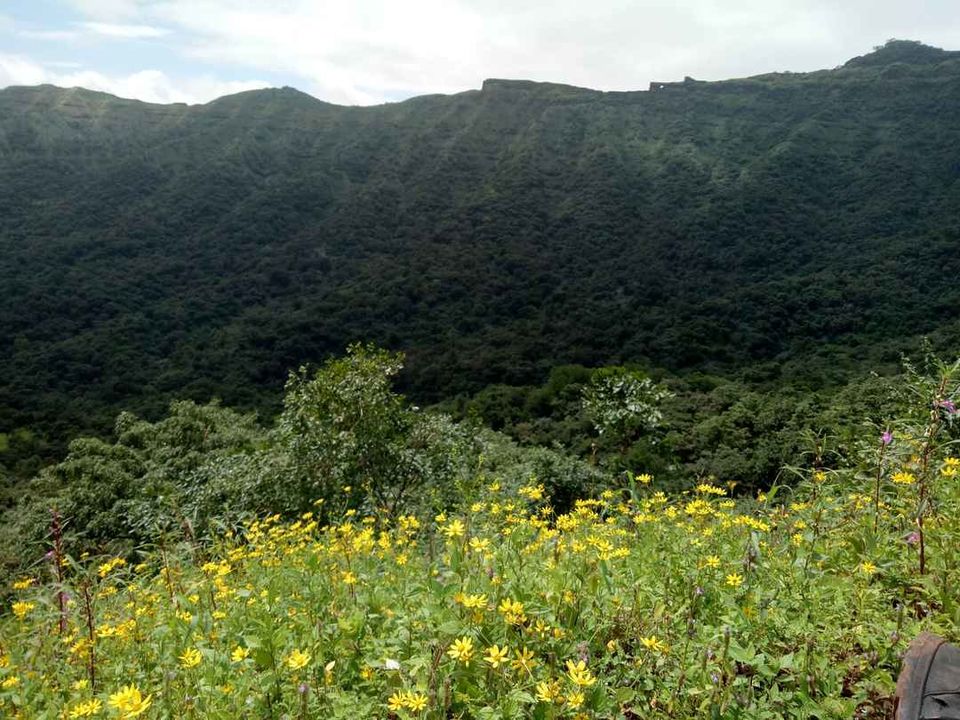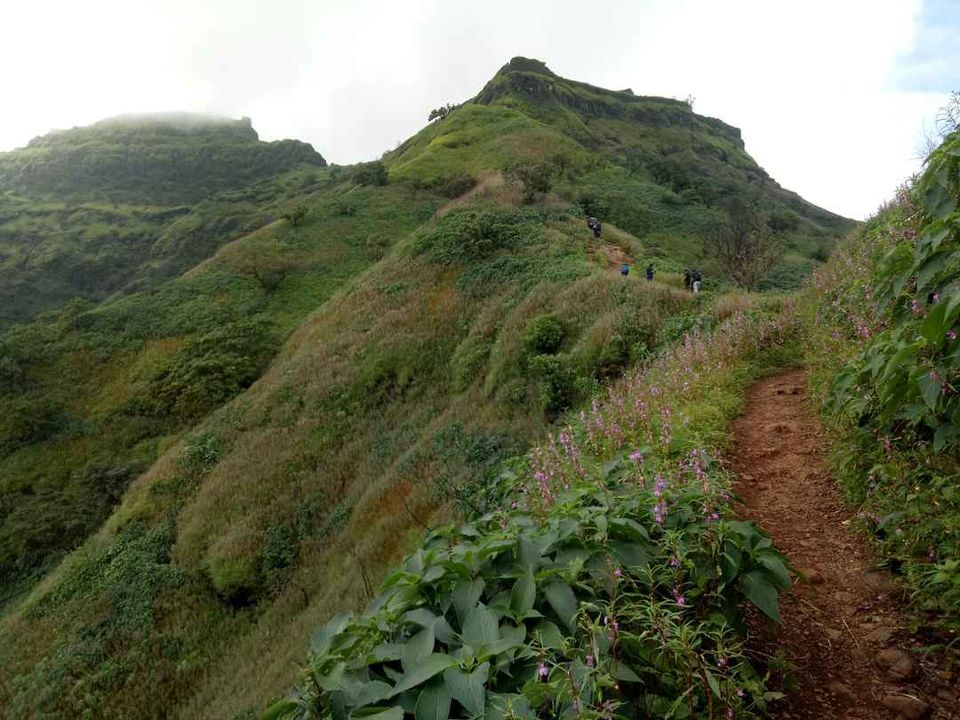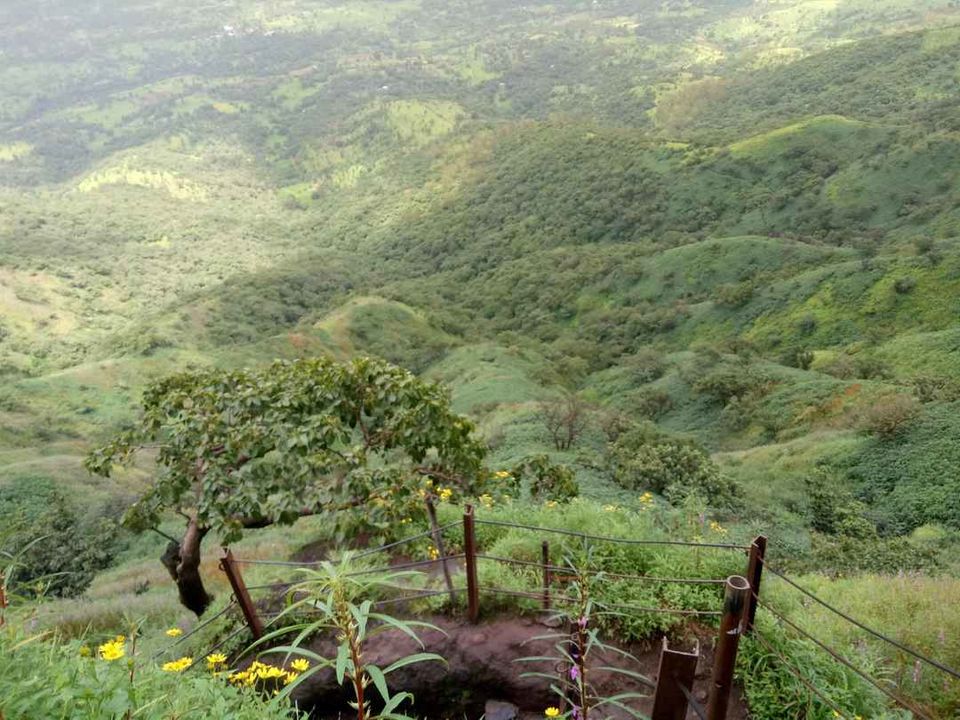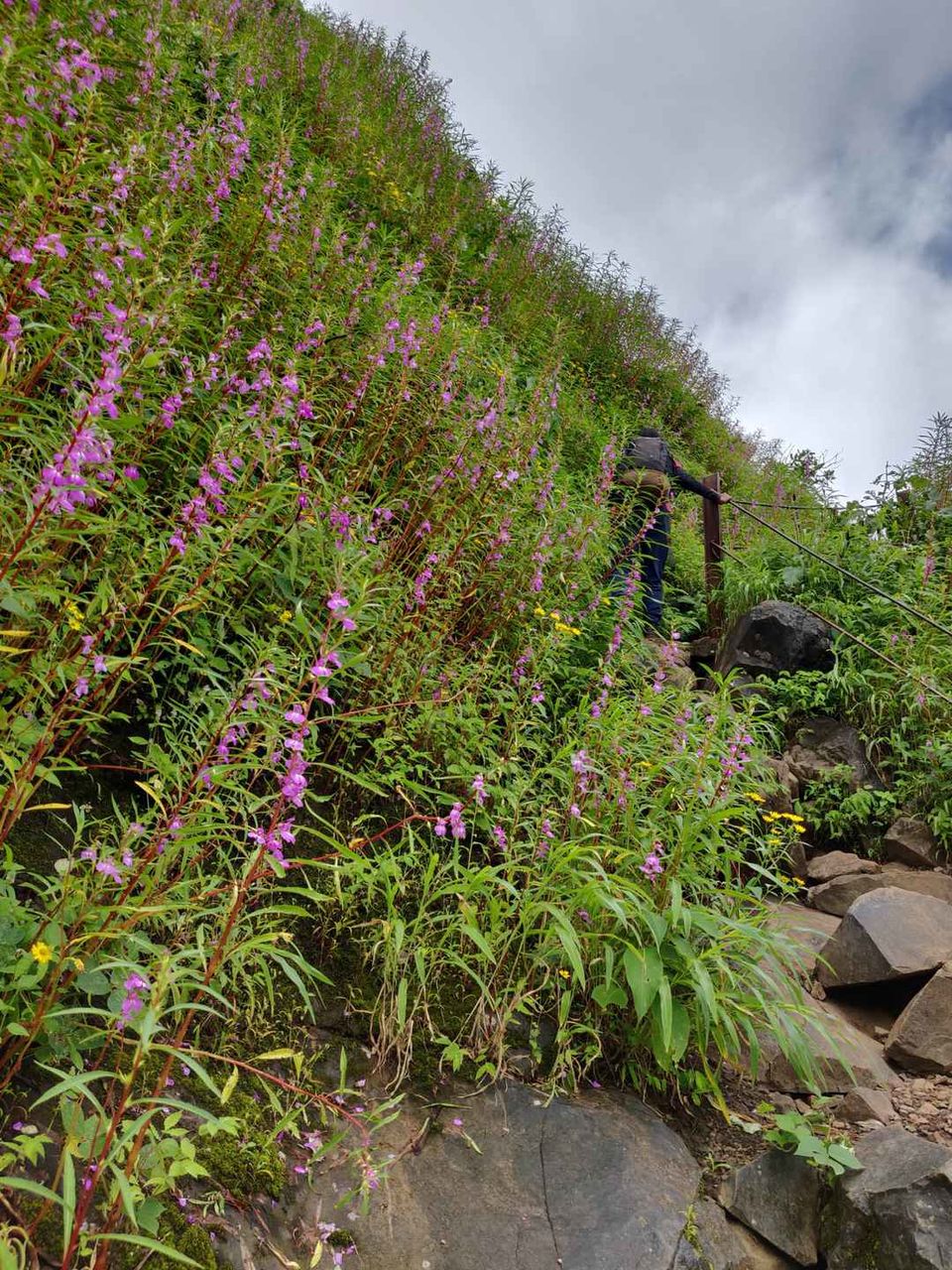 After 3 hours through some boulders, rough patches and steep climbing we reached the 'Chor Darwaza' entry point to the fort.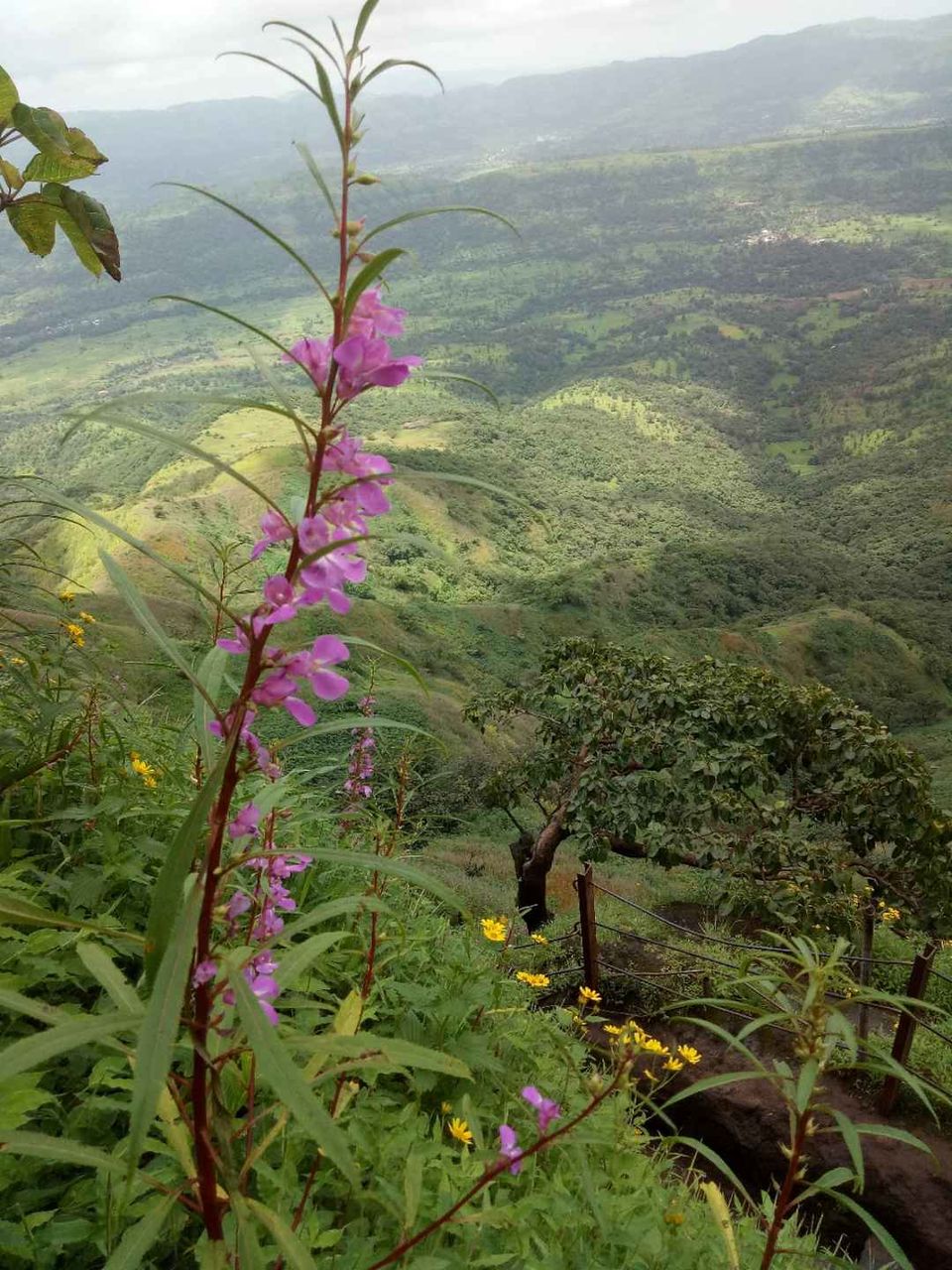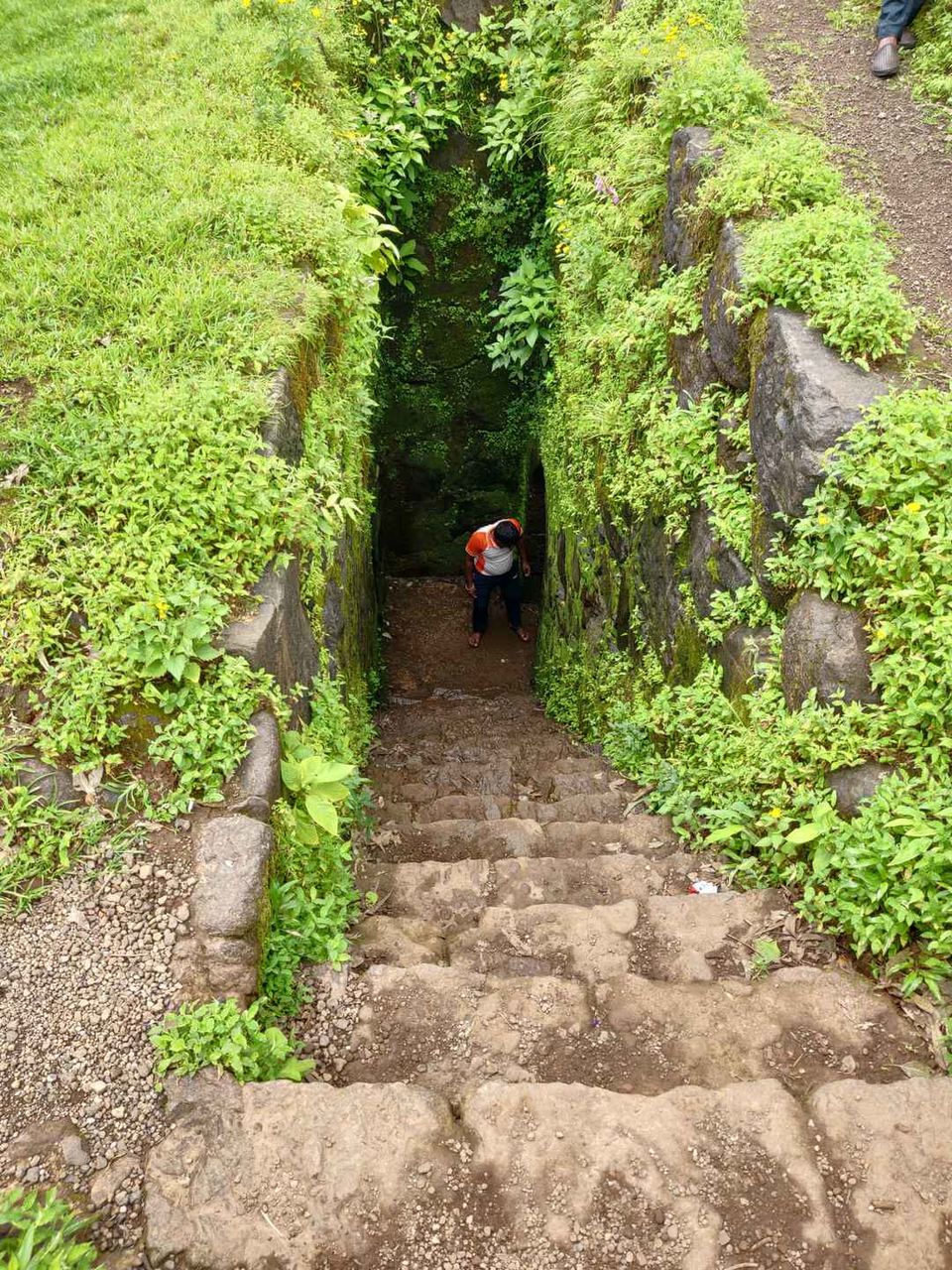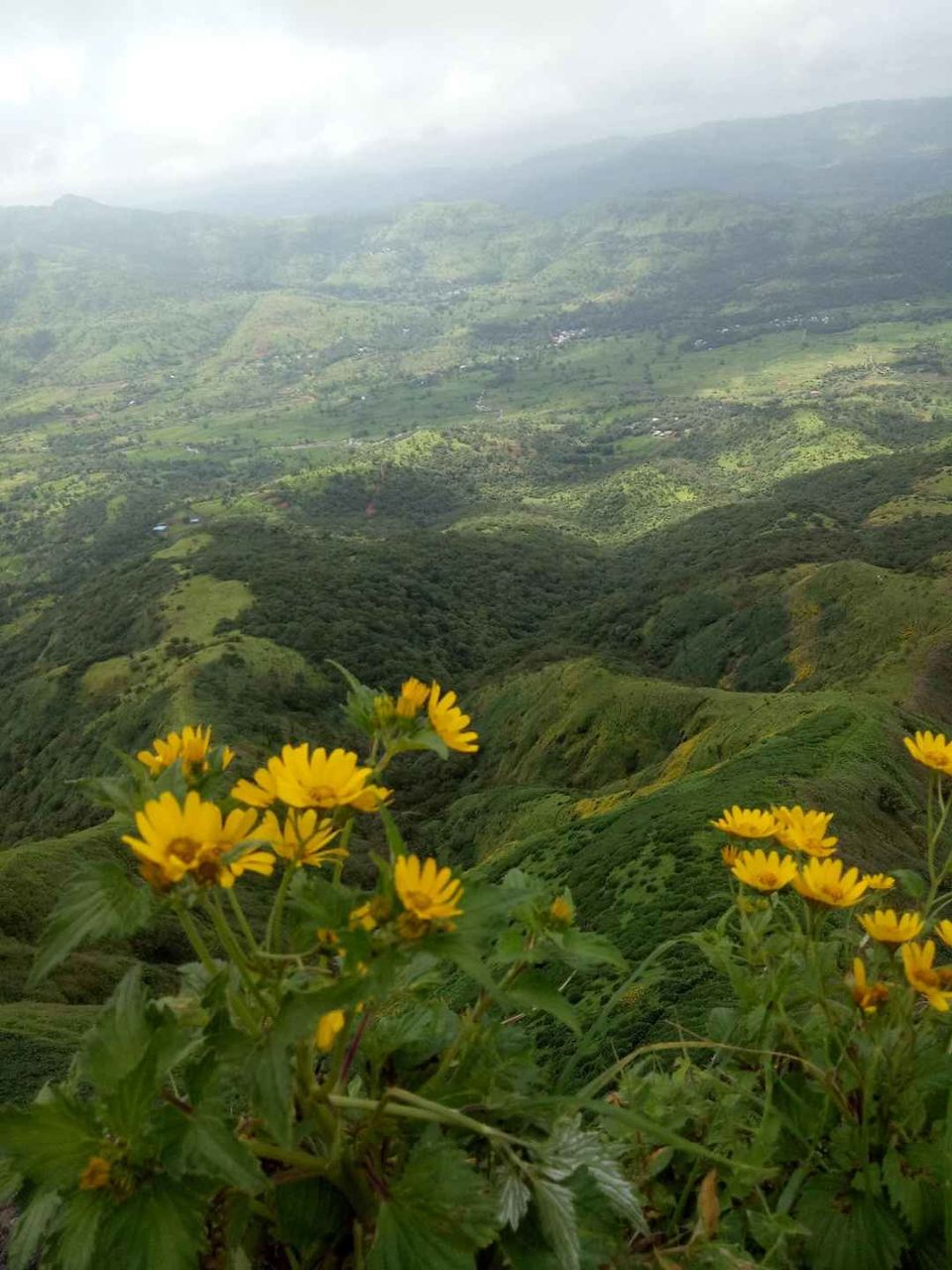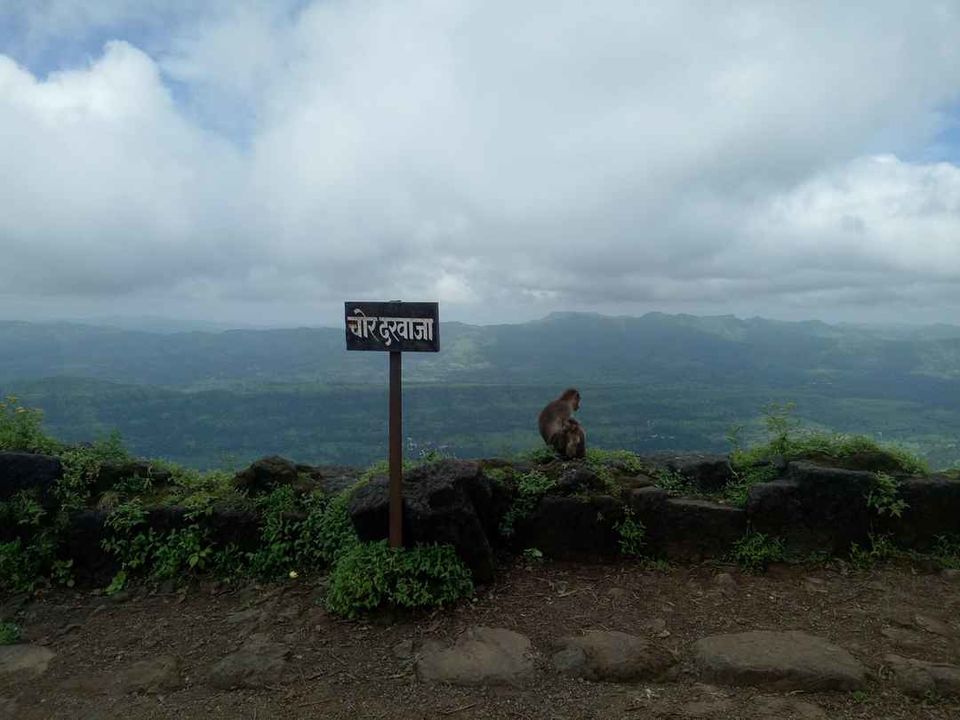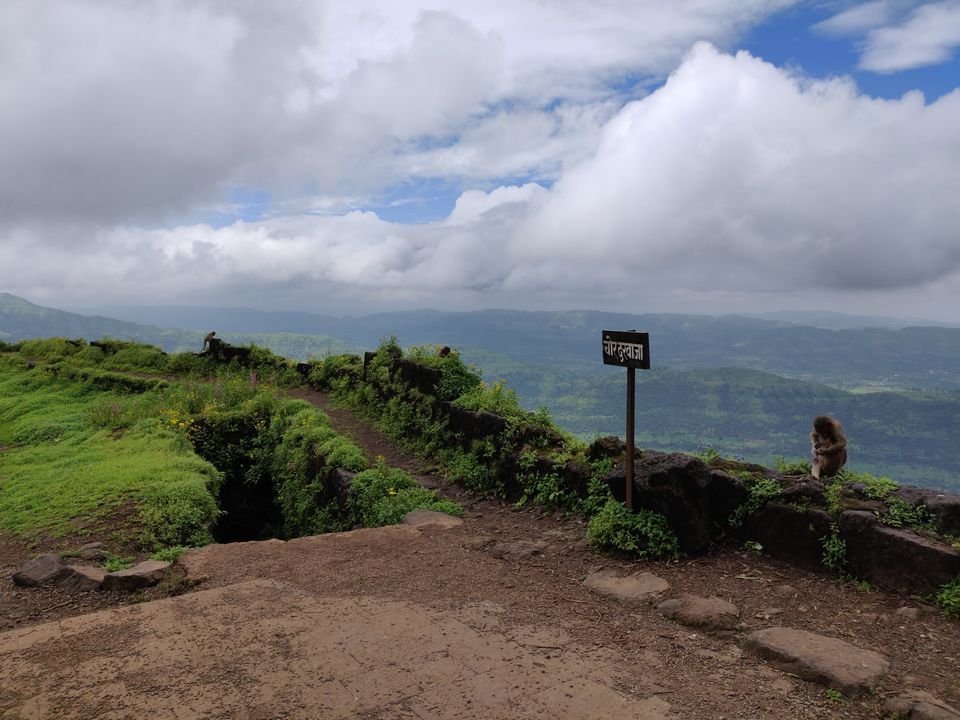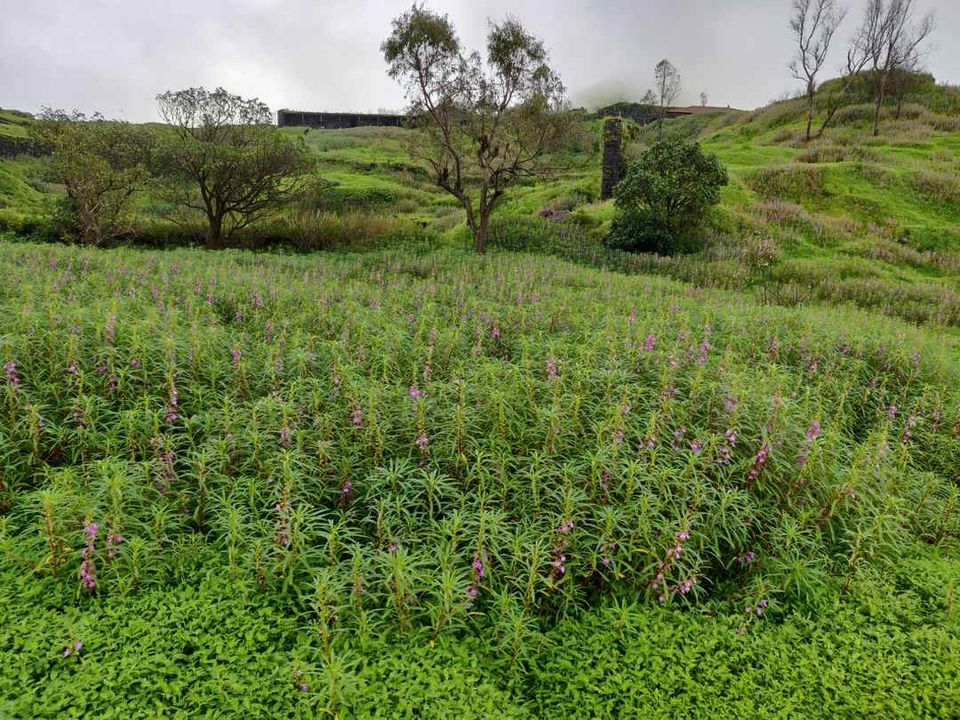 Right in front of the entry point is the Padmavati lake also known as Padmavati Machee, this massive lake is almost 30 feet deep and is advised not to dive in.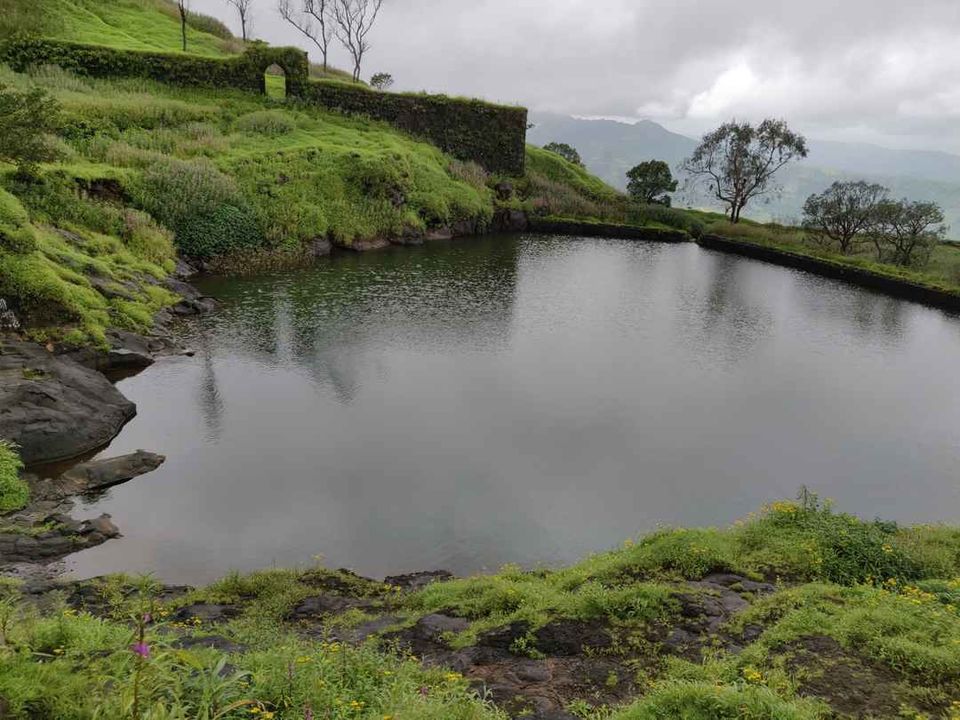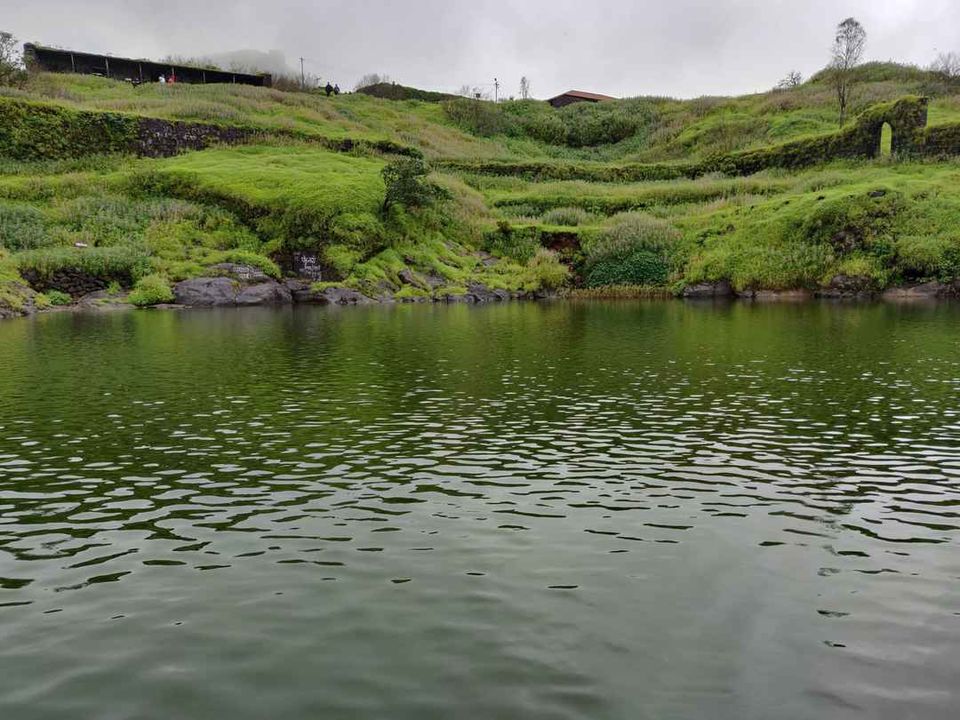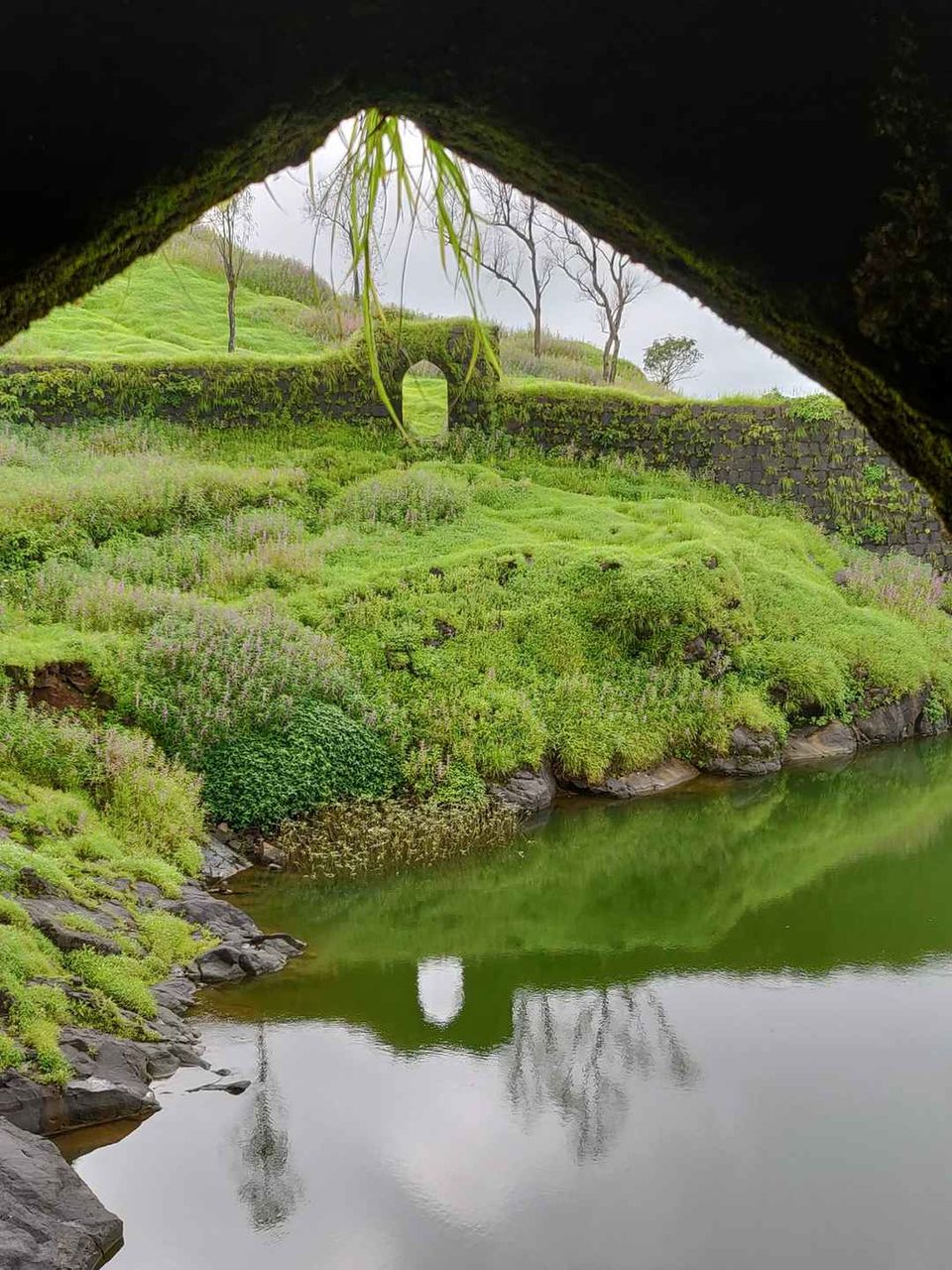 A temple is situated further climbing the steps known as Padmavati temple. We kept our bags in the temple rested for an hour .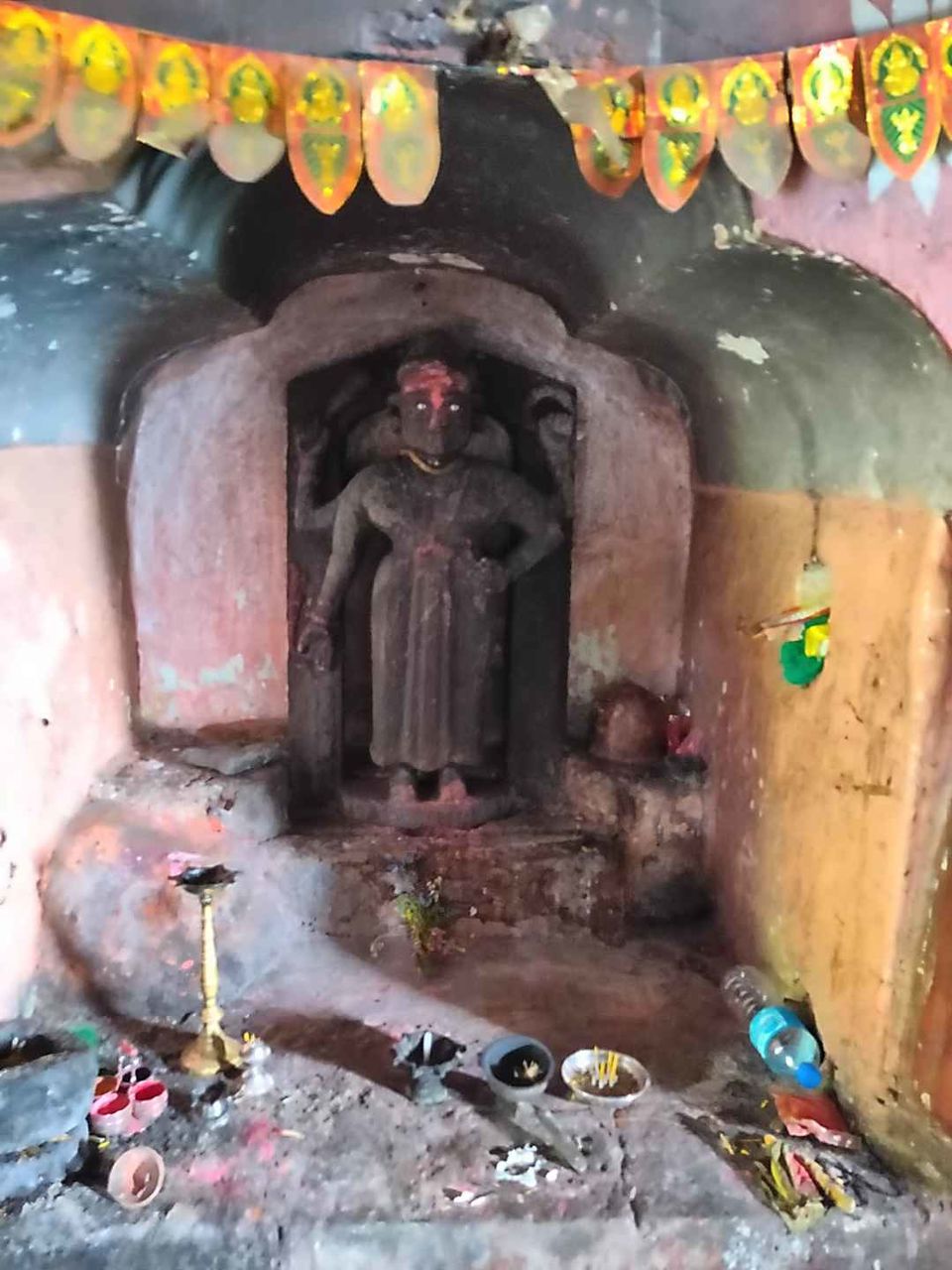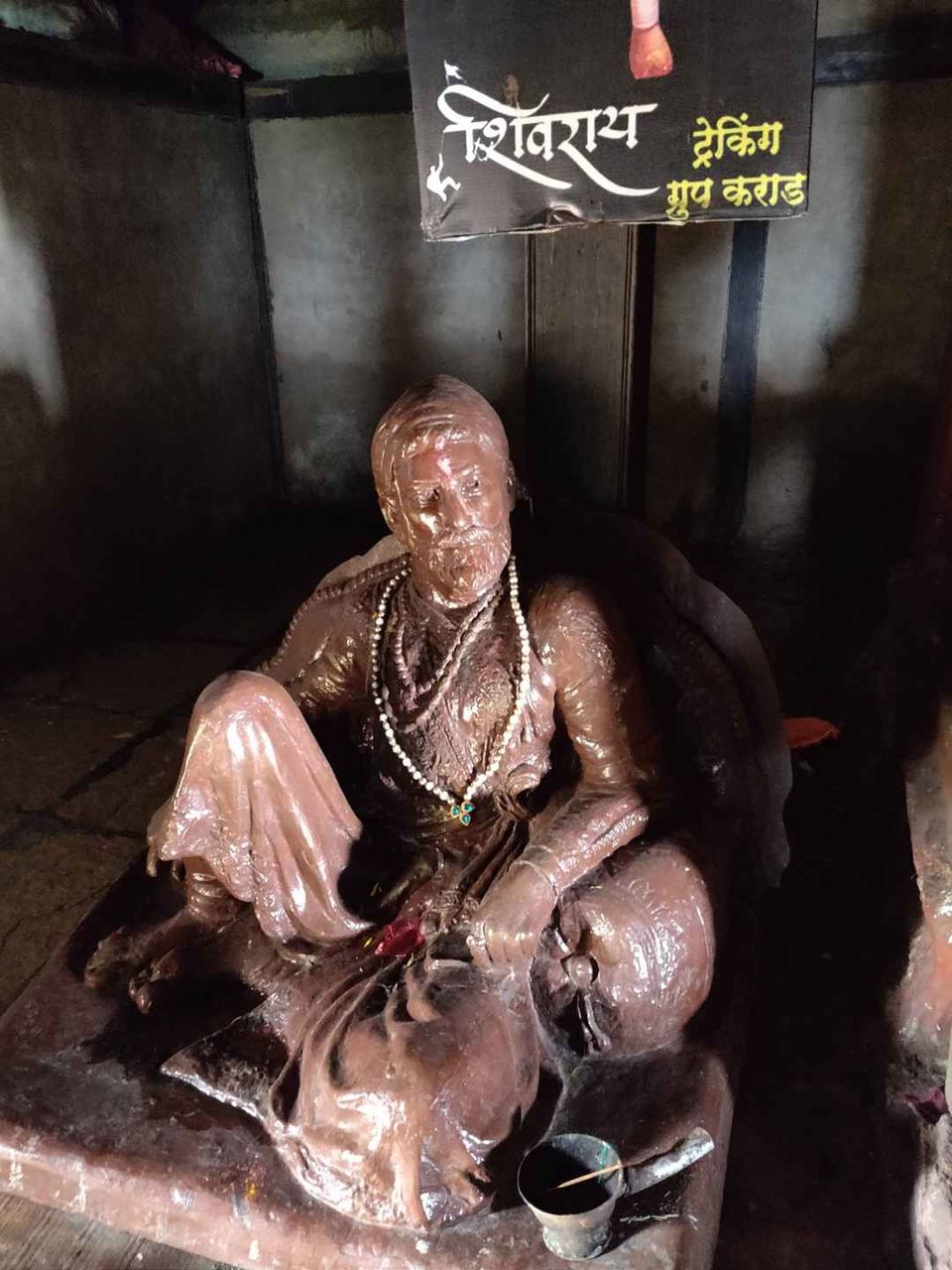 After lunch we headed to view the fort's center place, the 'ballekilla' which is the highest point of the fort though in dilapidated state it still looked massive and showed its significance in history.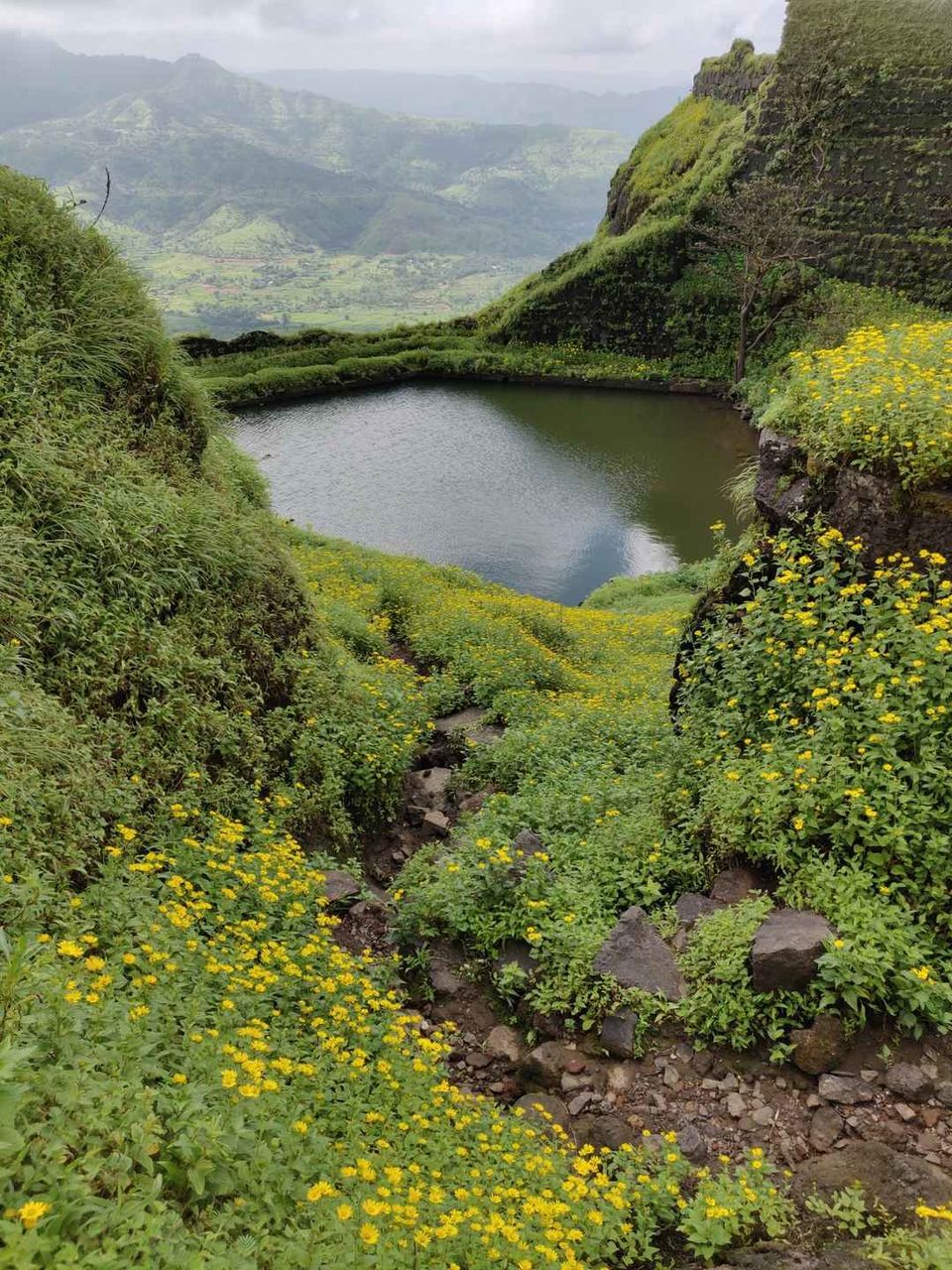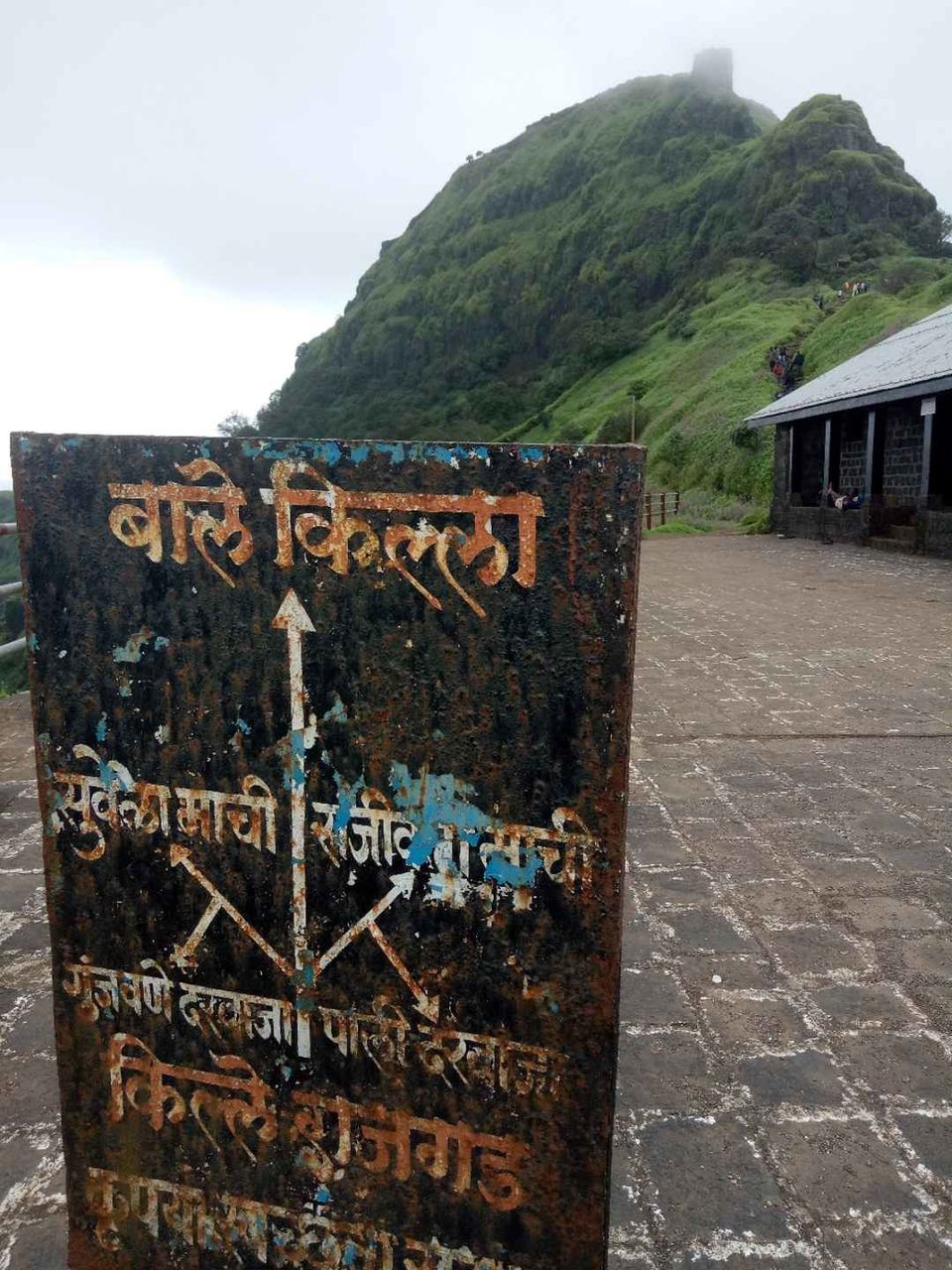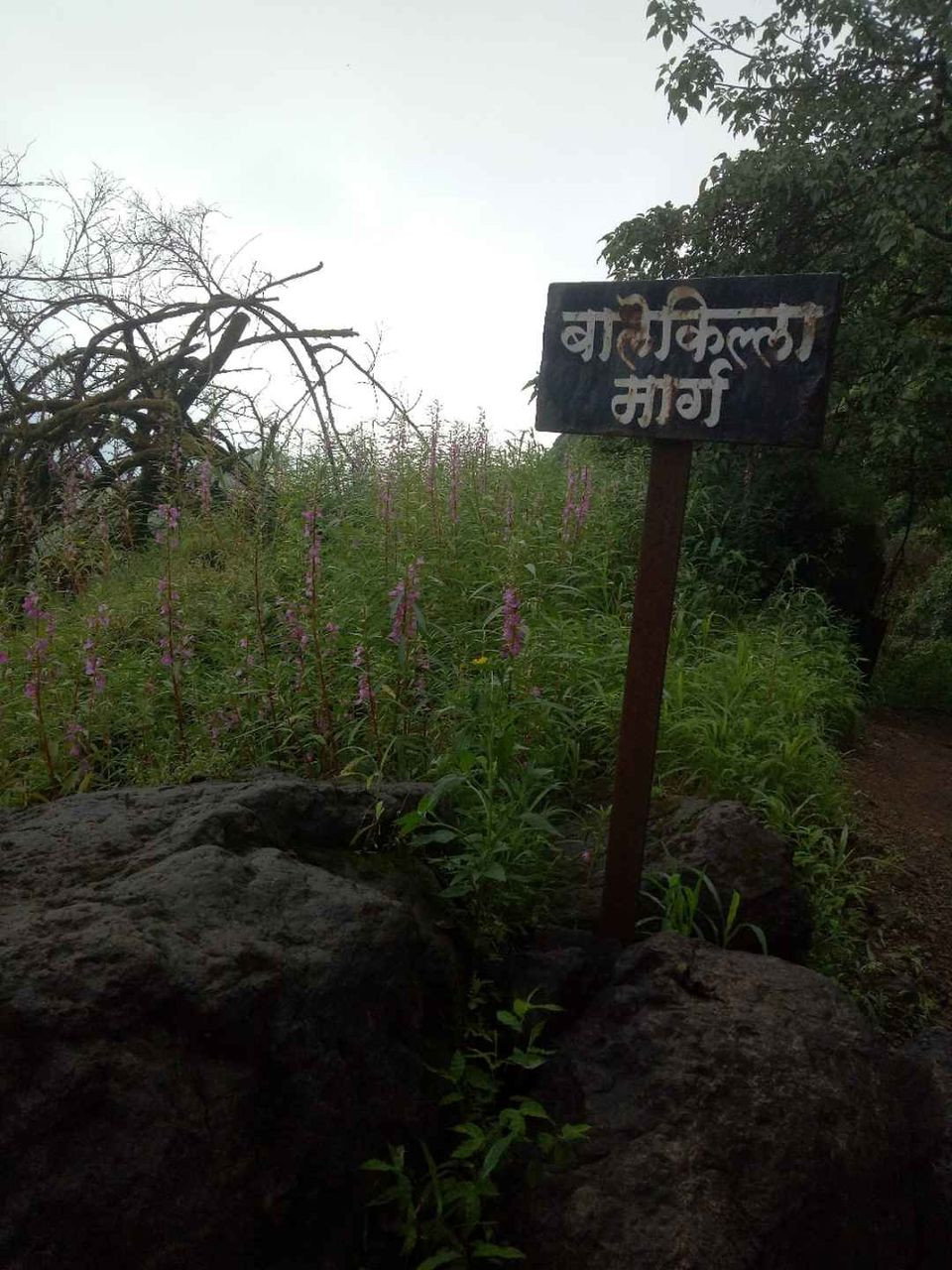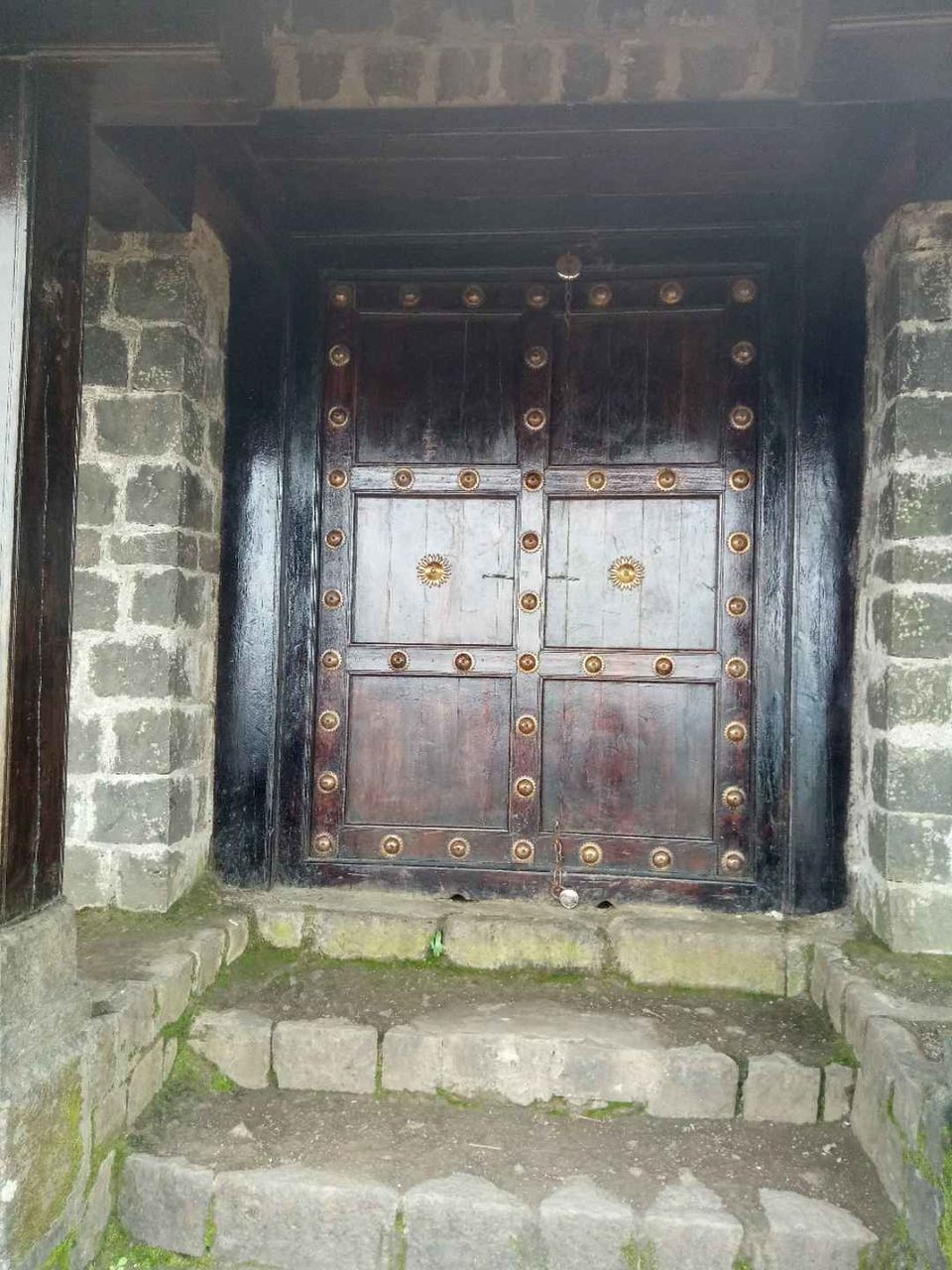 Trek up to Ballekilla Mahadwarza was very difficult and vertical steep climb with the support of railings we managed to reach Maha Darwaja, it has a grand entrance.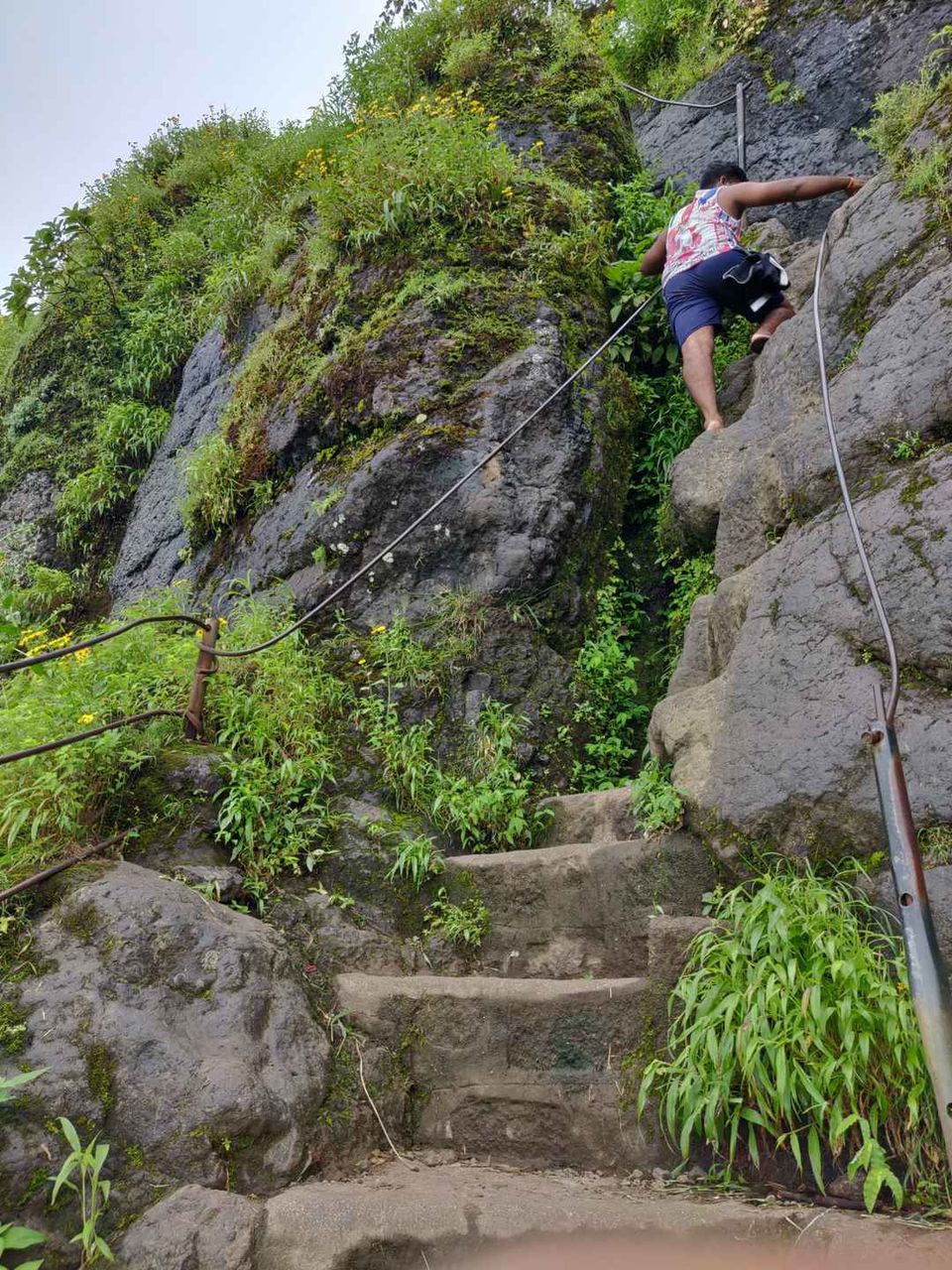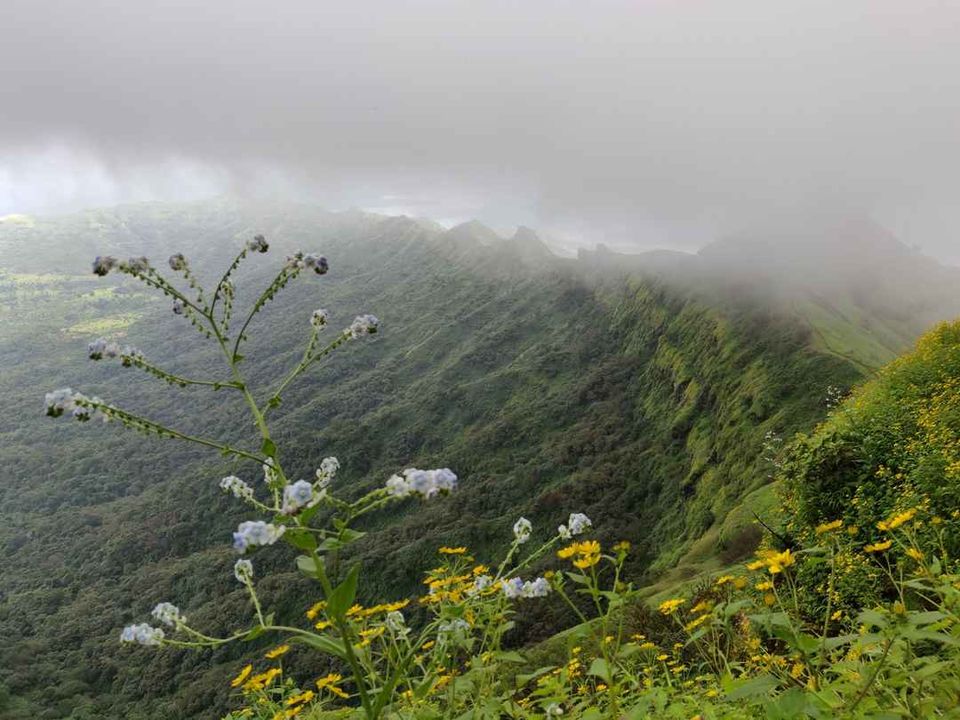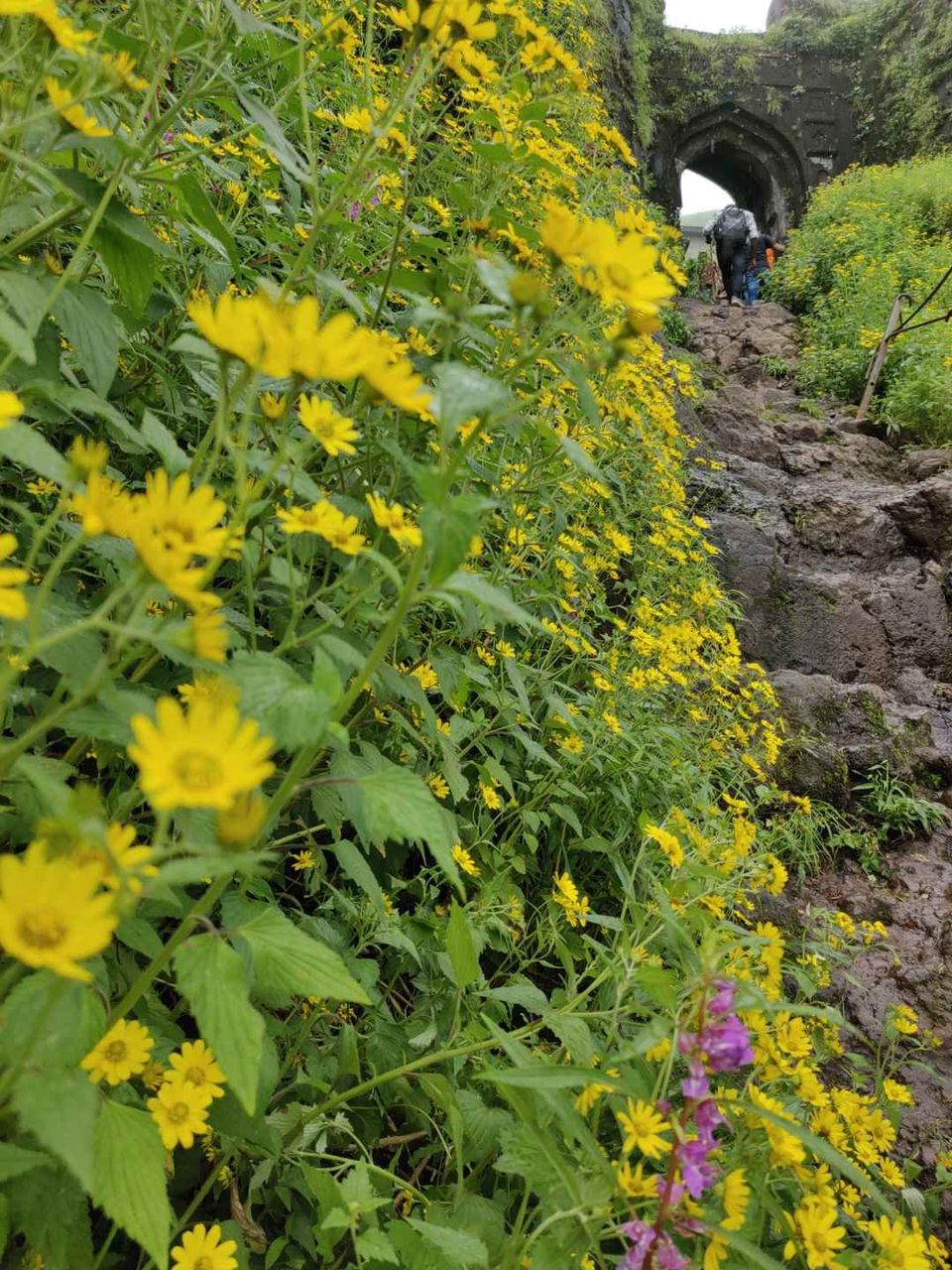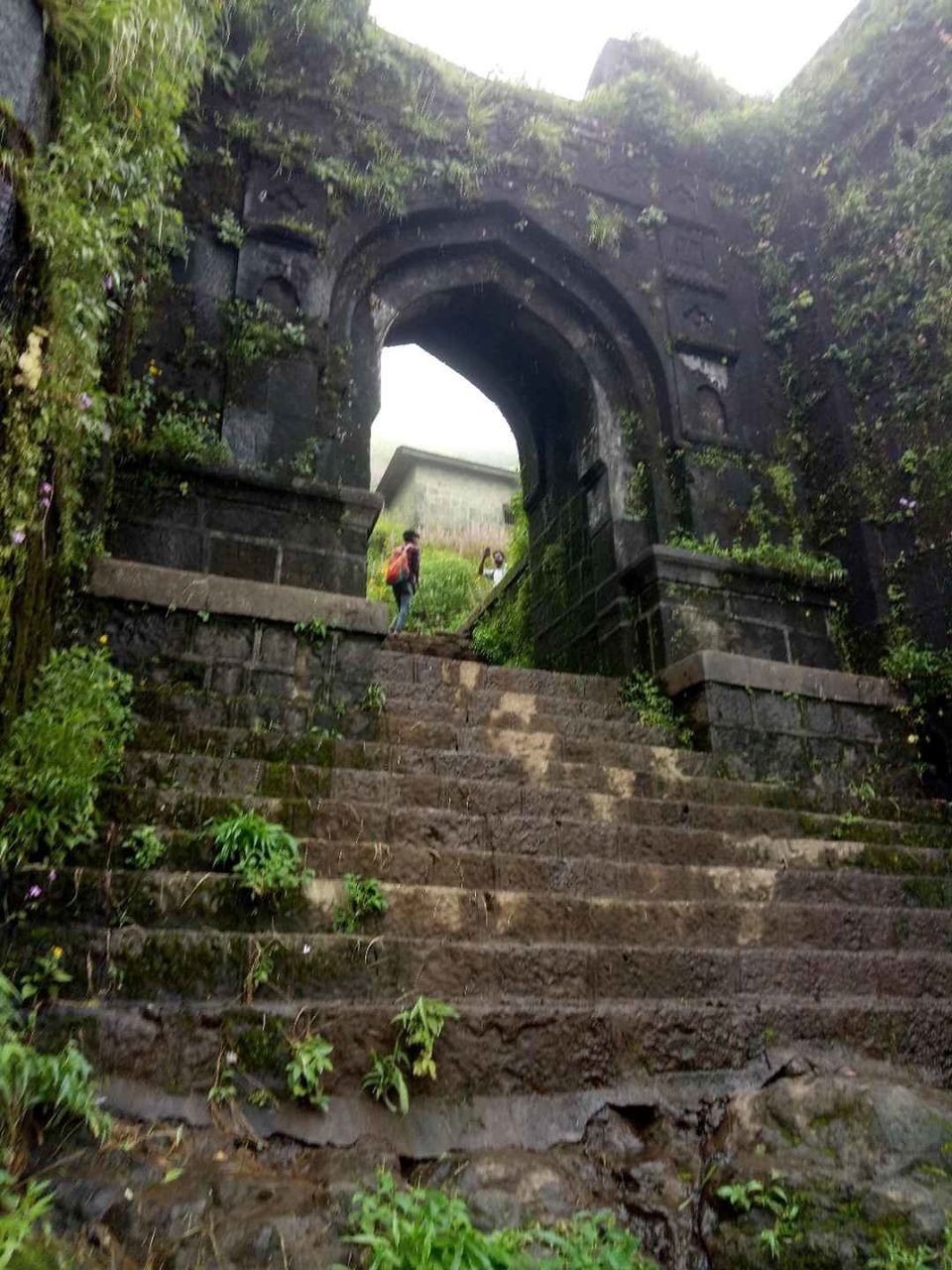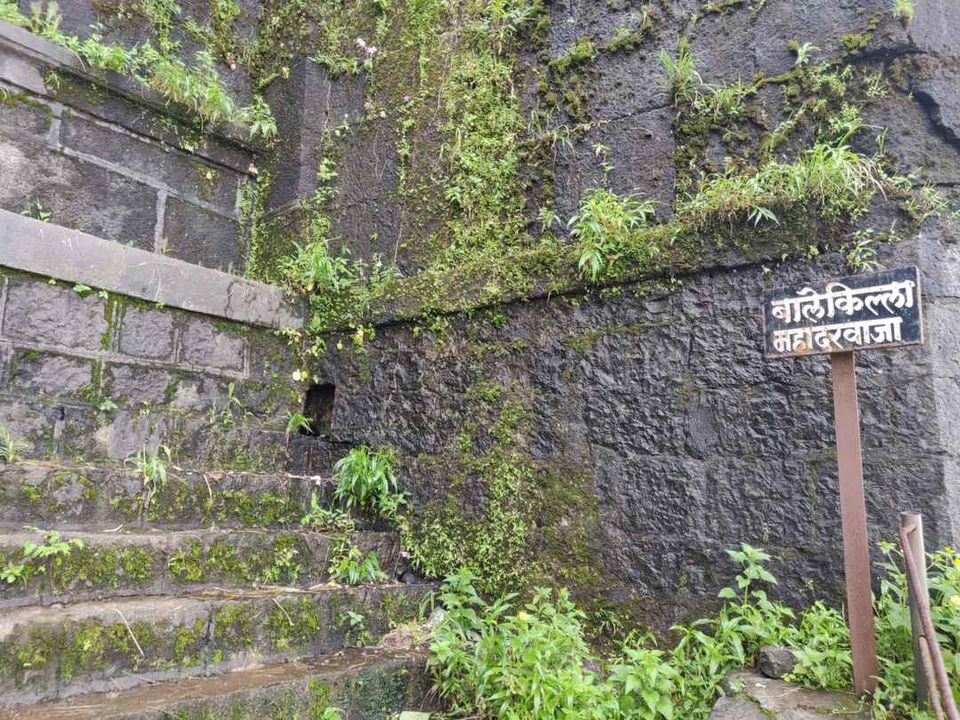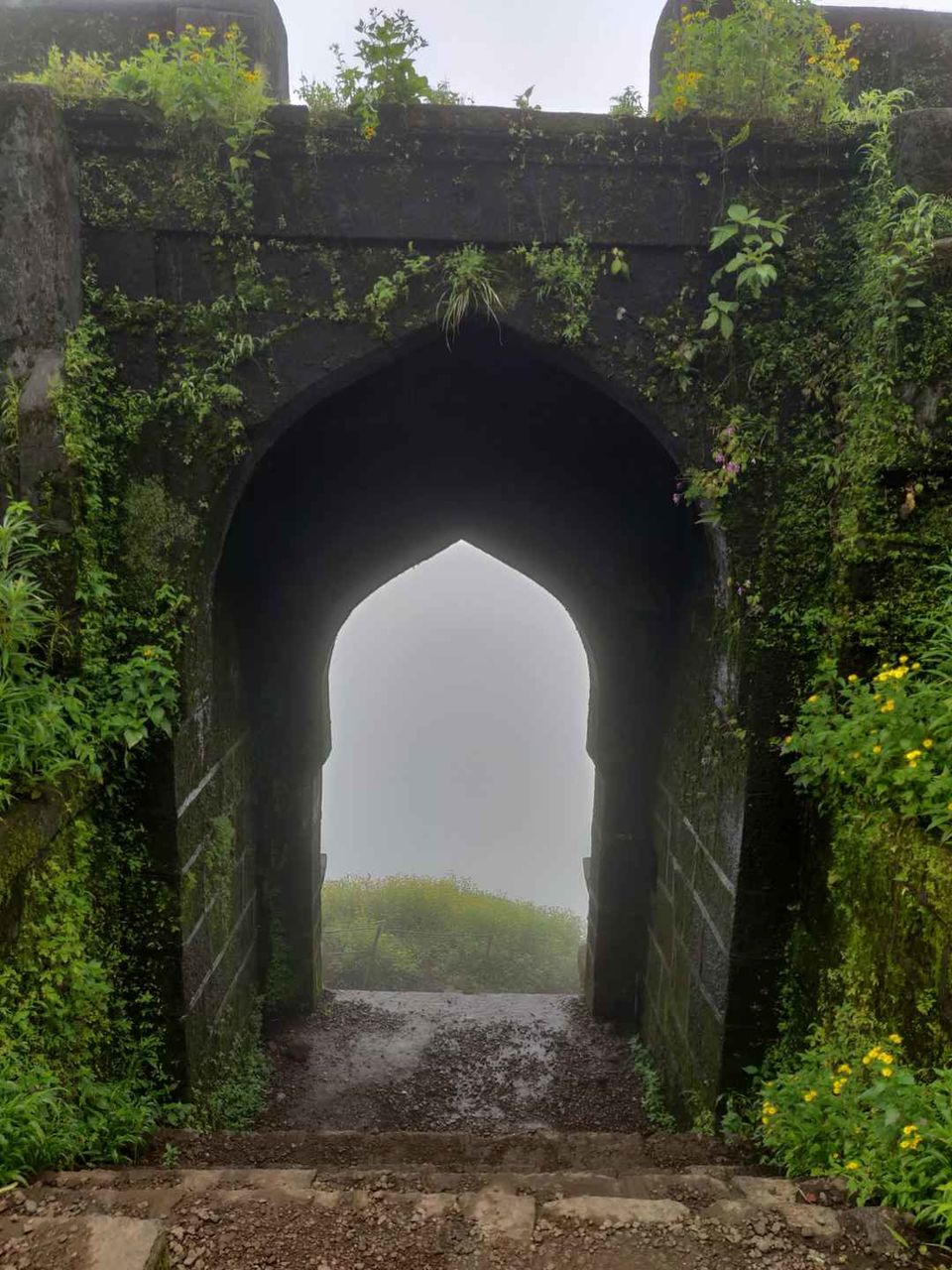 Here there are few more structures, some of which have name boards, but all uniformly and completely destroyed.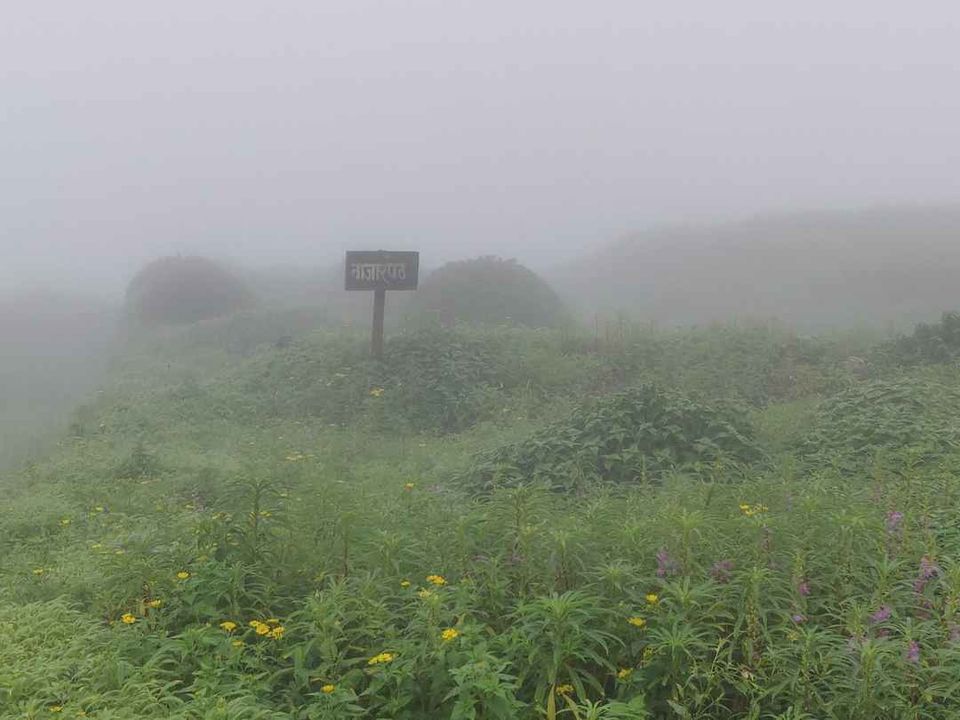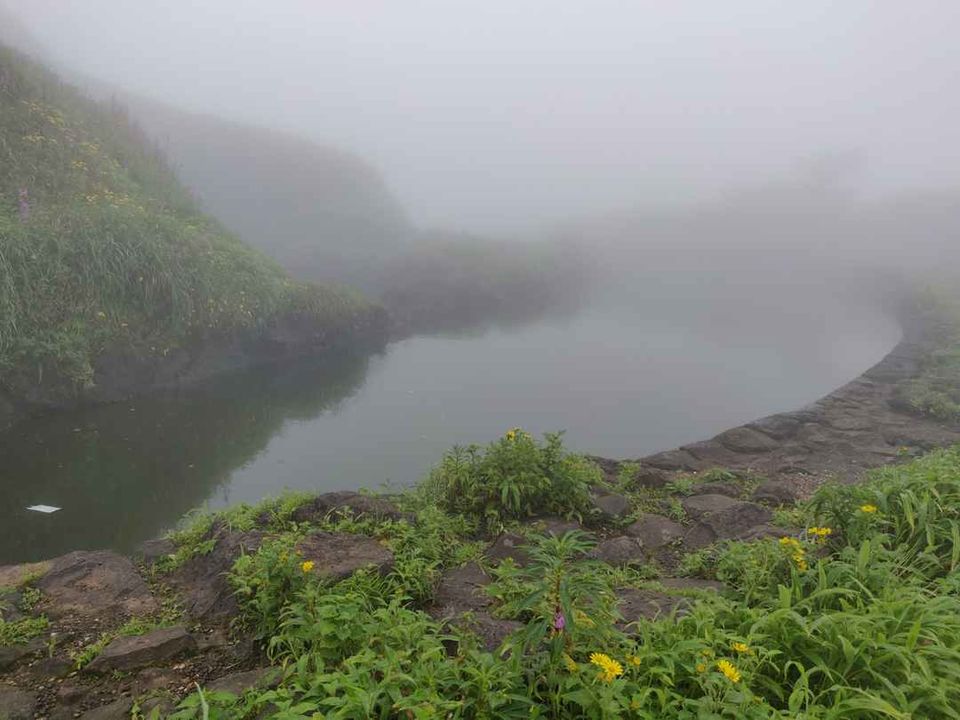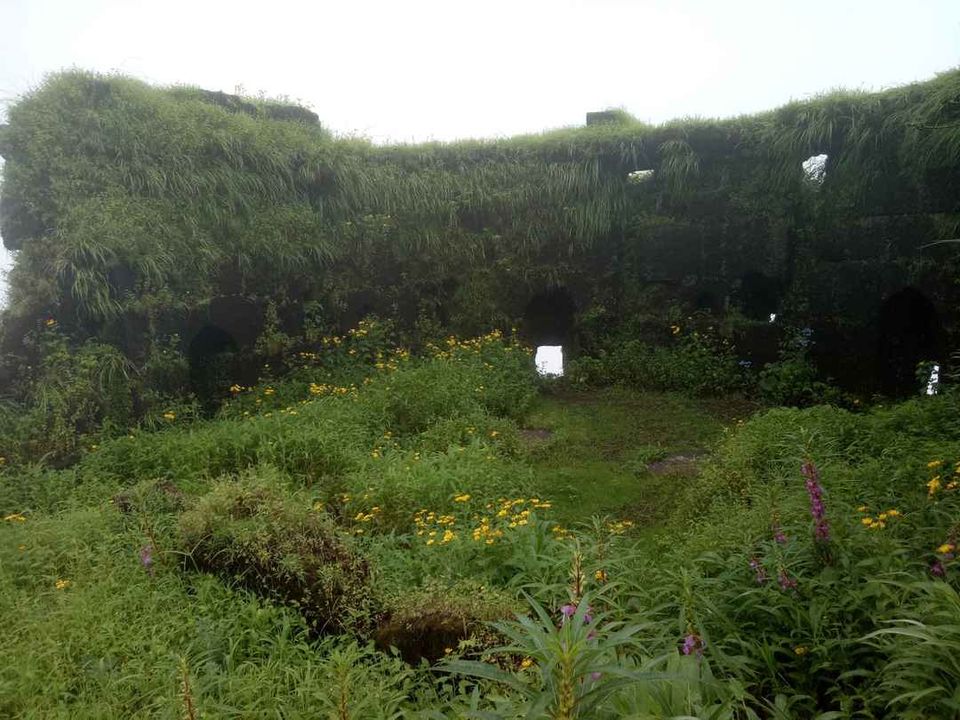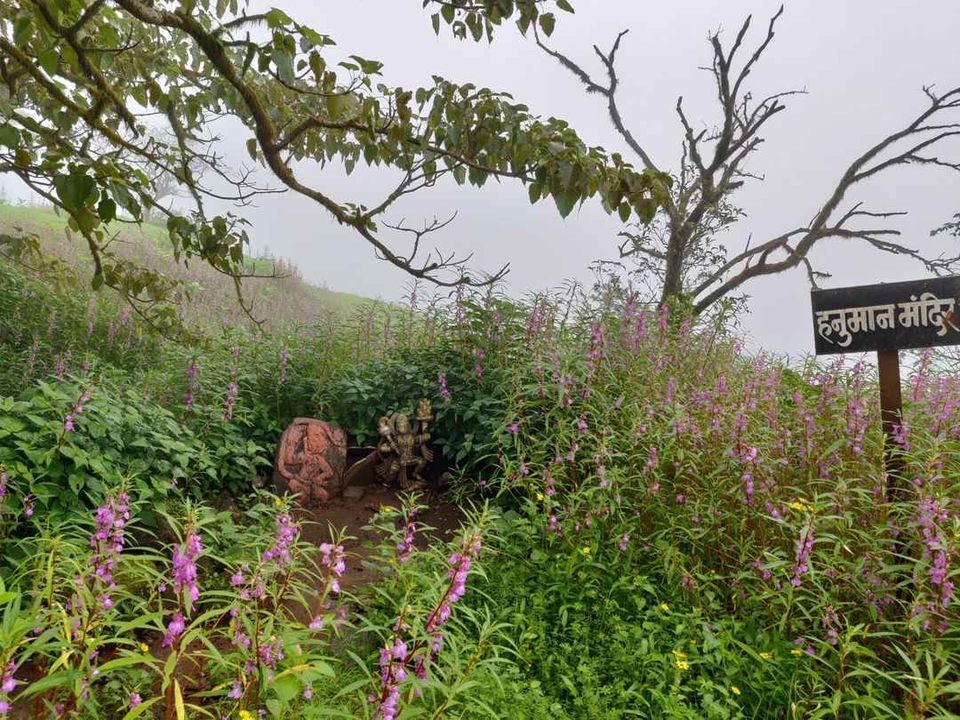 It started raining very heavily whole fort was covered under fog,we started descending from Ballekilla Mahadwarja and headed towards Suvela Machi.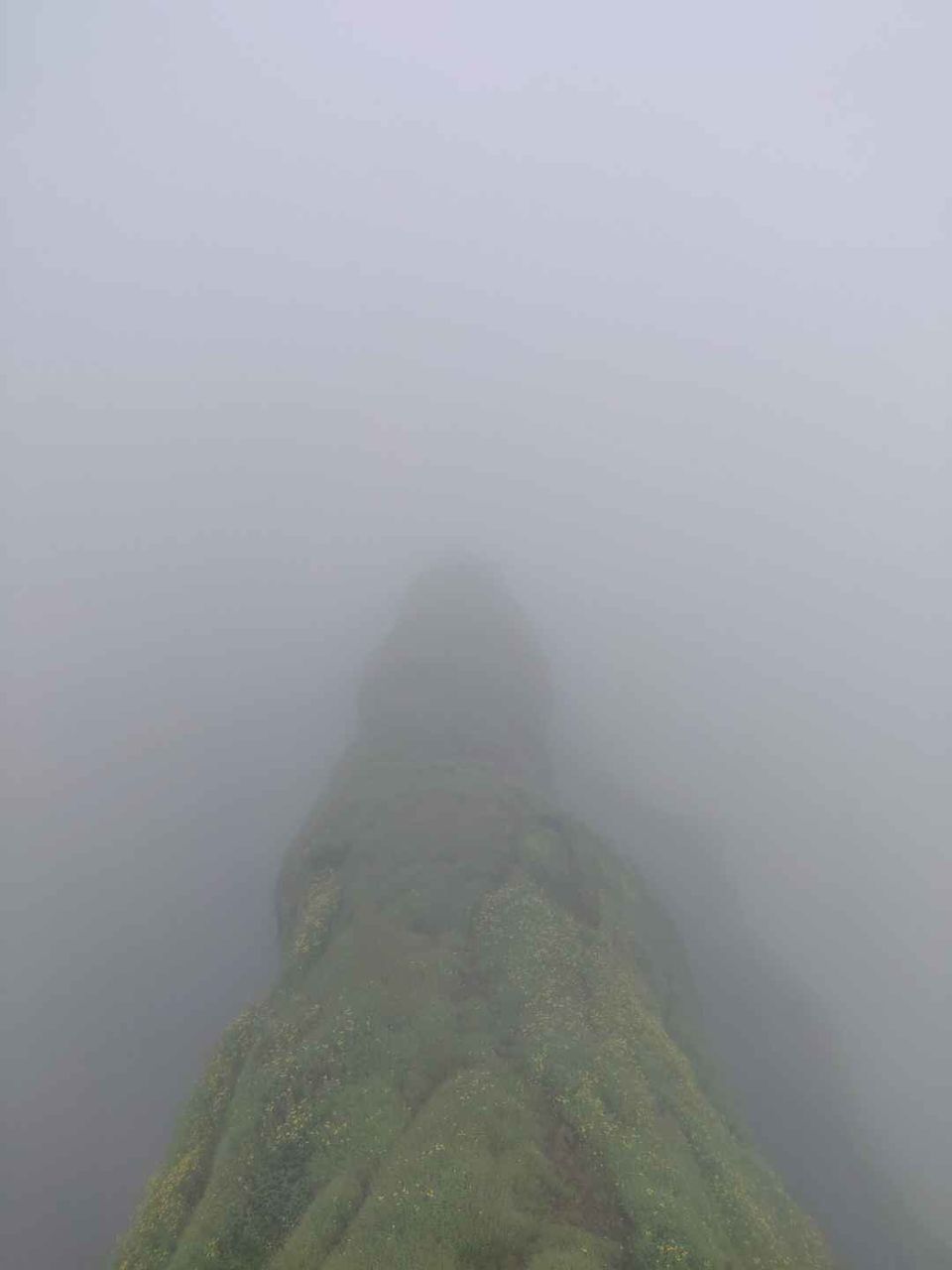 We were mesmerized by the scenic beauty of Suvela Machi. Views of Rajgad from end of Suvela machi are marvelous. Covering every single Machi on these forts is very important or else you will miss true beauty of fort.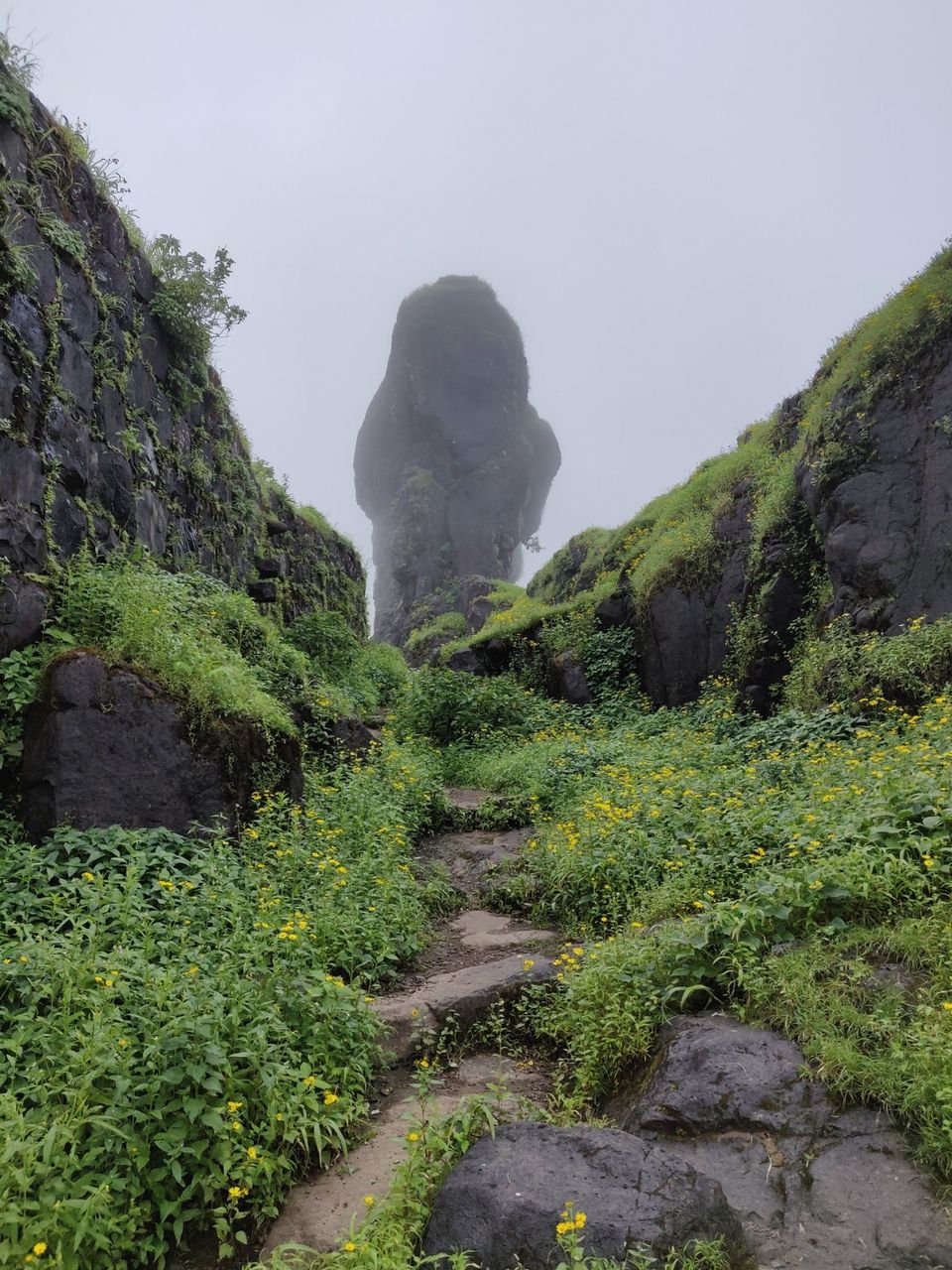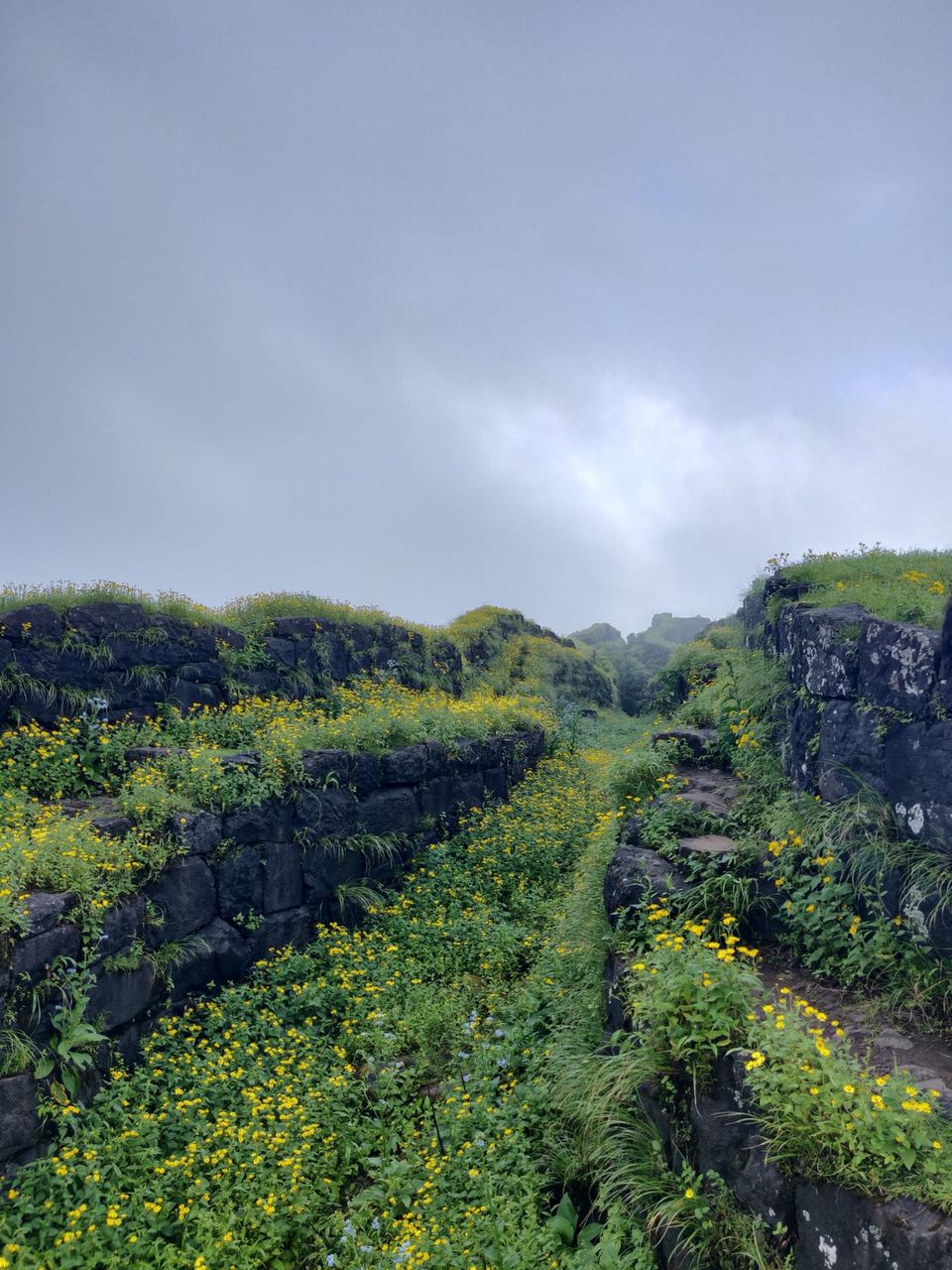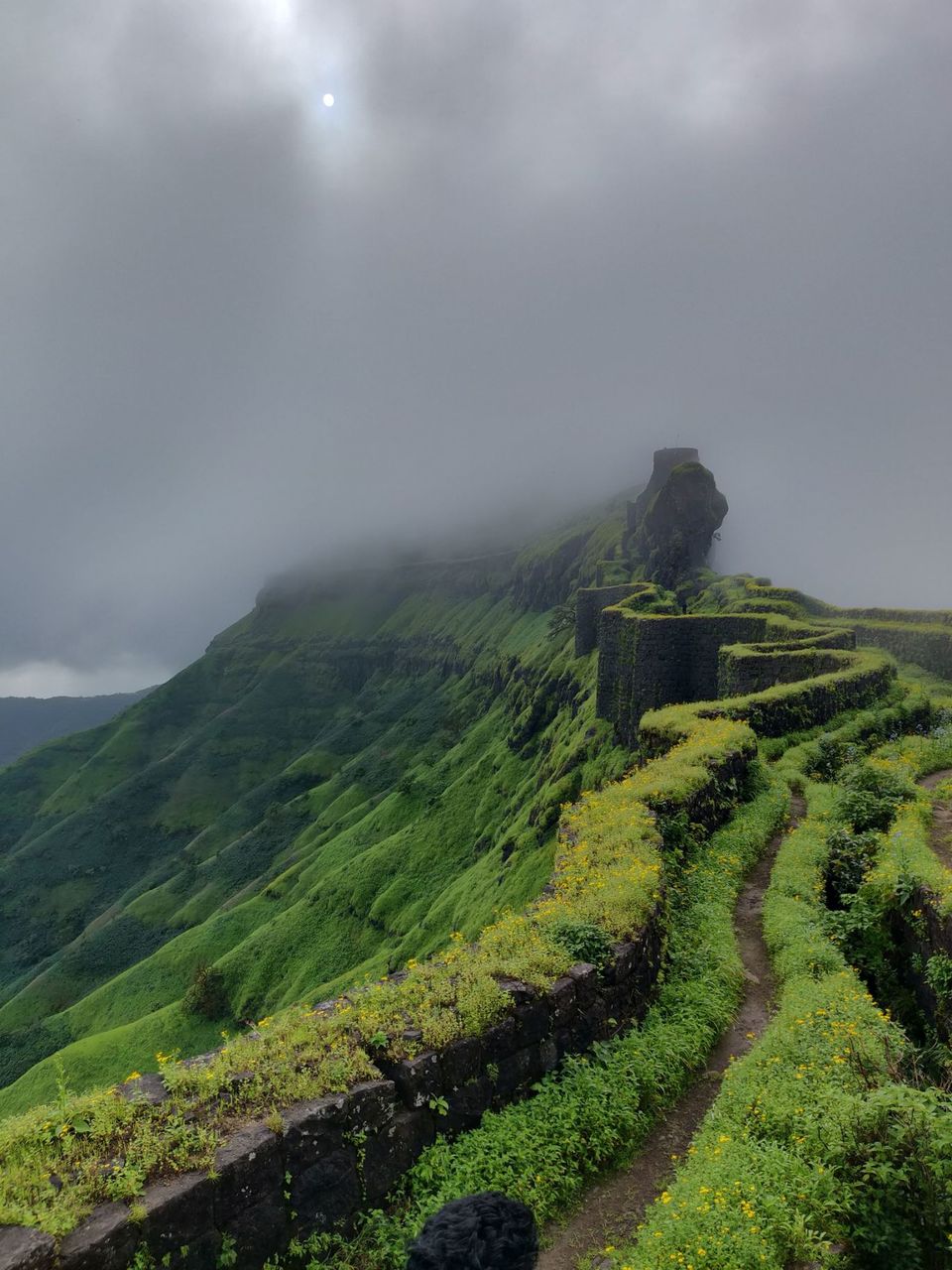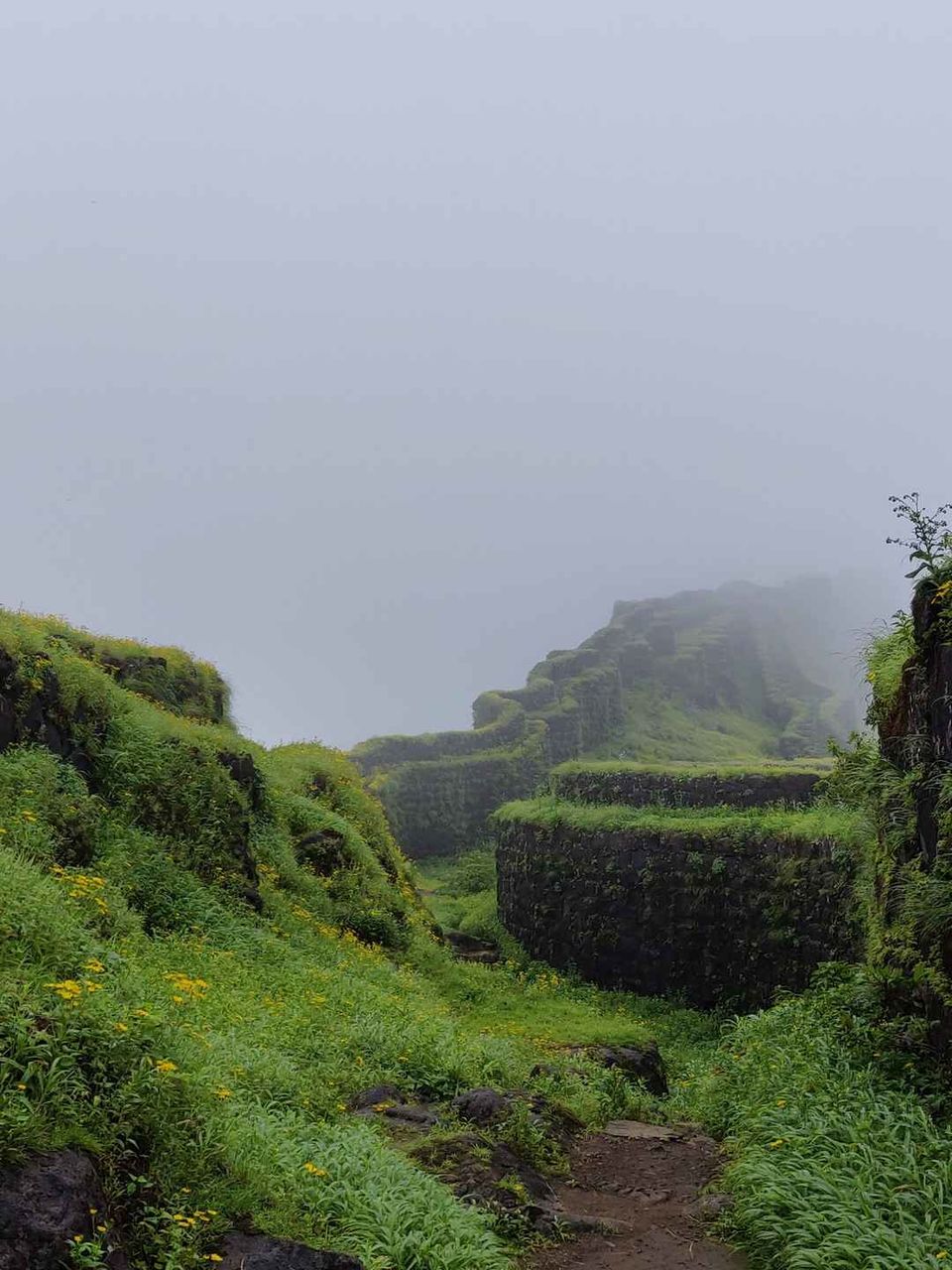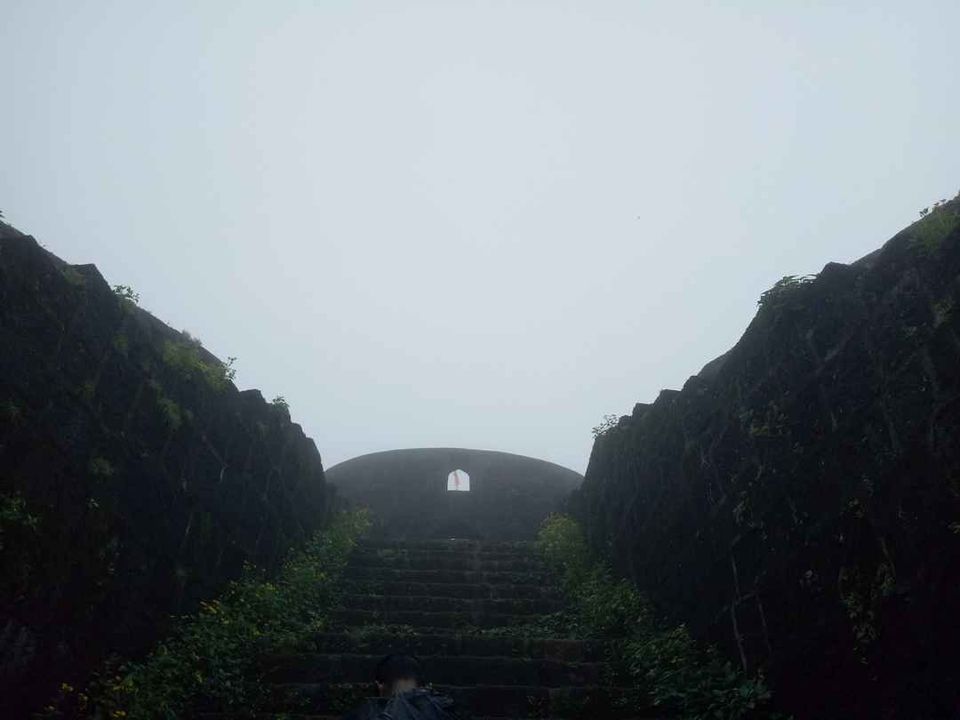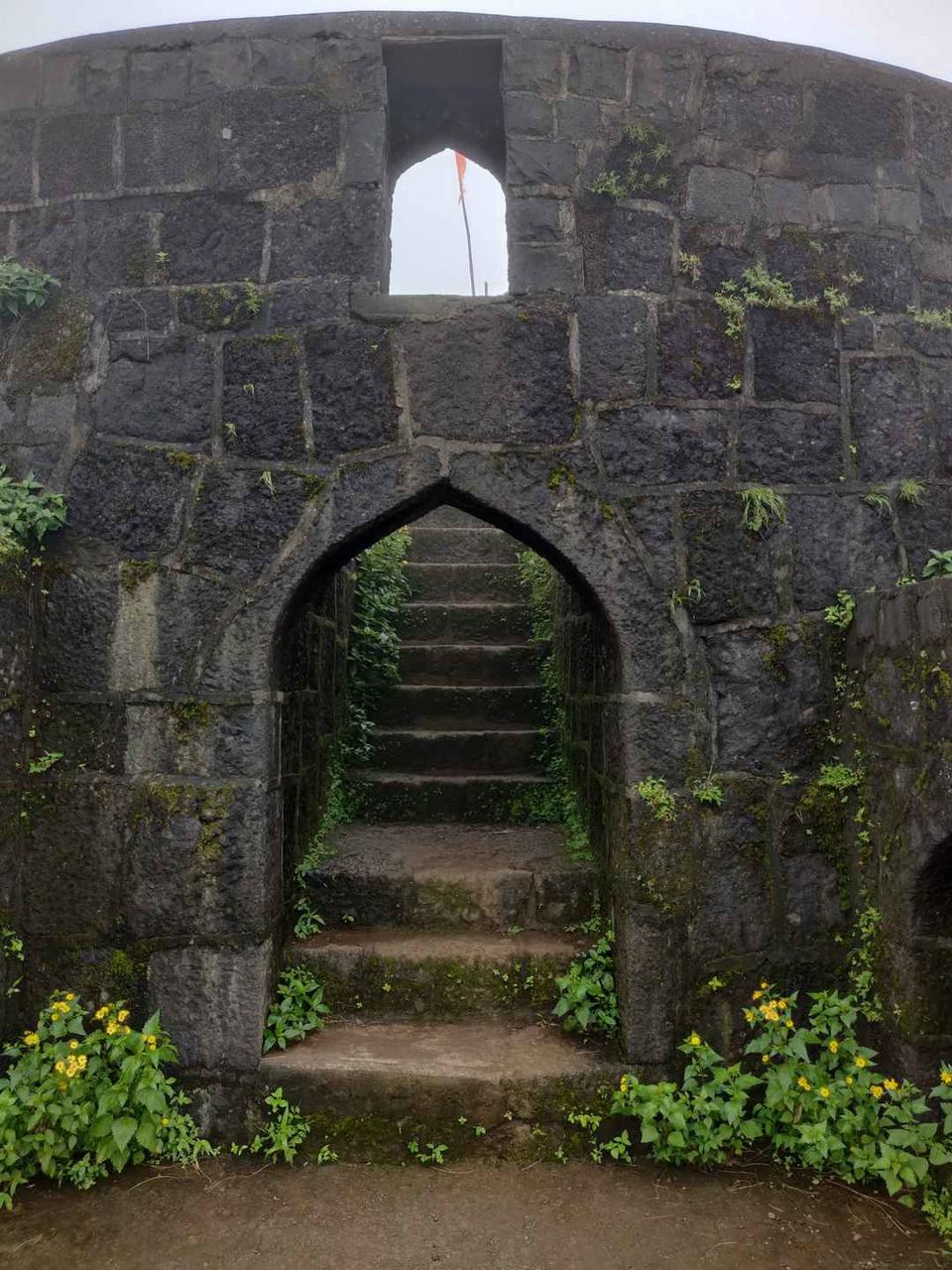 After Suvela Machi we headed to giant Nedh point (natural hole inside mountain) which was really awesome to explore and got the best view from the top of other forts.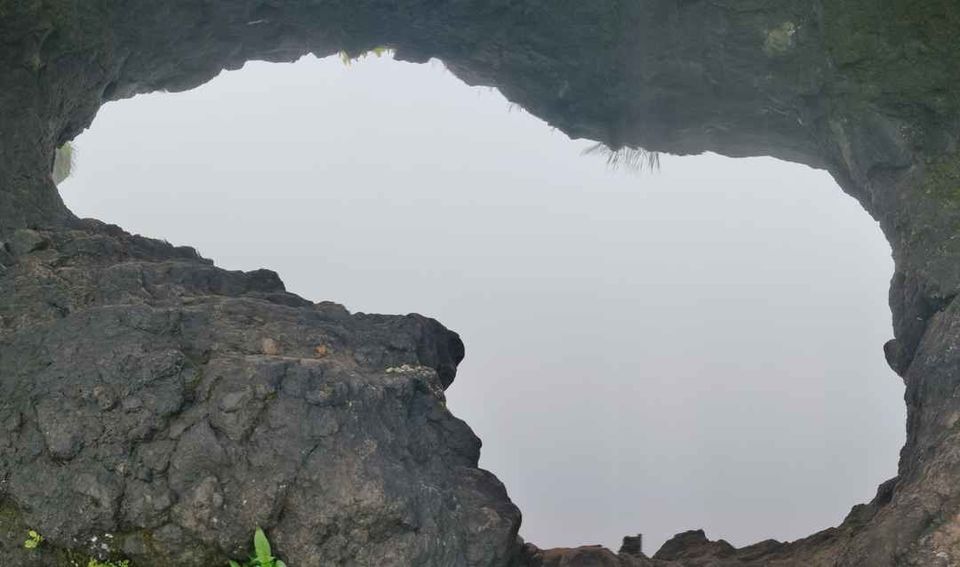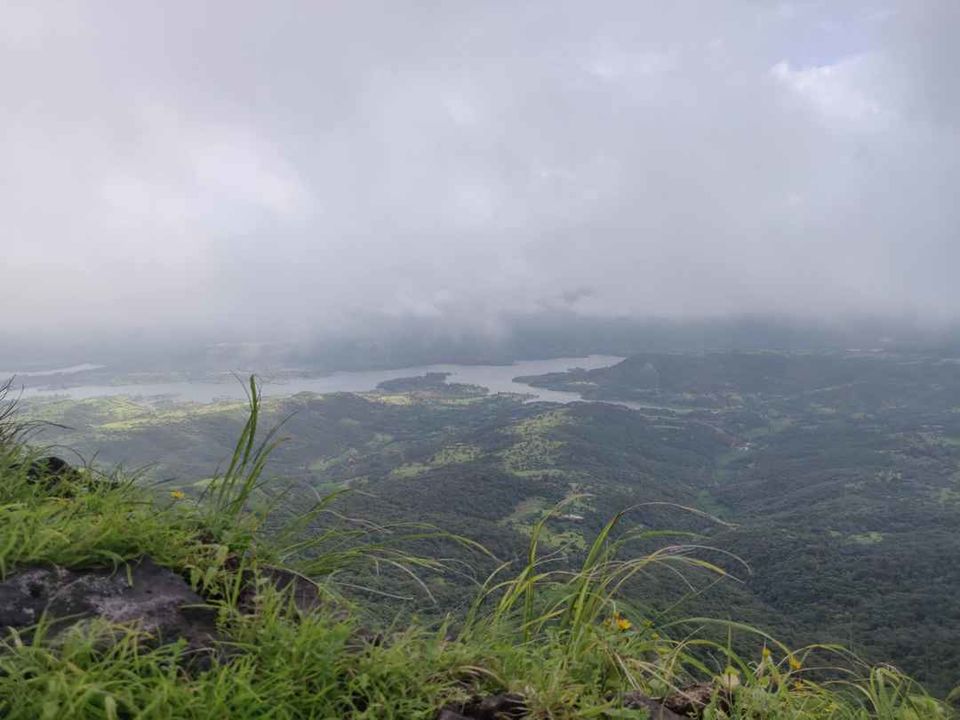 Atlast we descended back to temple evening at 5 pm, we freshened up and had our dinner by 6pm cooked by local villagers, there were many trekking group with us in that temple. We already booked our place in the temple as it was saturday many of the hikers get to the top till night time ( by the way meaning of booking here is nothing but you have to keep your bags at the temple where you wanna sleep ;) ).
Day 2 - Torna Fort
Next day we woke up early in the morning around 5am as we had to complete a large distance to reach Torna. Now from here our main journey was started the most awaited range trek nearly at 6 am after breakfast, we joined one of the group and started walking towards Sanjivani Machi .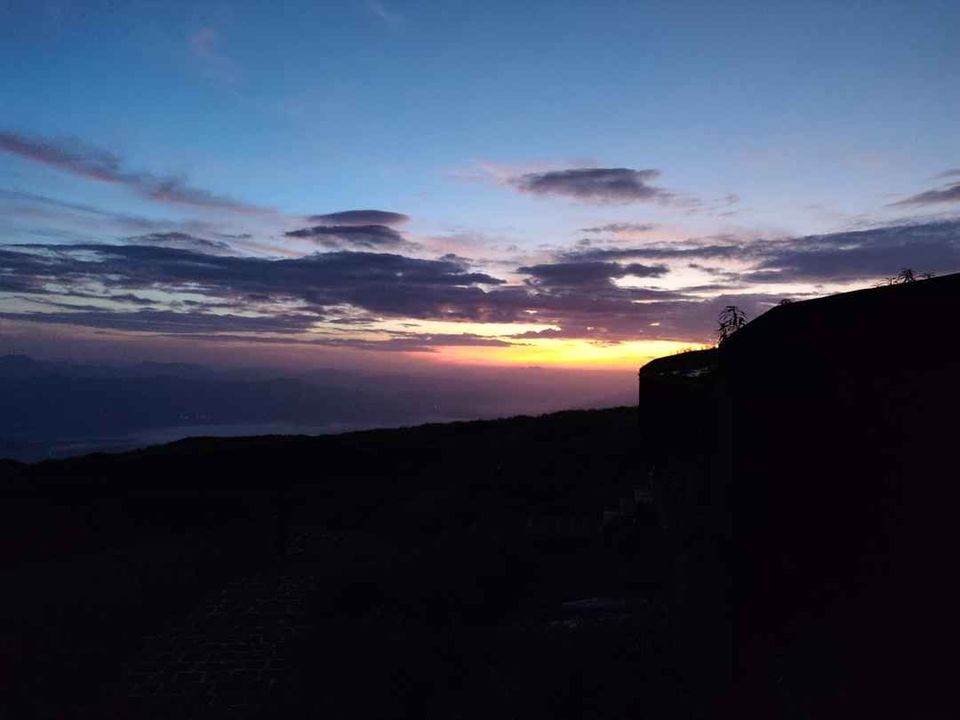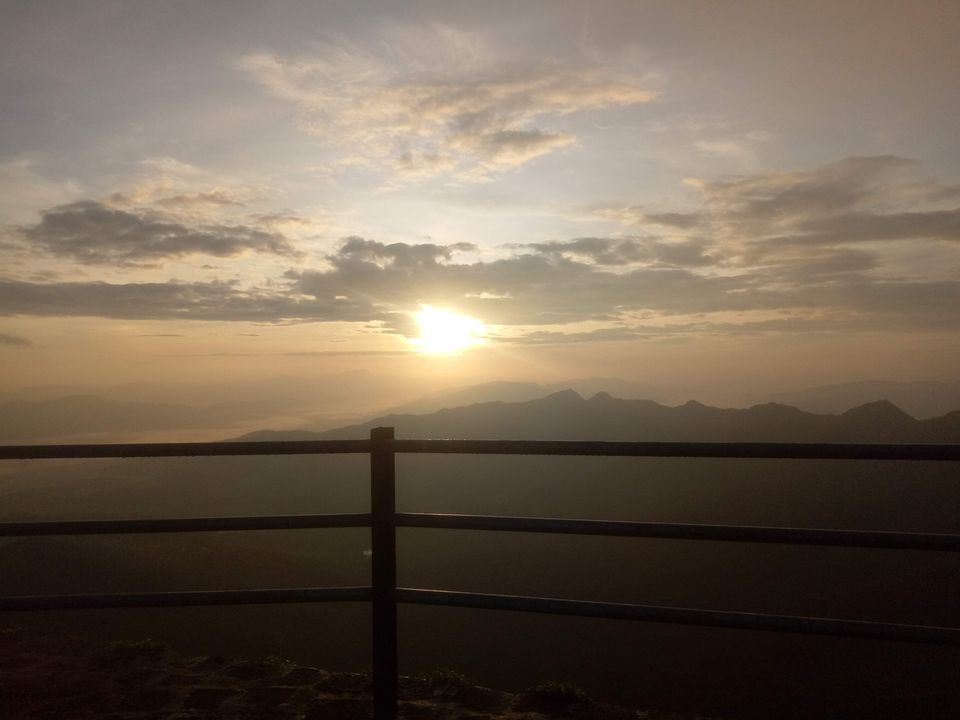 As the sun started rising up we have witnessed a really calm and fresh nature around us that really boosted our energy. With this energy we started walking towards torna fort.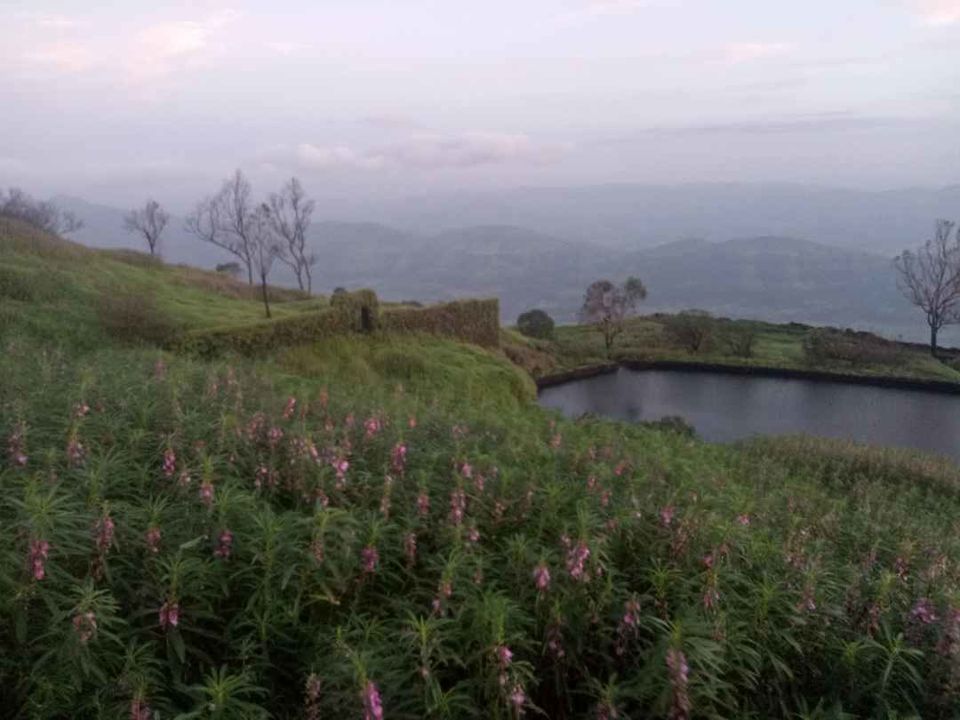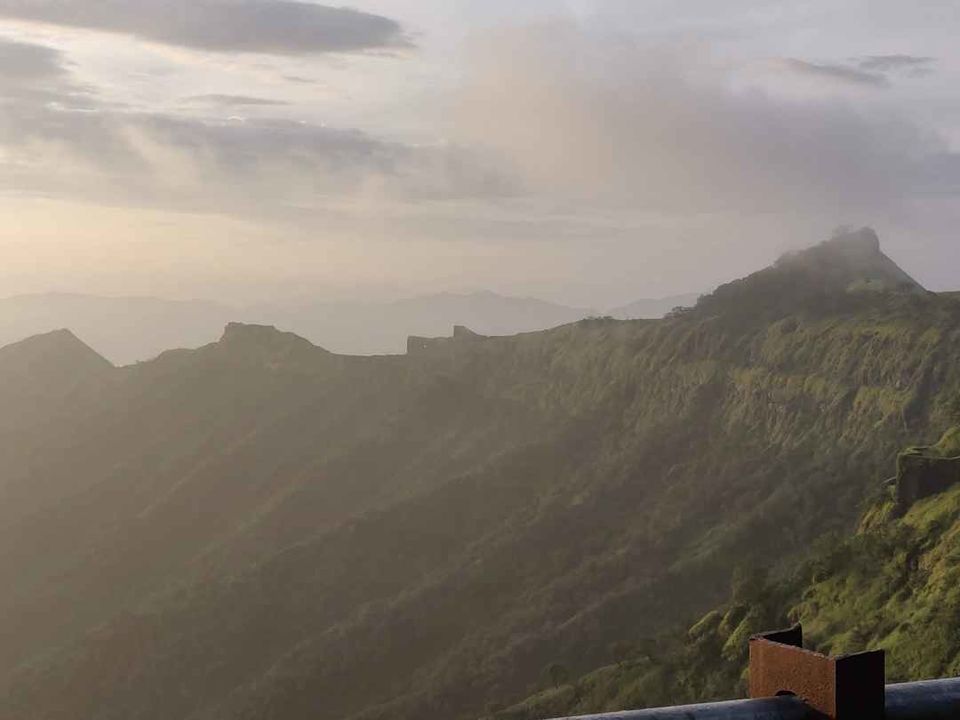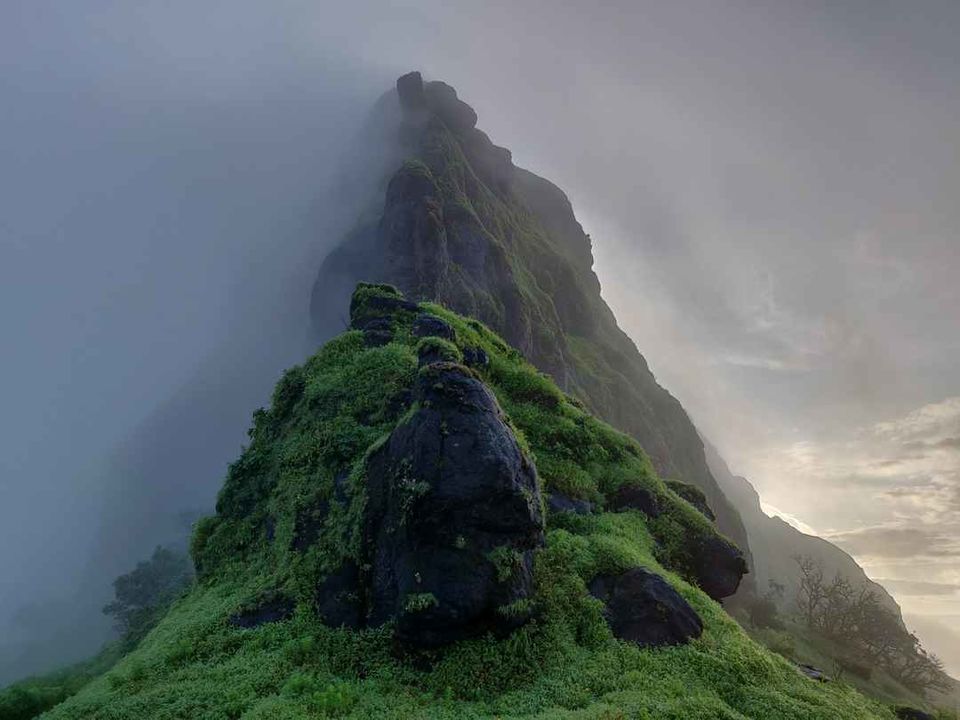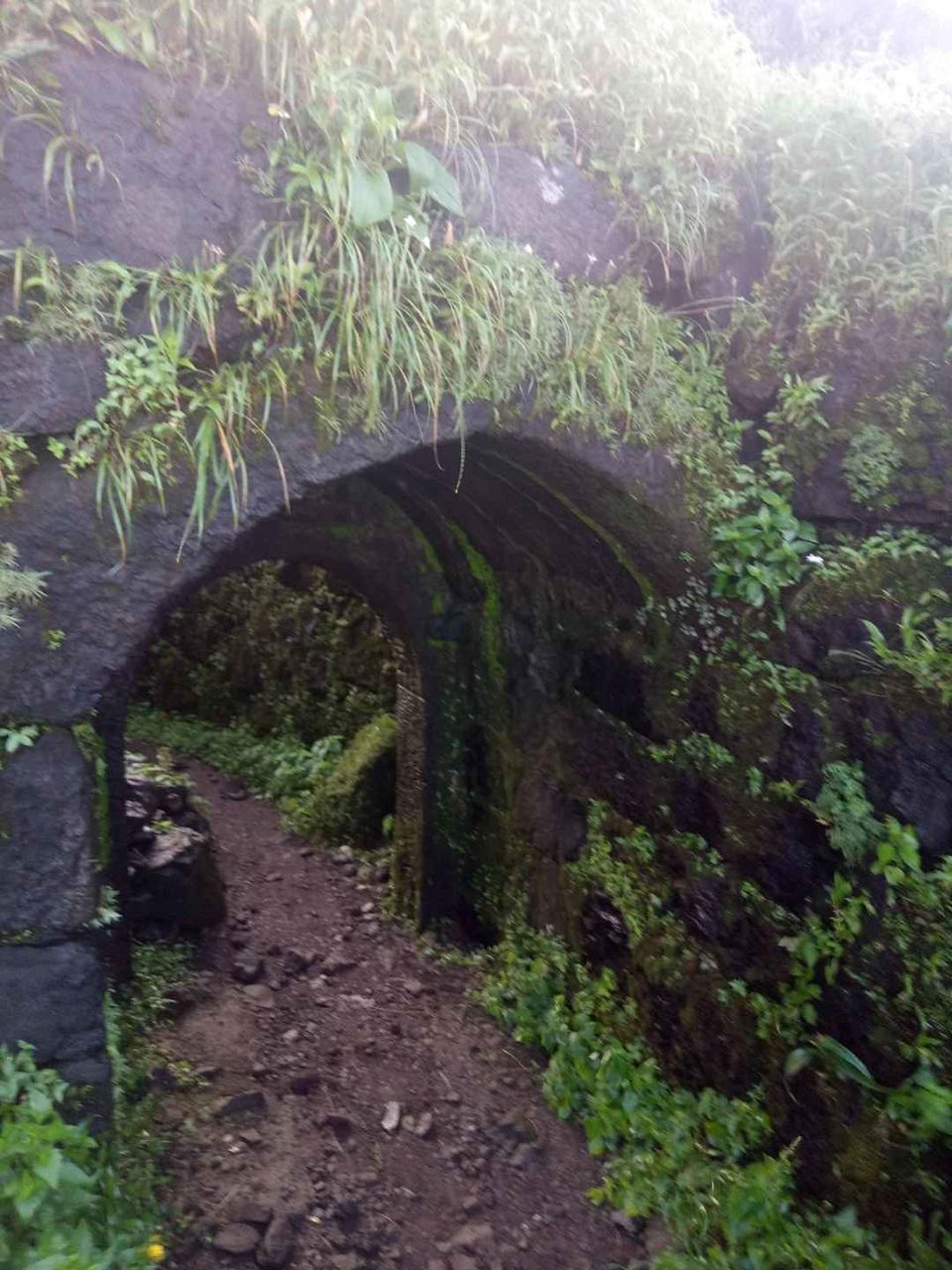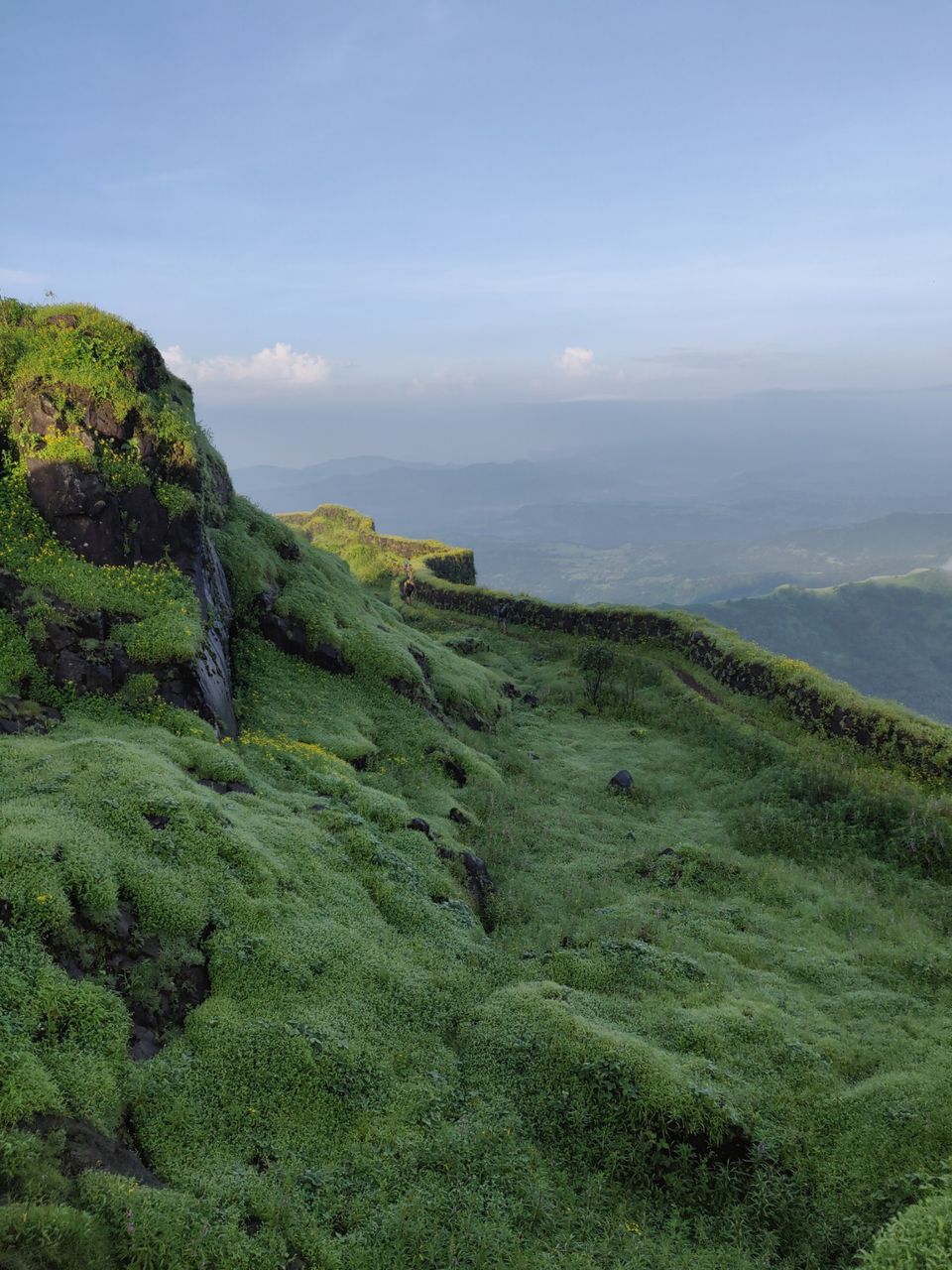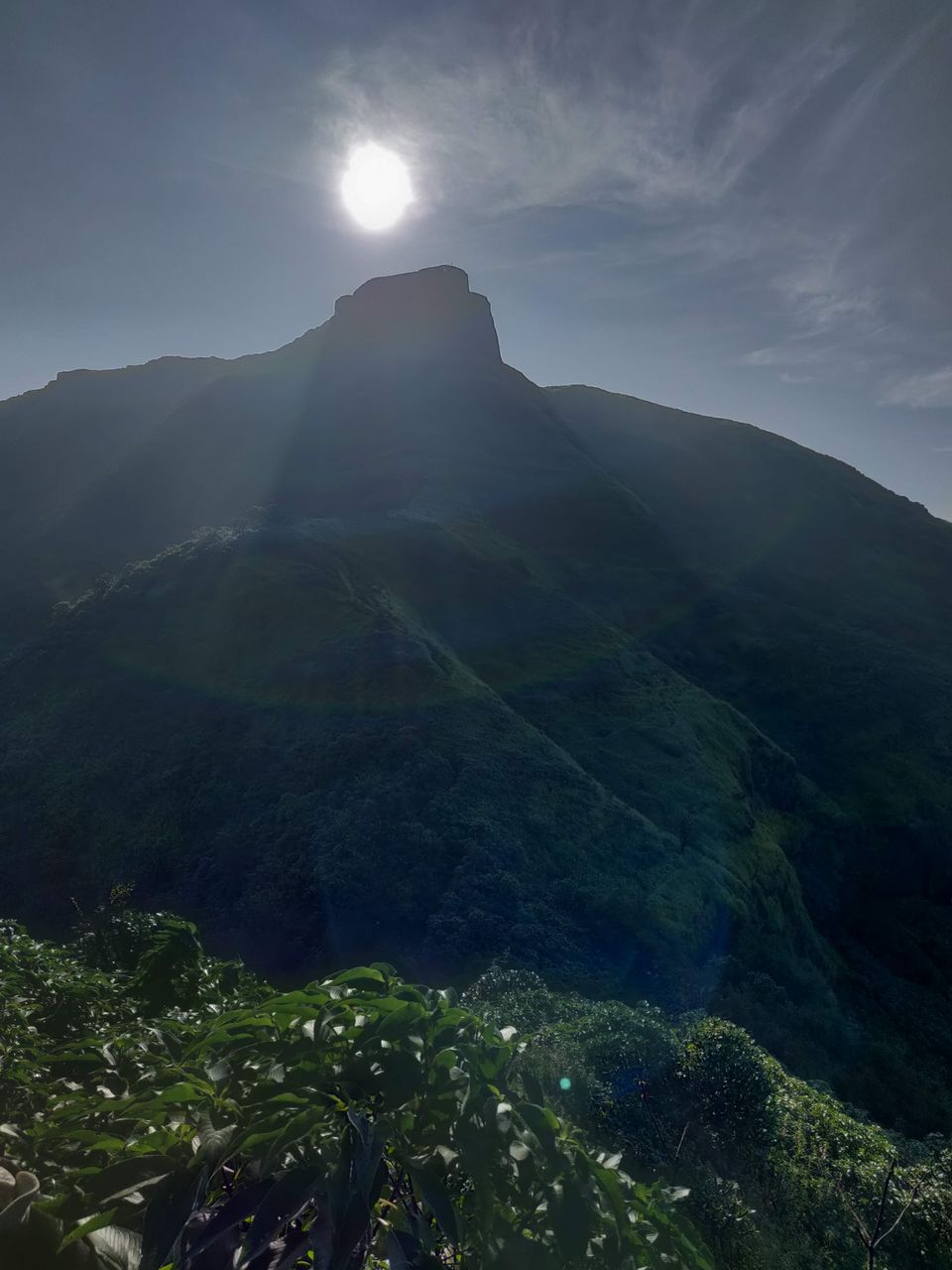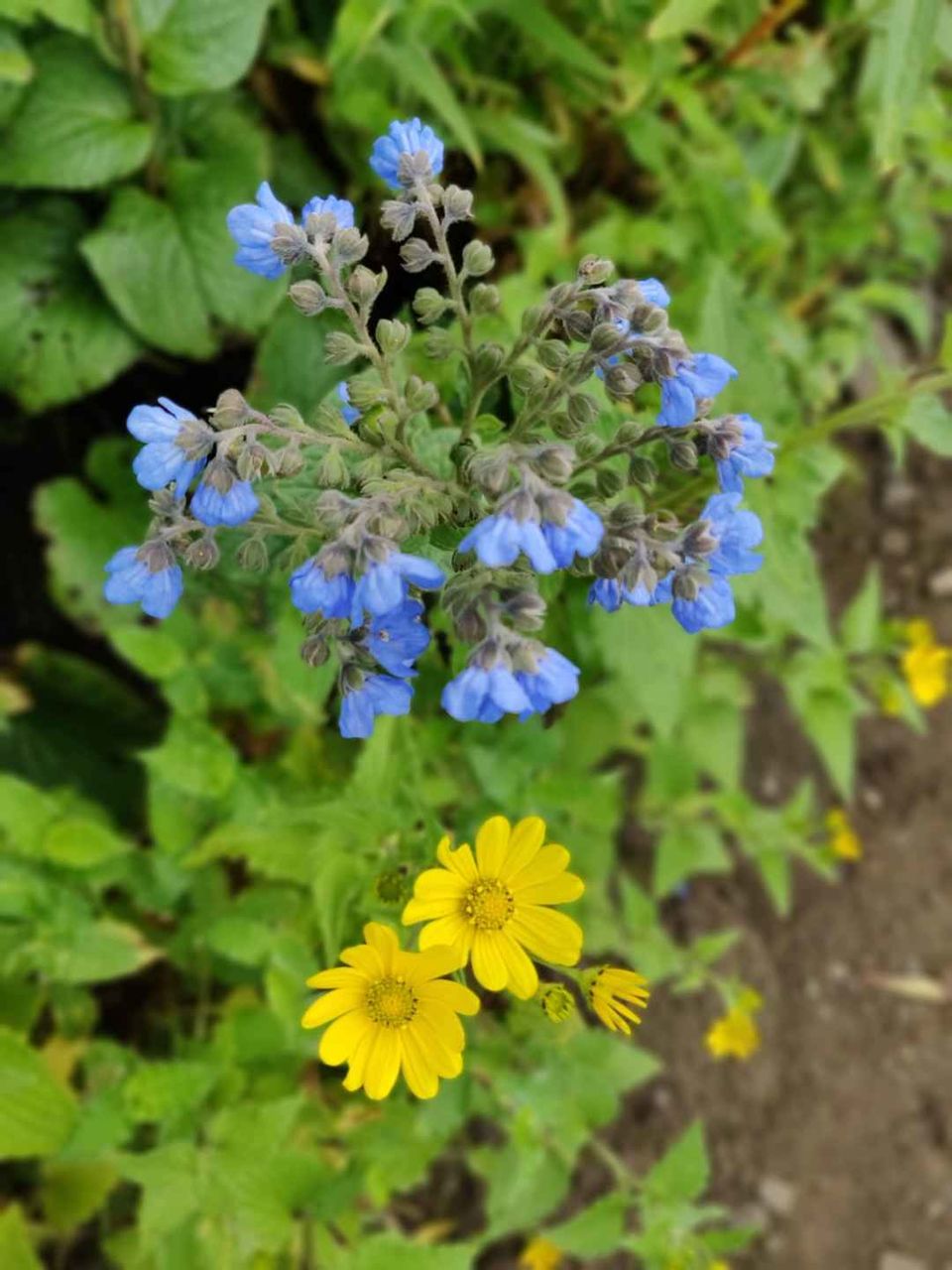 The route from rajgad to torna is not that difficult there are few small hills which we have to cross, while walking on this route we get to see some amazing adventure around us.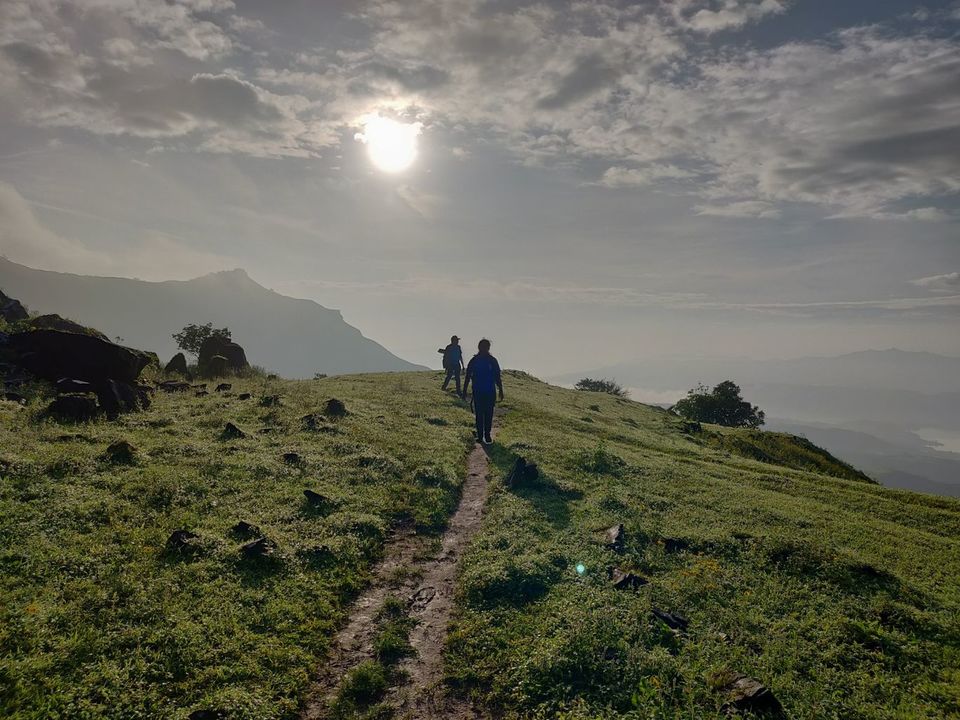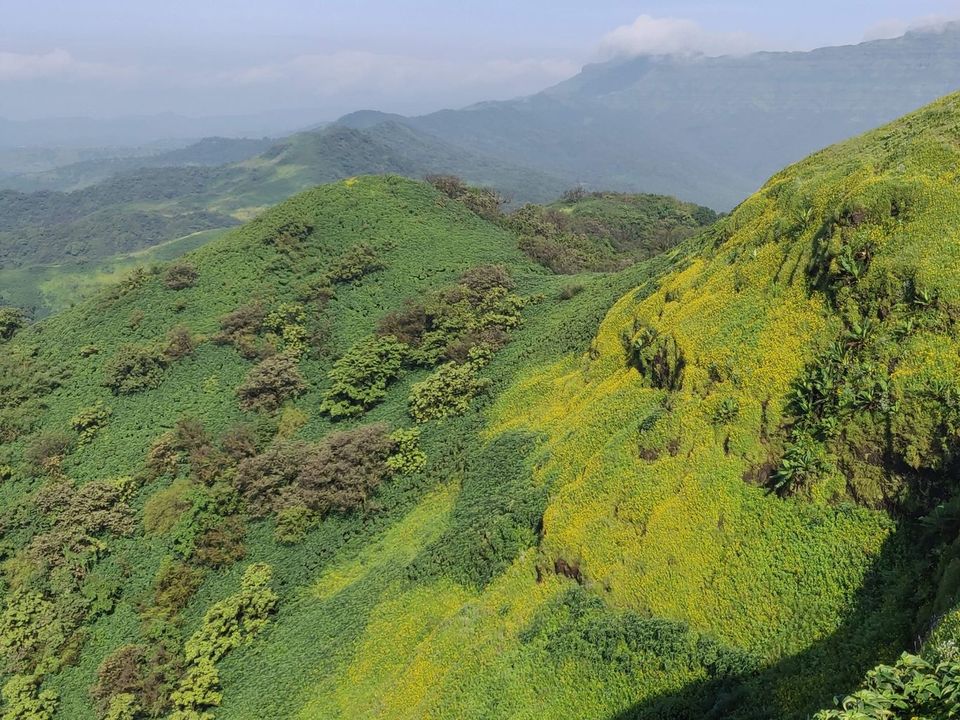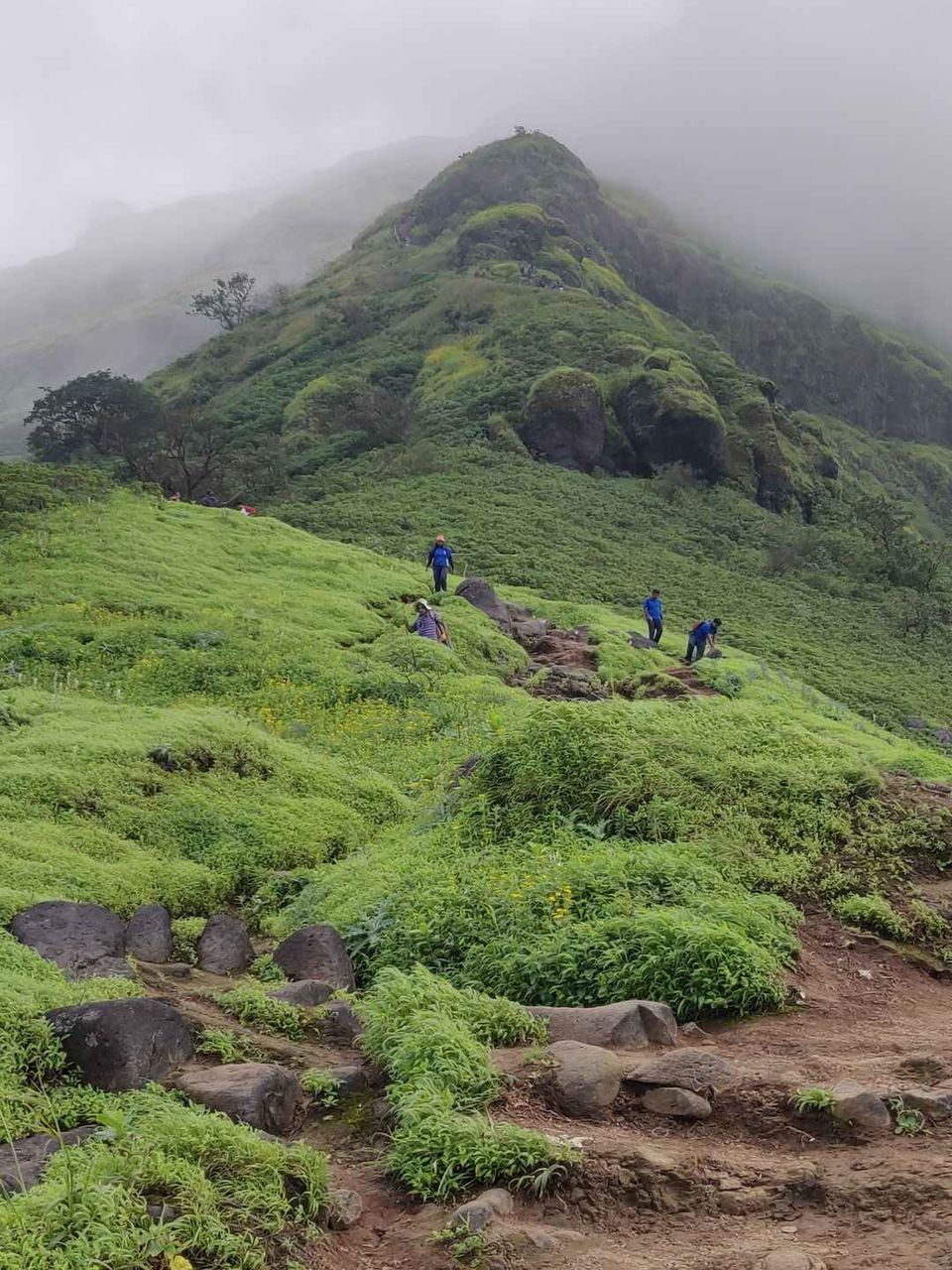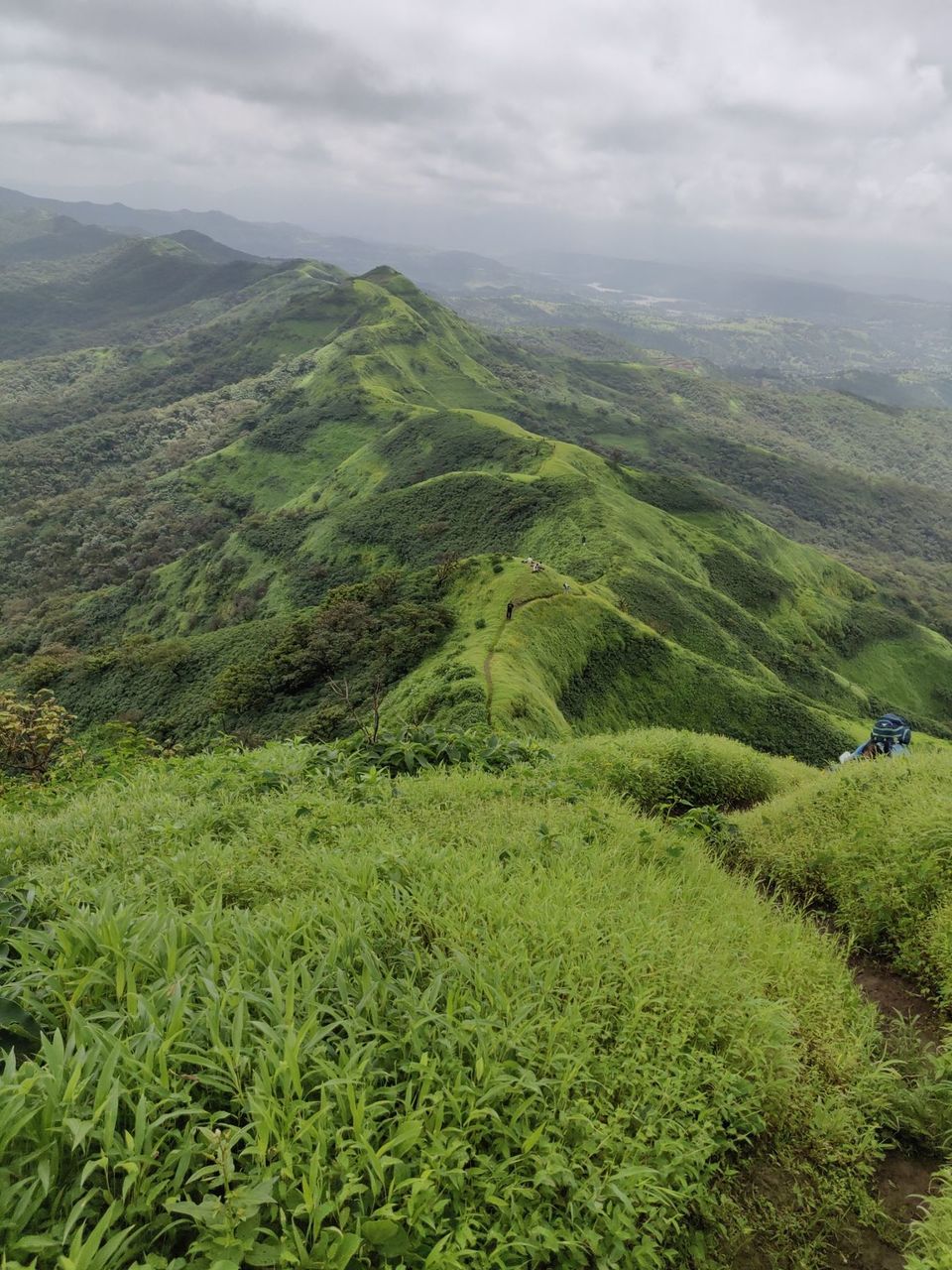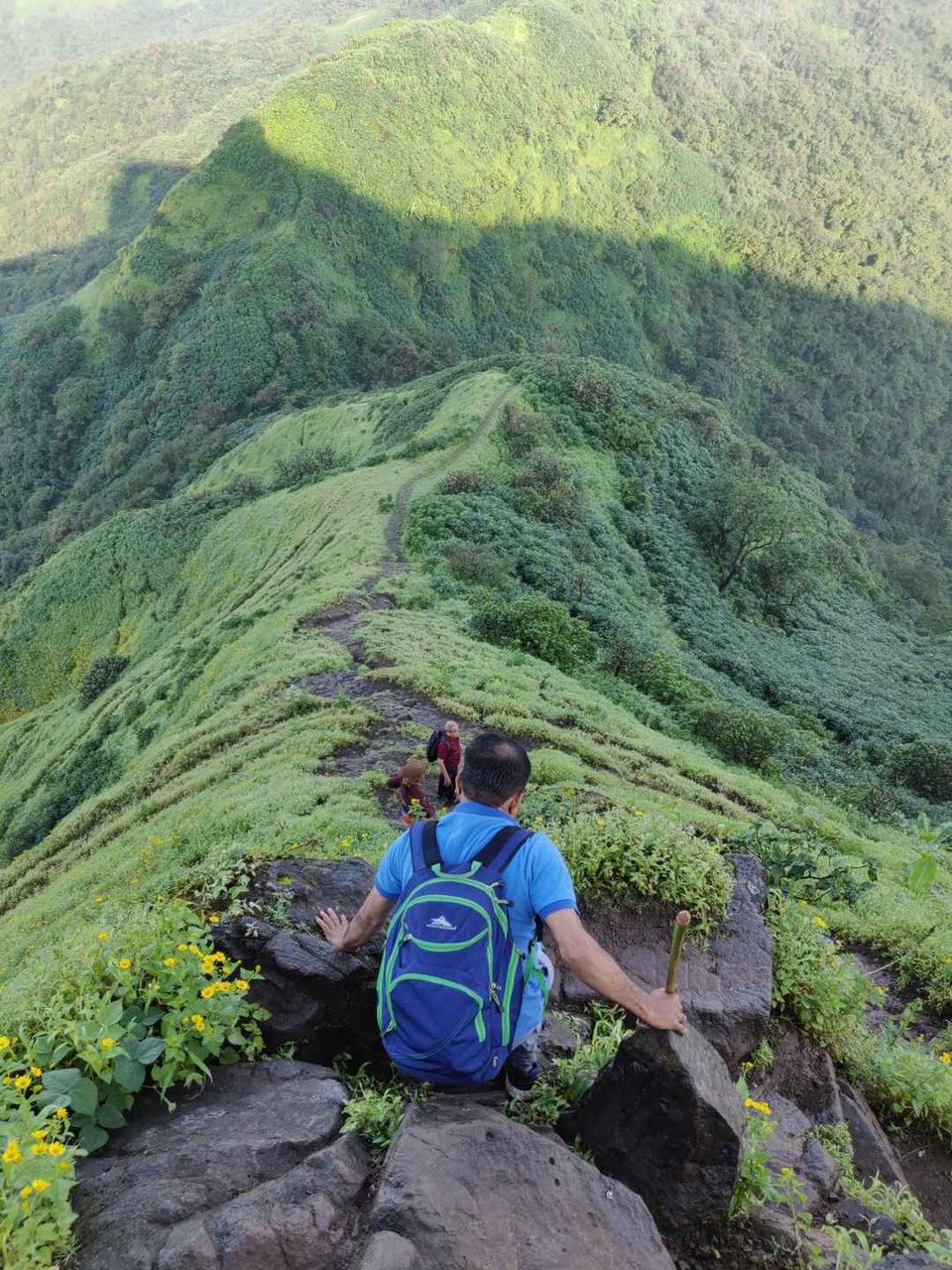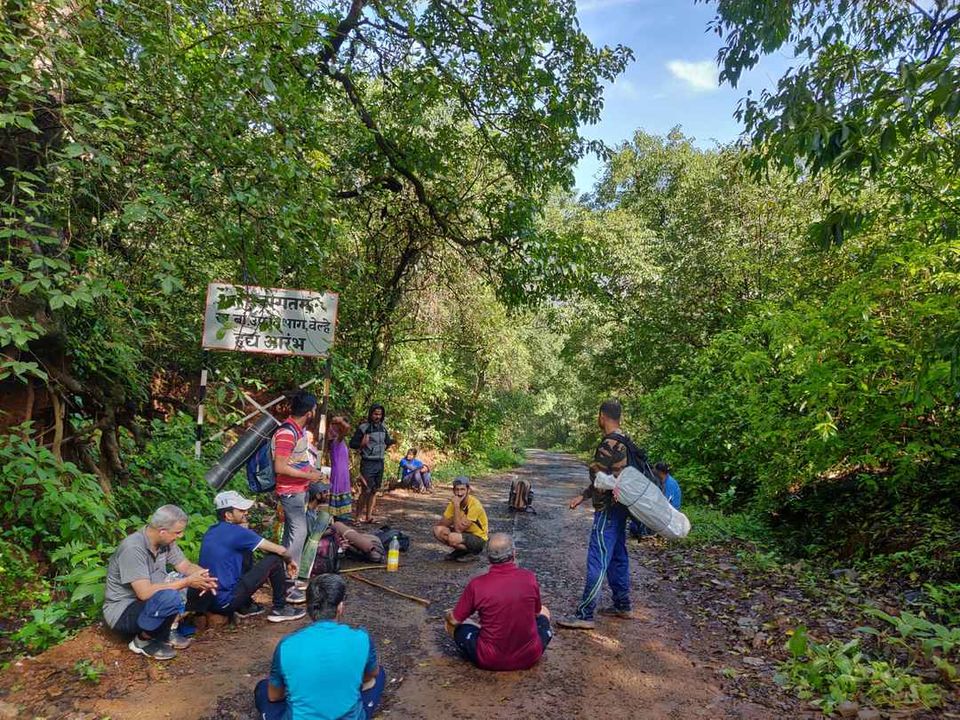 The total Walking distance from rajgad to torna is around 12-13 km but believe you will never get bored in this journey, after 3 hours of continue walk we reached at the bottom of Budhla Machi. We decided take a small break at budhla machi as our energies were totally drained out.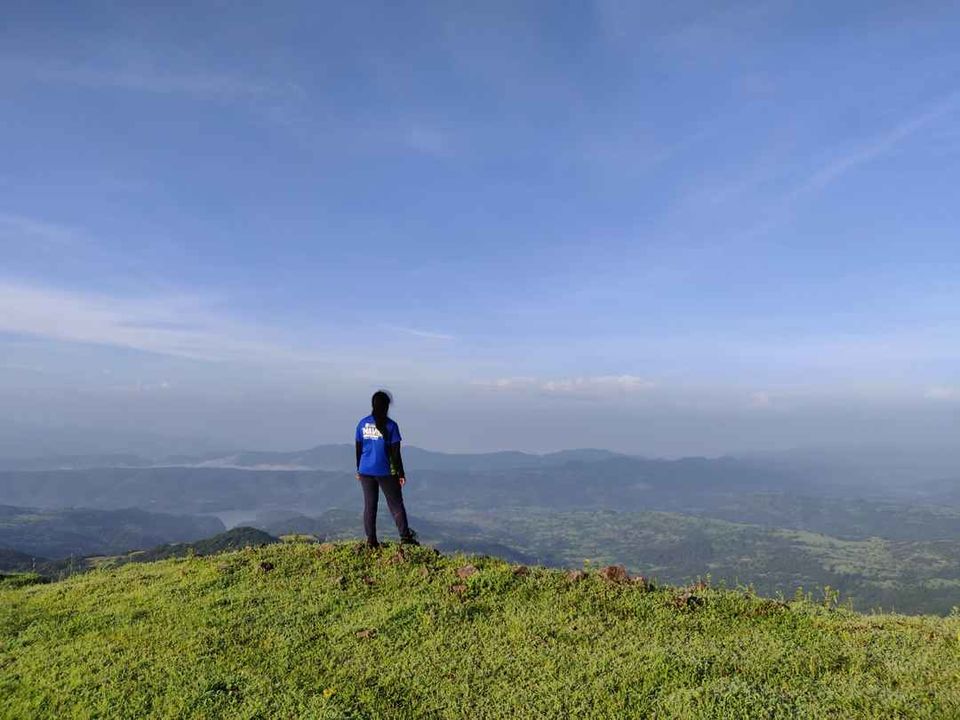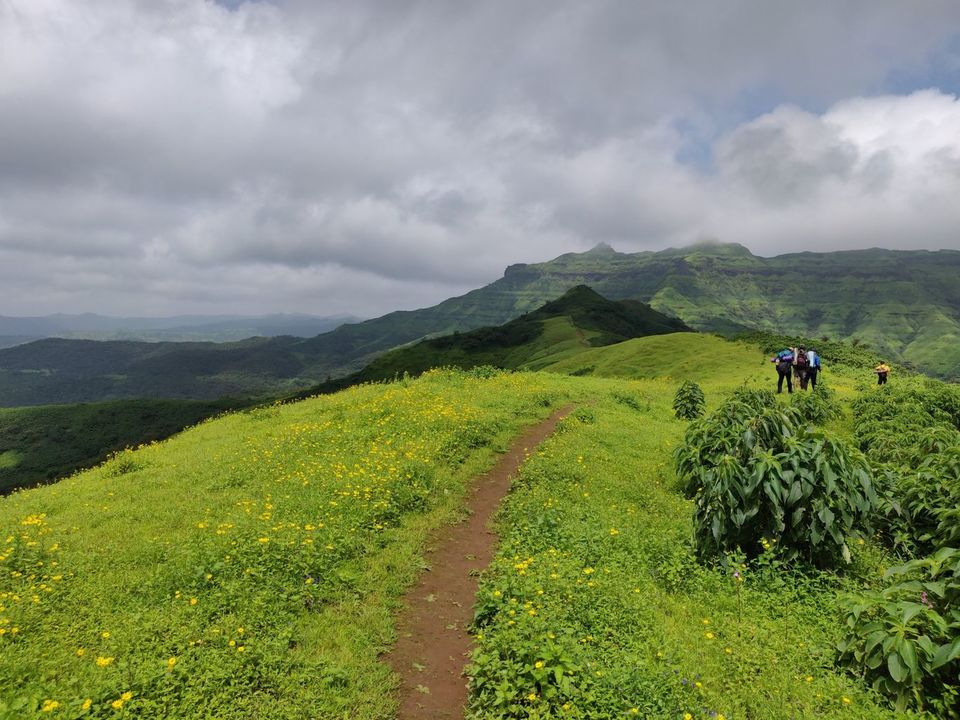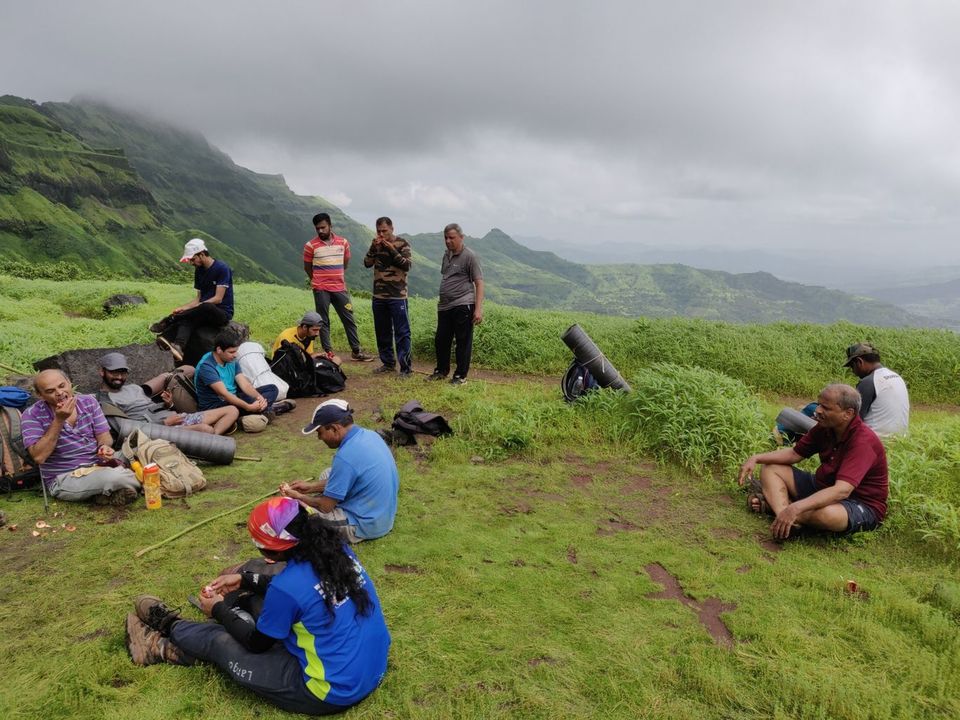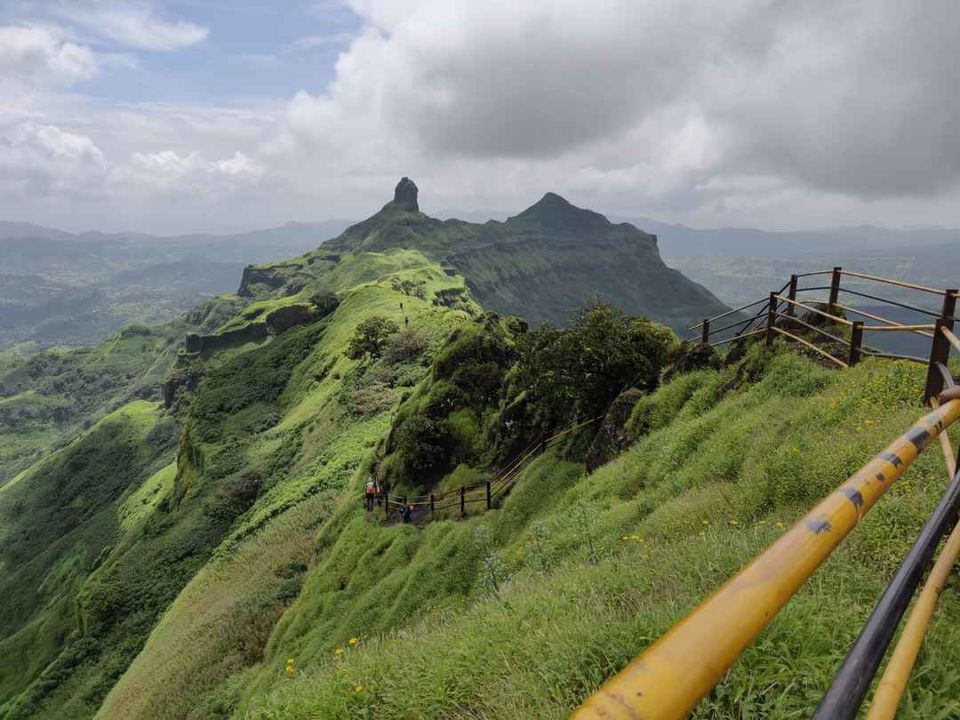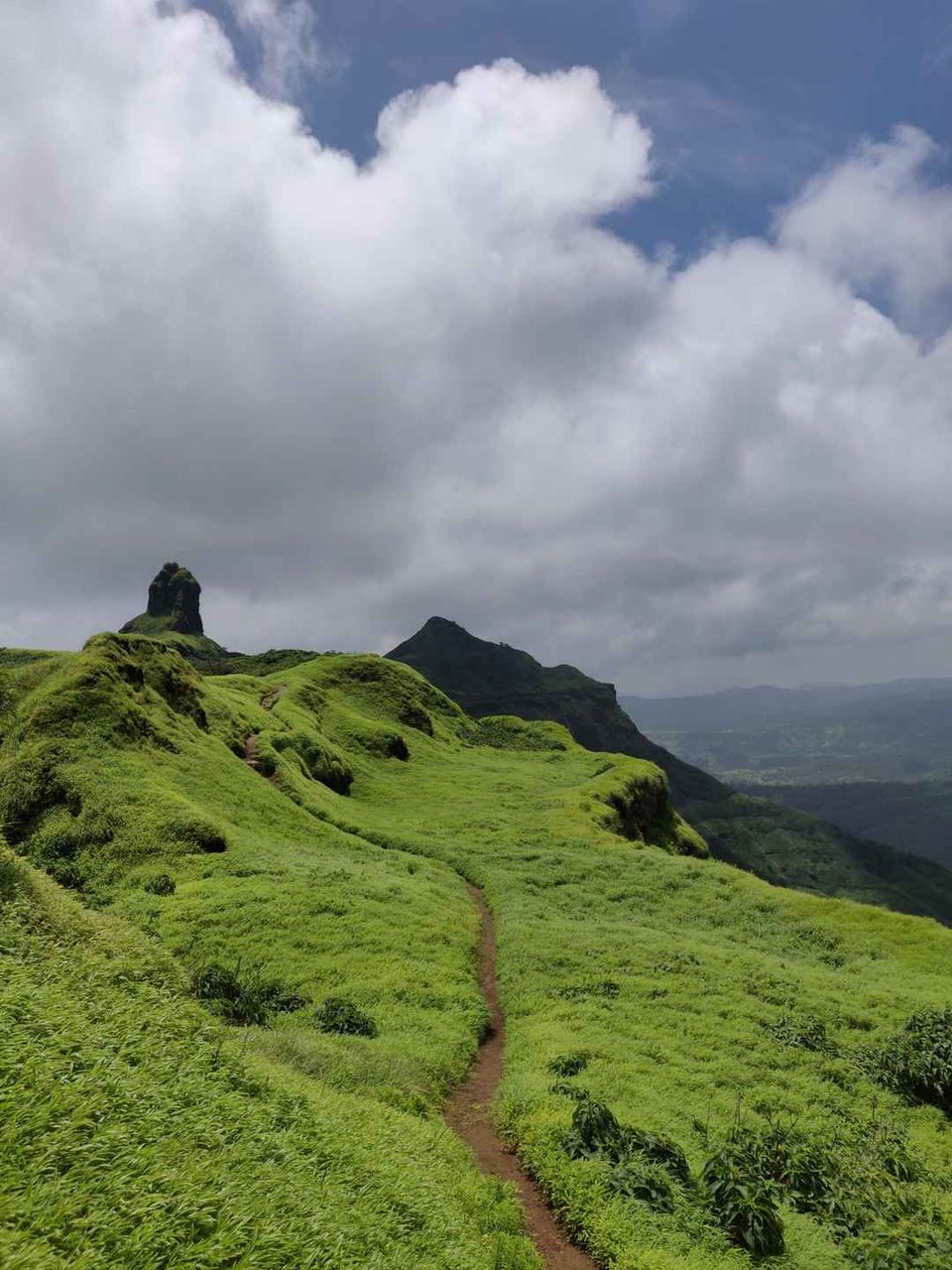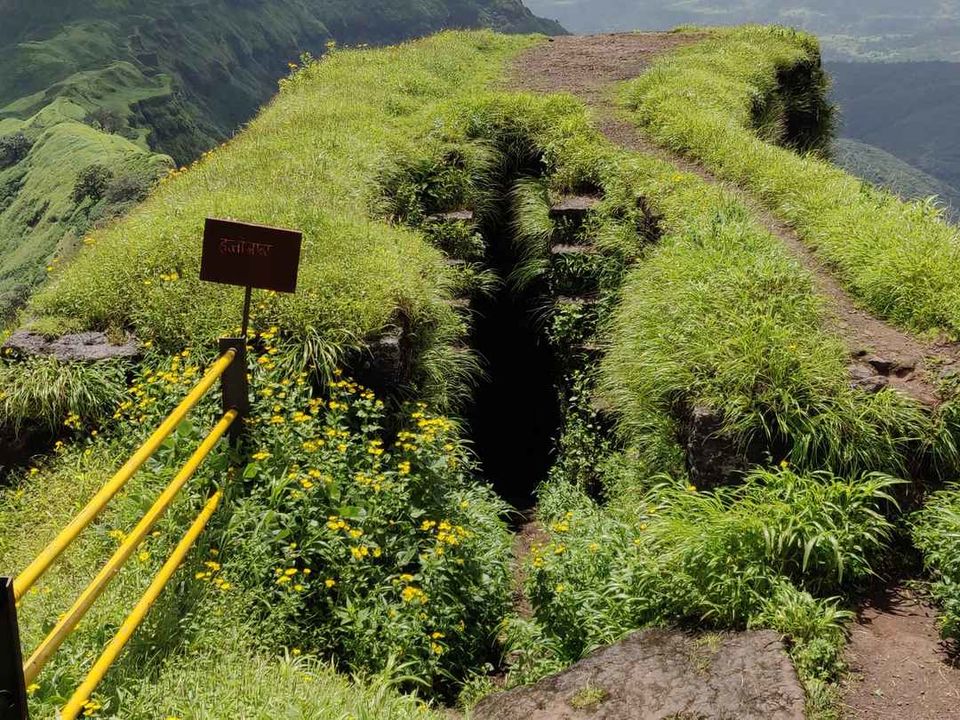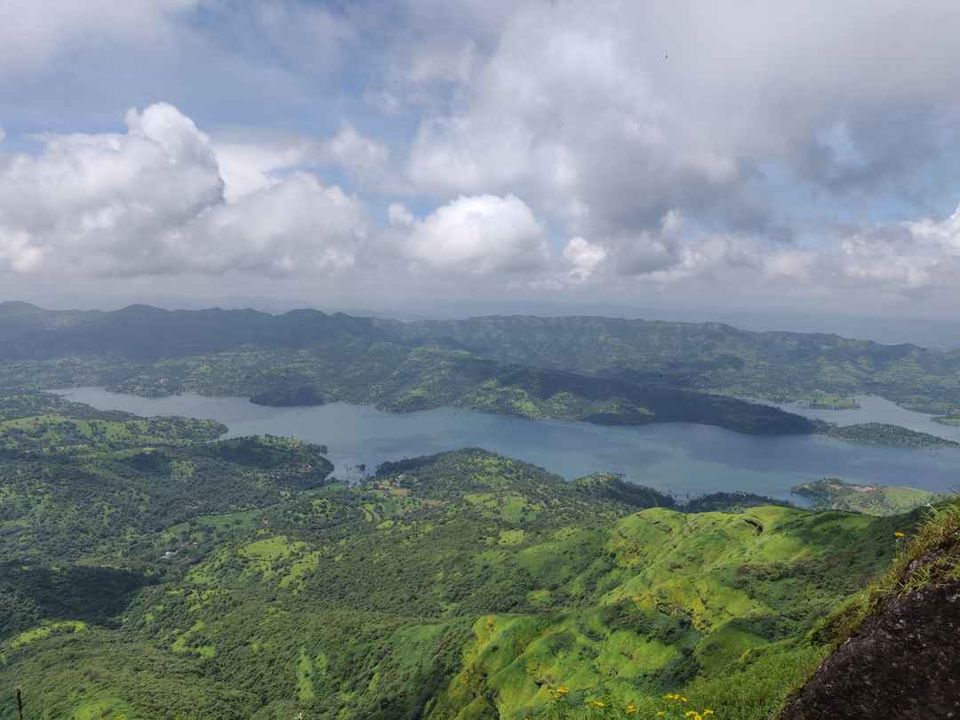 After half an hour we started moving towards torna fort. Exactly at 12:30pm we were there at the top of torna fort. We explored this historic and massive fort and then took halt at Menghai Devi temple,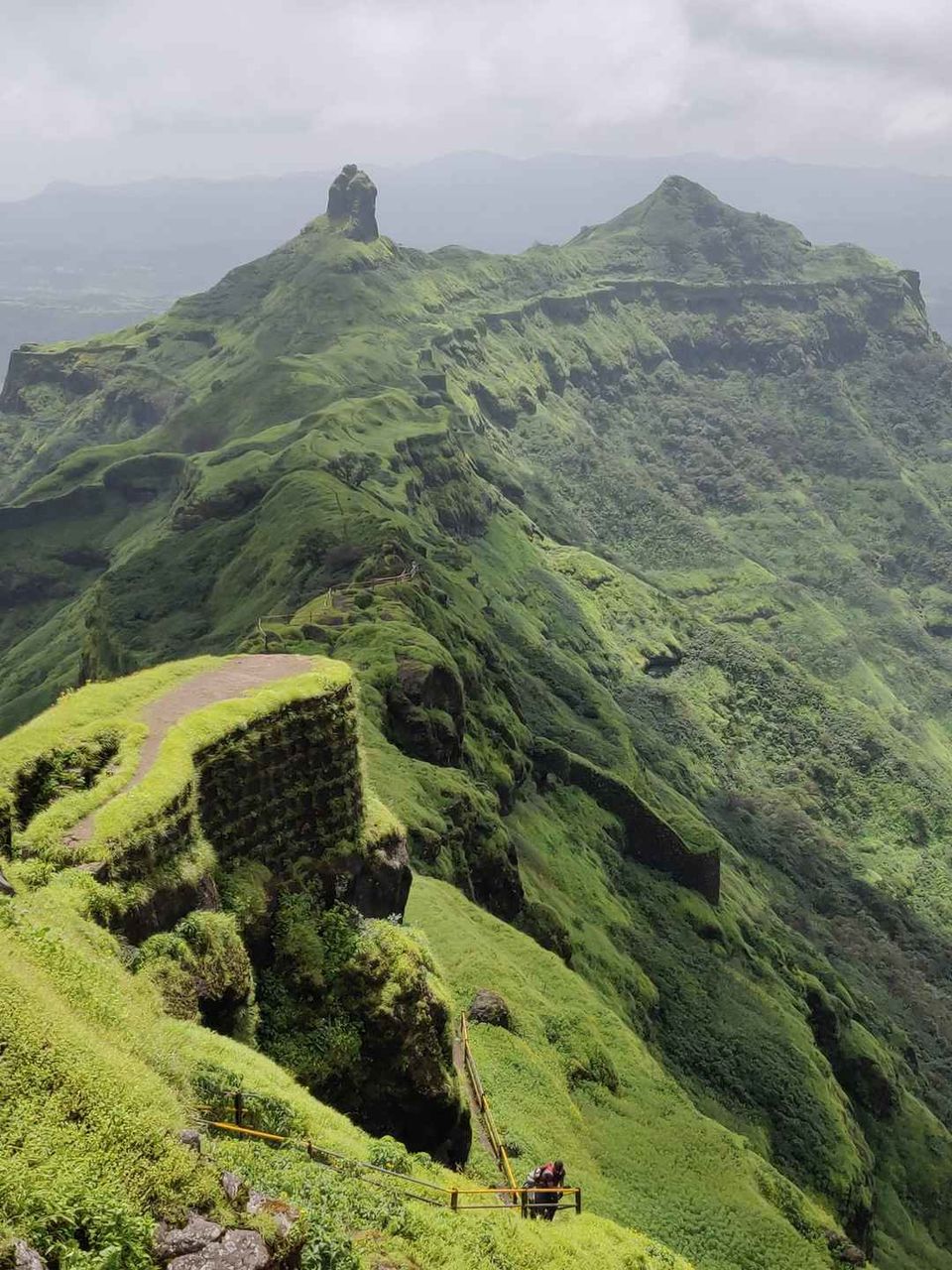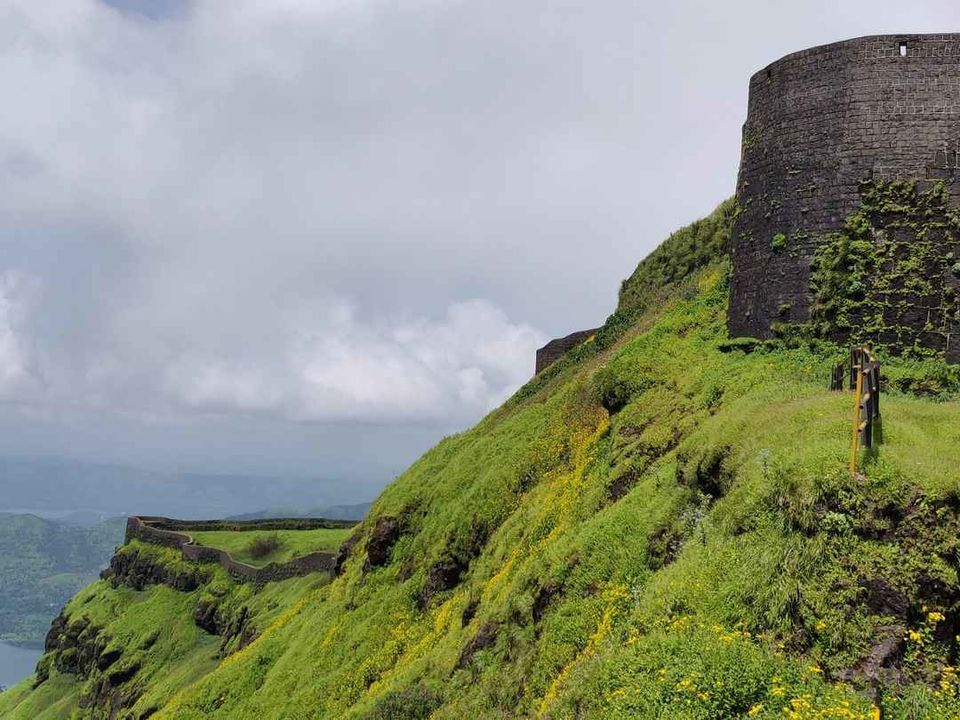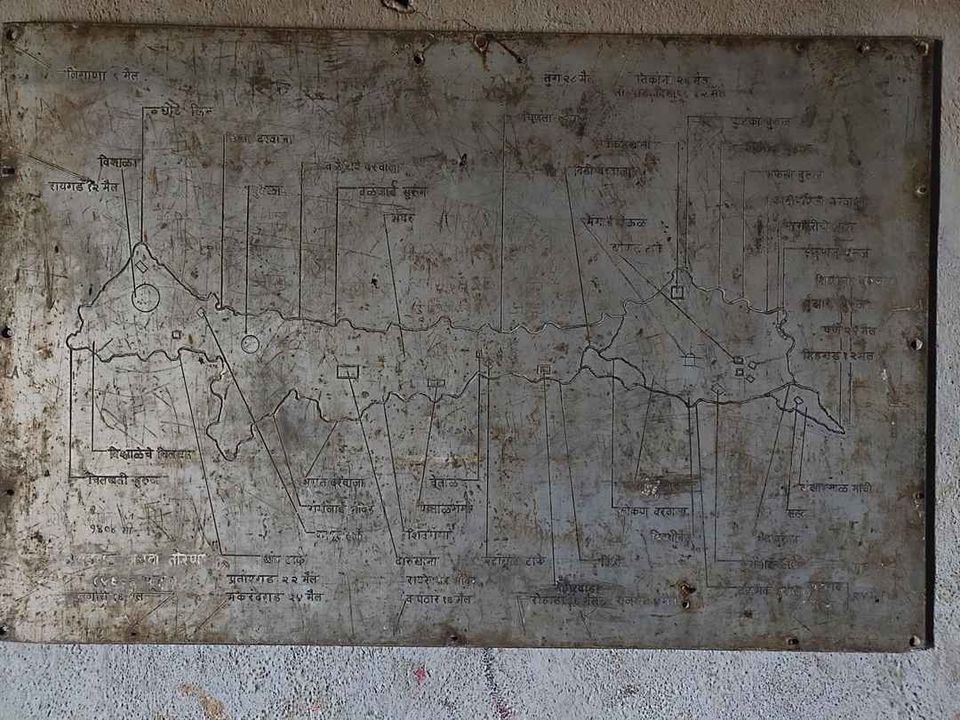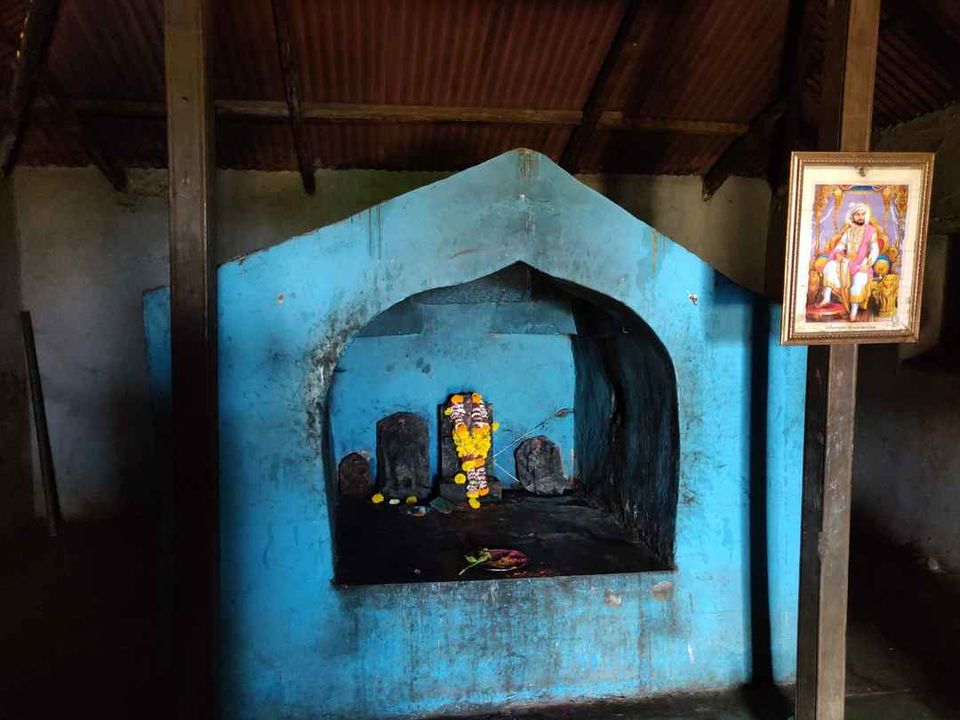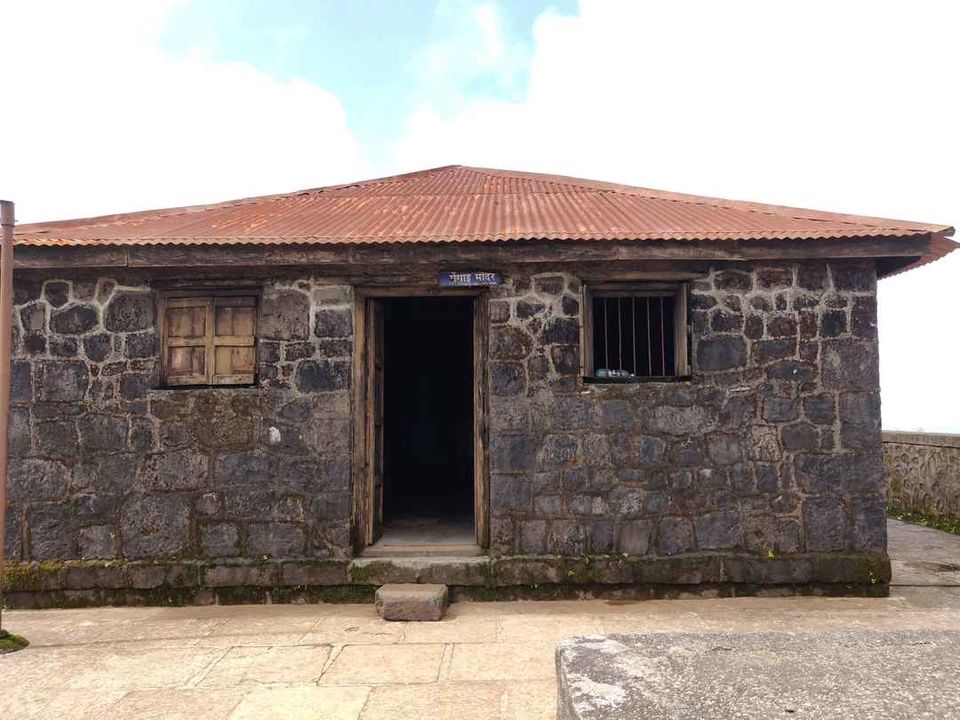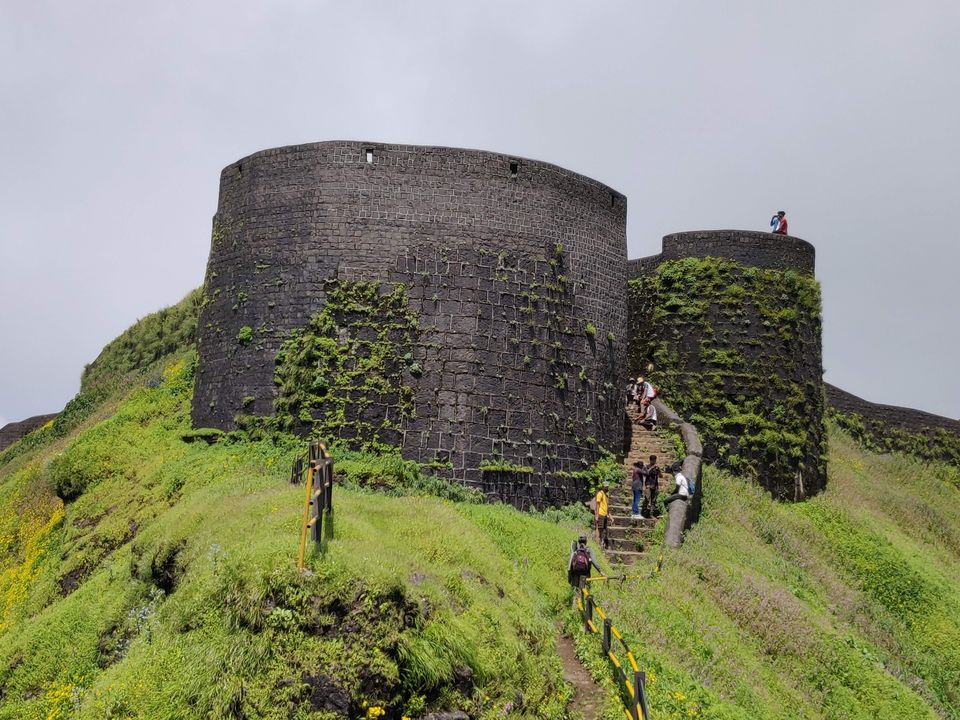 After some rest we started to descend torna fort , on the way we saw amazing views and glimpse of zunjaar machi which is as beautiful as all the other machi we had explored on rajgad.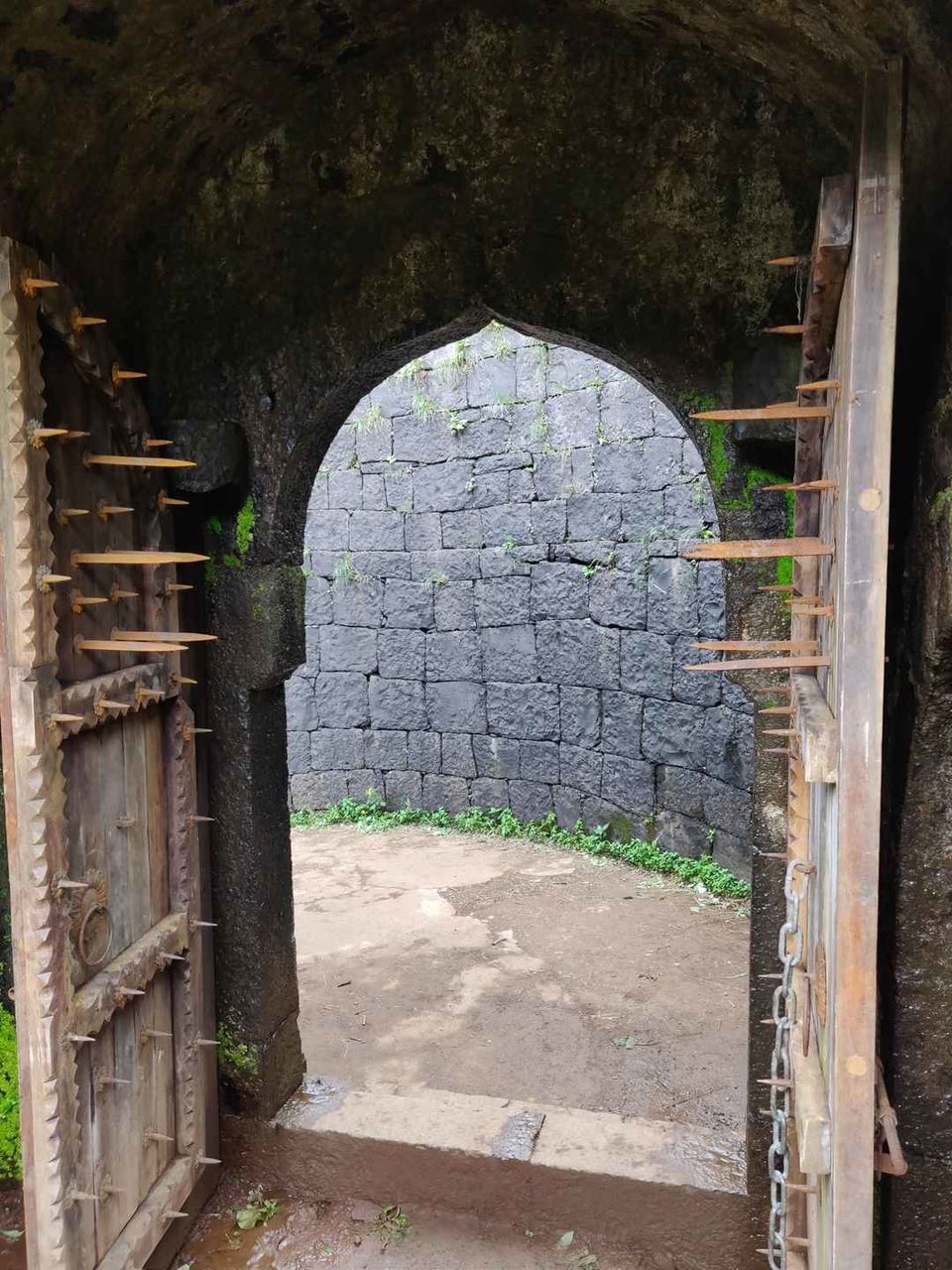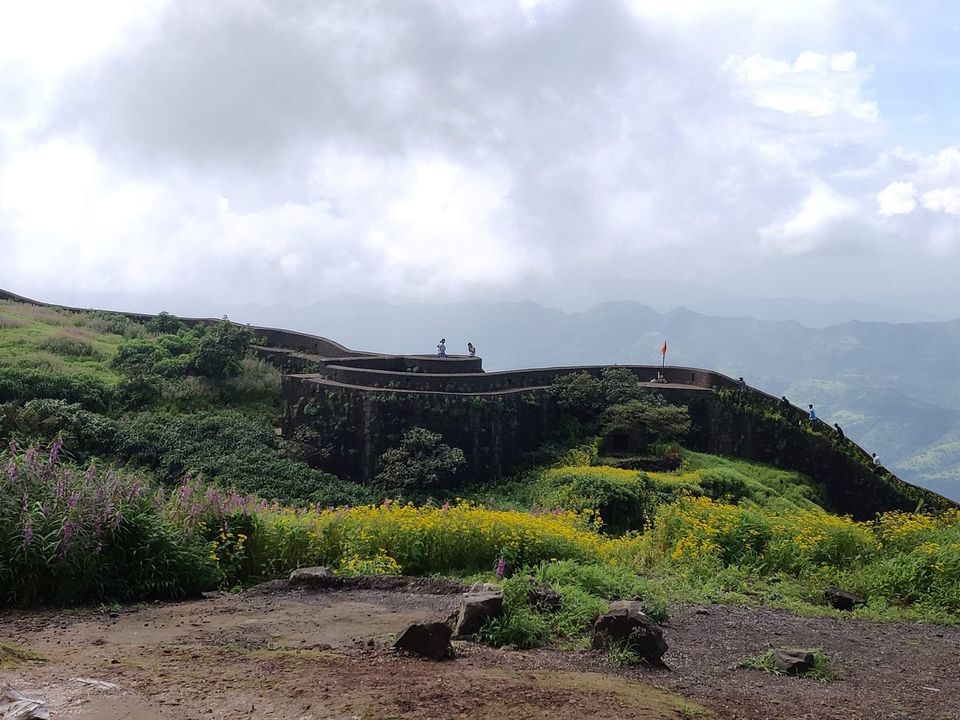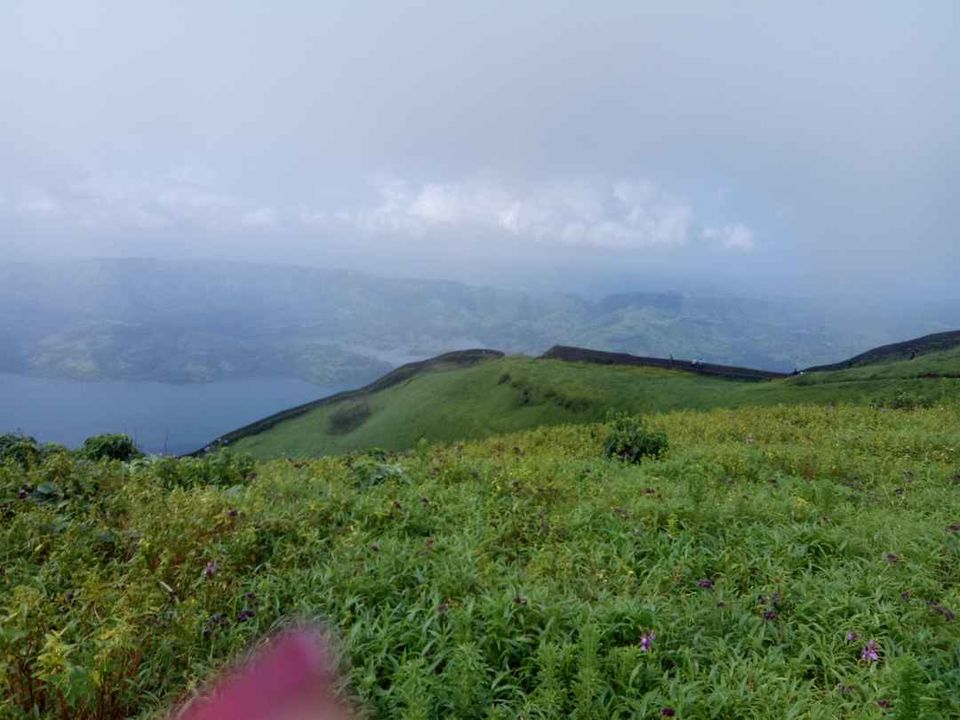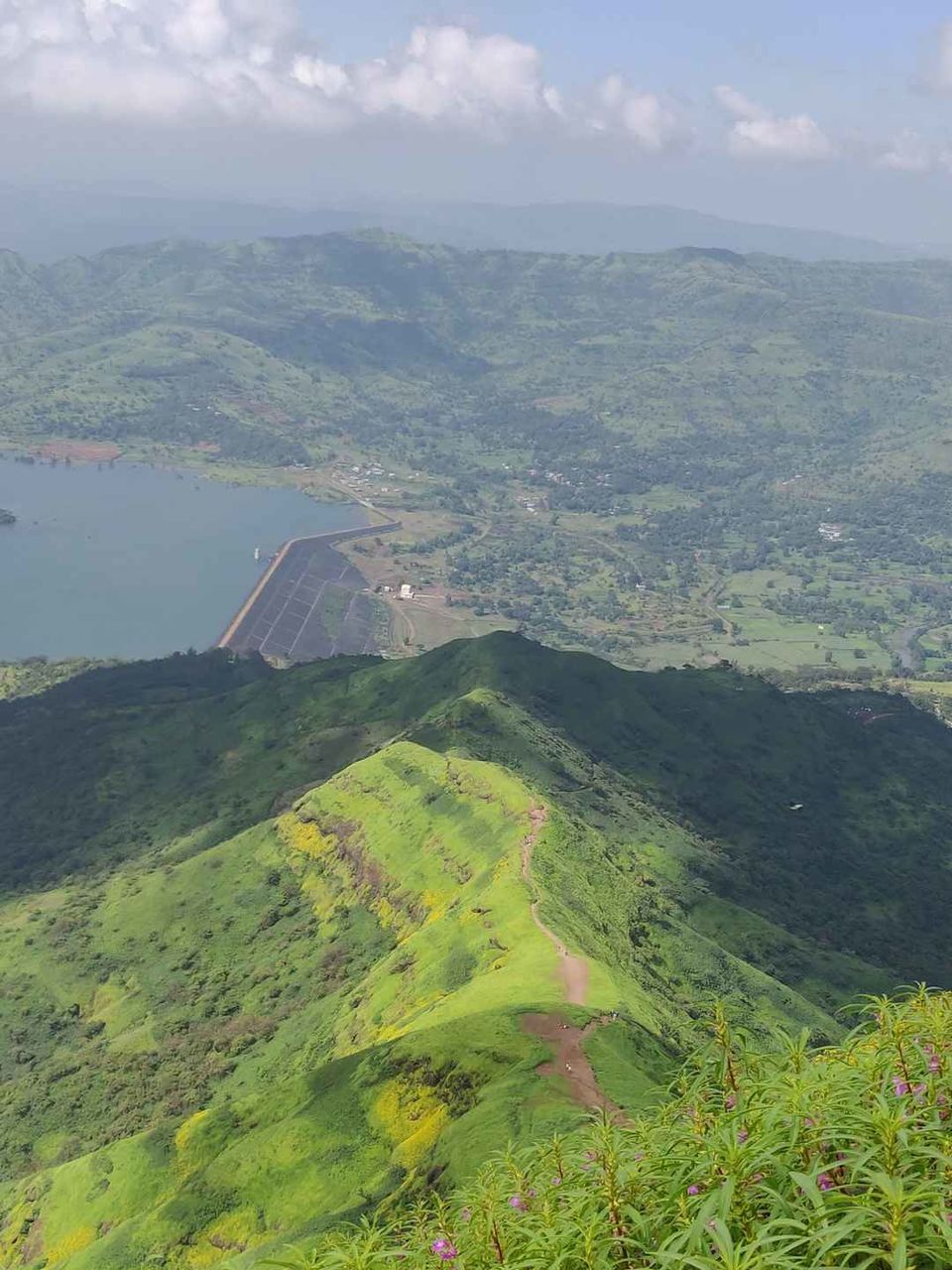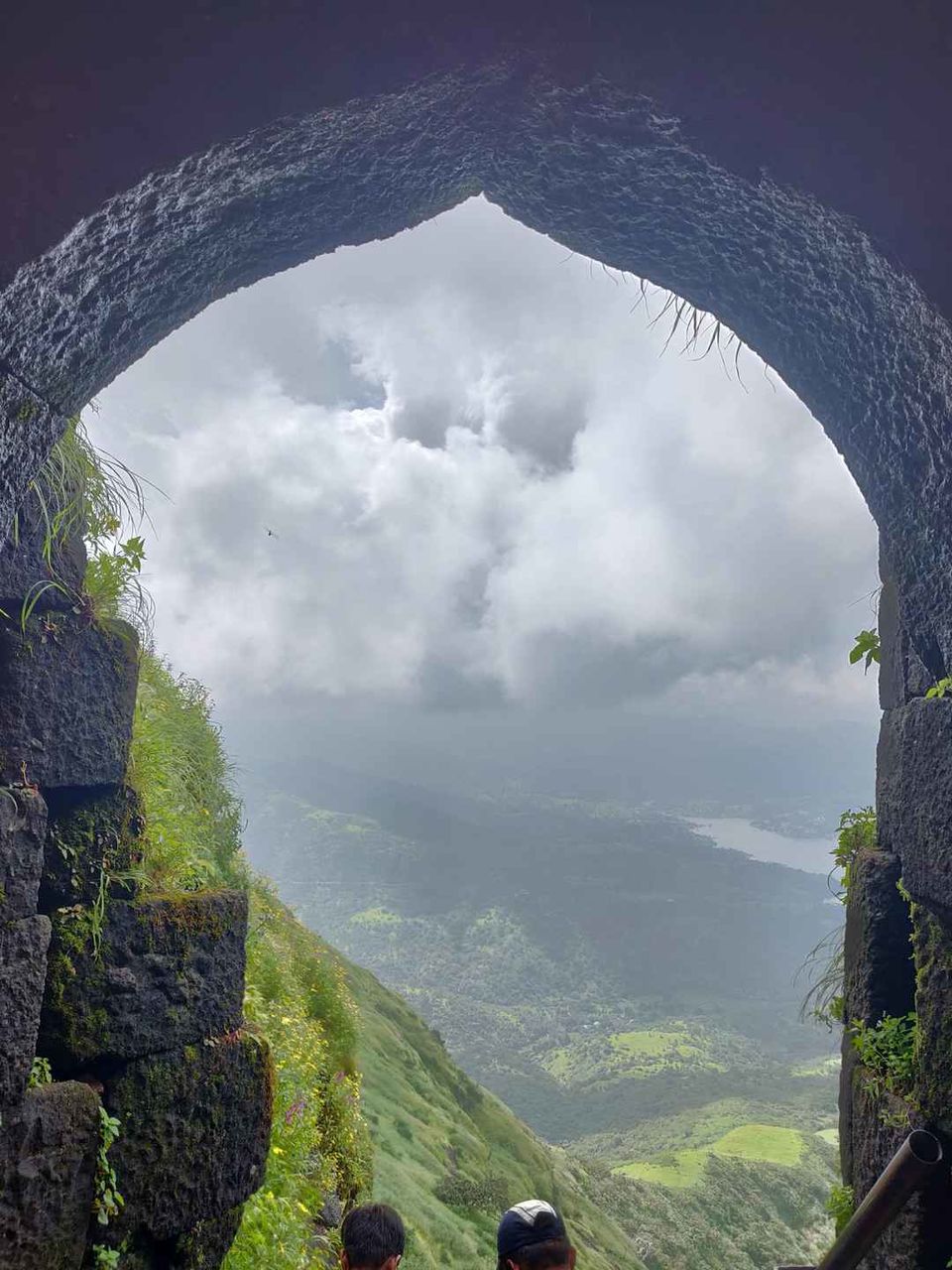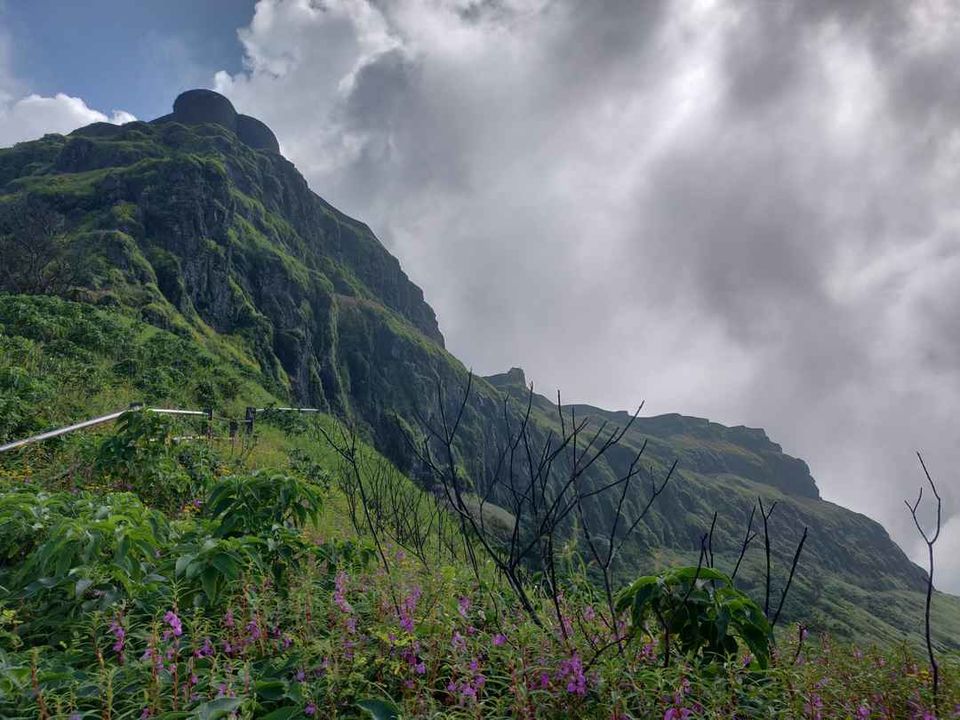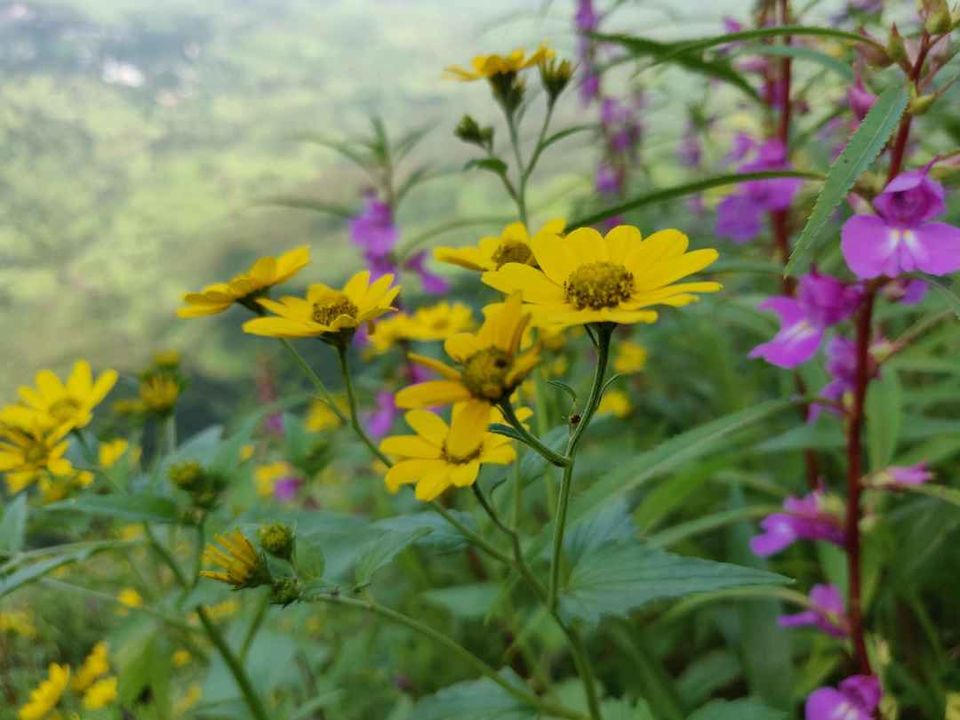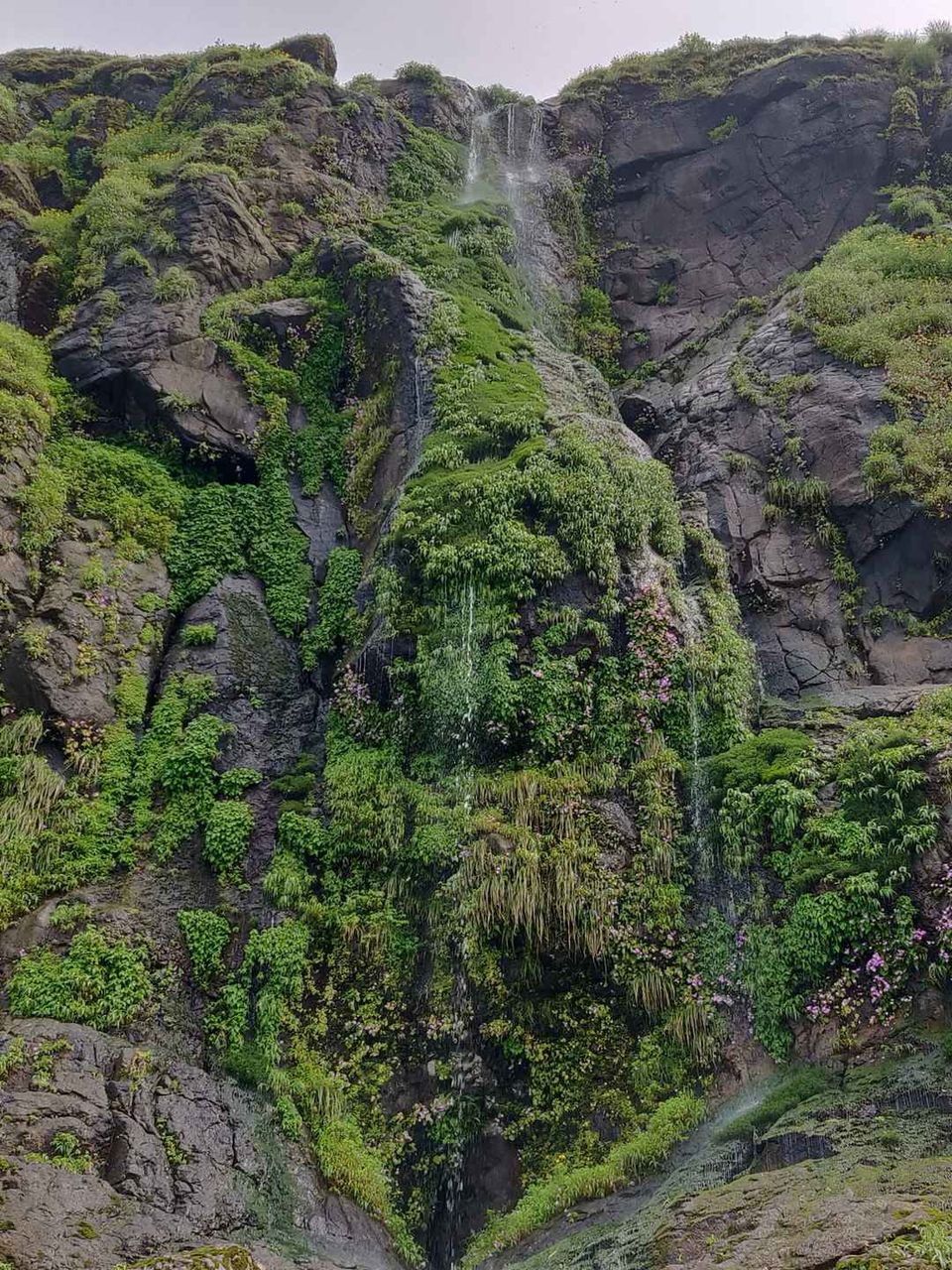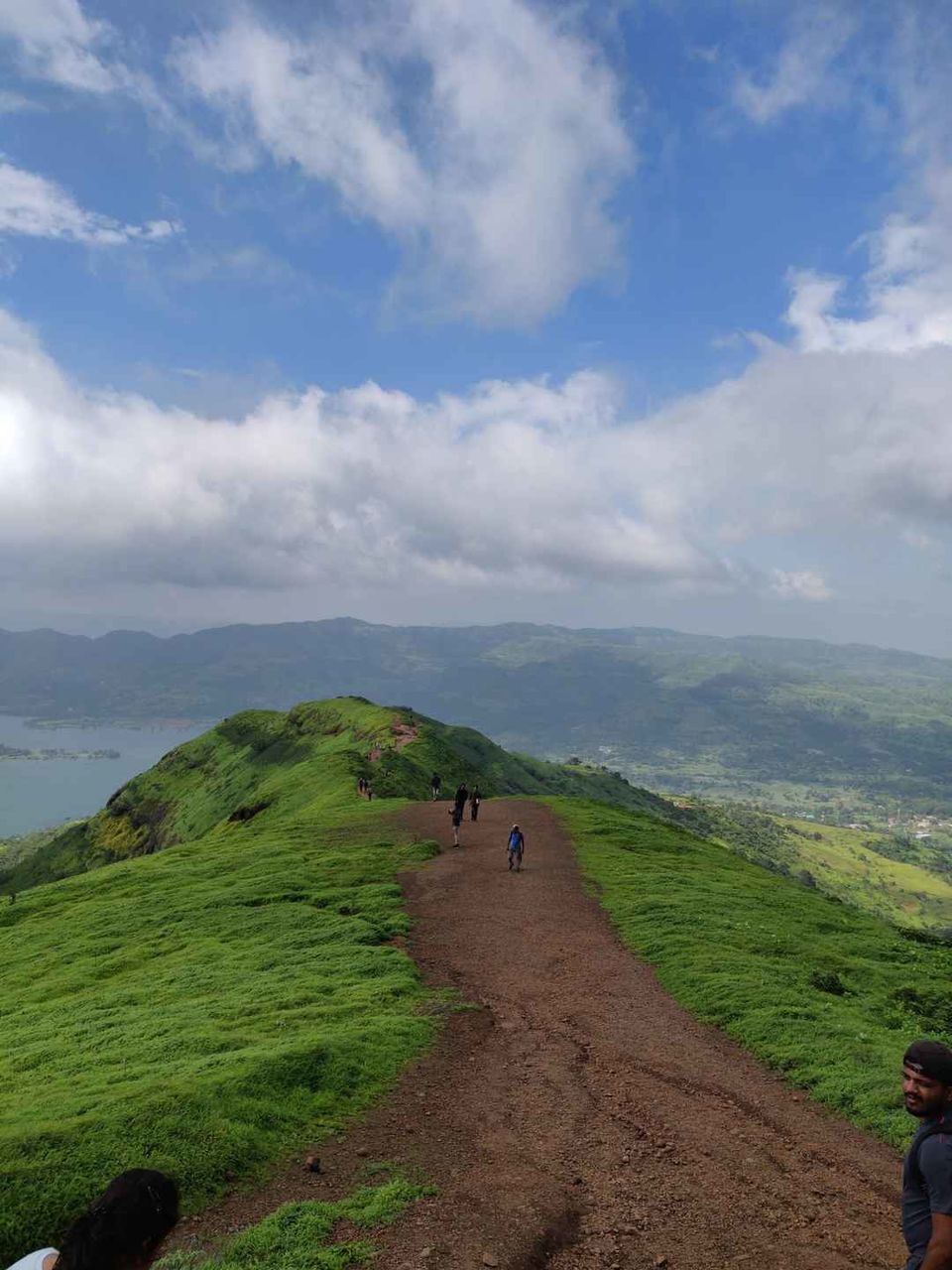 We reached Velhe base village of torna at 6pm and from there 1 km walk to Vihar.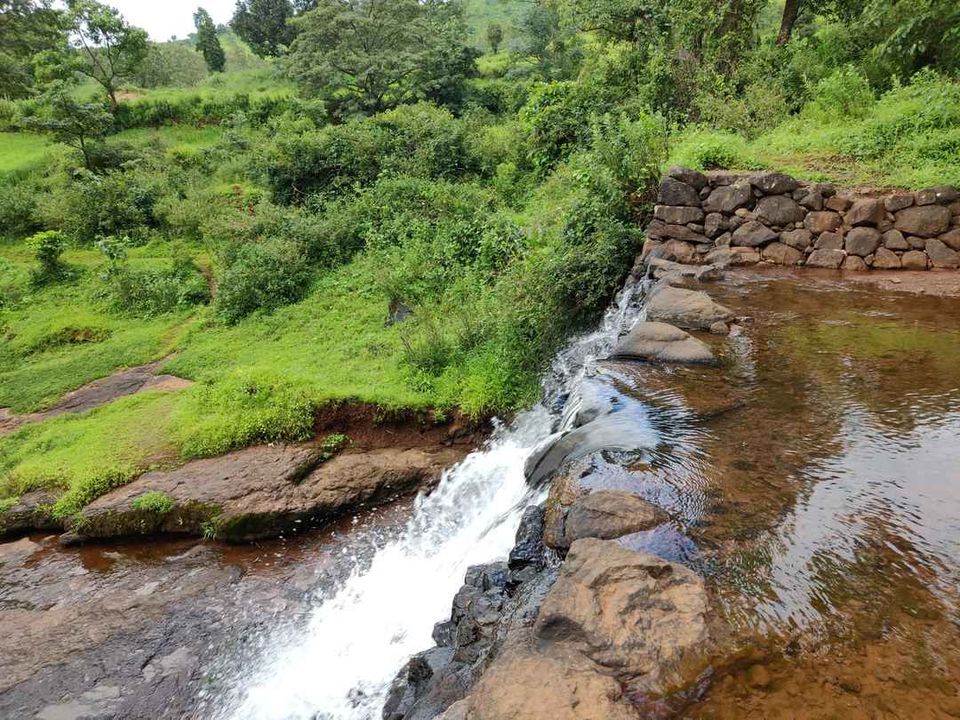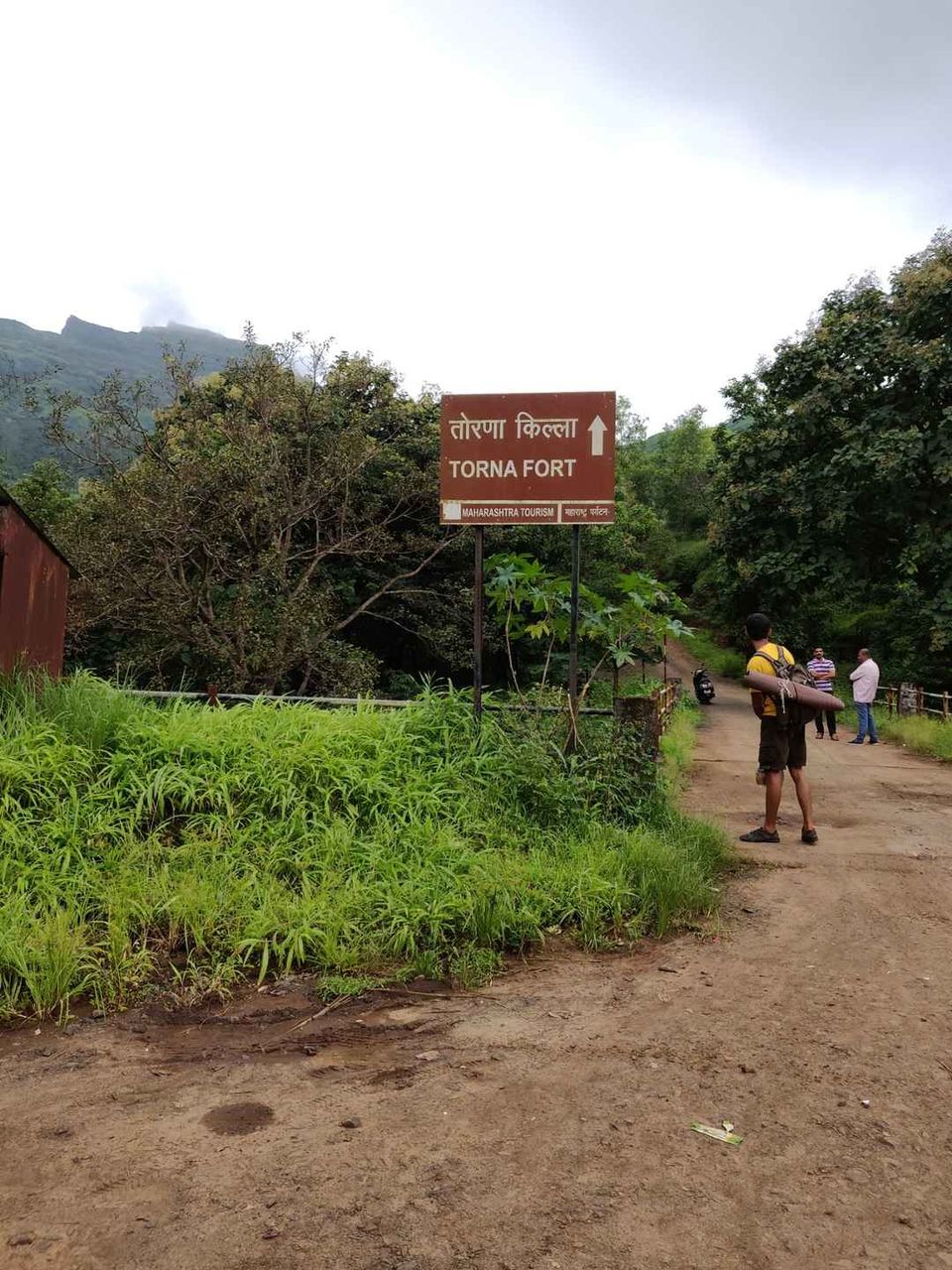 After waiting for an hour we got share jeep to Pune and from Pune station boarded train back to Mumbai.
The amazing adventure had come to an end and left us with memories that can be cherished for lifetime:-)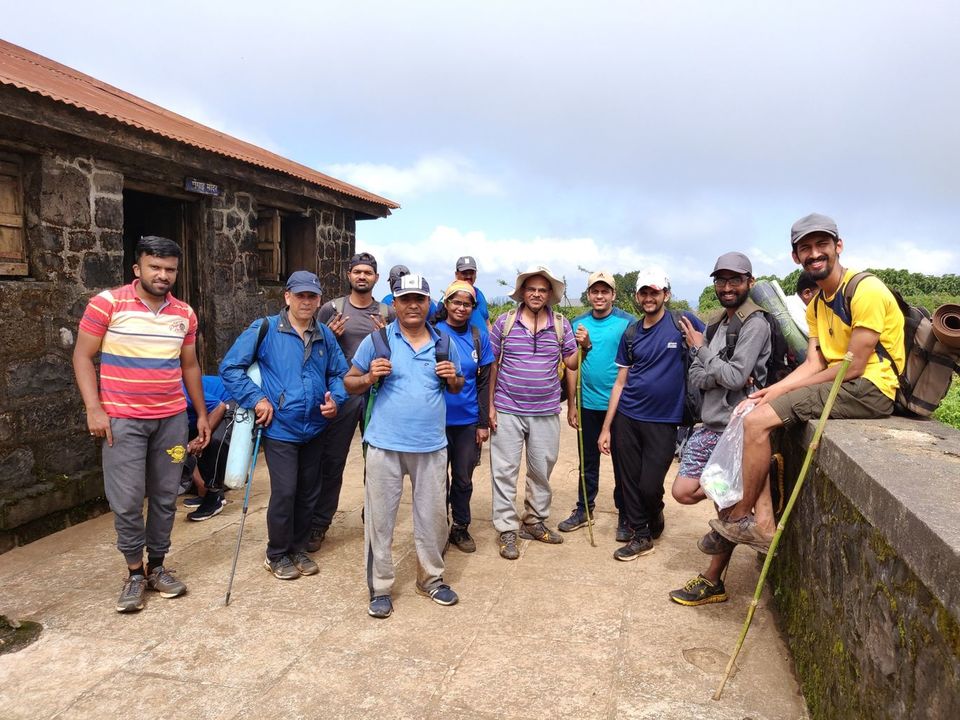 Incase you are planning for this trek. Pls find below info in short
Start and end point: Swargate ST bus depot.
Start time: Friday 20th Sept 6.30am
End time : Sunday 22nd Sept 7pm
Route: Pune -(ST) - Gunjavane - (chor Darwaja) - Rajgad -(Sanjivani machi and Alu darwaja)- ( Budhala MAchi) - Torna - (Zunjar machi ) - Velhe - (Any transport) - Pune.
Accommodation: .Temple on Rajgad (Padmavati temple) and Torna (Menghai Devi temple) available for approx 20 people or you can carry your own tent .
Money spent: Rs 500 per head (includes everything)
Food: Food is available at rajagd fort and torna fort by local villagers.
Difficulty level: Tough and Tiring
Best season: Aug- Sept
Things to be taken :- Good Rucksack ,3 liter water, Sleeping bag, extra clothing, Snacks , torch, Medicines and most imp good trekking shoes .
Do check my insta frantic_feets for more info and face books page frantic feets.