I came to know about Dandeli after watching several scenic pictures on Instagram. This place is famous for jungle safari as well where you can spot Black Panther if you are lucky enough. I decided to travel to Dandeli on one of the weekend.
Boarded 17318- LTT HUBBALLI EXP by 7.08 pm at Thane. I was travelling directly from office and exhausted so once I boarded the train had little bit snacks as my dinner and directly went off.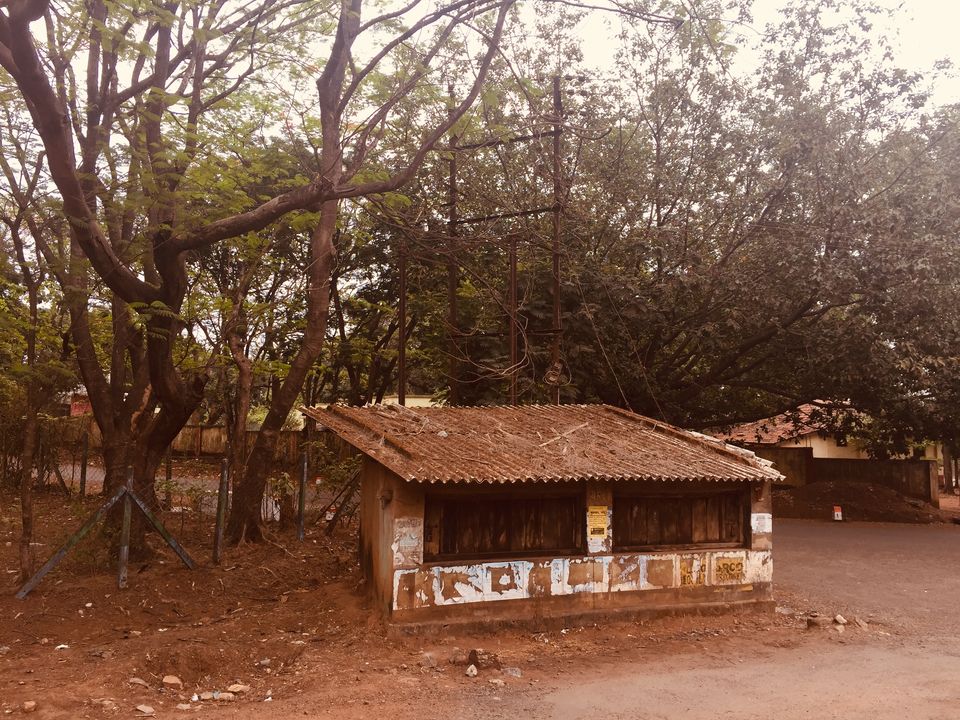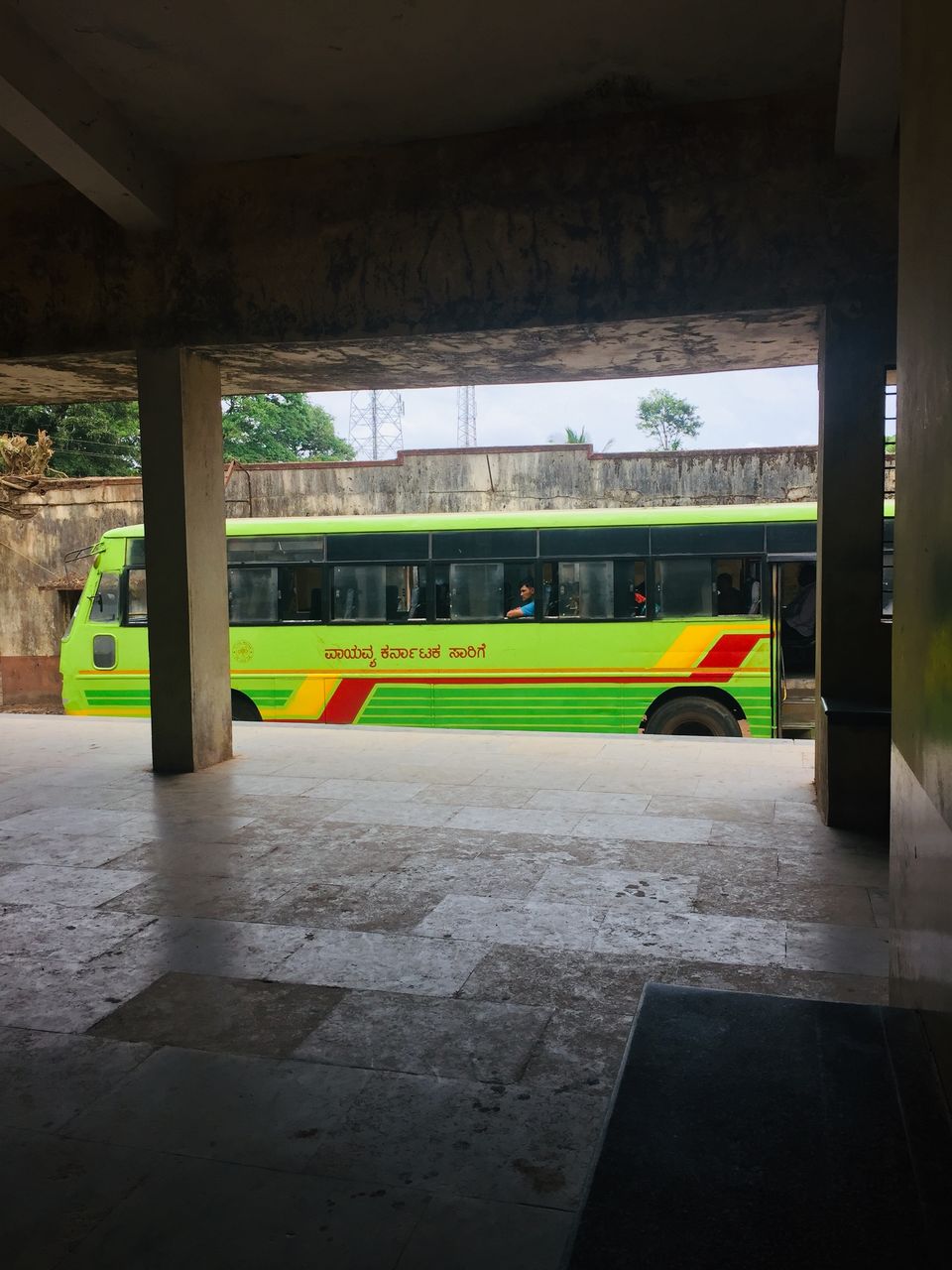 Reached Londa station by 9 am. Londha to Dandeli is around 40km and only transport available is buses operated by KSRTC. To my bad I missed the bus and for the next bus I had to wait 1 and half hour. The frequency is very low so plan accordingly. It took around 1 hour 15 minutes to reach Dandeli.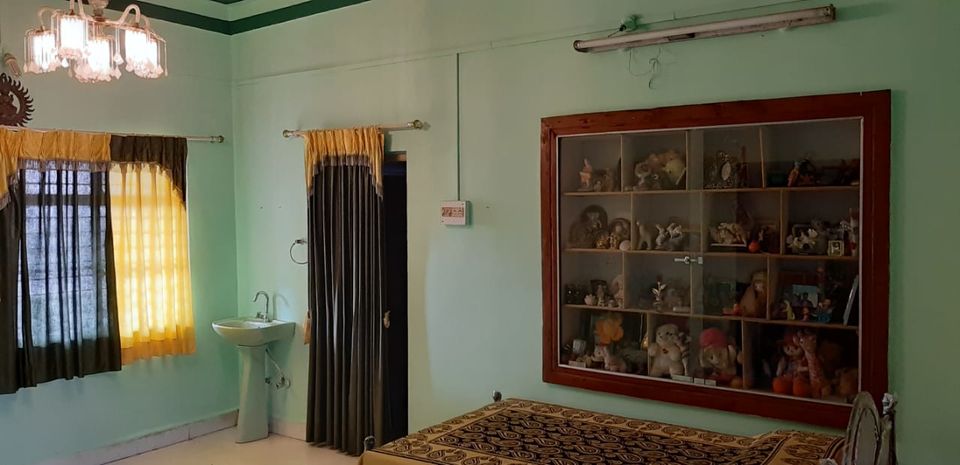 I have opted home stay here which was 1 km from the stand and my host came to ST stand to pick me up. I reached the place and it was around 1pm, I have already wasted lots of time in waiting the bus. Got freshen up fast and started with my day tour.
Ganeshgudi is the place which is very famous for water activities which was 20km from my homestay. Once I reached the location I was mesmerized after seeing scenic and serene place. I did kayaking, river rafting and Jacuzzi bath (which is very famous and was very much crazy).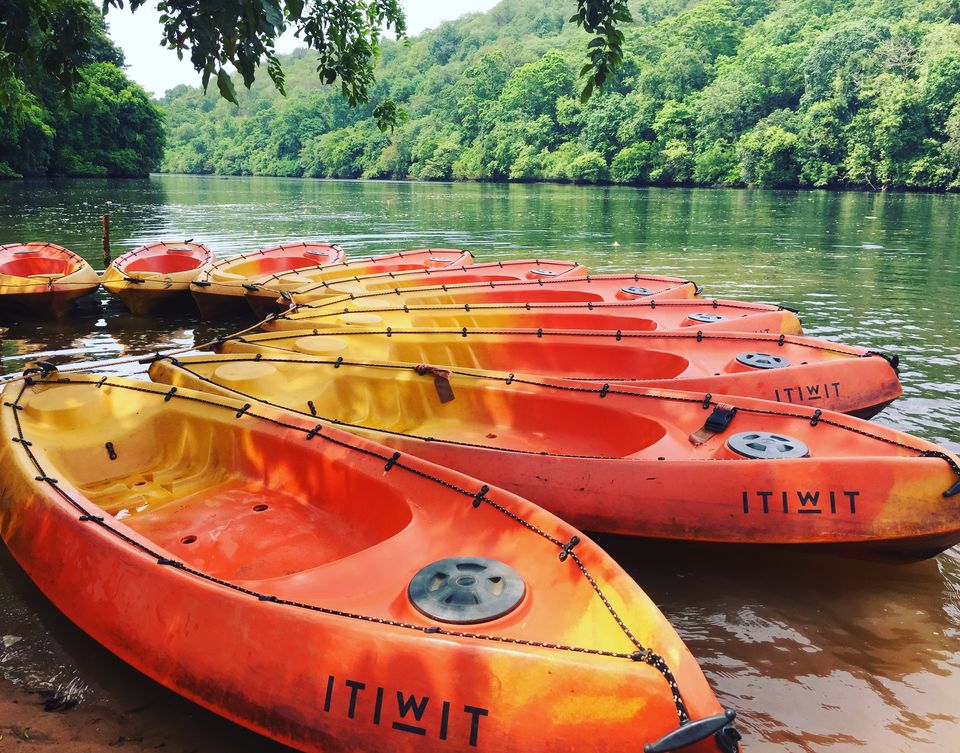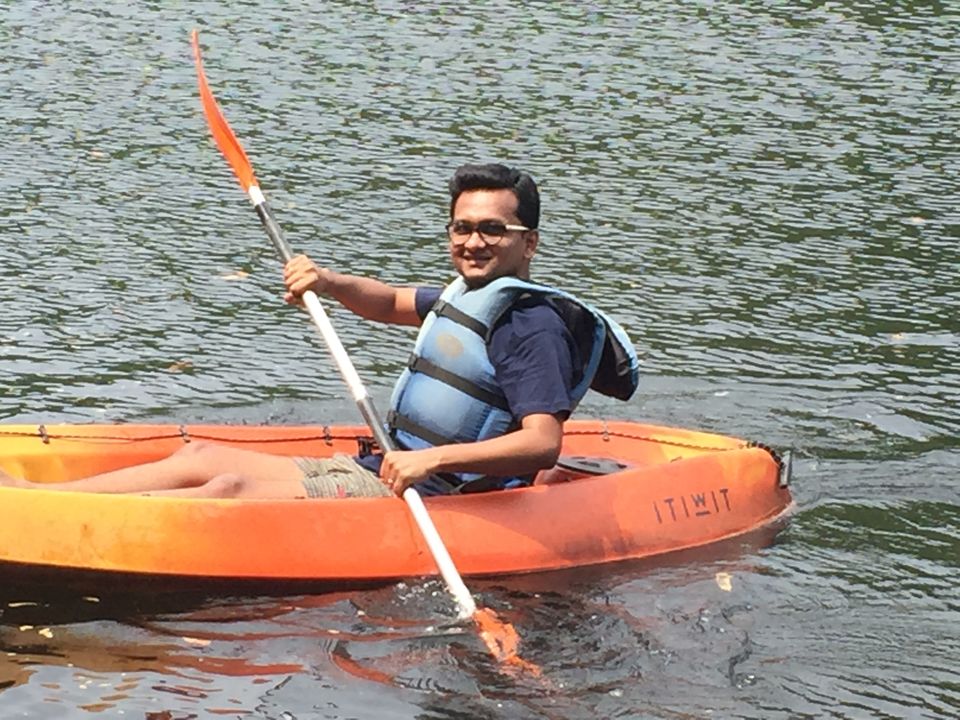 Kayaking I did for the very first time and believe me it's very much easy if you follow the instructions and directions. Earlier I was hesitating but once I tackle the trick (you have to balance the weight, that's all) I actually started enjoying it.
I did river rafting earlier so I was not much excited for it until I experienced circular motion huge rapid, it was total fun actually. The stretch is not that long which is hardly 1.5 to 2km but definitely you can give it a try.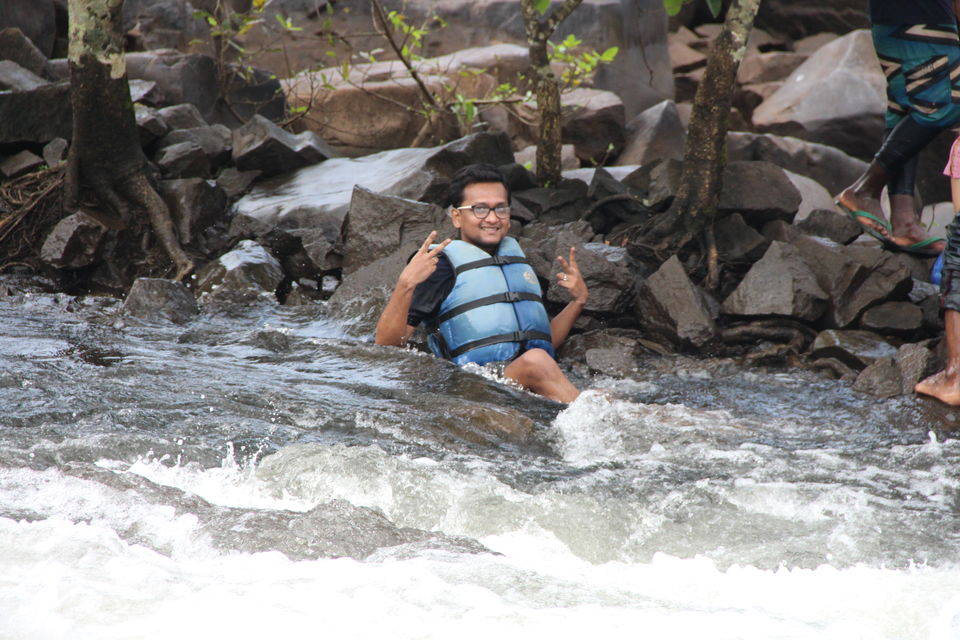 Taking bath in natural Jacuzzi is one of the must to do things when you are in Dandeli. The flow of water was really harsh and one could feel that hard hit by water, then too it was amazing experience.
There are other activities as well like zorbing, river crossing zip line and coracle rides.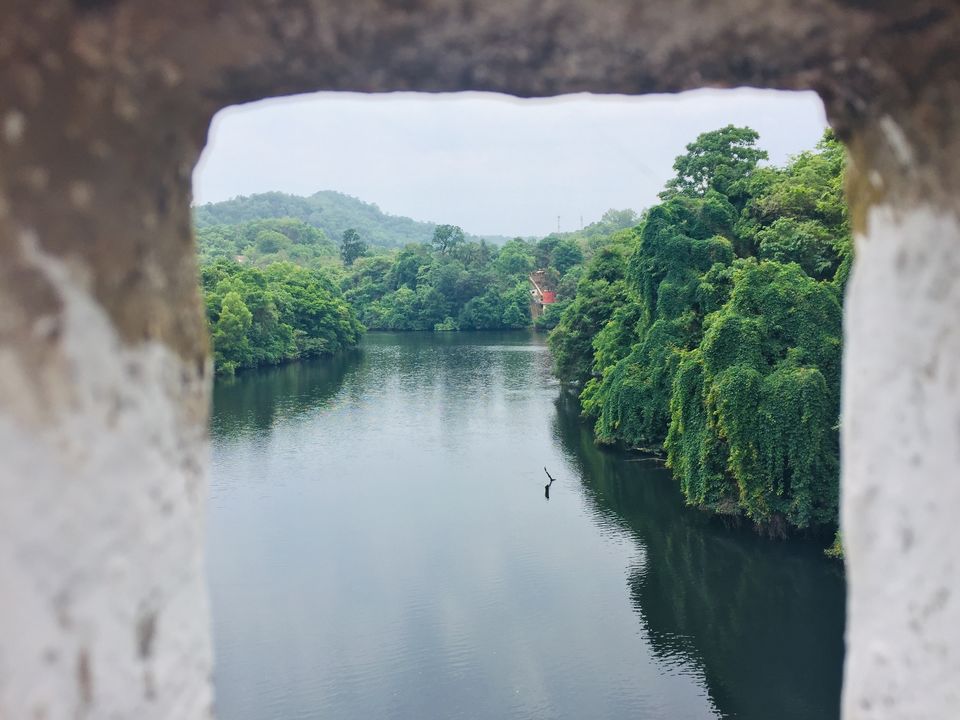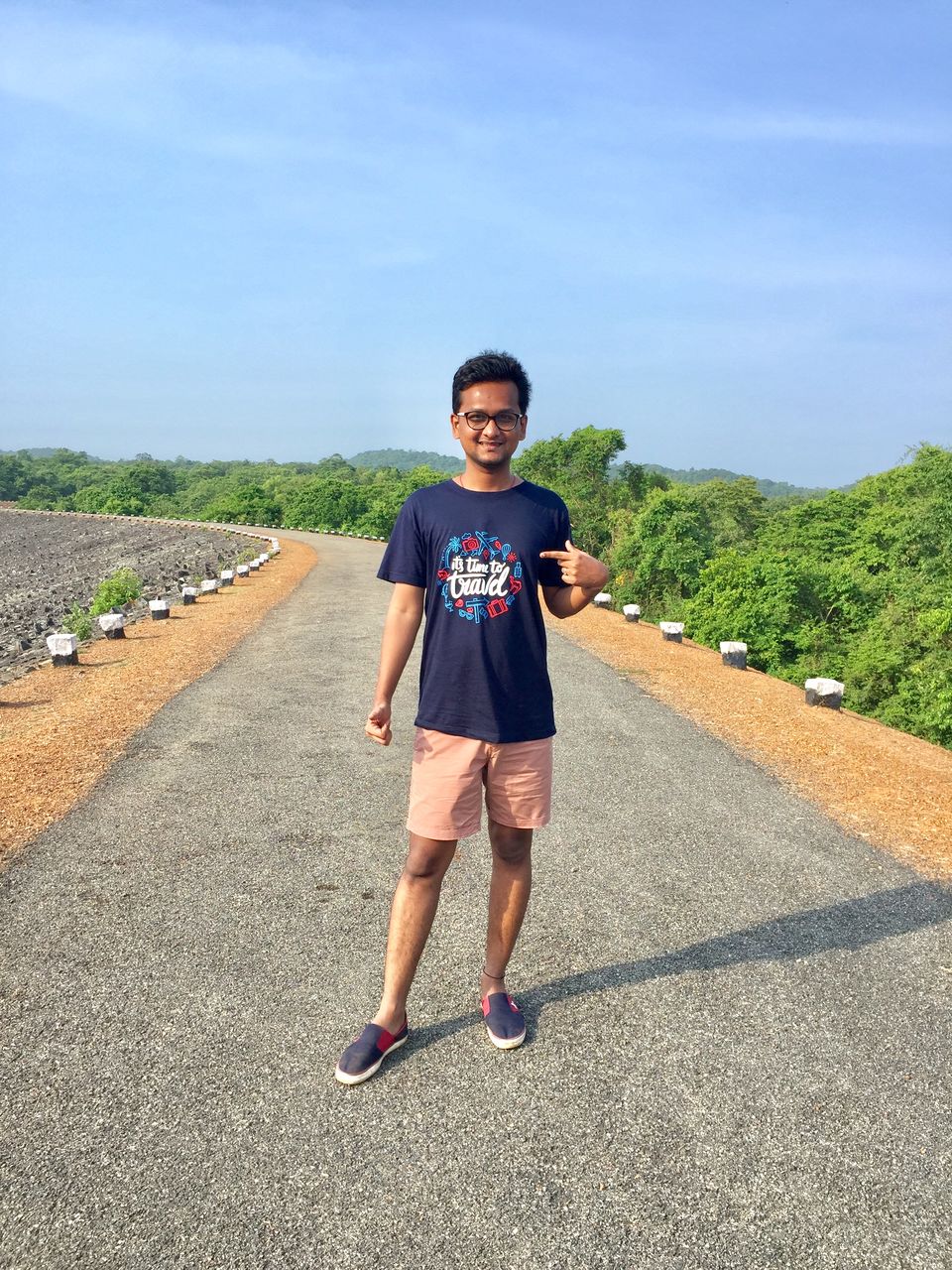 After enjoying water sports and having lunch we moved to Supa dam site, even though it's a summer like hell but the dam site was so wet, luster green and scenic.
After completing day tour came to homestay had tea and snacks, took power nap for a while.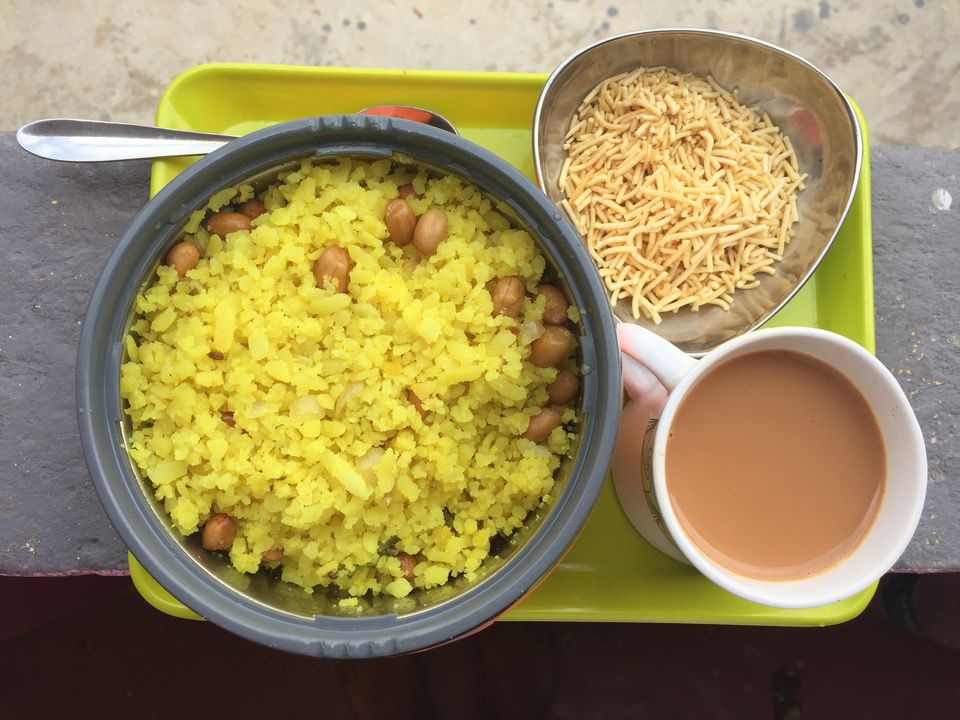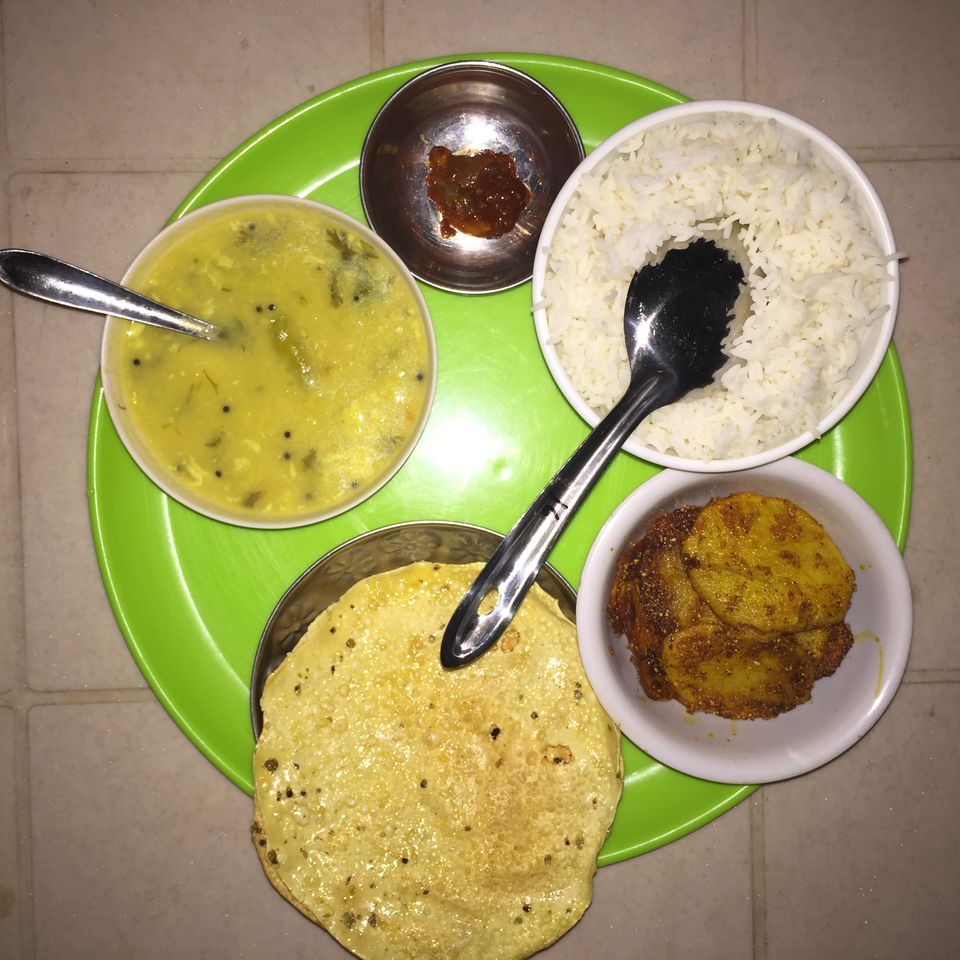 Around 8.30 I had dinner which was very delicious food. Went to bed early as next day I planned for jungle safari and for that I had to start earliest.
Woke up by 4 and got ready within an hour. Dandeli is well known for its jungle safari and spotting black panthers. Spotting wild animals in a jungle safari is all about the luck factor then too I was so excited for the same. From my homestay kali tiger reserve was around 20km and I hired a pre-paid cab. They have safaris in two time slots, one in the morning 6 to 8 and other is evening 4 to 6. Try to reach as earlier as possible as they have limited slots for per safari. It was open gyspy safari which cost me 450rs.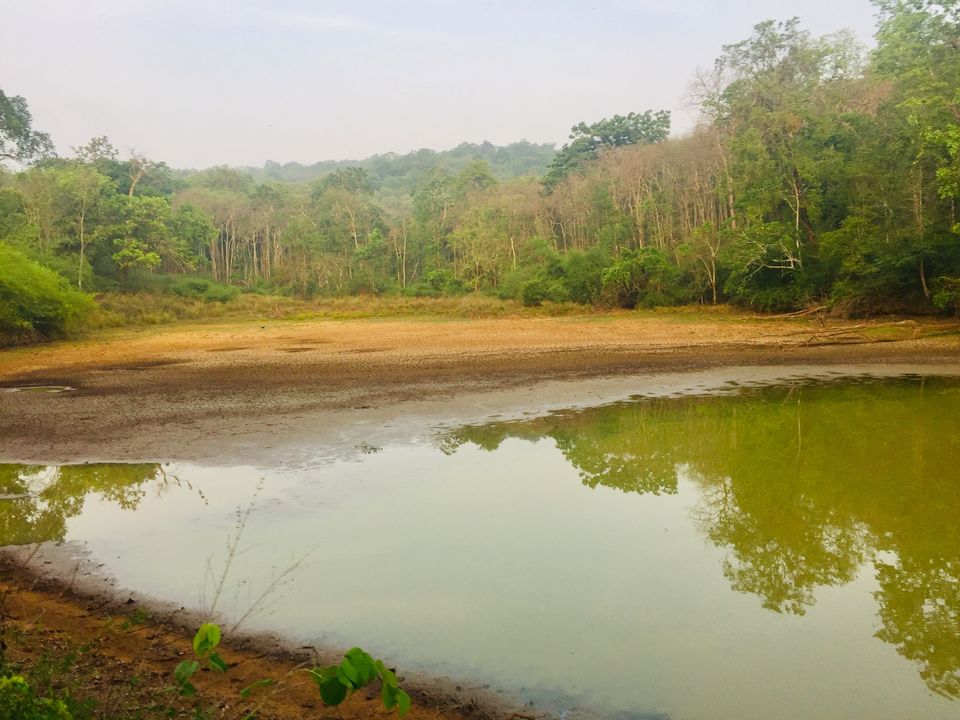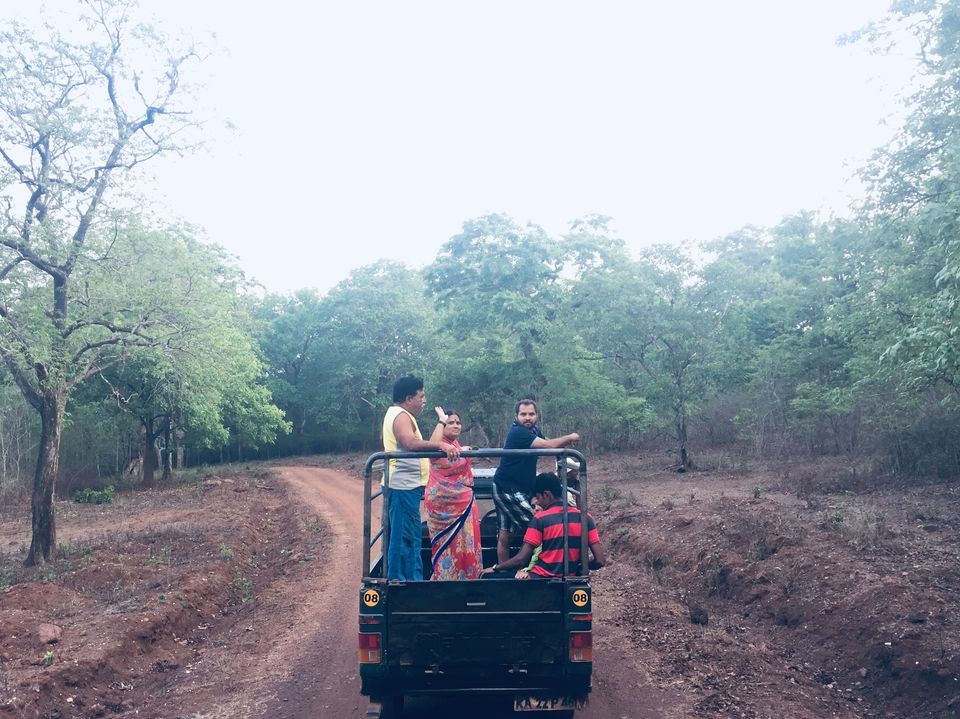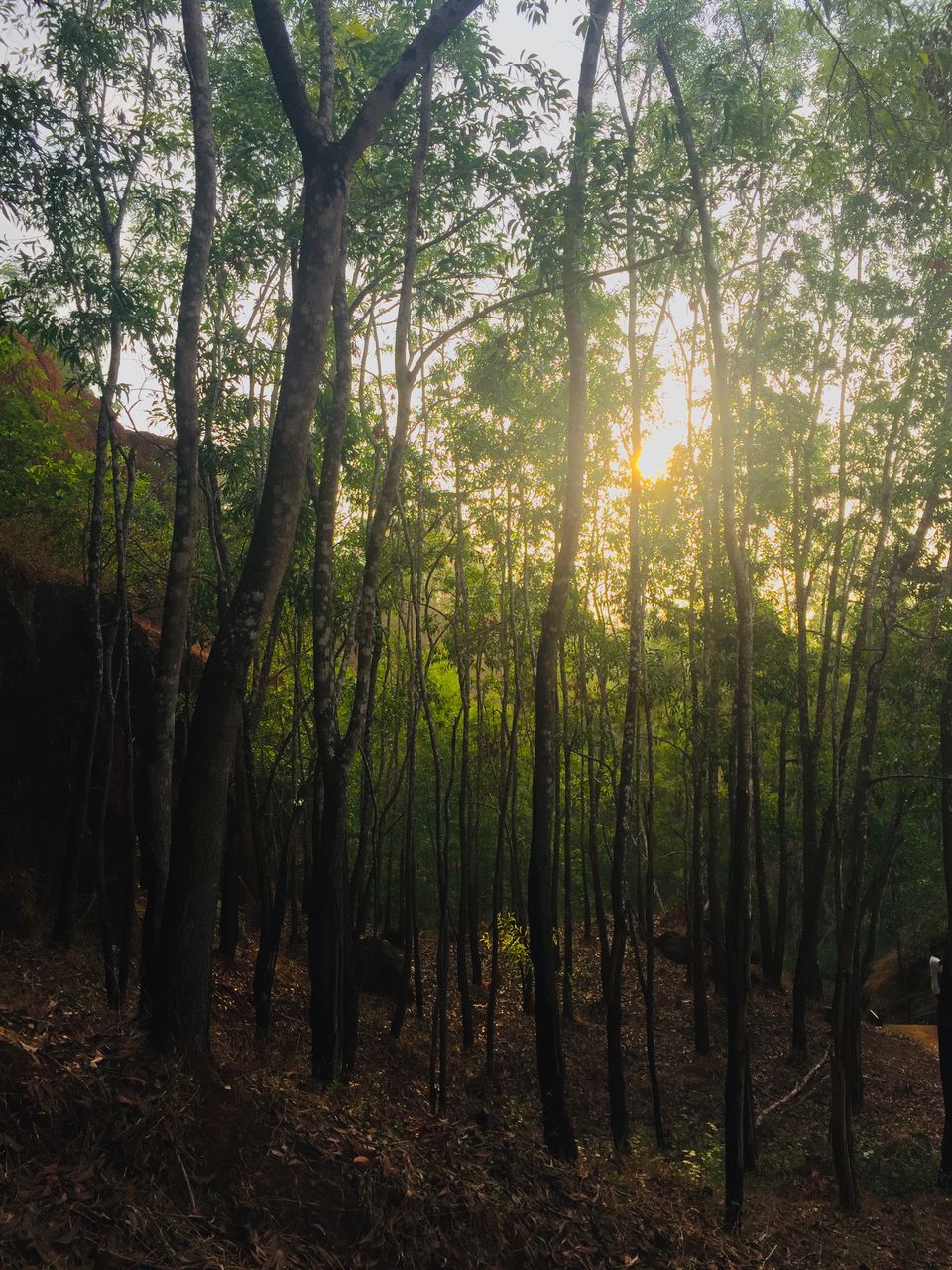 The safari was sheer disappointment; we spotted only deer, peacocks and wild monkeys. We spotted footprints of tigers near water bodies but unable to spot any wild animal. But I dint lose the hope and throughout the times on my back journey I was trying to see if I could spot the Black Panther.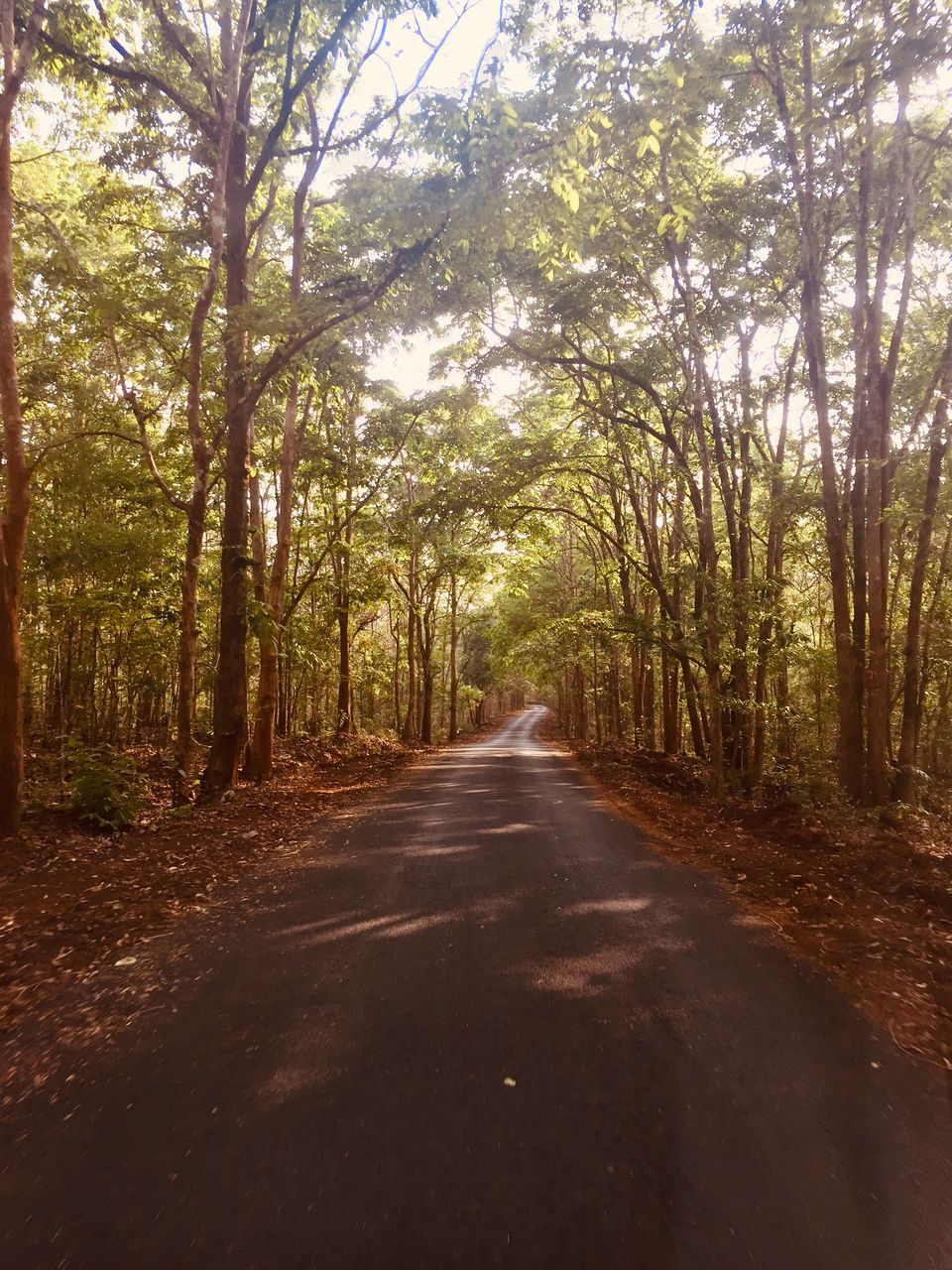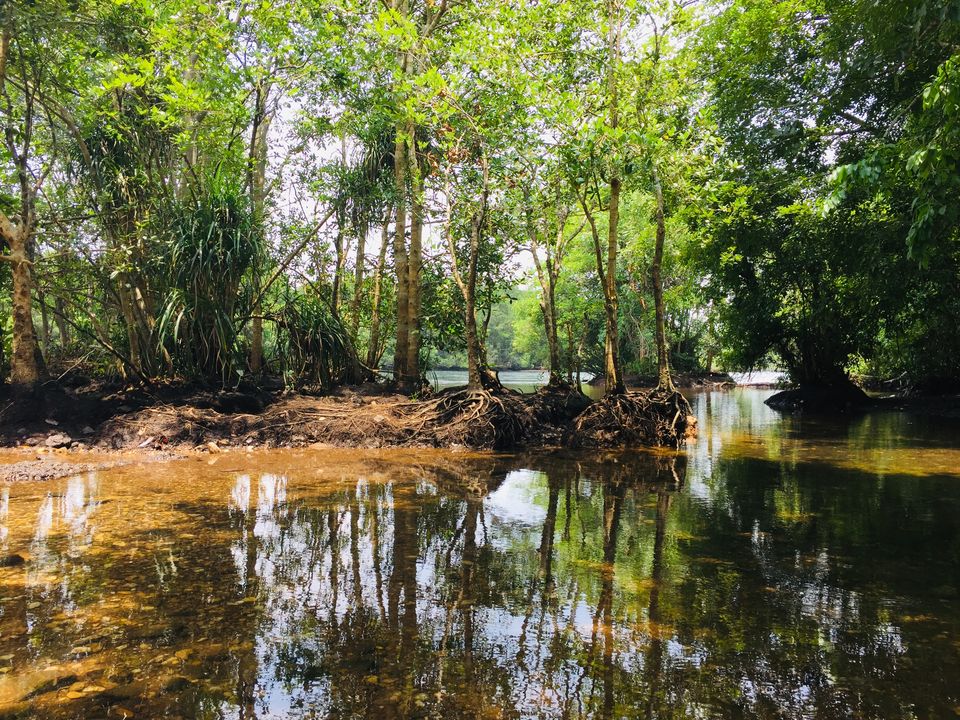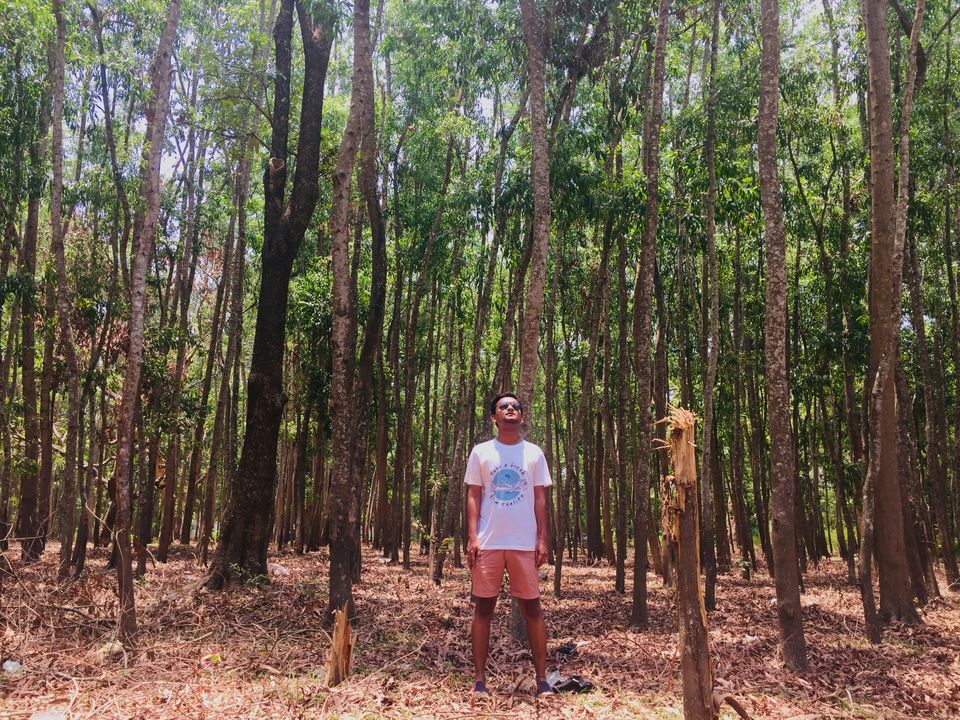 After safari came back to homestay had breakfast and moved to moulangi backwaters which was very nearby from my stay. It's an amazing gateway place, very serene and beautiful. Once I reached the place I fall in love with this place. This could be the perfect place to visit during monsoons as it will be even more greener.
The next and last spot was Crocodile Park, it is said that there are more than 500+ crocodiles in the premises but I could spot only four or five. Plus it was smelling really yuck and not properly maintained. If you have ample time then only visit this place else nothing great to see.
One can also visit Disney Park and syntheri rock which are nearby.
Boarded 11036- SHARAVATI EXP at Londa by 6 pm and the train was delayed by an hour which reached Kalyan by 6.45.
Ultimately my weekend trip to Dandeli was amazing and full of enjoyment.
Total expenses,
Mumbai to Londa: 345.
Lonha to Dandeli: 50.
Homestay: 500 Rs per day.
One day package: 1500 Rs which included morning bf, Lunch, evening snacks and dinner.
Jungle safari: 450 Rs per person+ 500 Rs for vehicle from homestay to sanctuary and back.
Morning bf and lunch on day 2: 200 Rs.
Dandeli to Londa: 50.
Londa to Mumbai: 335.