Riding a motor bike has always been a waterloo for the short height. Being, vertically challenged I always thought of forgoing the very idea of purchasing a bike and instead always preferred a scooty. So, when my work brought me here to Pune, I rented an Activa for a month, at the end of the month I saw an Avenger with the dealer. Eventually my curiosity gave in and I rented it for a month. After that there was no looking back. Within 10 days, of learning how to ride, I bought myself a brand new Avenger 220 Cruise. Its been almost 5 months since I bought my bike and I was yearning to go biking. I have heard a lot about the scenic beauty of the Shayadris and Western Ghats as a whole but to my disdain the summer months it was like a barren land.
Come June and the first few days of pre-monsoon showers, I decided it is time to finally plan a trip to enjoy our much awaited ride. After a lot of research our plan homed on to Mulshi lake.
Day 1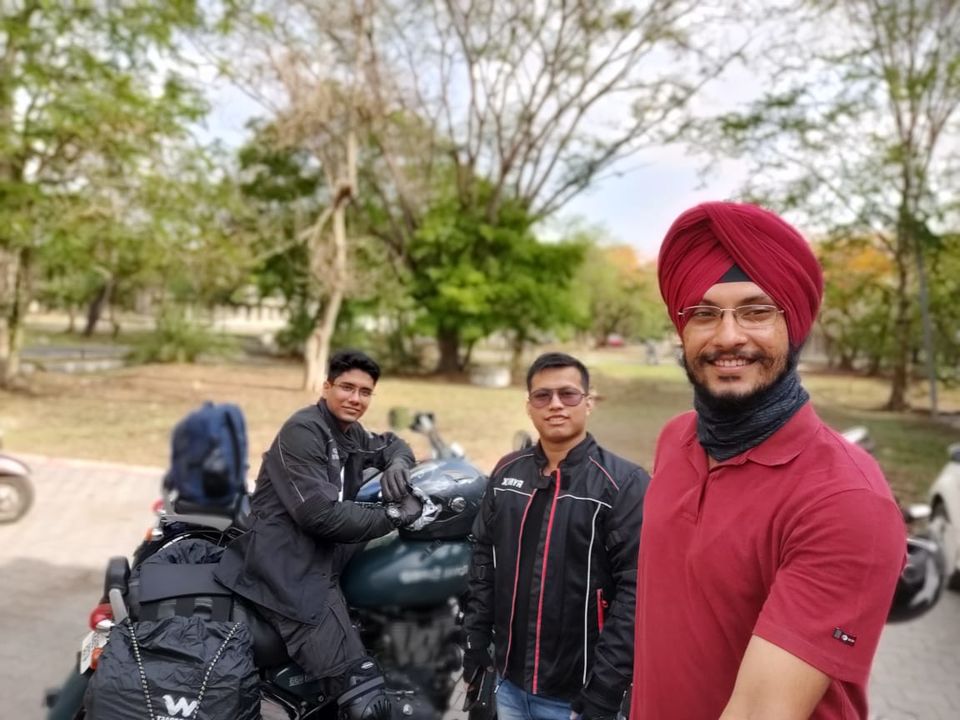 We started our trip from Pune at 1630 hrs on 15 June. and within the first few kms we were greeted by Lord Indra with his incessant rains. We passed by a small town called Paud from where we bought few drinks for the night. By 7 pm in the evening halted for tea and snacks at a cafe.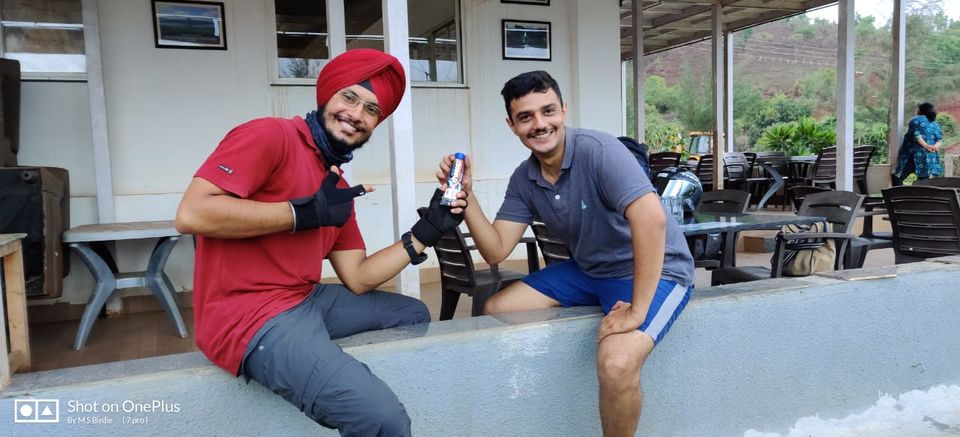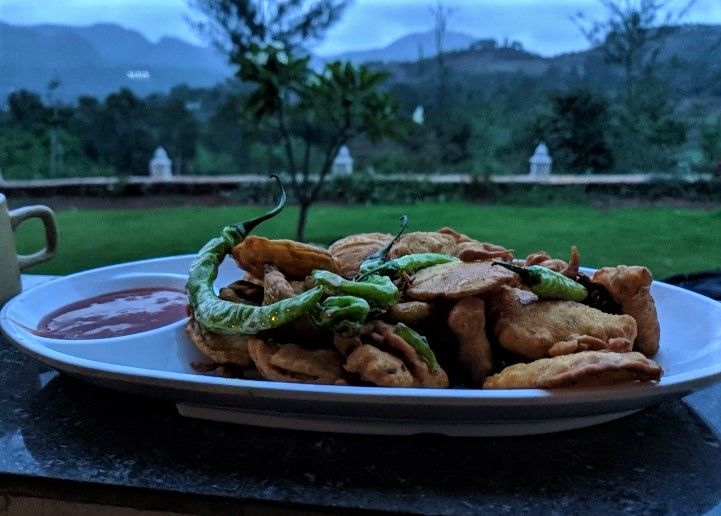 By the time we left the cafe it was already dark. So, we had to drop our plans for spending the night in tents along the lake. Instead we drove ahead and checked in at the nearest accommodation available - Hotel Paradise. After a lot of discussion and bargaining we reached an agreement with the hotel owner to provide some firewood for the campfire near the Lake(the lake was 15 minutes downhill).
Day 2
I has thought of capturing the morning sunrise at the Lake, but the hangover from the previous night convinced me to sleep a little longer. My heart lost to my sleepy head and eventually I lost my morning slot for capturing the captivating views of the Lake. I reached the lake by 8 am and was lucky enough for some shots.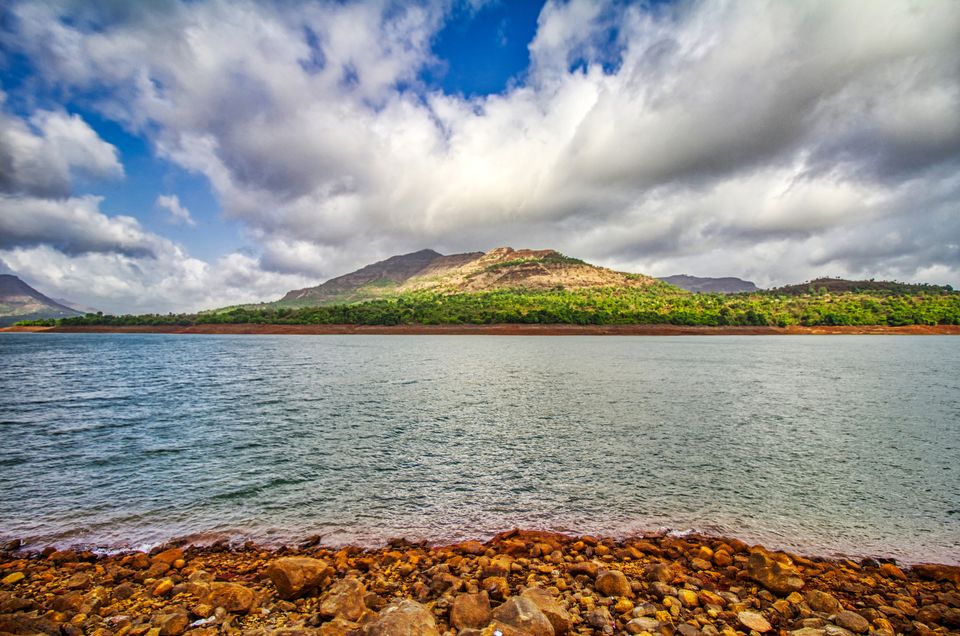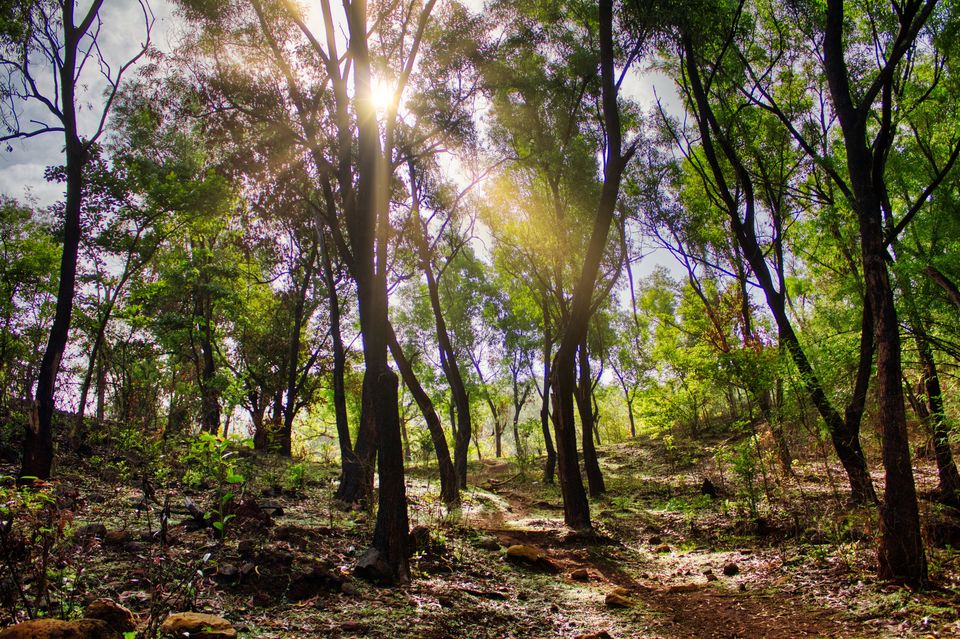 We started off for Lonavla by 9:30 am. We had two options-either take the road back to Pune and then head for Lonavla or take a broken road from Mulshi to Lonavla. We decided to take the shorter route. We traveled for hours on the dilapidated road. Ocassional cheers from school children and smiling faces of villagers would fill us with pride and made us wonder how less their interaction with the people living in the city.
By 12:30 pm we had to turn our backs to the road which skirts Amby Valley. It was in such a pathetic condition that we were unable to ride our bikes. The incessant rains in the morning only made it worse. We then decided to drive through Amby Valley city.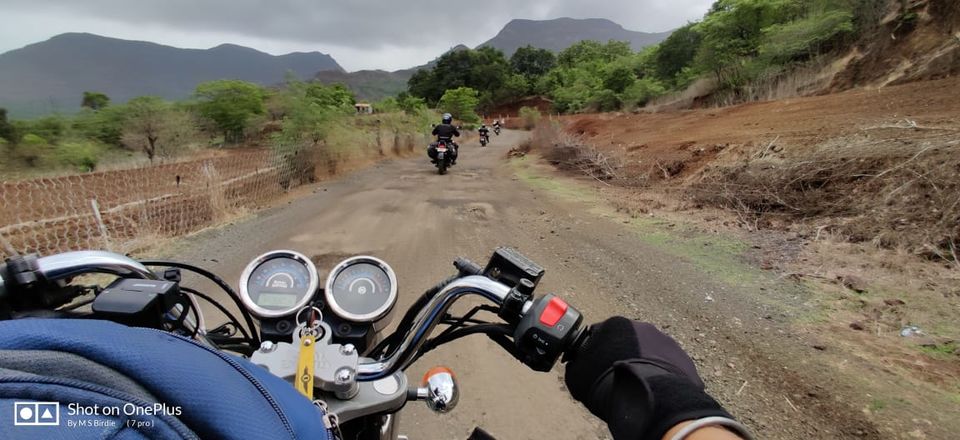 The Gatekeeper of the exit gate of the city was reluctant to let us in citing various flimsy excuses. After taking permission from his superiors we were let in. Amby Valley is a majestic township located near Lonavla. It has its own shopping areas, villas, restaurants and even its own air strip. However entry to the campus is restricted and only visitors with a valid hotel booking are let in.
On the way we halted at Lion's Point for some photographs.
By now our pangs of hunger had magnified exponentially as we did not have anything for breakfast. We drove down from Lion's Point and stopped at a Plaza for Lunch.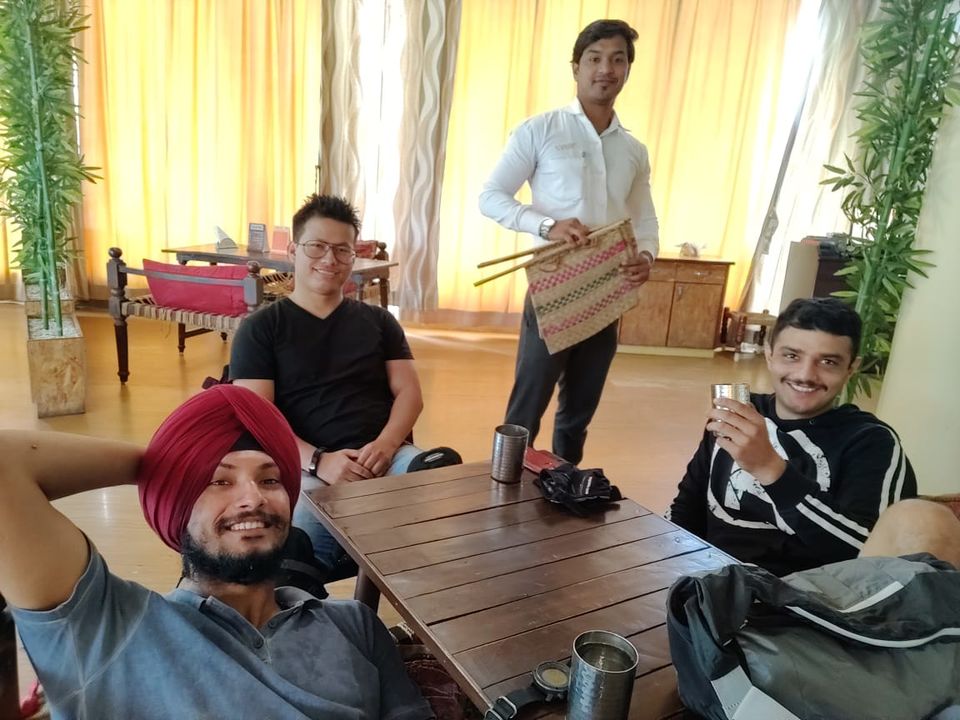 We spent some time at the restaurant and reached Pune by 16:30 pm