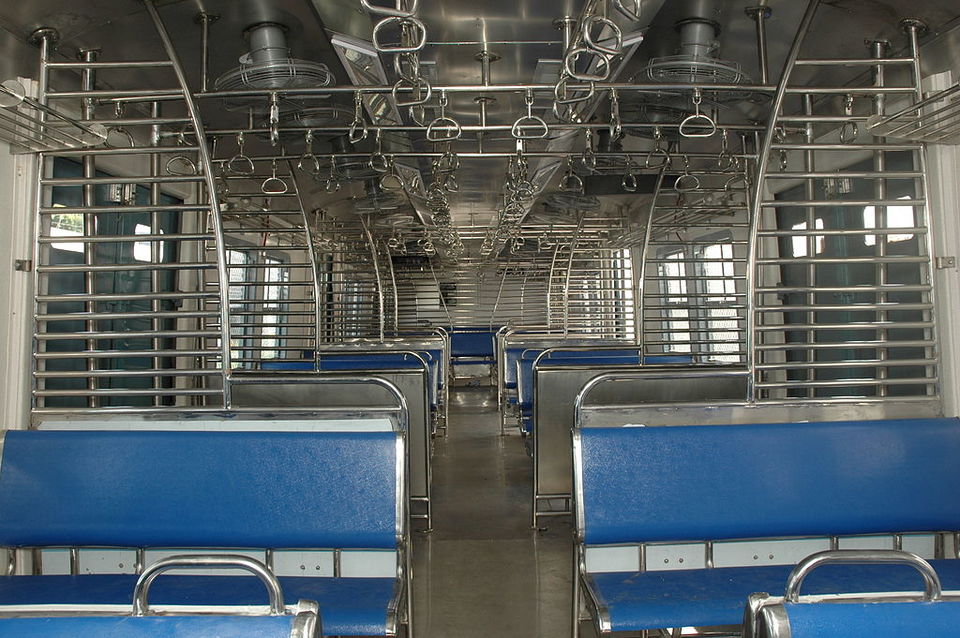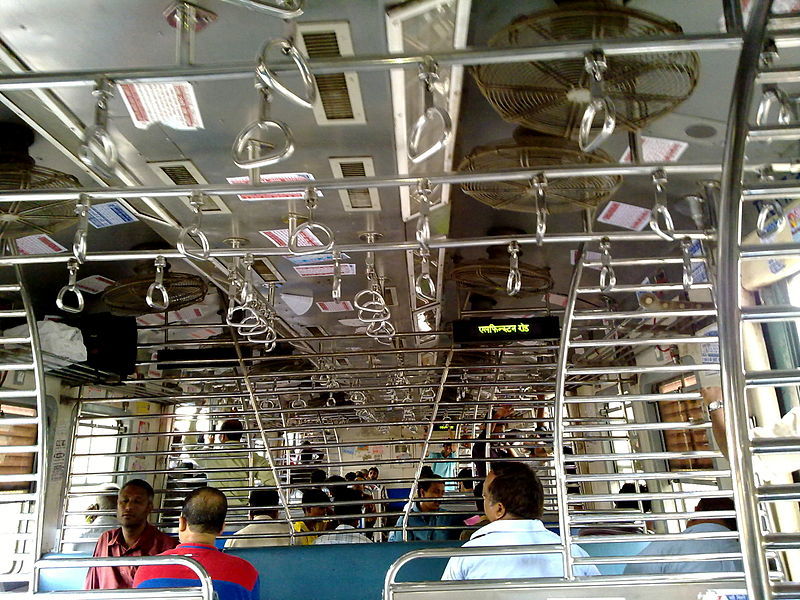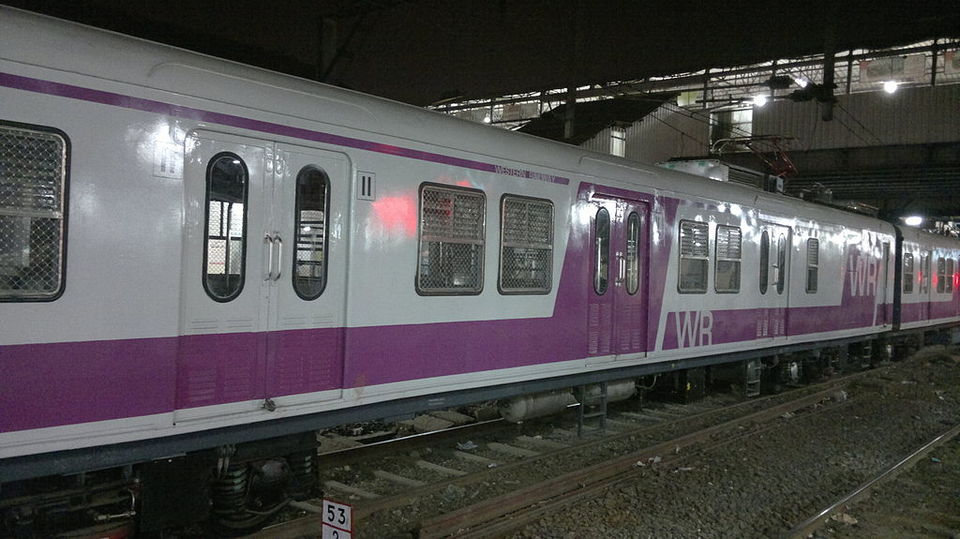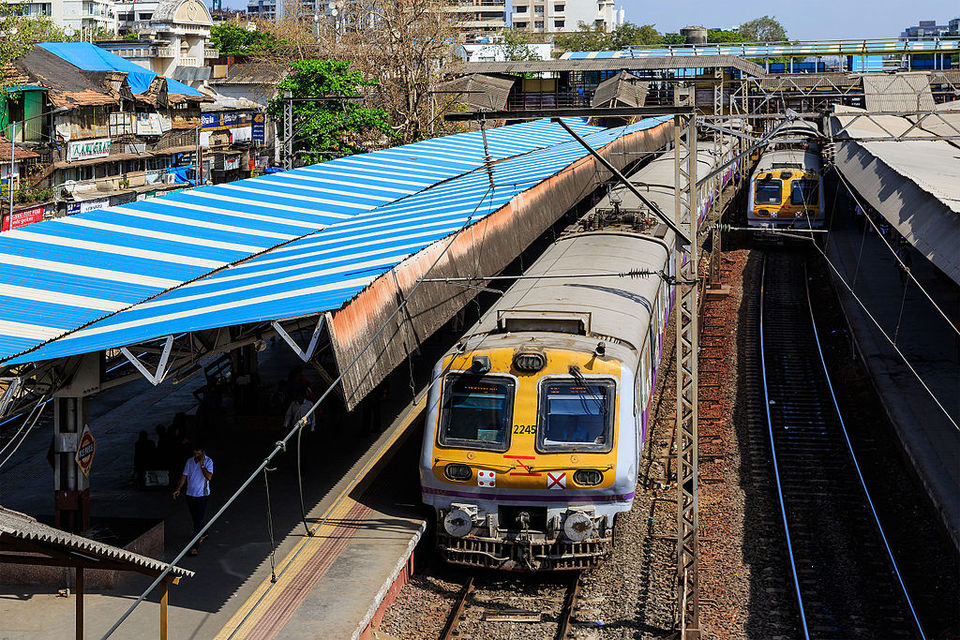 My first visit to Bombay was in 2006, just after I had finished my exams and my father decided to take me for a 2 week long holiday to Maharashtra and M.P, Pune and Indore (to be precise) to meet my cousins. From Pune, we went to Bombay for 2 days, upon my insistence, as I was fascinated by all the stories I had heard while growing up about Mumbai, its fast paced life and its lifeline - the local train, popularly known as the local.
But when we did go to Bombay, we hardly ventured out of my cousin's place at Malabar Hills, overlooking the sea. As an adolescent, I would sit by the window, keep staring at the vast horizon of water in front of me, lost in my thoughts (mainly about how lucky people are to be living in Mumbai, with such a spectacular view of the sea).
Little was I aware that the real Bombay exists beyond the imperial lanes of South Bombay or SoBo, as they prefer to call it.
So, in 2015 December, I took my first solo trip to Bombay, to unleash my restless soul and the experience of which I have already shared with you all :)
However, the one thing I was apprehensive about on my solo trip to Bombay was commuting in the local. I just wasn't comfortable with the idea of travelling like a local (the snob in me held me back) and my main worry stemmed from all the stories I had heard about pick-pocketing, eve-teasing, and thanks to Tv serials like Savdhaan India and Crime Patrol; a few local crimes. And I chose to burn money travelling in taxis.
But somehow, there was this quest in me to explore Bombay which remained unfulfilled and last week, I again chose Bombay for my 2nd solo trip. This time with the determination of travelling like a local :) :) yes, the traveller in me squashed the snob in me :) :)
After getting down at Mumbai Central at 6.30am, I decided to take the local till Borivalli. While searching for sign boards about the next local, I decided to google the history of Mumbai local and was amazed to know that the first local started in 1853 and since then has grown to be the oldest and the busiest railway system in Asia.
The Mumbai suburban railway or the 'local' is broadly categorised in 2 different ways :
1.The slow local , which stops at every station between 2 major stations.
2.The fast local runs express (skipping stops) until a certain station, and from that station onward runs like a local.
There are 2 classes of travel:
1. The local (second class) and the first class and 4 types of accommodation :
a) general compartment which is mostly frequented by males. It is open to females and children as well.
b) general first class , again open to males, females and children. The coach is designated by red and yellow slant stripes.
c)ladies' compartment, commonly known as ladies' second class. This compartment is reserved solely for females, however male children up to the age of 13 can travel in this compartment. Men are not allowed to travel, and may face a penalty.
d)ladies first class.
The first class is priced approx 10 times higher than the local class, has slightly better seats than the second class. It generally tends to be less crowded. However, during rush hours, it is often equally crowded. So, where you pay just Rs.10 for commuting from one station to the other in the second class and Rs.20 for a return ticket, you pay about Rs.100 for a one way first class ticket. Tickets can be bought for single journey (one way) or a return journey. A return ticket is valid till the next day when purchased on weekdays and till Monday if purchased on a Friday.
The ticket counters usually have long queues, even at 7am in the morning !!!!! So, if you plan to have a longer stay in Bombay, you can even download the mobile app which is m-indicator - Mumbai. To use it, just sign up with your mobile number and add money to your Rwallet, have the e-ticket on your mobile screen and you are good to go :)
There are Automatic Ticket Vending Machines as well, installed at various spots on a station where a ticket can be printed if you have your Smart Card for tickets topped up or recharged. But the stations that I got down at, which are Mumbai Central, Churchgate and Borivalli, these machines were out of order.
The lifeline of Mumbai starts at 4am and runs up till 1am, some trains reaching the last station at 2am as well. However, it's advisable to avoid travelling in a local between 7am and 11am and 5pm to 10pm, due to the maddening rush. To reach a station, one can either take an auto or a bus or go walking. Catch the designated local till the station nearest to your destination and again take an auto or a bus or walk up to your destination.
So, to all those planning their first or next trip to Mumbai, travel like a localite. There are scores of people who take a tour around a new city, but very few like us, who go to experience and LIVE the place .
Happy Travelling :)
Frequent Searches Leading To This Page:-
local trip in mumbai, weekend getaways from mumbai, weekend trip from mumbai, weekend holiday trip from mumbai, weekend tour cost from mumbai