It was 4:30 am on a Friday and I was all set to ride 800 kms to Ratnagiri with Leo, my Harley Street 750. The plan was to meet a large group of Harley owners from Mumbai chapter. This was going to be my longest stretch in one day with Leo till date. Accompanying me were 4 more Harley owners from Bangalore. We were supposed to meet at 5 am near Parle G toll gate. I hardly had any sleep the night before which should not be a surprise to you as my nights before the rides are mostly sleepless - thats what is the excitement of having a Harley between your legs. Talking about excitement, I started at 4:30 am from my house in Marathahalli after a deep exhalation to meet the adventures which was on the road for us.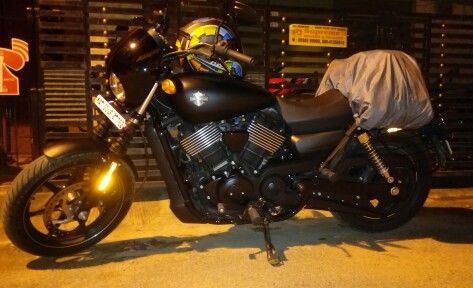 After all the adrenaline rush to start with, I met 2 other riders on the way to Parle G toll and we reached the tollgate around 5:15 am. We were joined by the other 2 in the next few minutes. Few talks around the ride and few cups of early morning teas. I can surely tell you, caffeine is the best way to release your nervousness. We made the plan to reach Kolhapur (~650 kms around 2 PM), which meant we had to cover 100 kms an hour apart from the breaks which we take. So the rules of the roads were set and we rolled. First hassle - My LS2 helmet had a black glass and it was still dark. I had to slow down my speed, which made me clear that the real situations on the roads can never be planned. It was 6:30 am and we had covered only 60 kms. However, the sun was up and we roared at around 120 kmph and covered a fair distance. We stopped for breakfast at Chitradurga and continued further. There was nothing stopping us. After covering around 450 kms we reached Hubbali and I was pretty sure that it has been the best ride of my life. I touched 160 kmph, my life's fastest. I got a feeling that the theories of speed / motion / relative velocity when applied correctly can help you get launched and lost after the threshold. Thankfully, I did not cross my threshold and was still on the ground. Returning back to the journey, I personally was unable to feel my butt and the cramps creeped on me. But the thirst was still on. So what do you do in a situation like this, when you are deserted on the roads and still have 350 kms to cover - Eat a lot of banana - that helps releasing the cramps. Drink water at an average of 60 mins, helps you keep hydrated. You cant do much about your butt, thats where all the load of the ride lies. And if it happens on a Harley, then you are not assured on any other 2-wheeler. What I did was pretty hilarious but it actually worked - wet your ass / innerwear with the water. This stopped the burn which I was feeling on the most important part of my body (at least then). And with that my did the longest stretch of another 140 kms without getting of the bike. We reached Kolhapur around 4 PM, late by 2 hrs. We planned the ride ahead which was another 140 kms in the western ghats so as to reach Ratnagiri around 7 PM. But as I said, there are no plans on the road. We got caught in the city traffic with slim roads in Kolhapur. And if you are a part of a group of 5 Harleys roaring in a small town, you will having lot of people chasing you and all eyes in the city were on us, making it more difficult to get out of the city. Somehow we managed to cross the city but it took us around an hour to accomplish that. The dusk was about to cover the sun and it started to get dark. With my black visor on the helmet, I slowed down way to much and it slowed the others as well. However, I was enjoying the night and the ghats. I have had bike rides in the eastern ghats as well, but this part of the country is special. Dark and clear sky, majestic mountains, the wilderness, the wind, the loneliness on the roads - this could easily have been a horror movie set. But we kept tearing the fears and reached the destination around 9 PM, fours hrs late, but safe and sound. We stayed in Kohinoor beach resorts which was arranged by the Mumbai Harley chapter. And what waited for us was a rocking party. After a tiring ride, chilled beers can be your best friend and I had ample of them. The day was long and I knew that the night is going to be short, very short.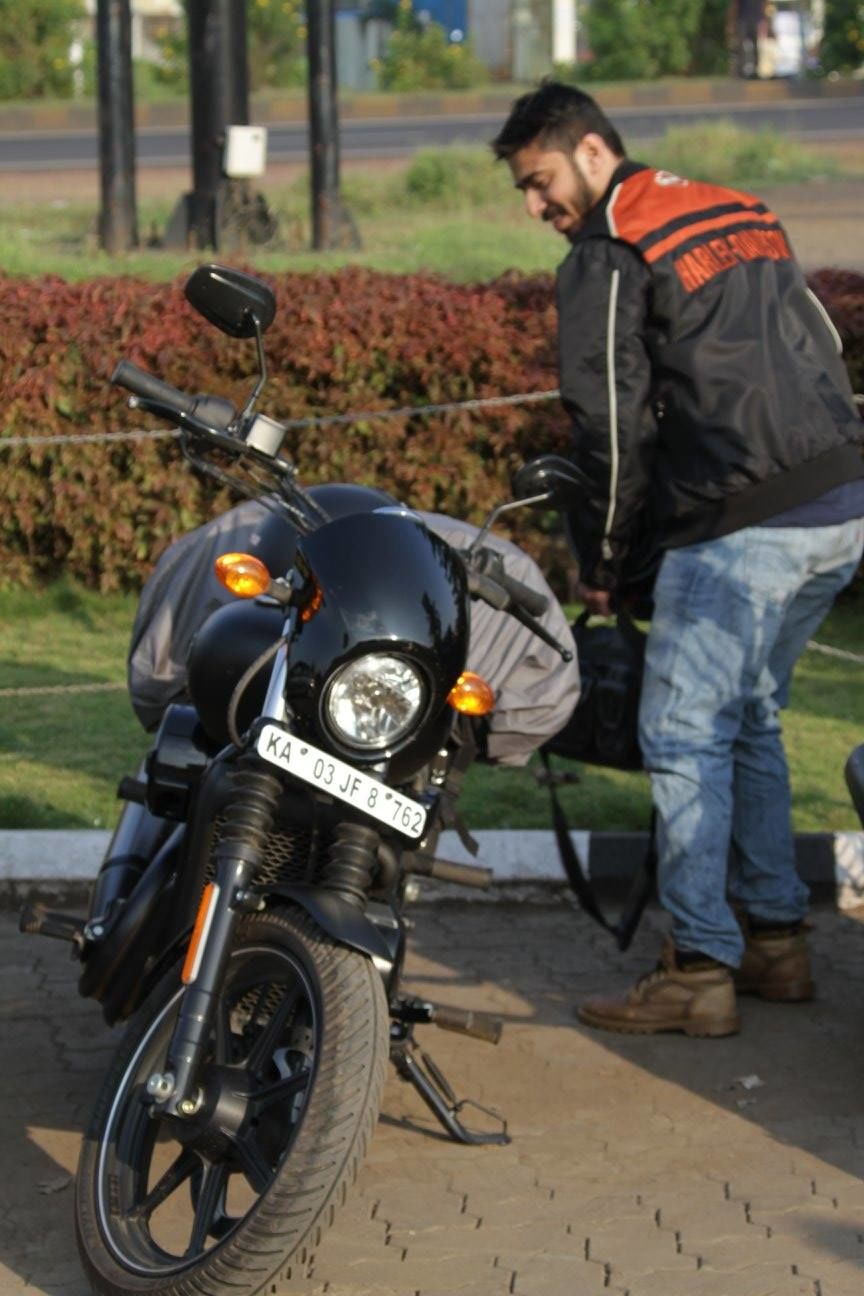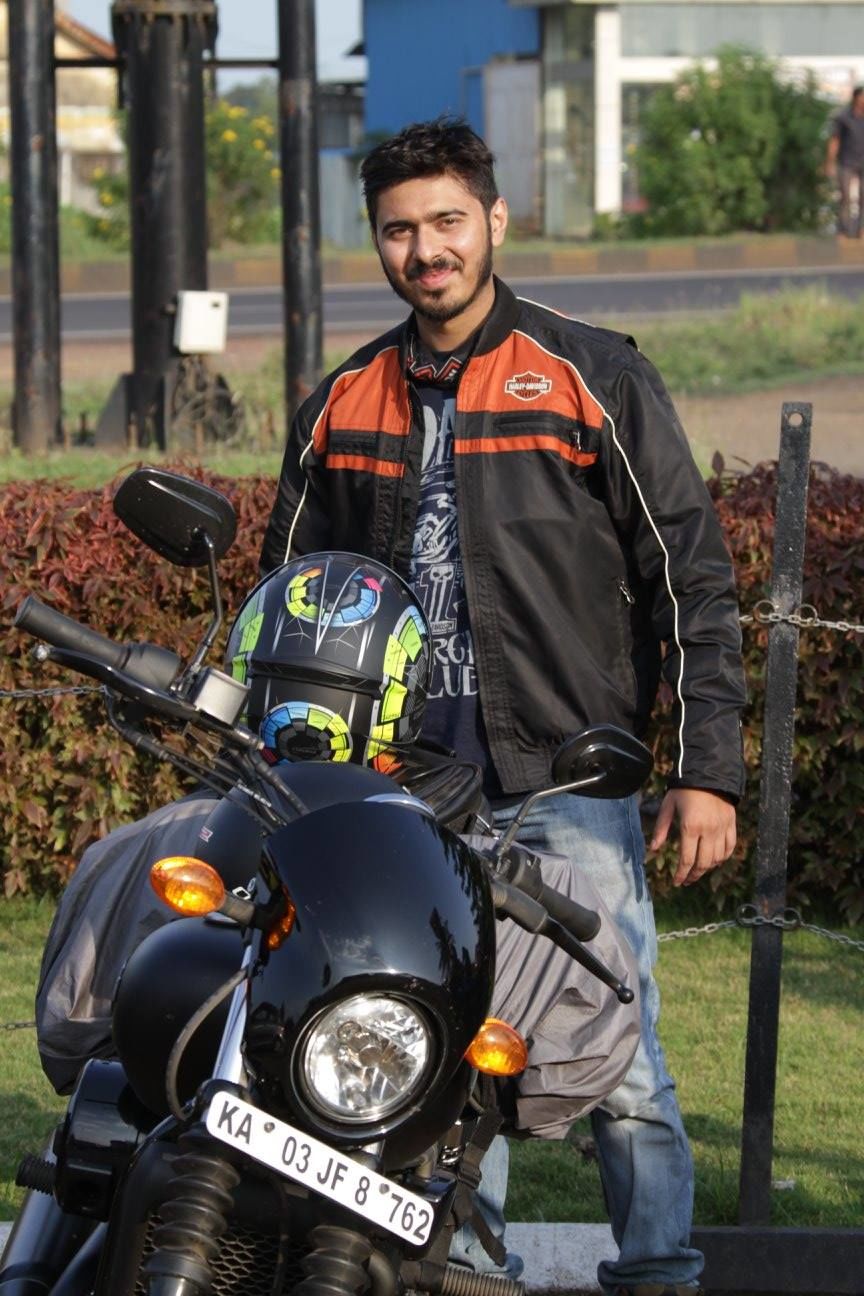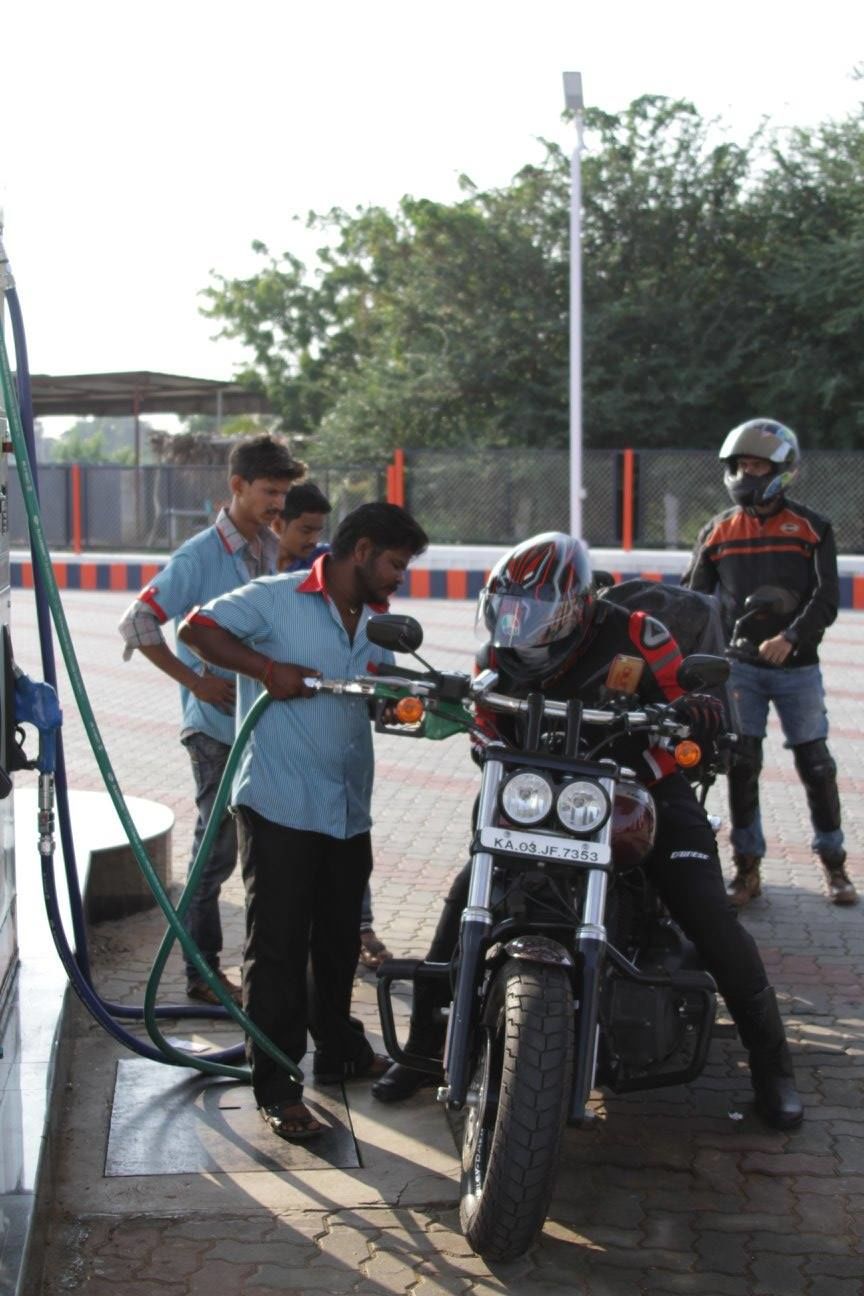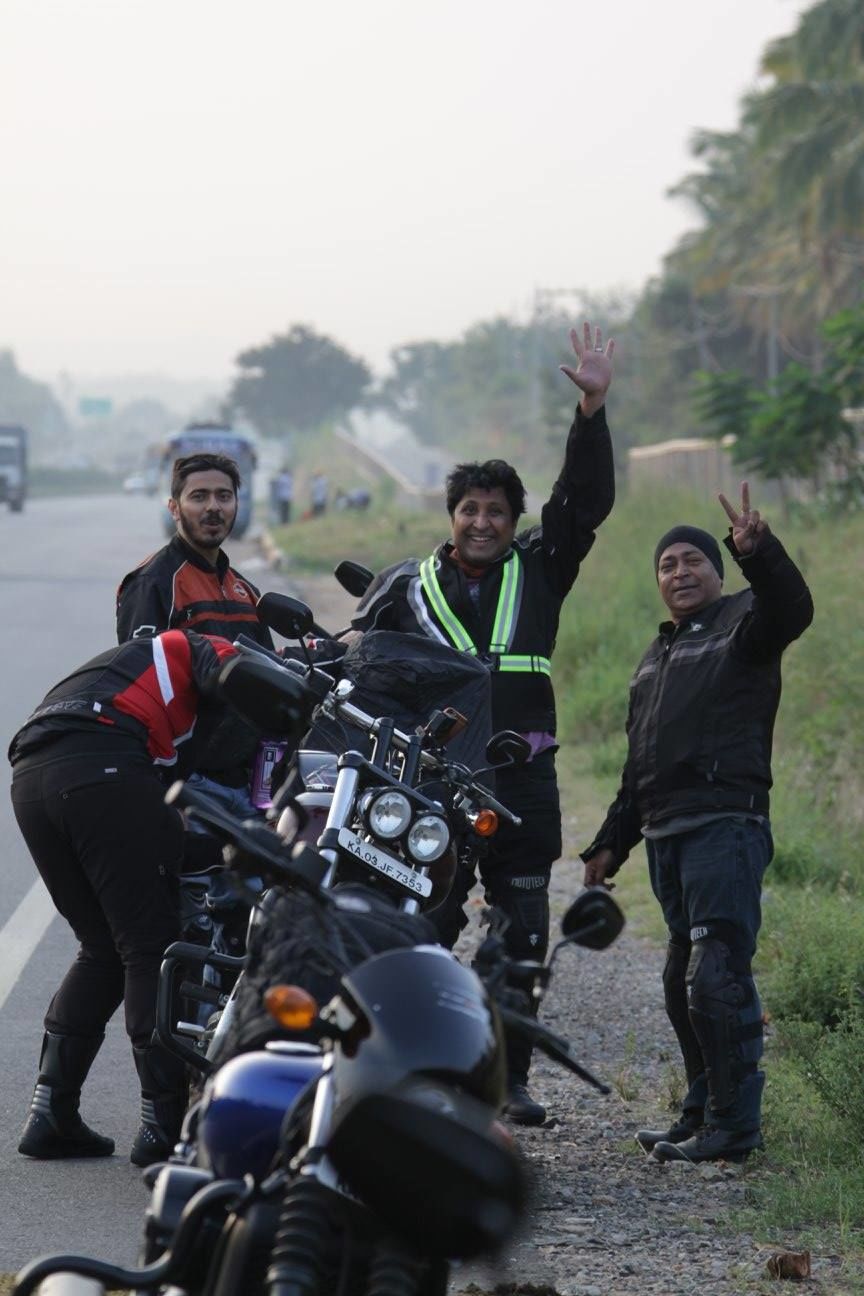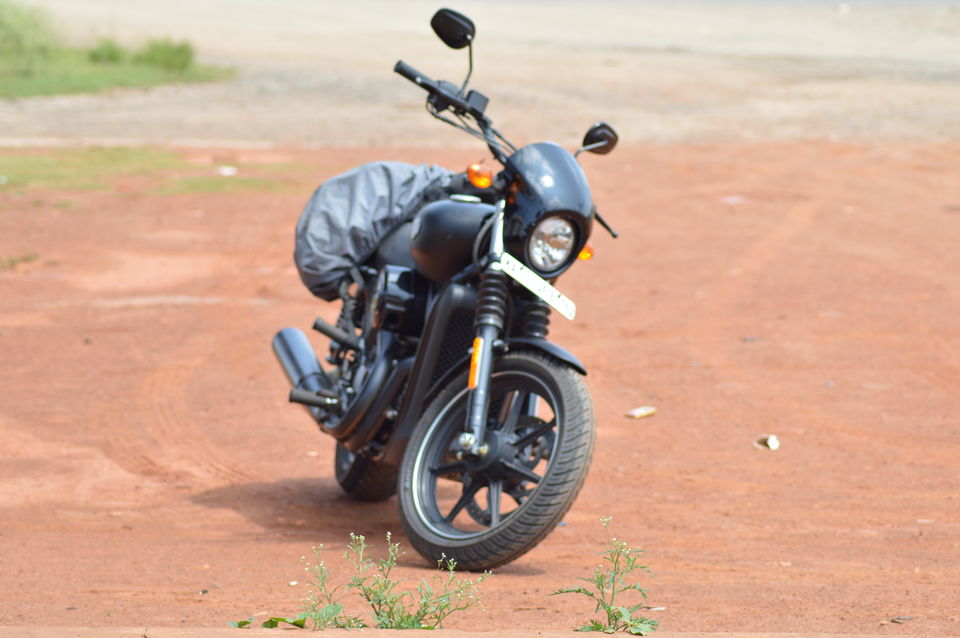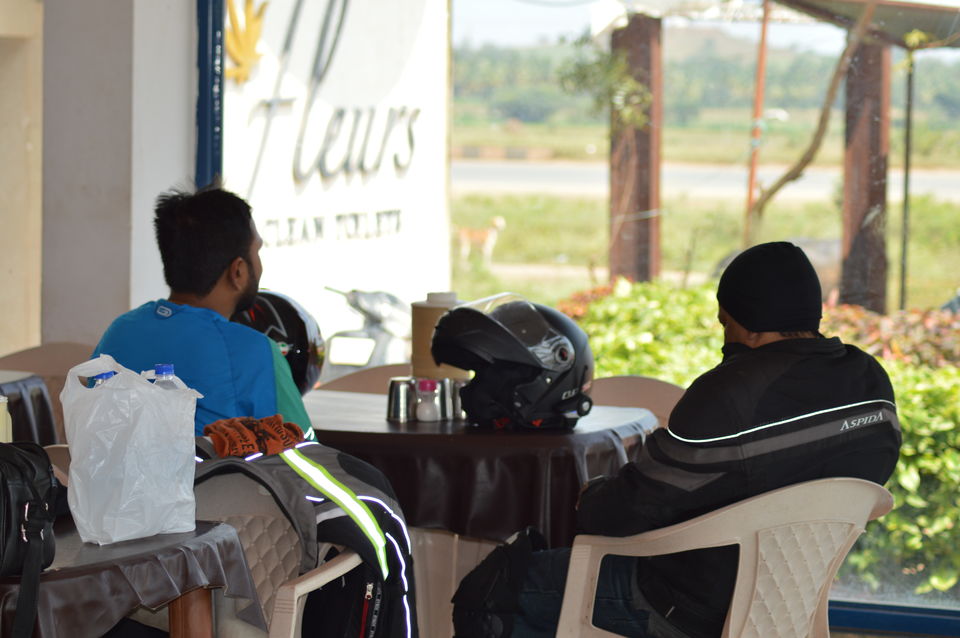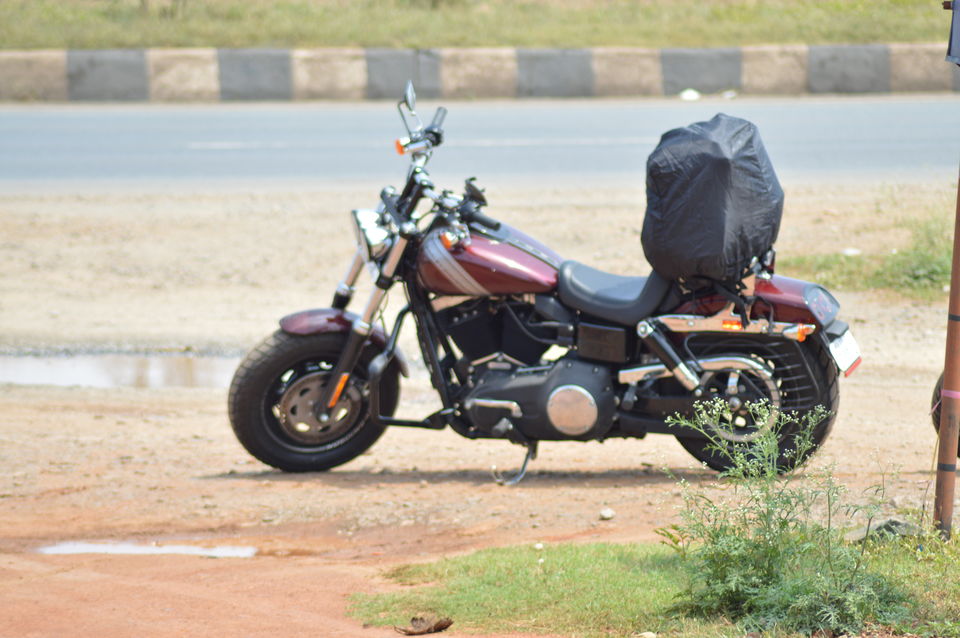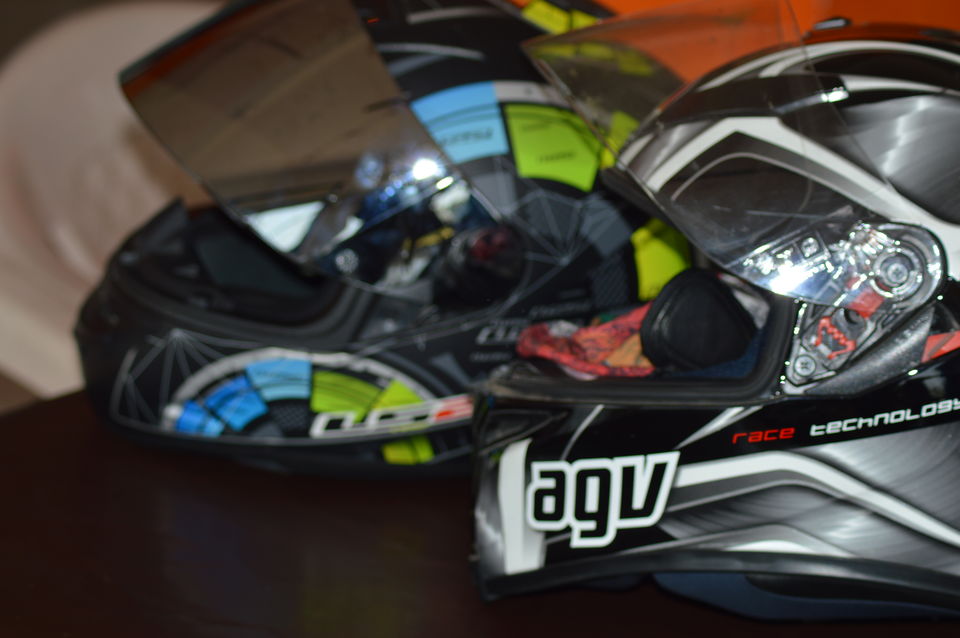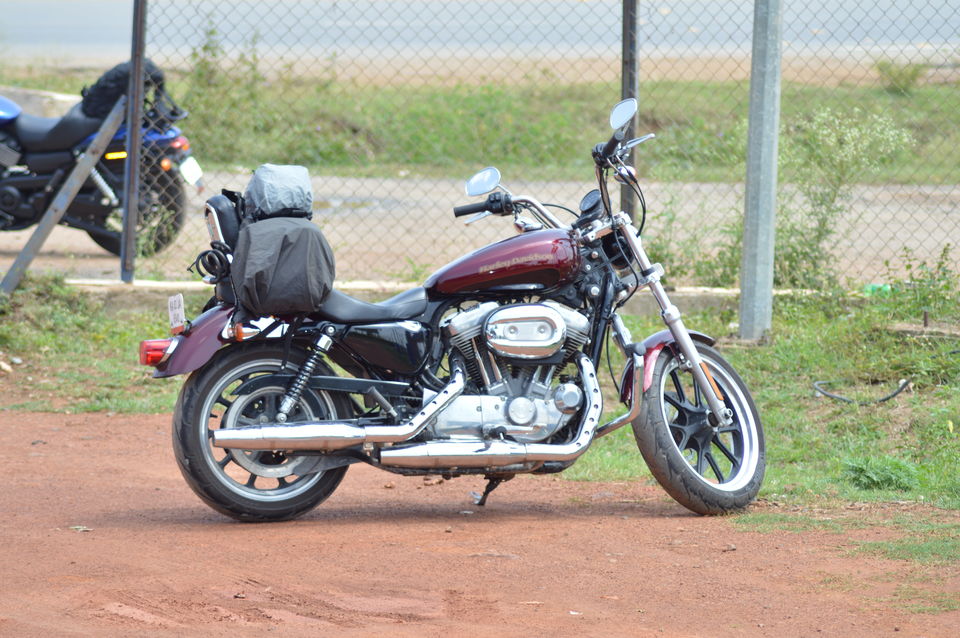 The day 2 started early with a pleasant breakfast in the resort. The plan was to ride to the beach and be back to the resort after lunch. We started from the resort. Just imagine the scene, ~60 Harleys on the roads of a small town known for fishing. It gave us a celebrity feeling. We road on the mountains, we road besides the beach, we road everywhere. Parked our vehicles outside the famous Ganapati temple on the beach and then the public photo session started. I guess everybody apart from us on the beach would have changed their FB profile pics, having them by the Harleys. But whatever it was, I loved the place. When you have gigantic sea on your left and majestic mountains on you right, a man feels so scaled-down, even when a man is on a Harley. The sea roars and tells you a lot, the mountains say nothing but you want to hear a lot from them. Anyways, philosophies aside, we gave the locals their nightmares and returned back to the city and had our lunch and then returned to the resort.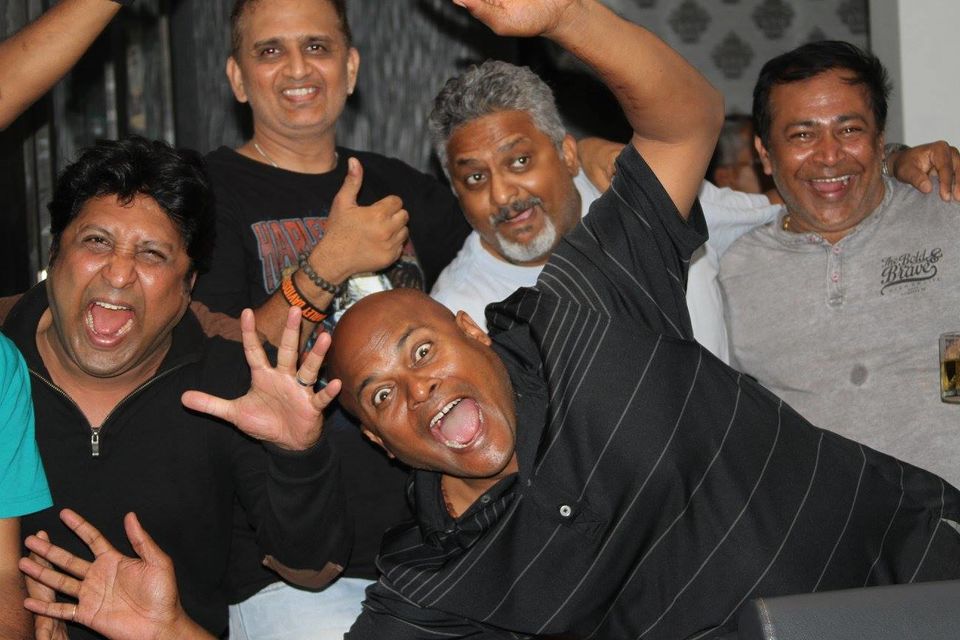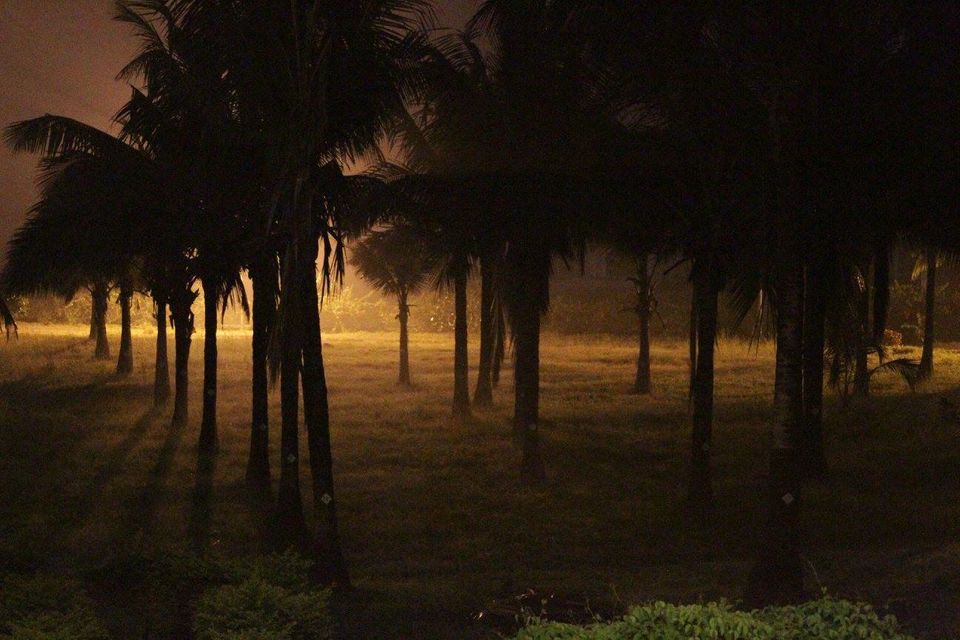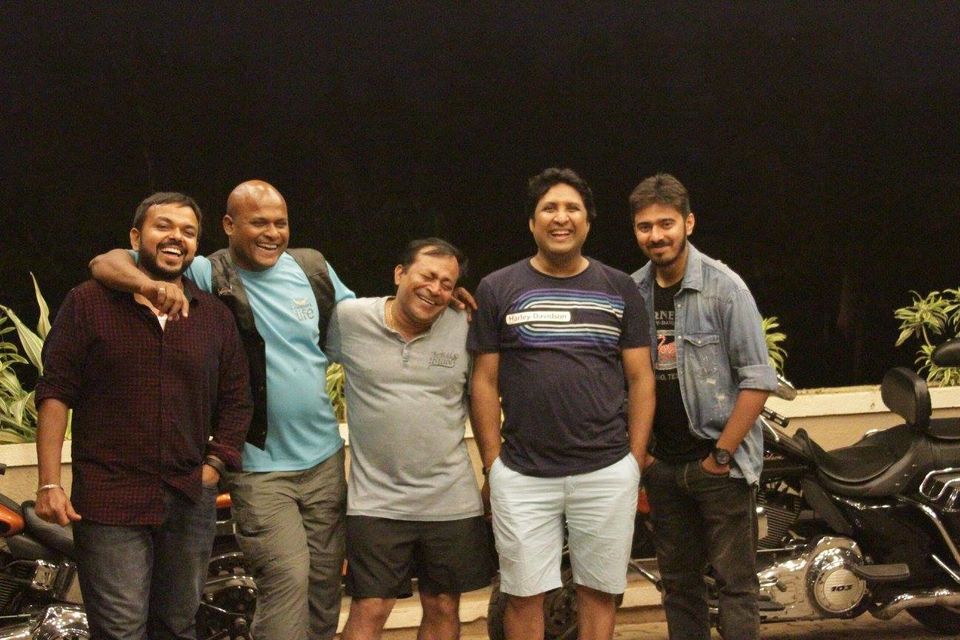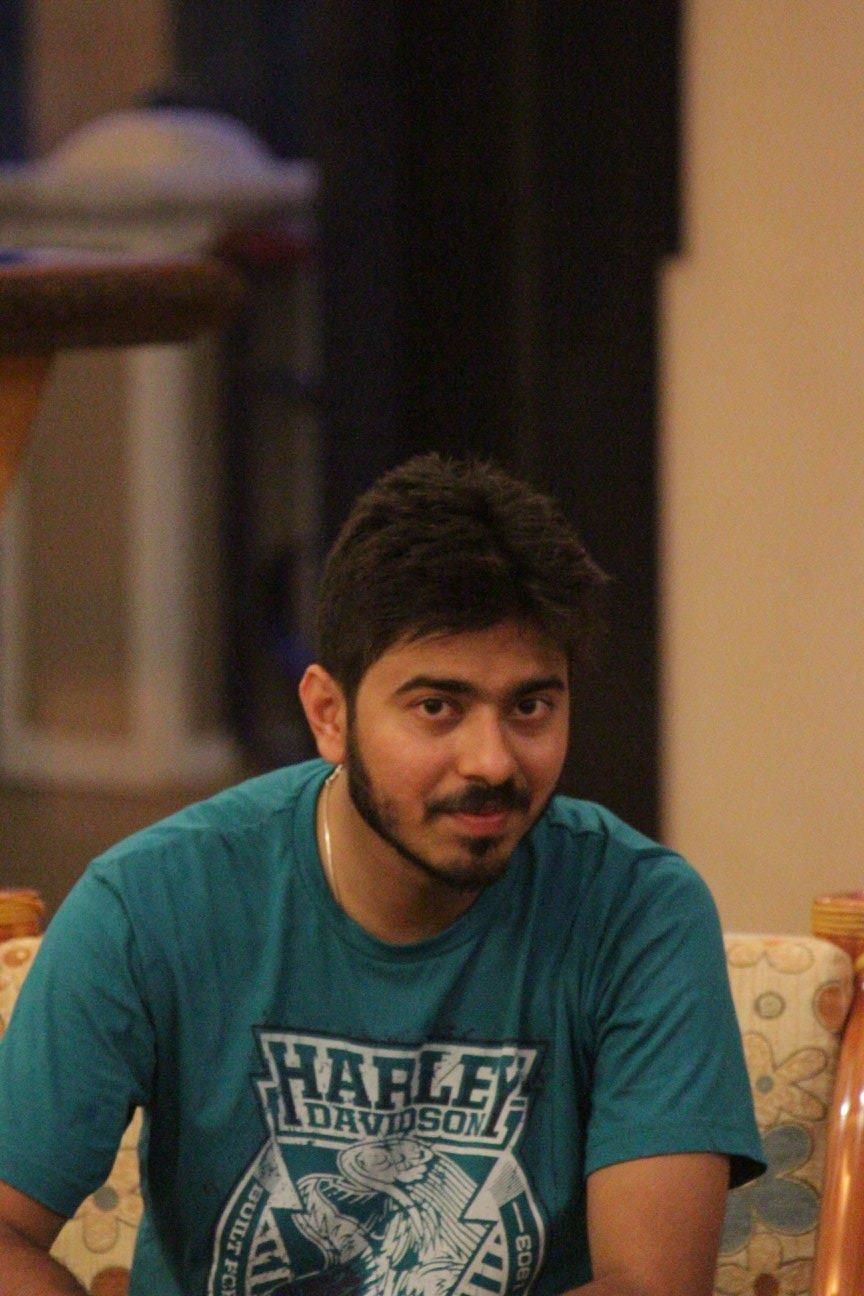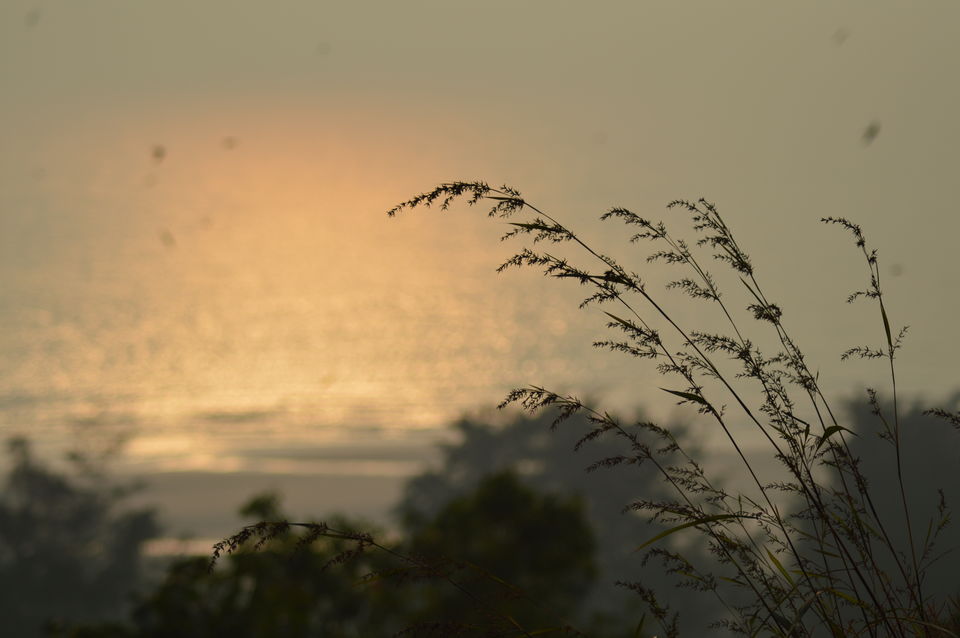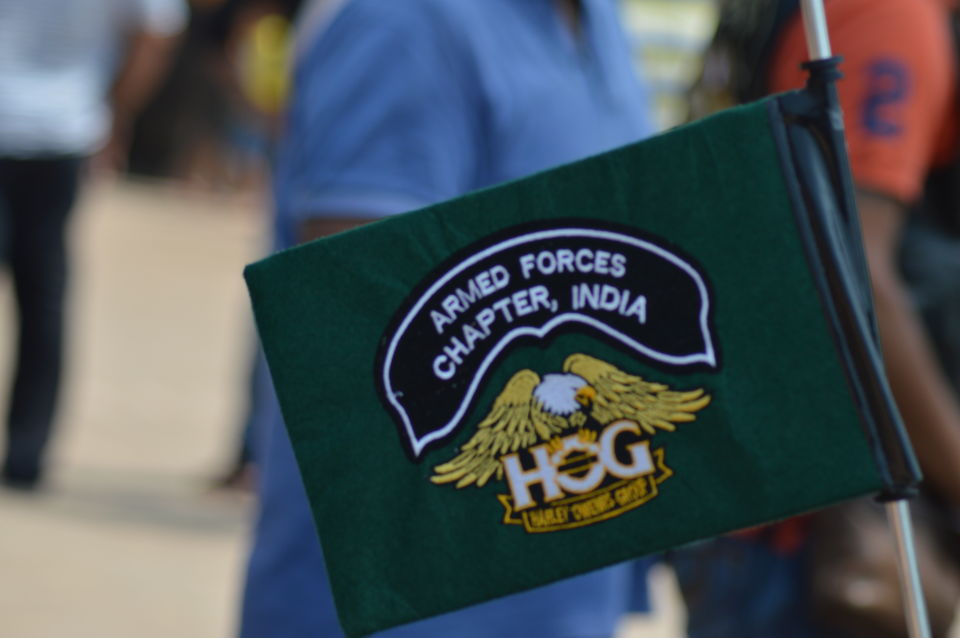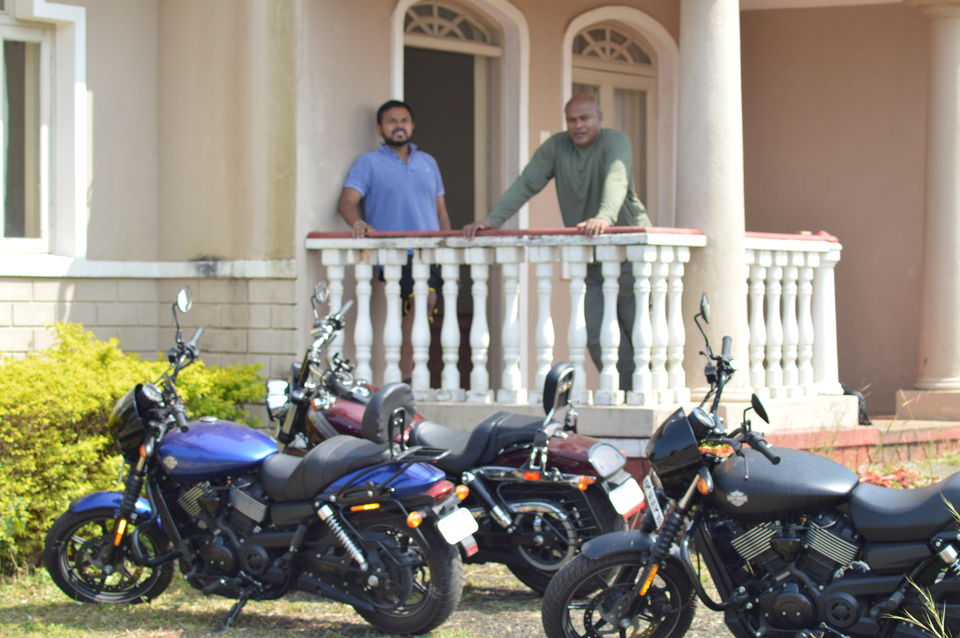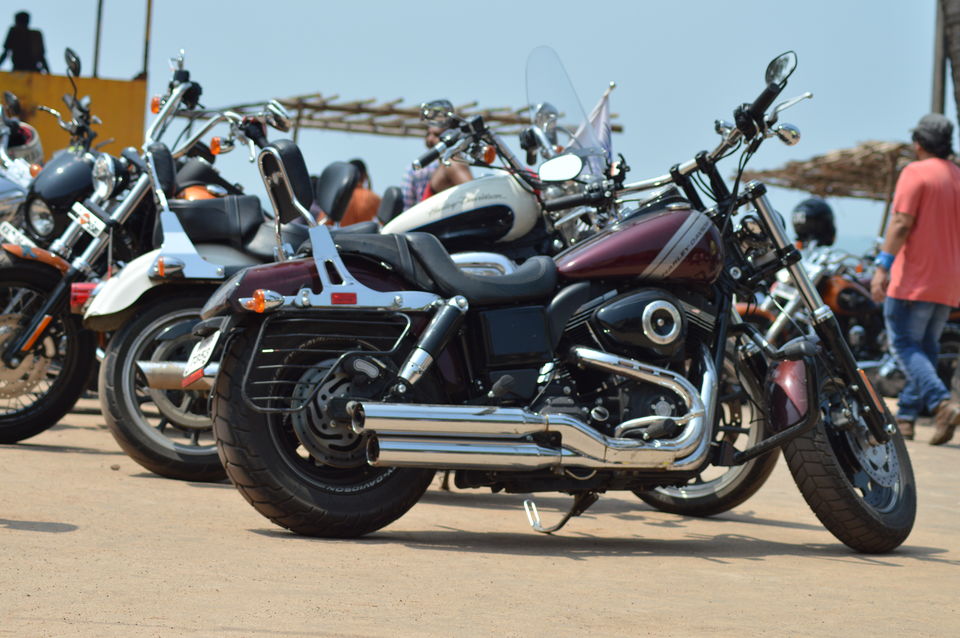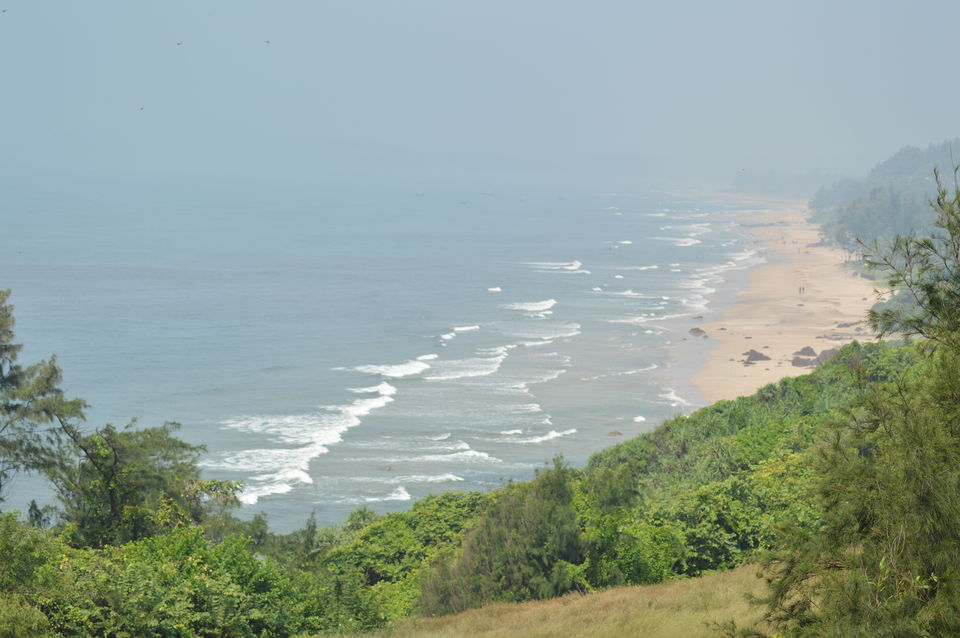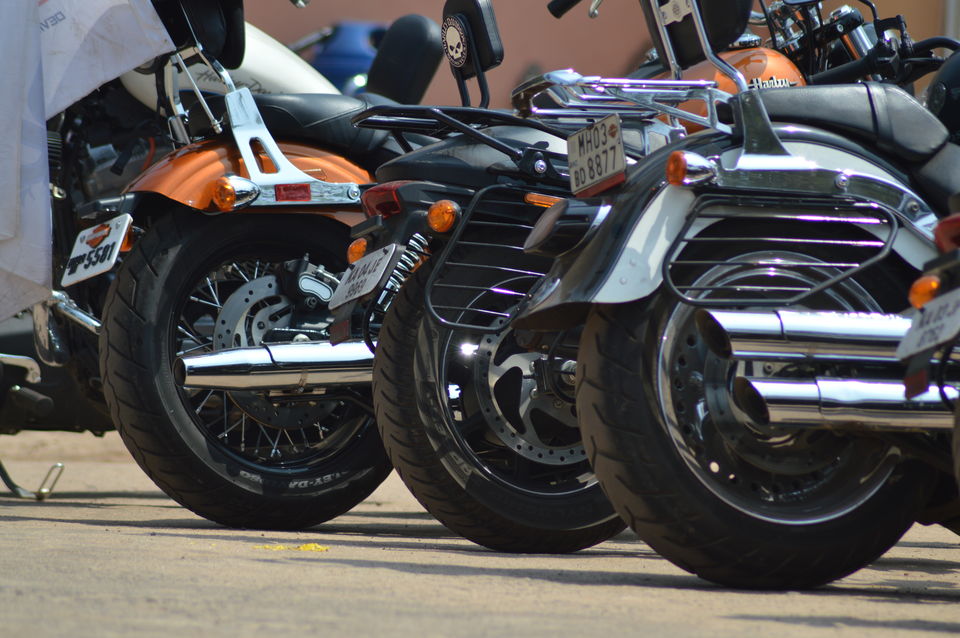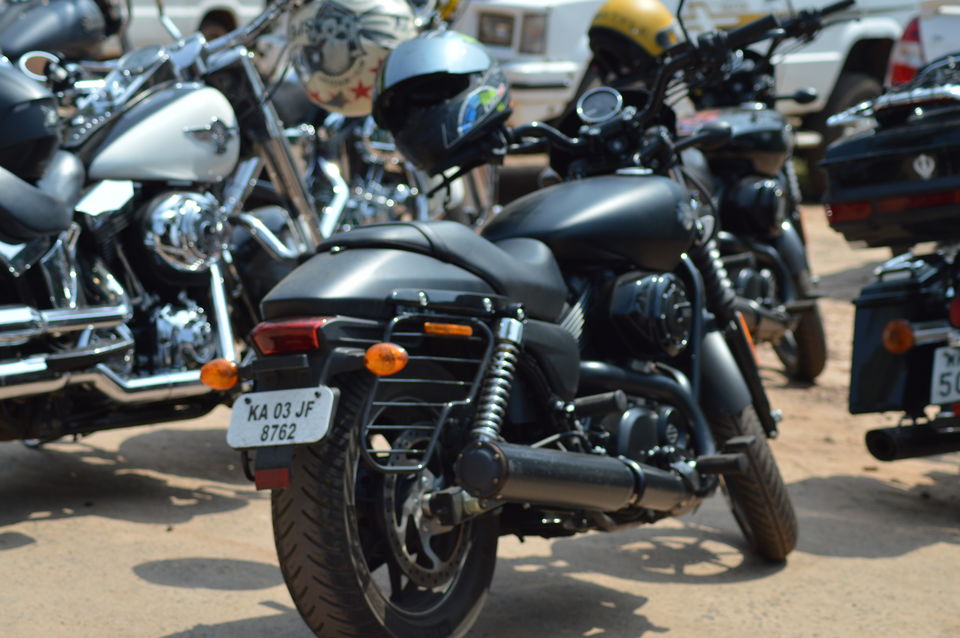 And the day ends, ends with peace. We still had to ride back though - day 3.
We woke up around 6 am and had our breakfast and started the return journey around 7 am. Leaving the place was something which nobody wanted. But if you are a rider, you need to keep riding - places to places, miles by miles. And we did the same, places by places, miles by miles and covered another 800 kms to be back to Bangalore. The return rides are always boring so I am not jotting much of it. But it was hell of a ride. My ass was already an alien to me and needed rest.
We took our sweet time and reached Bangalore late night.
A lot of memories in our thoughts and few of them as digital memories. But this trip surely changed something in me - made me stronger as a technical rider and a stronger person. Thats what you become if you are a rider - Strong.
I am prepared, prepared for anything on the roads now - be it the heat, the cramps, the Iron butt, fatigue or even a cow !