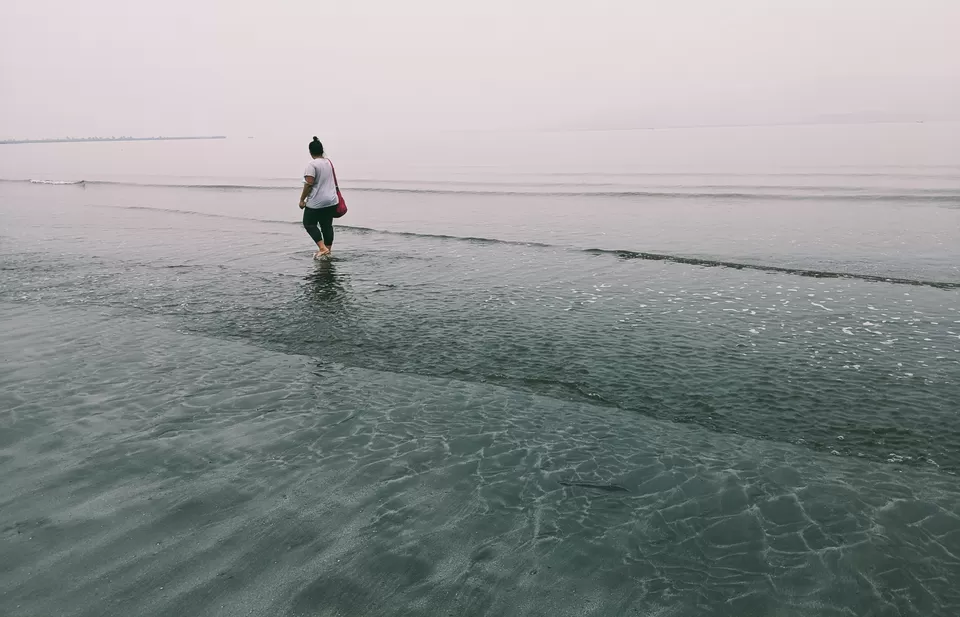 Oh yes!! And this really ain't Alibaug but a fishing hamlet that is about two hours from Alibaug – known as Murud-Janjira. And although the beach is within the confines of this town, it remains nameless even on Google maps!! It could either be called an extension of the Janjira Beach or the beach right across Khokari Tombs.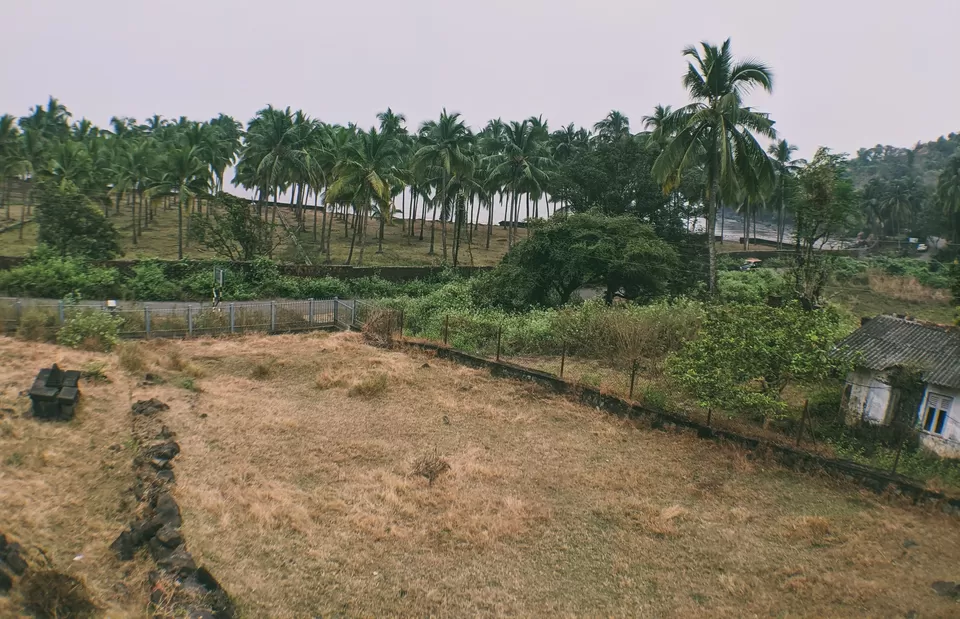 Although Mumbai has several beaches but the crowd over weekends and even on weekdays prevent many city-dwellers from enjoying a quite time at the beach. Several people find escape in Alibaug, which witnesses a surge during festivals or weekends.
So, a trip to Murud-Janjira to explore the lesser known and secluded beaches is all you want to do to escape the cacophony of the city.
How To Reach:
The best way to reach is by car or ferry.
By Car:
The preferred route is either 1 or 2.
1. Mumbai -> Chirner -> Pen -> Dolvi -> Nagothane -> Roha -> Bhalagaon -> Sawali -> Agardanda -> Murud-Janjira
2. Mumbai -> Panvel -> Shirdhon -> Pen -> Dolvi -> Nagothane -> Roha -> Bhalagaon -> Sawali -> Agardanda -> Murud-Janjira
3. Mumbai -> Kalamboli -> Chichawali -> Khambewadi -> Durshet -> Pali -> Roha -> Bhalagaon -> Sawali -> Agardanda -> Murud-Janjira
By Ferry:
Take a ferry from Gateway of India Mumbai that will take the visitors to Mandwa Pier. It is a journey of 45 minutes or an hour at the max and will reduce your travel time by a good two or three hours. In fact, travellers with their own vehicles can avail RORO Ferry (M2M) that works between Ferry Wharf (Bhaucha Dhakka) that allows to carry pets and also vehicles. Although it is costlier than other ferries it is good way transport one's own vehicle. There are a lot of low-cost ferries available from Gateway of India like Ajanta, PNP Maritime Services Pvt. Ltd, Maldar Catamarans and so on.
Low-Cost Ferries: INR 135 – INR 250
Ro-Ro Ferry (Book here https://m2mferries.com/)
Passengers: INR 380
Pets: INR 310
Cycles: INR 110
Two-wheelers: INR 210
Four-wheelers: INR 1,020
Buses: INR 3,300
By Train:
Nearest railway station on the Konkan line is Roha Railway Station. From there one can avail taxi services and reach Murud Janjira in an hour.
By Bus:
Well connected by roads there are a lot of buses plying between Mumbai and Murud that would take around five and a half hours to reach the destination. For a cheaper means of travel, this mode can be availed (as long as you have time in hand or else ferry is the best option).
The Beach That Blew Me Away!
Just across Khokari Tombs lies a completely secluded beach that has not even been honoured with a yellow mark on Google map that denotes the landscape as "beach" and yet, there it was in plain sight with a handful of locals who came with two children for a quick dip in the water. It is essentially a bay on a bight that is present in the harbour of the Mandad River Estuary. And that was it!! No one around – just the expanse of the beach transcending into the sea. With the sand firm under our feet, it was easy to walk around and as we did, we came across shells and also hermit crabs. For shore-walkers it would have been paradise; to be able to look at the gorgeous creatures making their way into the vastness!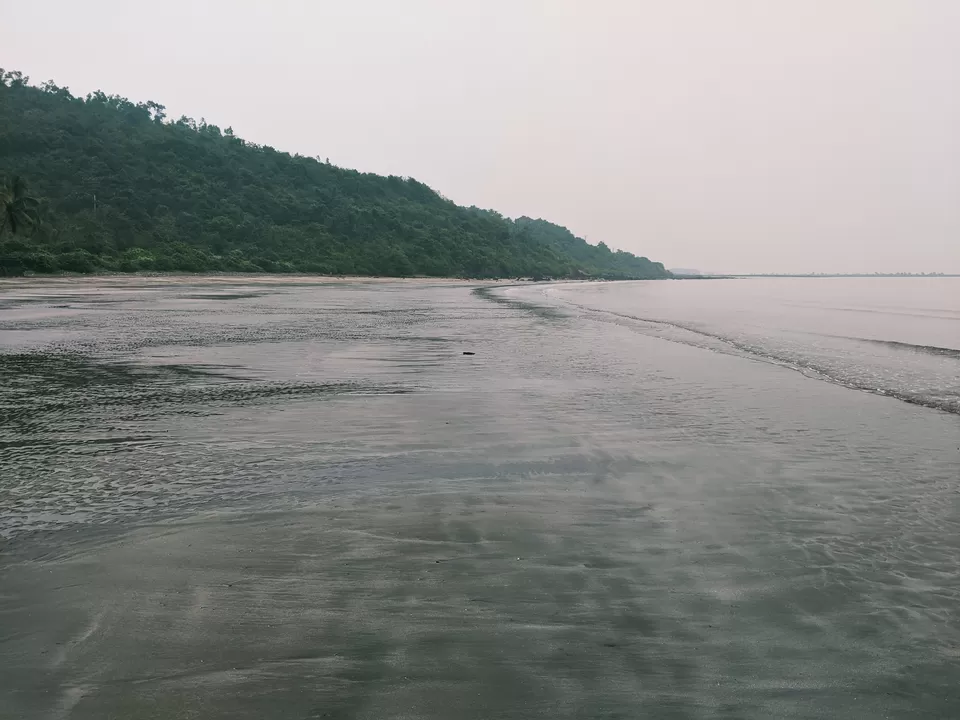 Places You Should Not Miss While In Murud-Janjira:
1. Khokari Tombs
The tombs that now look like partially in ruins and covered in soot are the resting places of Siddi Khairiyāt Khān and Siddi Yāqut. The Archaeological Survey of India maintained site is around 1.7 kilometres from Murud Ferry Point is completely hidden from sight till the last bend of Tala-Murud Road is reached.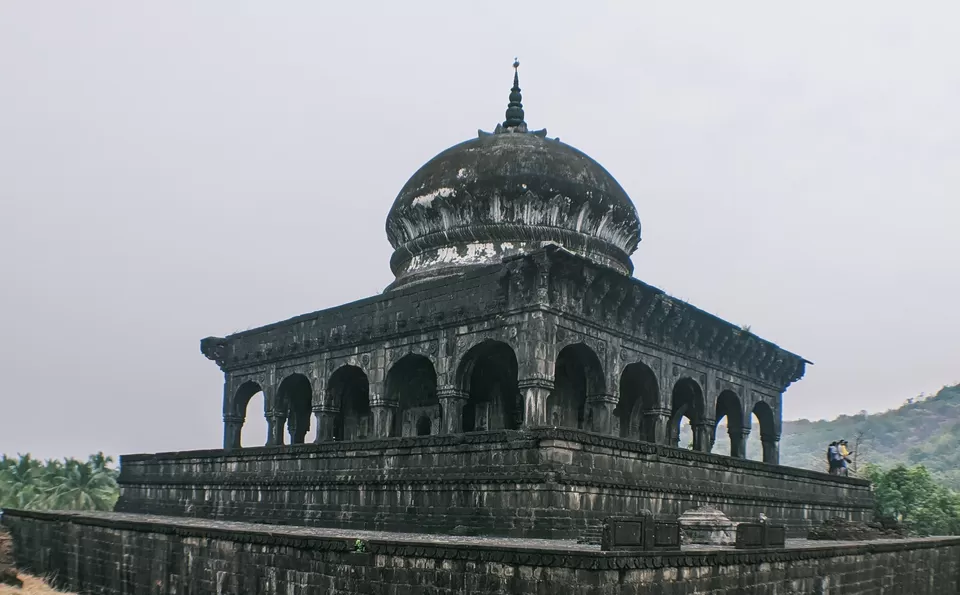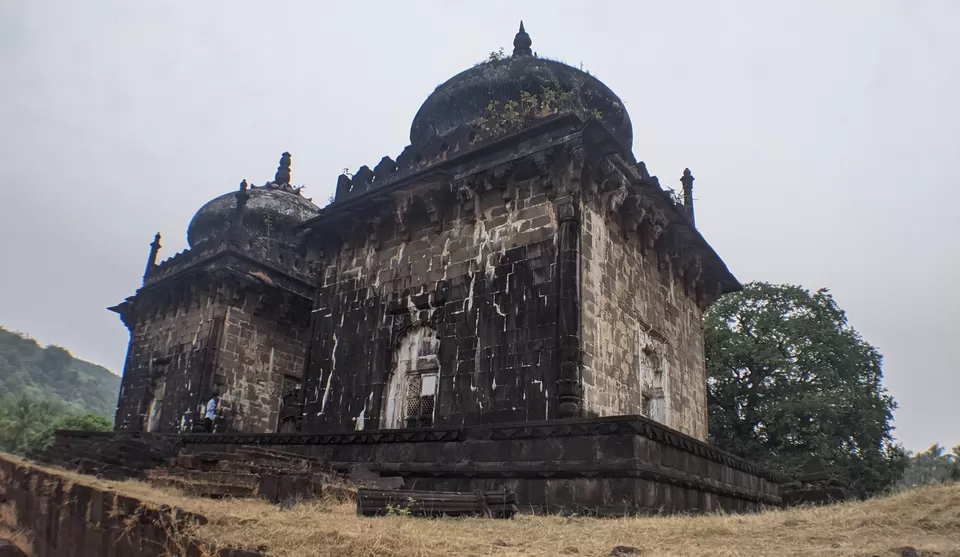 2. Murud Janjira Fort
The fort that is made up of black rocks was an impenetrable fort that fought off several attempt of siege. Strategically constructed, the main entrance of the fort cannot be discerned from any angle outside the fort since the entrance is located at an angled way that is pursed between two bastions.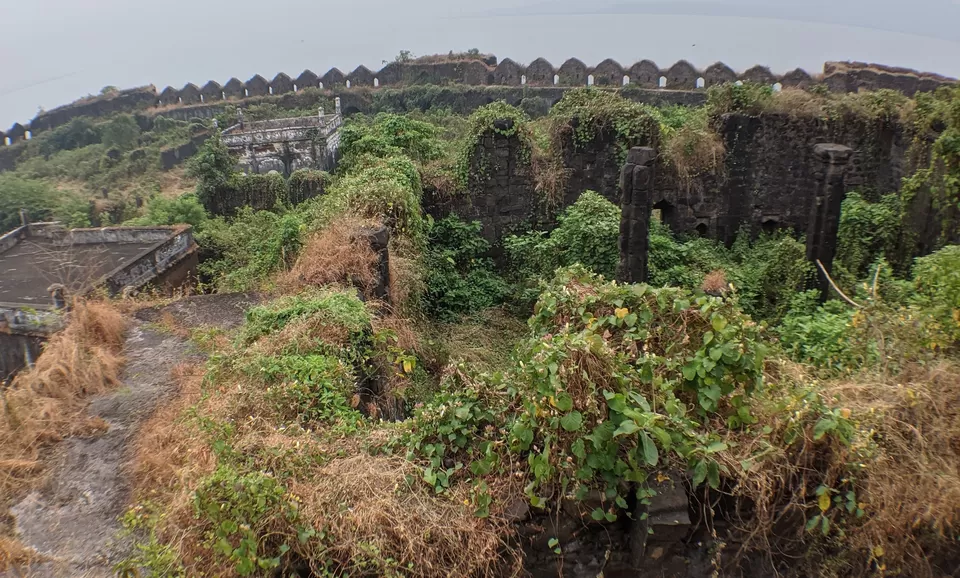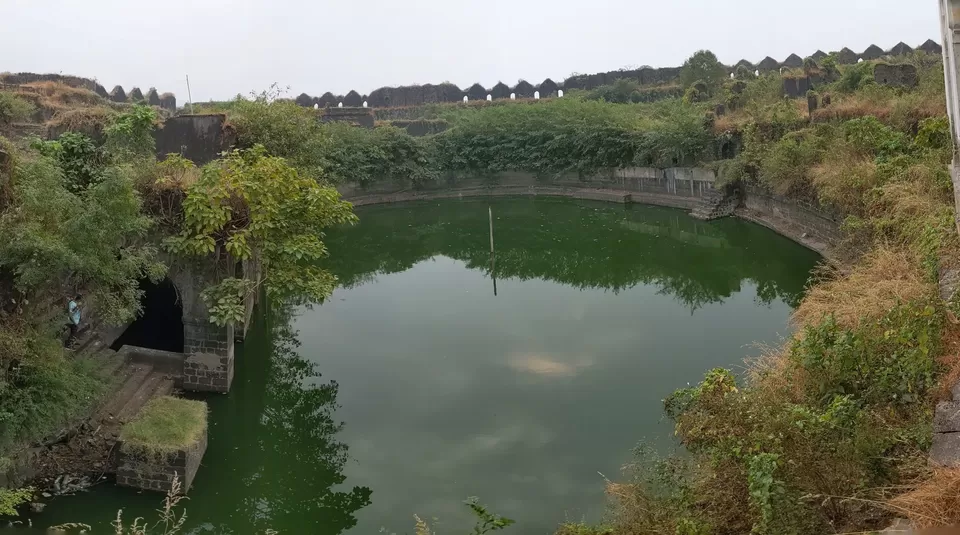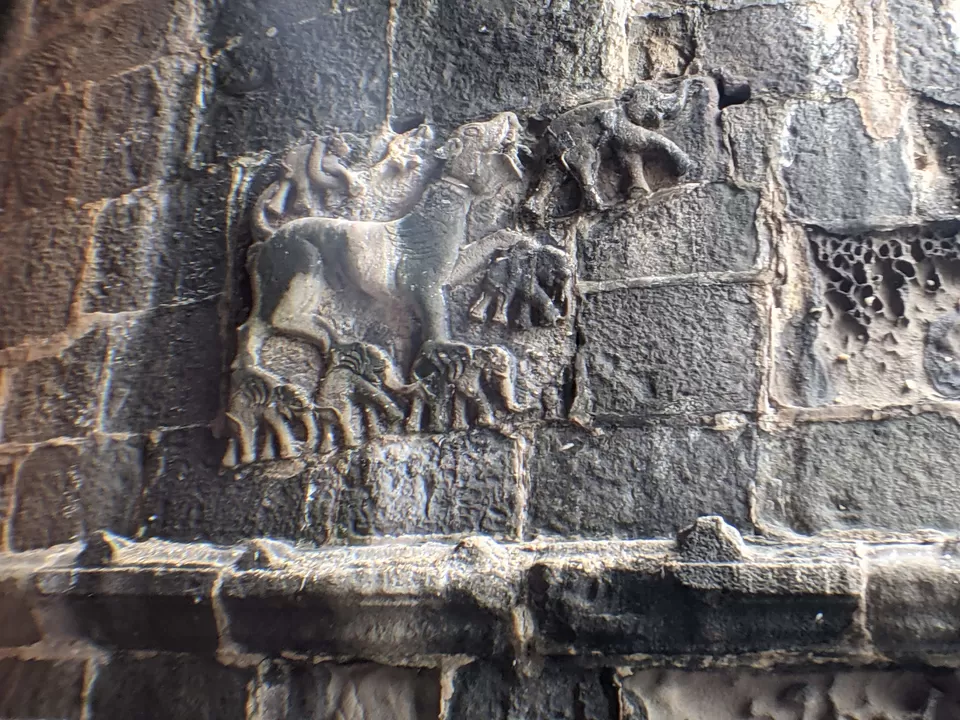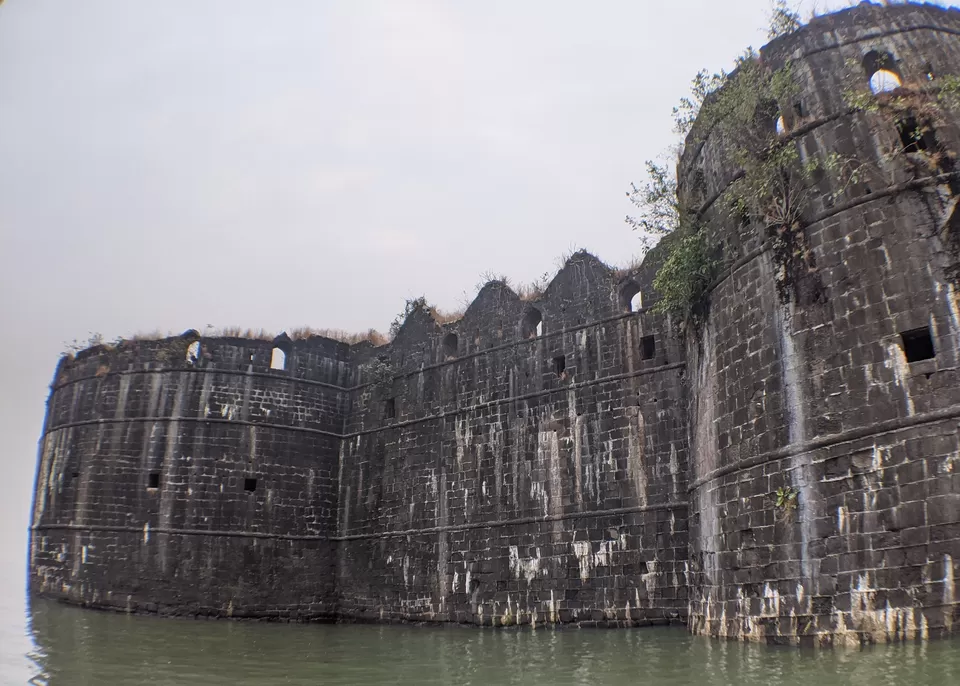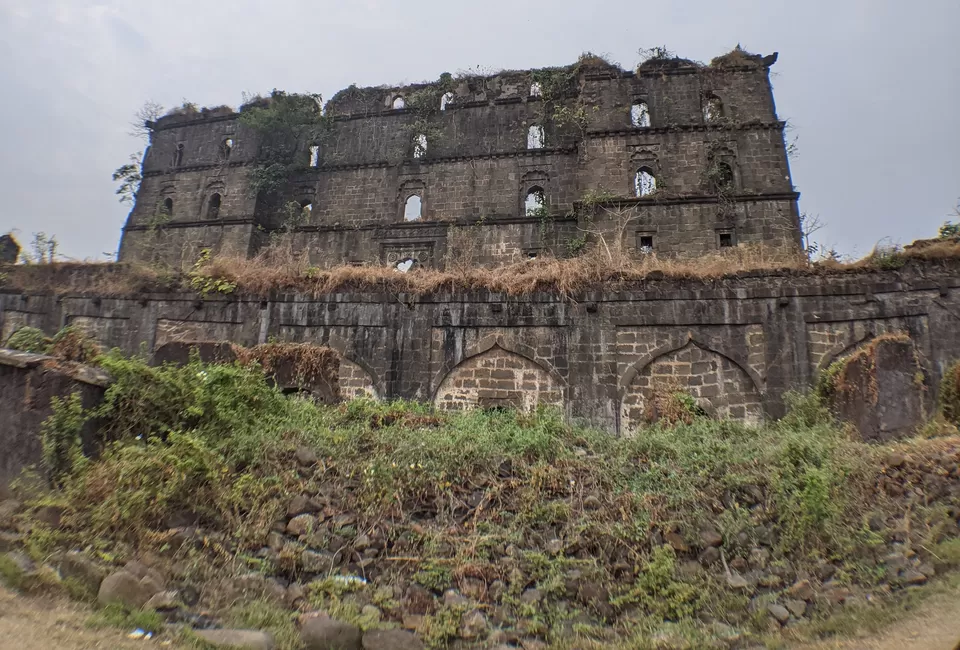 3. Murud Jetty
You must be wondering what might be so interesting in a jetty? Must be just like any other jetty, But It's Not. If you are lucky, you might spot a dolphin flip!! How cool is that! In fact, there are times when the dolphin/dolphins follow fishing ships till the docks. When it comes to spotting these rarities, I am always out of luck. While my husband witnessed the flip (behaviourally called breaching), my mom spotted the tail, I had to remain happy with watching the splash of water!!!! And that was experienced from the jetty itself while we waited for our ferry to the fort.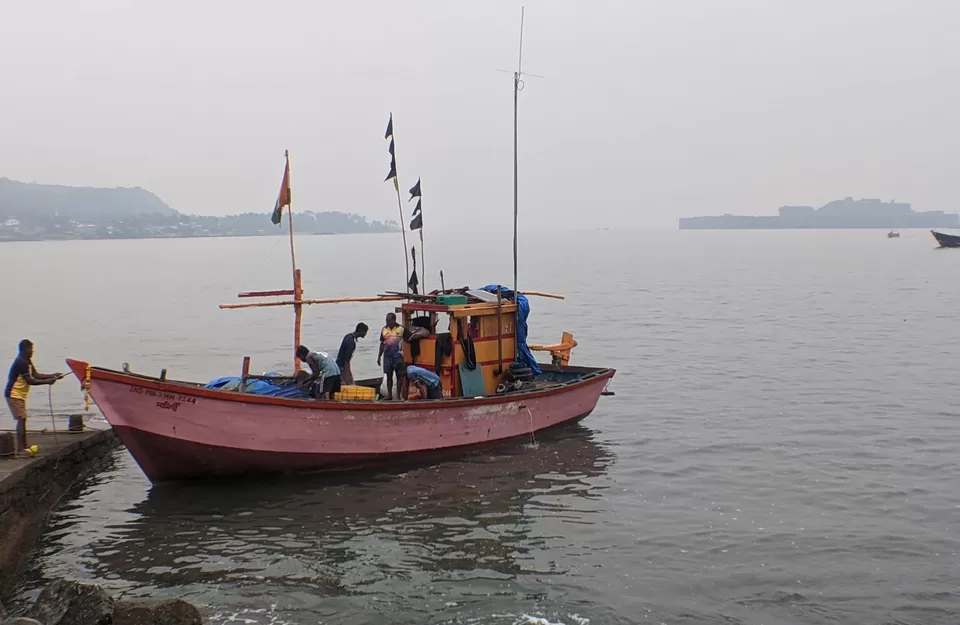 If you walk along the coastline that stretches to the right from the jetty you will come across the rocky part of the coastline with loads of tidal pools. Here you can have a good look at all the marvelous marine life.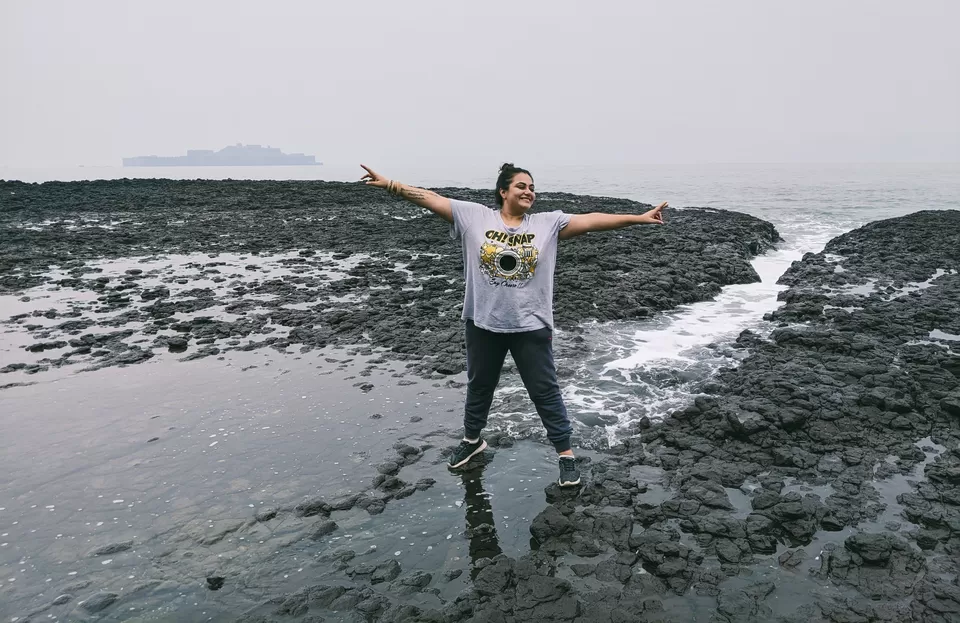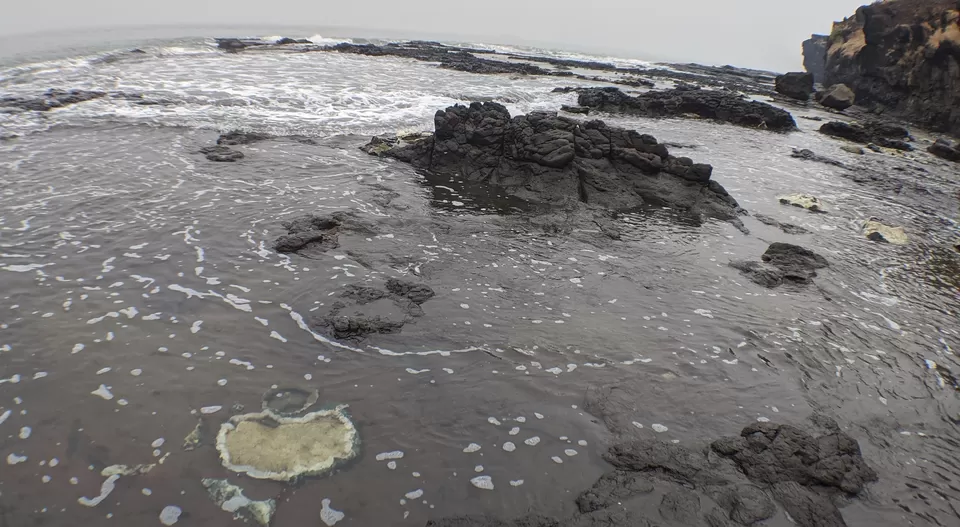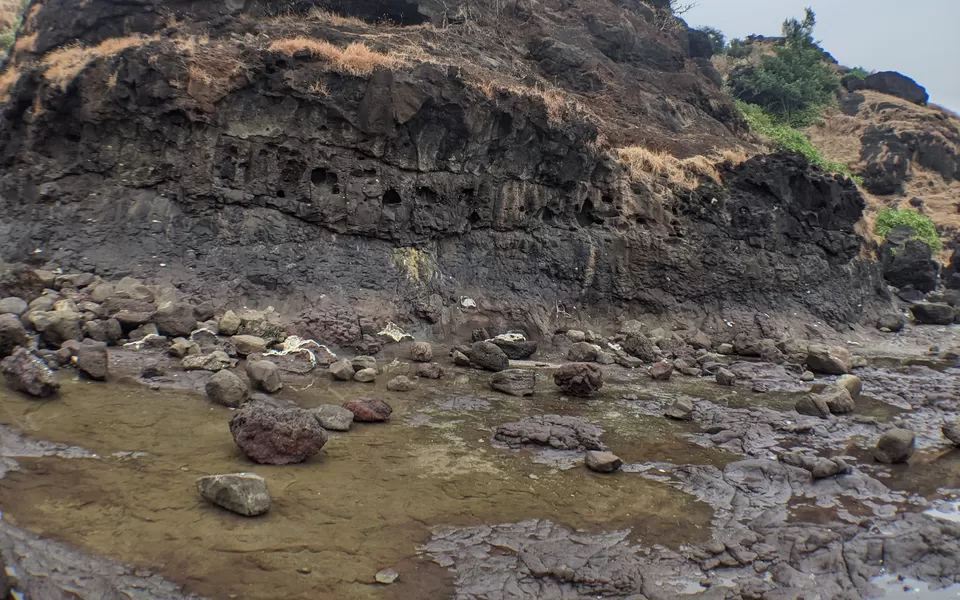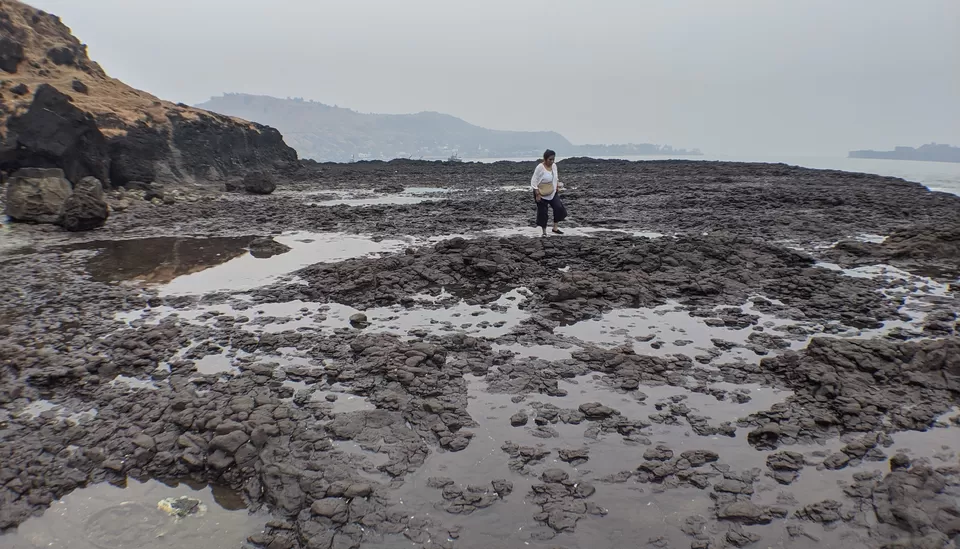 Not only that, while waiting for the ferry you might come across a returning trawler with a wide variety of catch – from Tuna, Mackerel, Mahi Mahi, swordfish (unfortunately), giant trevally to Sting Ray and many more.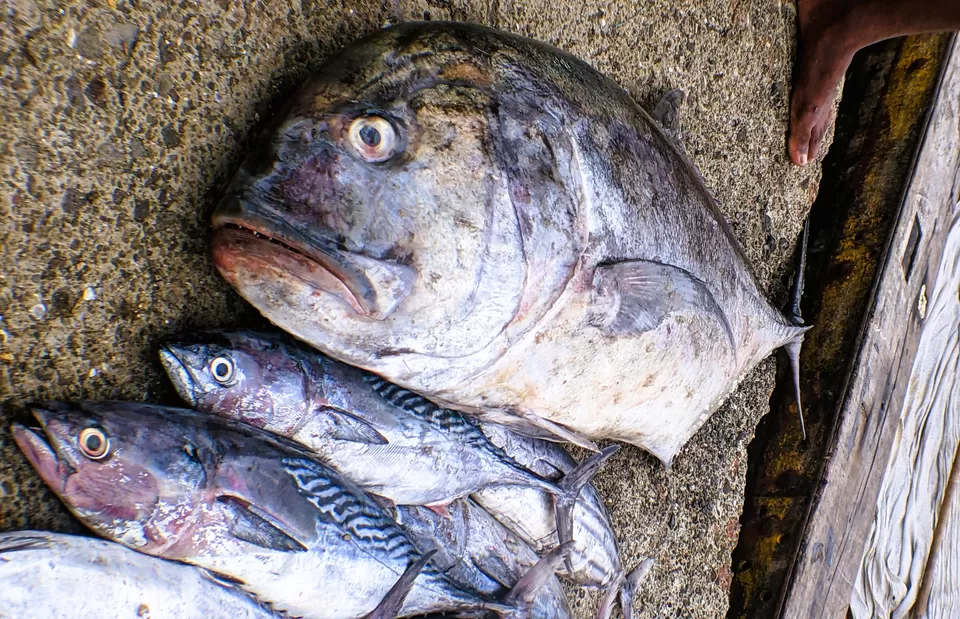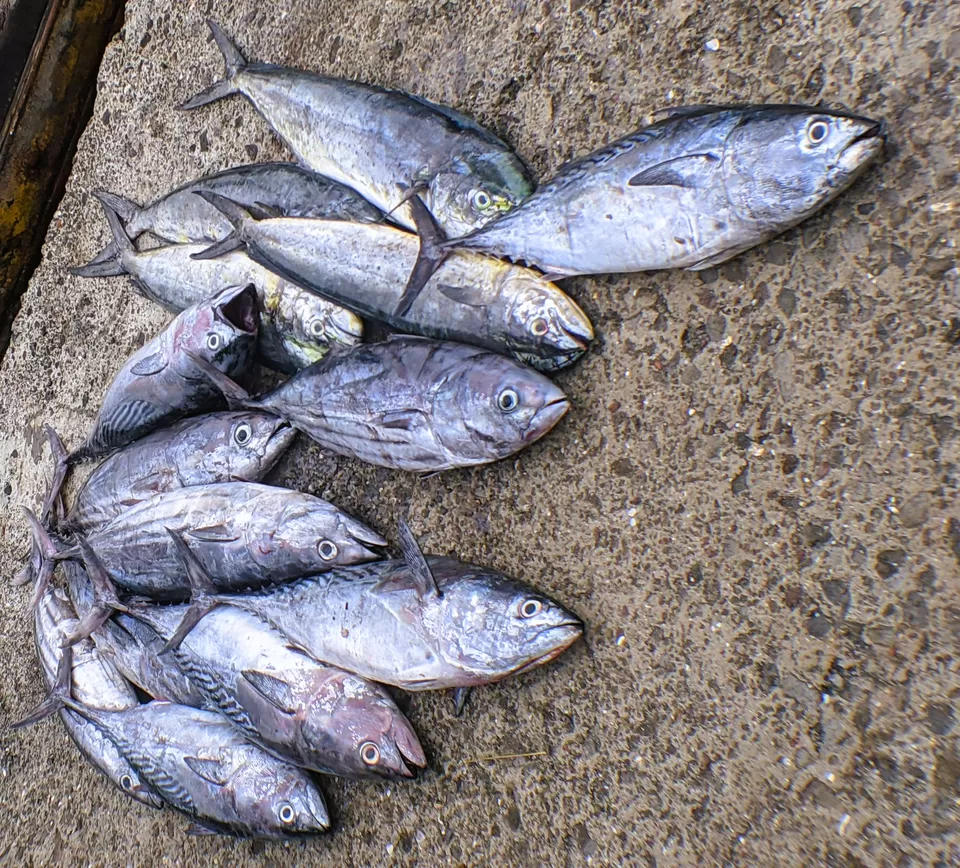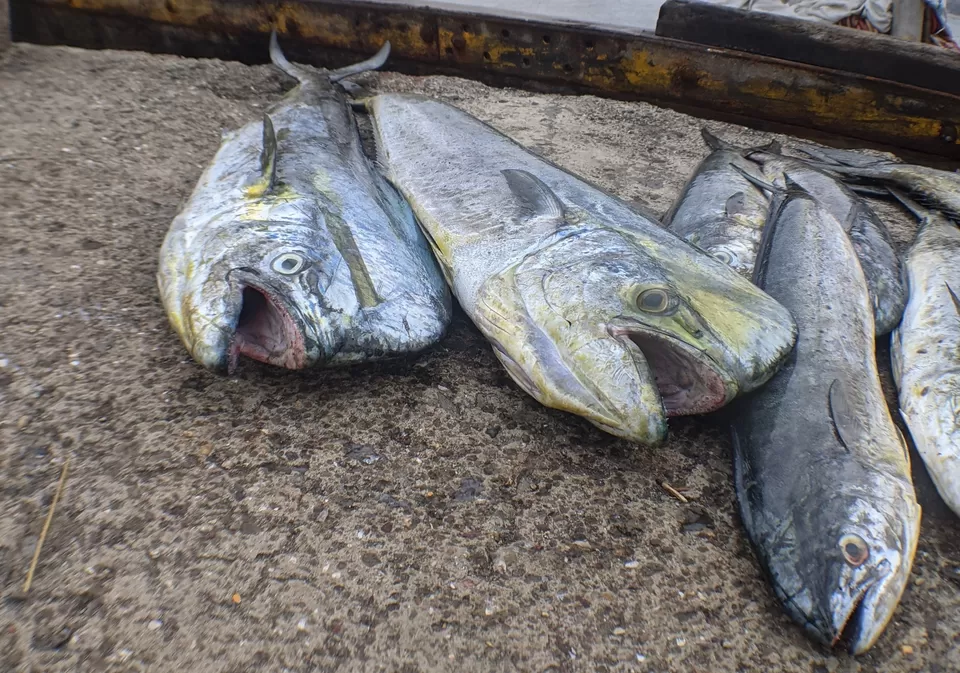 What You Should Indulge In?
- A Drive Around Town
You simply cannot miss driving around the quaint town of Murud Janjira through the lanes and by lanes, each of which has a story to tell. And as you drive around you will come across the renowned sweet shop called jai Hanuman Sweet Mart that is known for its coconut chikki and barfi.
- Buy Seafood From The Murud Market
This is something which you CANNOT MISS. Head to the main market, select your choices, haggle a bit and then purchase whatever you feel like. Make sure you ask the sellers to clean your buy. Then you carry your purchase and either ask the beachside stalls to cook or fish the seafood for you or you can ask the hotel you are staying at. They will charge you for the spices, oil and the gas used to prepare your desired dish.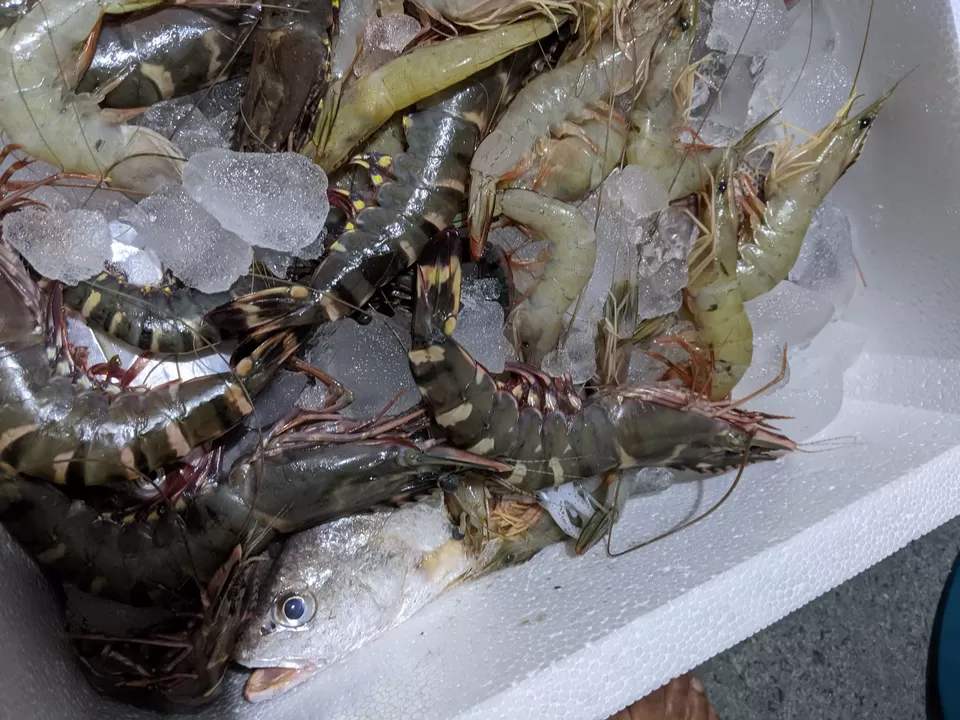 - A Visit To Another Fort That Is An Hour Away
Revdanada, a fort constructed by Portuguese Captain Soj in 1558 CE is 5km along with periphery and with a northern gate that is connected to land and the southern gate that was used a passage to the sea.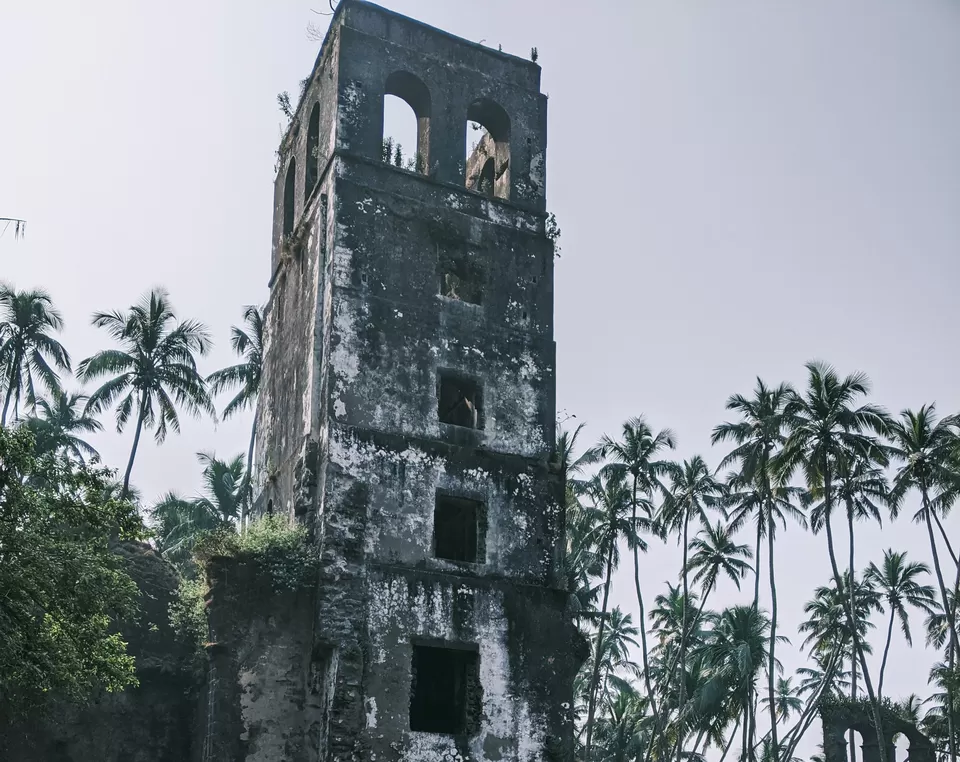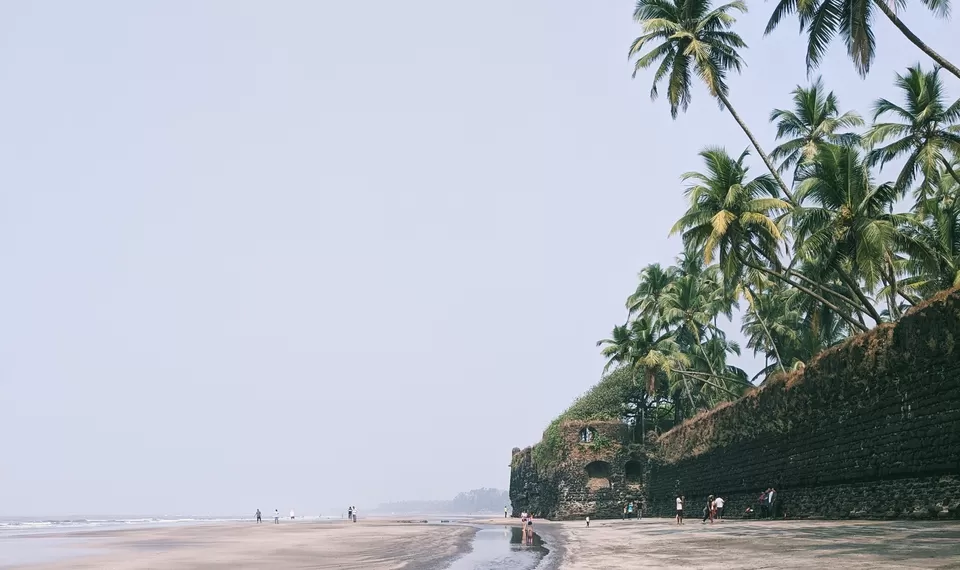 - Enjoy A Drive Along The Coastline
What we enjoyed was the clear, changing colour of the sea as we drove along the coastline; something you might miss out on, if you travel by other means. Not just the sea, one can also stop and marvel the mangroves that stabilizes the coastline, preventing erosion and promotes its own thriving ecosystem.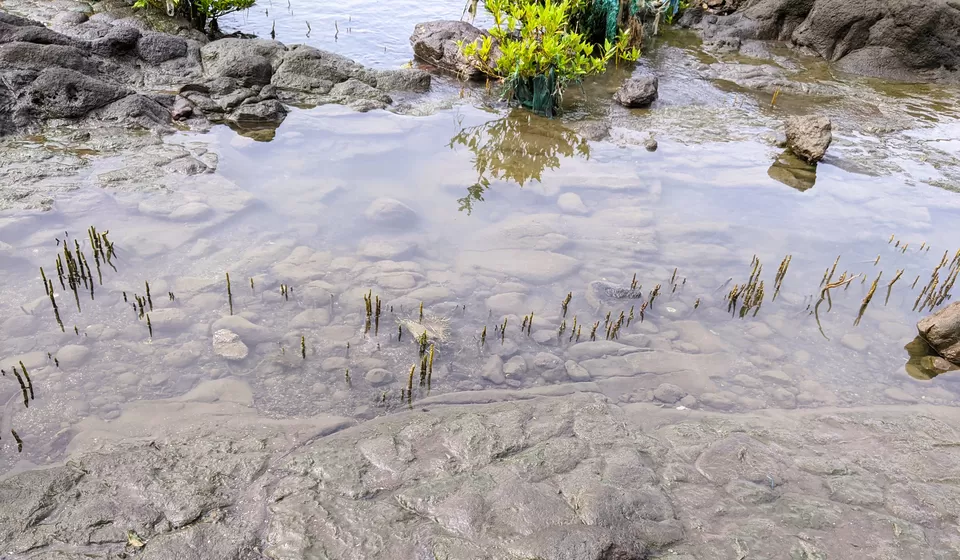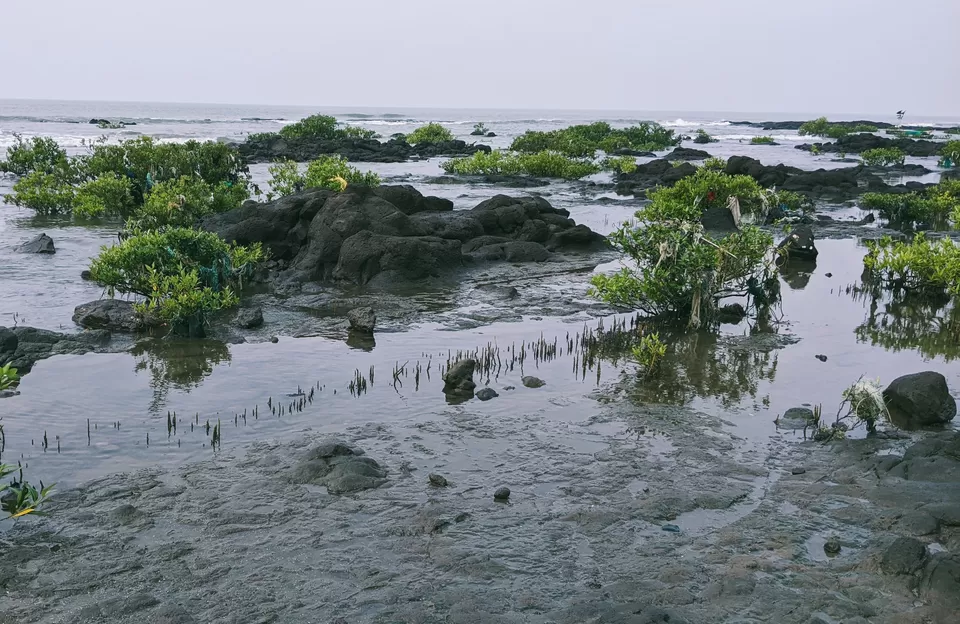 Some tips that I'd love to share:
• Wear a pair of good walking shoes that will help you with extensive walking around the fort (Murud-Janjira Fort).
• Don't miss the chance to explore the town.
• Stop at places along the coastline to take Insta-worthy pictures.
• There are local stalls from where one can pick up local spices and pickles.
A place that is different from the beaches in and around Mumbai and holds the culture of the ethnic Siddhis or 'habshis' who were brought as slaves, mercenaries, administrators, traders and many others, from Africa. Despite being only four hours away a lot of city-dwellers prefer Alibaug, may be not even aware of this quaint town of Murud-Janjira, which is just two hours from Alibaug.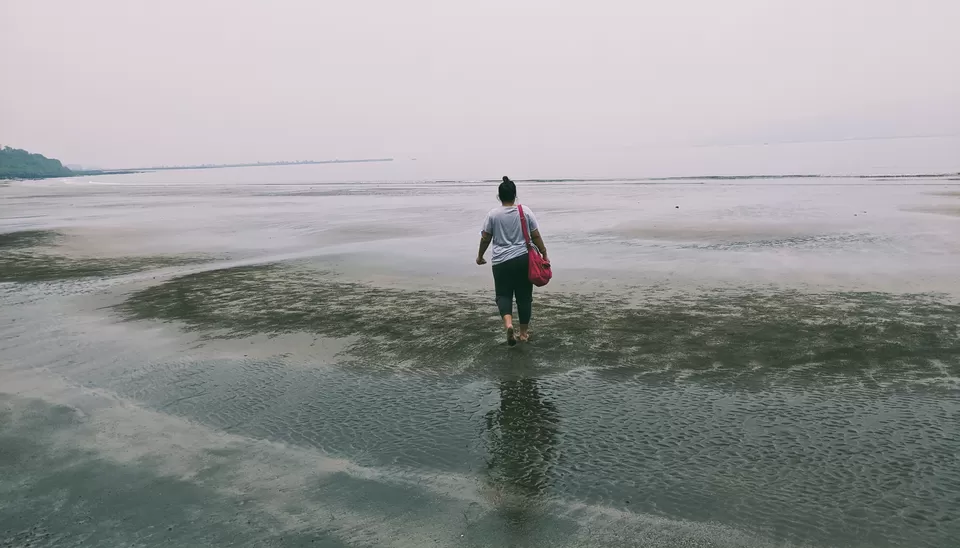 It is essential for local tourists to promote economy of the local places that are a few hours away from the city, that in turn would help to boost the global tourism market. At the same time we should be aware of the cultural potpourri that is the very essence of our diverse India and we explore and learn every but of it!
Ready to travel for free? Earn credits and redeem them on Tripoto's weekend getaways, hotel stays and vacation packages!!
Explore the best of travel inspiration on Tripoto Instagram! And be a part of the largest online community of travellers on Tripoto's Facebook page!