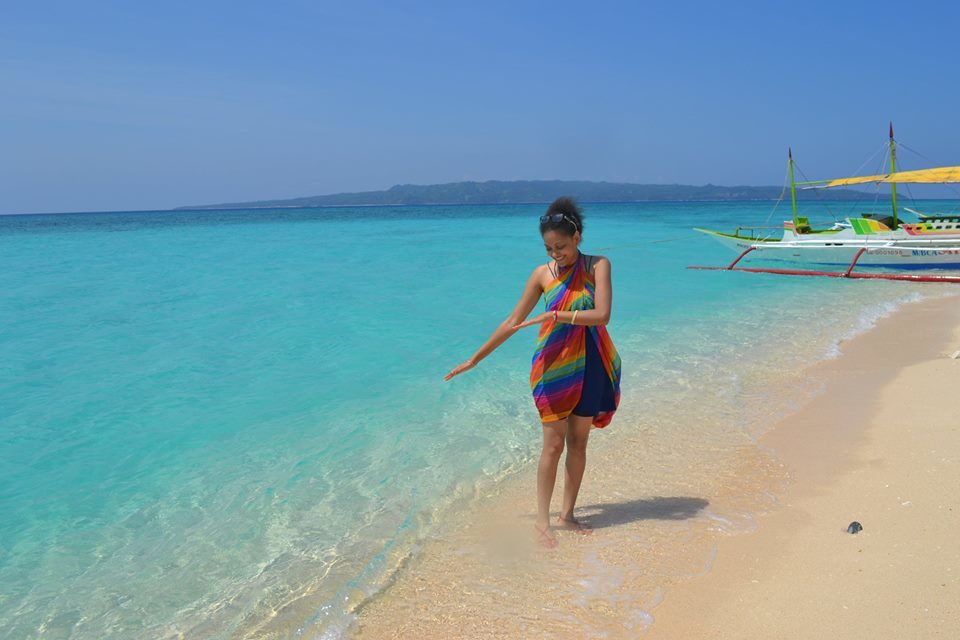 The turquoise blue water of Philippines will surely take away your breath. Cliff diving is a must - its very liberating and the feeling of jumping into the Indian Ocean from 10-12 mts above is insane. Go for island hopping. Do check the weather reports in advance for typhoon warnings. 
Boracay is best for its night life and beautiful beach view with too many people around. Palawan and El Nido is more for nature lovers :) Calm and serene. 
Some hikers can also explore Taal volcano, the second most active volcano. Avoid tips!! 
For vegetarians, please keep some readymade food options handy as it is little difficult to find pure vegetarian/vegan food in the islands. Otherwise, its famous for sea food. 
Be ready to get immersed in the beauty of Philippines and the warmth of the Filipinos, they are always ready to help you and greet you with a beautiful smile. Do try and see some traditional Filipinos folk dance performances as well. 
Amazing Service! Best place to stay in terms of comfort and luxury.