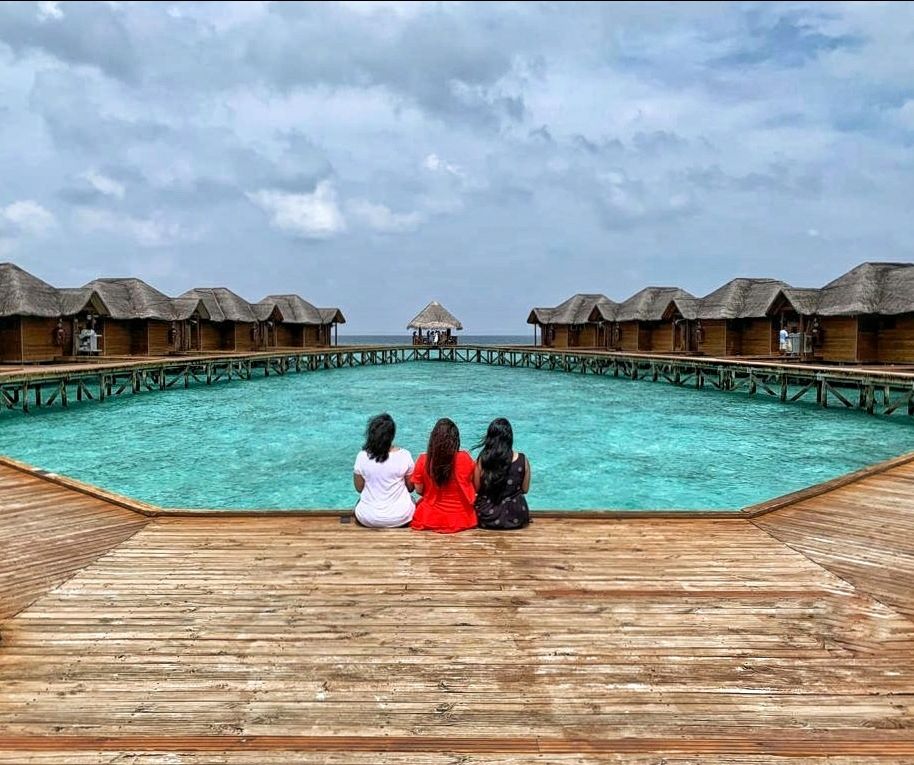 This Resort Fihalhohi is a perfect getaway.
This Resort has Beach Bungalows and Water Villas.
You can stay here or plan a one day trip to this island.
They have two restaurant. The food is decent.
Their beach and shallow water is perfect for snorkelling. I spent hours in the water.
The area outside the beach Bungalows are quite shady and have chairs, hammocks to rest.
Had a great time on this island.