First day celebratory welcome in our secret hideout(Beach Bungalow)..An ethereal view of white sand and blue blue ocean from our beach bungalow front porch made us speechless!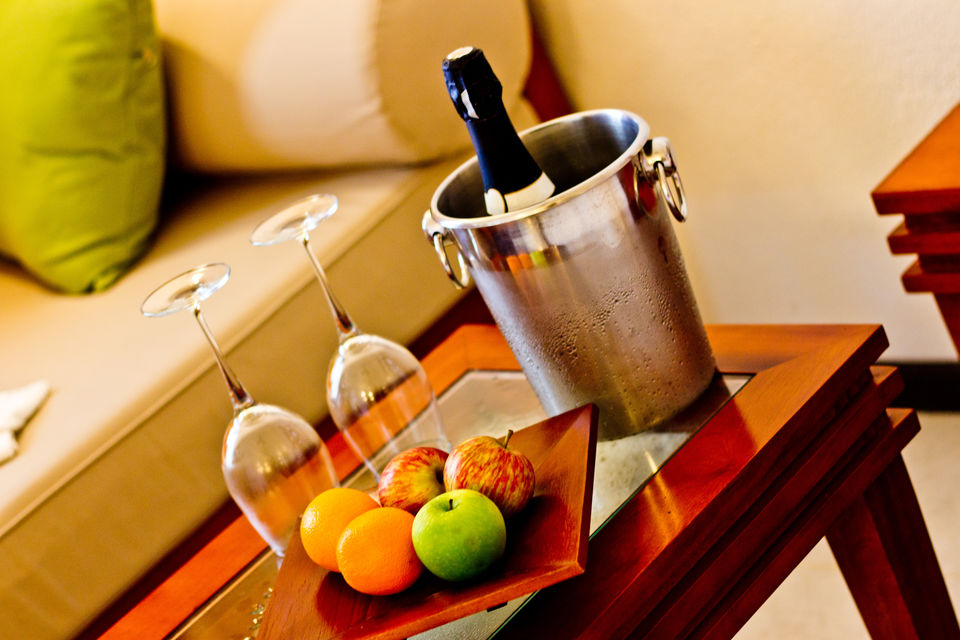 Rejuvenating body and soul amidst the sun bathed Water Bungalows and sparkling blue ocean.
I just want to lay down,let the Sun hit my face and forget about absolutely everything.Yes..this is what Maldivian sunshine does to you!!
A surreal view from our Water Bungalow's beautiful deck.The vast and calm ocean never cease to amaze us.It's immenseness truly makes us humble..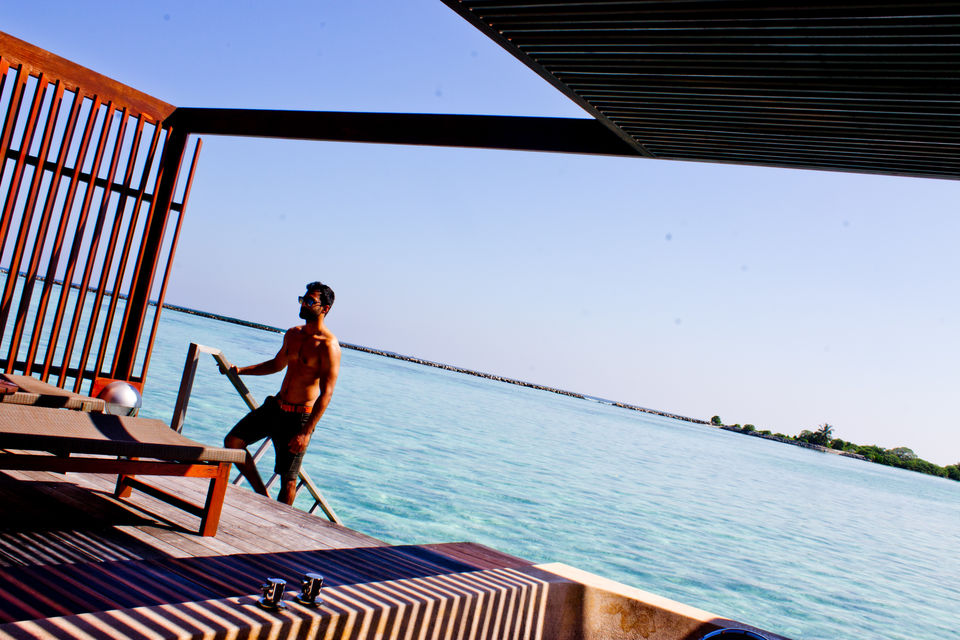 The calm water,the clear blue sky,the sun kissed faces and the amazing marine life hiding and thriving on the corals are the perfect recipe for a romantic spin.. :)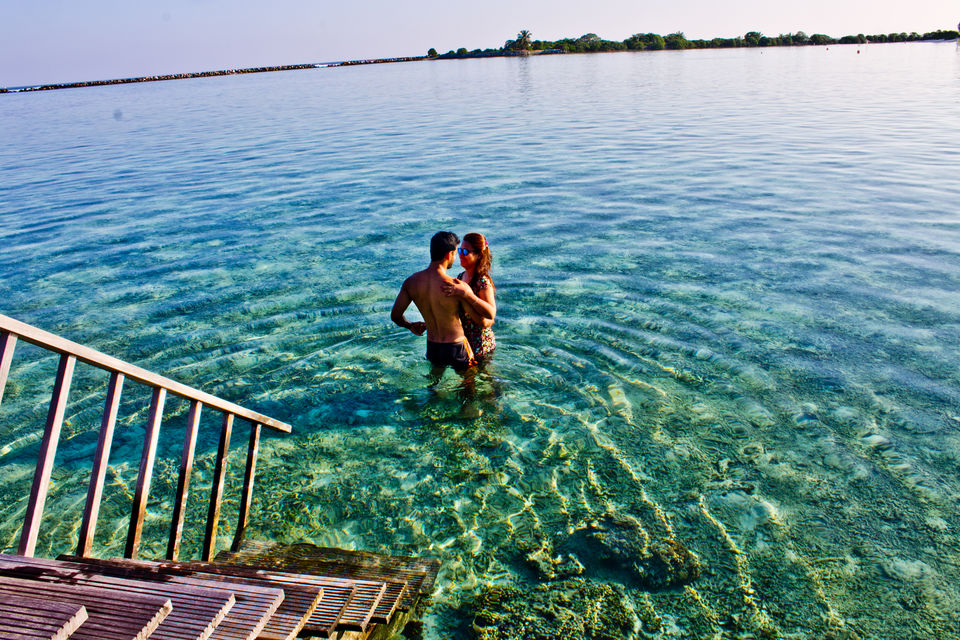 Basking in the golden glow of dusk and watching the Sun meeting the ocean's horizon from water bungalow's deck really makes to appreciate to abundant beauty of Nature..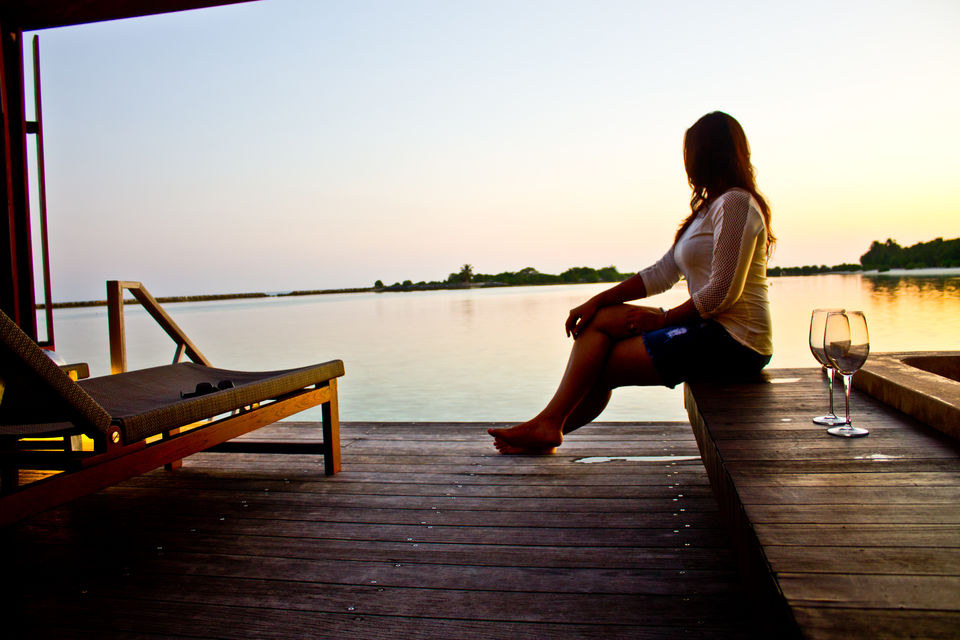 A leisure time spent in the porch of Beach Bungalow listening to the sounds of the night and wising upon a shooting star that this moment never ends..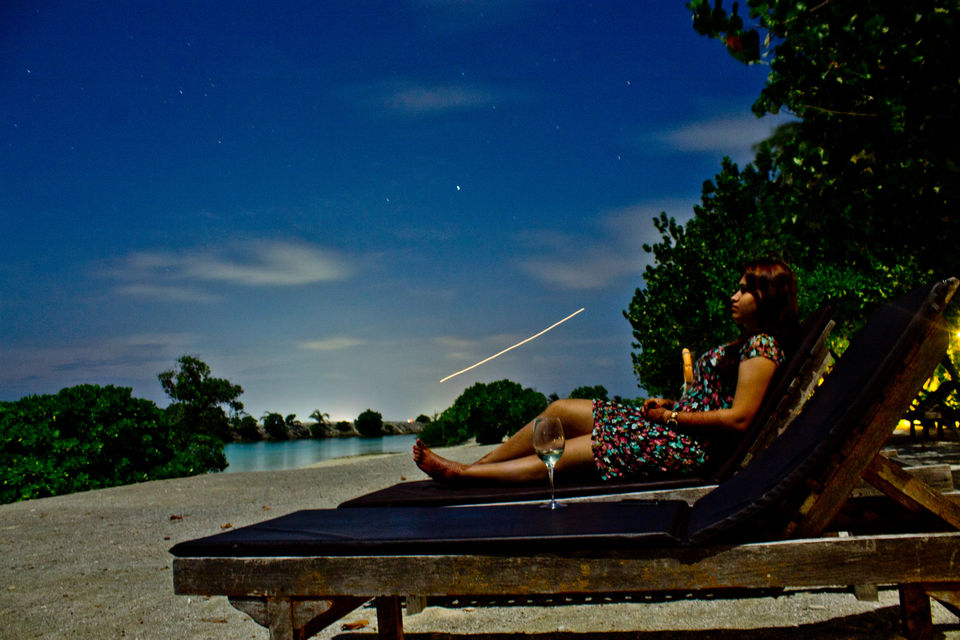 Frequent searches leading to this page:-
Maldives honeymoon package cost, top Maldives tour packages with price, best Maldives tour packages for couple with price, best Maldives tour packages with price from Delhi, Maldives tourism best places to visit, Maldives tourism best time to visit