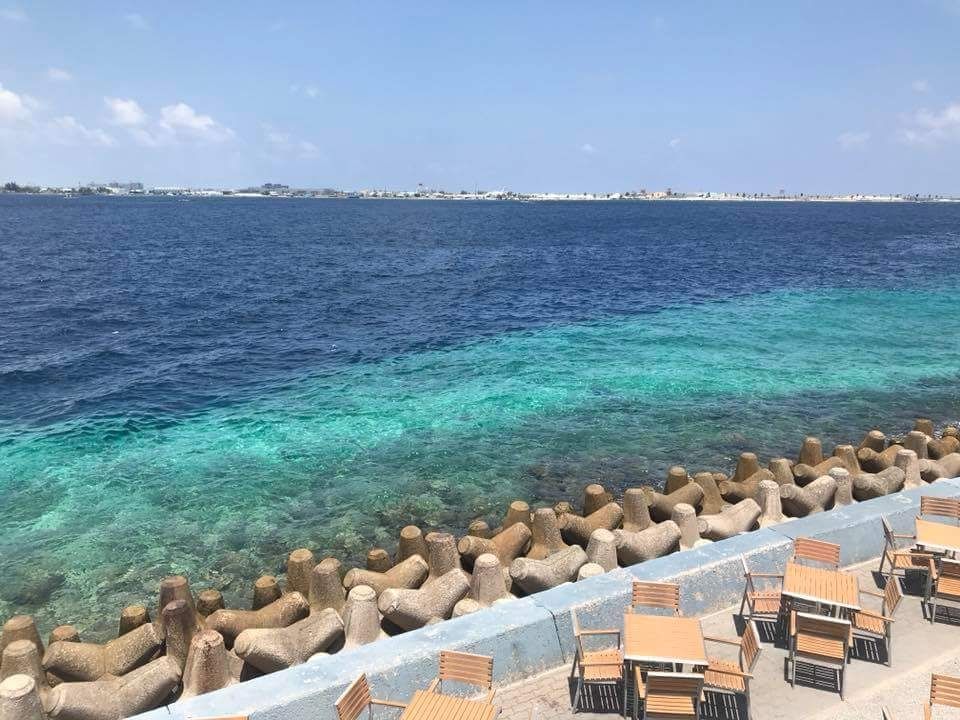 Our ship was stationed at Male for a day, when the team of sailors decided to go on a shore leave.
We all left in the morning through a ferry boat and got down at Male Island. One won't feel any different at this island if you are from India. We had our lunch at a local restaurant near the ferry booking place at Male. Since we were there only for a day, decided to do some water sports before leaving.
After our lunch, we took off for Hulhumale Island for sight seeing and snorkeling.
The blue water will make you jump in them and play like you are a child. Being from India, I had never seen water this clear and was so excited.
After reaching Hulhumale, we took a nice walk for kms, exploring the place and hogging at food stalls and booked for our snorkeling session. Scared of water, but the excitement took my fear to another level. It was too amazing to experience such a beauty of sea life.
The trainer's took us in a small speed boat to a different island for snorkeling and making sure of briefing us and getting us all in life jackets, he made us jump into the ocean. It was dead scary.
But this experience was too thrilling and unforgettable. We all enjoyed snorkeling and after few hours we headed back to the trainer's place. Clicked few pictures and enjoyed the beach again and after refreshment we had our dinner, shopped few souveniers and left back to our temporary home called ship.
It was an overall package of amazing experience. Surely hoping to visit again to experience the things we missed out here.