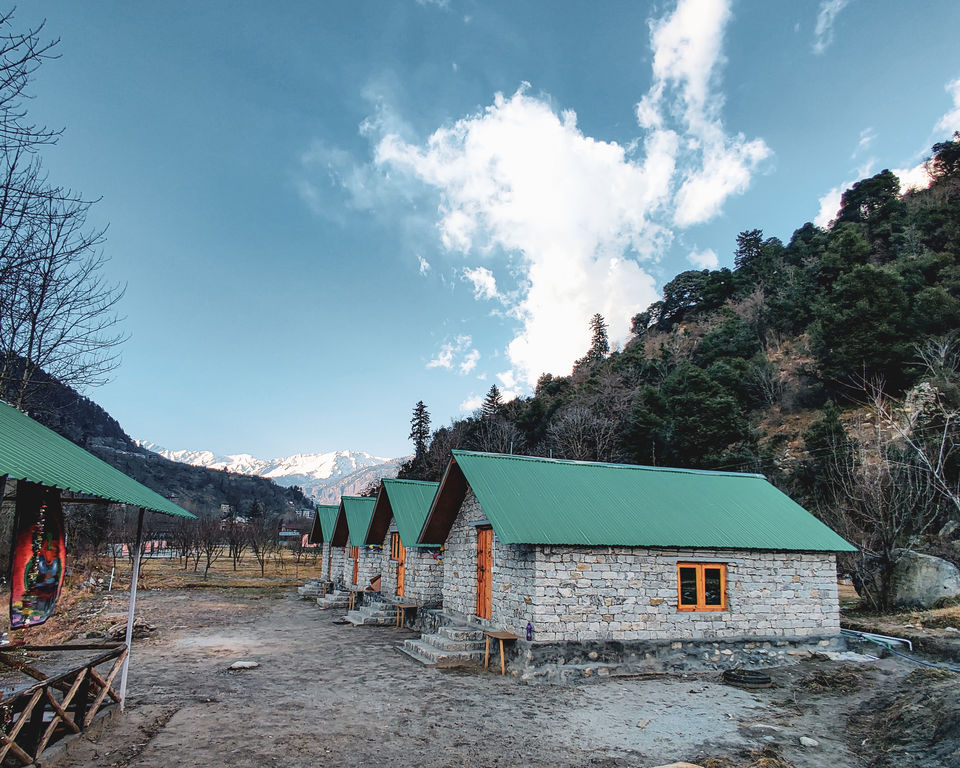 Remember when you were in middle school and during the arts and craft period your teacher would ask you draw something so you would take out that new set of sketch pens that your got for your birthday and and start drawing your heat out? And when you were finally done, you'd look up from what you thought was your masterpiece only to find out that every other kid has drawn the same thing? Well, I found that same painting in real life.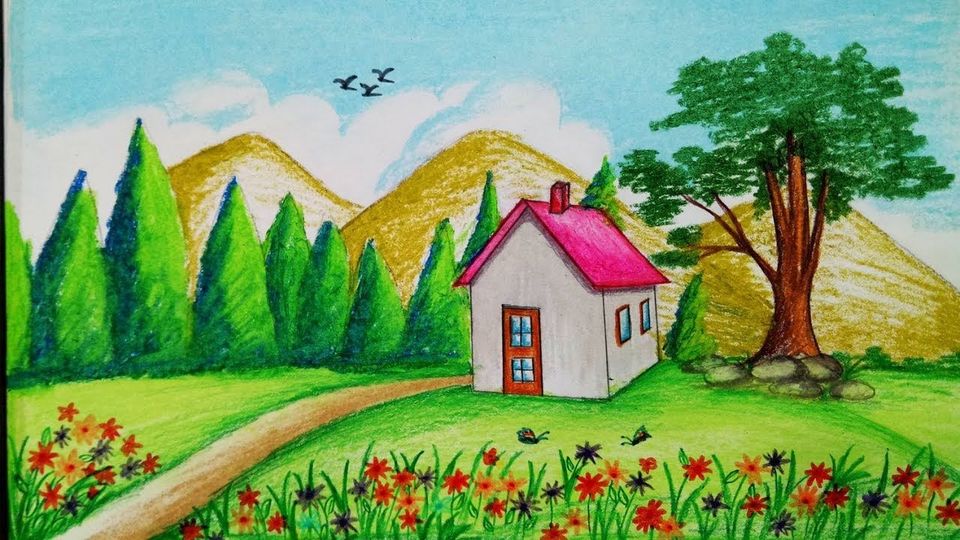 Since I could remember, the idea of a perfect scenery has always been the sun glowing through the mountains and a river flowing beside it and a small little home from here you can enjoy all of that without a worry in the world.
As we grew up, that scenery shifted from the sun between the mountains to the view of the city's silhouette from the balcony of your apartment in a high rise and from the sound of the river flowing to the sound of traffic that never ends.
These Stone Huts in Manali took me right back to my childhood and reminded me to start dreaming again because sometimes, dreams come true. Ot at least that's how I felt when I first saw this place.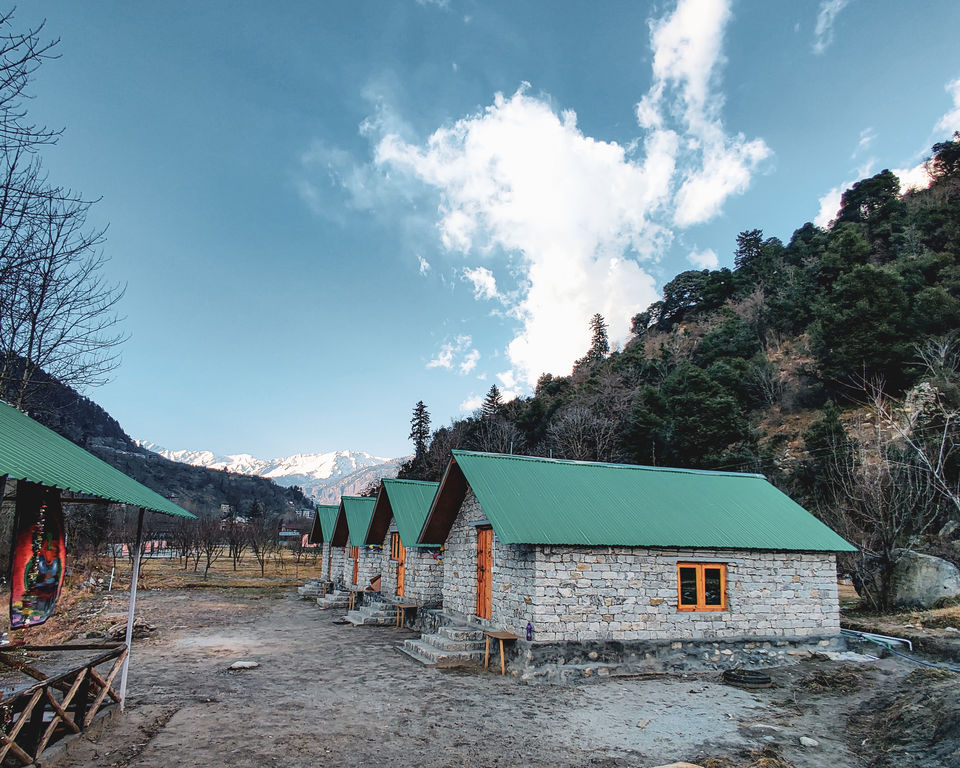 Situated by the side of Vyas River in Kalath which is 7kms from Manali, it is a home stay that offers huts made out of stones with traditional architectural design of Kathkuni. With river and huts, you have an astonishing view of snow capped mountains and apple orchards.
This place is run by two ex software engineers who decided to quit their job and start their dream project of Stone Huts.
Here's a video where I give you room tour and a brief experience about my stay in Stone Huts Manali
It offers spectacular and unique experience of living by the side of a river in a really different type of Huts. Similar to Igloo stay in Manali, which offers a unique experience of living inside an igloo, it is perfect alternative for summers and all the non-snowy times.
Within some 100 meters, there is a famous hot water spring which offers you hot water 24x7 and all around the year! You have the famous Kalath Bridge which is very picturesque and has been in many movies as its one of Bollywood's favourite spot. Upon crossing the Kalath bridge you end up being on the main road which takes you straight to the Manali town where you can explore Manali further and return easily.
So if you ever plan to visit Manali next, you can choose Stone Huts Manali to have an extraordinary experience of fulfilling your childhood dream!