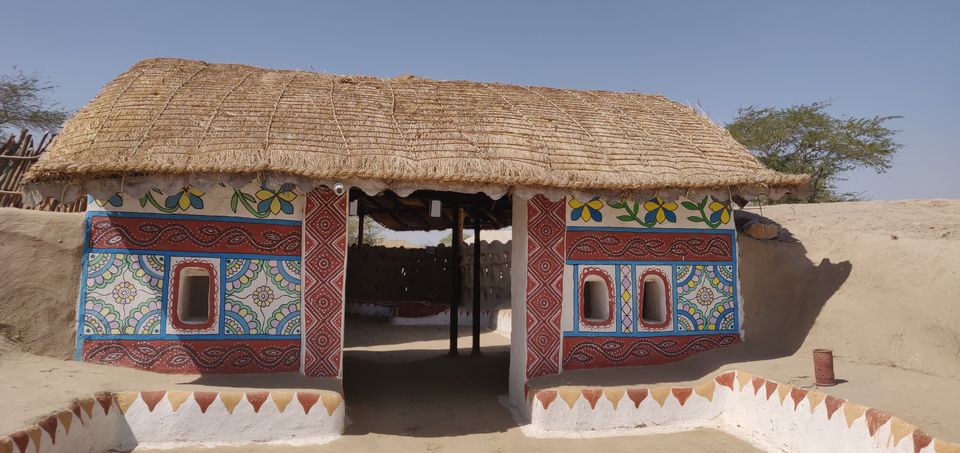 I had one day at hand post a friend's wedding at Mandvi and that too, just in time for Kutch Festival that runs from Nov to Feb. I decided to hire a cab, as I was travelling solo and had to make the most of 1 day available. Got the reference of this gentleman Mr Jagdish Fofindi owning Cab Service and decided to go with him and I must say, it was the best decision. Upon knowing that I am travelling solo, he himself accompanied me on the trip.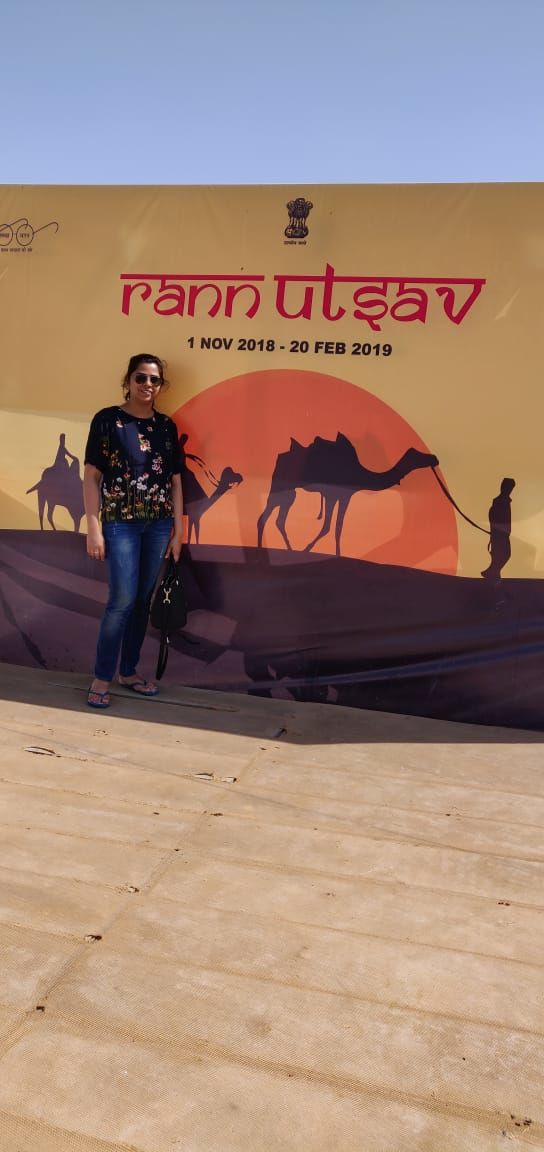 Started the day early at about 7 AM, when we left from Mandvi. As Mr. Jagdish was an experienced hand, we refuelled at a food joint run by prisoners. Some lipsmacking moong bhajiya and chai set the mood for the day. Mr. Jagdish had earlier informed that online booking of entry ticket to Rann of Kutch is a better idea than waiting in the queue. Ticket costs 100 per person and 50 for 4 wheeler and can be booked on rannpermit.com.
We entered Rann of Kutch around 9:00 AM and directly proceeded towards Kalo Dungar (The Black Hill), which is the highest point in Kutch and provides a panoramic view of the Rann and the hills, with Indo Pak border showing up at a huge distance. On the way up the Kalo Dungar, one can experience the magnetic hill when the vehicle moves on its own force. One can sit in peace, enjoy the varied biodiversity and just stare in the distance watching the expanse of white sand spread over undying range. Locals also greet you with some folk music up in the Dungar. After spending over an hour, we got on our way to the famous Rann of Kutch.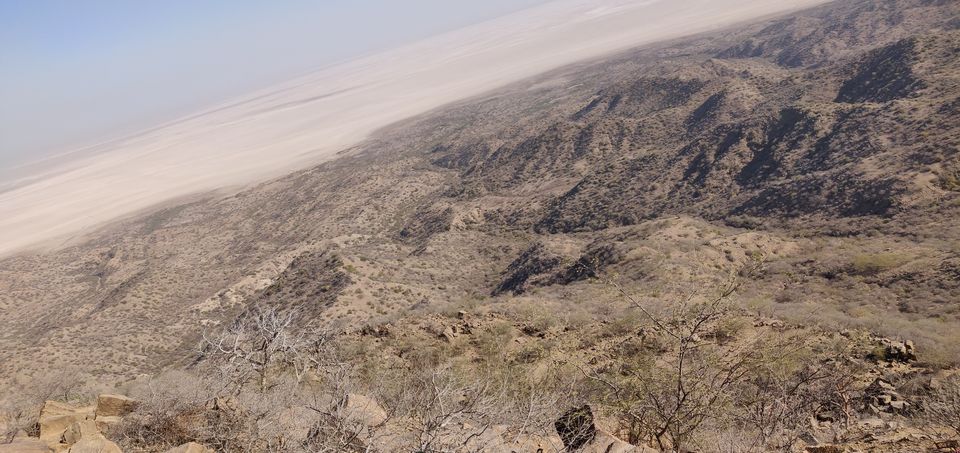 One already starts to witness the amalgamation of cross border cultures in the last village towards the border. One also has the option to go further for about 30 Kms to see the Indo Pak border, but I chose to stay away due to time constraints. We took the shorter route to Rann of Kutch and I was amazed to see a desert for the first time. Barren brown lands with Cacti growing here and there, no other sign of vegetation and population – was intimidating at first. Wind blowing at a distance bringing in huge waves of dust was a first time experience. After travelling for about 45 mins, we reached the famous Bhungas of Rann Of Kutch (tents/ destined areas of stay). After parking the vehicle at designated location, we chose to walk to the white sand beach. After about 30 mins, we reached the Salt Beach where we saw nothing but White Salt spread on the canvas of earth. Strolling on the white salt, touching and feeling the salt particles, about half an hour passed post which I sat calmly seeing the salt glistening under sunshine. While the experience would have been much extravagant in the evenings, but glad being able to visit the place in right time. After clicking some nice pics around the props placed at beautiful locations, we headed back to the base. We took a quick ride on the camel carriage and enjoyed the slight tumults of camel's gait pulling the beautiful carriage. Some quick shopping of souvenirs and we were on the way back to Bhuj. We visited Shaam e Sarhad resort for lunch (based on a recommendation) on our way back but disappointed as they had closed for the season. We then stopped over for lunch at a different place and after a sumptuous local spread, headed back to Bhuj. On the way, back one can visit the huge textile villages of Gujarat (Nirona, Sumrasar, Dhordo and many more) but rather than taking a 15 Kms detour, we stopped on our way back to a small artisan factory where we saw almost 7 different styles of handiwork of Gujarat.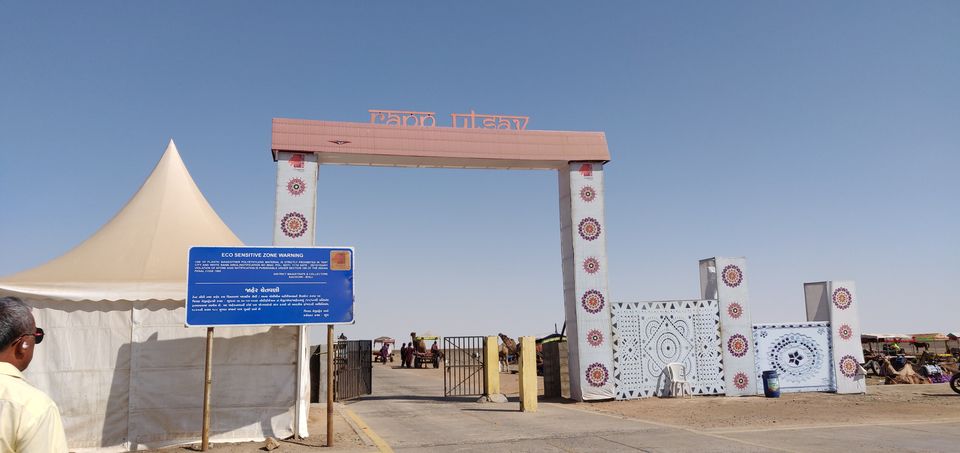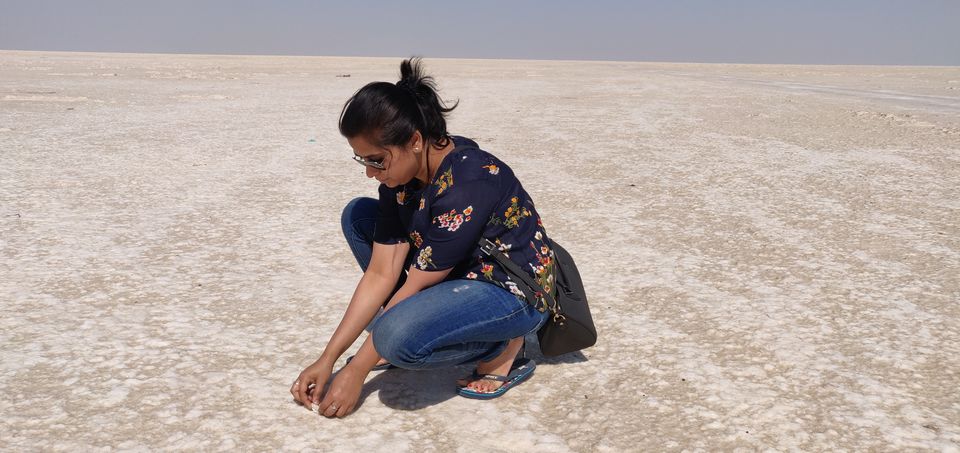 We reached Bhuj by 3 PM and directly went to Prag Mahal, the clock tower palace which houses lots of remnants of royal family. The palace is made in European style and has few good antiques to look forward to.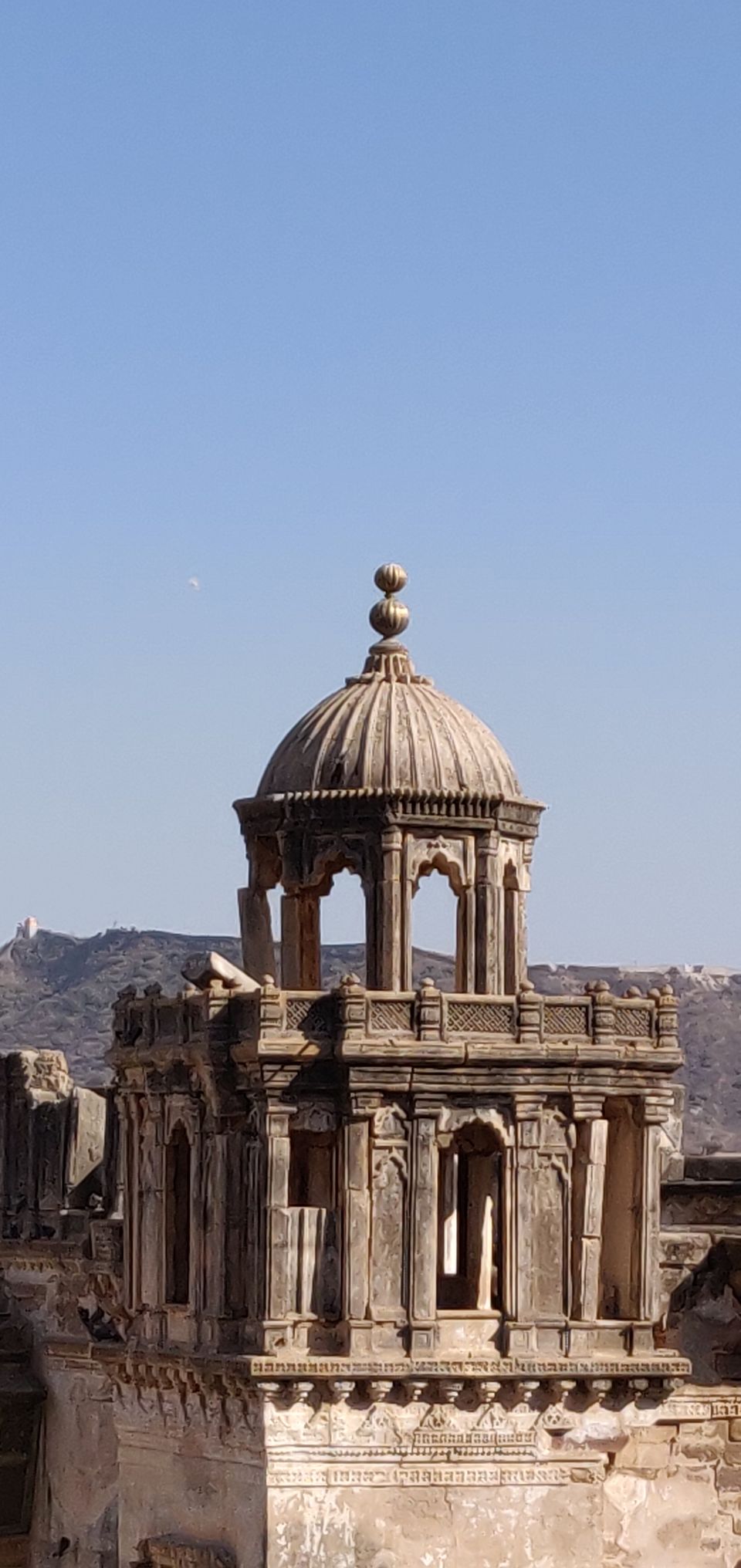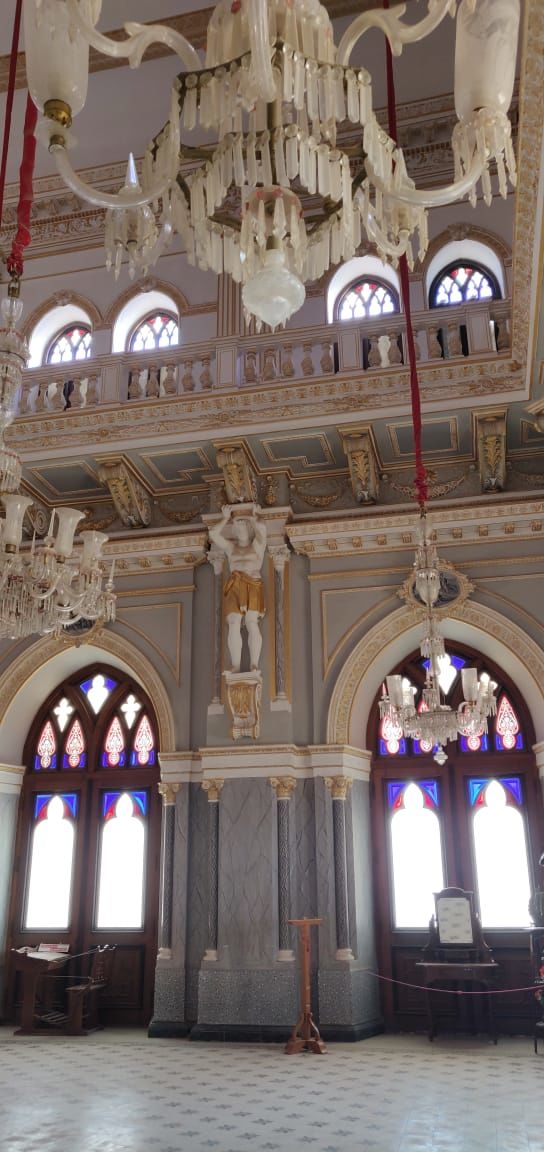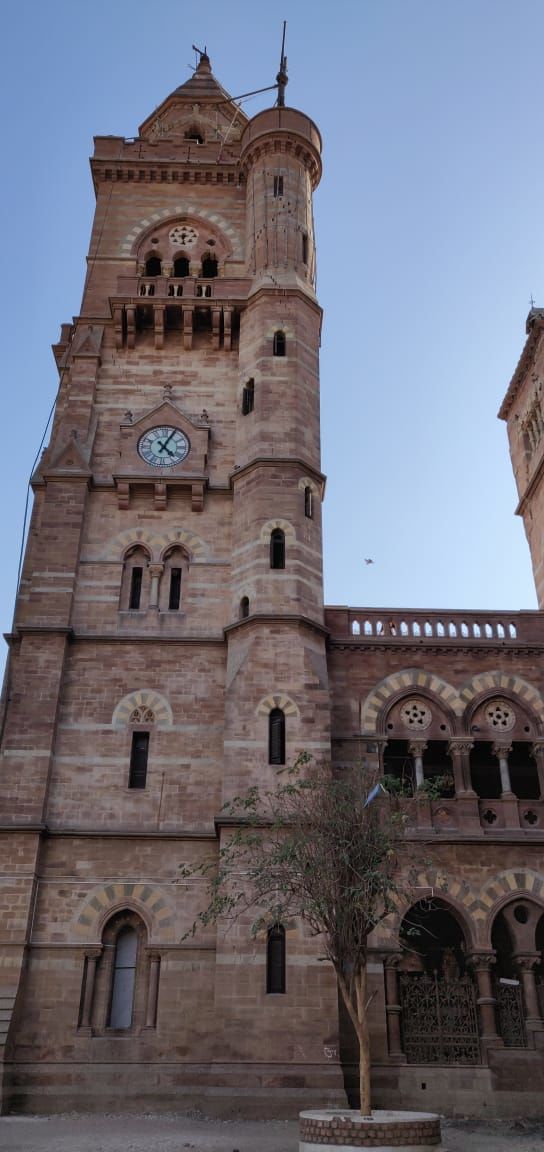 Within the same compound, Aaina Mahal is located and is known for its vast collection of mirrors from across the globe. Both these properties were marred during the earthquake but there have been lots of efforts to restore them in their true sense- but the damage can still be noticed. While the entry ticket is expensive and usage of camera is charged heavily at both these places, one must visit them once.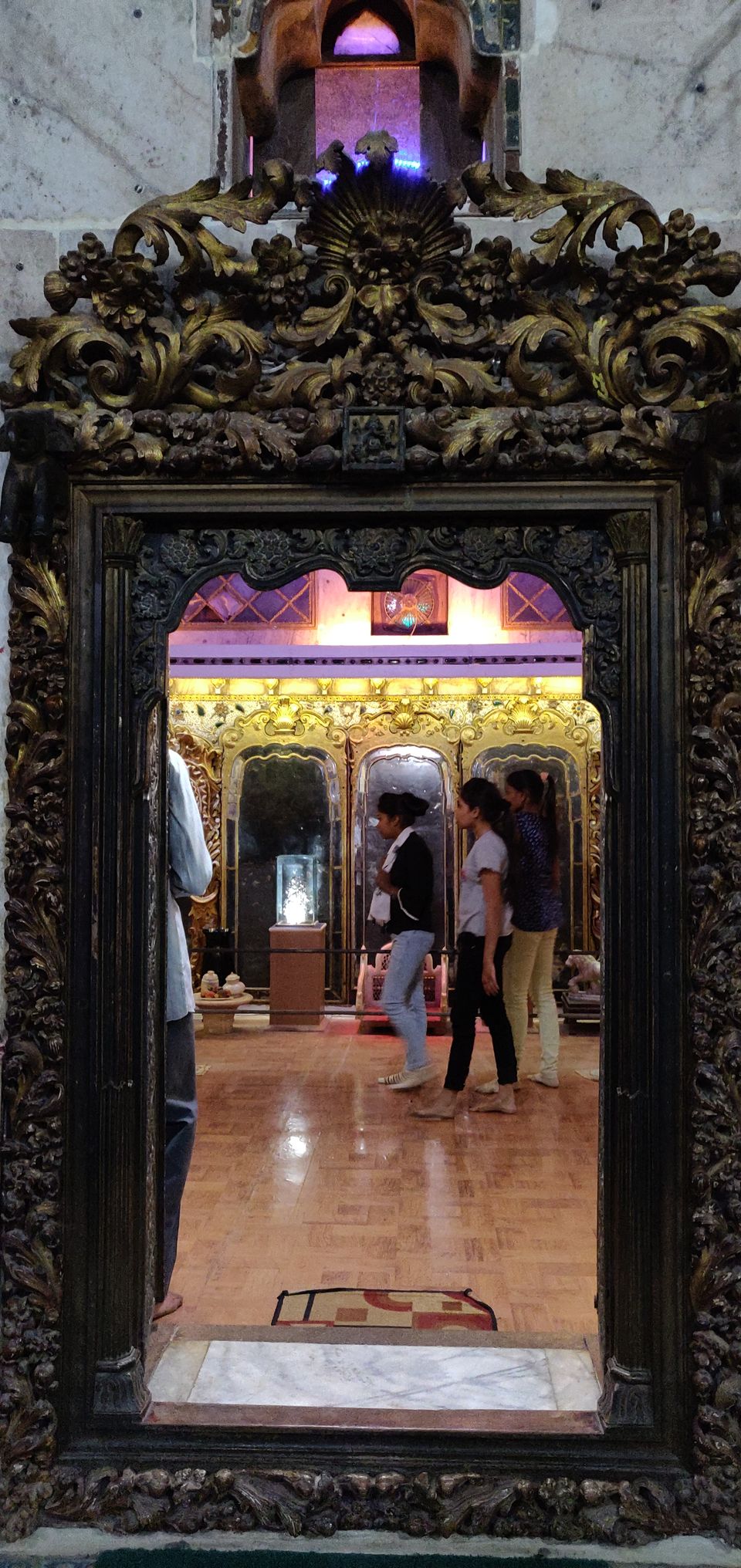 We had to make it quickly to the Kutch Muesum, which was set to close post 5. One striking feature about this museum were the life size figures depicting how life evolved in Kutch. Other than that, there are stones, gems, busts, figurines which are nothing entirely unique from other museums. One can avoid this, if time is less.
Post the Kutch Museum, we went to Swaminarayan Temple – which is one of the best ornate ones across India (Kutch being the primary home of deity in India) and is about 10 minutes away. The heavily carved white marble definitely brings in solace and awe.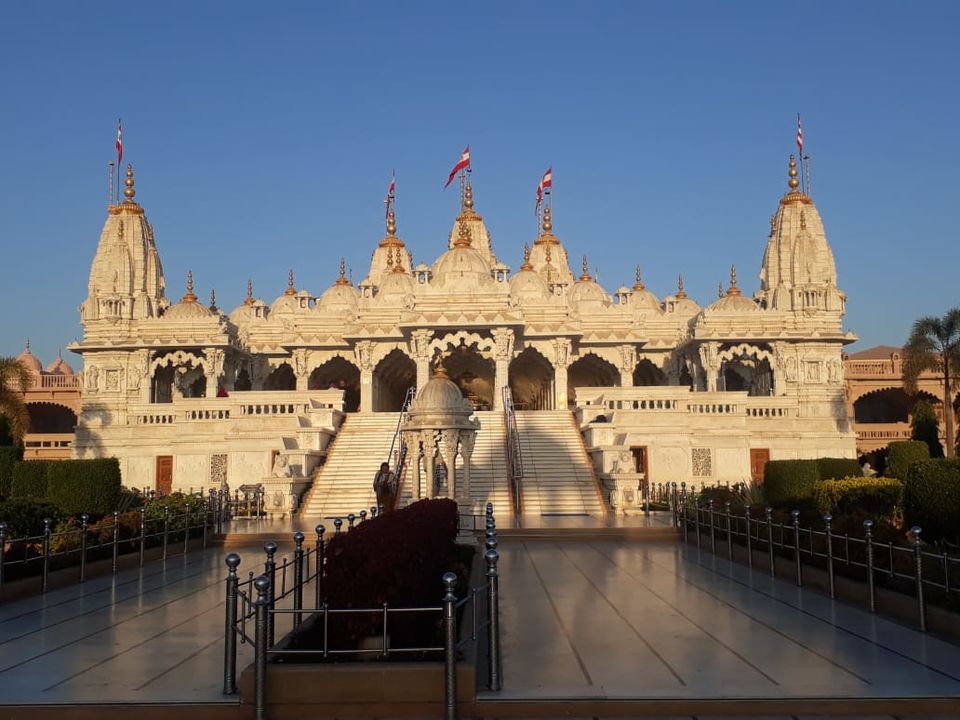 Then we hopped on the car to reach Chattedi via Hamirsar lake. This is where the tomb of Kutch rulers exist. But the compound is much more than tombs. With exquisite carvings on red sandstone there are not just tombs but beautifully segregated areas designed for different purposes. Even though the property is heavily damaged but the setting sun made it real beautiful. Must watch and one can spend about half an hour at this location.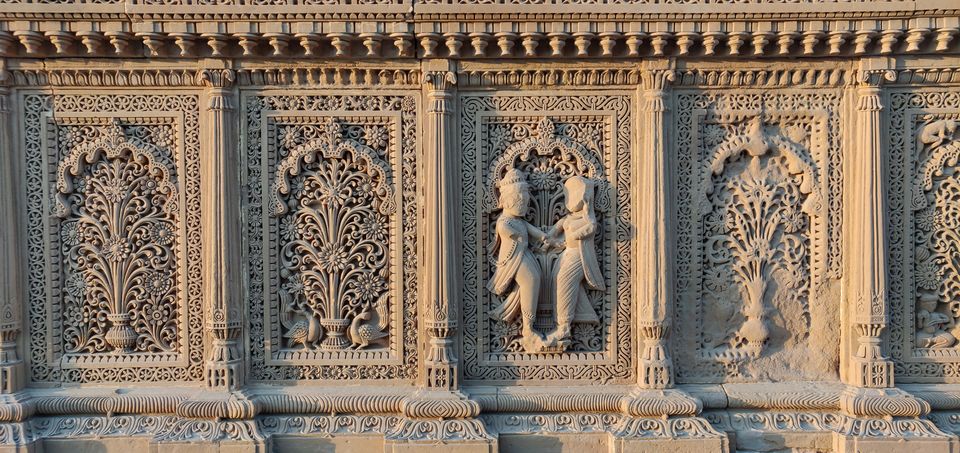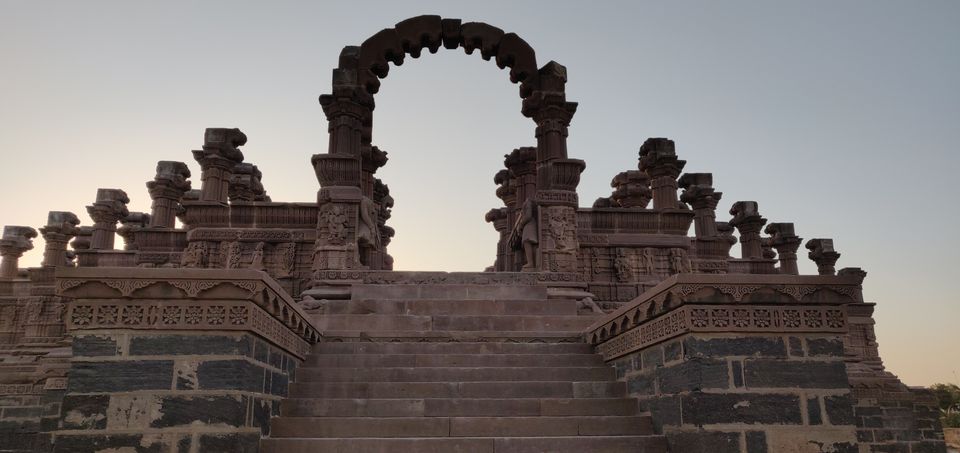 We were also guided to go for Vande Mataram Show at Bhujodi (20 Kms away from main market), which displays Freedom movement via light and sound. To our bad luck, it was Monday and the place was closed, including Bhujodi which is a shopping haven. So, after a quick bite, we went shopping to the Bhuj market and picked up Kutchi shawls, Bandhani sarees and some handmade toran, which are a Kutch speciality.
Post shopping, at about 9 PM I bid adieu to Mr Jagadish, who was a great support while travelling solo. And then started by bus journey to Ahmedabad, my next destination.