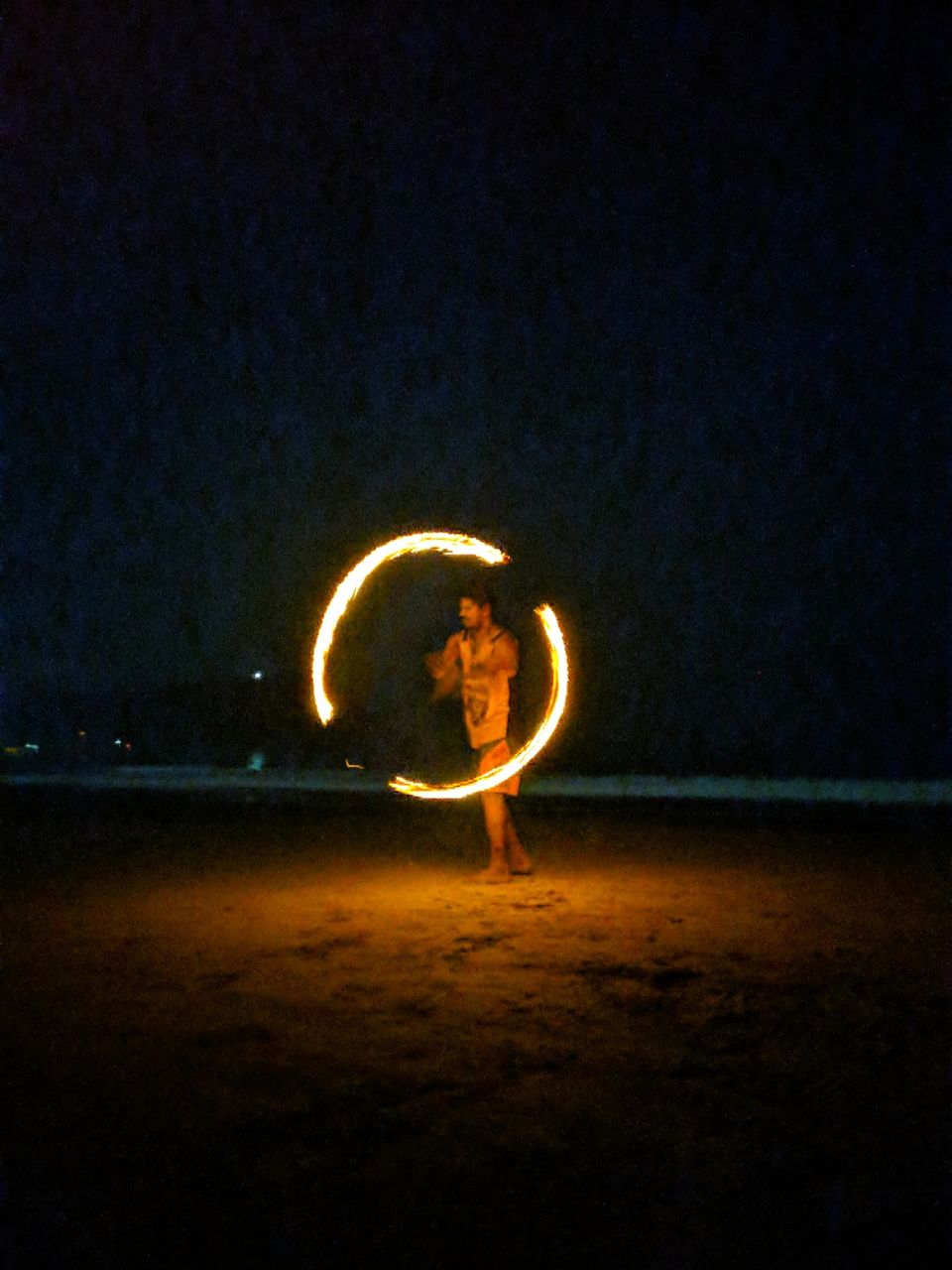 The name said it all. It was a paradise I was waiting to explore, unfortunately hadn't gotten a chance to yet. When the mafia boys poped the plan. I knew the first second that riding to gokarna would take convincing to Do.y parents are pretty chill, apart from the fact that riding shivers their bones. Mom was easy. The boss man took some work. Well that's another story by itself.
The word yes was never uttered. But we all understood that I was going and that was enough for me. I saw this as an opportunity to upgrade some of my gear for riding. Good thing I had some money stashed up.
We began the ride at 6am. Meet the boys at the meeting point by 6.30am. Empty roads in bangalore are like hope that humanity still exists. Did I mention we made a message group to keep our parents updated that was a really great idea, could say it sealed the deal as well. Anyways back to it. We started rolling 4 bikes rolling through the highway in an organized pattern, keeping a steady speed. First few hours were in the dark, but as soon as the sun started to show we knew it's time for a photo sesh. Stopped on the highway had some hot coffee loaded with sugar and clicked a million photos, it was a burst of social media activity, stories looked like Morse code.
Quickly realized that's its a long ride to the destination, better get started. Long stretch of highway lead us to our breakfast spot, where I distinctly remember to be the worst decision. Everything we ordered was over. Compromised with some sad dosas and back at it.
The highways narrows into two lane roads that later curled into beautiful pathways on the mountains, twisties as we liked to call them. If you've ever heard the saying ''happiness is around the corner'' ask most riders and they'll tell you '' Hapiness is in the corner''. The twisties pumped us with adrenaline. Roads sweeping left right up down. Ahh it was something everyone must experience. It's the peak of the ride, and chick Mangalore dilivered those to us.
After a gruesome session at the mountains we stopped by for a small break. Obviously to take pictures. Feeling all adventurous we tastes some insanely fresh mangalore buns. For those who don't know about it, they look like fried domrame cakes and taste like a mildly sweet donout. Served with some spicy coconut chutney the balance was created.
Some fresh lime soda on the side and bliss.
Back to the roads again.
Another 2 hours of twisties. But this time the roads were not as good. We proceeded with caution. Having fun at the same time. Experimenting with new gopro angles. Hairpins came. The cars just kept piling at the pins. *Sighs* bikes being bikes, we nagivated our way out of the chaos. The time was about 4.45pm. Our destination udupi was 1hour away. We called our friend gautham who had a beach guest house there. Had arranged for our stay. As soon as we hit the coastal town of udupi. The stench of fish covered our noses. But with time we got used to it. Udupi gave a peaceful vibe. Don't worry be happy types. Small stone roads with palm and coconut trees on either sides. I was longing for this vibe since a long. Rushed to the house. Meet gautham. Changed. And into the abyss at the perfect time. Sunset. Starfish. Dogs chasing birds. Waves. The feeling of sand under my feet.
Aah. What more could a melenial ask for.
We stood there catching up with gautham as the sun went down. Then the hunger kicked in and we walked along to beach to find a spot to pop open a cold one with the boys. Eat some really good mangalore food. Kori roti. Ghee roast. We're among favorites.
The night was young. Even though we just rode for 550kms. Gauthams hospitality and company kept the fire going. Shots. Some beer. And then we sat on the beach under the moonlight. In the concrete jungle, we take all this for granted. The moon. The sun. In our busy lives, we gotta find time to appreciate the little things. Be greatfull. Isn't that what life is about, the little things. We sat there with Ritwik playing his guitar to the rhythm of the waves. Bala singing some legendry songs, Under the glistening moon. Oh a what a sight that was to behold.
Then there were 3. Maggi was our go to option for food. Well it was 2.30 am so we didn't really have any other option.
The master chef in us made some garlic infused aldente maggi. Sipping old monk with maggi was like a match made in heaven.
The next day gautham dad was so kind to offer us breakfast at his place. Idlis so soft. And vadas crispy golden. Took this opportunity to clear out the memory cards for the rest of the trip. The Thunderbird, ritwiks ride had its chain loose, so we got that done. And left by 2pm. Day 2 of the ride. Udupi to gokarna. 5 hours is what Google said and that's how long it took us. We reached gokarna pretty late. The roads were under construction, all the way and then daylight was gone. Cautiously we made it. Ashamsu was waiting for a long time. We quickly made the treak down to the beach, checked into the first shack we found. Craving some beer and food, it was no surprise we ordered more than we could eat.
I saw a shim erring light in the distance, a fire performance. Right then I new I had to take some pictures, boys sat down with the guitar again and started to play along the fire. People gathered to witness the spectacal. Later to our realisation it was Christmas eve and the beach was lit through the night. The whole night we played music and sang. Making new friends and meeting new people. At 1am or so we went for a swim to escape from the humidity. I must tell you that was the best swim I've ever had. Slaty waters under the moonlight, couldn't have been better. Late to sleep. We woke up quite late the next day and decided to visit other beach and look for a better accommodation. Clearing our way through the narrow street which lead to the famous temples of gokarna, we made our way to the main gokarna Beach as it was called.
Secluded, was this paradise. We all thought to ourselves as we saw the sun go down. Pristine white sand and blue waters, was this your plan all along? I asked heaven, whilst humming the infamous swedish house mafia song. 'heavens got a plan for you'.
Eventually a great homestay we settled in, a hot cup of coffee. And some sour lemon teas. Enjoy the white noise of the waves amidst the gleaming full moon. Oh it was a sight to see. A few stray pups brought smiles to our faces. We had a great meal and a few beers, Bordem struck and it was time to wander. Guitar on the back and phones in the room. Nothing to worry about but nature and music. We walked miles upon miles till we reached almost the end of the beach only to stumble upon a Russian guy running shacks, shared some good vibes and after a few songs we bid our farewell and trecked back to the homestay. The high tide presented a challenge but wanderers we were. Packs of dogs ran to us and we couldn't stop petting each on of them. P.s if you hate dogs stop reading. Finally made it back for a good night's rest. Missing the amiable vibe, we set out to look for om beach on the way we stumbled upon some magical view points and some intense off road routes. As we looked at each other. The excitement in our faces was enough to tell how much we all wanted to run those trails. Many hours of dirt tracking we landed back on kudle Beach. Kudle felt like home. But this time we found better parking and a shorter route to the beach. Nepalis birthday eve. We had a blast. As we wandered the nights lit by the moon. We discovered a hym that we had never heard before. It was almost from another planet. After long hours of zoning out with the eargasm. A small fire from twigs gave light to the faces of these mysterious astists. Sleep deprived we stayed awake the whole night awake to see the sun rise. As sharat and I decided to be a little adventurous, with our doggo tiger. We started a trek that took us atop a hill. The sun rising on the left, paddy fields in fog in the middle and the beach to the right. At this moment, we realised how special we are to be a part of this planet. It's nature that gives us her best and we take it for granted. Realization can be a great source of inspiration.
The next after noon and evening was spent slack lining. And snoozing out our tired bodies. Preparing for the long haul. A good dinner and many great photos later we woke up the next day early to hit the road. Yana caves was on the list next. The famous bat caves were a magnificent sight to see. Although it was pretty crowded at that time. We managed to absorb the best bits of it. Met a bunch of hippies. Jammed along. And back on the road. Not too long untill we were sleep deprived. So we took a nap on the side of the road. As every car passed by, the wind helped cool us. A sugarcane juice vendor helped us with directions. Also was a great conversation for sharat as he decided to stay up. While Bala Ritwik and I got a shut eye.
An hours sleep felt like bliss. It was all we needed. We rode the beautiful country side roads of Karnataka for miles. Without a break. After a long 5 hour ride we reached davanagere. Benne masala dosa and lunch. The words synced with each other. At around 4pm we stuffed ourselves with the best Benne dosa in the world. Took some time for bike maintainence. Tanked up. And shot towards the setting sun. Riding with the sun is the best feeling anybody can get. Trust me it's pure bliss.
Straight highways for 400 odd kilometers got us bored and sleepy. I resorted to screaming and singing songs. While the others swaped bikes. After a point we had to stop for a fuel up and a nap for sharat. Coffee was undeniable a live saver at the time. Quick nap later we hit the road again. And as all good things came to an end. We got back to our monotonous routines only to wander another day, another place, another time.