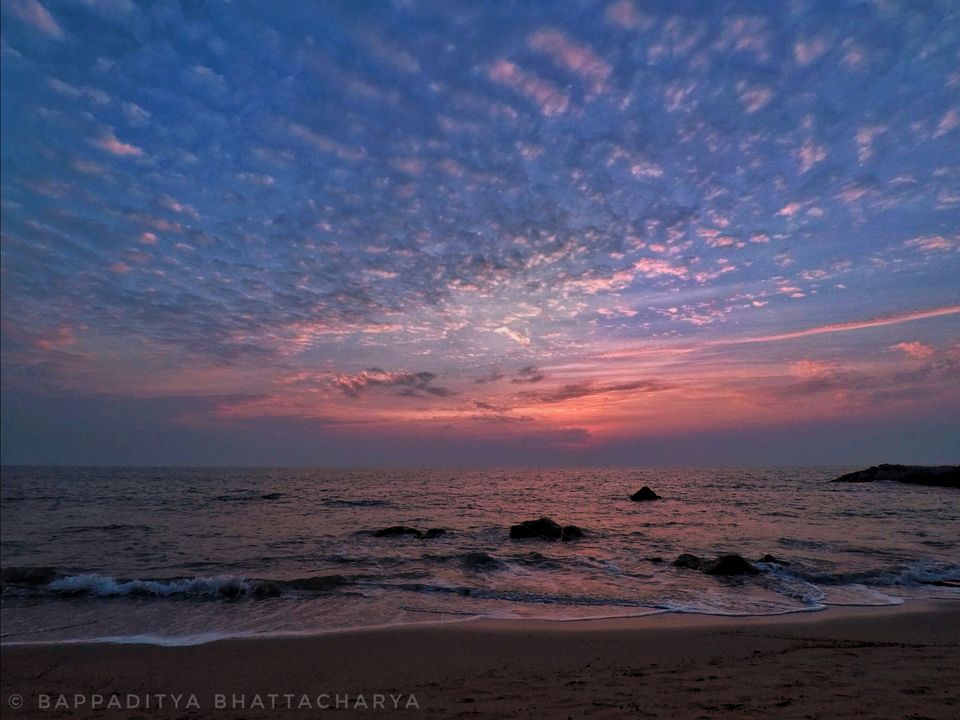 When you say Goa, the first things that pop to mind are beer, beaches, mouth-watering sea-food and an easy-going lifestyle. Our small four day escape to Goa was no different. Goa has a diverse landscape. It is not possible to explore all of Goa in one go. Definitely not in four days. So, you can design and customize every trip to give you an unique experience on each of your visits. This is one place you'll never get bored of, if you know what to look for and where.
DAY 1: Got off the morning bus at Margao. It was a long weekend. After hours of searching for a bike and without any luck, locals advised us to head to Colva. So we did. Colva was no different. No luck there too, until a shopkeeper agreed to rent out his private scooter at a slightly higher price. Tired and famished from all the roaming around in the sun with our rucksacks, finally we started towards our destination, Agonda. Our huts were on an isolated hilltop with panoramic view of Agonda beach. We were tired from last night's travel and decided to end the day early after an evening walk on Cola beach barely 2 KMs away from our huts.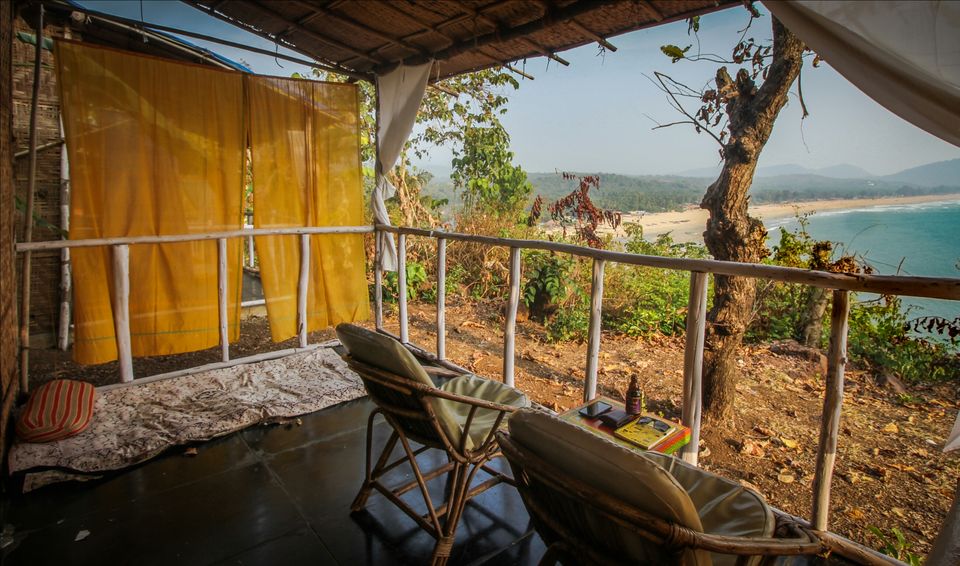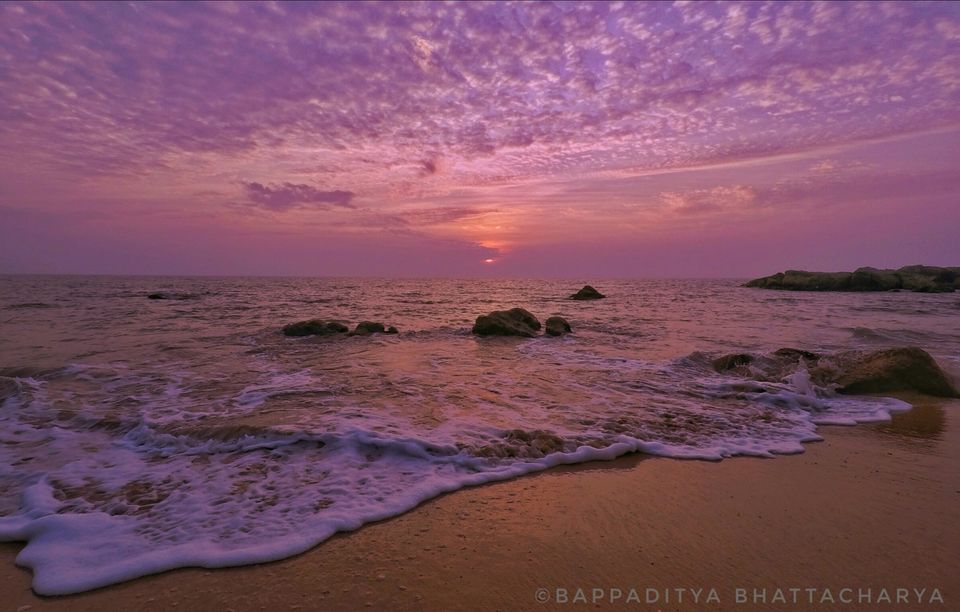 Our second day here began with a ride to Palolem for lunch. After a hearty meal of Squid rings, Prawn Reshad and beer we headed to our next destinition, Colomb.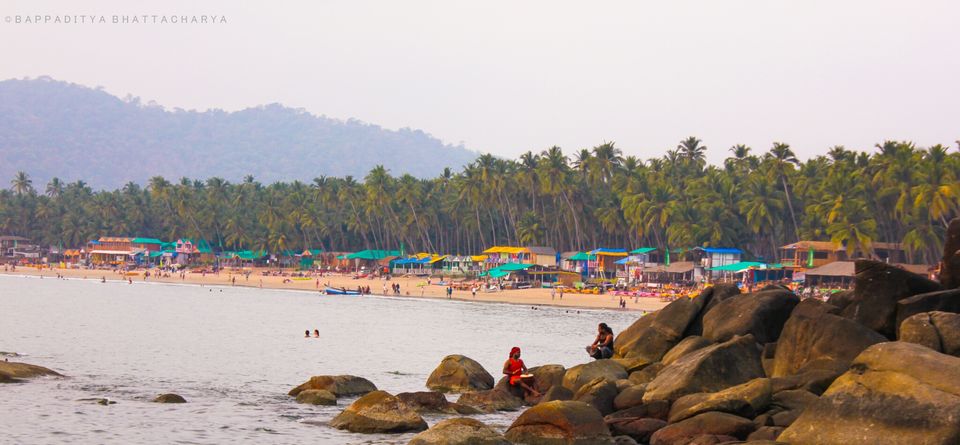 Colomb is a small strip of sand fringed with coconut and palm trees. It is between Palolem and Patnem. The entry point to the beach is away from the main road and you can take your two wheeler/four wheeler up to a coconut grove. You have to walk it up from here. Two things to try here are, Chicken Vindaloo and Chicken steak at Bridge and Tunnel. It is also a good option to stay here since the huts are bang on the beach.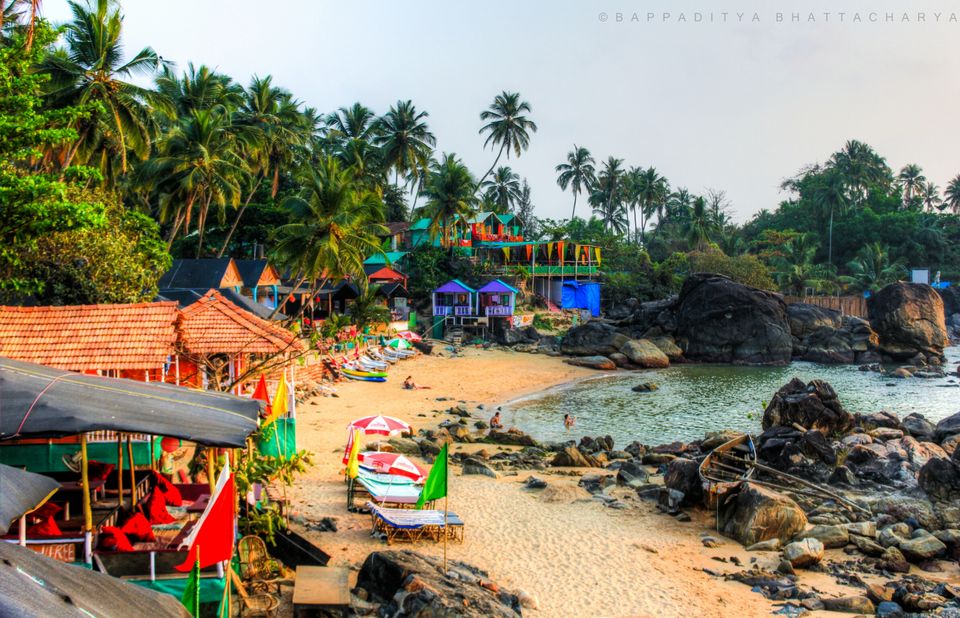 After spending a while at Colomb, we started riding back towards Cabo de Rama fort. It is one of the oldest forts in Goa and is connected by bus to Margoa. The fort provides stunning panoramic views of the ocean from the top.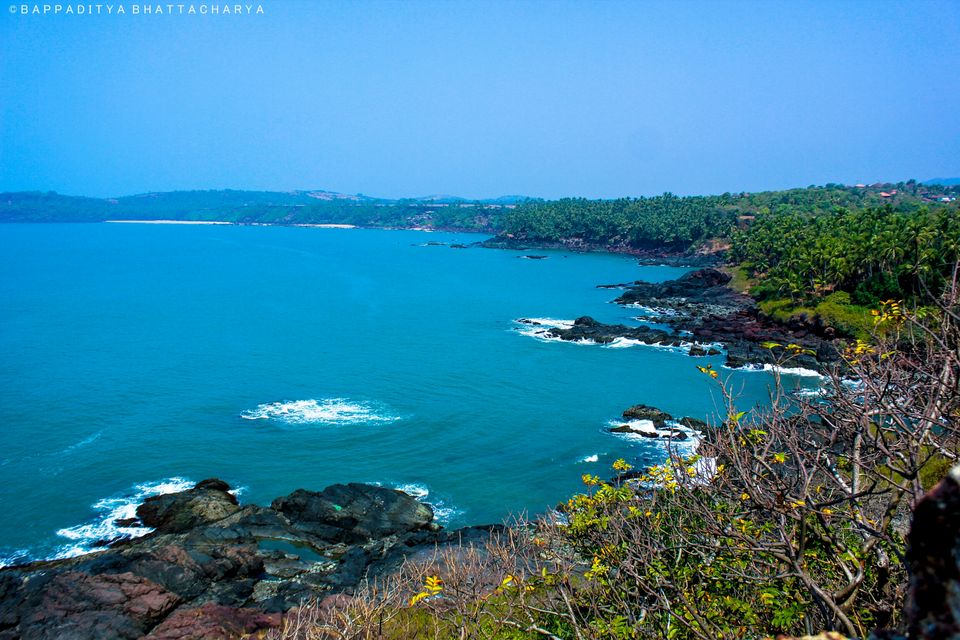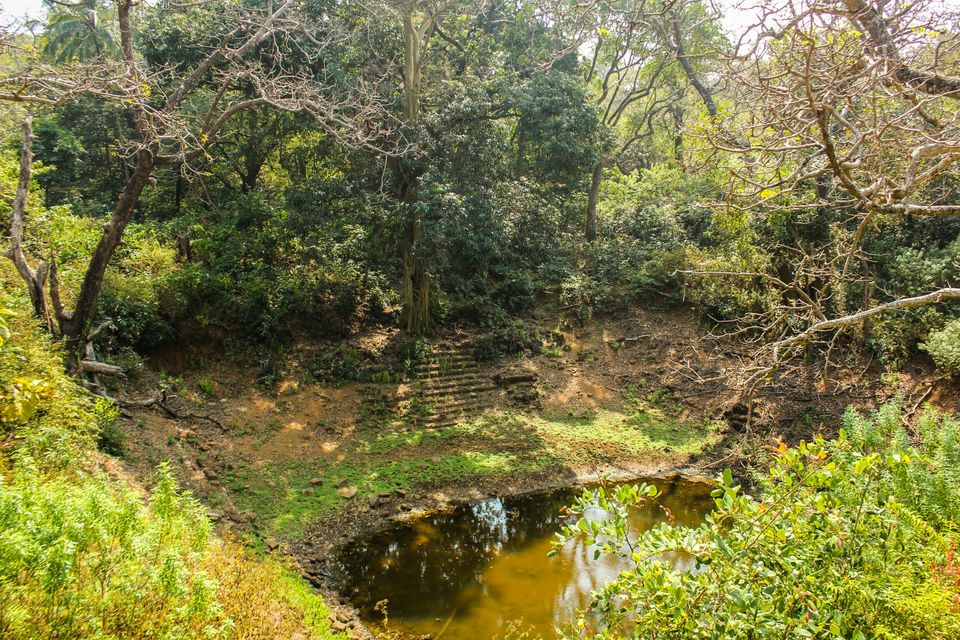 Skipping the beach at Cabo de Rama, we rode back to Cola beach once again. We had planned to rent a Kayak and relax in the lagoon at Cola at sundown. You cannot directly reach Cola beach by car. You need to take a detour off the main road, onto a dirt track and follow it until you reach a cliff.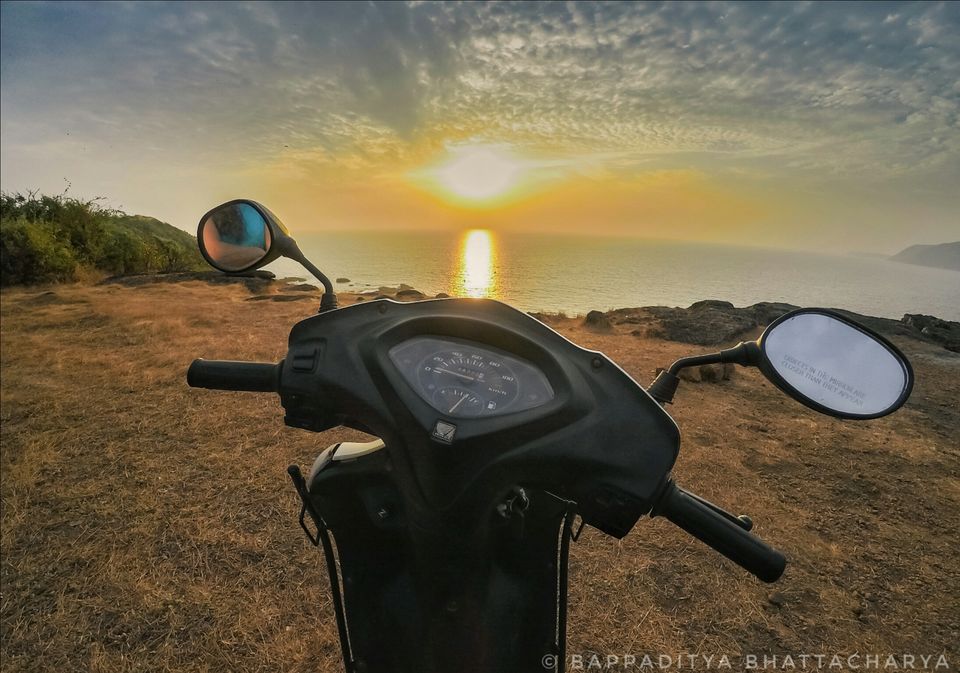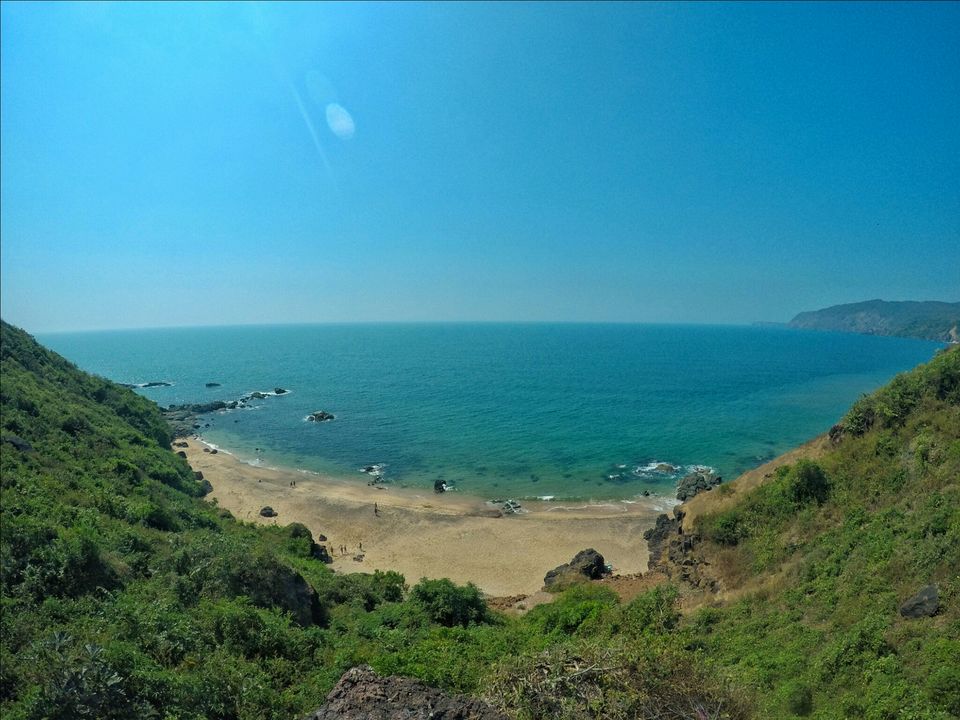 Towards the right of the cliff, there is a small road that goes down to this beach and Cola beach. Keep walking and you'll come across this aerial view of Cola. It's a few minutes to the beach from here.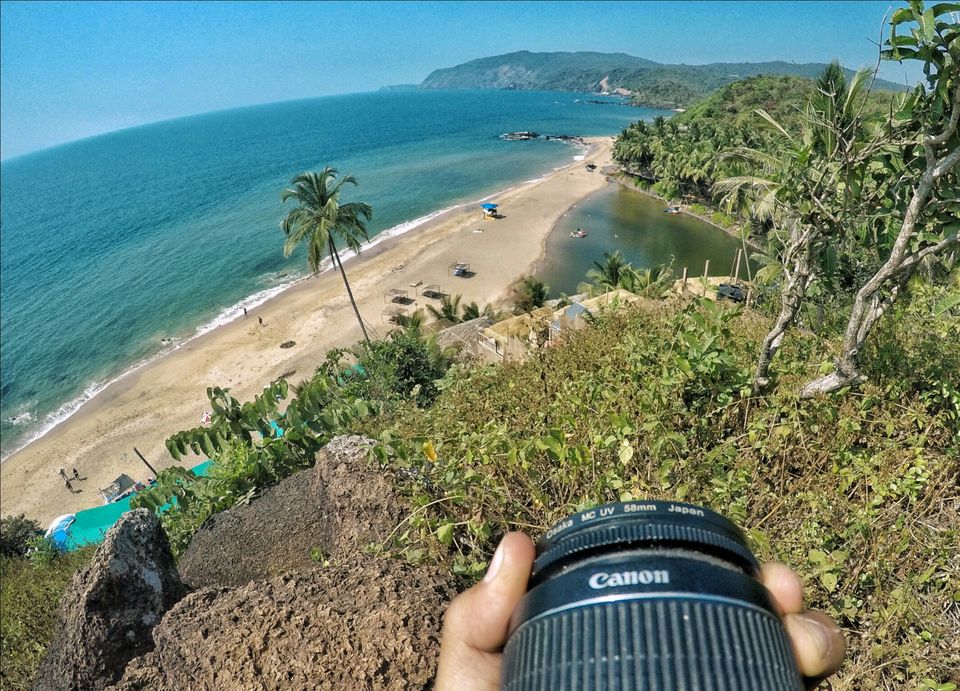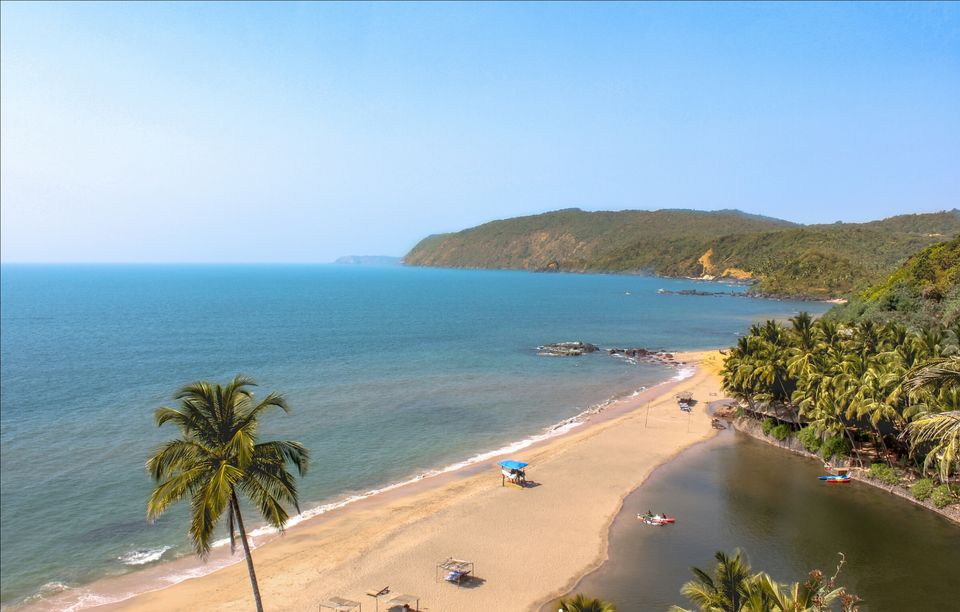 Once we got here, we rented out the Kayaks for a 300 bucks an hour. We spent the evening kayaking in the lagoon with coconut trees lined up on both sides.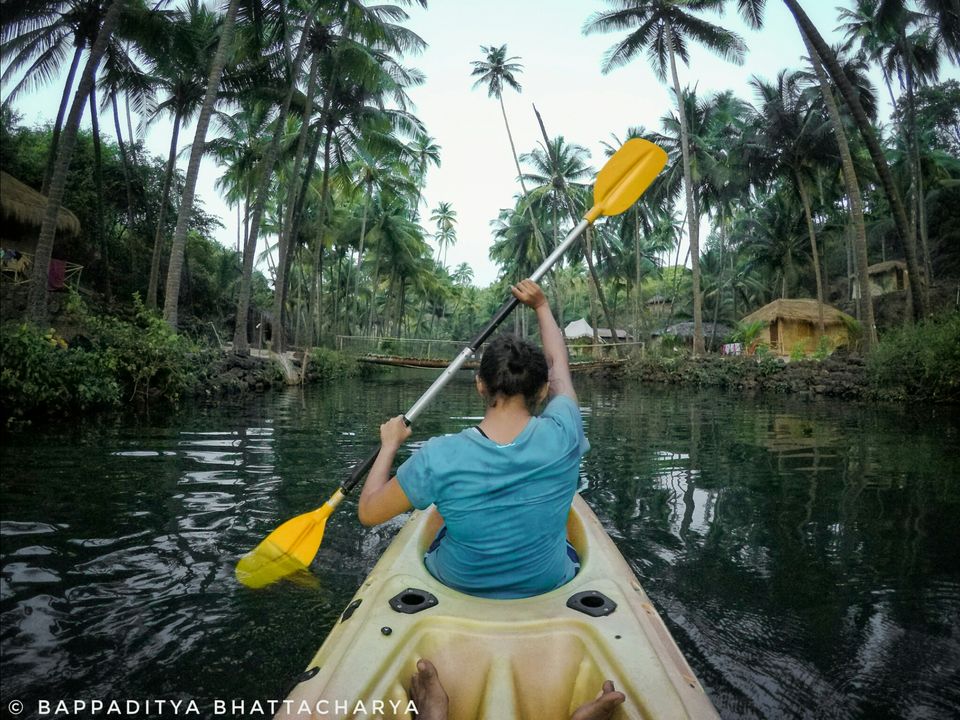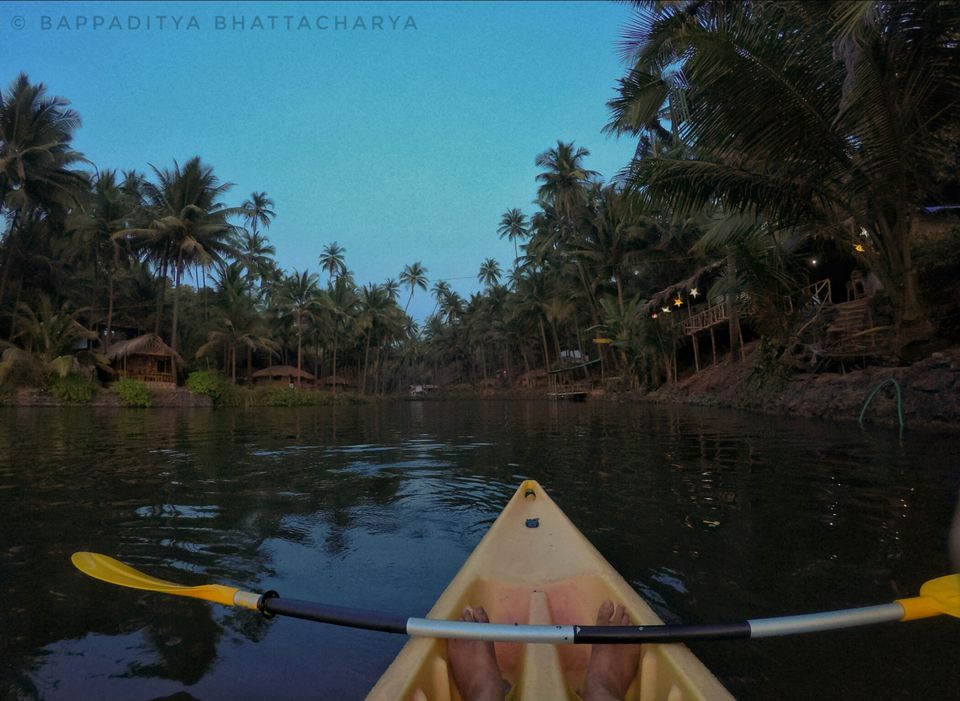 When our arms would grow tired of rowing, we would just set the rows down, soak in the vibe of the place and cherish the beautiful marmalade sundown that we were witnessing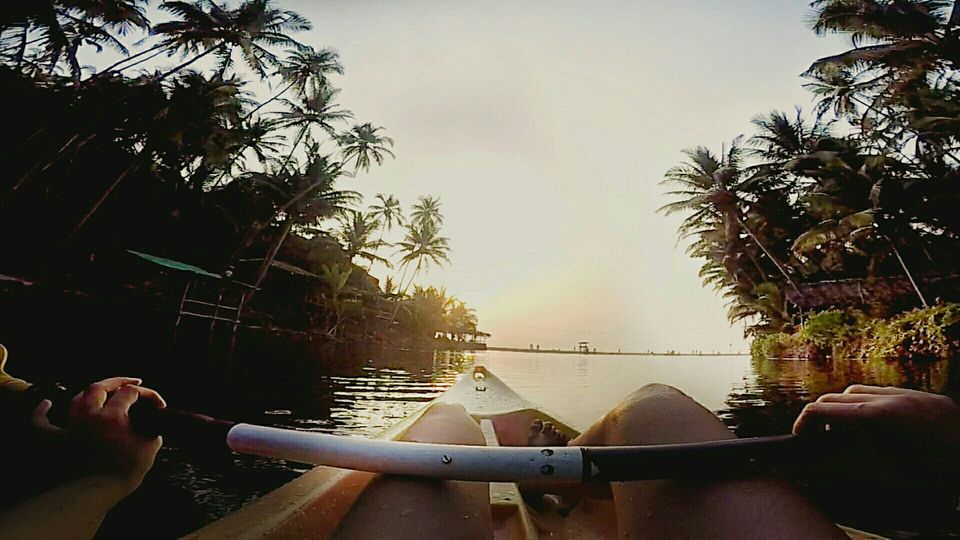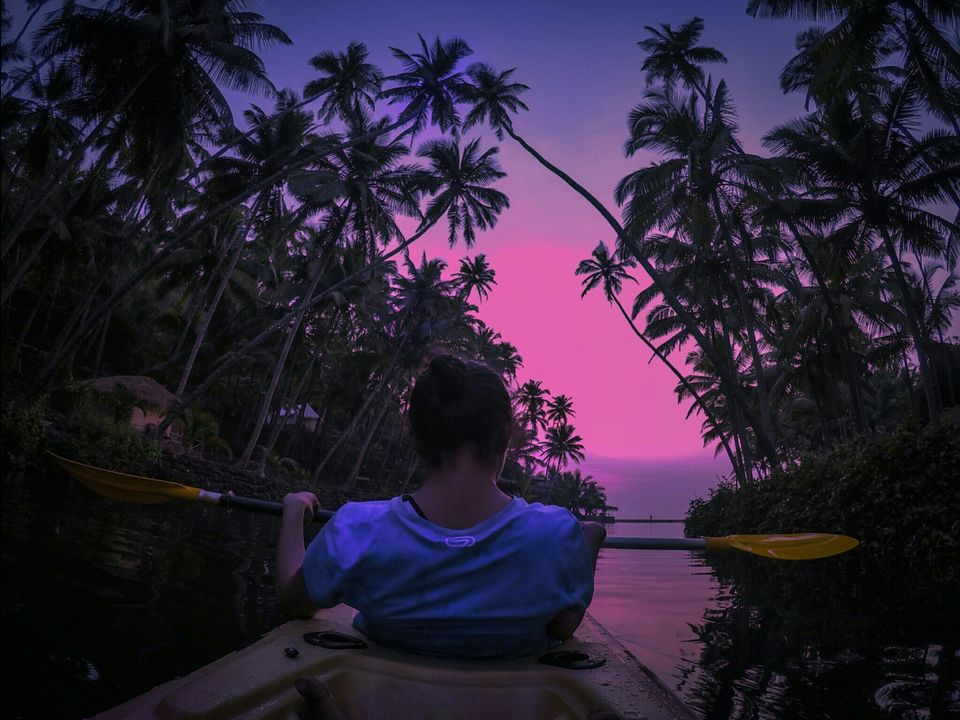 It soon got dark. We rode back to Palolem for dinner. Due to elections going on during the time, all shacks would close by 10.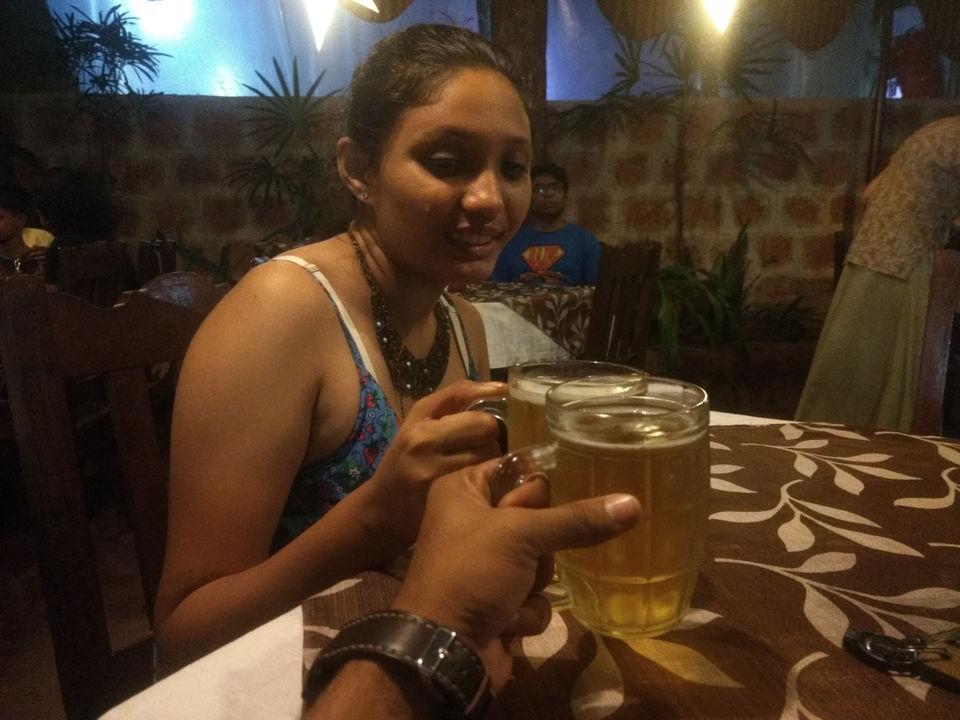 To the the North East of Cola village, lies this tropical gem, which was the best surprise of the trip. As they say, keep the best for the last.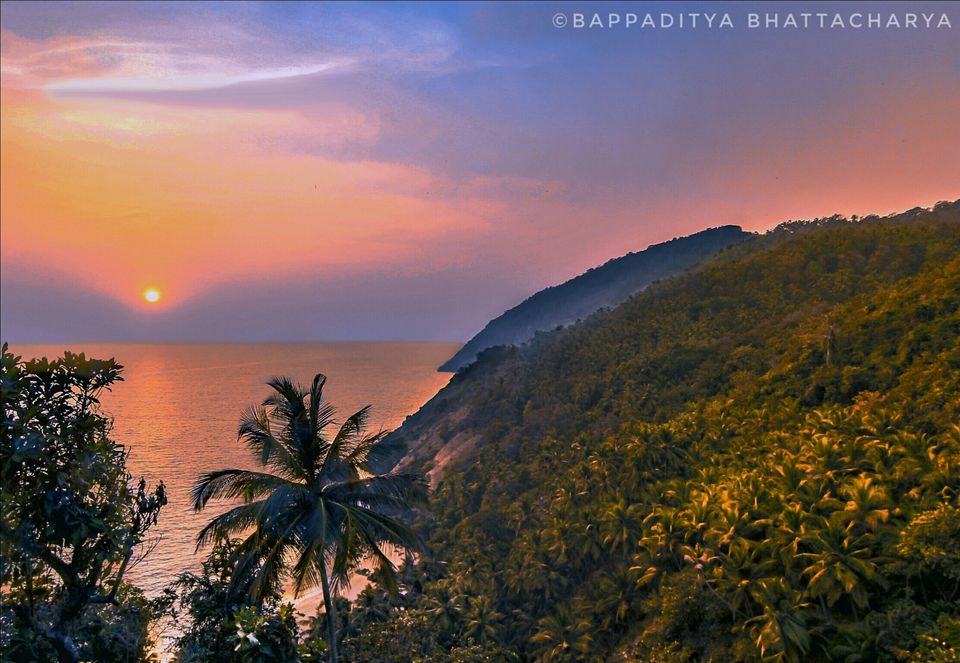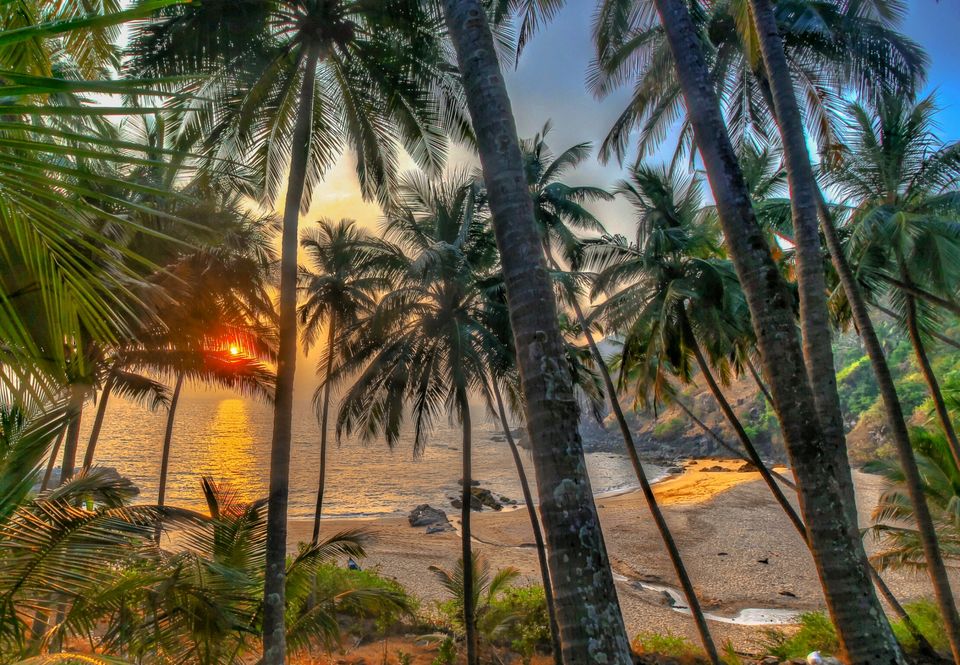 Approach road to the beach leads you to this view. Here onwards, as you climb down the hill, the way to beach is through a thick coconut grove. This beach is an idyllic place to spend time and one hell of a camping spot. We had originally gone here for a swim but we found out the undercurrents to be quite strong. If you are getting in the water, do maintain safety at all times.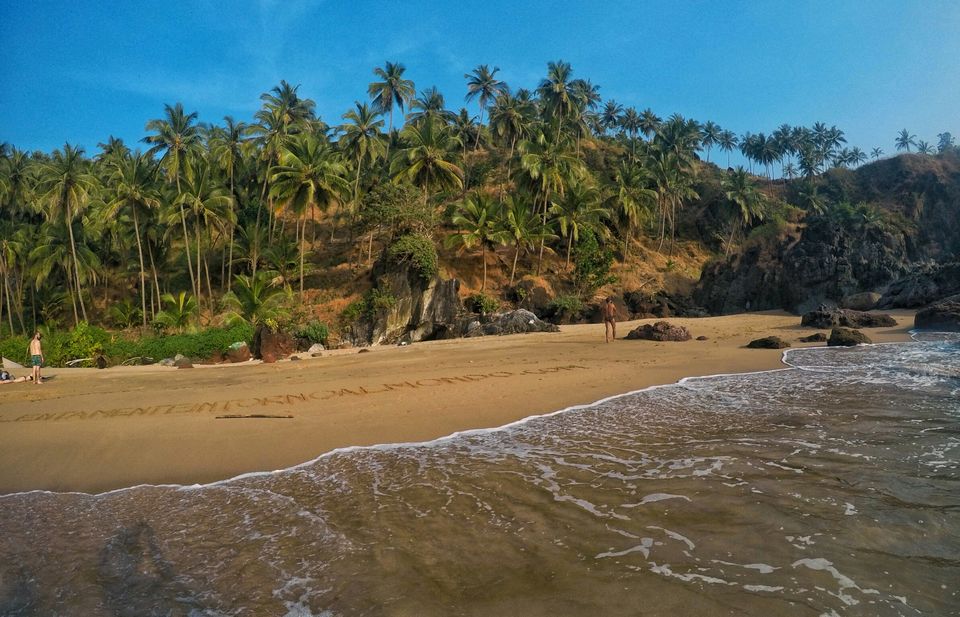 This place is ideal if you're looking for some solitude and want to get away from the crowd. Not many people visit here since it's far from the main beaches. You'll have the most of the beach to yourself. The sunsets here are drop-dead gorgeous. The farther you go, the cleaner and spotless the beaches get.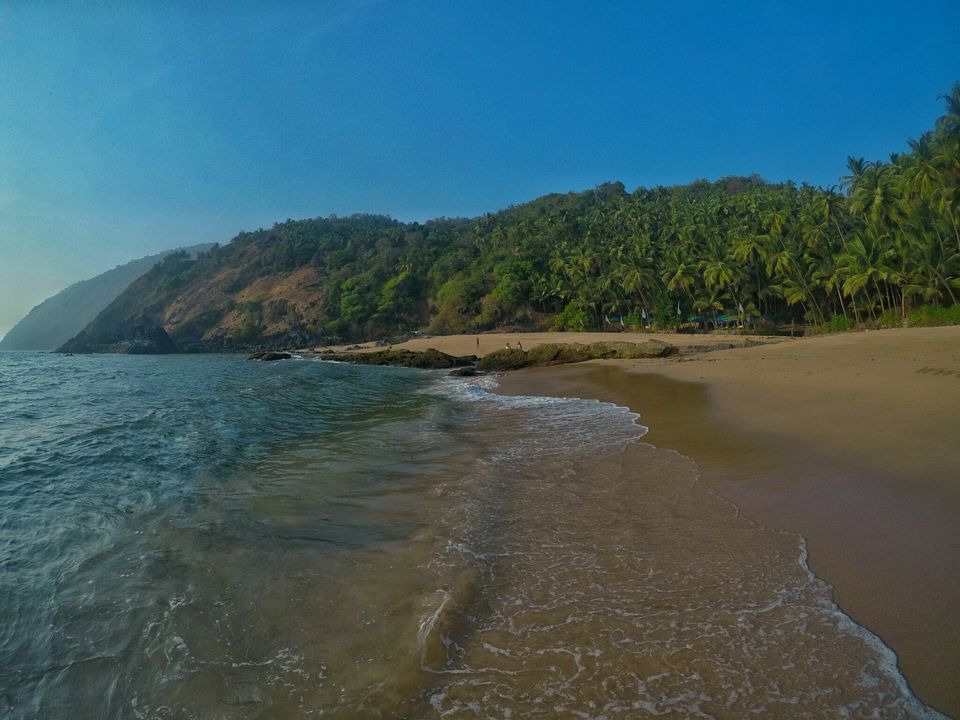 Last day in Goa. Our morning started with a swim at Agonda beach. A forested patch of rocky trail from behind our huts took us to Agonda beach.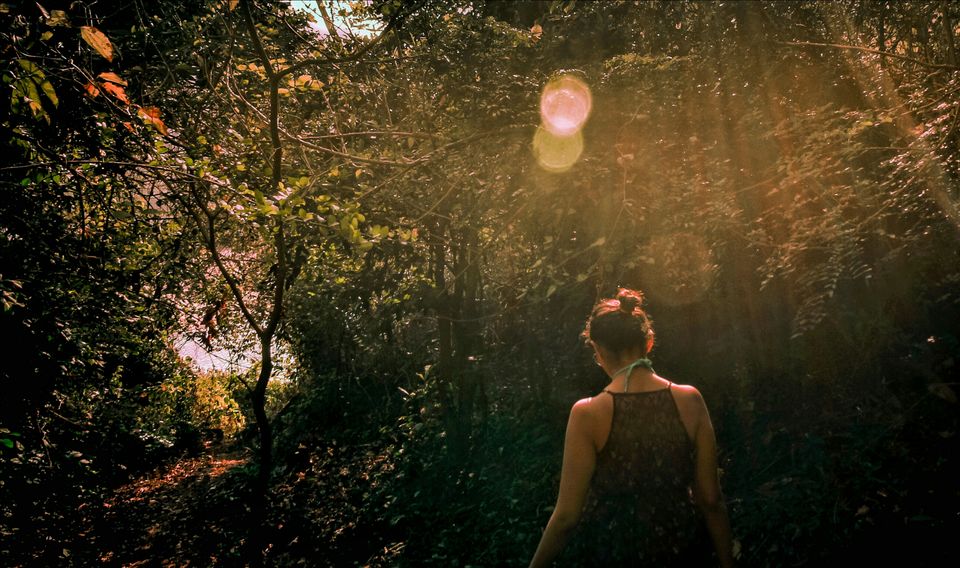 After cooling off at Agonda for the whole morning, it was time for us to head back to the hotel and get packing for Mumbai.
Now, on the way to Palolem and Agonda, we had been noticing a hotel with rular Goan vibe with simple Goan food on the menu. We decided to give it a try. The food was amazing and we met the owner, Uncle Tony who was a quite an interesting person. We chatted over some spicy Squid calamari and beer and headed towards our boarding point to board our bus.
My next story about Goa will be about my experiences at Uncle Tony's property and how to catch and cook your own meal while in Goa. Like I said, different trips, different experiences!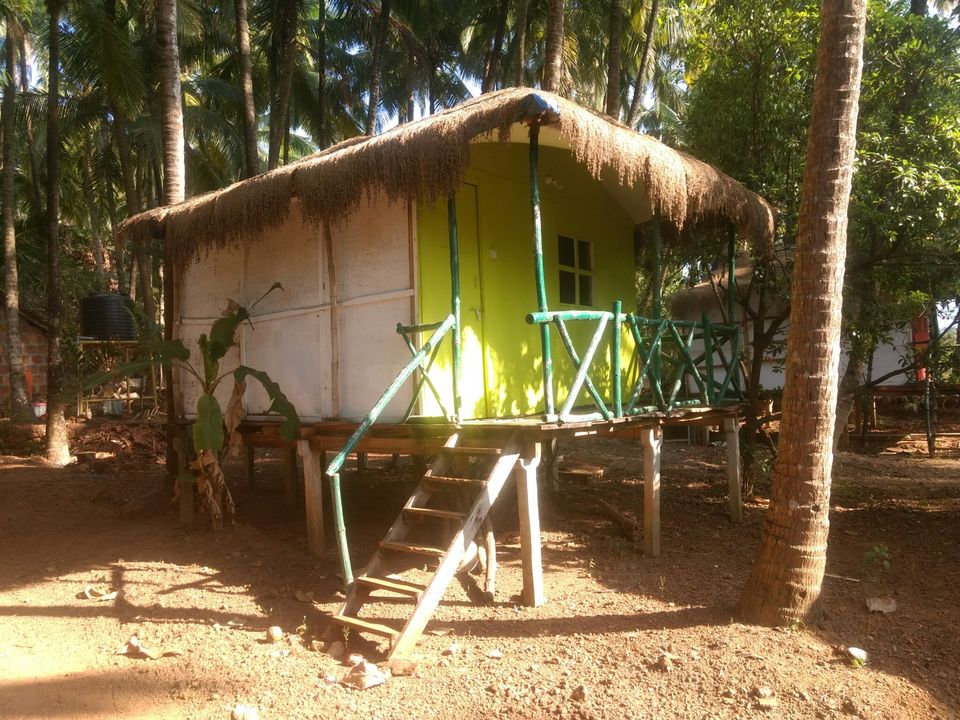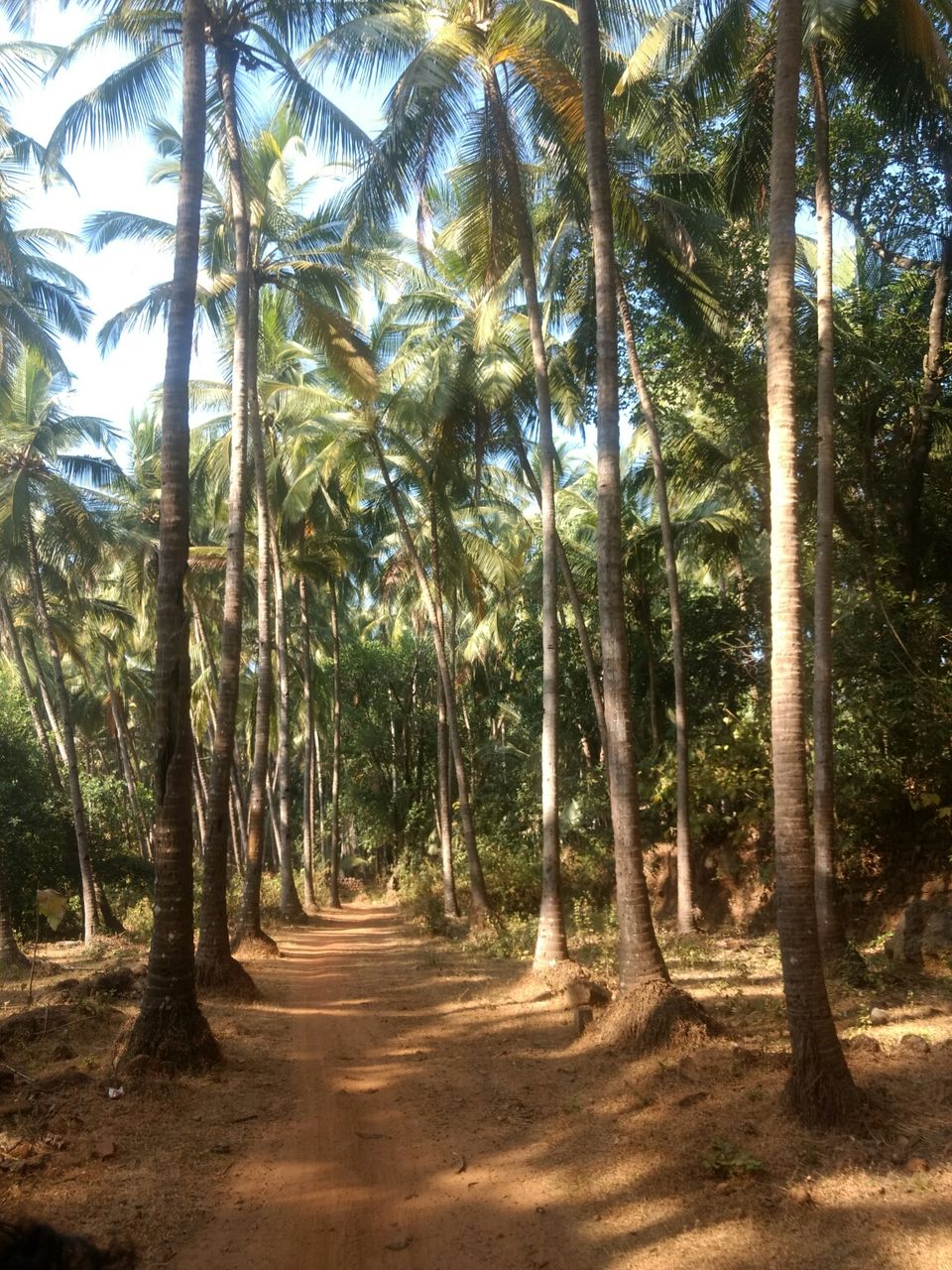 Back to the Bay.
Frequent Searches Leading To This Page:-
Best Tour Packages for Goa, Goa Tour Package for Couple, Best Travel Packages for Goa, Best Goa Trip Packages, Goa Holiday Tour Packages, Top Goa Packages for Family, Goa Honeymoon Packages from Delhi