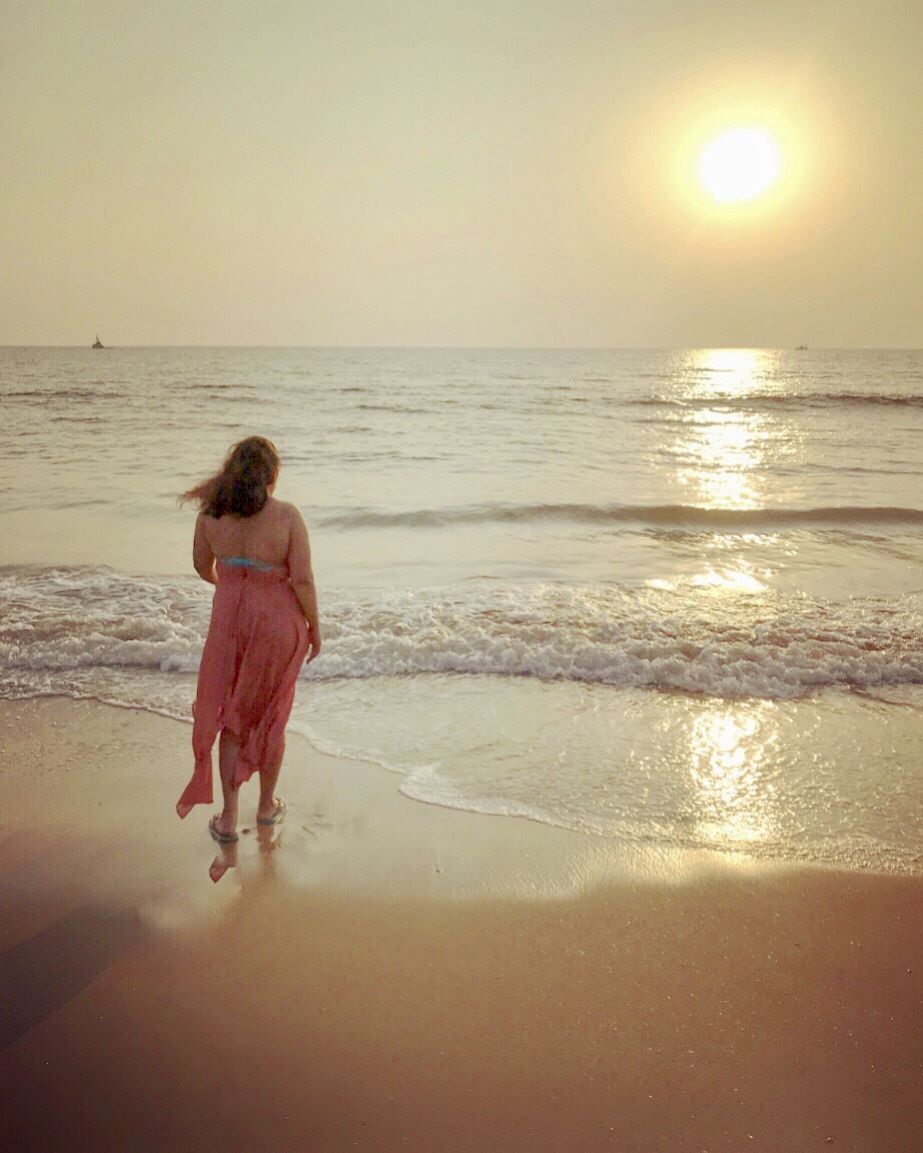 YAHA! How about we not stick to the clichéd 'gone' any longer and rather focus on finding what was 'lost' in minuscule fragile pieces all these years, little by little?
Peace, may be?
How about letting go in silence, what's gone and making it through the chaos to find what's lost?
For me, there always was a subtle but super strong difference between the GONE and the LOST. The pain was alike, the cure, vividly distinct. Keep away the Oxford, I've but learnt it the hard way, much over the last few years, precisely, months.
Saying so, I legit deserved a glorious chance to 'weigh' them both so I could find the 'way' I'd choose to walk ahead.
And there it came.
Best friend's New Year's Eve wedding that led to a greater than life two-person bachelorette week in Goa.
Now before you quickly start scrolling to see the pictures and allied factual details of places, food, people and blah blah...you've got to sneak into the other side of the travel hullabaloo: The journey.
(Remember, I am just back and still in a hangover but 'hang' in there, it's not 'over' yet!)
So we had our flights booked around March this year and (we grabbed some great deals, Yay!) eight months of unparalleled infant-like excitement zeroed down to eight days that could probably suffice for eight more lives to come.
It was well planned, only in the head. We'd left a large room for non-anticipated events. Ugly or pretty, either ways, we were prepared. Cash, wicked sense of humor, sassy vibes, gigantic appetite for healthy tonics (If you know what I mean, lol) and 'Fuck the tourist, we are the travelers' kinda zeal to do what it takes to make the most out of everything that came our way were our choicest belongings on this trip.
"One of a kind, once in a lifetime" was how we wished it to be, fab or drab!
And just like that, the first curve ball came along.
Before that, let me confess. Apart from being massively wrecked, I am also highly capable of inflicting unnecessary troubles and hyperventilating situations. May be that's what makes every incident, an episode.
So yes, Take 1.
Episode 1: Departure Day Drama. The pick-up taxi is late! The driver, not reachable. Anxious phone calls via this via that for the next fifteen minutes and he arrives. Lanky, figure like that of a seventh fail lad who happens to be just great at driving and probably goes on ganja every noon, victim of horrible fashion sense, flashy Dabangg glares and Bloody Mary red eyes that only spoke of slumber. Now how do, two sleep deprived, overly enthusiastic, apprehensive women handle the situation wisely? By cracking the silliest jokes, laughing for no reason and entertaining the disfigured driver for three hours to prevent his intermittent napping and ensure utmost safety of mankind!
Episode 2: Flight delays by 1.5 hours. There's a group of 20 awfully hideous mafia kinda stout individuals flying to Goa in the same flight, occupying almost all the seats at the departure gate. Hijack news flashing across all the news channels has engaged a major chunk of our imaginative heads while their X-Ray eyes, swollen veins and a sly smirk is judging every passing woman. There's running to different gates, fights and arguments with the airport authority and few curses later, there's a take-off marked by turbulence worth shitting pants off! Phew!
Episode 3: We land safe and voila, no hijack either! We quickly make it to the luggage belt. Everyone's luggage arrives, except ours. It's half an hour already. We are among the last five bags to slide. Her bag is off the belt, and just when I see mine making its way, there's a breakdown. Belt stops, there's no help around and I am about to freak out, jump right on the belt, hyperventilating. Not that I carried diamonds! Twenty minutes later, I know how ecstatic an Olympic winner feel!
See, just the beginning and three Ekta Kapoor high voltage episodes already!
Now Take 2. The real trip and the 'tripping'!
We've honestly never been a fan of waking up at 5 and visiting places all day long till legs whine. We take it slow, sink in the flavor and just do what we feel we've got to do. These seven days were exactly this. Unplanned and perfect. So before I take you to further amusing episodes, I present you what you've been waiting for, blah, blah, blah...of our days and nights in Goa, only more creative and offbeat!
All of our pragmatic folks back home retorted aloud, "Who spends seven days in Goa?"
"They're actually less if you know how to spend them well," we grinned. It was 100 percent true BTW. Days were dedicated to SPF++ 60, Sun tan, detox yoga, spa sessions, gluten-free breakfasts, long bike trips, culture walks and guilt-free siestas, nights: Massive chilling!, all in SoGo (South Goa). We've broken up with North, long ago!
LIKE HOW AND WHERE AND WHAT AND WHY?
First thing's first, rent a bike or just walk! No guides or taxis please.
Our top picks:
Beaches: Agonda beach, Patnem beach, Varca beach and Cola beach for the best sunkissed moments, peaceful good reads, and tranquil breaths for the thinking you've been aiming to do for quite a long time. Palolem is out of the list folks.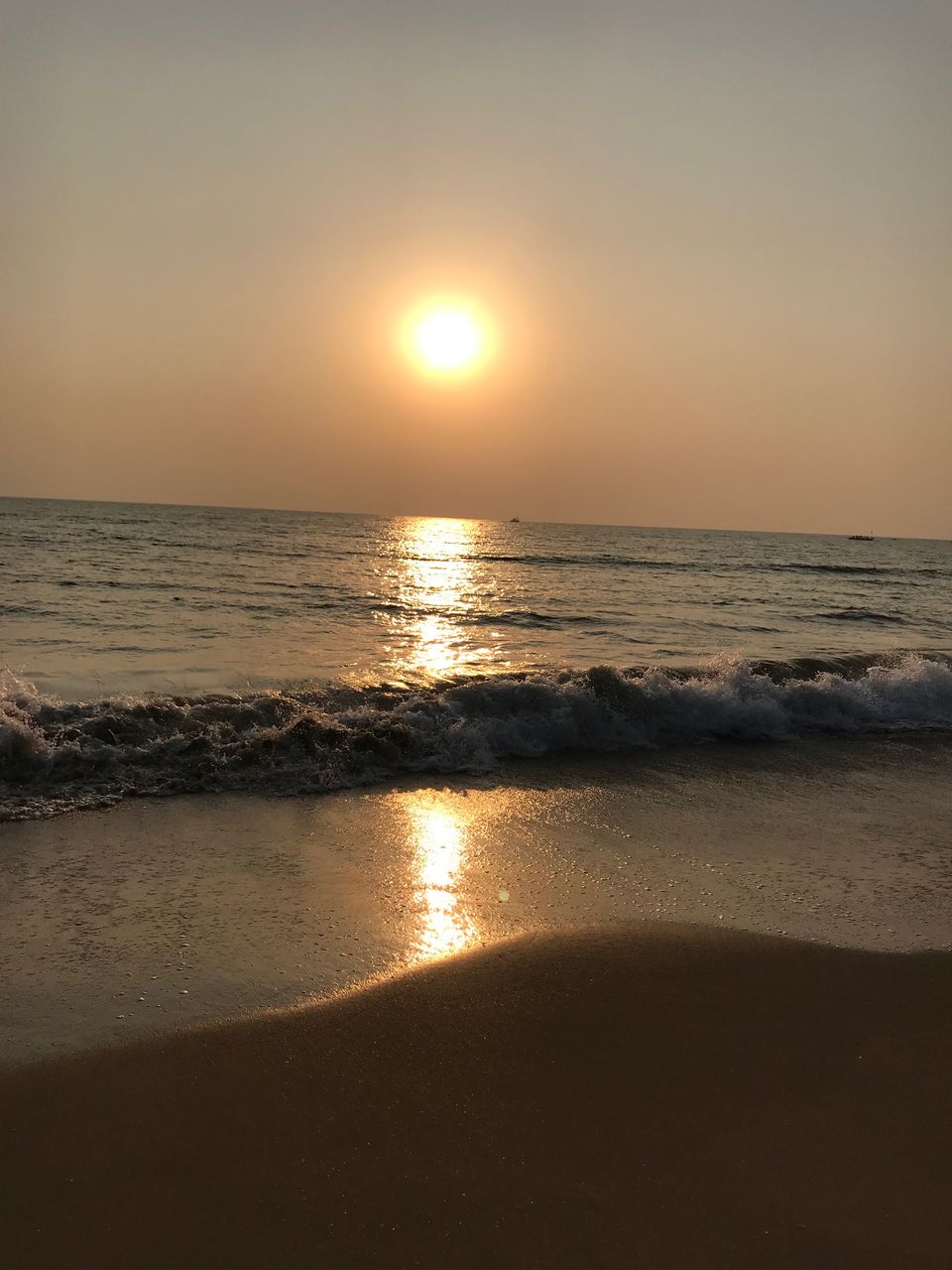 Gluttony abodes: SoGo is full of cozy little spaces you'd want to call home and where you can just sit for as long as you want and indulge in some great unique food without breaking your good diet. Gluten-free homemade bread with avocado spread at Karma café, eggs with Ragi cheese toast, or homemade muesli with fresh fruits, yogurt and honey at Nireas organic café, vegan smoothies and healthy wraps at Zest, or world's best pizza and pesto pasta made by a very real 75+ year old sweet gram at Magic Italy Pizzeria, there's so much happiness in everything these places plate up! They're fair in prices and make for a healthy scrumptious brunch!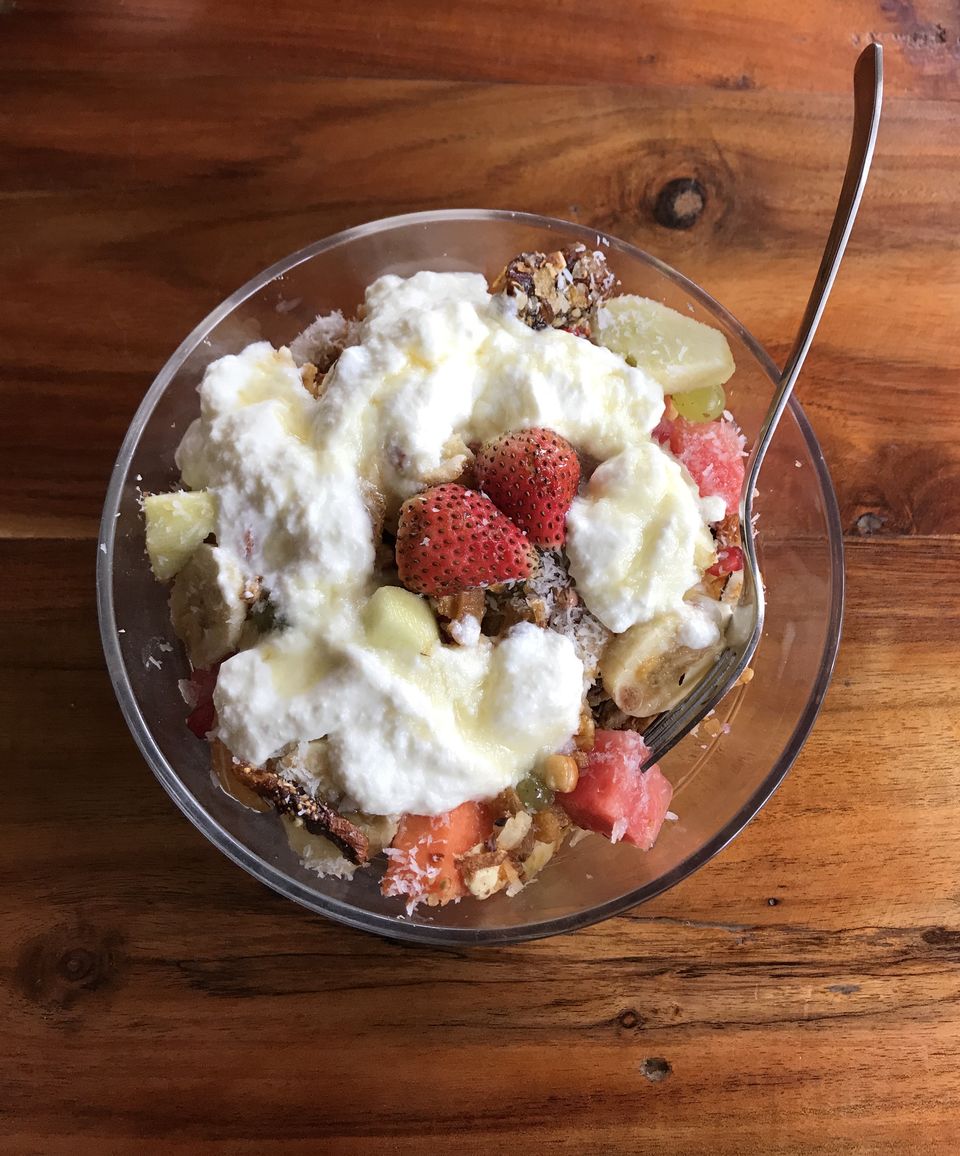 Things to see: An explorer seldom needs names of offbeat places. He notices them effortlessly, lives them generously and defines them beyond what they're otherwise known as. Later half of every day was dedicated to this explorer within us.
And having done that, what we suggest is going on a bike ride across Margao to visit one of the most beautiful churches it houses, ride through vast countryside golden fields in Sarzora, dive into the story of the lost glory of Goa's oldest and yesteryear wealthiest Braganza family by taking a tour around their glorious 450-year-old mansion in Chandor, live the Goan breeze in Cuncolim, walk on the almost deserted sun-lit little road to Agonda, hear the birds chirp, watch the golden crops dance on the wind, listen to the rustling of dry yellow leaves, breathe the aroma of freshly baked Goan bread and stand under a tree to witness the game of warm sun and shadows, one leaf falling down on your feet, at a time. Please don't waste precious days shopping or touring to tick. Set out on a journey.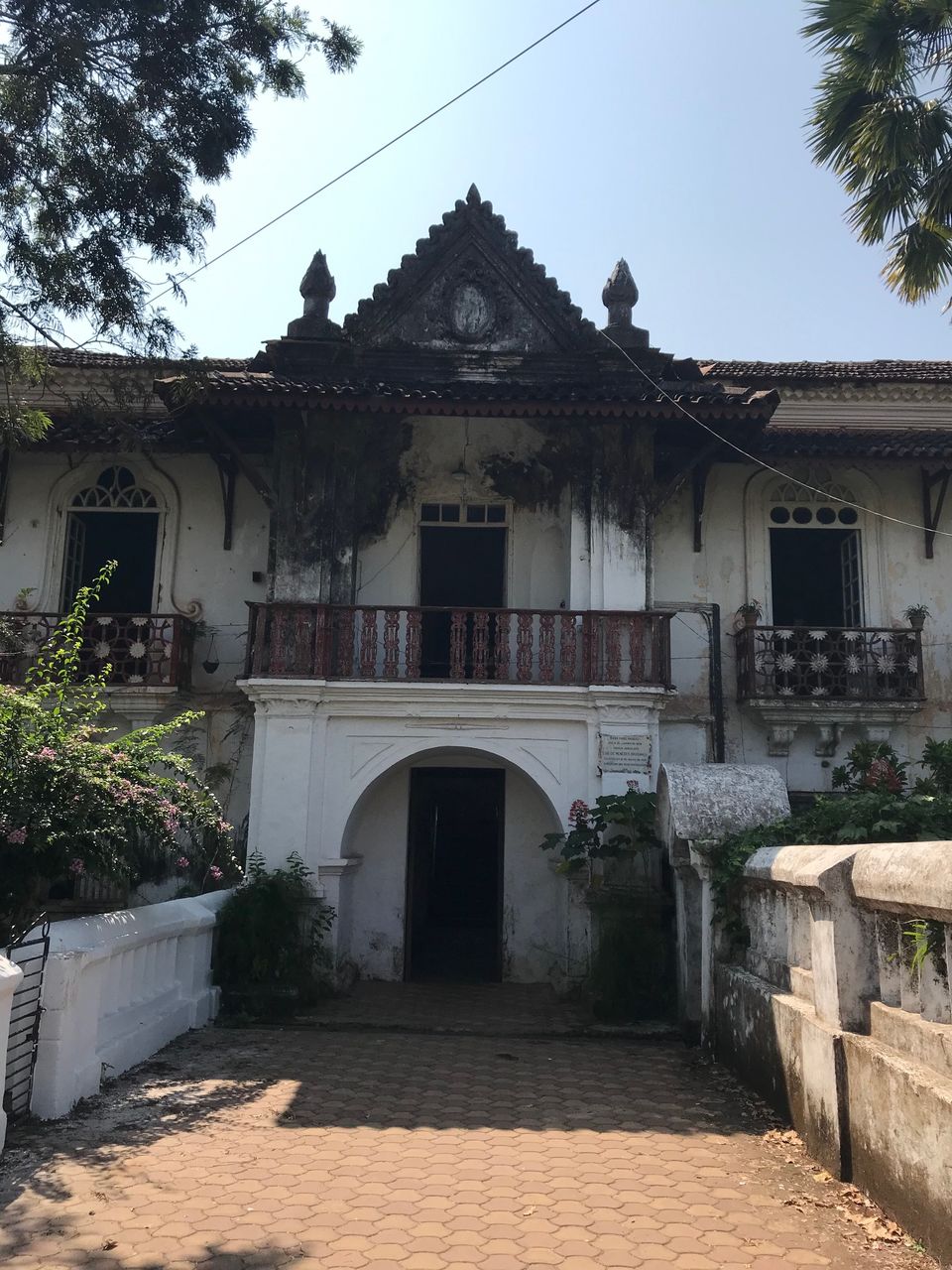 As for after dusk experiences, loud nights have more stories to tell, silent nights have more stories to write. We lived both, the best. Most nights for us were about sunset strolls over Sangrias and beers on Patnem, candle light shack dinners over Madeera wine, music and heart to heart conversations, moonlit sand and waves that teach you what to let go and what to hold on to. Other nights were of drunk blurting at the bar, mad dancing until 3 am at the silent noise party in Palolem and a Royal dinner over Chardonnay and glittering diamonds at The Lalit.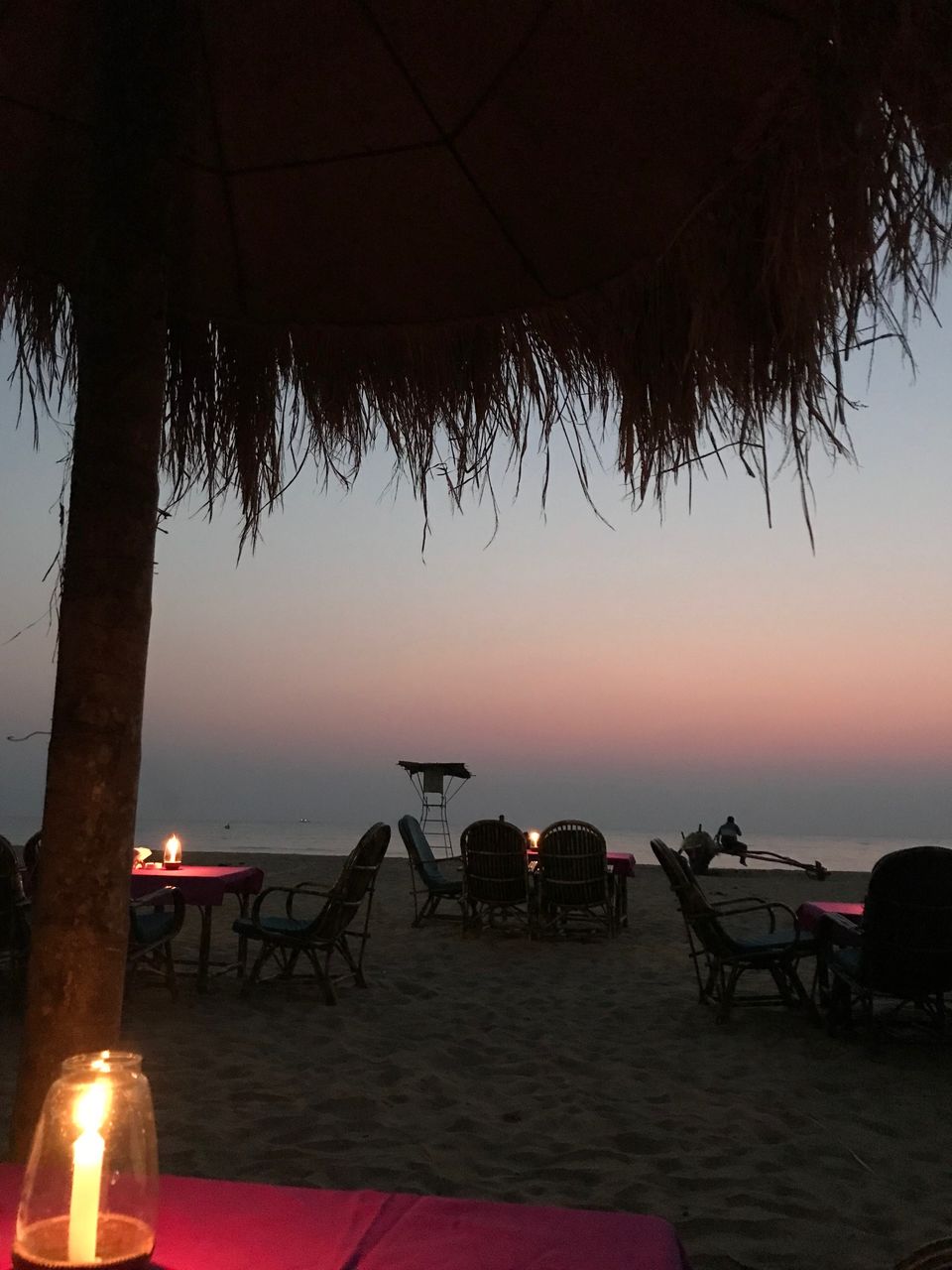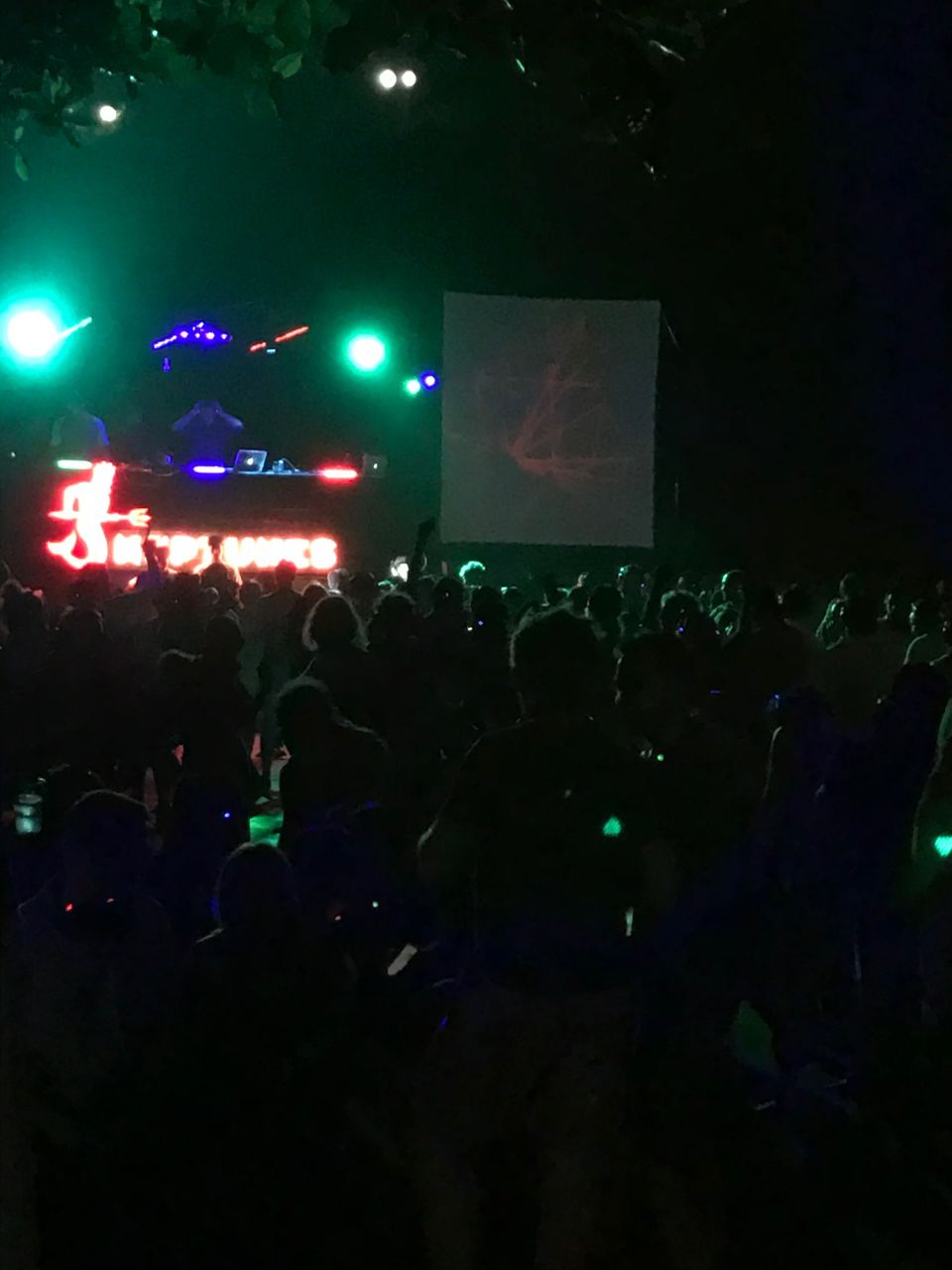 This was an uncut take! And episodes? Of course!
Episode 1: Miraculous encounters with two people who we'd now call 'messiah' may be. First, a jolly old man at the church in Margao. He came from nowhere, looked at the little faces we made when the church was closed and asked us to just go talk to the father to open it for us. A minute later, the father actually opens the church just for us two and the old man is nowhere in sight. Second, a frail man suddenly popped up in the middle of a dangerous road we mistakenly took late in the night, told us the right way and just disappeared!
Episode 2: All the shacks remembered how fun we are when drunk from last year's fiasco (you've to call me to know that) Haha! And yet again on Day 1, we drove down to our place, completely tipsy, without getting lost, at 3:30 am, through scariest of roads.
Episode 3: Wicked monkeys saw us doing yoga, kept teasing us with funny noises and scary laughs, made their way to our Yoga room and we somehow, petrified, found an alternate door into the basement and escaped. PS: Those monkeys had a history of breaking stuff and PEOPLE!
And that pretty much sums up the five lessons learnt for life and obviously, in some way, for the lost peace throughout this MUST do trip:
1. How as heck prepared you are, things will screw up and you've got to pass the drill, ANYHOW. Be amused with surprises, don't sulk.
2. Time is an asshole and timing is a friend. Choose wisely.
3. You've got to just grow some balls, face it, laugh out loud and sleep on things to live at peace. 'Why' is a question with negative marking and you know you're never going to get that answer straight!
4. Be aware but don't worry of what's gone into the ocean and what it holds in its belly but surface up every single day to find remnants of what's lost and put it back into something that's stronger and better.
5. If you have the right company, you can make the best of any situation life puts you in. Pick few, pick wise.
So yeah, that was about it, for me: The Go, Goa, Found!!!
Haven't you already begun joining pieces of what was lost?