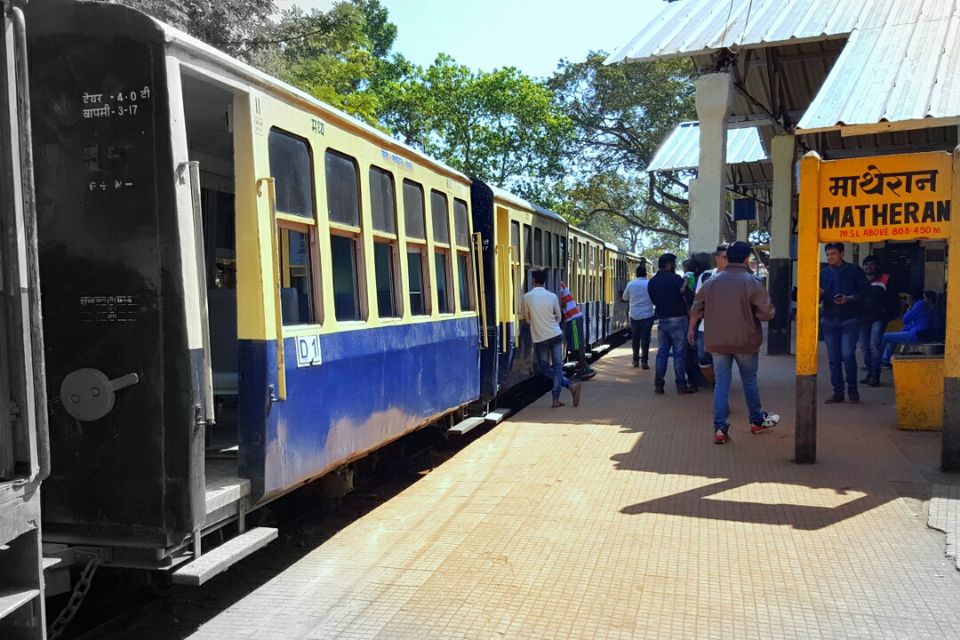 Matheran is a great weekend getaway destination from Mumbai and Pune. The Best and unique part about this place is that it's an Automobile Free Zone i.e. no cars, bikes etc can enter here. So enjoy your weekend away from the city noise and pollution.
Ideal duration: 2 nights/ 3 days
Budget per Person: INR 3000/-
HOW TO REACH:
Matheran is less than a 2 hour drive from Mumbai. But the Vehicles are allowed only to a certain point called Aman Lodge from where either you'll have to walk or you can take the toy train.
Cheapest way to travel from Mumbai is to take a local train from Ghatkopar to Neral which costs not more thanRs.30. Neral is the nearest train station from Matheran and then take a Toy train from Neral station itself. Toy trains have fixed timings from Neral so In case you've missed it like I did, you have an option of taking a shared taxi from Neral station up to Aman Lodge. You can catch the toy train from here but I would suggest you to take a walk of 3 km along the train track towards the main square. You'll feel the difference between the noisy city life and this Automobile free paradise you are entering.
WHERE TO STAY:
You always have an option of booking the hotel online, but it's not really necessary for this place. Once you've reached the main market a lot of agents will come up to you with multiple offers of hotels, it's not a bad idea to go with one or you can check out the hotels yourself. You can get a good room for as low asRs.1000 per Day. If you are a large group of friends, you can also rent an entire Villa with a great view and not expensive too. But make sure it's near the market/ toy train station.
WHERE TO EAT:
There are a number of small food joints offering a variety of cuisines including north Indian, south Indian, Chinese, Italian etc. There are 2-3 lounges in the area as well in case you want to go for drinks. What I liked the most are these road side Maggie/ Sandwich corners which were great for quick bites. I would just order a bowl of cheese Maggie or cheese Grilled sandwich with a chocolate milk shake and I'd be done.
THINGS TO DO:
Horse riding is a must.
Photography- Walk in the woods and capture some great moments with your camera.
Experience the Sunrise from the Panorama Point and sunset from the Porcupine point.
One Tree Hill- Very Similar to the one in New Zealand. Trek to this point to experience the most beautiful views.
Charlotte Lake- Enjoy Maggi by the Lake and also feed the fishes. A game of Stone Skipping would be fun too.
Echo Point- Must have watched people do it in movies, shout out from this point and hear the echo.
Pisharnath Mahadev Mandir- Take blessings at this oldest temple in Matheran dedicated to Lord Shiva.
Just get a Map and explore about 40 such amazing sightseeing points.