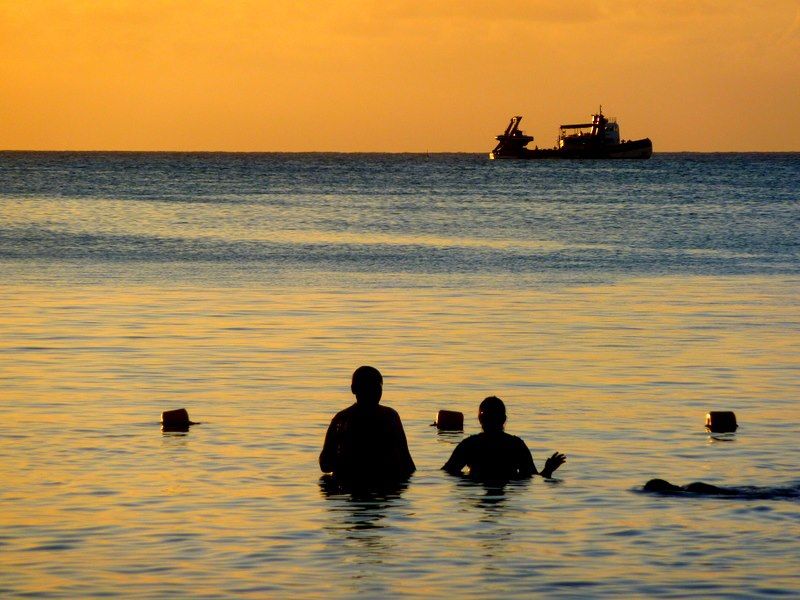 DAY 1
Flew into Mauritius today. You'd think April would be a very hot time to visit an island, but the weather was beautiful. Warm and just sunny enough to make the water look a deep blue and the sand shine as though there were pockets of gold. On landing, I headed straight to the Tarisa Resort, my home for the next seven days to come. It is a pretty hotel with all amenities that one requires and very hospitable staff. It has three restaurants within, one bar right beside their pool. If you're traveling from India you be will happy to know that one of the three serve tasty Indian food.
DAY 2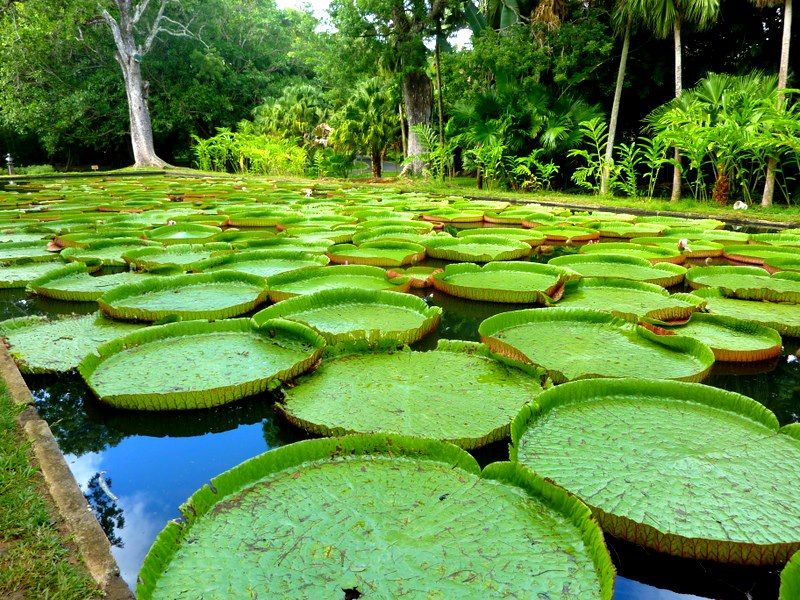 Well rested, I left for a day out to see Nothern Mauritius. This includes the capital, Port Louis and the great botanical gardens, called the Pamplemousses Garden, which I found out is home to large pond lily leaves. The Government House, The Municipal Theatre and the Palm DÁrmes are some beautiful French influenced places to visit besides the Gardens. The lively covered market offers an insight into the fascinating cross-section of Mauritian life. Pamplemousses houses hundreds of different species of plants and a lot of them are palms. Of particular interest are the giant water Lilies locally known as 'Flan Tins', said to flower once every 60 years after which they die.
DAY 3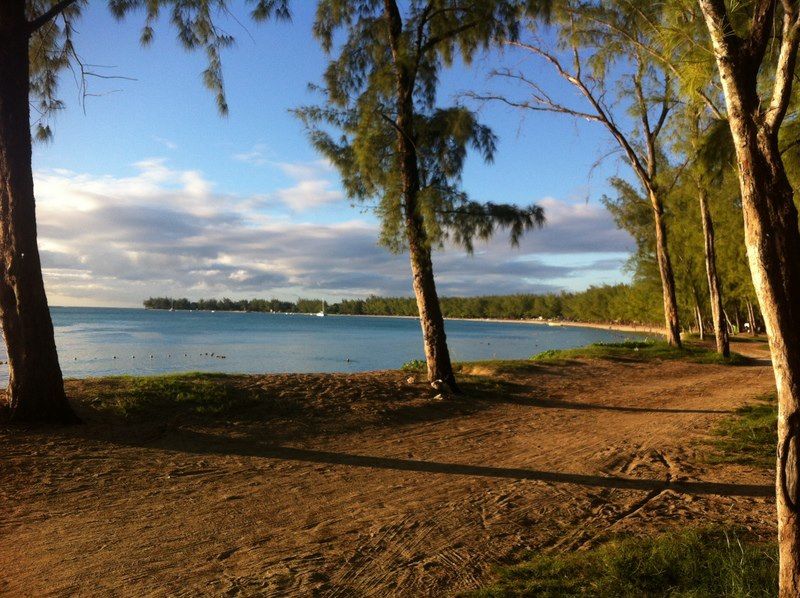 Decided to take the day off to enjoy the beach and the clear blue sea right next to my hotel. Spent quite some time at the local market. Also got to see the ship in a bottle museum which was very grand. It is definitely worth spending a day at lesuire for you never know what might be close to your place of stay. This tip has always worked wonders for me, wherever I travel.
Kicked back with a nice book and some sandwiches that my hotel was kind enough to pack for me. Oh, you must know, drinking water will cost you the most out there. You need to buy bottled water wherever you go and ensure that you always have them on you. The tap water is generally salty and I would advise against drinking that if you can help it. The bottled water will cost you about 60 bucks a piece.
Also, for all local travels I used the bus. It is very quick, cheap and easy to follow.
DAY 4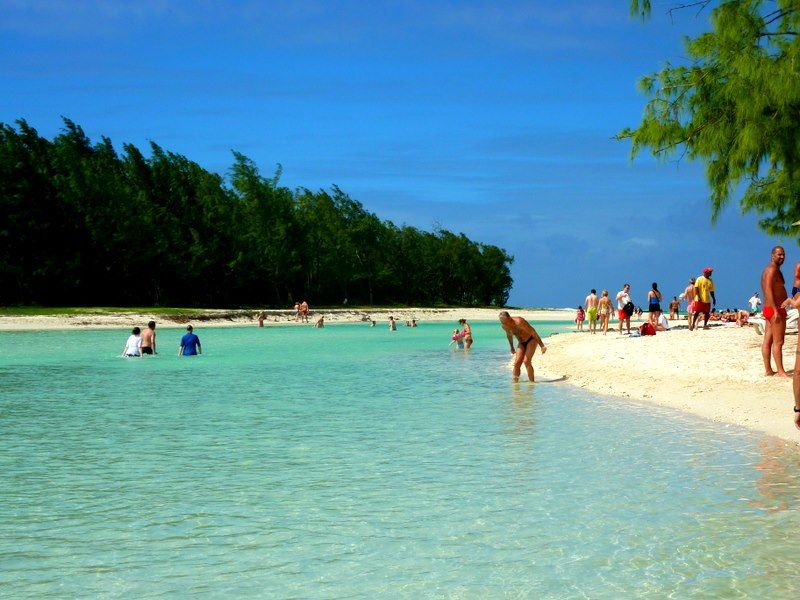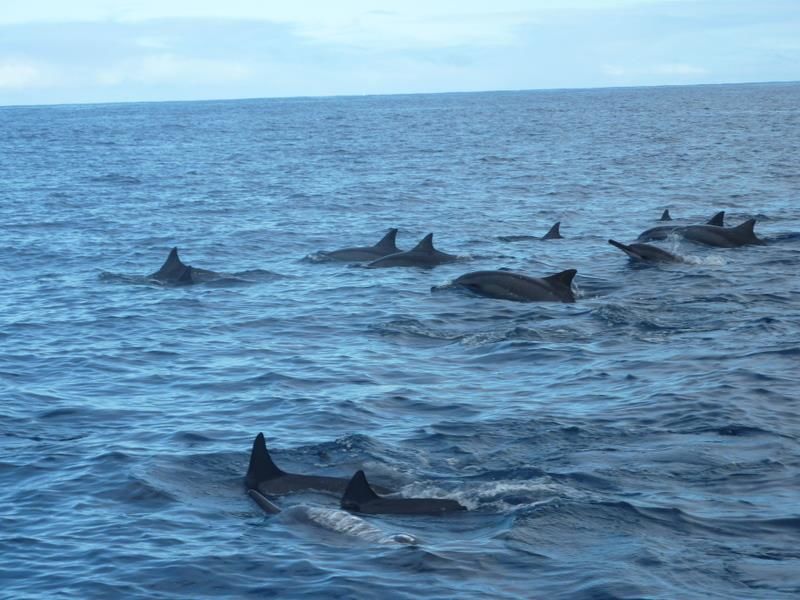 Today was the most exciting day. Traveled to see Trou d`Eau Douce and transfered by boat to 'Ile aux Cerfs Islands. This is perhaps the most beautiful part of Mauritius. The boat ride was already booked. The hotel offers rides too. I had never seen these many shades of blue in a water body. Felt like I dived right into a Bob Ross painting. The islands are very close to each other and you can waddle through the water to walk from one to another. The main island has a restaurant and small shops. The food is wonderful there, infact the best I had at Mauritius. And in an unexpected turn of events, on the way back the boat took couple of us quite off shore and I got the once in a life time opportunity of swimming with wild dolphins. It was breathtaking literally and figuratively(They allow you to get out only if you know swimming).The trip to this place was all about siting on the shore and letting my brain absorb all the colors I saw. Then, it was time to head back to the hotel and jump into the pool.
DAY 5
The plan was to alternate my days with a fixed plan and place and the other with just a general idea of what I wanted to do. And today, I continued to check out local markets. And found myself back at Port Louis, exploring it a bit more. Stopped by a mall too, it was quite nice. I also decided to check out the big cat interaction that was available at the Casela Park. You get to touch and pose with lions and cheetahs. They do treat the animals well but it is still a large invasion of their peace of mind and privacy. You can also do the Lion Walk where you're on a segway through the park and the lions simply walk next to you. (no cages, no bars)
DAY6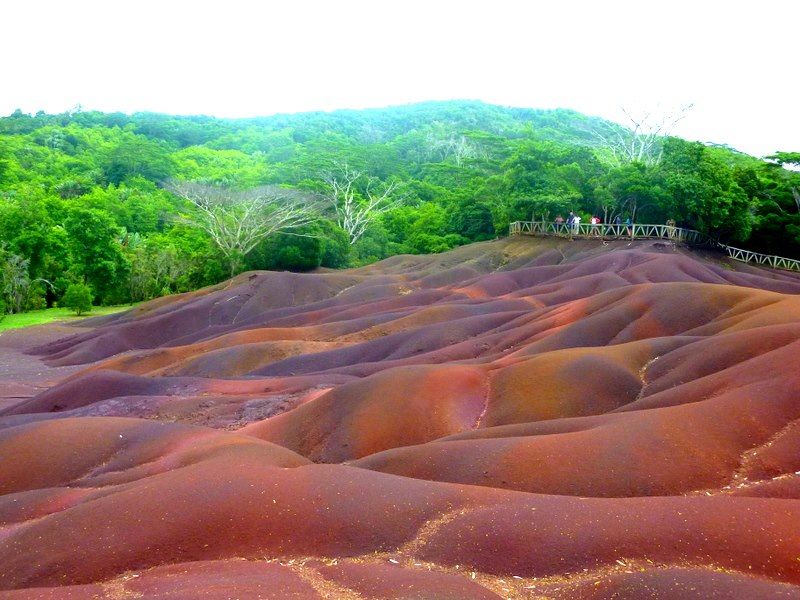 Today, I visited many places that are star attractions of Mauritius. The seven colored Earth or Chamarel, was quite lovely. I could actually see the various colors of the volcanic ash. There is an old volcano closeby that has become a santuary as volcanic ash is known to be a very fertile. Next on the list was Grand Baie. Tried parasailing for the first time, it was totally at par with the hype surrounding the sport. The area also has a lot of markets and stores. And once all this was done, it was back to the hotel and pack to head back to less temporary home.
DAY 7
Spent all morning baking to a crisp on the beach before I jumped into a cab that will take far from Mauritius. It was a lovely trip. The people of Mauritius are calm, soft spoked and very nice. The towns and buildings are beautiful. For a person who is not a big fan of beaches, Mauritius is one place I did not mind one bit.
Frequent searches leading to this page:-
Top Mauritius tour packages with price, Best Mauritius tour packages for couple with price, Best Mauritius tour packages with price from Delhi, Mauritius tourism best places to visit, Mauritius tourism packages from India, Mauritius tourism best time to visit, Mauritius tour package for family, Mauritius holiday packages all inclusive, Mauritius honeymoon package cost, Mauritius tourism honeymoon packages from India, Mauritius tourism cost, Mauritius holiday packages for family