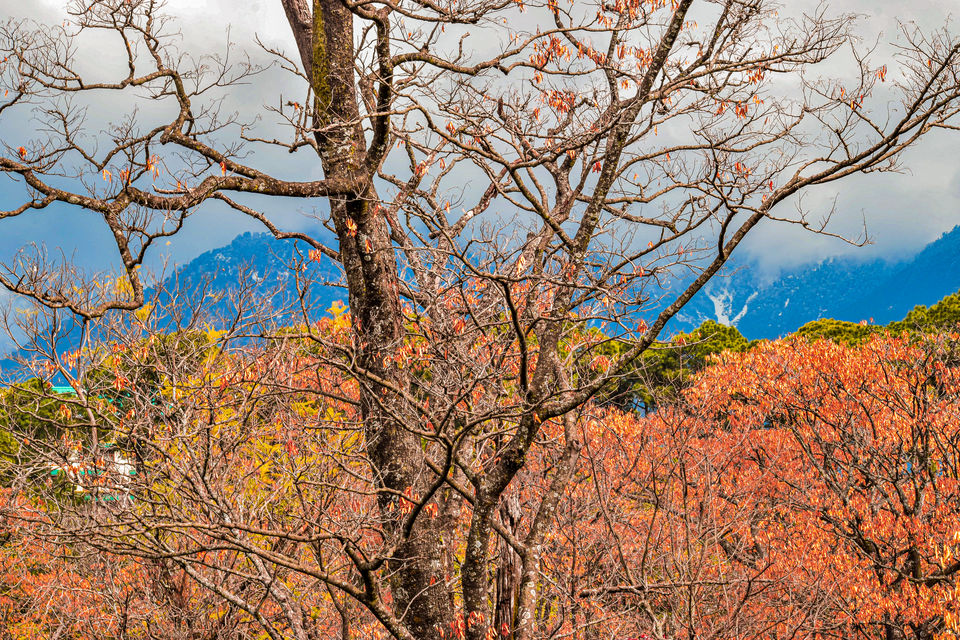 Midst the tall standing mountains these serene tea gardens are spreading their essence in the air of this beautiful town. Once you reach here you'll find yourself running like a child between these tiny, unpaved spaces surrounded by little yet dense tea leaves.
HPCA Stadium is one the most stunning and picturesque places. You can enjoy the view of mountains entrapped within clouds and mesmerizing scenery from the rows. It is situated at an altitude of 1317 metres above sea level surrounded by Dauladhar range of Himalayas. Also, when the former Australian wicket keeper Adam Gilchrist visited this stadium for the very first time he said – "I would love to settle down in Dharamshala and live my life on this ground". It's no less than a heaven for cricket fans in our country, in fact it is dream for most of us to atleast watch one match sitting in these rows.
Cafe Illiterati ( www.illiteratibooksandcoffee.com ), i got to know about this place beacause of https://www.instagram.com/abhiandnow/ . One of the most beautiful cafes away from city-lights amidst mountains. Sipping a cup of coffee in complete peace with a book in your hand is what most of us wish for and that's what illiterati is meant for.
While roaming in Mcleodganj i came across this THINK initiative by Waste Warriors (https://www.instagram.com/wastewarriors/ ). Each one of us travelling to hill stations end up polluting it one or the other way, why not take a minute and think how can we be responsible whilst travelling.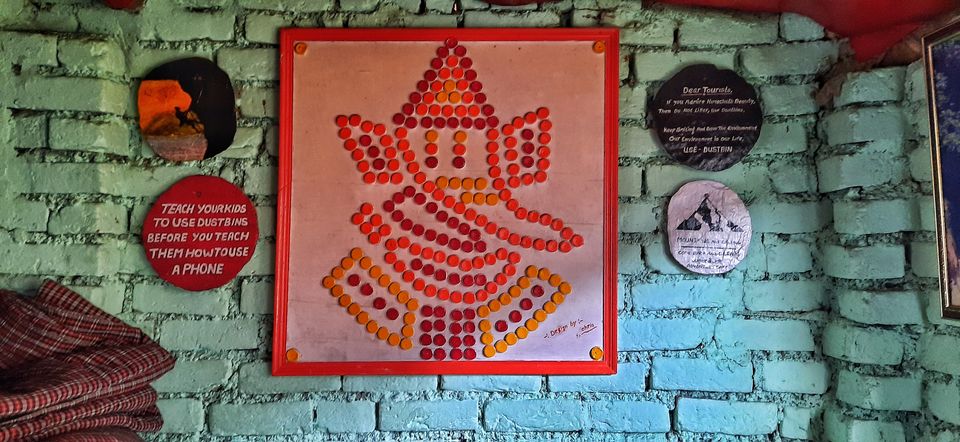 So my "food cravings" led me to this small shop on Bhagsunag trek and here i found this art work and quotes written on these carved pieces of rocks. Its highly commendable how the owner have re-imagined and recreated such a small space into this beautiful food place.