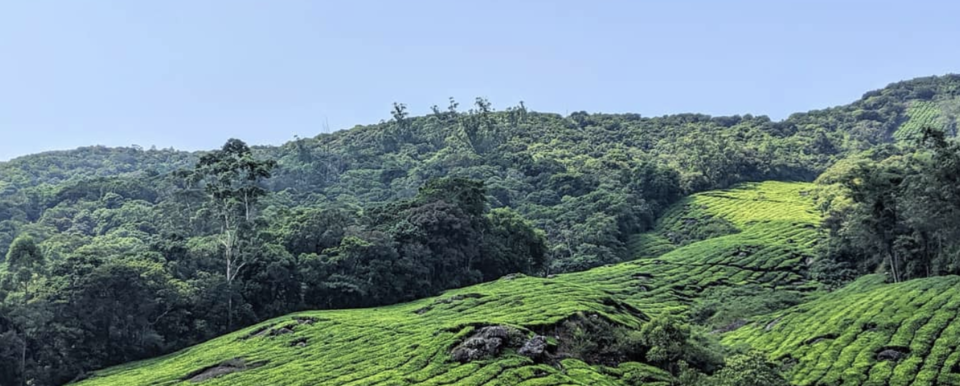 Megamalai is an unexplored paradise, which is very little known even to the people of Tamilnadu. It is a very good alternative to the other crowded hill stations like Kodaikanal, Munnar and Ooty. The difference between Megamalai and other hill stations is that you will experience the best season here during the monsoon season whereas in other hill stations you have to go during the summer season. The clouds literally grazes over the tea gardens during monsoon. And another difference is that this is a rural hill station. Megamalai is a small village and not a town like Kodaikanal. You wont see big shops, restaurants and hotels for stay. That's what makes Megamalai an offbeat destination. You can plan here for a one/two day(s) trip. ​
​​
​How to visit :
​This is one of the best places to experience off road bike trips as the roads here are still in construction. There are three other villages you can visit in this way. Highwavys village, Iravangalar and Maharaja mettu which is the farthest. There is bus service from Theni upto Iravangalar. It takes 2:30 hrs for travel upto Highwavys village. The road is constructed only till Highwavys village after this the path is very bad. Only jeeps, buses and other vehicles with higher ground clearance can go after Highwavys. ​There are jeeps available at Highwavys and the rent will be Rs 2500 per jeep.
​​​
​Stay :
​If you insist on spending a night at this amazing destination there is a bungalow named "Briar-tea bungalows" where you can spend a night. It will mostly be available on weekdays but in the case of weekends you have to book the rooms earlier.​​
​​
​Food : ​
​There are very less restaurants and the restaurants present here are very small. I ate at a small restaurant near Highwavys town panchayat office. Only 10 people can sit here at a time. The taste of the food offered here was out the world​. Don't miss the Fish curry here.
​So to conclude if you wanted to experience a secluded offbeat location away from all the urban lifestyle this is one of the best places i can recommend. ​
P.S
The road is being constructed and is planned till Maharajamettu. After the road is constructed fully this place will slowly start to become crowded like Kodaikanal and other hill stations. So please visit this amazing place as quickly as possible.
If you have any doubts feel free to message our instagram page capture_and_go and do follow our page for details about other travel destinations.