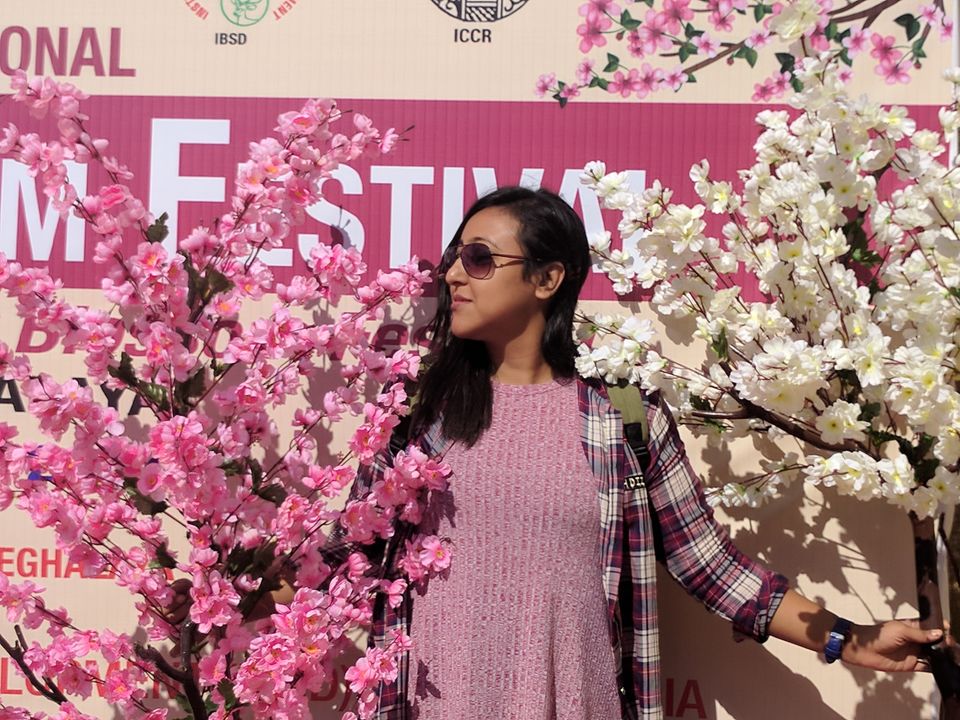 So you heard about the 'India International Cherry Blossom festival' which will be organised in Shillong and you got all excited and discussed with your friends and made plans to visit it. After all, this is far nearer then visiting the iconic festivals of Japan and Washington DC. However, like any other well thought out plans, this fizzled out too and you missed out on attending it! Blame it on not getting the leaves to that friend who ditched you at the just at the time of booking the flights!
Worry not, I am here to take you through the experience of attending this gorgeous festival at the capital of Meghalaya. Me and my bestie 'Shruti' jumped at the idea of attending this festival and made a backpacking trip to Assam and Meghalaya with the idea to experience this festival (more about this trip in the next blog).
So, how was it? Grand except that, the Himalayan Cherry trees, blossomed late!!! Err... umm..yeah!
But nonetheless, it was a beautifully organised event which takes you through the rich Khasi culture and the venues were gorgeously decorated and people warmly hospitable.
Festival was divided into 3 venues:
(a). Jawaharlal Nehru Staduim (b). Polo Ground (c). Ward's Lake and next to it Tara Ghar.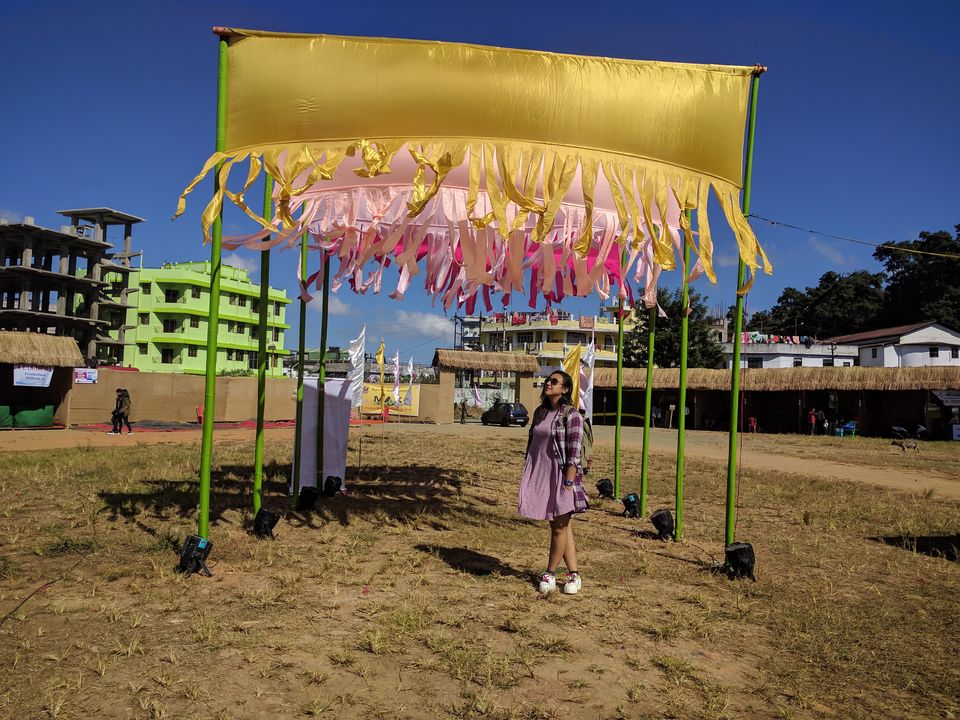 Days were lazy where we could gorge on exotic dishes like homemade cakes, exotic food like pork chow, barbecue chicken, Thingmo and others which we couldn't pronounce and I can't spell but definitely sampled! The Food and Wine festival was day long and you could buy some delicious wines at Rs 400. We tasted the ones made from dates, local fruit of Sohra valley, Oranges and gooseberries to name few fruit wines. A little too sweet for our taste but this place was too tempting to not buy them and the beautiful souvenirs especially bamboos and pickles.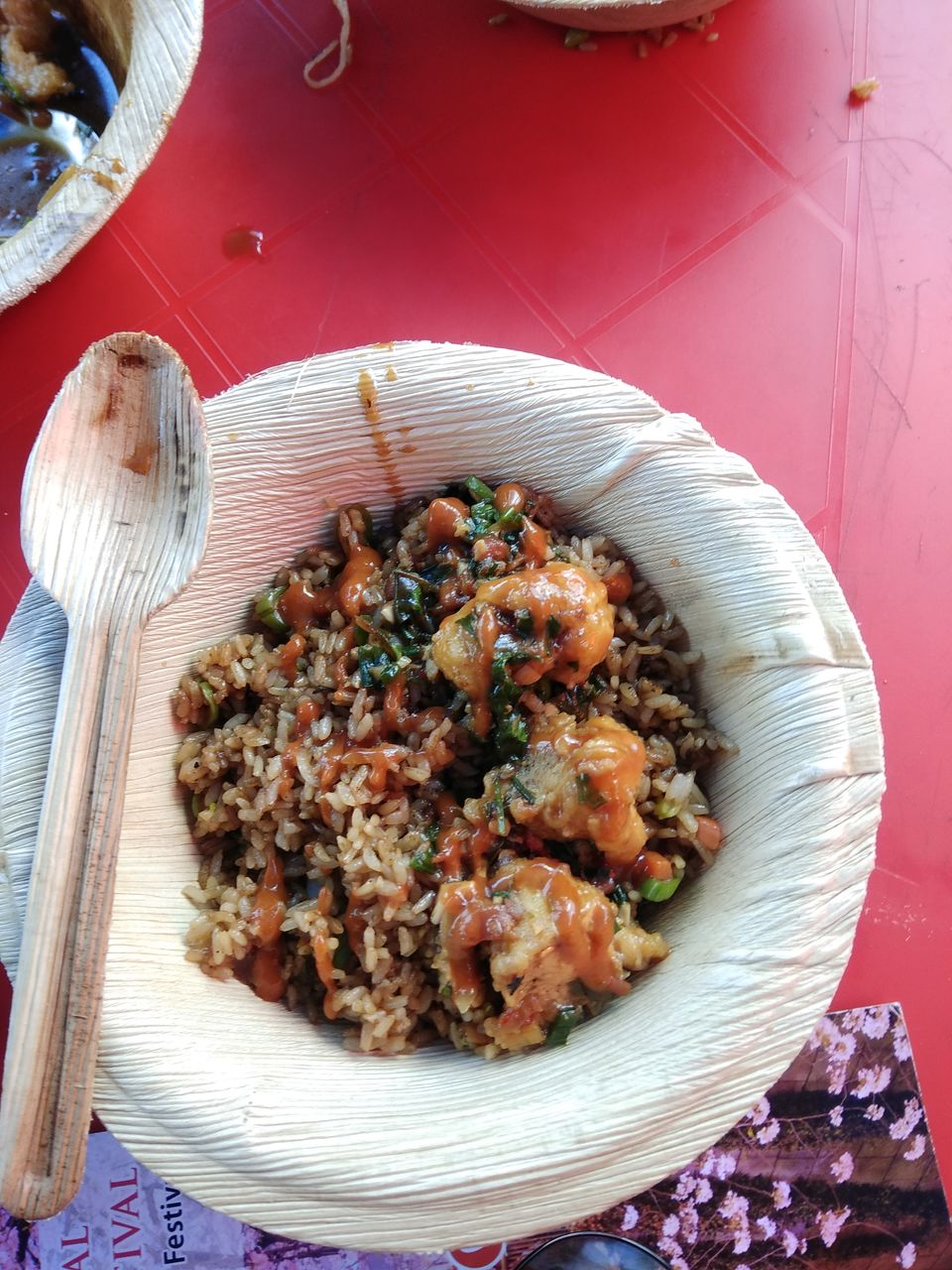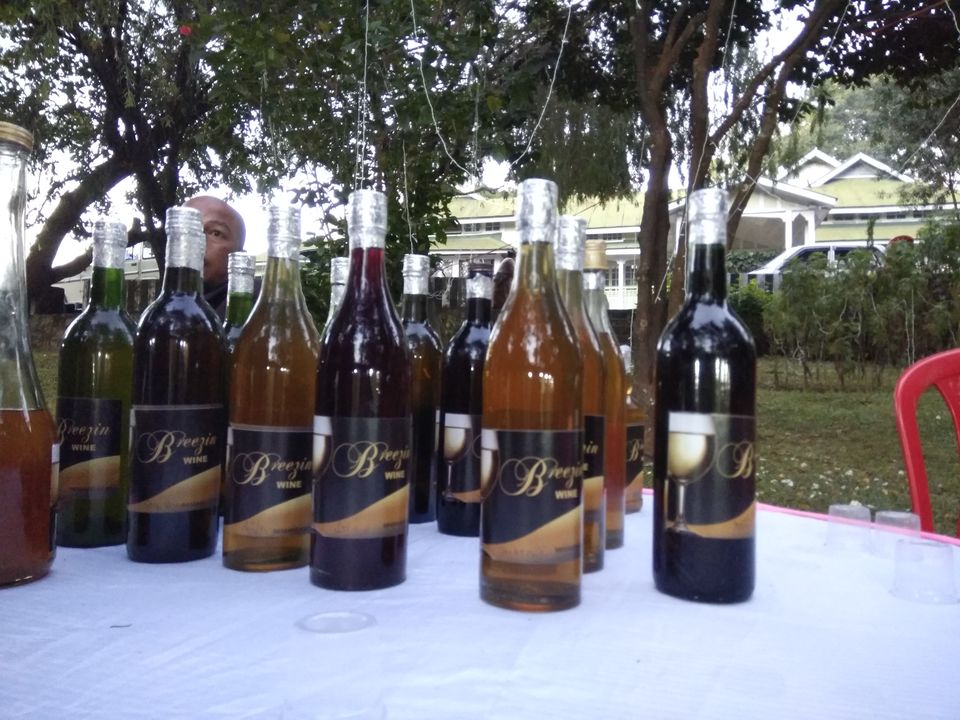 The second venue, Ward's Lake has to be the most beautiful Public park I have seen after ages! We spent 2 days at this park which was straight out of a fairy tale books. Illuminated bridge, boating among ducks, pleasant wind to fairy lights, the organizers went all the way to make this the most special venue.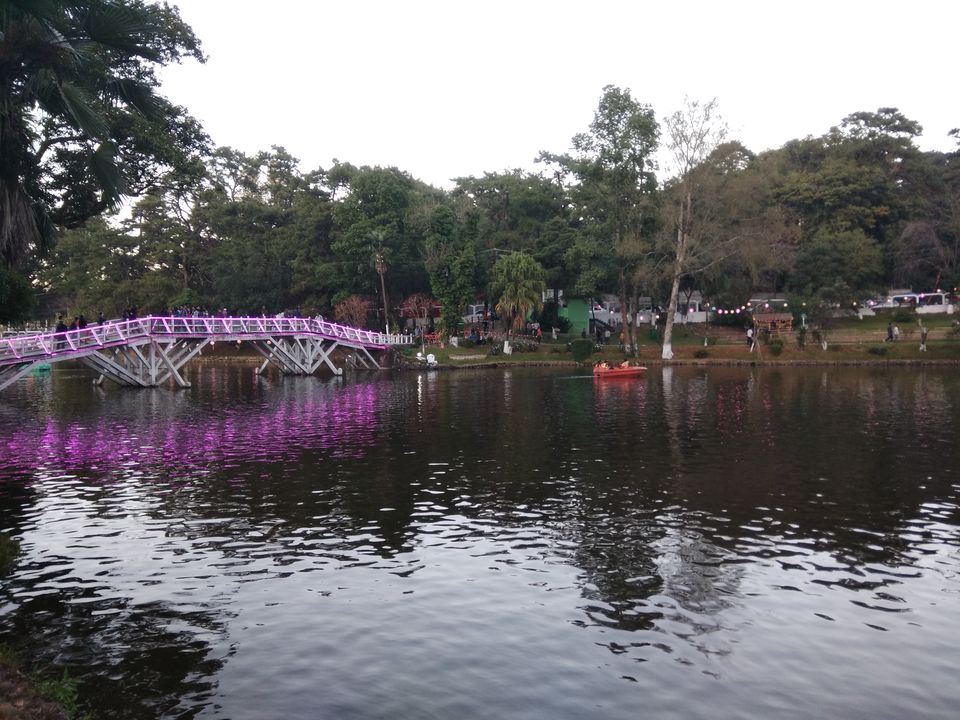 This was also the place for guided Night walks under the Cherry Blossoms tree, we couldnt find the guides though, but to be fair, we did not very actively looked out for them!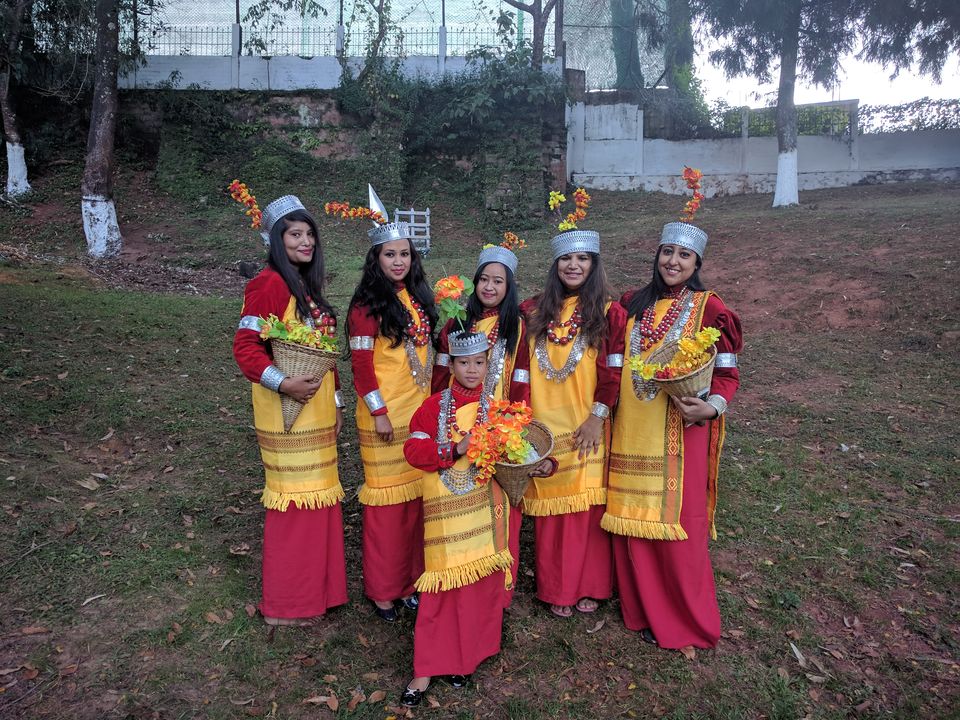 There were all kinds of game and other D-I-Y stalls. From t-shirts to Harley Davidson, there was all!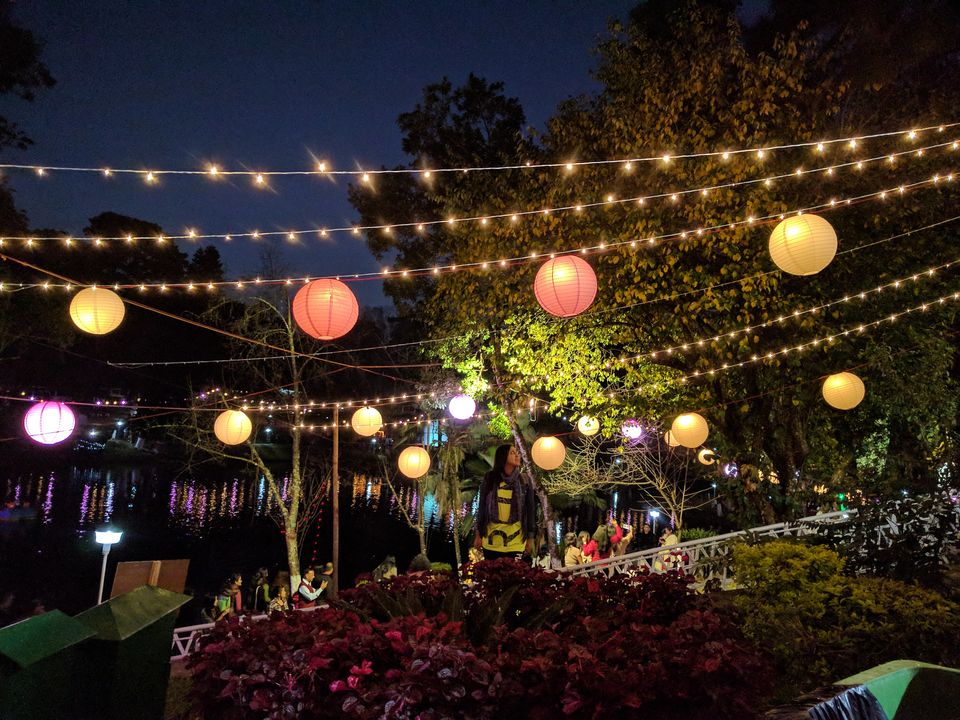 Rock shows and DJ nights were fun places to dance with the young and stylish crowd of Shillong. North-East infact has a really strong music and band culture and you could see it here!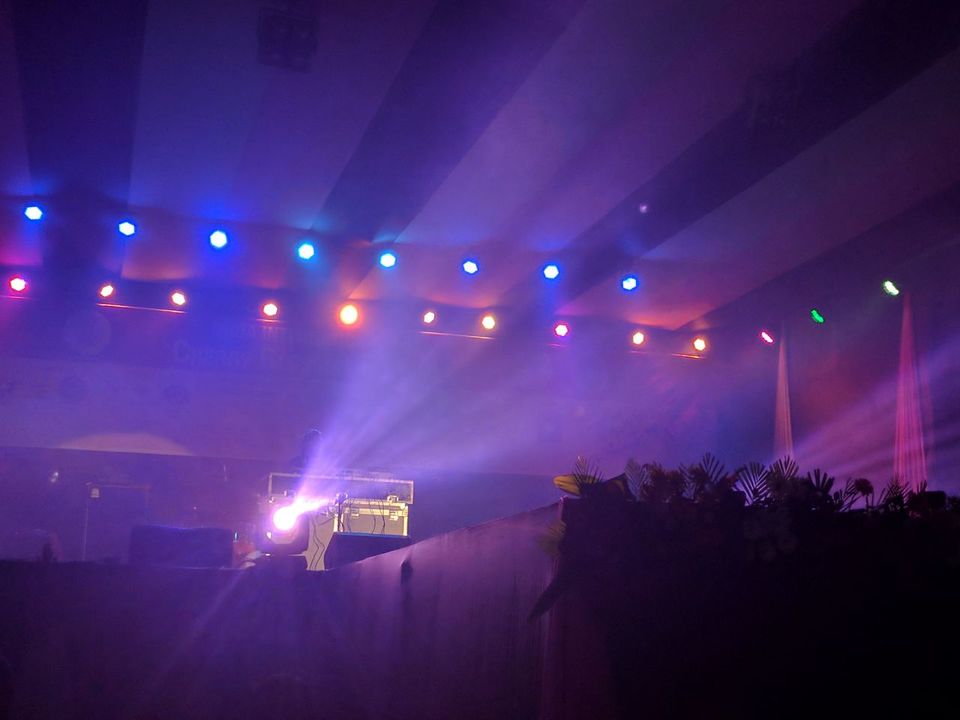 And it is during the day, you feel the bountiful beauty of Meghalaya, the changing leaves, the colorful fall, crisp breeze and flowers in every color!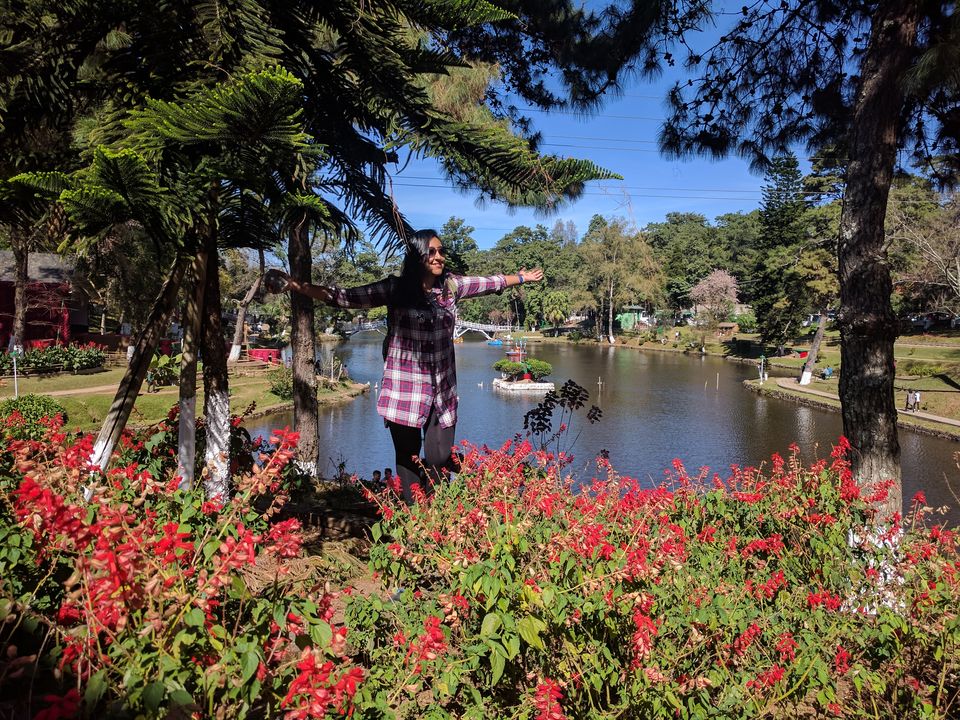 And finally, what we missed-The Cherry Blossoms, they blossomed on our last day at Shillong and the last day of the festival! And then we understood, what was the fuss about these magnificent flowers and why the government invested so heavily on this event! These beautiful ethereal flowers perfectly shows the beauty of Meghalaya and this festival is the perfect time to visit this exotic state with rich culture and traditions.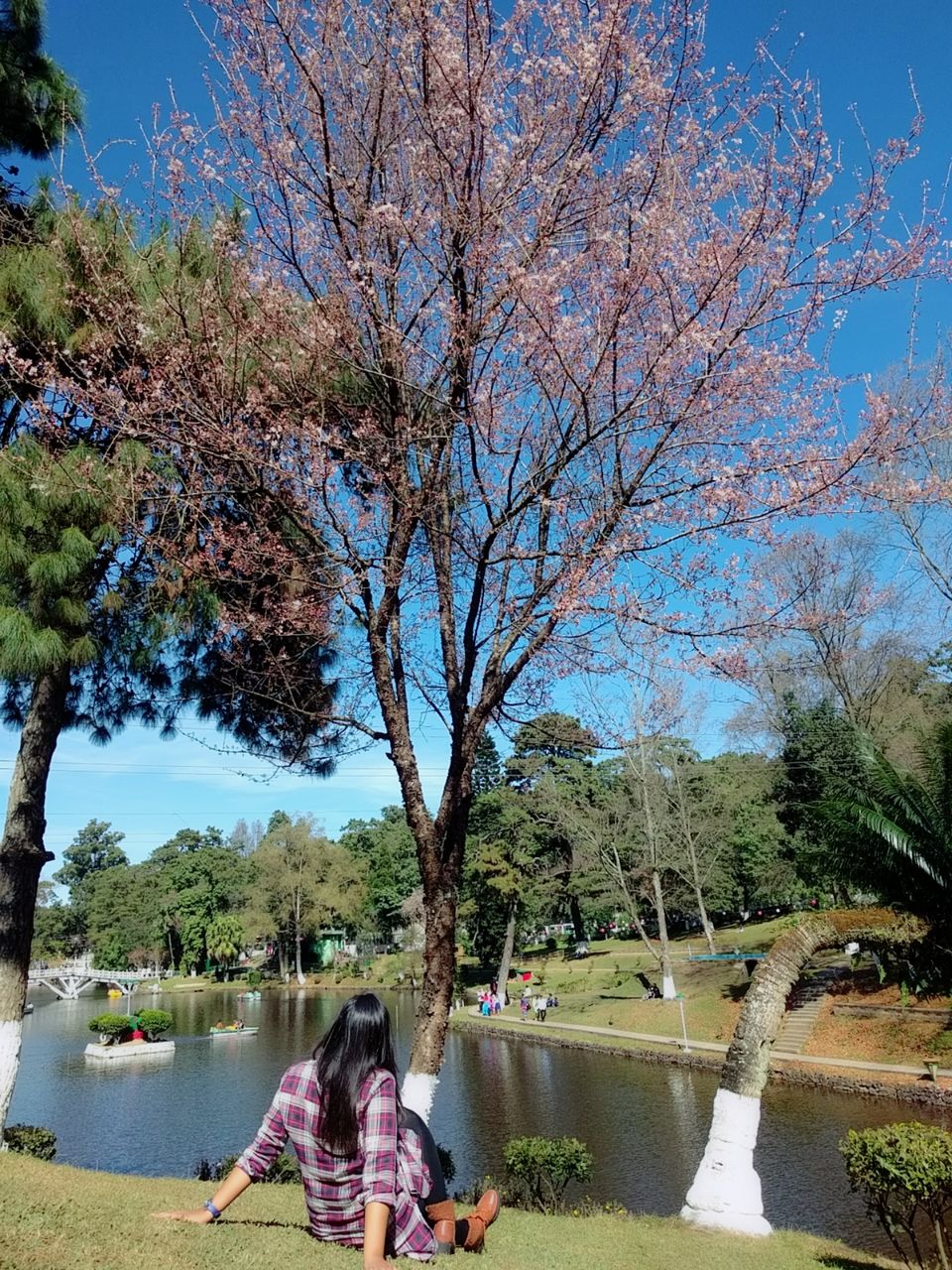 How to reach Shillong:
Well connected from airports, the nearest airport to Shillong is at Umroi, 35km away, while the airport at Guwahati, 128km away. Flights to Umroi is pretty expensive, we booked our flights from Delhi to Guwahati instead aat Rs 8500 return. Then take a cab or a bus from airport to Shillong, Police Bazaar.
Where to stay: Stay at Police Bazaar, which is the heart of city and have lot of hotels of all kinds. This way you will be able to either walk to the venue or use an auto or taxi at Rs 100.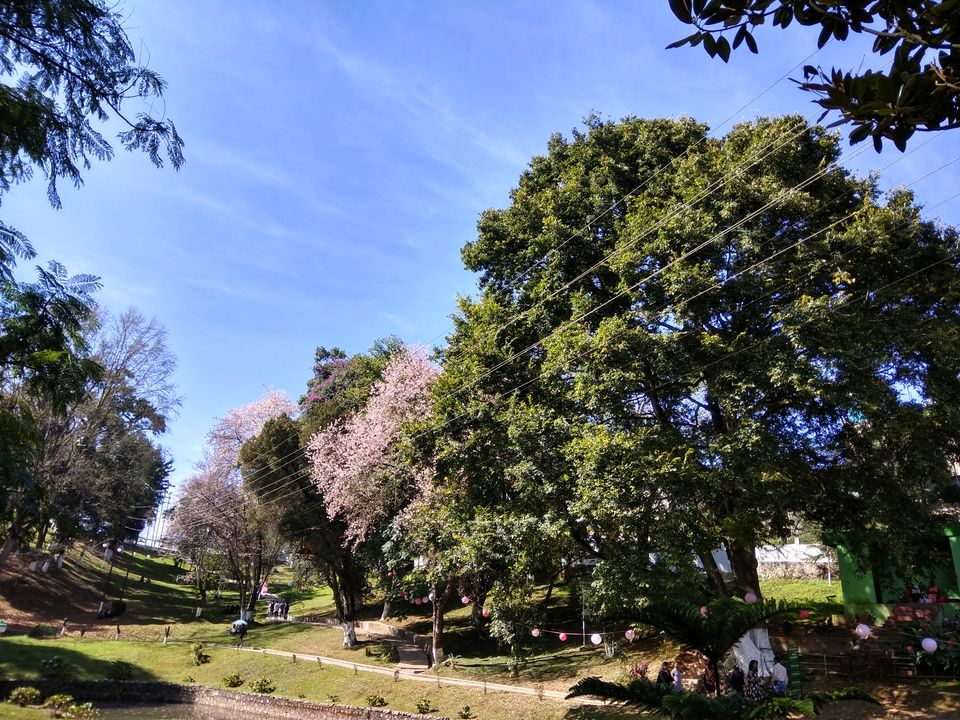 It is an amazing experience to witness these trees and better still, to connect with locals at such a beautifully organised festival. Put this in your bucket list or your new year resolution and make sure you visit in 2018! Plan it with other areas close by like Assam and Cherrapunjee and your holiday will be like no one else's!
Ask me any question regarding the festival, so that you can plan it better!