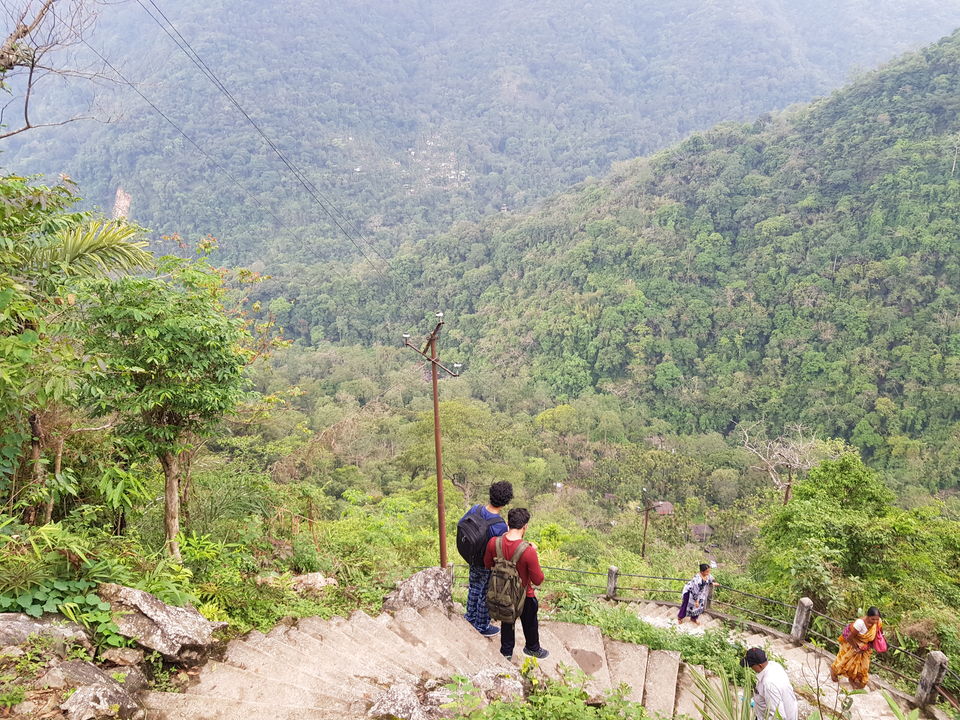 Experience of trekking to Double Decker Root Bridge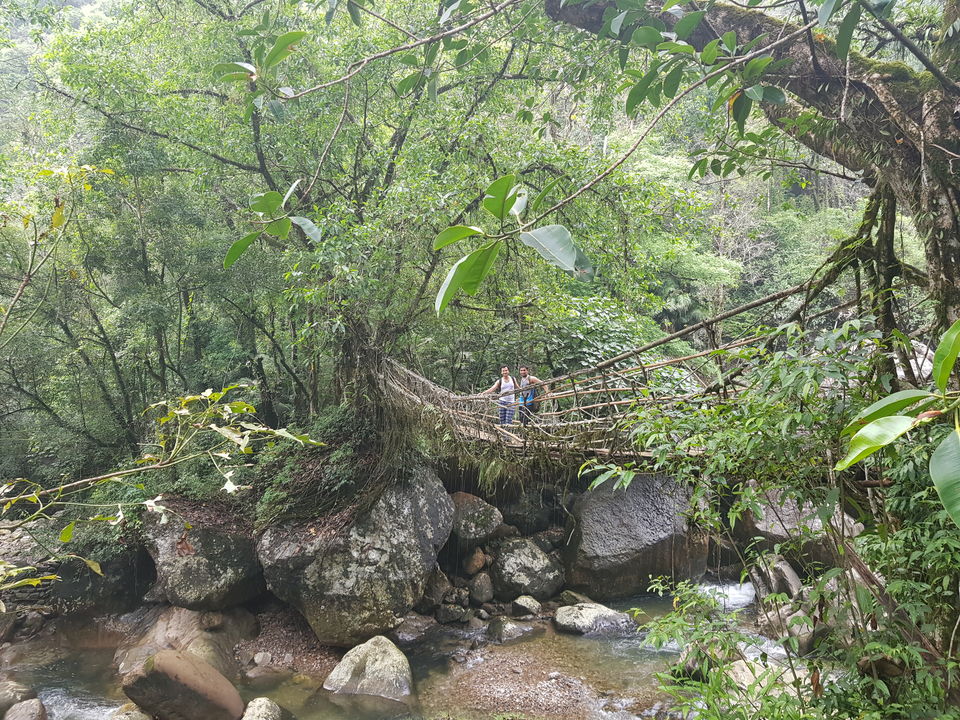 It all started in want of some adventure in the lap of nature. We were seven people who were ready to take a dip in nature i.e. double-decker root bridge in cherrapunjee( the bridge that is made of tree roots). The trek lasts about 4-5 hours minimum (to and fro).
So we planned to start the trek at 2:00 in the afternoon so as to invite some adrenaline as it was mandated to get back before it gets dark. When we say dark, its 6 in cherrapunjee. So now, the constant pace has to be maintained throughout the 15000 steps (to and fro) as the path is through stairs.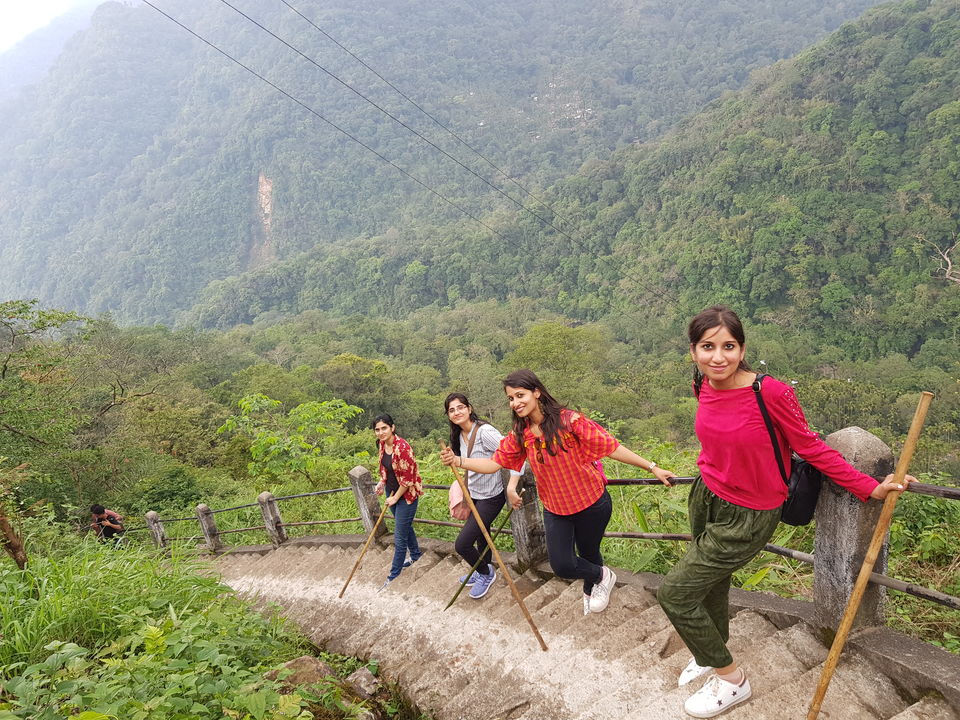 So we started seeing the breathtaking views in between and taking deep breaths. It has almost 5000 steps downstairs. It was around 10°C in cherapunjee and we were wearing a jacket while trekking.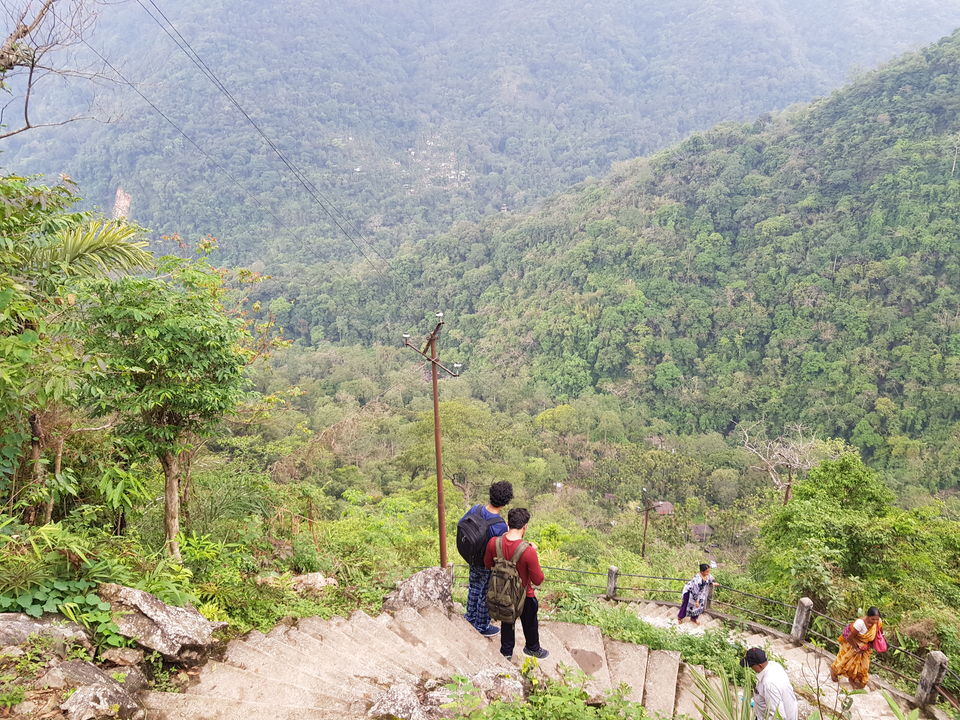 My personal experience was taking off my one cloth after every 1500 steps as I sweated a lot and at the end, I was left with my vest which could fill a mug of water if squeezed.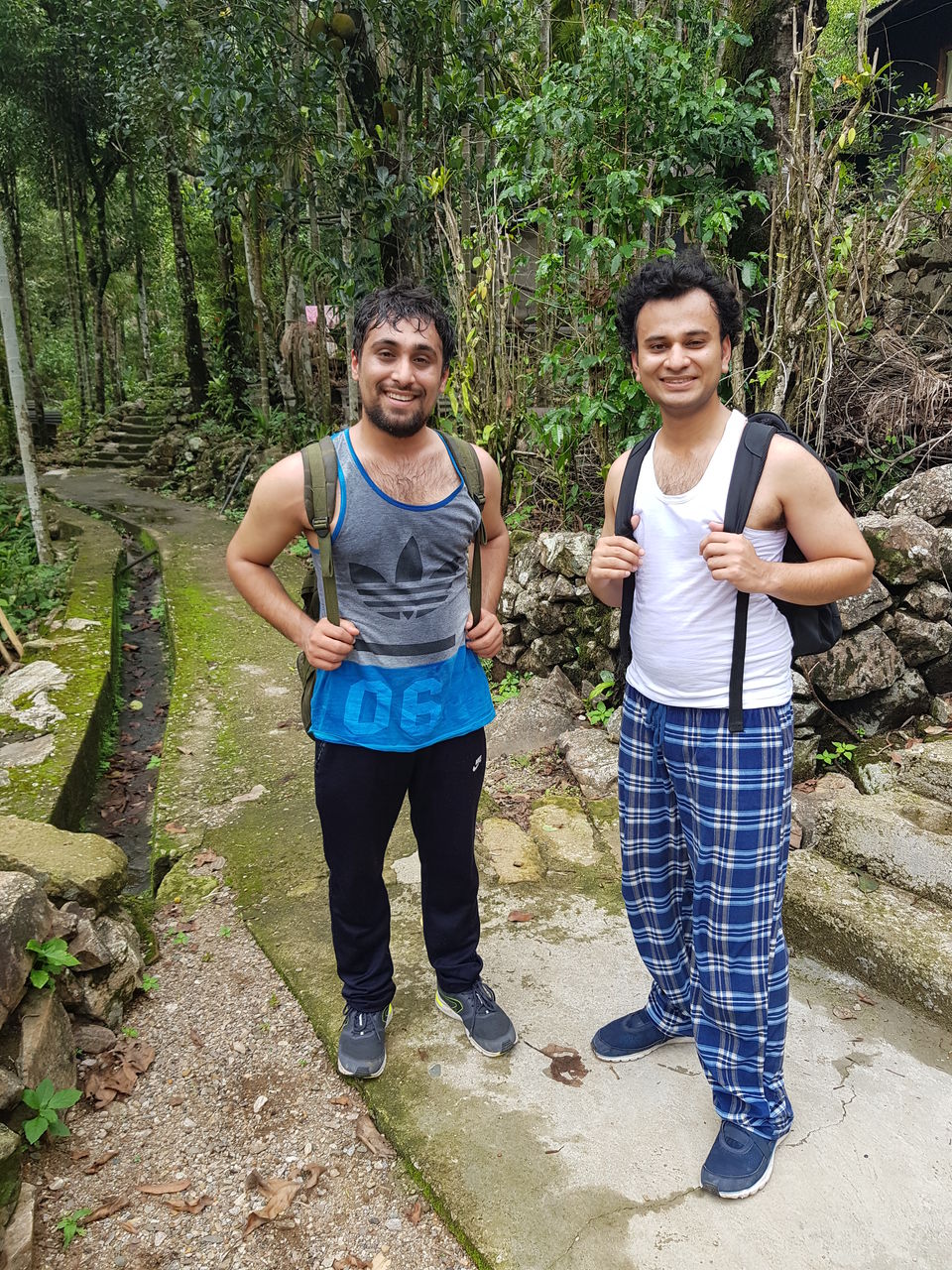 Finally, after maintaining a constant pace we reached in 1:15 hours and what I saw I couldn't believe, there was a double-decker bridge made of roots which were so strong that many people can stay on it for ample amount of time.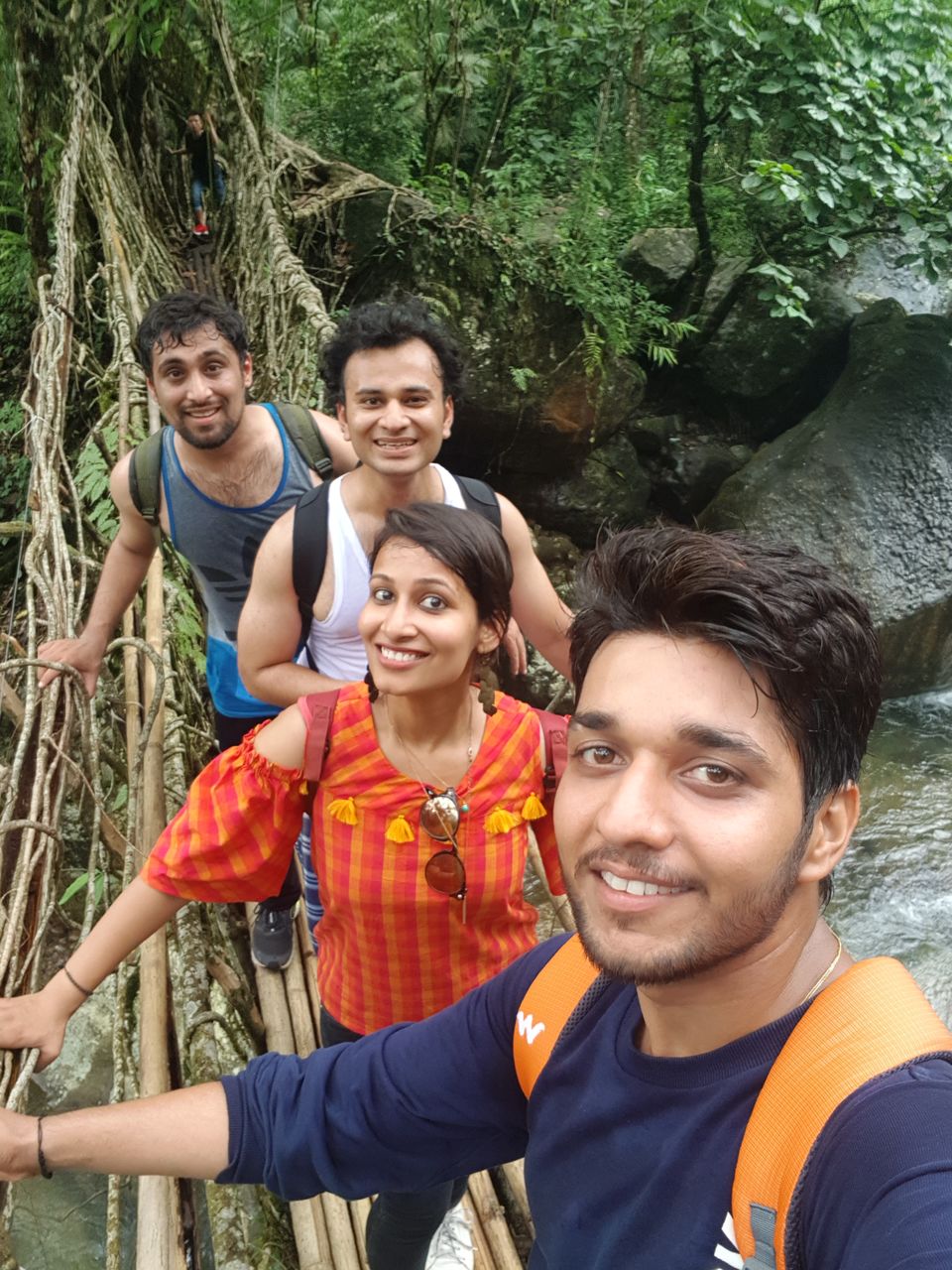 The best thing I noticed is the feeling of shakiness while crossing the bridge and the feeling that it will break every time I take one step ahead because of its natural roots on which I was walking.
Then there was a waterfall beside the bridge, so we took a chilling bath.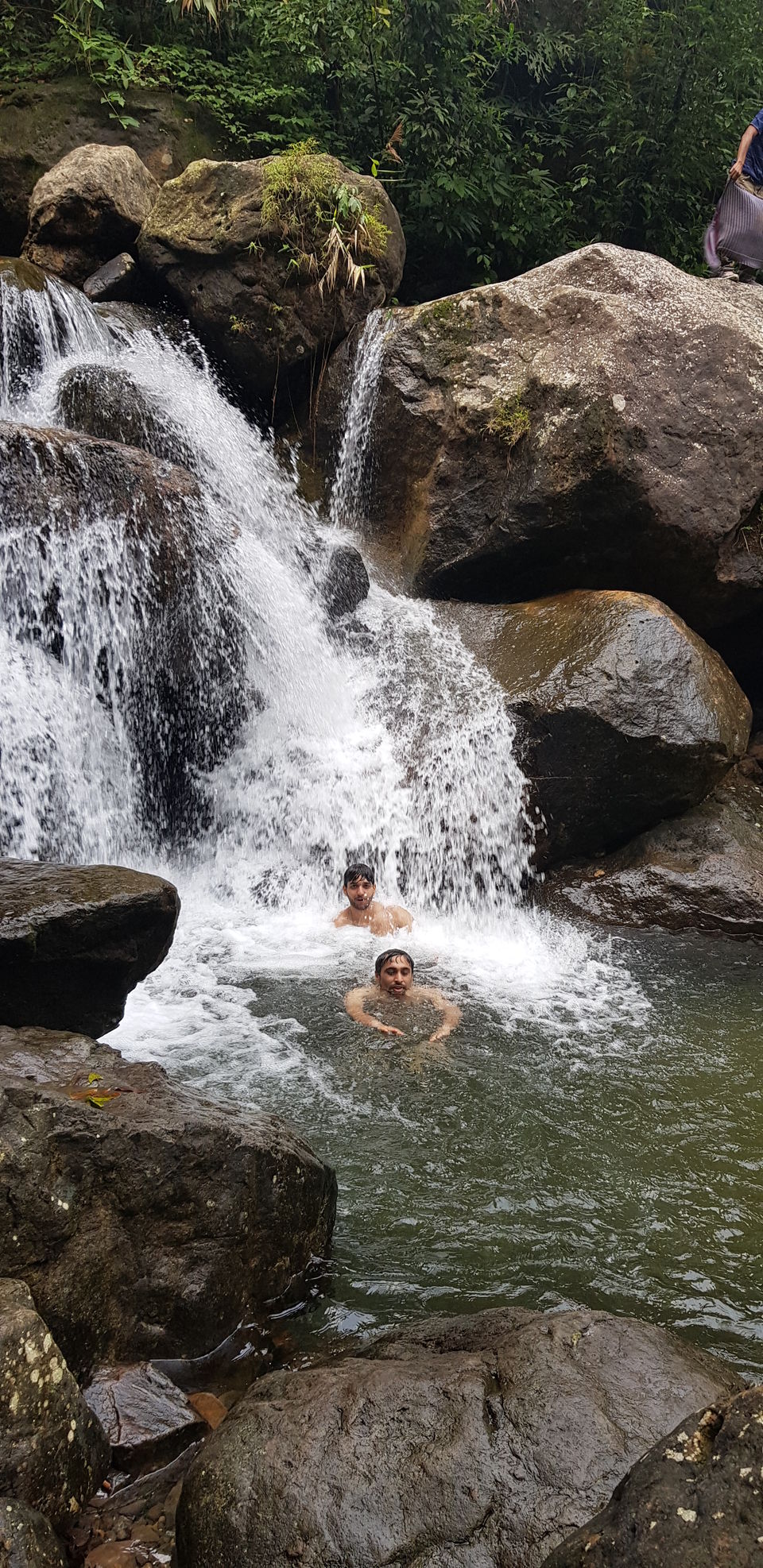 We started to go back as it was 4:15 and have to reach the starting point in 1:45 minutes as it was upstairs now which was a daunting task.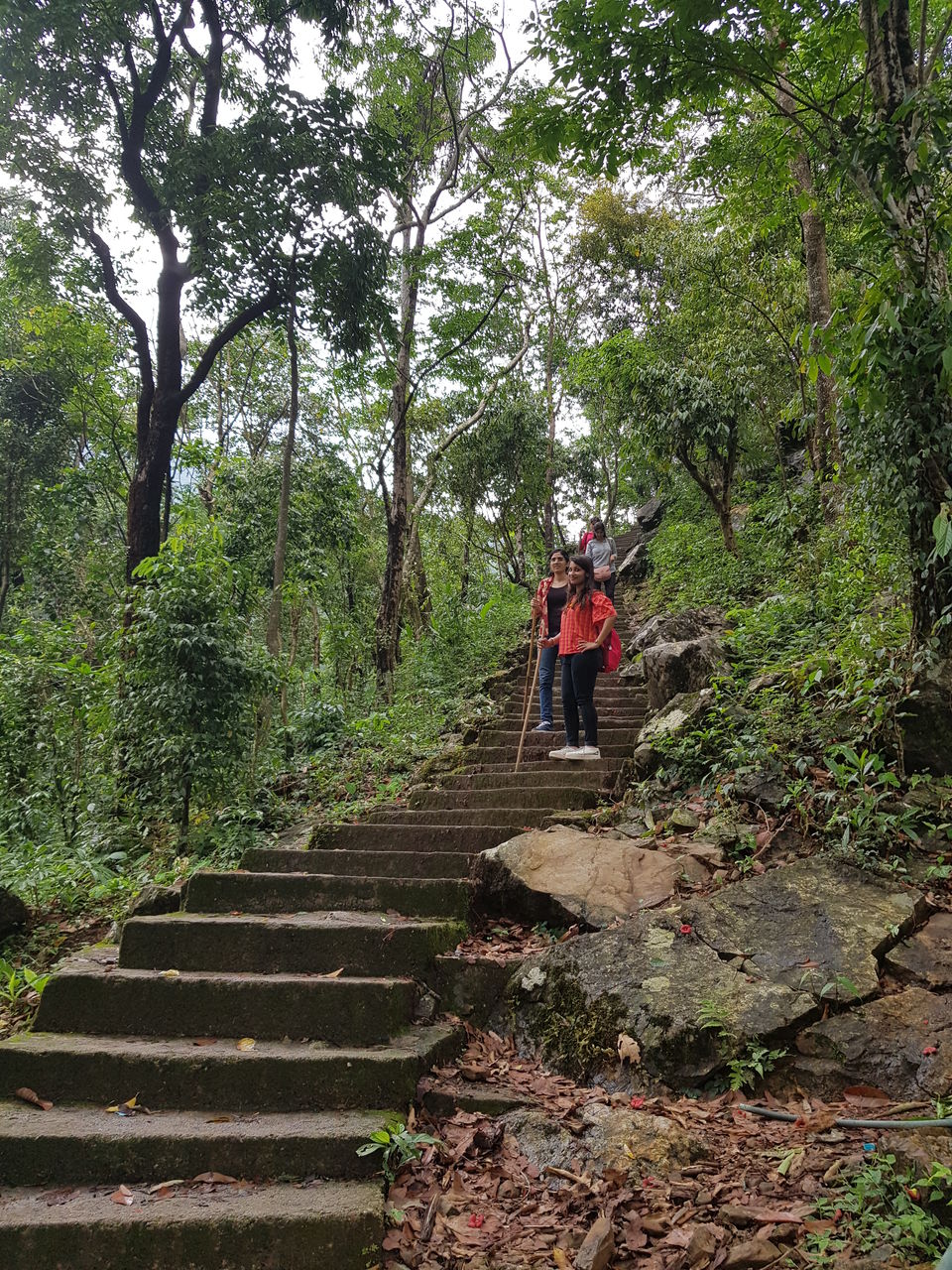 With some motivational songs singing internally and listening to birds voices we reached at 6:02 just at the time it got dark.
What a feeling! Target accomplished! Adrenaline junkies! Didn't even take a break while coming up. Our driver was astonished, and then we performed stretching so as to relieve pain. Finally went to Shillong with wonderful memories.