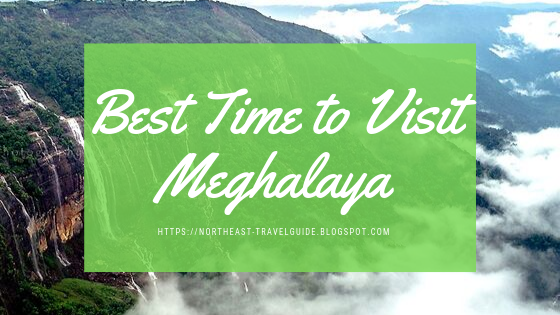 INTRO: Hi, I am Leena a travel blogger I am writing blogs on travelling Recently. So, here I am going to tell you about the best time to visit Meghalaya and its weather temperature. Meghalaya is a Hill State in Northeast India, surrounded by beautiful greenery scenario, waterfalls, mountains and it's weather is so pleasant throughout the year.
DESCRIPTION: If you are going to visit Meghalaya in summer (April-June) time it's temperature ranges between 12c to 30c with pleasant morning and evenings. It can be considered as an amazing time to roam around the corner of the towns. Although it majorly rains during the monsoons(July-September), most of Meghalaya remains cloudy or pleasantly overcast. There is a regional festival of three days which is celebrated every year in April with colorful traditional rituals, music, dance etc that tourist would cherish lifetime.
It is also nice for tourist to visit Meghalaya during autumn(October-November) and winter (December-February) season among the tourists who come from high temperature zones.