Shillong & Kaziranga - Best Combo for North East Package
North-East had always attracted me for its raw and unexplored natural beauty. So, I headed to this nature's wonderland with my family. All of us were very excited, and the trips turned out to be one of the most cherishable times of togetherness. Let me take you throughout our wonderful journey and you all will find the best ideas. This is a quick guide to Shillong Kaziranga Package Tour, which will help you people you are planning for it.

Where to reach for your North East Tour Package 
The most convenient way to reach is from Guwahati to Shillong to visit Cherrapunji, and from Shillong to Cherrapunji you must take another Sumo. We had our pre booked car from one of the best travel agency Naturewings holidays Pvt Ltd. We got the best north East Package tour from them. If someone wants to check good deals on Shillong Kaziranga tour package, then this is the best travel agency who can help you out.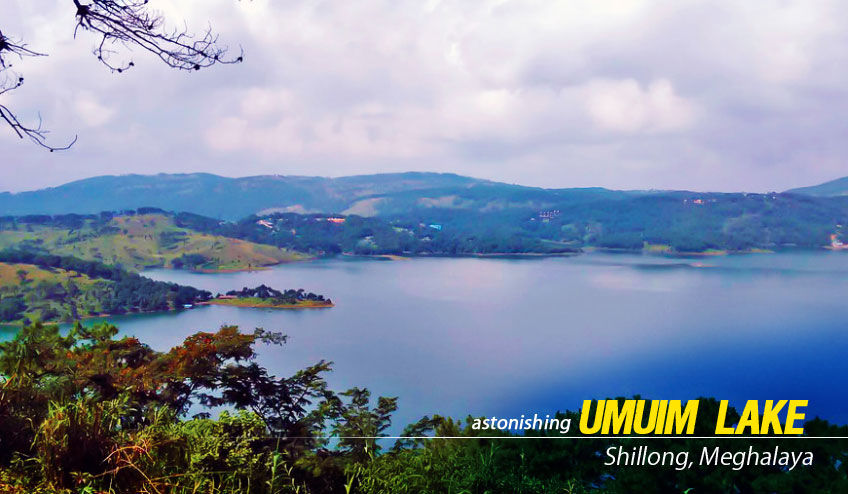 Where to Stay-
In Shillong-Ri Kynjai/ Gateway Shillong/ landmark Hill
Cherrapunjee-Polo Orchid Resort/ Sister Falls View Inn
Kaziranga-Borgos Resort/ Landmark Woods
Shillong is the capital of the state of Meghalaya and home to the Khasi tribe. Shillong is an energetic city that anyone will love to visit. In middle is the bustling Police Bazaar- where one could get a large variety of hawkers and roadside shops. The road condition from Guwahati to Shillong is reasonable. Shillong known as Scotland of the East for its beauty. In Meghalaya you will find many breathtaking places. Mawlynnong is one of them, Asia's cleanest Village; from there you can even see Bangladesh. One can enjoy the magnificent views and take lots of pictures there. After exploring Mawlynnong, drive to Dawki Bridge over river Umngot. The river is like crystal clear and you can see through the surface from the top of the bridge. It is an attractive tourist place in Meghalaya, and it flows between India and Bangladesh. You can visit Balancing Rock, Sky Walk, Bangladesh Viewpoint, and the longest The Living Room Bridge.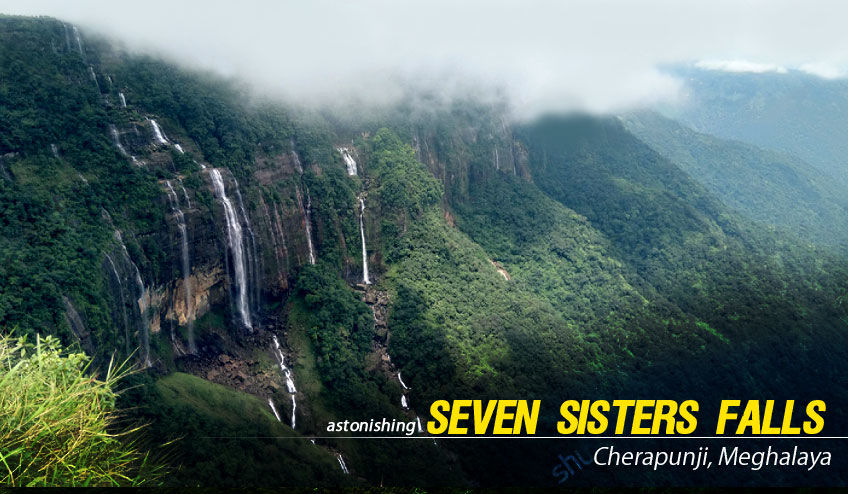 After Shillong you will find the wettest places in the world today which is Cherrapunji. The route from Shillong to Cherrapunji is exquisite with some amazing views of the mountains. The climate here changes drastically and mainly covers with fog, and you will find sunshine frequently. One should visit Nohkalikai falls, which is India's tallest plunge waterfall and the most photogenic place. In the background, the mountains and jungle are worth to visit. Seven Sisters Falls is another magical sight you must visit, Located south of the Mawsmai village, the Seven Sisters Falls is a vibrant spectacle. Caves are also the best sightseeing in Cherrapunji, like Mawsmai cave, which is a major northeast tourist attraction. Tourists flock the Mawsmai cave throughout the year.
Kaziranga is about 200kms from the capital city of Assam. Kaziranga is a UNESCO World Heritage Site and home to the exotic one-horned rhinoceros and a visiting this national park had been on my list for long. There are just so many reasons to put the Kaziranga National Park on your bucket list specially for Animal lovers full of flora and fauna. Once you visit, you will find the option to choose from elephant and jeep safaris for exploring the Kaziranga National Park and enjoy the amazing view of the forest. Elephant safari is best for experiencing the wilds life like–one-horned rhino, sambhar, tiger, wild elephants, leopards, gaur, buffaloes, otters, monkeys, deer, badgers, and wild boar. At the time of Safari, the elephants take dark paths, each through hick clusters of trees and underlying bushes. One has to be very careful lest one get hurt. The forest is home to rhinos, elephants, several kinds of deer, wild buffalo, tiger, and a large variety of birds.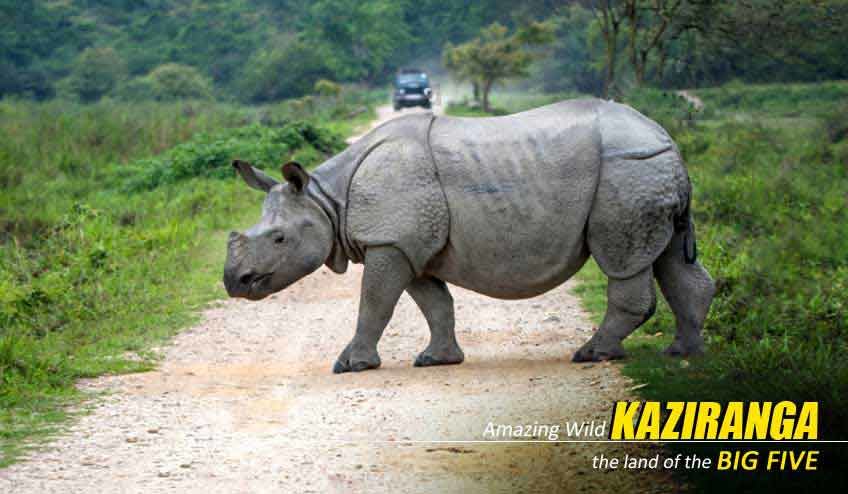 Itinerary for Shillong Kaziranga tour package-
Day 1: Arrival at Guwahati airport & proceed towards Shillong. On the way to Shillong you will visit the beautiful Umiam Lake, and after reaching hotel & the time is for leisure.
N/Stay in Shillong
Day 2: Shillong whole day Sightseeing- Elephanta Falls, Spread Eagle Falls, Shillong Peak, Ward's Lake, Golf Course. 
Overnight at Shillong.
Day 3: After an early breakfast, proceed for Mawlynnong & Dawki. By Evening drive back to Shillong.
Overnight at Shillong.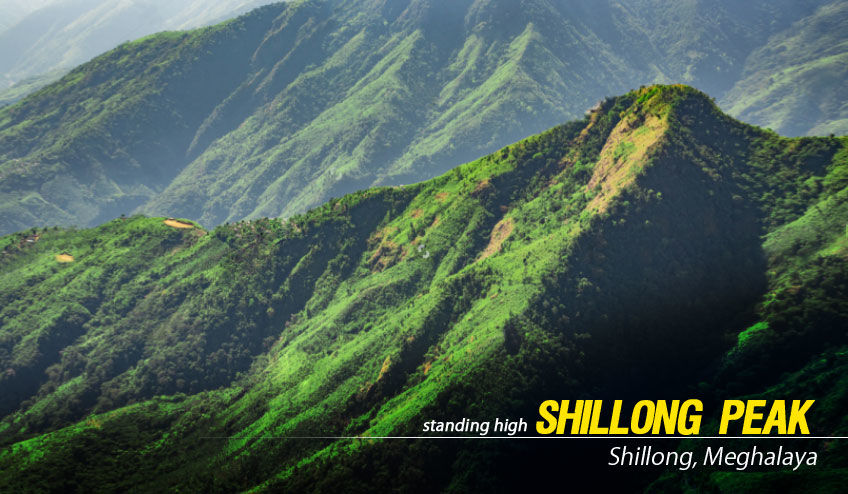 Day4: Proceed to Cherrapunjee, and visit Nohkalikai falls, Mawsmai caves, Eco Park, seven sisters falls.
Overnight at Shillong.
Day 5: Proceed towards Kaziranga. 
Overnight at Kaziranga.
Day 6: Jungle activities of Kaziranga- Early morning, take an elephant ride & jeep safari.
Overnight at Kaziranga.
Day7: After Breakfast, transfer to Guwahati airport, fly back home with lots of beautiful memories of the scenic state.
Some Facts about your Shillong Cherrapunji Trip
July is the peak monsoon season in Shillong. Probably the good time to witness the rain-washed beauty of Shillong. The landscapes look greener and fresher.
The best time to travel to Cherrapunji is between the months of September to May.
We can book jeep safaris on per jeep basis on the spot. I will advise that for couples and solo travellers, please book jeep safaris with a bigger group of travellers that will reduce the cost.
Harming the wildlife or destroying the fauna strictly prohibited in Kaziranga.