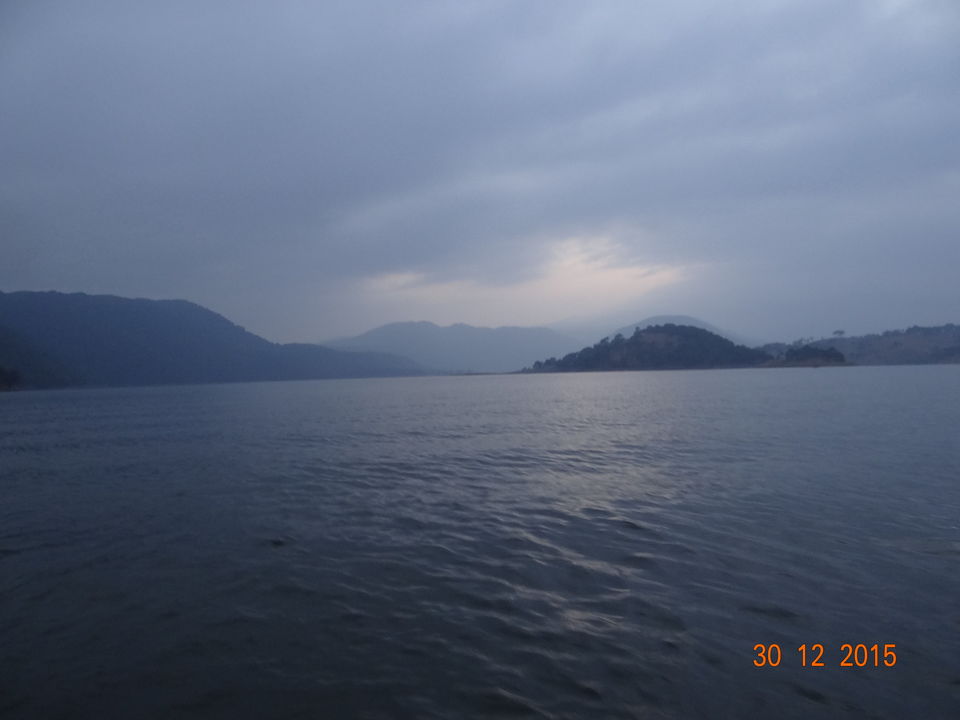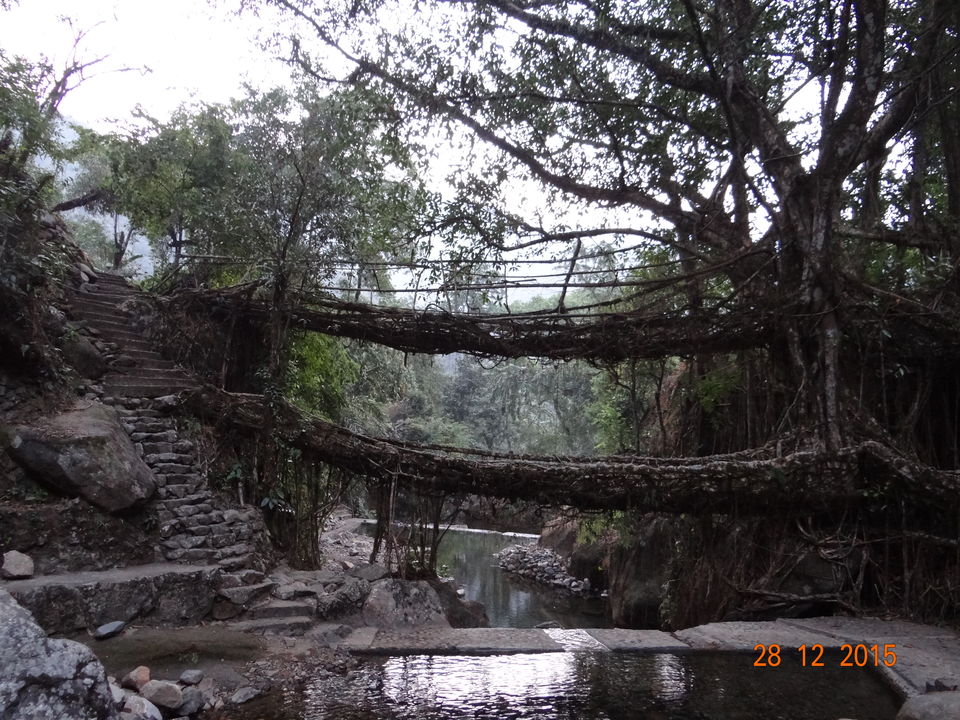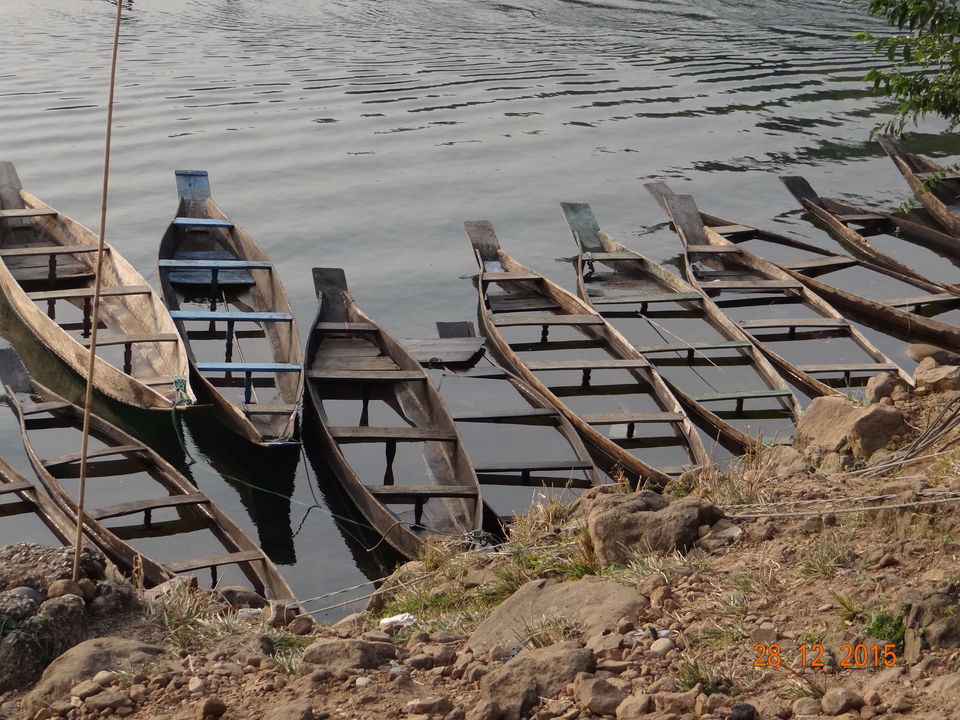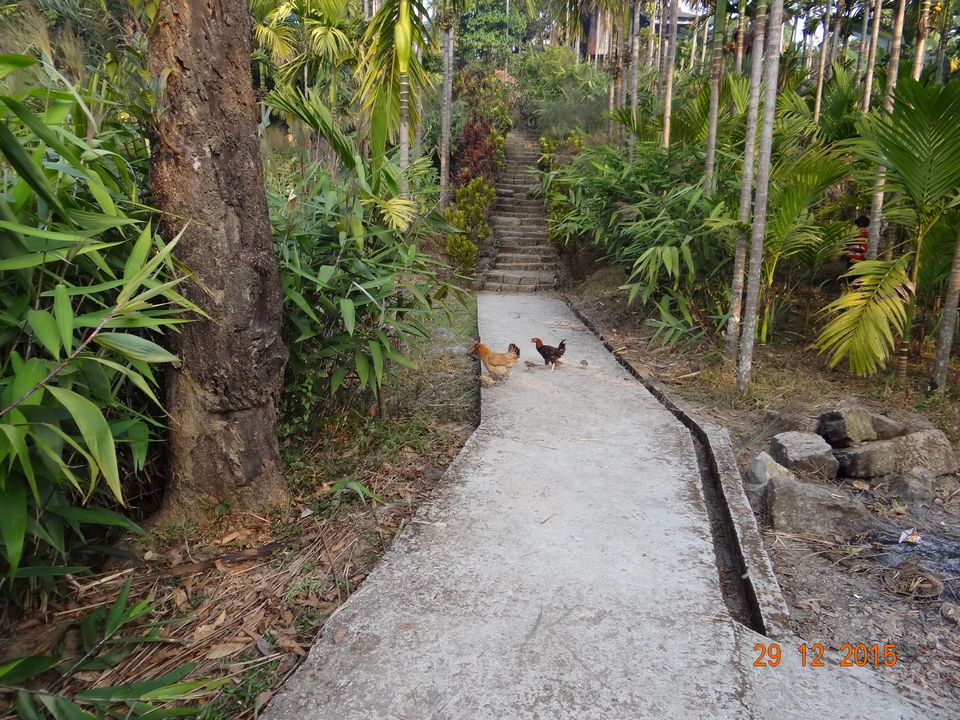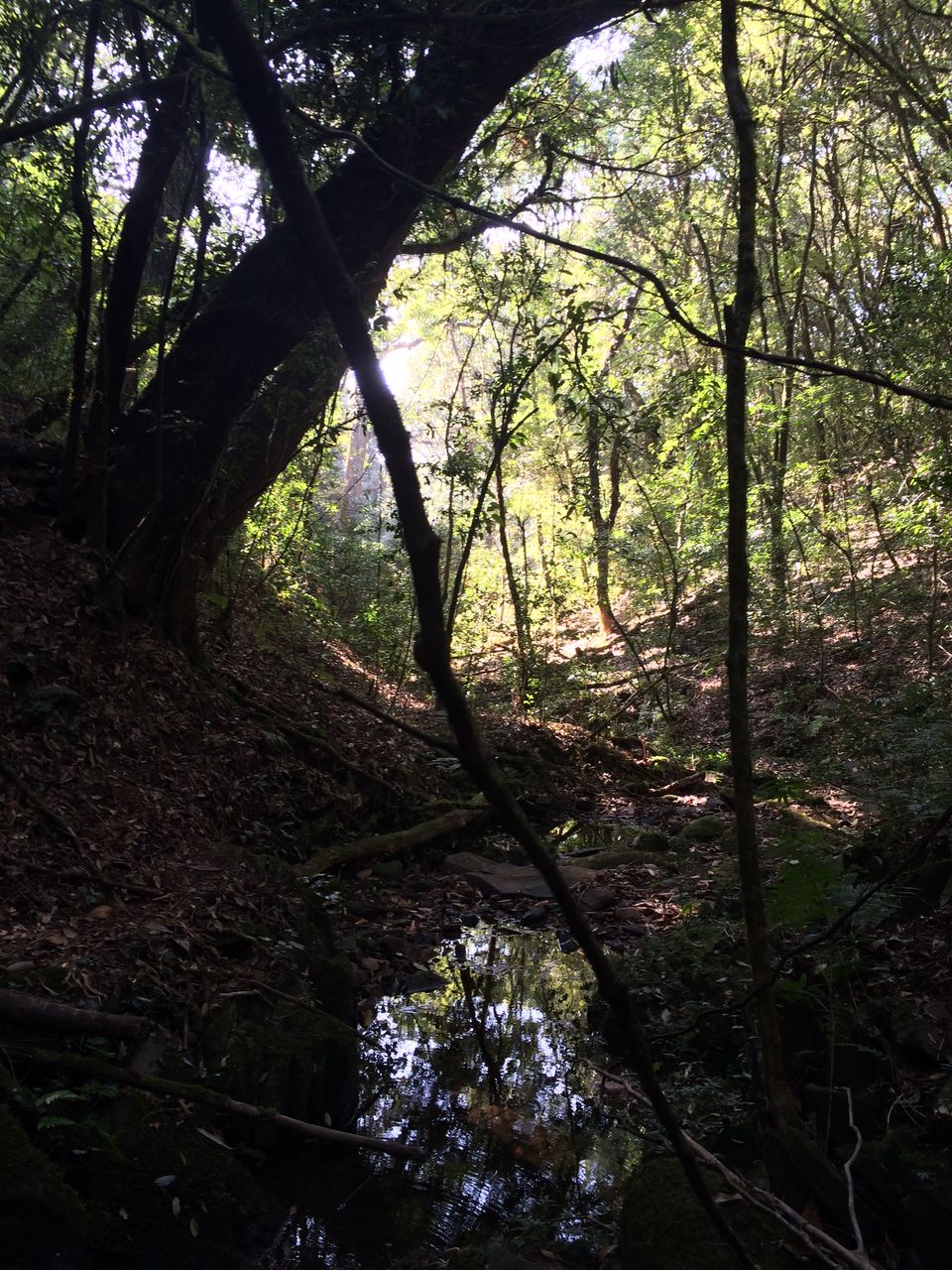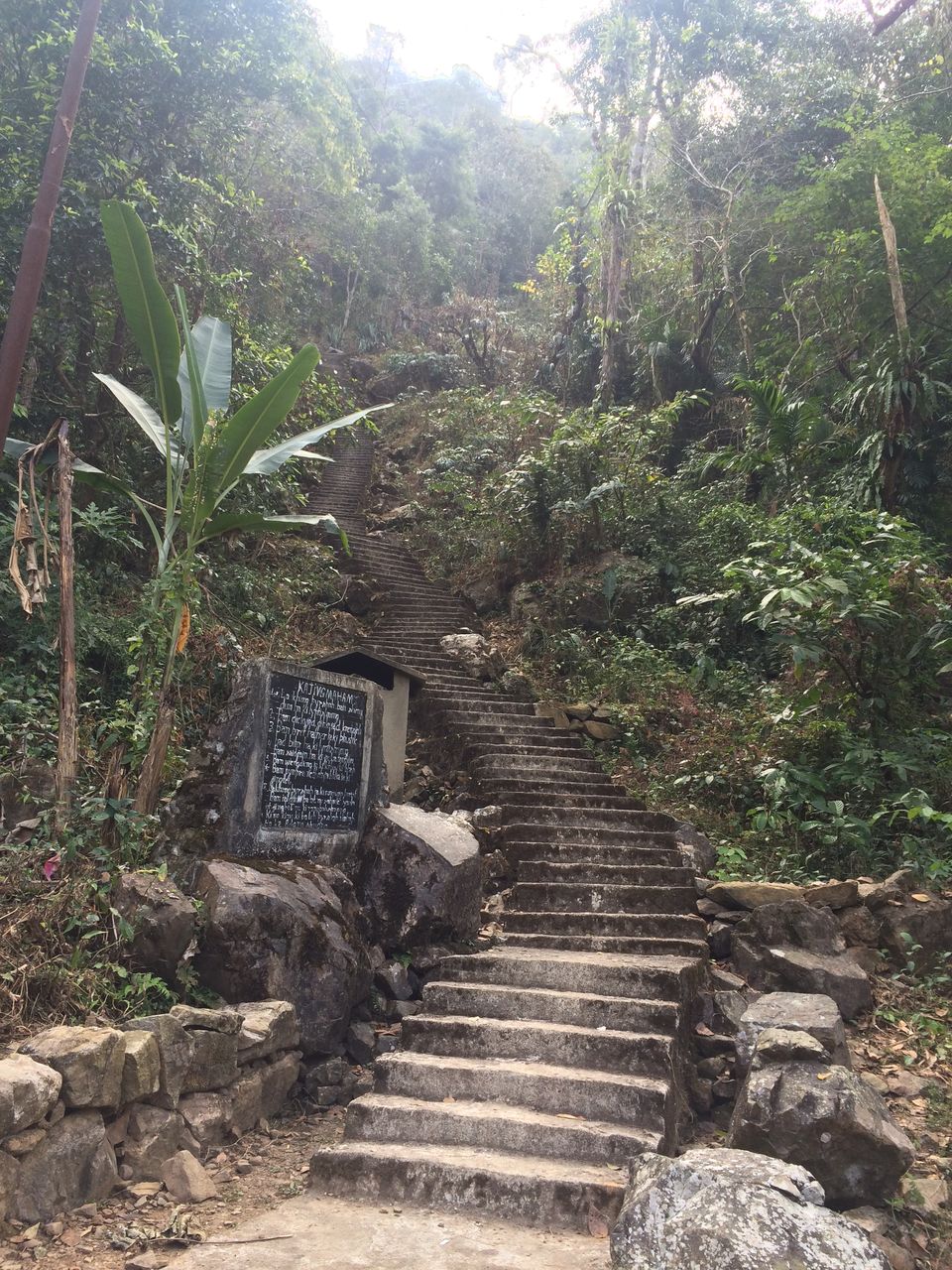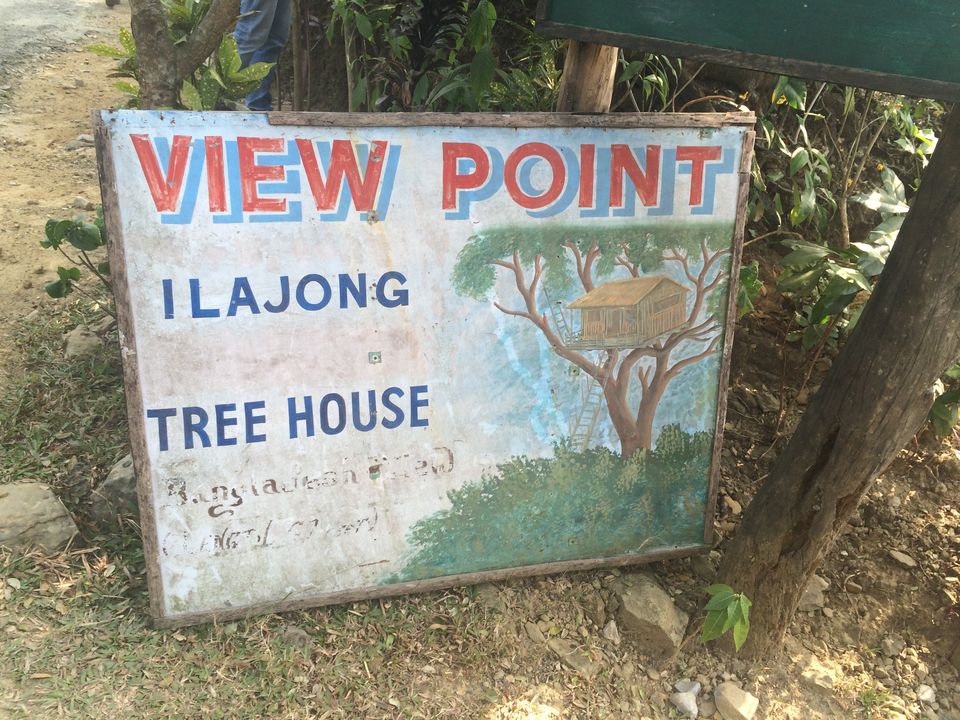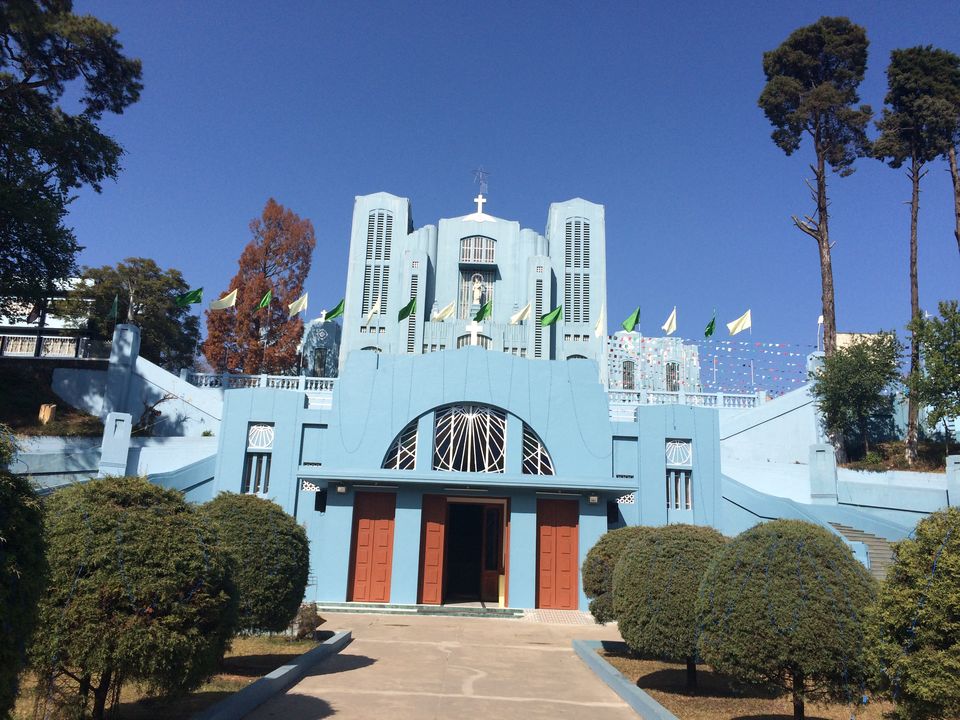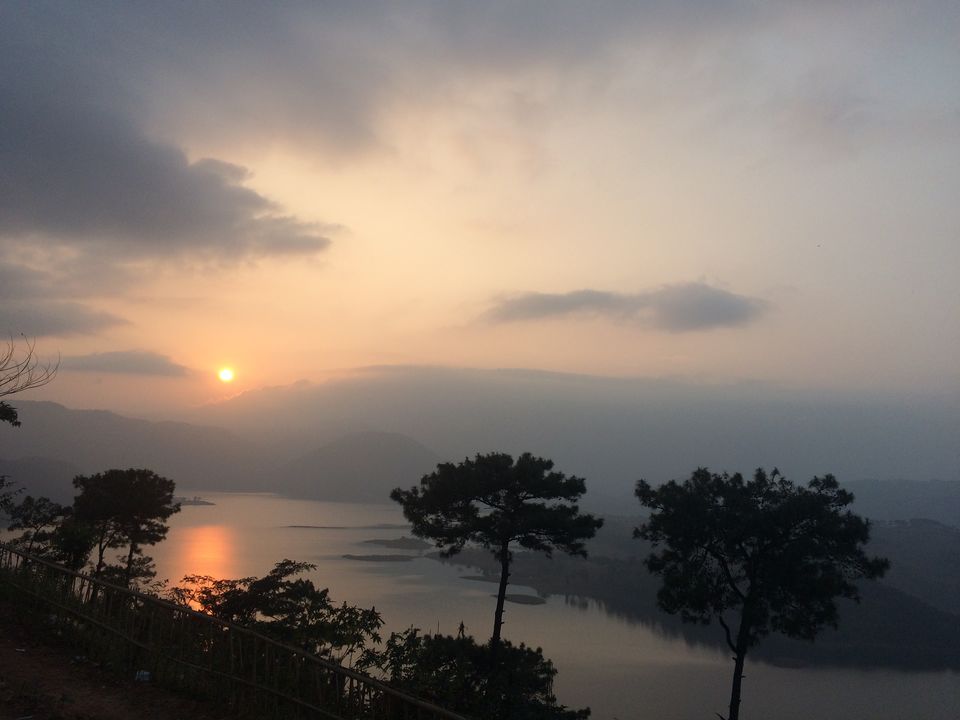 All it takes for one to travel as far as north-east part of India is a ticket! Just a ticket-it can be an airplane ticket or if you have time a train ticket.
Somebody like me, who loves airports and airplanes, the best bet, is to take a flight out of Delhi or wherever you live to Guwahati. For me, the trip started as soon as I polished off a meal on the plane. The first view of the Himalayas, with sun shining as it was setting for the day was breath taking. So magnificent that I fail to describe.
We left off for Shillong as soon as we landed and it took us about three hours. Even though it got darker as we travelled on, we could identify the change in the scenery.
After a long day, we had a lovely homestay waiting for us. Ms. Mayborn has a lovely place where one can go and stay for as many days one wants and enjoy the lavish food she makes or taste some of her home-made wines. Not to miss two little dogs she has, they are the most adorable little things.
We planned our itinerary such we were able to complete four places in all. Therefore, we made one of our friends, who preferred to travel by train and reach a day early, walk around Police Bazaar, amidst the hustle bustle and enquire the best possible ways.
Mr. Kamal and Mr. Kishore to our rescue! From an army background, he knew the place like the back of his hand.
So early morning we left for Mawphlang, the sacred groves. Local people believe deities live there and thus one is not to bring anything out of the groves, not even a twig. A must go if you love the trees and the forest, call of birds and sun peeping out of the leaves. It is desirable to get a guide to show you around the spots, though we ventured in on our own. It is as calm and as serene as it can get inside. You can walk on for as long as your legs take you. The trees are not very high and one can see the canopy easily. The place is a heaven for plant enthusiasts. Do not miss out on how the trees create natural art.
After spending good two hours here, loitering around and getting the shots, we started for Tyrna.
Tyrna is a small village on the edge of start of 3000 steps and two shaky bridges that take you to Nongriat where you find the double-decker bridges. It is an exhausting walk all the way but every bit picturesque. You do not need a guide to show you the way, it is well marked and in case you are confused to go right or left, you will find somebody huffing puffing on the way. The locals sell water, juice, frooti, chips and even local liquor that you can pick on the way. Take your time to halt and look around. It's stunning and breath taking. The water is in its purest form and you will be tempted to jump in. Hold your horses. You need to get to the village. We stayed overnight at the Serene Guest house. A modest but comfortable homestay that is five mins away from the bridges. Byron and his family serve the best food you will eat ever. Do take time to play with the kids there. They are adorable. If you have time walk on further to Mawsaw bridges or catch local lads playing football. Sit, relax, breathe, walk and get lost for some time. I know people who stay back for days, I would suggest two whole days. Remember to carry your swimsuit. The pool below the bridges will pull you in and you will not regret.
As we said goodbye to the bridges next day, we trekked back to Tyrna where Mr Kamal was waiting for us, all smiles and then laughs at how broken we were. Nevertheless, I still say that every step was worth it.
Off we go to Dawki from there. Crystal clear water of Umngot River and a boat ride will rejuvenate you. All the fatigue you experienced on the trek from and to Nongriat will be lost. It also happens to be international borders with Bangladesh. I put my phone on air plane mode in case I incur international roaming. We had a good 30-minute boat ride where we could admire the sheer size of the rock formation on one side and on another how the normal people continue to go on with their lives in spite of visitors and tourists flocking their river. Do not miss the ber pickle sold by the Bangladeshi men there. We relished the international taste while in conversation with them. It is funny how the BSF is constantly whistling away the curious people on both sides of the borders while they forget to respect the invisible lines separating the two sides. They looked just like us!
The last stop of the day was the Mawlynnong village-the cleanest village of Asia. DO not miss the local market there in the evening and the tree house there. Pay 20 rupees and stay up as long as you want. Get up early morning and climb up, up and up. Get a bird's eye view of the village. Homestays are in abundance here and extremely comfortable. The taste of homemade food still lingers. You will be surprised how committed the people are towards cleanliness. Every morning people make sure not just their houses but every corner in their radar is spic and span. Near to the village, about two kms is another root bridge and if you trek about 40 mins, can get a view of Bangladesh. Since we had time, we went ahead but this can be easily skipped, especially if it is peak tourist time. Another tree house here charges to go up. I prefer the quiet one in the village.
From there we took a cab to Pynsula and shared cabs till Shillong. To get a bird's eye view of Shillong, the best place has to be the Shillong Peak. Shillong itself has many places to see but since we were running short of time, we visited the Shillong Catholic. The sheer size of the two-level church surprised us. There is a whole town on the first level. I highly recommend finding time and visiting. The interiors, esp. of Laitumkhrah Presbyterian is the highlight.
On our way back to Guwahati, we squeezed in a visit to Don Bosco Museum. I had no desire to go to a museum, but 'am glad I did. It is one of the best museums I have seen. Tells you extensively about the different facets of the northeast and the people. Near to it is the Umiam Lake. Do not stay at the viewpoint but drive further down. Find a local there who will row you around the lake. We were lucky to be there at sunset. As the sun went down, it became foggy. Perfect time to sit and smile as you find your travel nearly ending. We took our times to gaze out in infinity and remember all the places we went to and the experiences we had.
The travel bucket-list just became longer. There was more to see. We hardly saw anything!!!!!