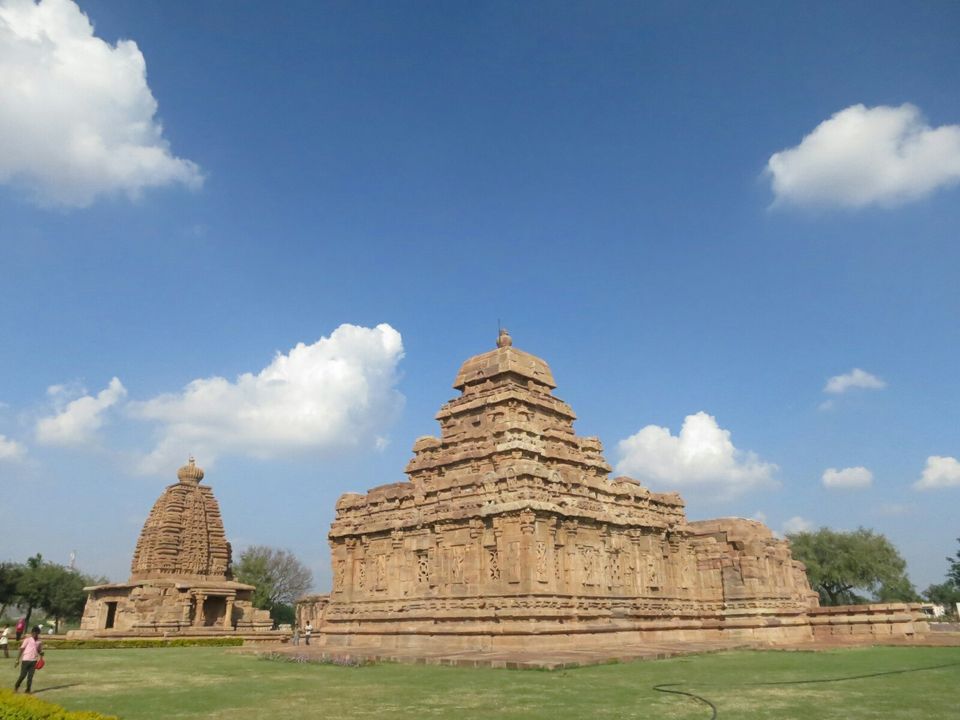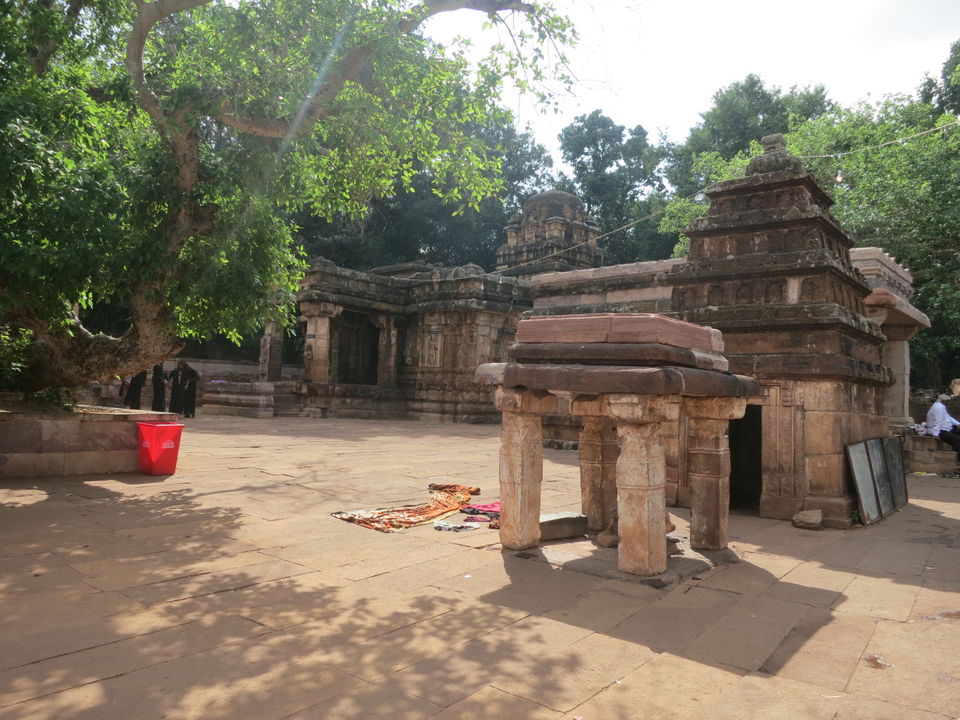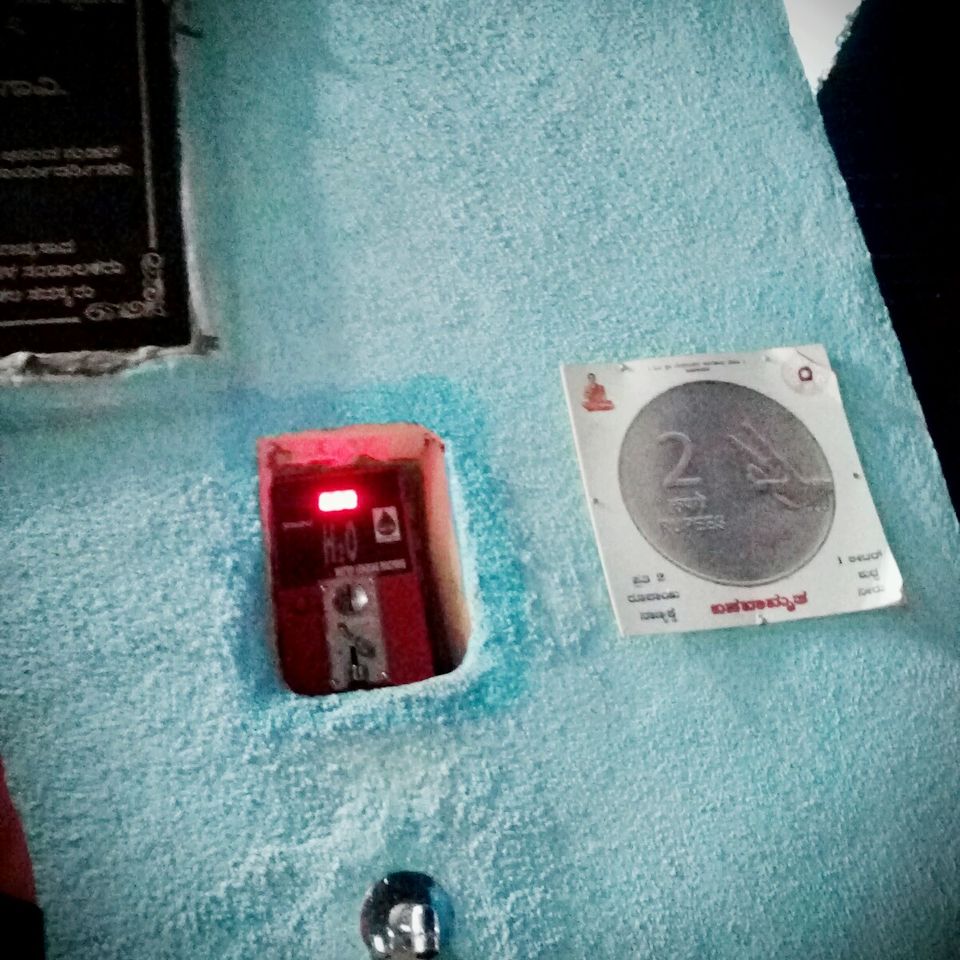 Starting from hospet we wanted to reach badami, after enquiry at the bus stop we discovered that the bus going to badami is only at 13:10 from hospet, we planned to move From hospet towards illkal(one local said you get buses from iilkal) by bus for 114 rs ticket.
We wanted to go badami but there were no options to go to badami so we opted to stay at iilkal only in ram Krishna hotel 850rs per room.Had some curd rice at hotel kamat for 80rs per person.
Early morning 7am we boarded a bus for badami 114rs ticket and reached badami by 9am. Hired a autorickshaw for 700rs to show whole of badami, aihole, pattadkal and dropped us at aameenabad.
Near badami you can also check the bhootnath temple which has a mesmirizing view at shown in the below pic.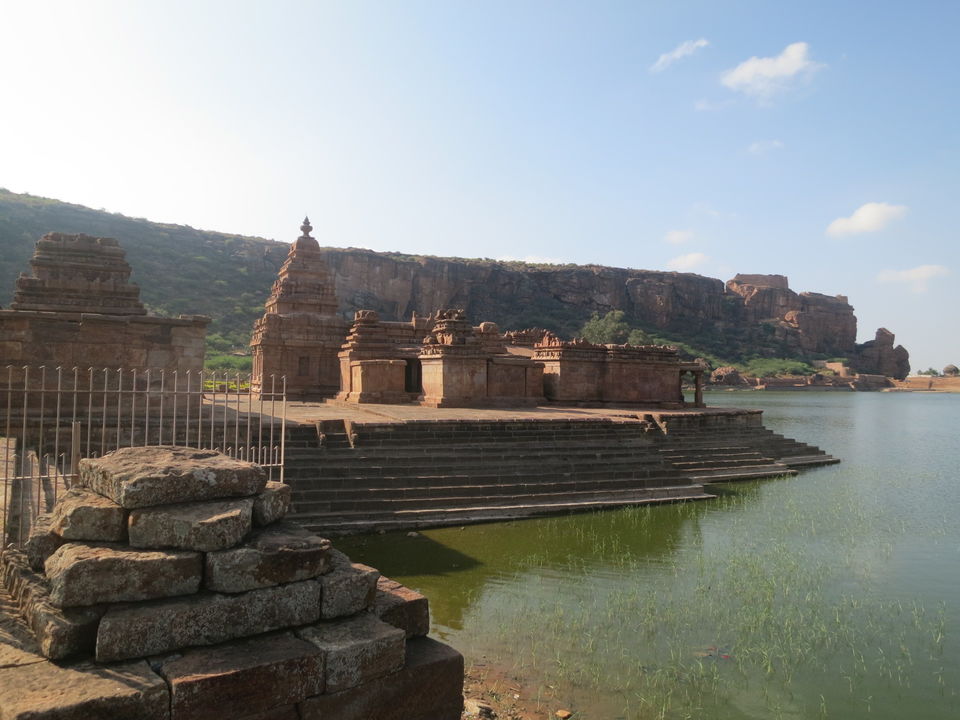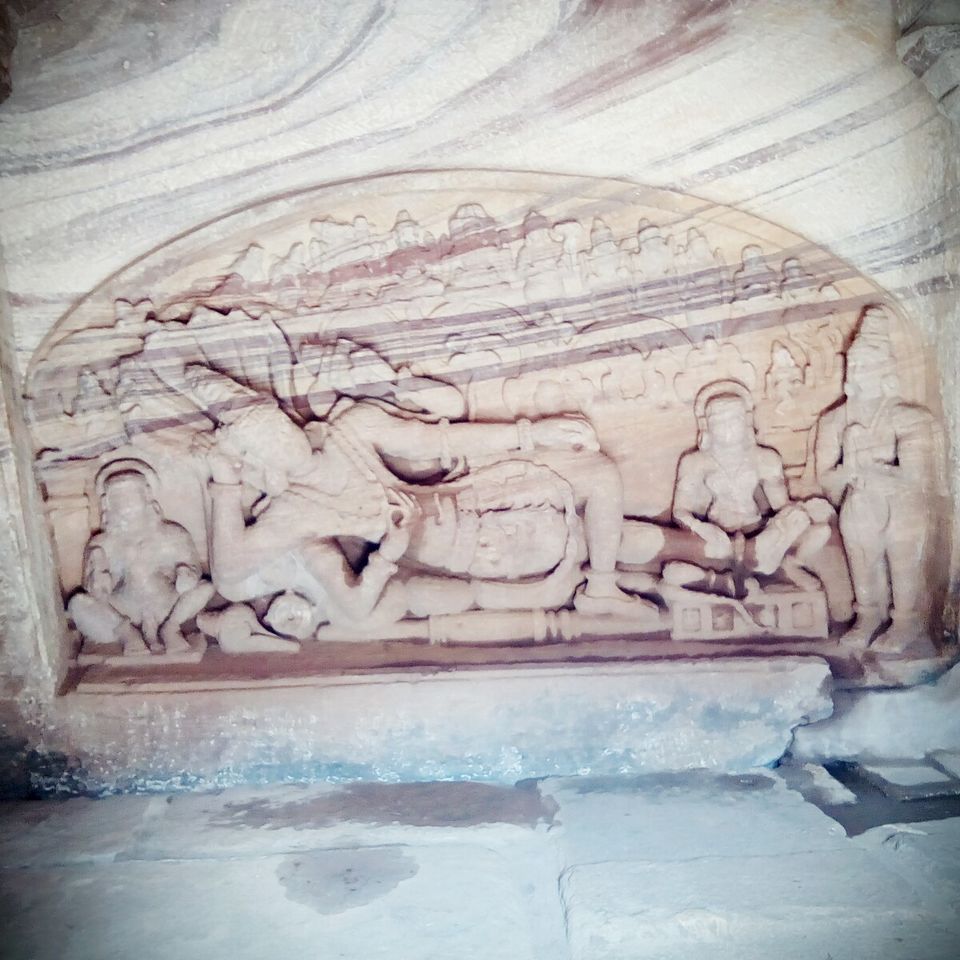 We planned our stay at kudalsangam in sangeshwara temple's dharam peet. As of no direct bus was available so we went to hundgund from ameenabad 30rs And for hundgund to kudalsangam 30rs (any bus going towards bijapur). You will reach a junction of kudalsangam for where the temple is about 1.5 km away and the Dharam peet is like 15 mins walk away just ask any local person for dharam peet. A room at dharam peet was for 300rs(for both of us) it was a hostel type place where free dinner was provided which we had and went to our room and rested.
Good morning, we were fresh and ready to explore the remaining so we carried filter water which was available on prepaid basis for 2rs per litre in your own bottle at the hostel.
Reached the junction and had some idli dosa has a breakfast and now we were all set to move to Almatti Dam any bus towards bijapur goes their. once you reach almatti dam you can enter the rock garden and if you come in evening at almatti dam you can enjoy a night light show if fountains for 10rs(public bus are not available after 7 from almatti so we didn't go).A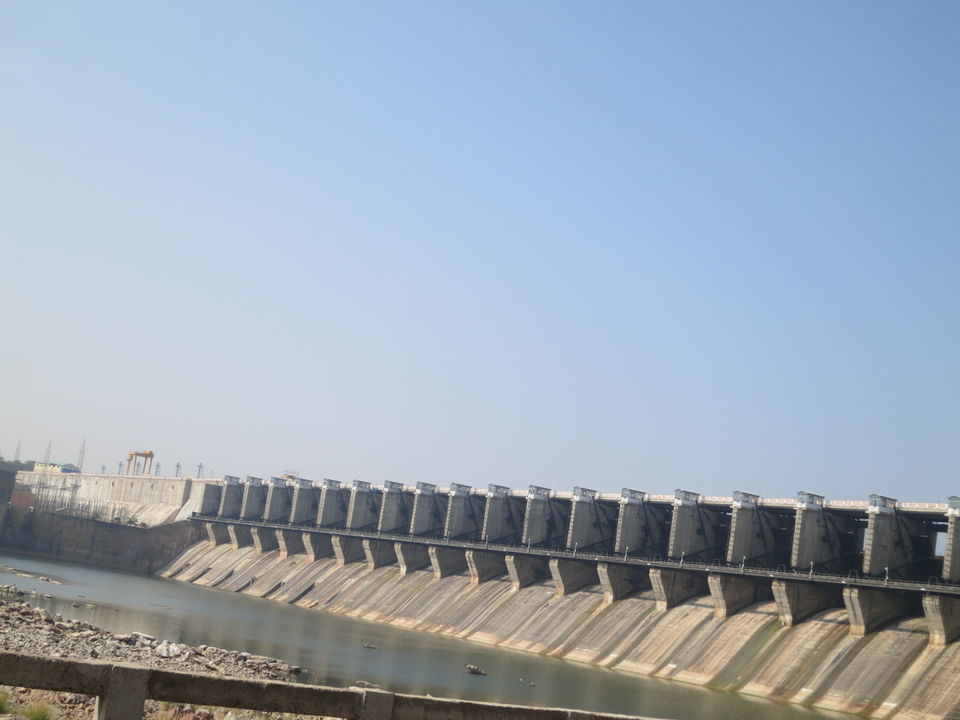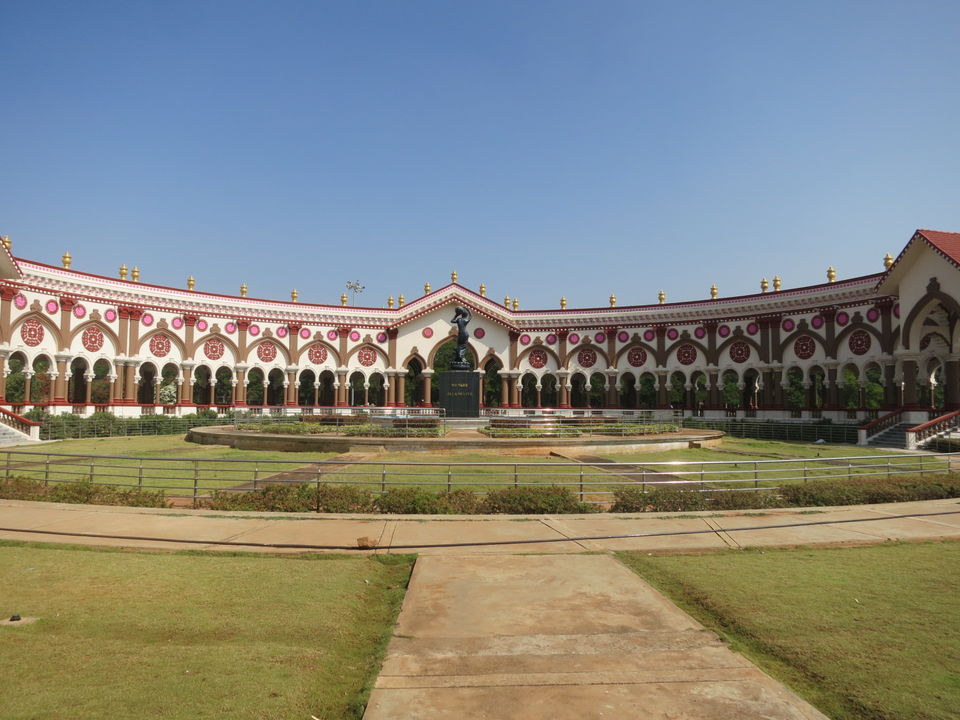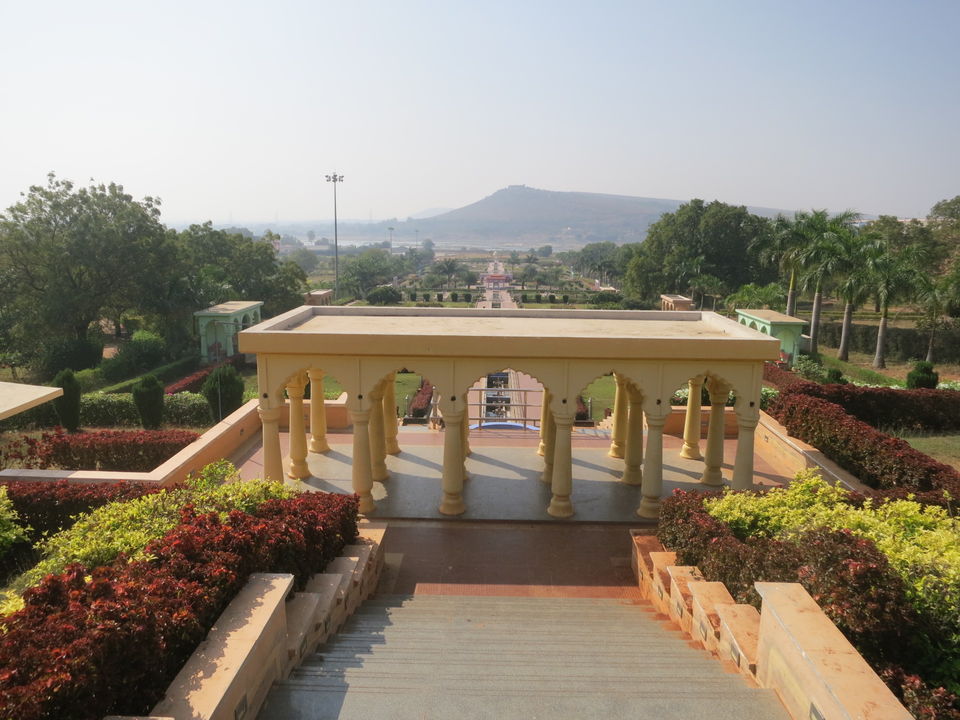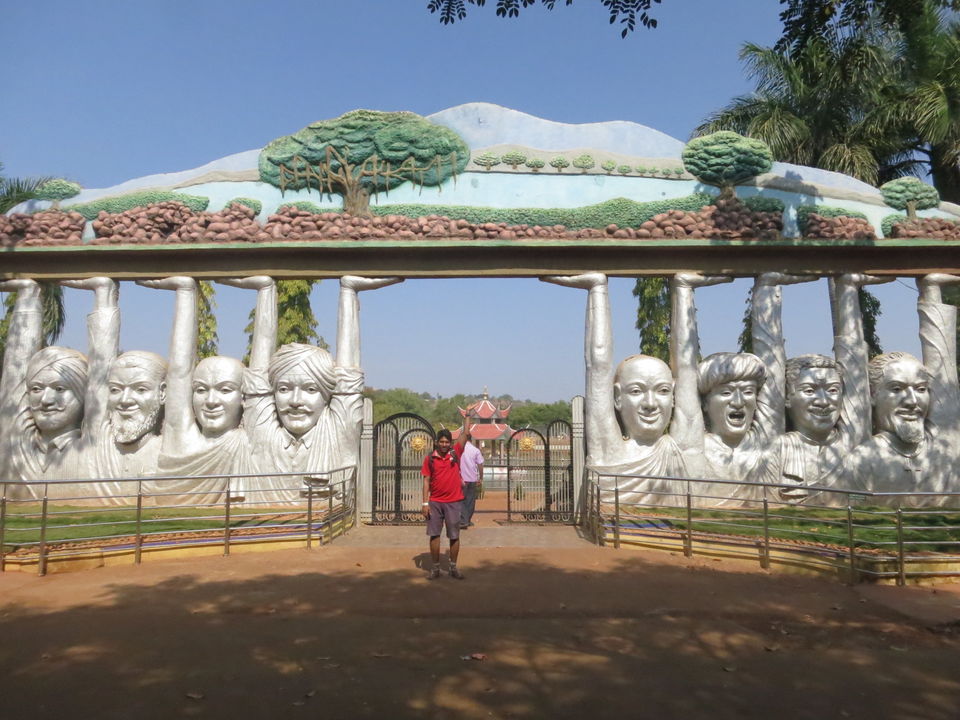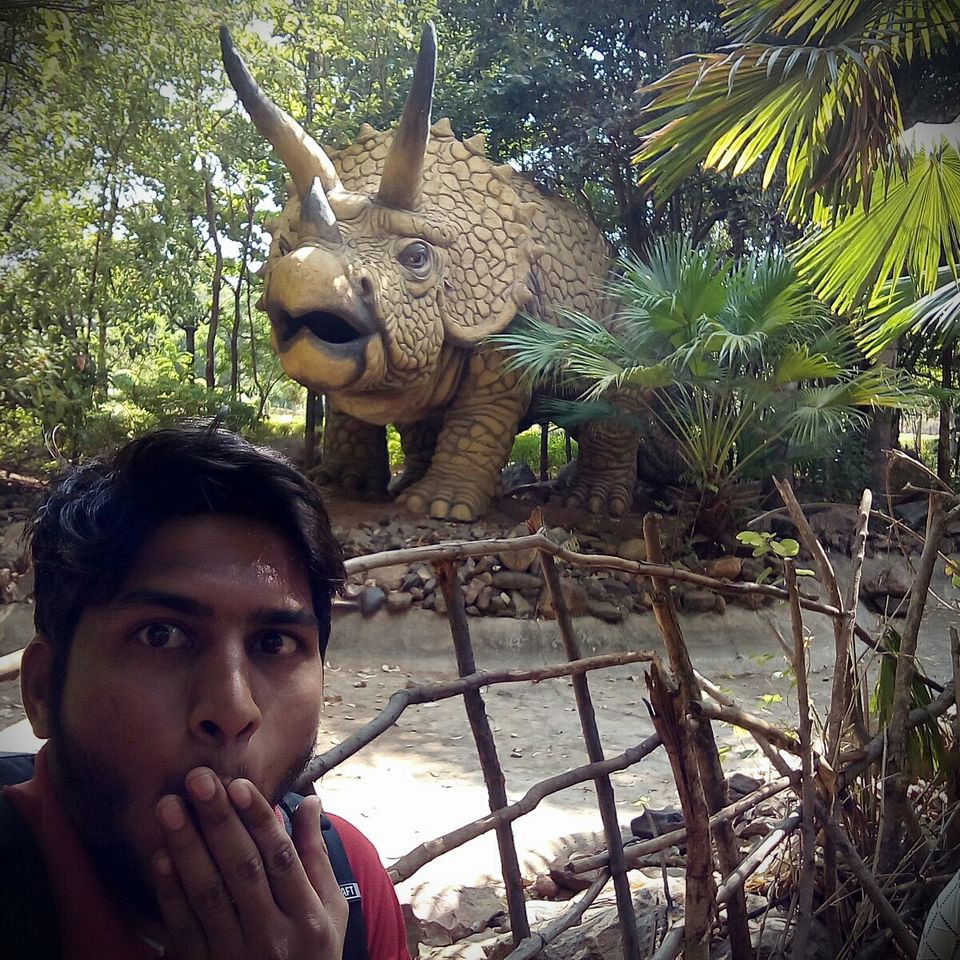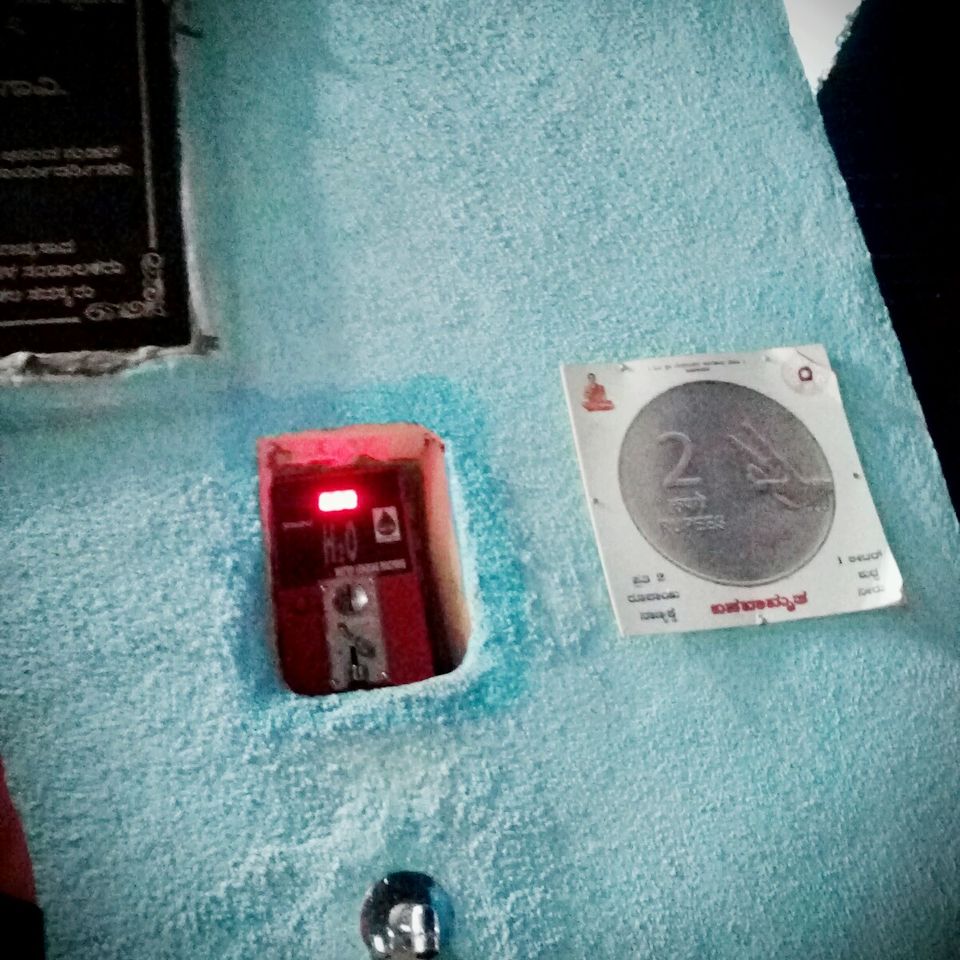 From almatti dam we again headed to a temple which was on the way closer to the dam and from there we boarded a direct bus to bijapur and finally reached and straight we went to gol gombaaz.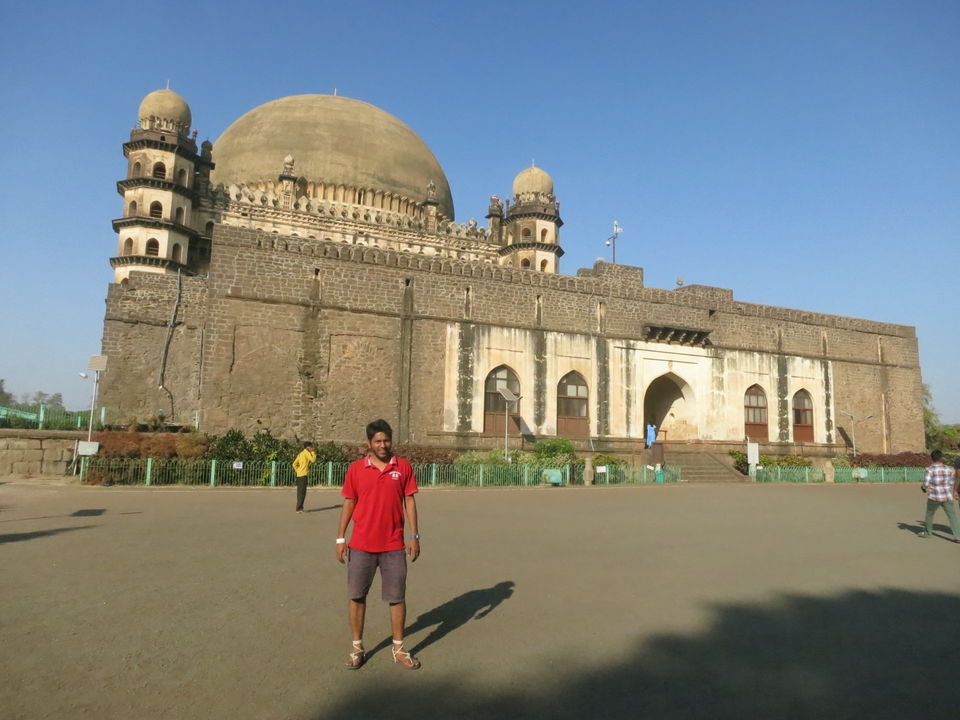 After gol gombaaz we had a talked with some local asking them are there places which we can visit and we got places to visit but we didn't had time to visit them because most of them get close by 6pm so bad luck. our bus was at 21:00 so we decided to have some dinner at a thali system hotel and we got a thali in 60rs with 3 chapatis, 2 bhaji, rice and dal. refer below image.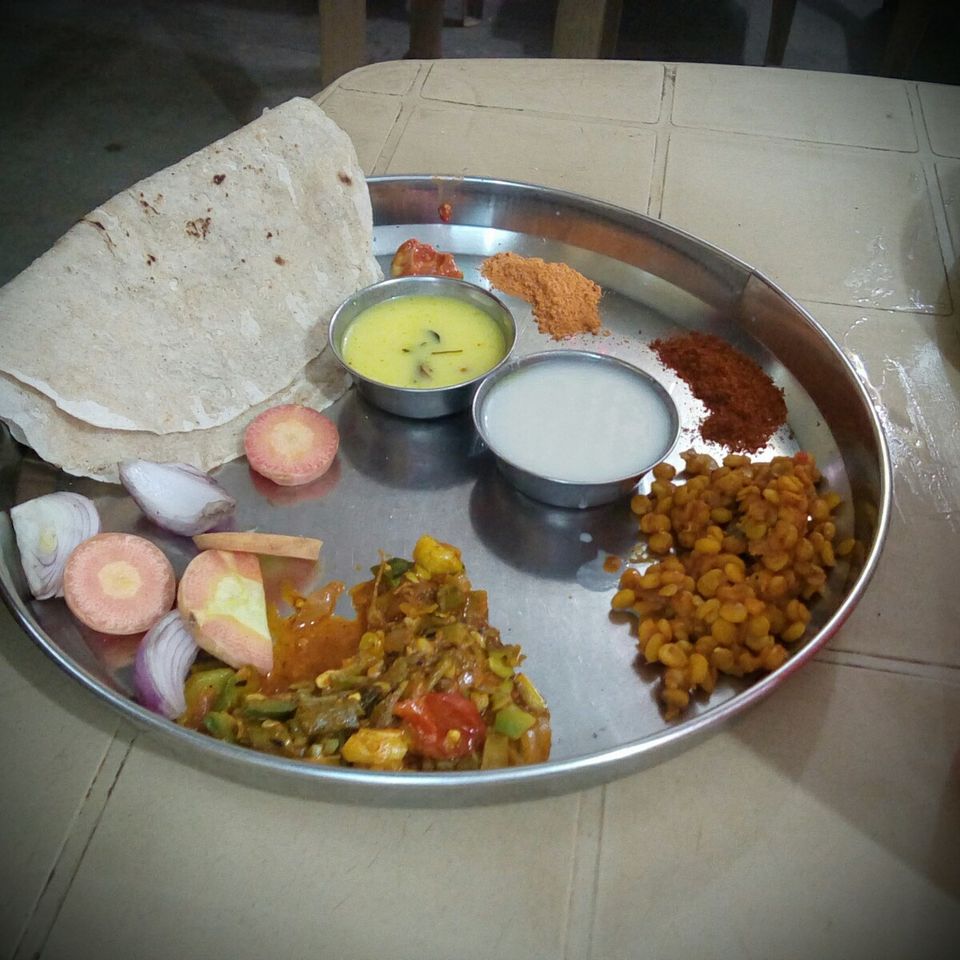 And atlast we boarded a bus by VRL Volvo A/C to mumbai from vijaypur and reached mumbai 07:00 with happy memories. If you have any query or you need any guidance please feel free to contact me I am a Budget traveler like you.
Frequent Searches Leading To This Page:-
Mumbai holiday tour packages, weekend Trip holidays from mumbai, weekend holidays trip from packages, tour packages near mumbai, weekend getaways near mumbai 
Head towards the hill to a get a good view of the both side of badami caves and the bhootnath temple.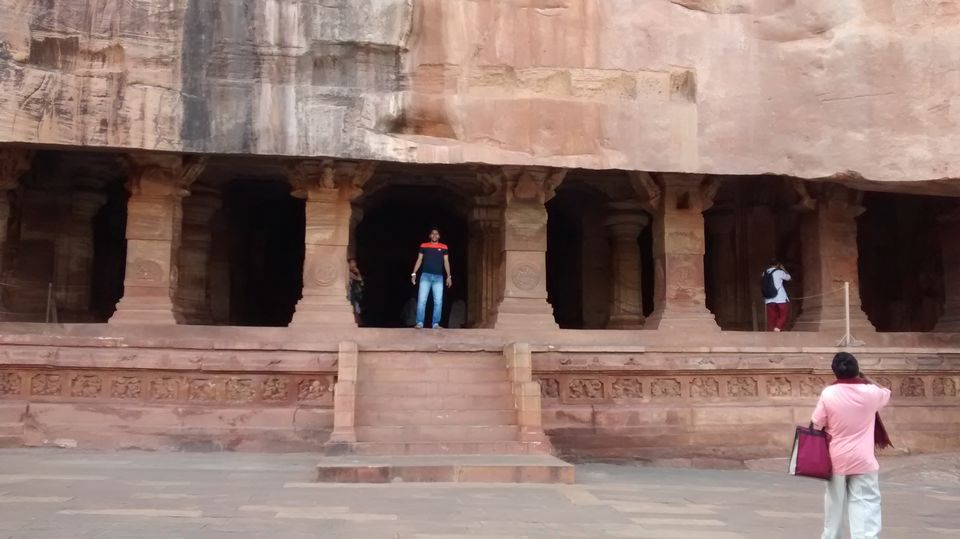 At badami caves your not allowed to carry your backpacks, you can keep near a restaurant for 5rs.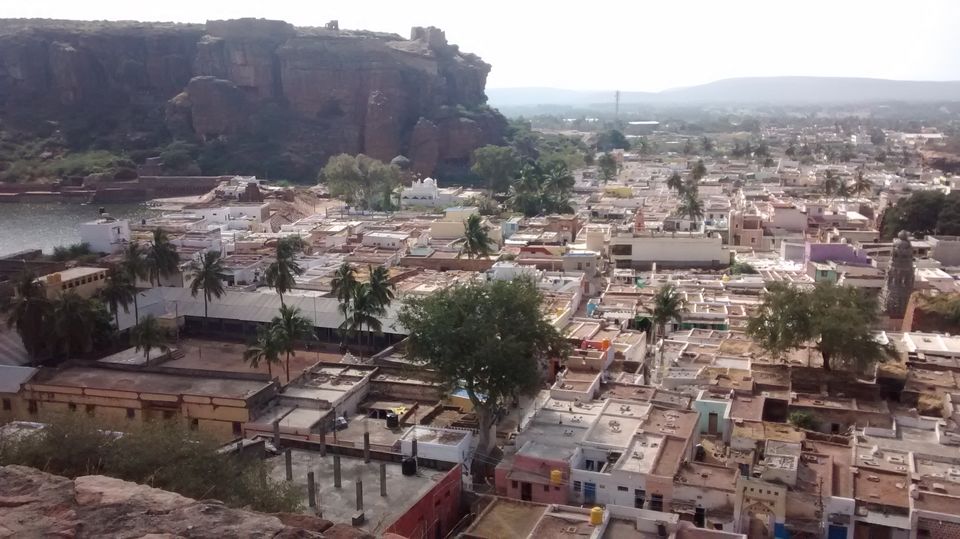 From badami caves we headed towards a temple near by to have free lunch The best part to travel in south is that you get free lunch in many temples(Rice is my favorite).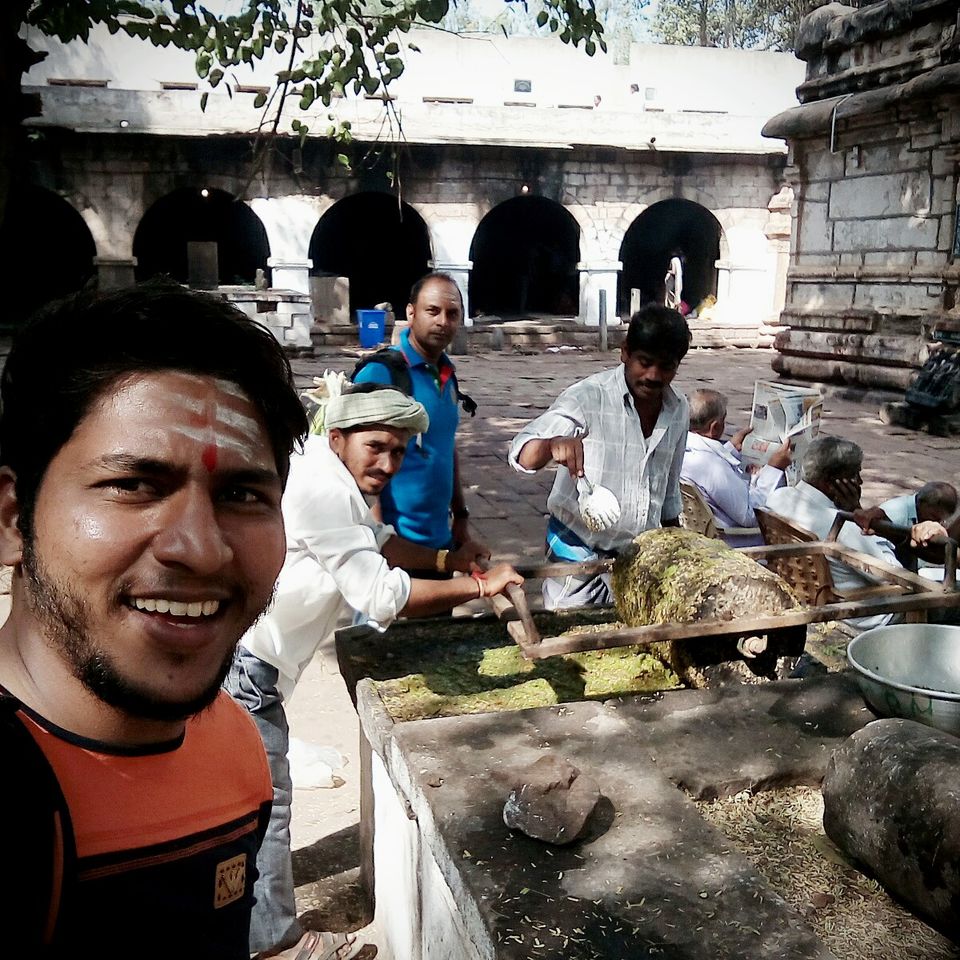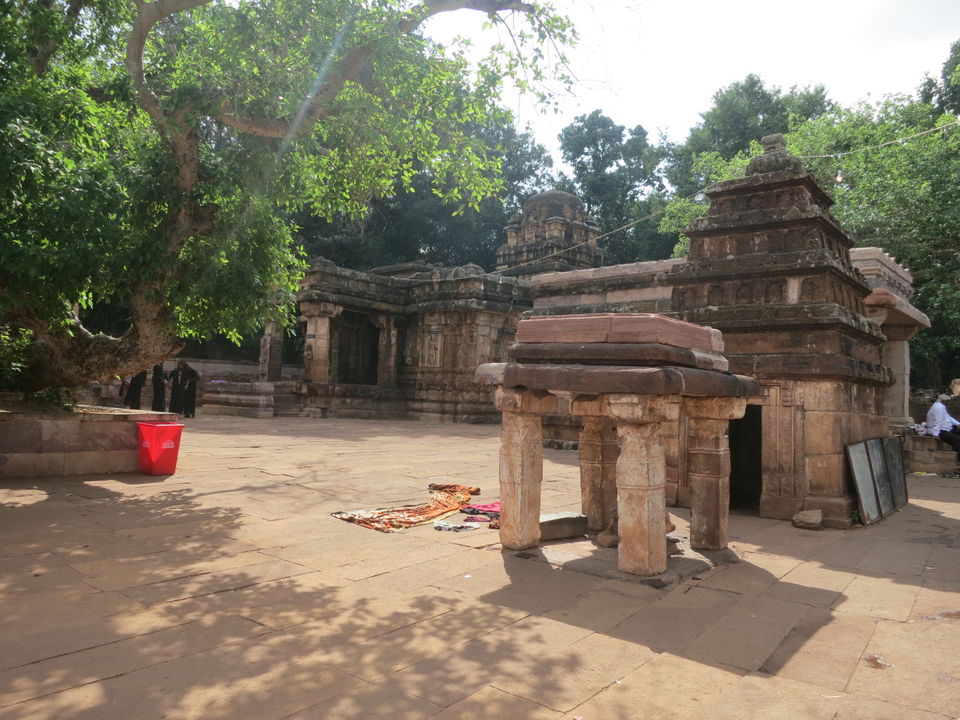 After refilling ourself we went to aihole and pattadakal is a UNESCO inscribed World Heritage site. Both of which are well known for Chalukya monuments. Aihole was the first place where they did their trail and error.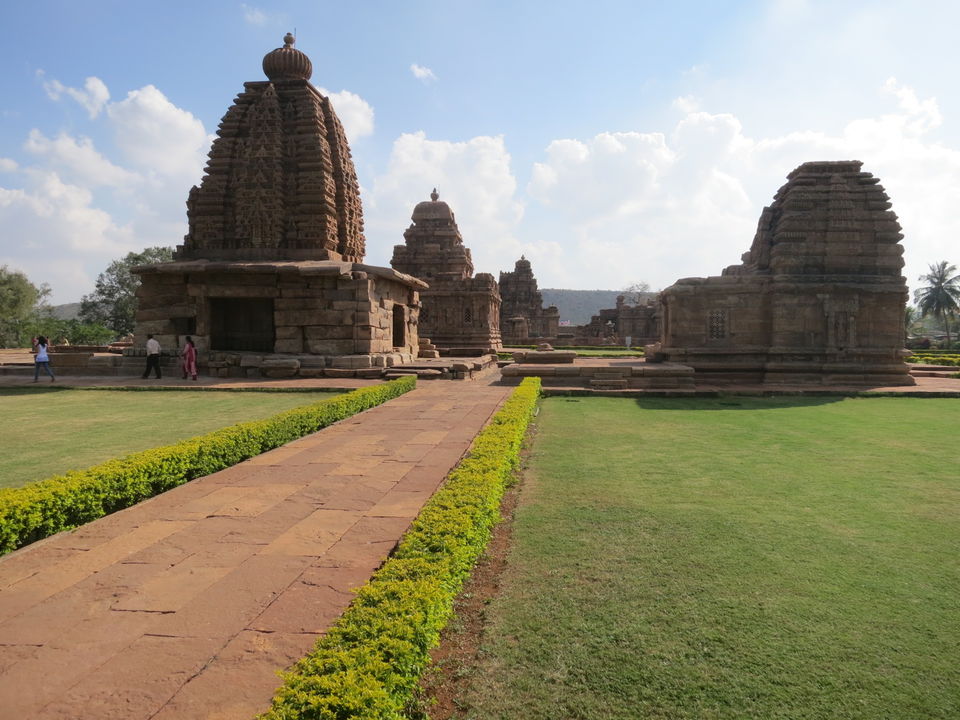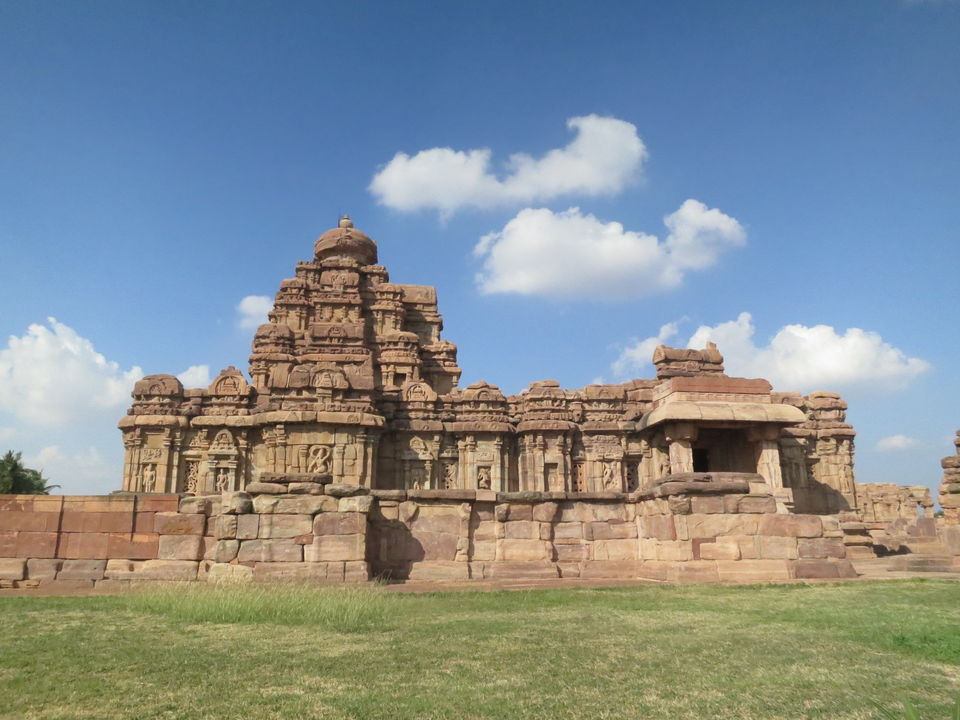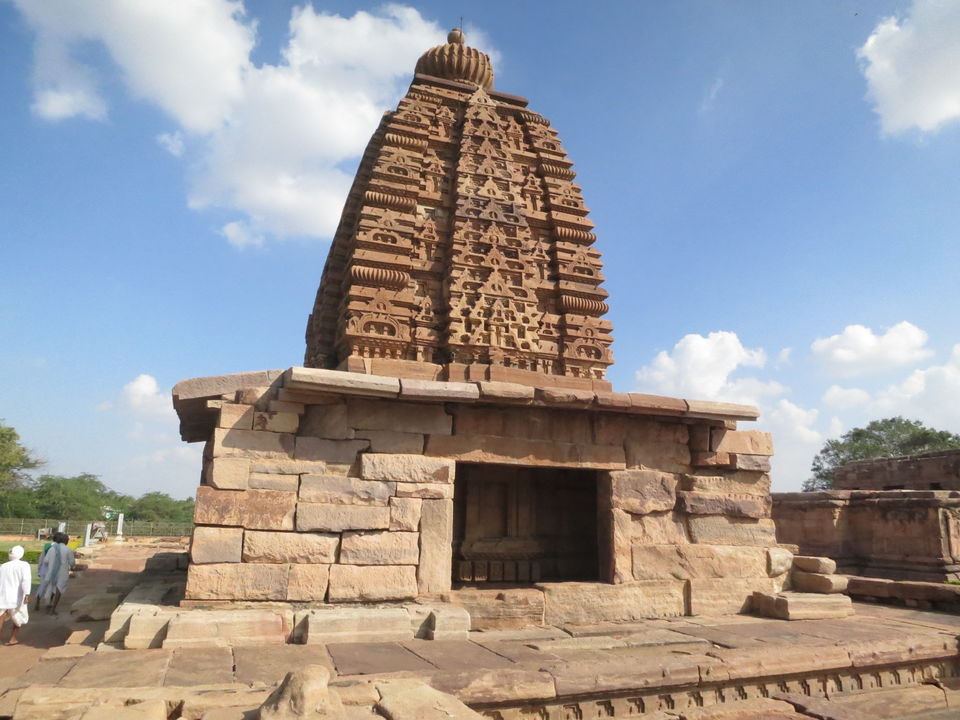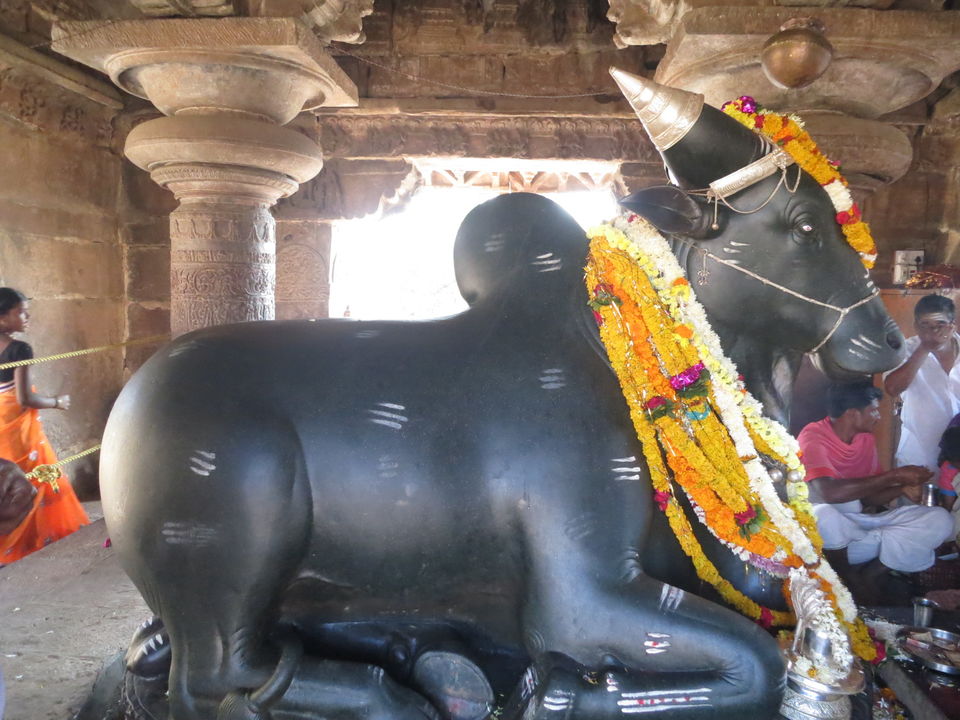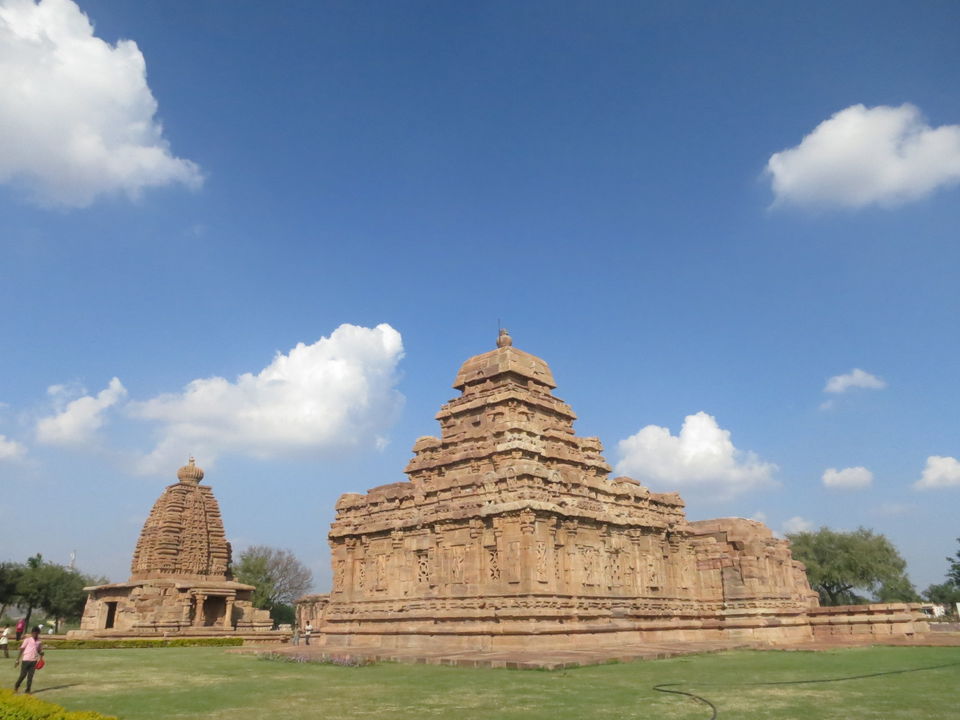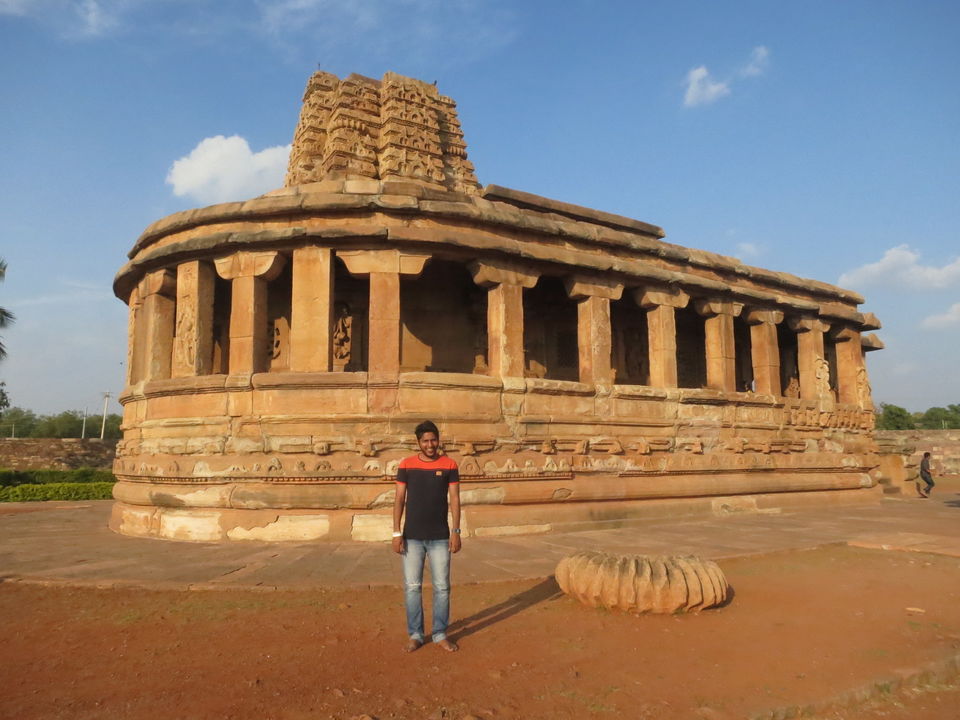 After aihole has we said him that you need to drop us at ameenabad because from there we would get a bus to kudalsangam, once we reach ameenabad it was time to say goodbye to our autorickshaw and paid him 700rs.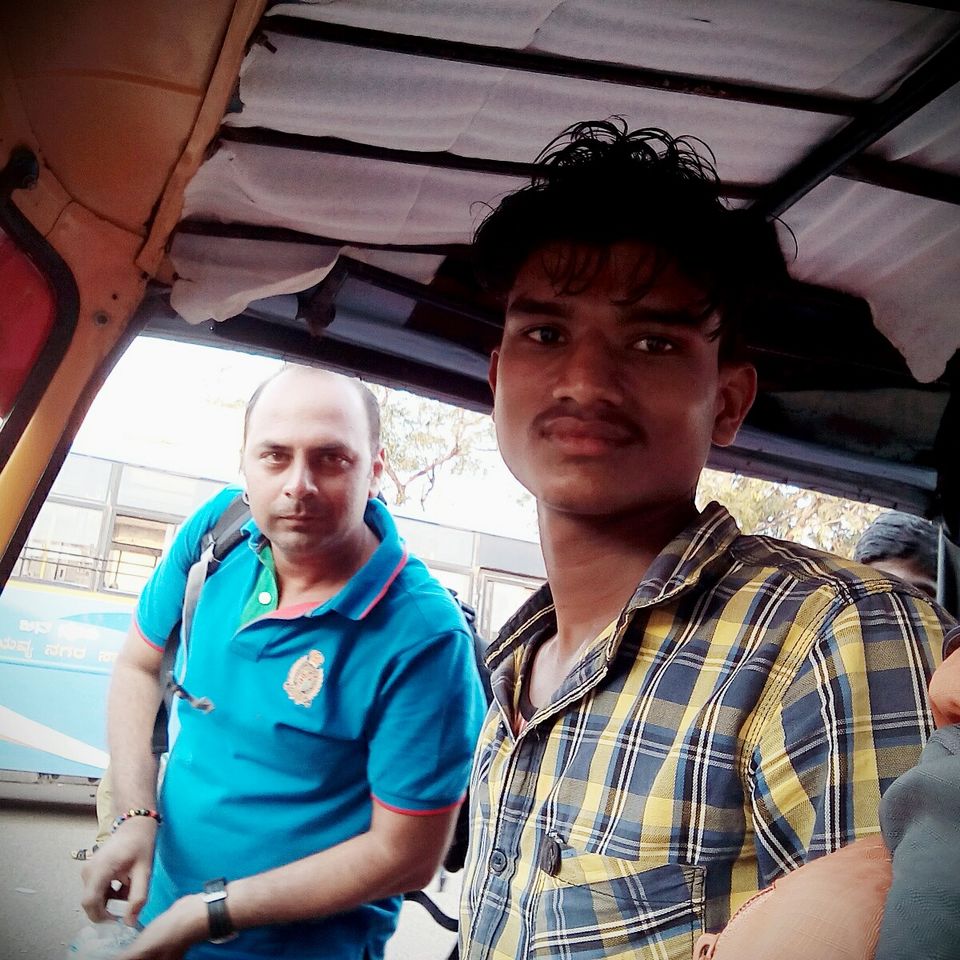 after having lunch it was time to try our hands on pan.