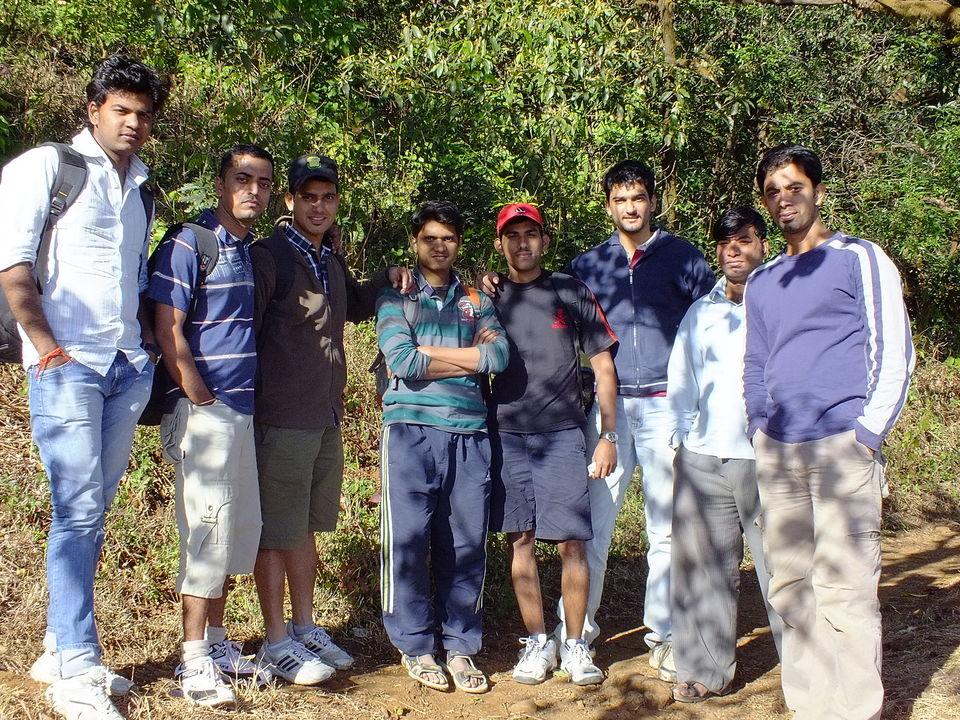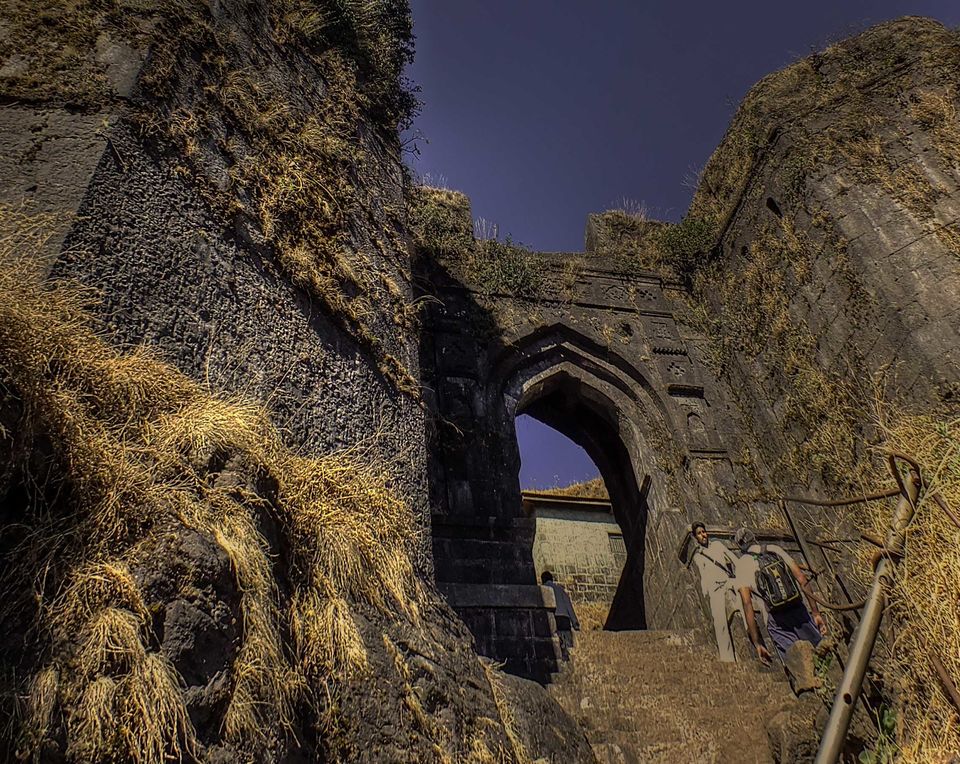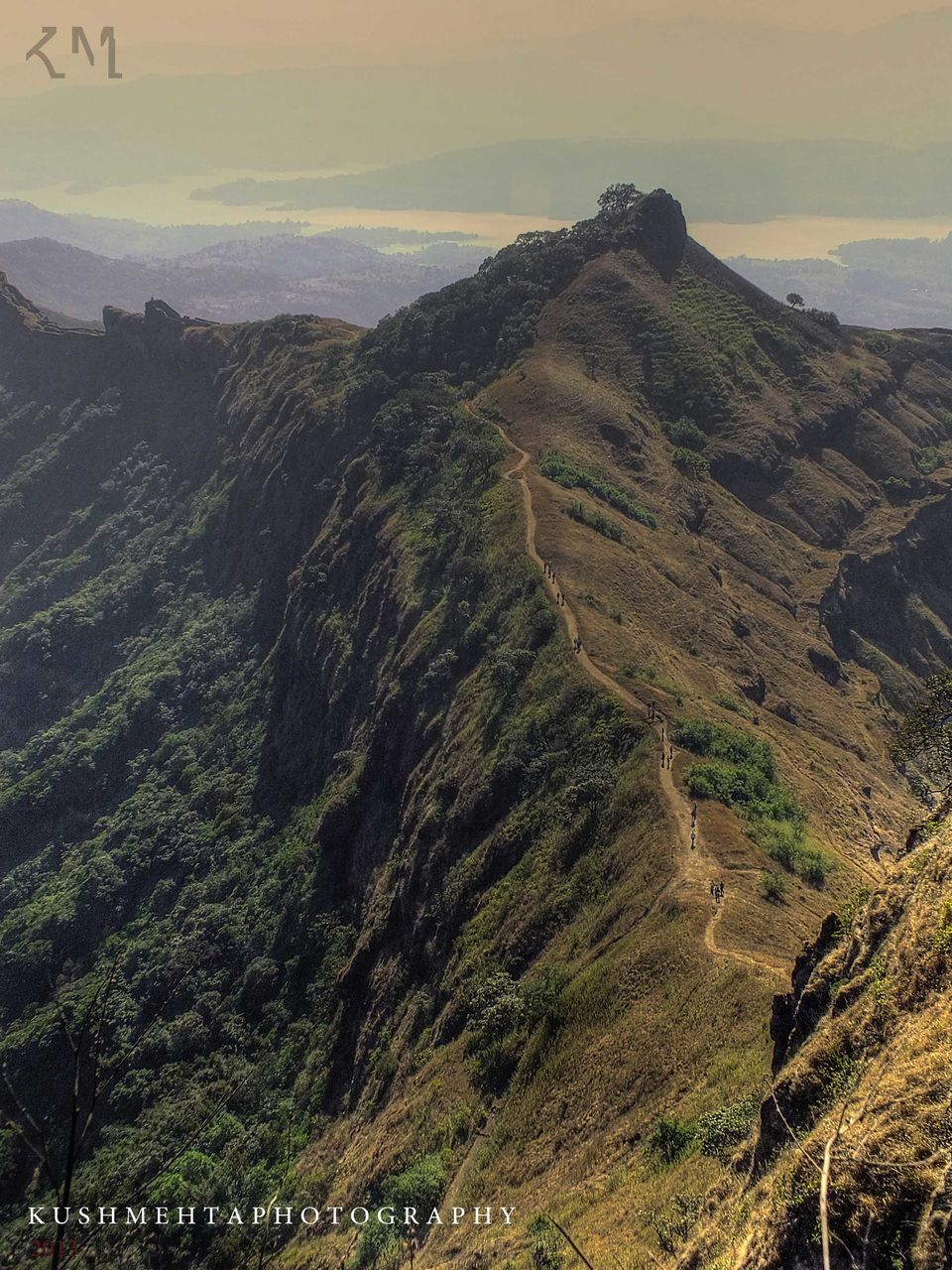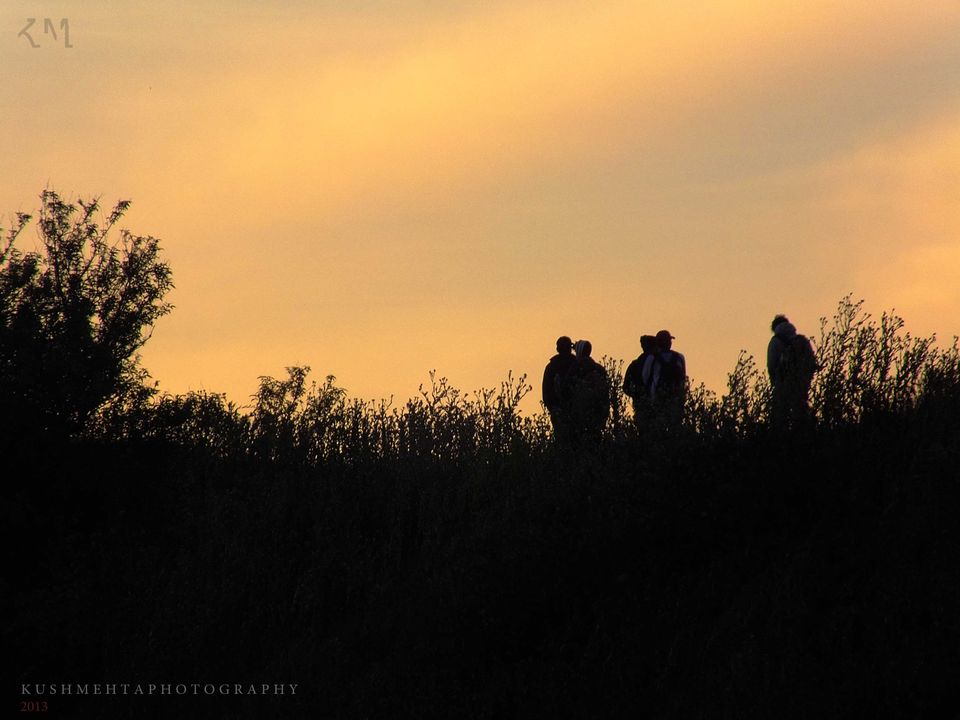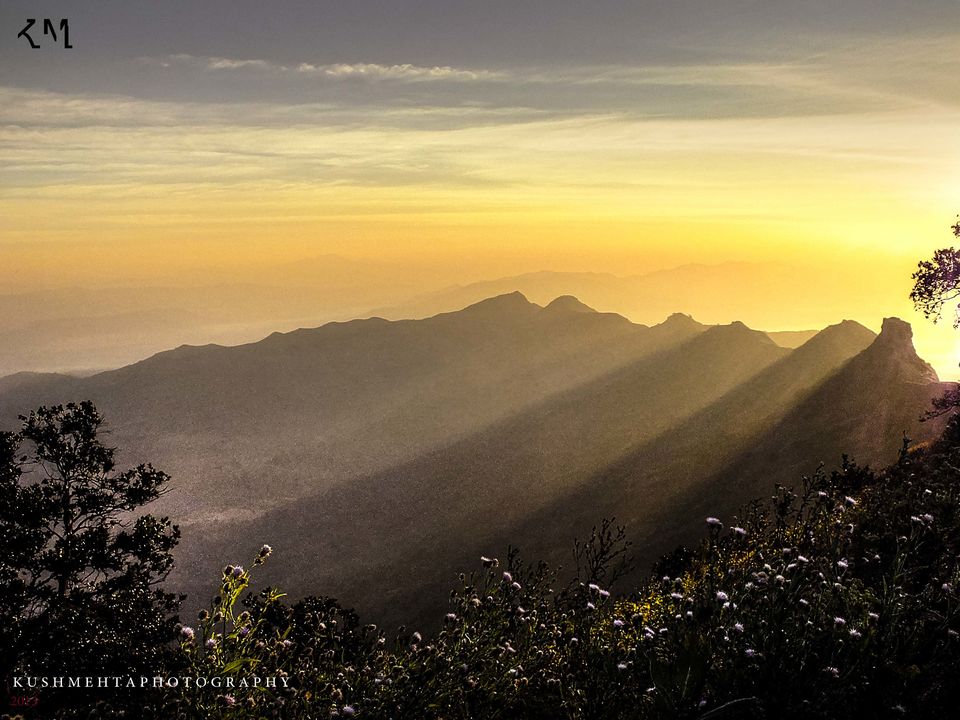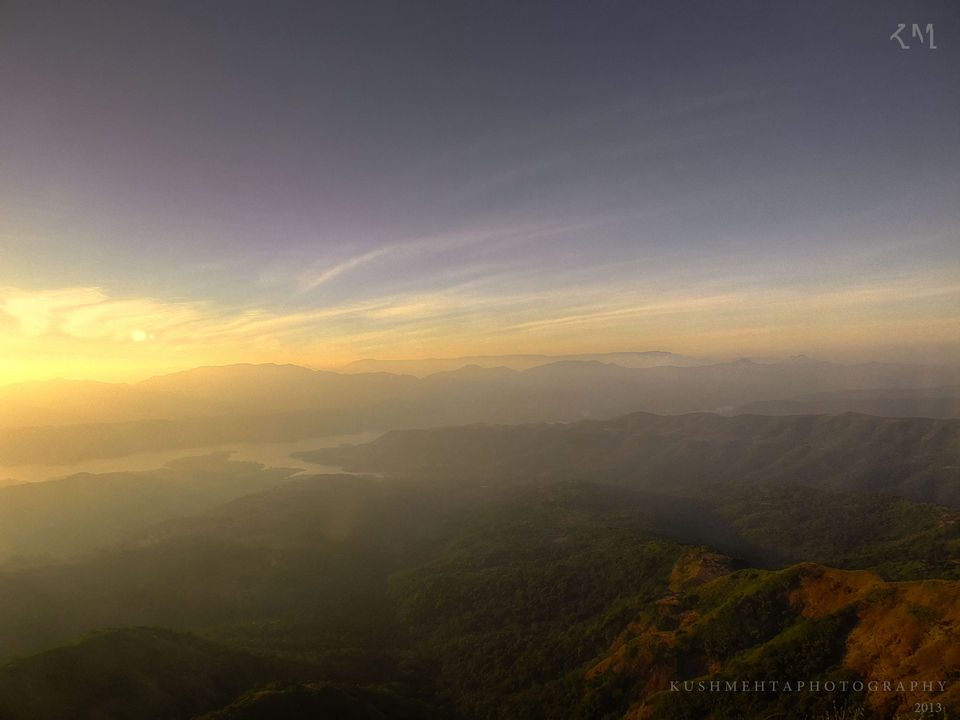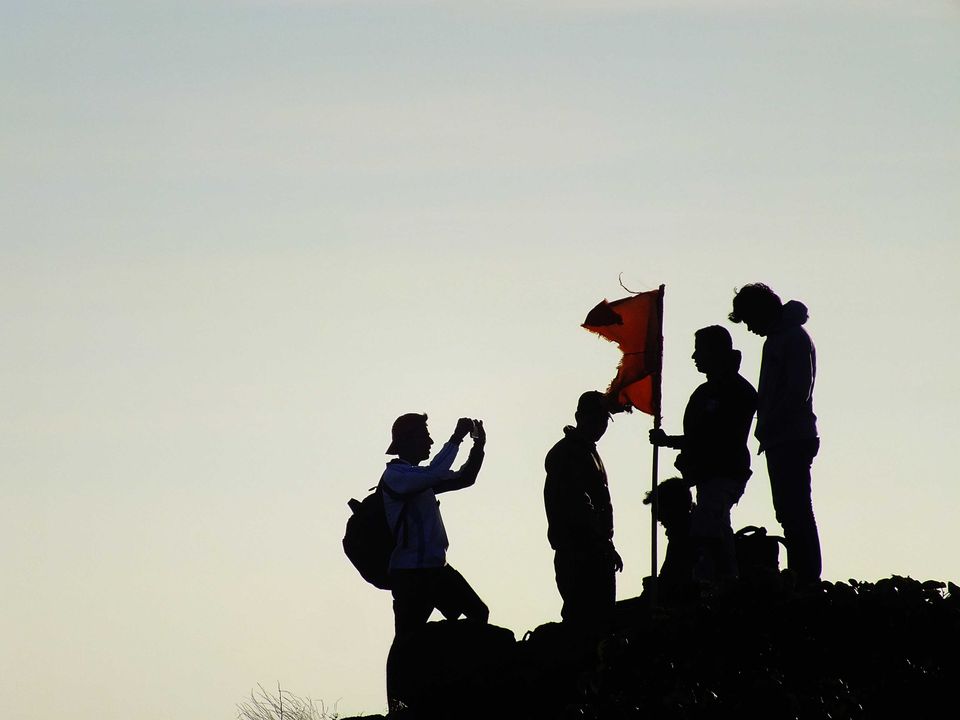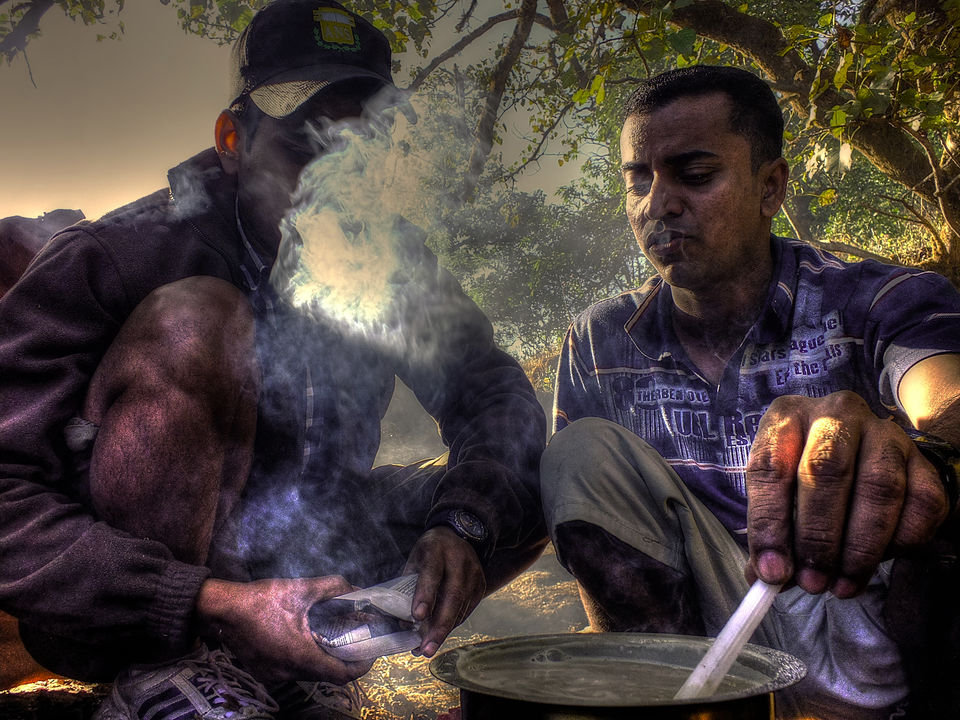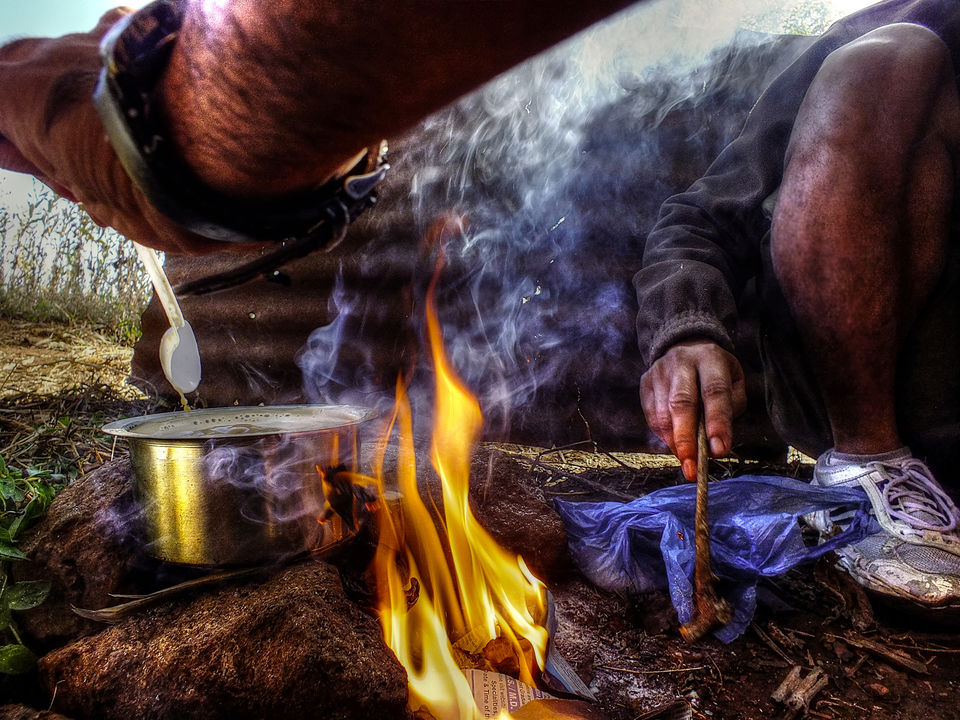 It was two months since I last went on a trek or even outside Mumbai. 2 months. Thats a pretty much long time to get saturated in the monotonous daily activities!
I was longing to go out, leave Mumbai, go on a trek or a trip, whatever that might come my way. And that was the precise monent Ravi said, "RAJGAD". Yes was the answer, and done was the packing! A night trek to Rajgad, literally the king of the forts, in Pune, about 2-3 hours drive from Mumbai. Leave Mumbai by evening, reach base village by night, have dinner there, start ascending, reach midway, that's the place where trekkers usually rest or sleep during this trek, and start climbing atop to the fort. That was the plan. 
Night trekking gives you the thrill. You can just see what the torch allows you to. You never know whats next. Though this wasn't a pretty tough trek, but I would grade it as medium, considering the small pathways and rock patches where you need to take a bit support and climb. 2 hours and there we where, at the sort-of-rest-house, just four walls and a roof, that too was full of people. About 100 more people already occupying the area, there was very less space for our group of 8. We did make some space however, setup the bedding and lay down. Under the starry sky. With the temperature just touching 13.5 degrees Celsius, (courtesy Ravi's brad new casio watch! It wasn't too difficult. What made it hard for us was when the wind blew! Chilly!!!
Most of us couldn't sleep at all and were up at around 5. Packing up all the blankets and stuff, we started ascending again. Had to reach to the top. Had to watch the sunrise, experience the first rays of sun falling all over you, as you sat there, calmly, wind blowing on your face, just listening to its sound and enjoying the sunrise.
Clicking some sunrise pictures later, proceeded on trying to find a spot for having breakfast. Post breakfast, we proceeded for the different points on the fort itself. Its a huge fort in all!
Watching all that, and after walking, walking and walking some more, it was time for us to leave the fort. Head back to Mumbai, back to our routine, back to the monotonous life, but keeping these memories and planning for the next trek soon!
Leaving Mumbai got delayed a bit, traffic was the main reason, considering it was a weekend. We did reach the base village by around 10.30. Dinner there itself, stomachs full, waited for a few minutes and started the climb.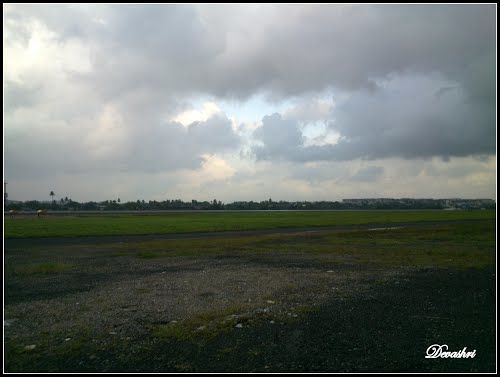 Aah.. Bliss! Something you cant explain in words. You have to experience it yourself!