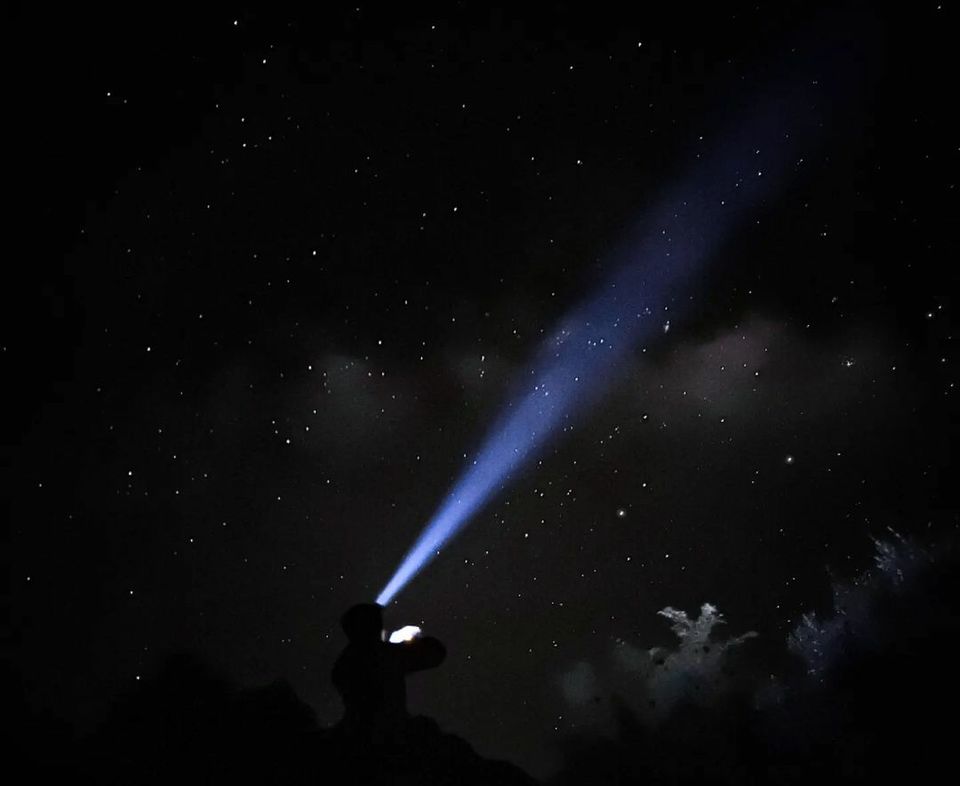 If you've ever been drawn to the beauty of the night sky, you may have thought about spending an evening just staring at the stars and trying to learn about them. While all you truly need to stargaze is a view of the night sky, you can get even more out of the experience by planning ahead. By carefully choosing a time and place, having the right equipment, and knowing what to look for, you can get the best views and appreciate stars in a new way. I did the same..
Hailing from New Mumbai, i hopped on a train to Kurla & there on to Aasangaon station.
✅Reached Aasangaon at 03:30 PM and began travel to the base in a private vehicle.
✅Reach Dehne base village around 04:45 PM.
✅Had a cup of tea and relaxed at the campsite. I am a sucker for pitching tents high up & so i did.
✅Watched the relishing sunset as well before enjoying the evening refreshments and started my astronomy and star photography session 1.
🥣Dinner break in between..
Post Dinner, i continued to enjoy the second session of stargazing and witness the magic of the sky through the telescope.
Retired for the night and took rest in my tent.🌌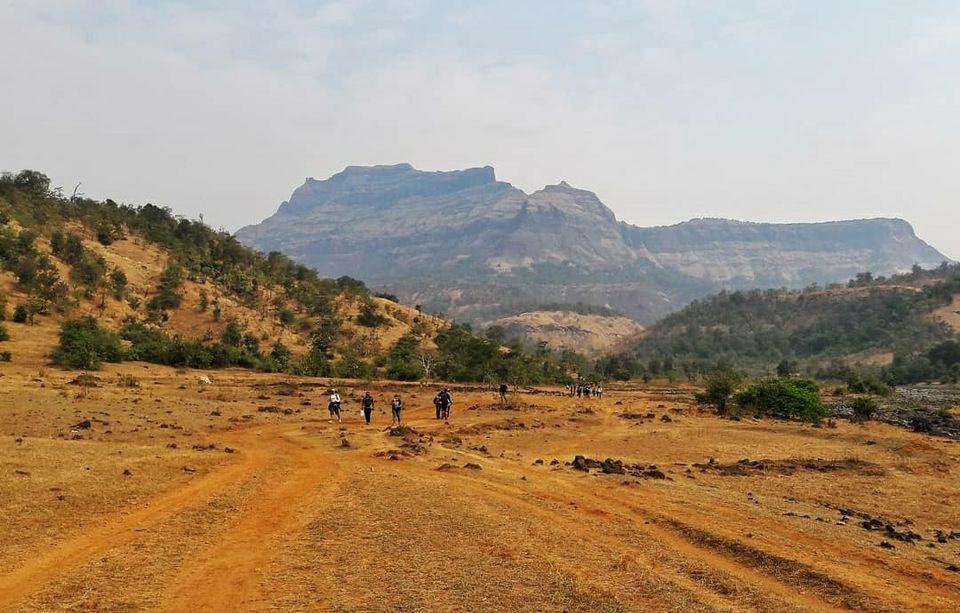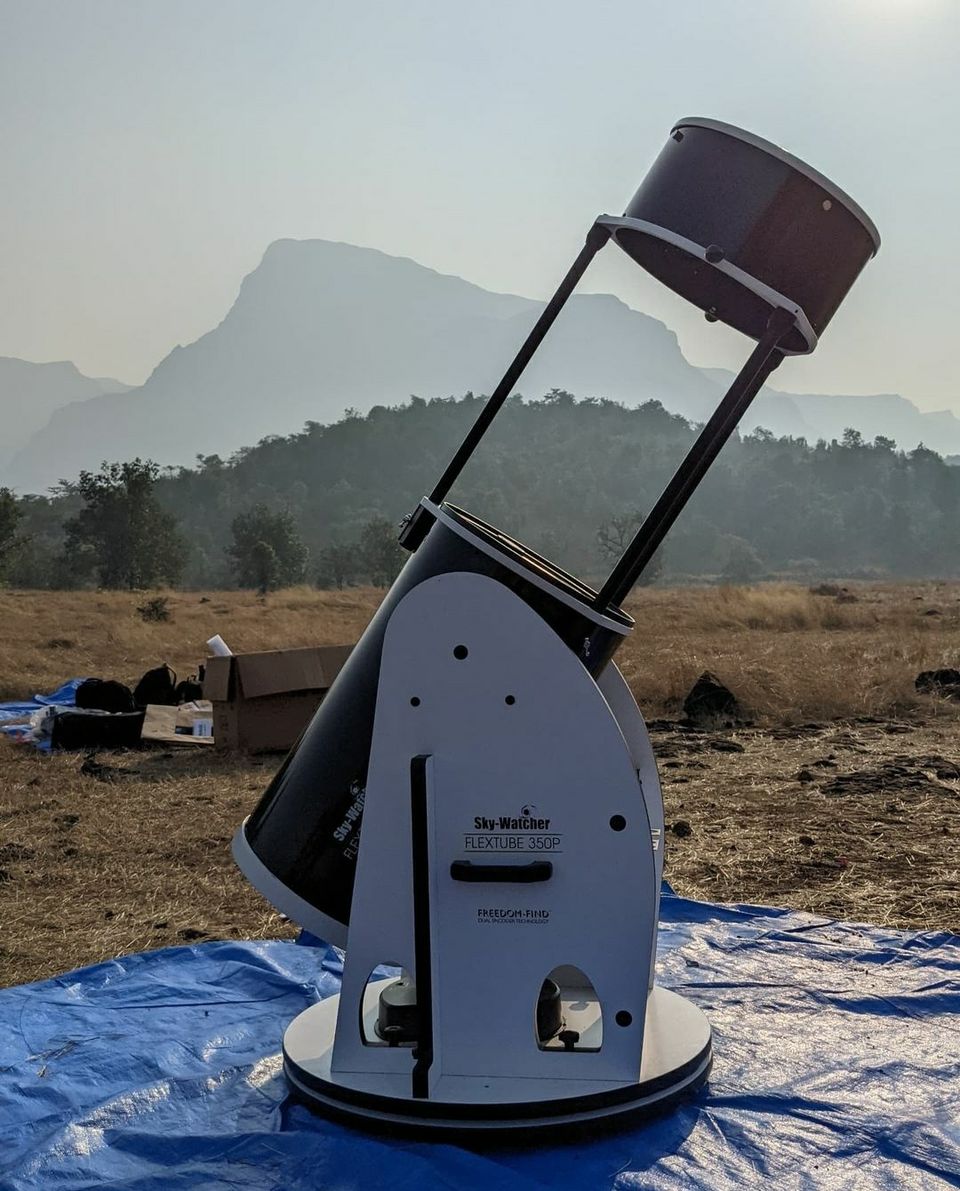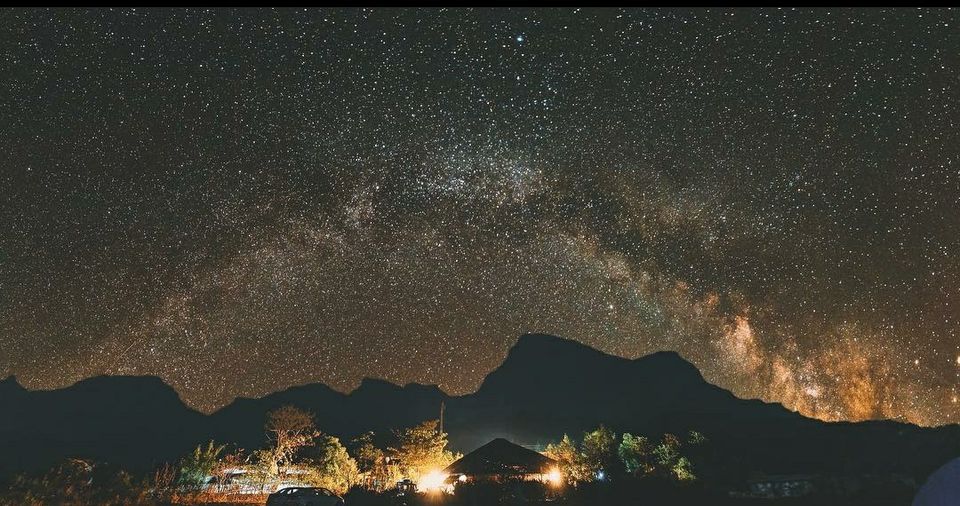 Decided to hang on for another day & it did pay off !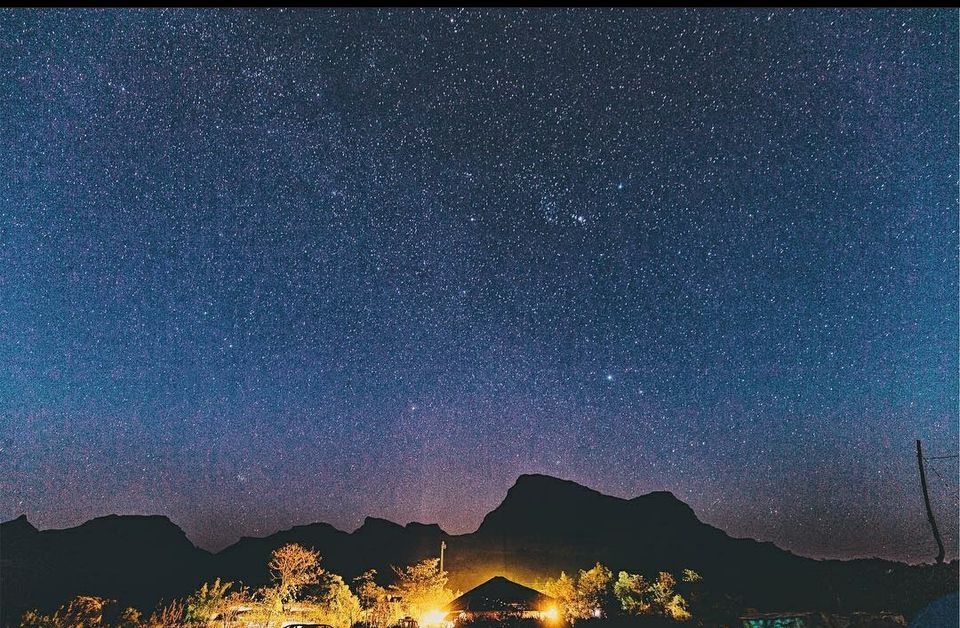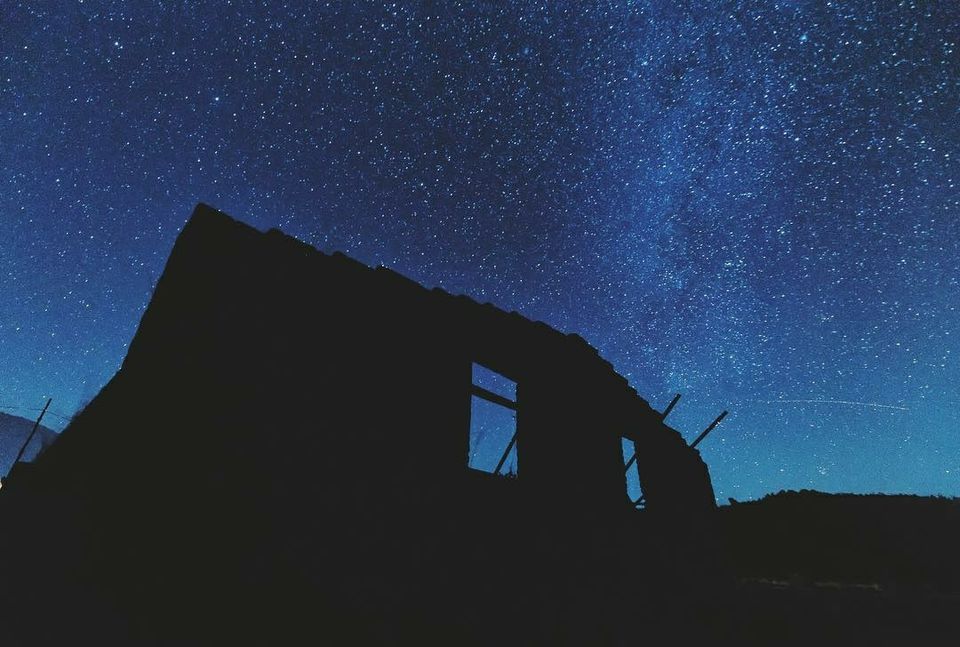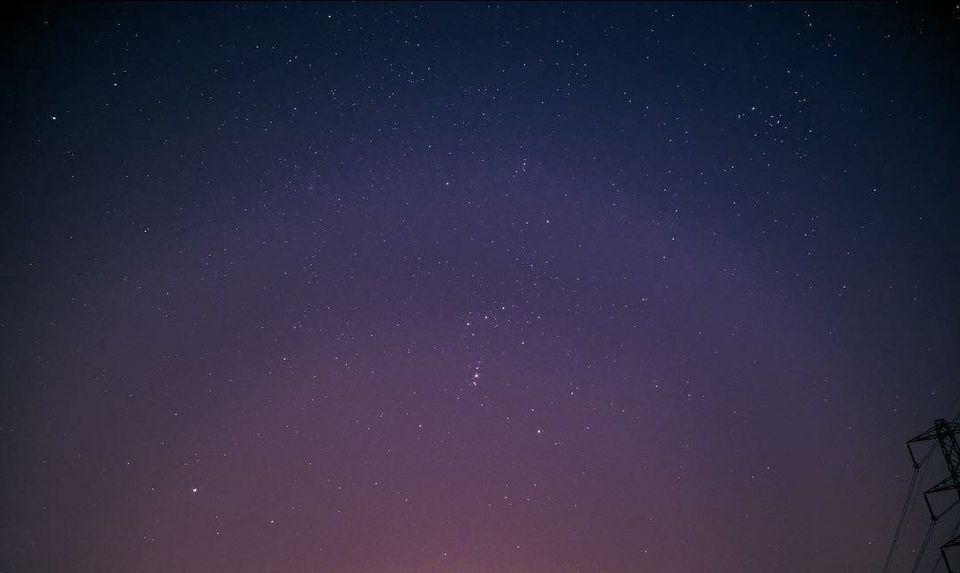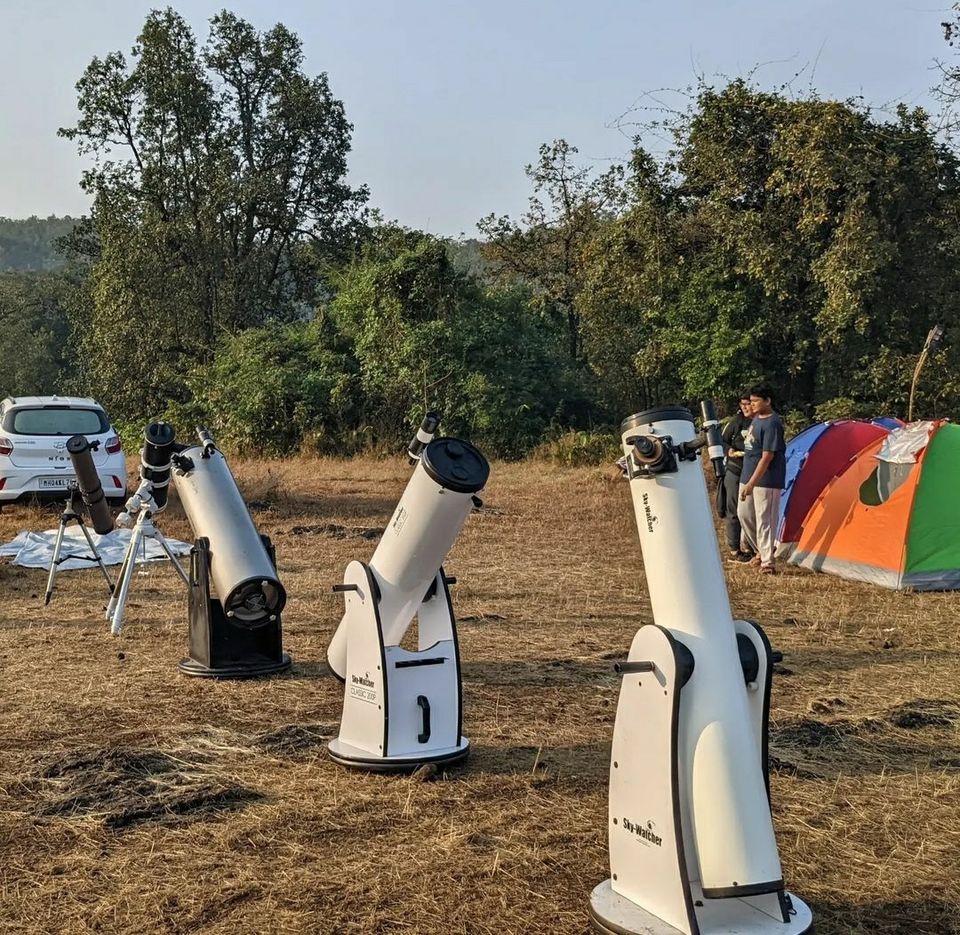 Things I learnt for better viewing
1) Find somewhere away from bright lights : It is easiest to see stars if you're away from large urban areas that produce a lot of artificial light at night. This reduces visibility of the night sky, making it harder to see stars. The further you get away from urban lights, the more stars you'll be able to see, so try heading to rural areas or even parks or nature preserves.
2) Stargaze when there's a new moon : The darker the sky is, the more stars become visible. At night, the size of the moon has a large effect on how bright or dark the sky. If you go stargazing when the moon is at its smallest, you will have a better view of the stars.
You can look up the phases of the moon online on various astronomical websites. Some weather forecasts will also include information about the moon.
3) Go to a place with high elevation : Just as with landscapes on Earth, views of the stars become better the higher up you go. Being at a high elevation not only makes you relatively closer to the sky but also puts you above trees and other things that can block your view. Astronomers often place their observatories on mountains for these reasons.
4) Research upcoming astronomical events : The night sky always has interesting things to see, but there are sometimes occurrences that make stargazing particularly interesting. Comets or meteor showers, for instance, can be especially fun to watch. If you want to see something like that while stargazing, you can research upcoming astronomical events online. Astronomers often know what you will be able to see on a certain night well in advance .
🧳Things To Carry
Identity proof ( must while travelling)
A bottle of water (at least 2 -4 litres )
Some ready to eat food. Plum cakes, Biscuits, dry fruits.
A Towel, Extra Pair of clothes (depending on the weather )
DSLR with Tripod, Skarf, Cap, etc. (Optional)
Sleeping Bag or proper bedding
Personal medicine kit ( essential)
A Rucksack or Daysack to put in all the things to be carried.
P.S : We were written in the STARS ✨