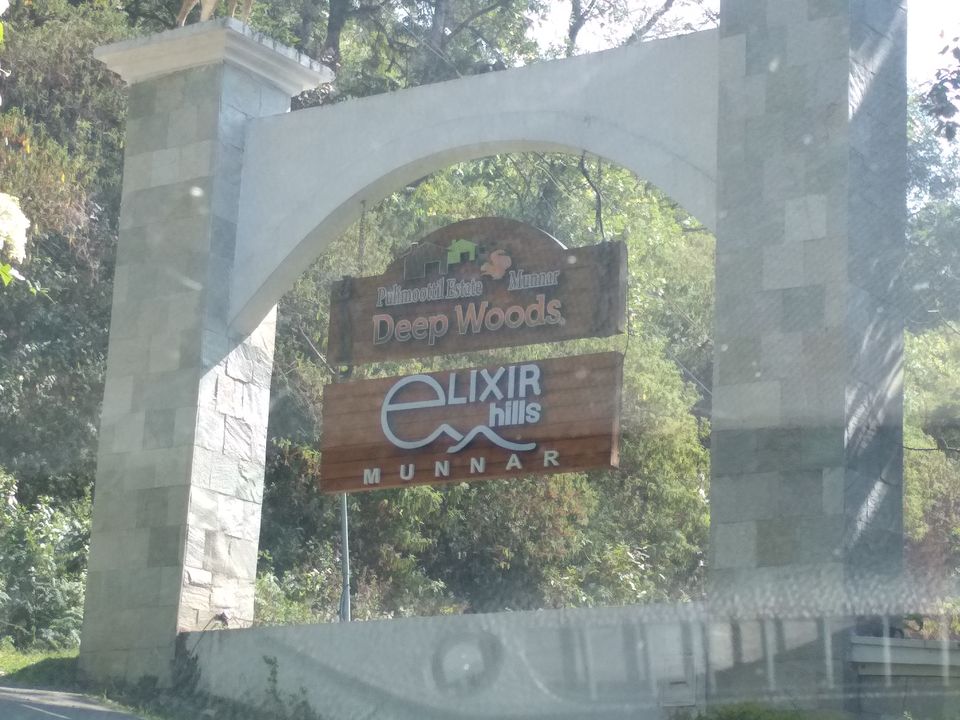 Well, I am not a professional blogger, hey wait a minute I just remembered, I am not even a blogger lolz... Ok, let's get serious, so you guys would be wondering why I am writing this if I am not a blogger. The fact is, me and my BF, yes you guessed it right (Boy Friend) I am not yet married, so we wanted to visit Kerala again and specifically Munnar this time. I just thought to myself why not share our experience with others on a public platform, as I have gone through a lot of excellent blogs which has created an urge in me to visit those places and some were ok types, but the whole point is, sometimes it becomes a wonderful way of ending specific search and starting a new hobby.
About the Resort
Elixir Hills is roughly 12 kms away from the Munnar Town which means it's completely secluded from the commercial Munnar and roughly about 120 kms from Cochin International airport. The resort is situated in the middle of a Jungle, I don't mean to scare you guys don't worry it's a good jungle, I guess by now some of you might have already gone on wild thoughts "Jungle" wow that's the place I want to be with my GF/BF etc….hold your horses guys, so this jungle is in the middle of a (Tea Estate) named Letchmi Tea Estate which is owned by TATA Tea.

Now, there are always 2 ways to reach your destinations in life the right way and the wrong way and we always prefer to take the right way…but sometimes when you know both ways are going to lead you to the same destination for sure…what the heck.. We took the wrong way by mistake and it was fun for my BF and the opposite for me, but when I think about it now, I feel, I should have listened to my BF and relaxed and enjoyed the way…I would suggest you to take the wrong way if you are on your own as a couple and you have a good vehicle with fuel, and if you can enjoy being alone in a tea estate for some time without mobile network and possibly no human beings around if you are lucky and the road doesn't seems to end…
Suggestions: - Good for people who wants to get a feeling of being alone on this planet…. please remember not to imagine yourself as (Adam & Eve).  Please share your experience.
Note: - Roads are not good… (14 Km's through the wrong way but feels like 30 km's), please don't attempt this during the night time…I won't take any responsibility…lolz
How we got to know about Elixir Hills Resort
We were sure of our travel dates so we had our flight's booked in advance, we always have problems booking hotels as we end up booking our hotels always on the last moment, I guess we are so choosy about the place where we want to stay, even though it was not our first time to Kerala but Munnar was our first time. So after doing multiple searches on various online websites and we finally found our dream Resort where we want to spend our time, we really liked the location, ambience and images of the Resort, but it looked out of our budget and we were a lil upset and we thought of doing a final search and to our luck, we saw a wonderful deal on a specific website which claims itself as India's No-1 Travel website and it looked like the same to us, we booked the (Jacuzzi suit) @25k for 3 nights and 4 days including breakfast and got a total discount of 5k which put us back in our budget.

Tip:
1. Check the rates and availability on multiple websites before booking.
2. Don't forget to check the local websites of the country you are visiting.
3. Check for multiple reviews.
An adventures road trip to Elixir Hills Resort – Munnar
We left for Elixir Hills at around 9 A.M in the morning from Cochin Airport. We didn't know the route completely so decided to follow google map which was showing total distance of 109 kms (3 hours approx.) from Cochin Airport and we started following map.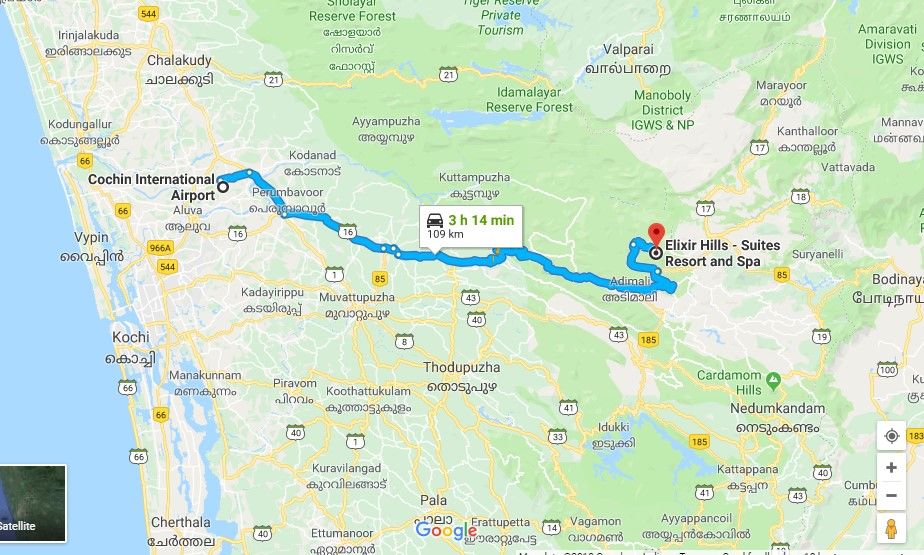 On the way
After covering almost 95kms, there was a very narrow left turn which was going to Elixir Hills (as per google map) and the straight road was going to Munnar town, map was showing 14 Kms from this turn so we did ask few people from nearby shops and they didn't had a clue about this resort, then we asked them about Letchmi Estate and they said "yes ...you can go through this way" but they did tell us about the road conditions so took the (Short Cut) which we discussed earlier.
Trust me, on this road we didn't see a single vehicle and the road was very narrow and broken. All of a sudden, we found ourselves all alone on the road! I was very scared and was continuously looking at the map. The only thing I saw on this road was Tea Estate which was very beautiful though. After covering 10 kms, apparently the map was showing a road between the Tea Estate whereas there was no road at all! We took a broken muddy road (other than the map was showing) and after 1 km, we saw few people working in the Tea Estate and checked with them and followed their suggested path. The map got updated with the new road and now it was showing 6 kms from our location. I tried to call resort but couldn't as the mobile network was fluctuating.
Arrival at the Elixir Hills Resort
I couldn't see Elixir Hills even from 50 meters as it is situated in between a green ecosystem of its own in between the Tea Estate. As we crossed Letchmi Tea Estate, we saw Hotel signage which was very relaxing for me personally. We saw another road which was connecting with this resort then in a fraction of a second we understood that we were on the wrong road, anyways at least we have reached our DREM DESTINATION at around 1:45 p.m!
Tip: There is another safe and nice road from cochin airport to this resort via Munnar (which google map doesn't show normally). The total distance is 120 kms. I would suggest you take this road during the night and if you are not that adventures.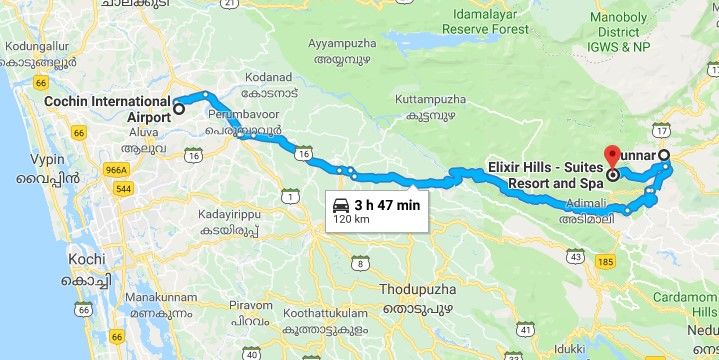 At the reception
We were welcomed with the complementary herbal Tea but unfortunately the first two hours in the hotel was very disappointing and frustrating for us as they assigned a wrong room (other than what we had booked) due to technical error between booking website and the Hotel system, God Know's, however the problem was resolved after 1-1/2 hours wait time and they gave us exactly the same room which we had booked "The jacuzzi suite with pool view".
Although the first impression or communication was not very pleasant, but I really want to mention that the Hotel staff was very friendly and polite.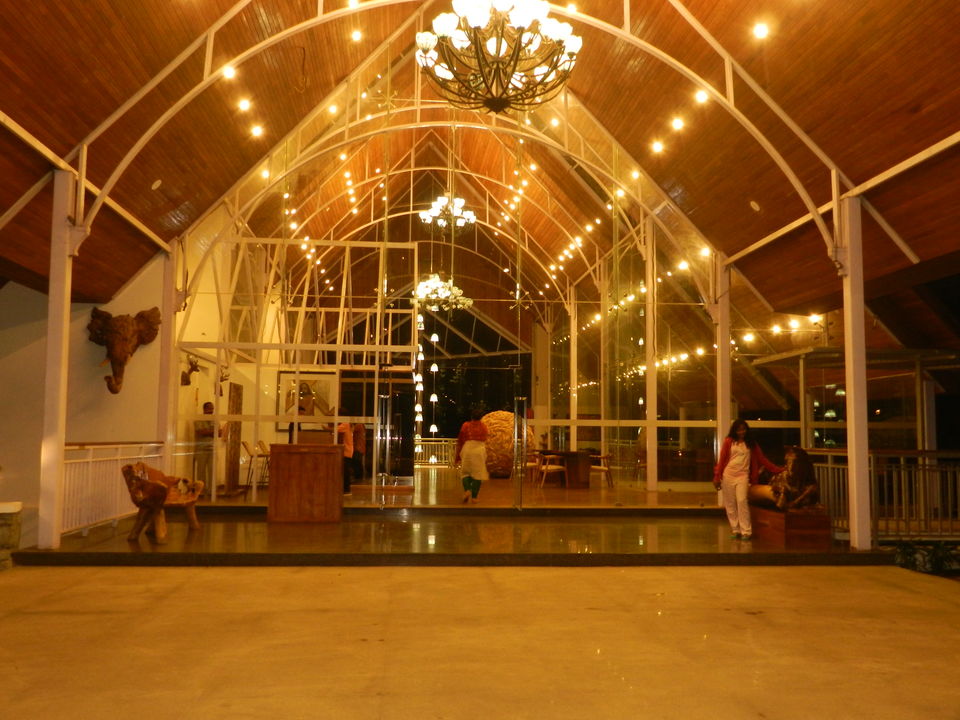 Ambience/Rooms
We stayed in Jacuzzi suit. The entire suit has a big glass window (with curtains). When I opened the curtains, I was amazed with the jungle view. This rain forest has given shelter to many birds and I saw some of them like parrots, cuckoo, sparrows etc.
The suit didn't have any A.C installed in it rather they had a low speed Antique ceiling fan in the Bedroom. I believe this is because of the weather of Munnar and the architecture of the resort which maintains or stabilizes the room temperatures, believe me it was really cold in the night...
I loved the bathroom of our suite coz they have it separated for bathing, for toilet and for Jacuzzi…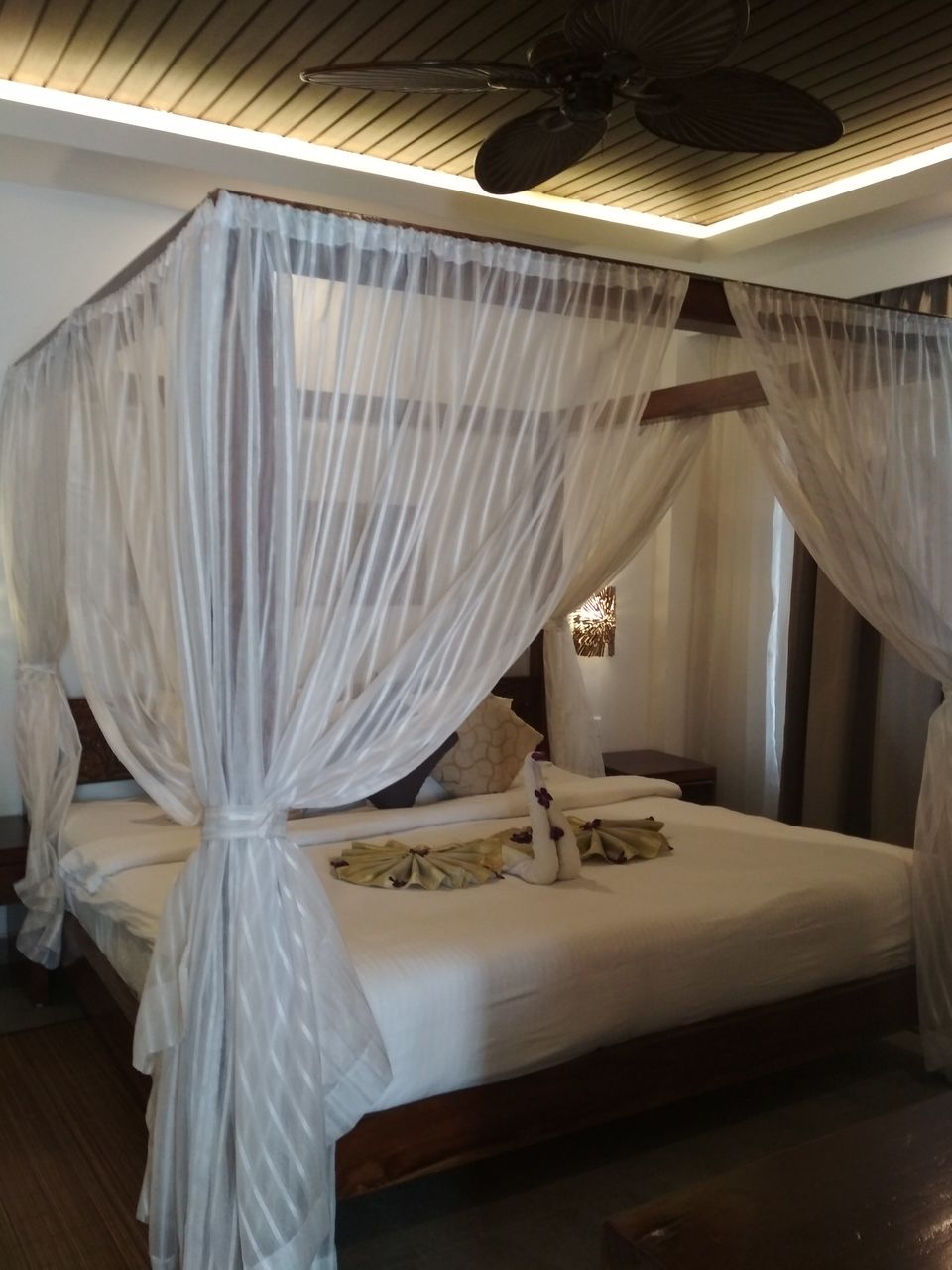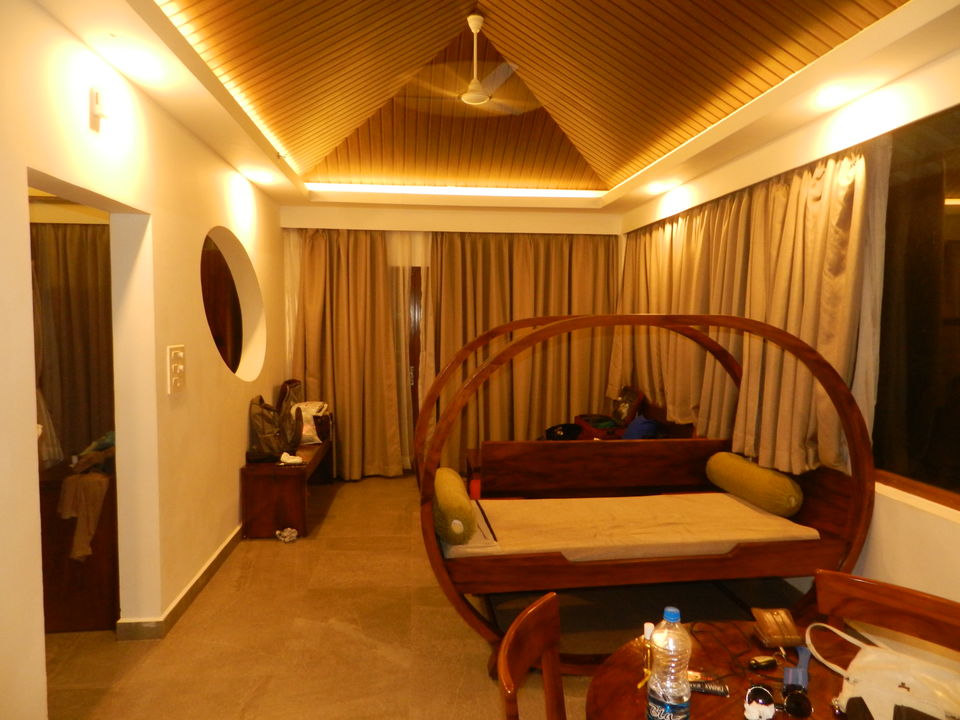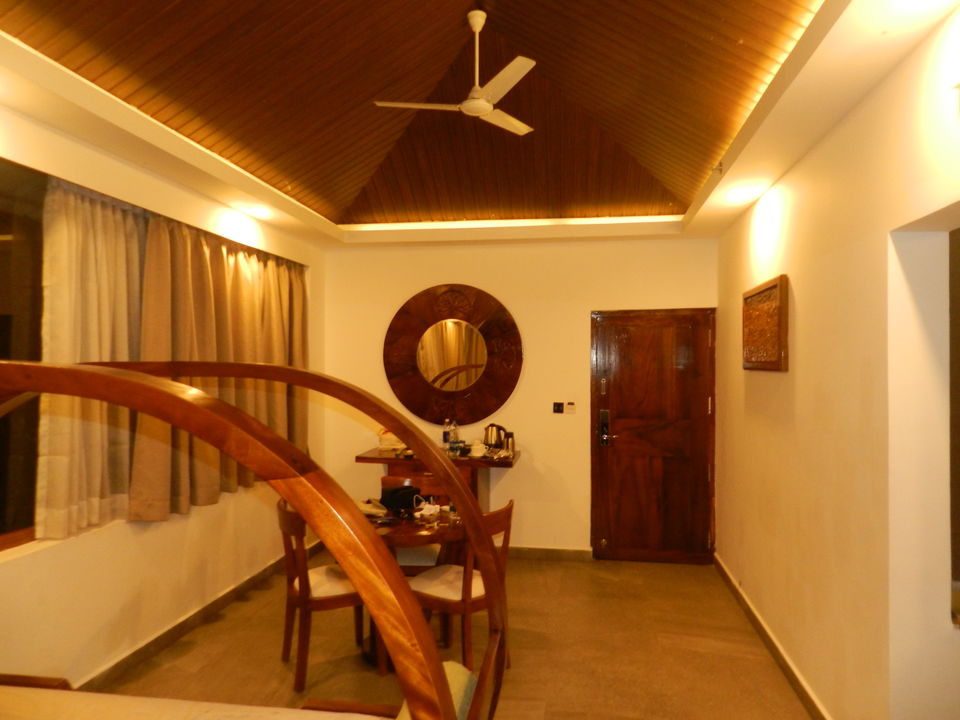 The Jacuzzi Experience
Well honestly speaking this was my first experience in Jacuzzi :-) so I had to call the reception to get someone sent over to our room to explain the full functionalities of the Jacuzzi…hmm…I didn't want to tell you that, but this could happen to anyone...
Well, as he switched on and saw its working I was out of the world and we were really amazed to see different lights in it.
This was the best time of my life to enjoy these moments with my special one.
The actual ambiance and rooms are quite different than shown in the pictures on the website. In reality the property furniture are lil damaged even though the property was only one year old, but the overall experience was very good. Everything was very neat & clean and Hygienic.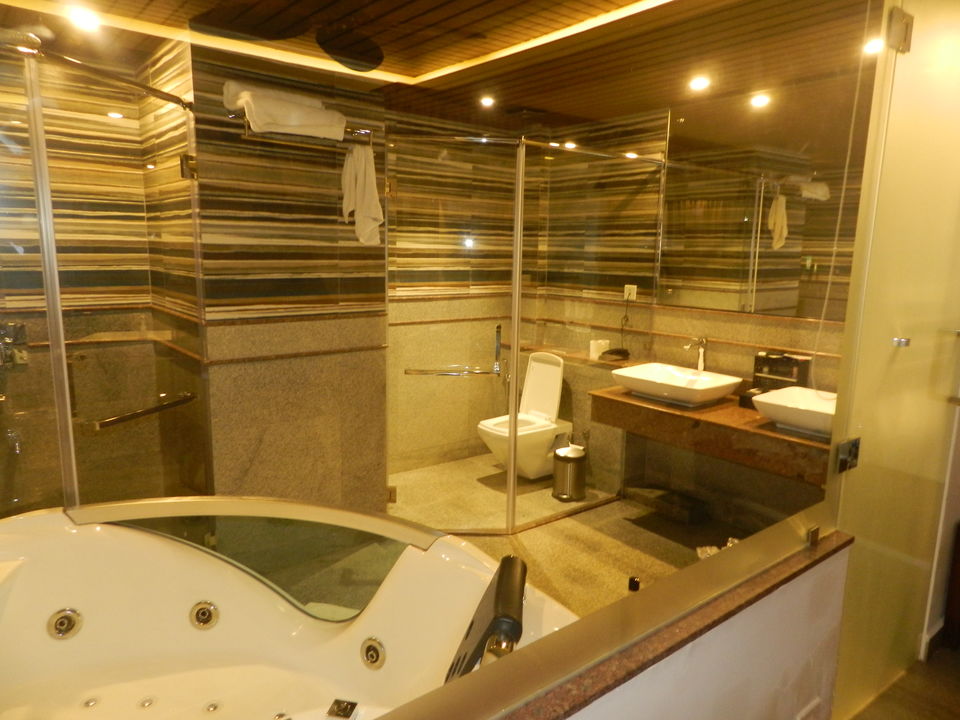 Facilities
They clean rooms everyday unless you specifically mention not to do. Apart of this they keep fresh toiletries and towels everyday irrespective of you have used the earlier one or not ;-)
They have an outdoor pool facing towards the jungle which was very clean and tidy. The jungle and pool complements each other.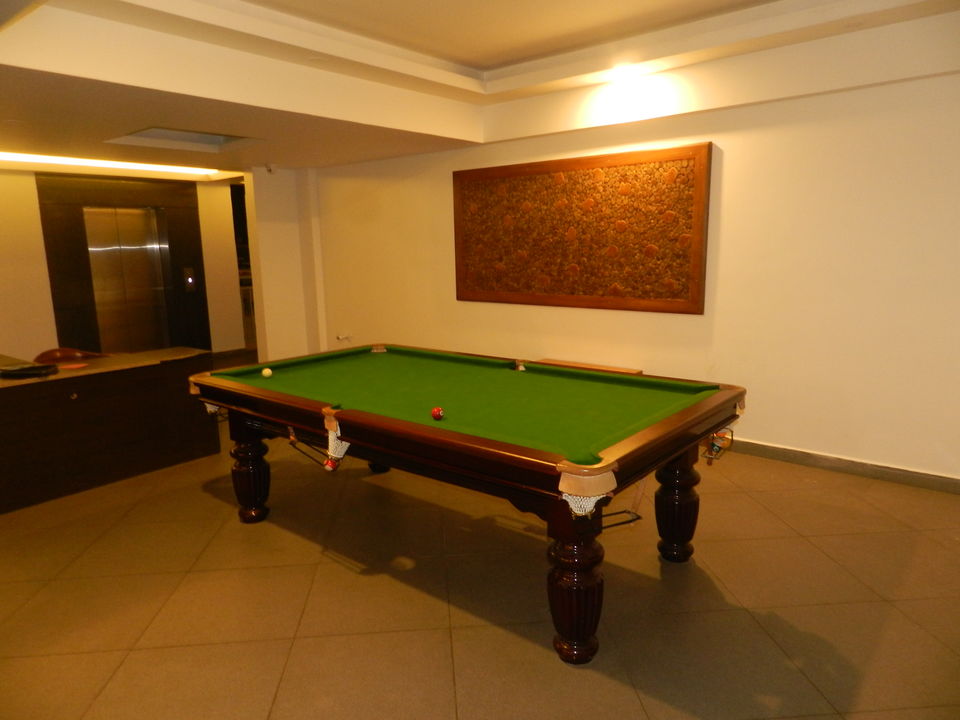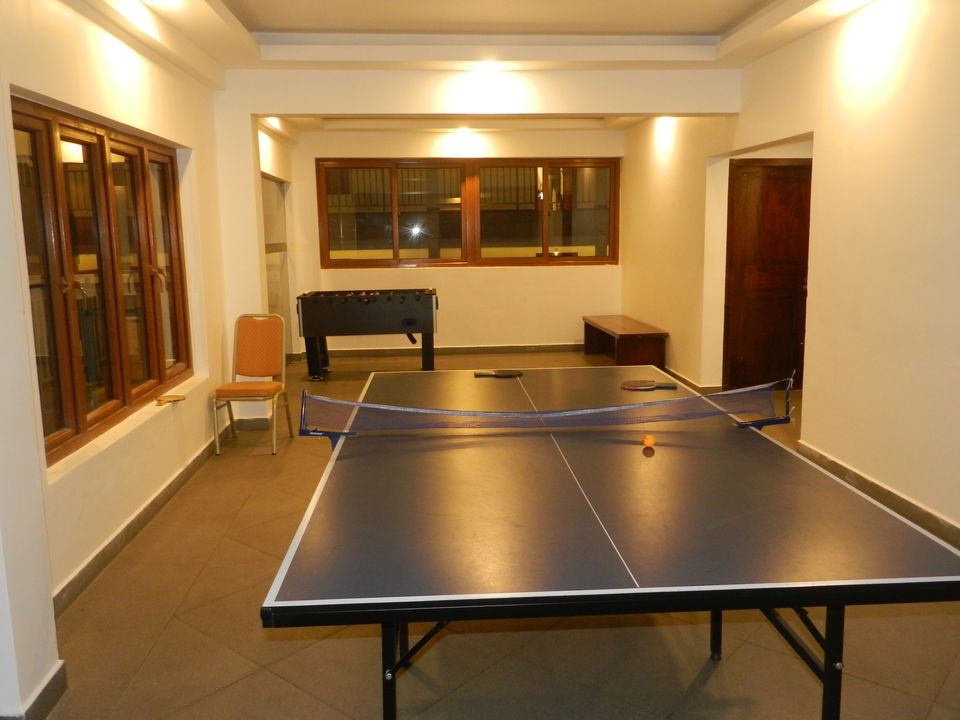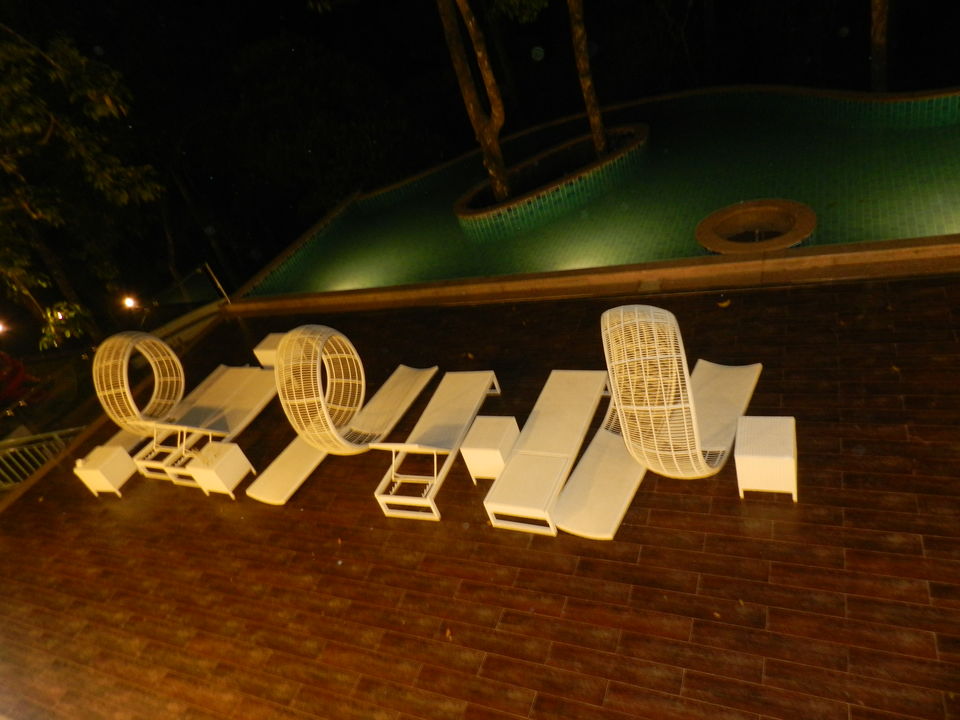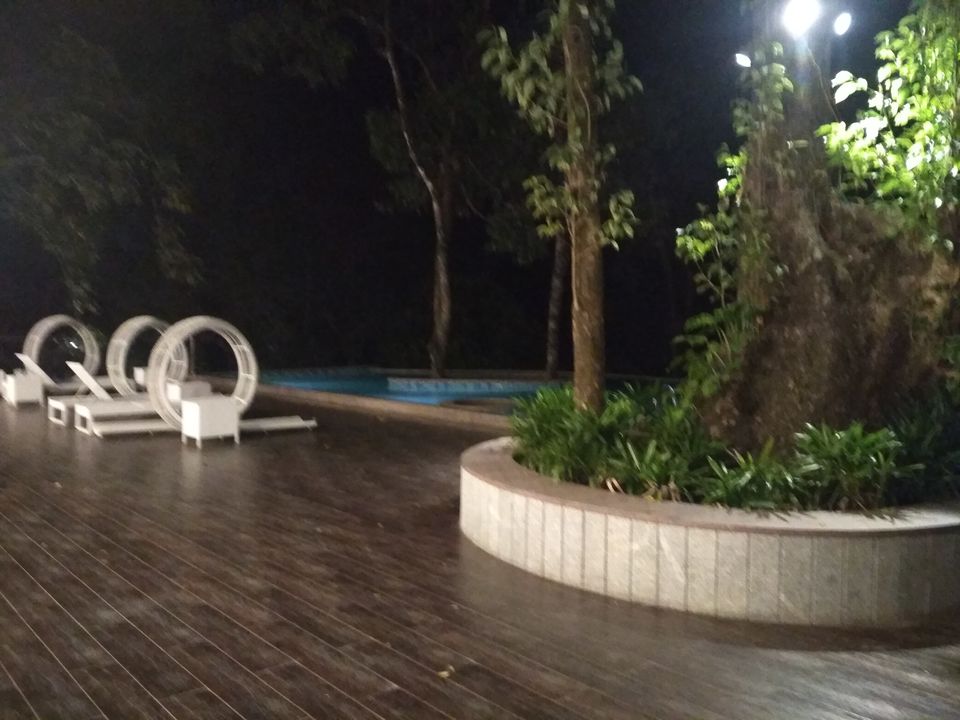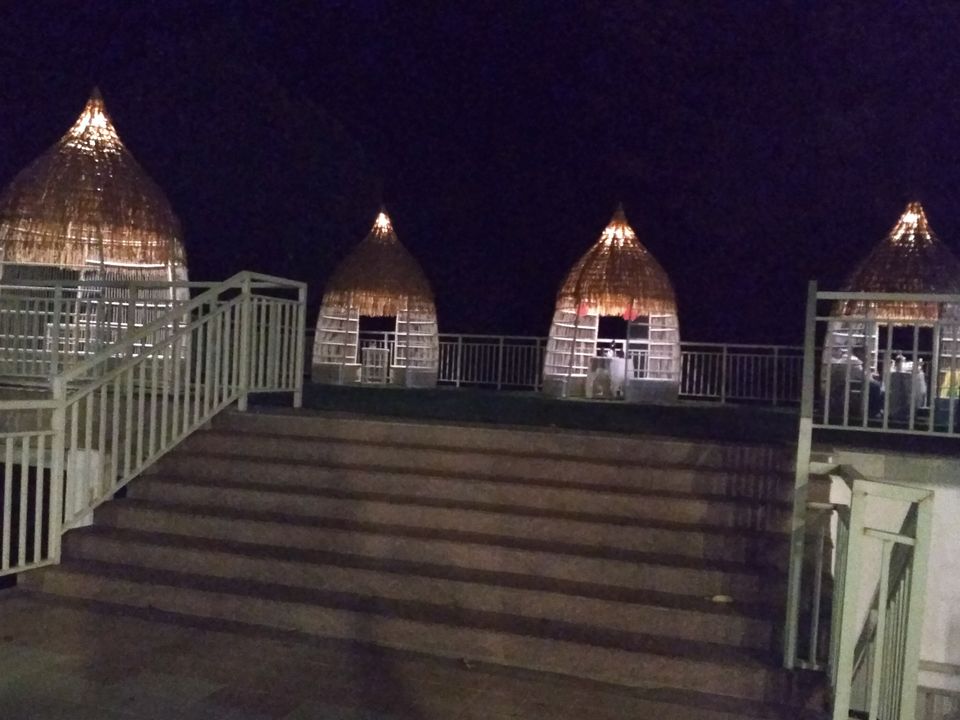 In the morning, I woke up with the sound of hundreds of birds, I think this is amazing…. I find myself so much relaxed that I didn't feel to go out for sightseeing and decided to stay in Resort only.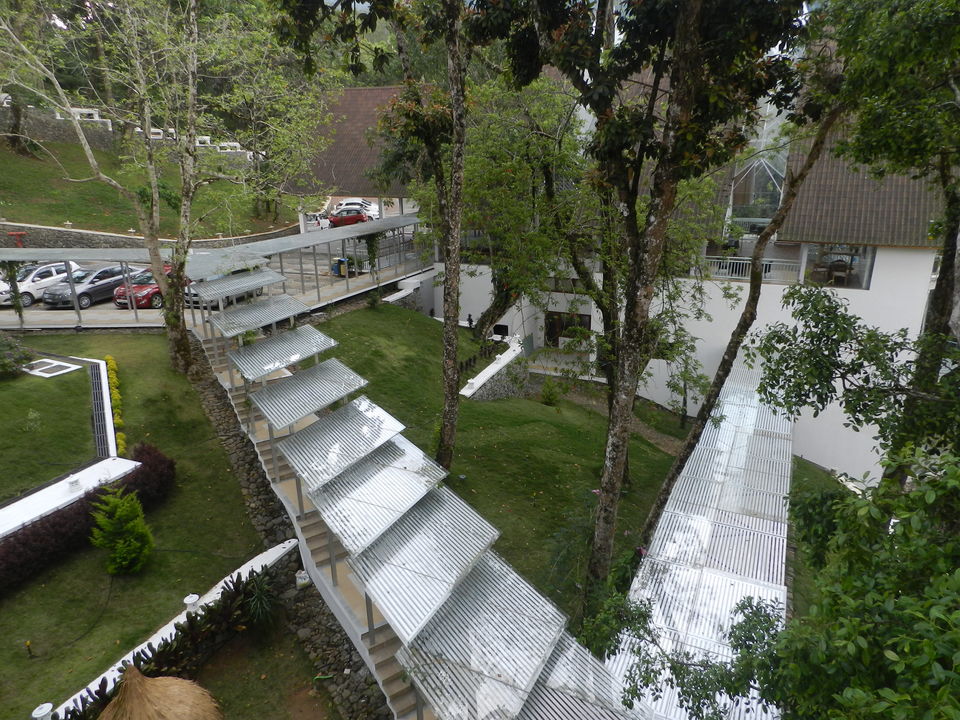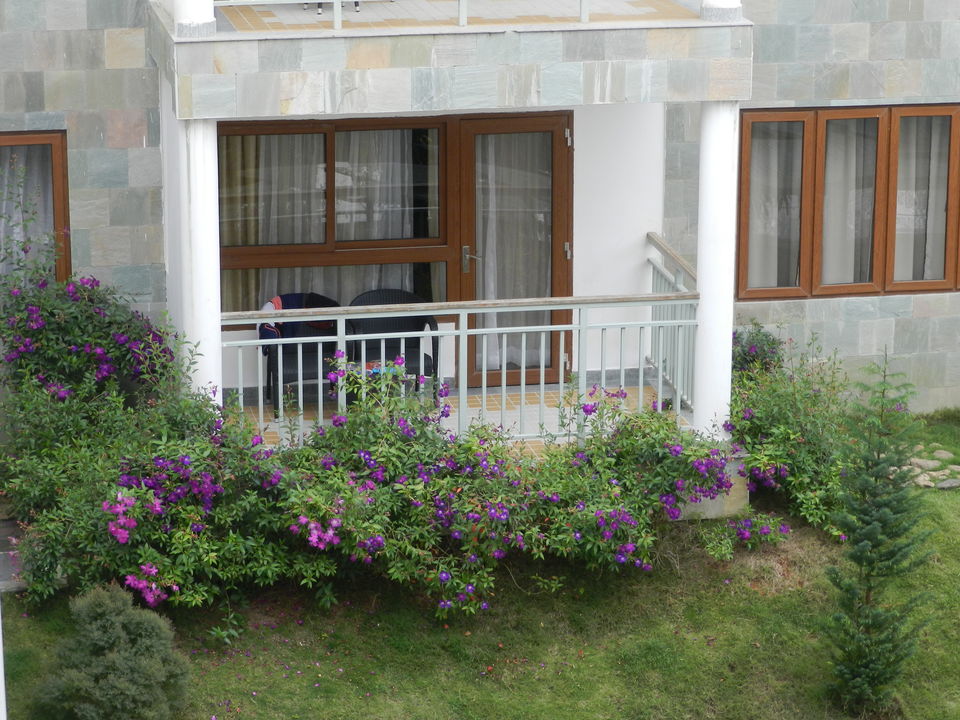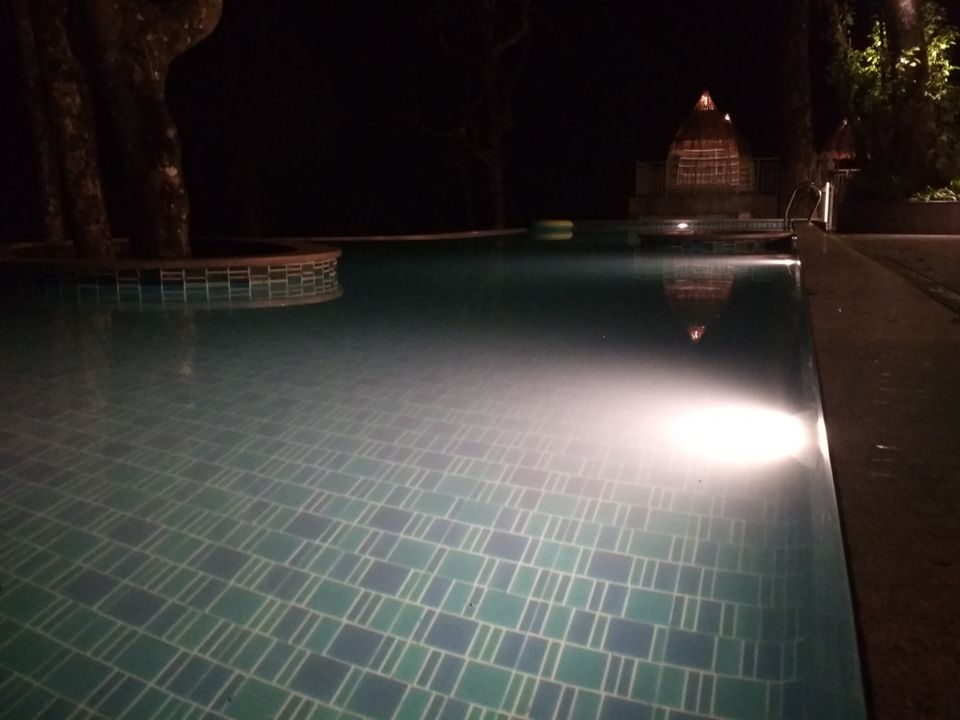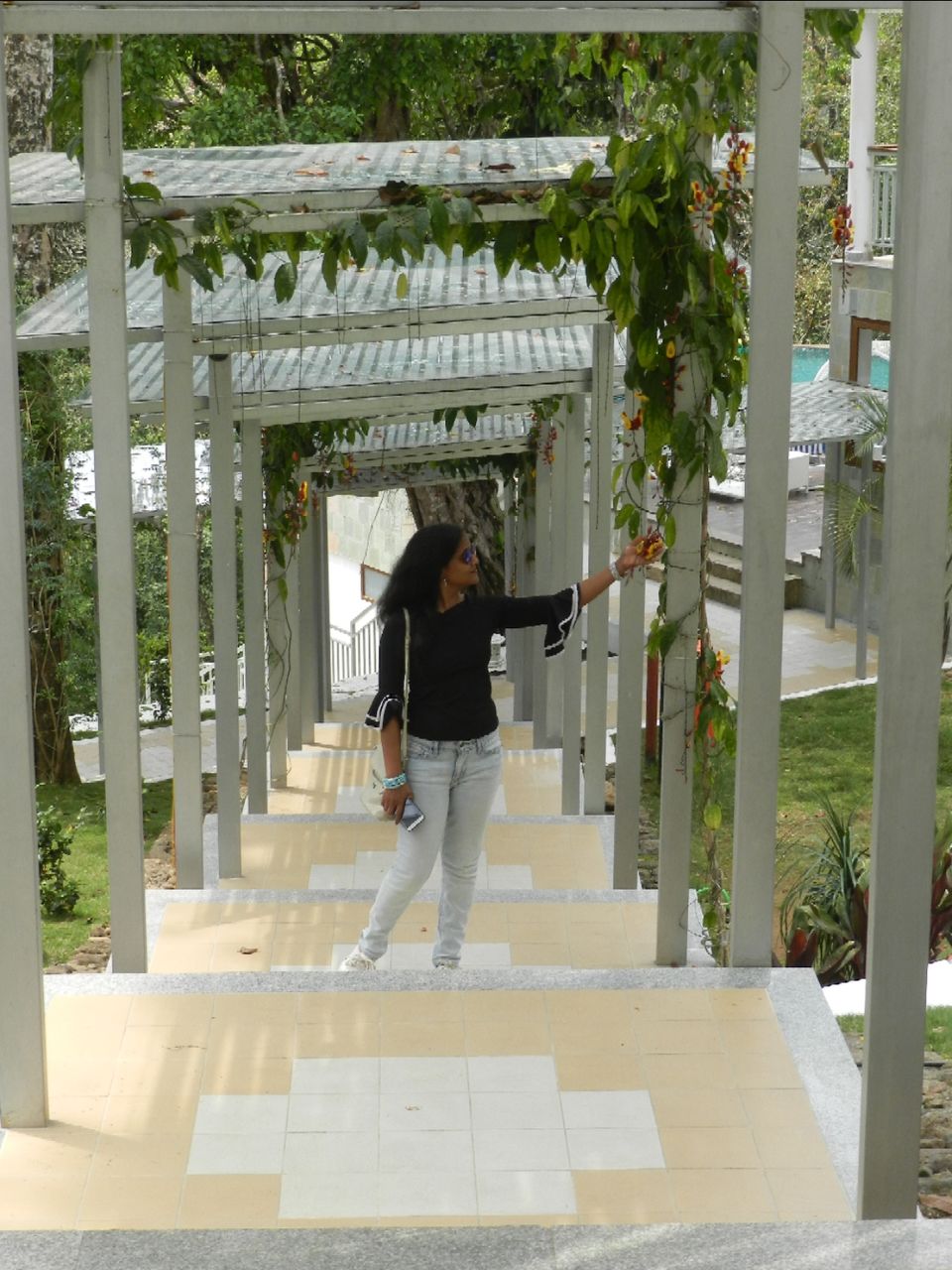 Food
Well, I do believe that the success of any Hotel/Resort depends on their Food and it becomes more important when Hotel/Resort is away from Town.
I loved the Food! The food was very mild (not bland) and light that we didn't face any health issues.
I can't resist myself to talk about my Birthday night when my boyfriend wanted to surprise me with a midnight birthday celebration, and he forgot to inform Hotel in advance. He checked with them just after dinner and they didn't have half kg cakes available with them and you know what, they gave us a 1kg Cake in the price of half kg which shows their care and respect for their guests.
I also want to share another experience about the Resort staff. It was our last night and we were craving from some Chinese Food. We were looking at the menu and the very moment the Head Chef (Anoop) came to us and asked about our cuisine's preference of the day, we were little surprised with this though and told him that we want to eat Chinese and he smiled and said, "I will cook my special Chinese dish for you". You know what, the dish was really delicious and was very nicely cooked. We loved that chines dish (Pepper chicken and Noodles!).
They offered us complementary starter and a side drink! What else one need :-).
We got an opportunity to talk to their Head Chef (Anoop) and understood from him that they cook special food for all those travellers who prefers to eat outside the resort in order to save some money and returns back with bad stomach.
I have observed that they have special arrangement for a candle light dinner in an artificial Hut's outside the restaurant and near to the pool. The small hut's really complements with the jungle and romantic open eating environment. During my entire stay in resort I was wishing that my boyfriend would surprise me with this candle light dinner but nope ☹. There were many honeymoon couples having candle light dinner together in those beautifully decorated Huts...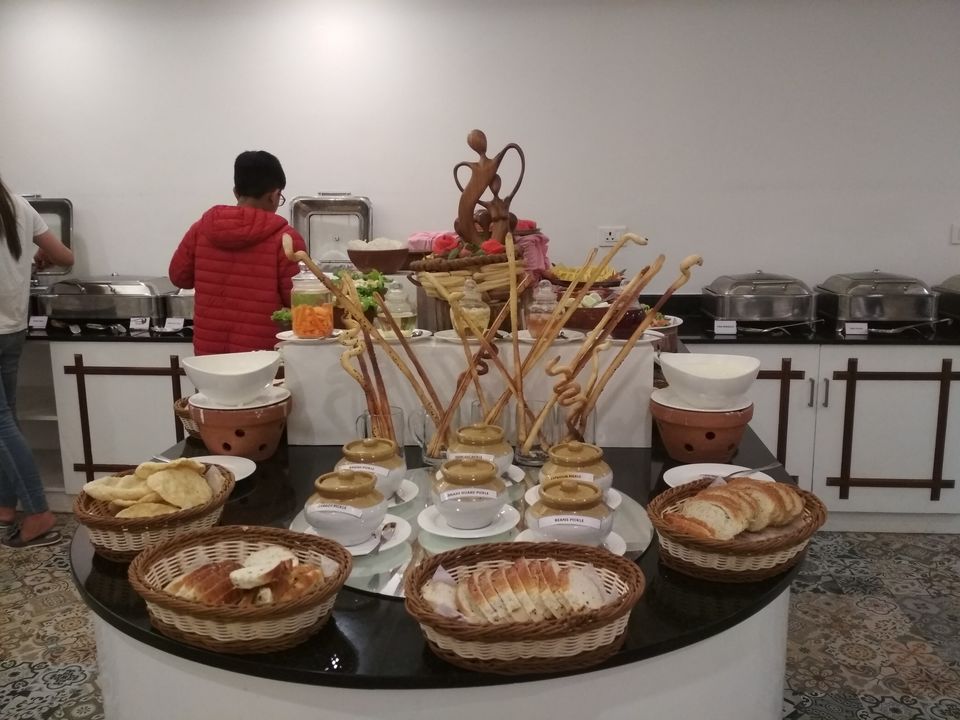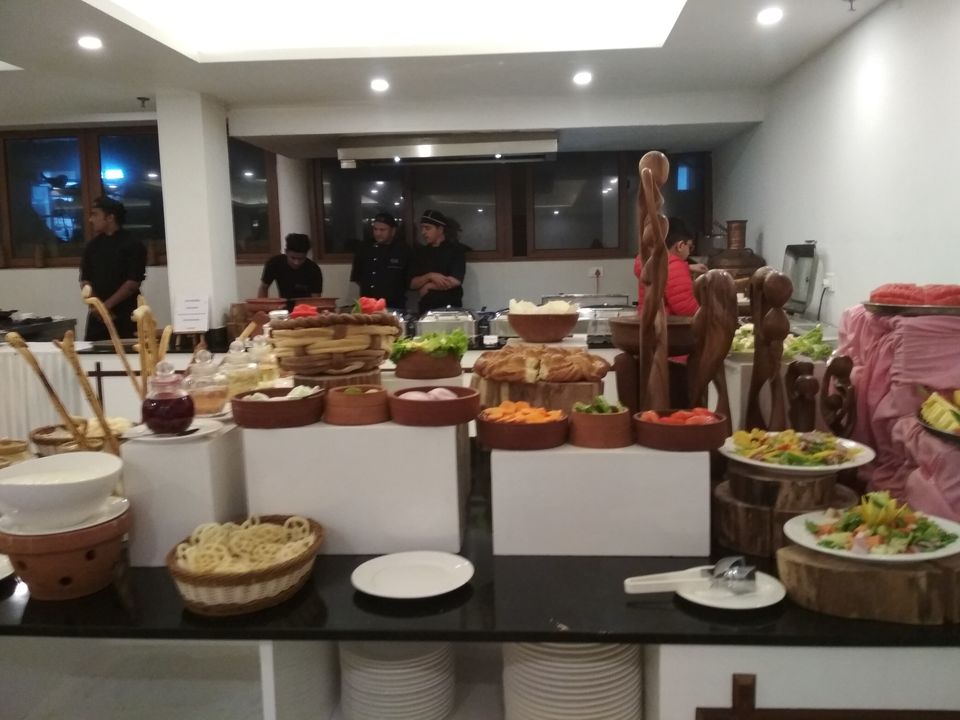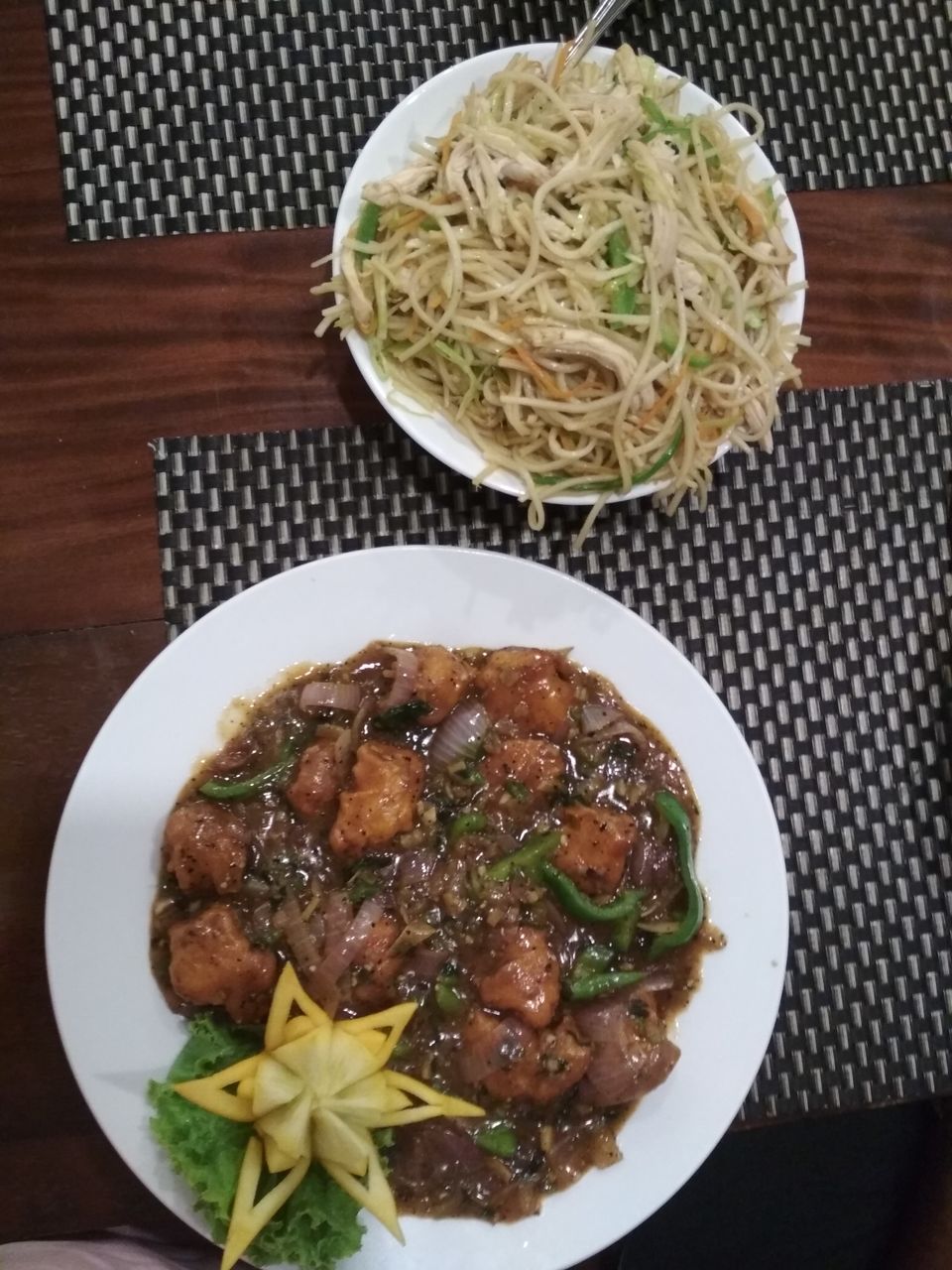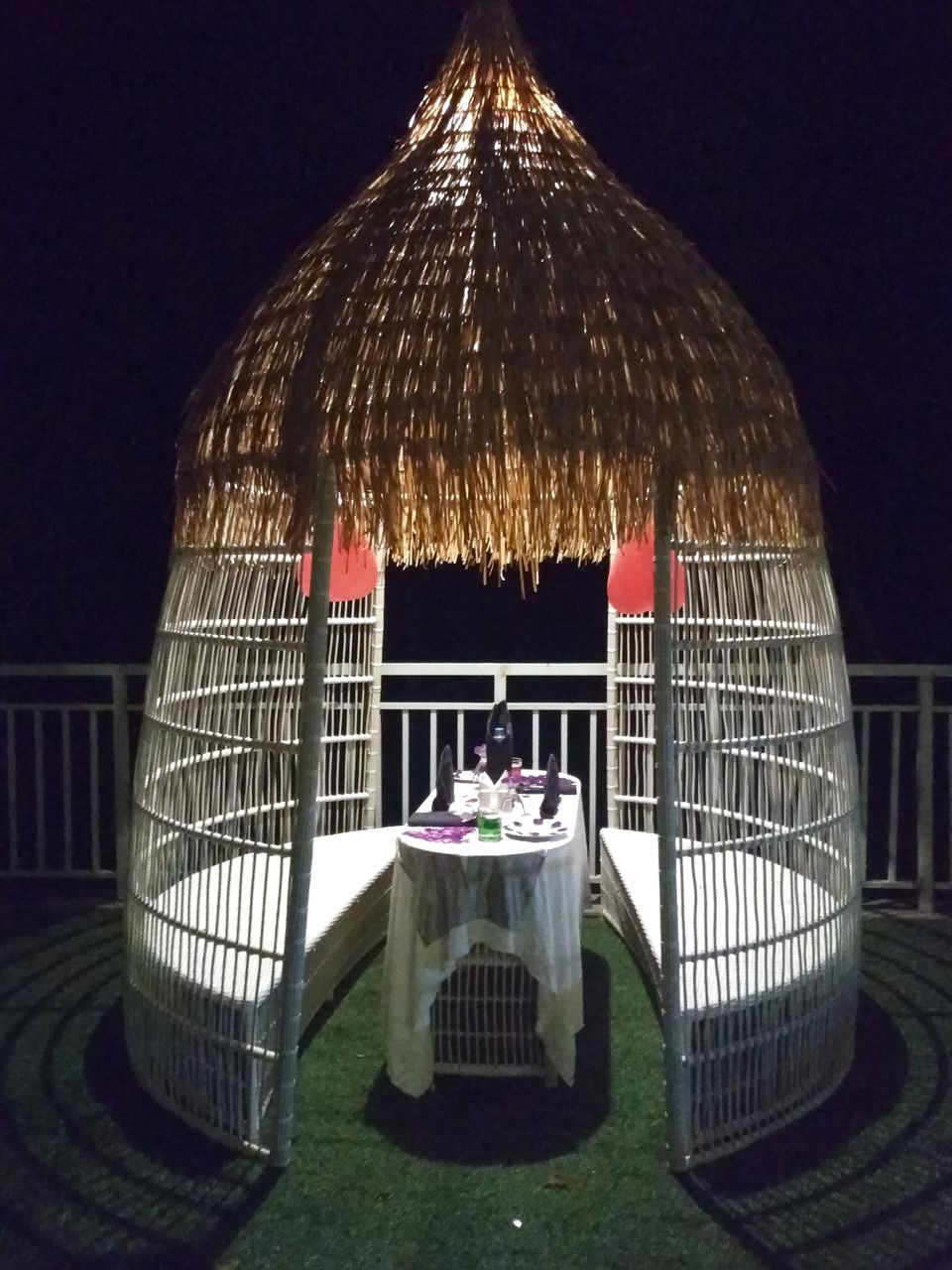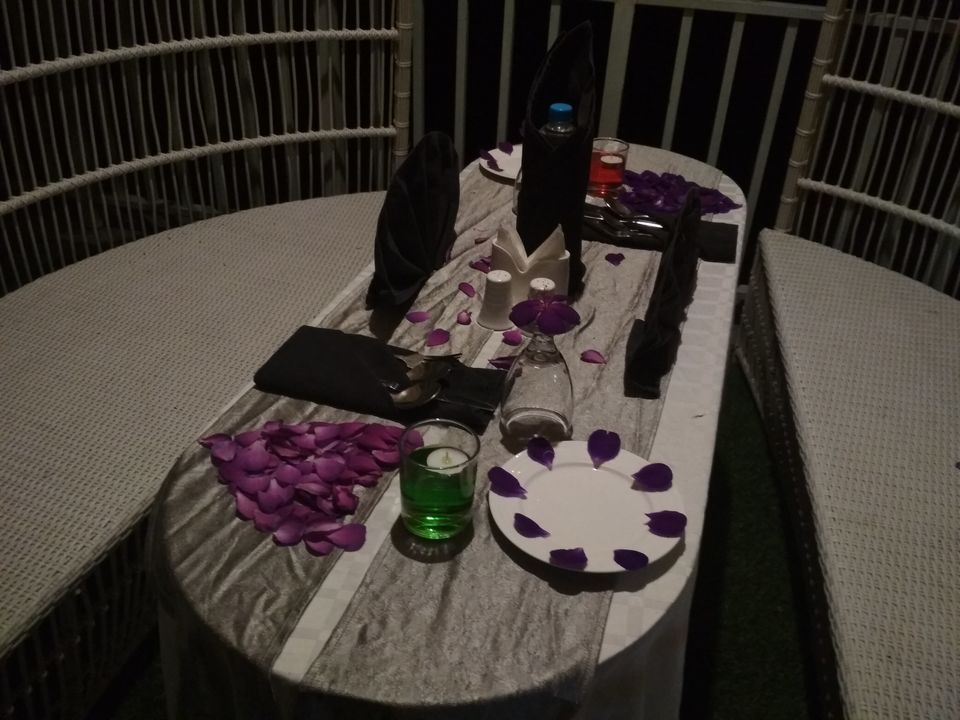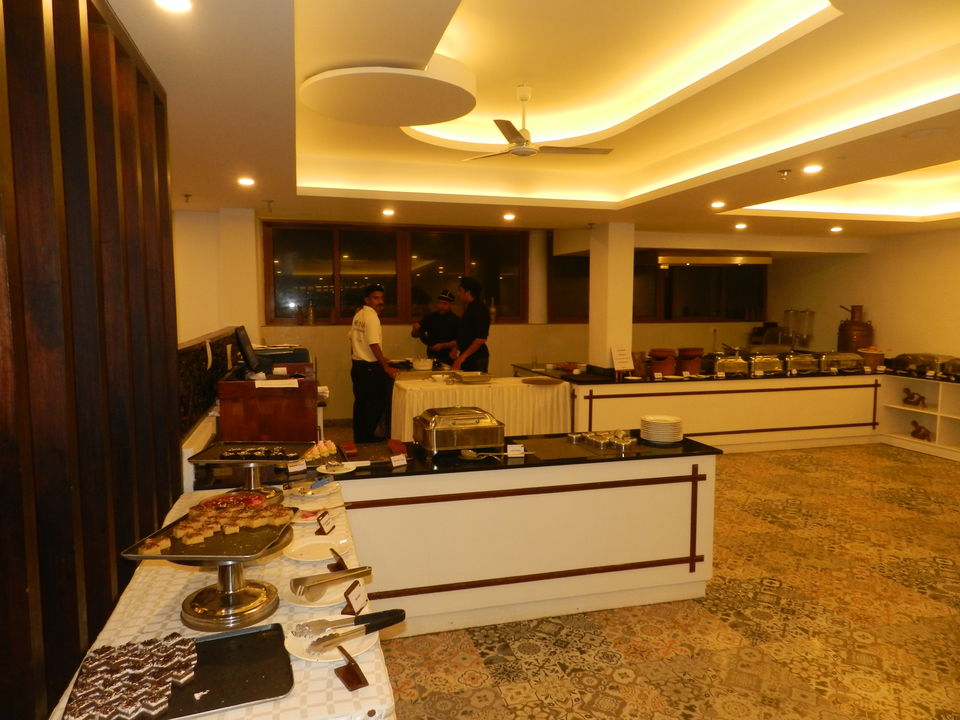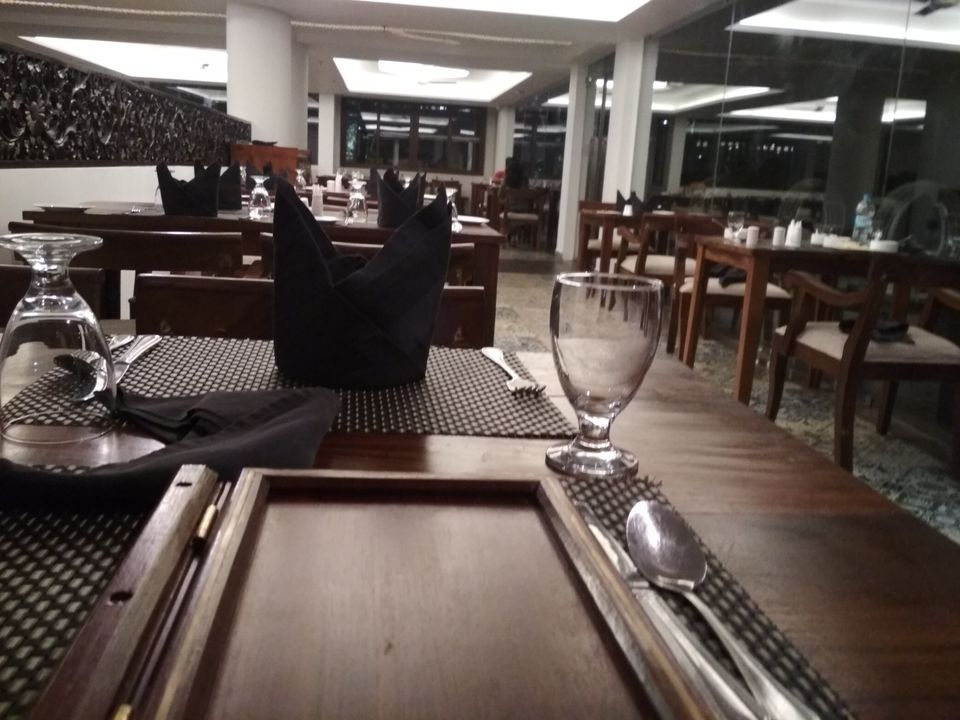 The resort staff was very humble and polite.
Breakfast: Buffet
Lunch/Dinner:
Buffet: 950+ per person
A la Carte: approx. 1500 for two people
Candle light Dinner: 2500/- approx.
Tip- If you have big appetite go for Buffet, there is a lot of things to eat, otherwise go for A La Carte.
Tip: If in case your stomach is upset don't forget to Inform hotel staff about your health, the Chef will prepare special food for you ;-)
Nearby Sightseeing
Resort staff gave us a list of sightseeing places with the distance from Elixir Hills Resort. We personally visited following:
1.Mattupetty Dam
2.View Point
3.Echo point
4.Photo point
5.Botanical garden
6.Munnar town