Meesapulimala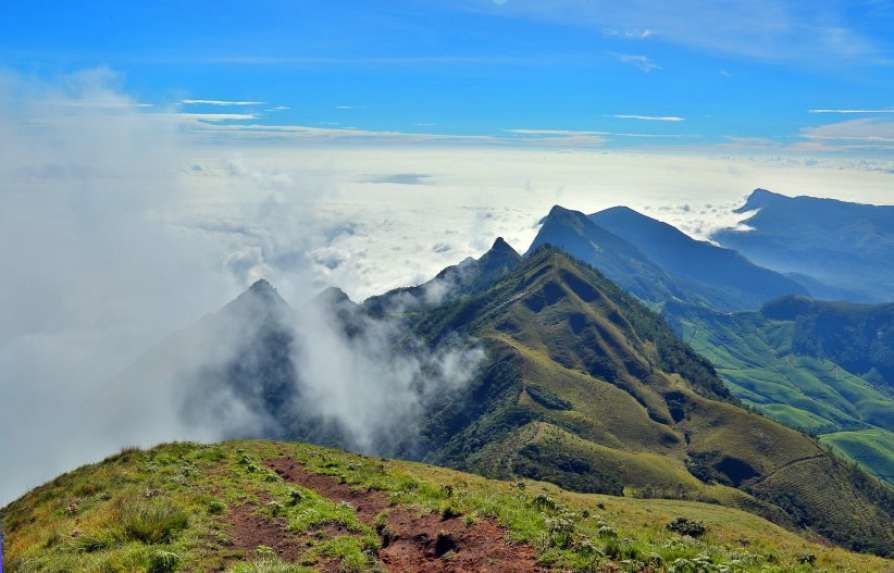 The loveliness of Meesapulimala has to be relished through trekking. The 8-kilometer lengthy hike from the Rhodovalley, 15 kilometers from Munnar town, deals the explorers magnificent views of the grasslands, rainforests, and wildlife present at the high elevation. Rhodovalley is named thus due to the red rhododendron trees, which bud here.
Though the hike is long, it is average. The treks start from the area at the base of the first hill. From here it continues on to the enthralling forests of the Shola grassland. The track begins to get a little steep, just about 10 minutes from start. In no time you would be at the top of the first of the eight hills. From the cloud-kissed highland tops, you would get an attractive view of Munnar and Suryanelli town.
Downward the hill would require you to cross the beautiful Anayairankal Lake. If lucky, the wildlife of the Shola forests may come out and give you a warm sight, by the time you reach the seventh peak. On reaching the eighth and the final peak, the Meesapulimala peak, even though tired you would feel relaxed and excited to see the spectacular views.