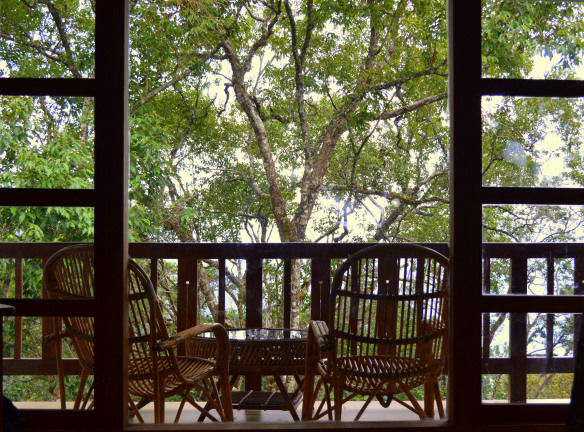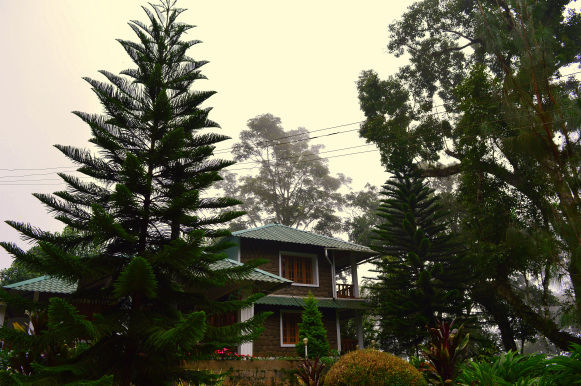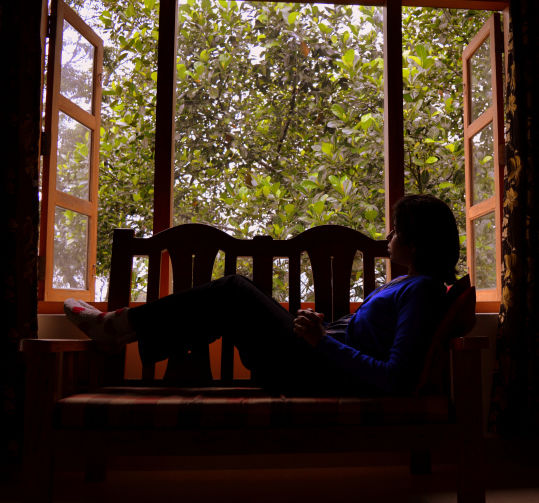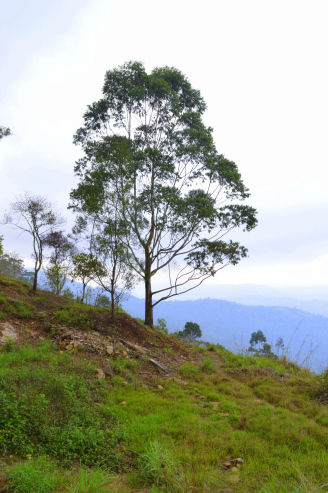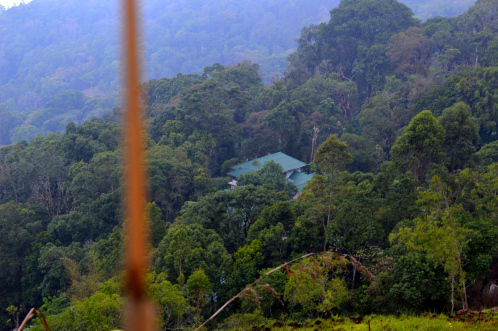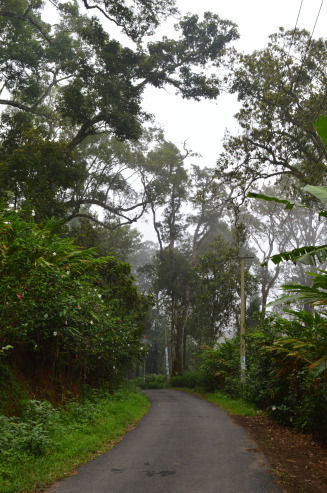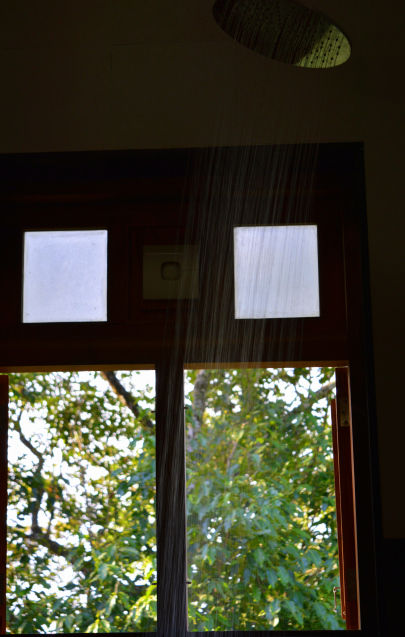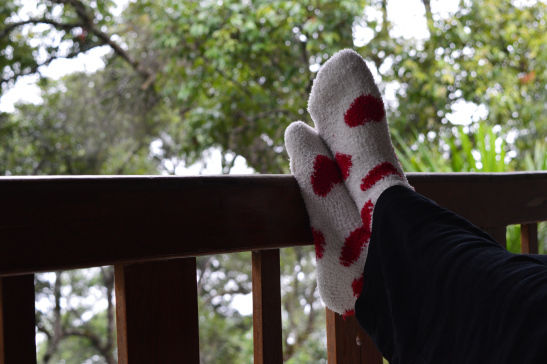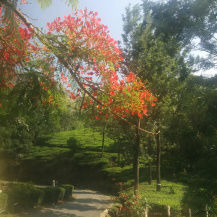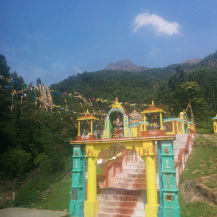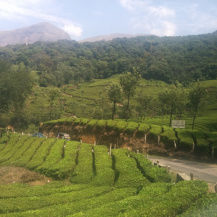 When we were planning the trip to Munnar, I knew that, I would come back and write a post about it. It has been a major driving force for my travels these days. It feels great going back in time with words.
So, this time as well, I knew it would happen. However, I thought, I would be constantly thinking about the unique ways to describe the destination. Munnar is such a clichéd hill station and I felt my experience would be no different from others and I would also end up telling you the same old story about the tea gardens. But, to my surprise, we (of course, I and my husband) had an experience which was beyond just the tea gardens. It made us realize (again) that one can be at peace when closest to the nature.
I can still hear the birds chirping, still remember the freshness and purity in the air and even today, when I close my eyes, lush green tea gardens stand in front of my eyes and how can I not mention the jungle aroma.
Munnar is not one destination you go to see tea gardens but it is more of a journey. I remember last 40 km on the way from Chennai were nothing but the tea gardens.I kept changing my seat from left side to right side to see the landscapes.

The trip became more special when we saw the first glimpse of the hotel booked. We opted for Bracknel Forest, as it was the only place available for the long weekend, suited our budget and seemed descent. We had least expectations from the hotel. Also, we were so exhausted and bored of the routine that even a sleeping bag out in woods would be luxury. So when we saw the first glimpse of the hotel totally engulfed in trees and fog, we were like Oh %$%$#!!

Bracknel Forest
That's when we realized that the 10km ride from town to the hotel was just a teaser.  We were in the middle of the jungle. There was no sign of vehicle passing by unless an auto rikshaw is called by hotel. We could see the hill from the hotel and thought a quick hike is doable. The real surprise was our room. A spacious room with nominal furniture,wooden roof and mind-blowing view.

I can lie on  bed and stare at this view forever!
I could not ask for more.  I would be more than happy to stay in the hotel and not step out for anything.
The next interesting part of the hotel room was bathroom. I am not kidding. Look at it yourself!

That's the view you get when in shower
We had read blogs before coming to Munnar and had listed few places to cover. We had an idea that all those places will be very touristy and were certainly not in mood of doing so. So decided to take a stroll nearby and then chillax at hotel and yes, we made the right move.
That's our hotel
Day ends real soon in the woods. We were done with dinner at around 8 and had the whole night. Anyways, we urban people are night owls. The hotel had recreation room and made interesting arrangements for guests to  pass time during night. We decided to play carom board and kept other options like Chess, cards, checkers, ludo for rest of the nights. We were really getting the feel of summer vacations in childhood. :)
I woke up with chirping of birds after ages.  I kept lying in the bed and watch the trees outside for quite a long time. The chirpy yet peaceful morning was lazy yet refreshing. The exciting part was that the tune we were listening to since yesterday was actually made by the bird and not a person. Mr. Husband whistled a new tune and this bird copied the same. This went on for a long and this is how we started our day.  :)
The hotel itself had so much to offer and I did not mind spending time lazing around the hotel. The cold weather offered variety of flowers to bloom and it was delight to pass time in gardens.
We thought of exploring the hill station on a rented bike and so went to the town.  There we suffered the first mistake of not planning in advance. It was a long weekend and all the bikes were already booked for next two days. With great disappointment we hired the same auto who dropped us to the town and asked him to show us around. Mr. Husband was really disappointed but then can't blame anyone in such situation so made peace with the auto and the driver
The driver was really a nice guy and accompanied us everywhere as if we were his personal guests. Insisted us to take the elephant ride and then personally made sure that we don't have to wait in the queue.
Let me tell you, this is a pure touristy stuff and not worth the 800/- INR they charge for a 5 min ride plus you feel bad troubling the elephants. nevertheless, this was our first and last attempt of any animal ride
After elephant ride, the next stop was Mettupetty dam and it was not turning out to be a very good day for Mr. Husband. His sandal's strap broke and then had to borrow Mr. Driver's sandal for the rest of the day.  :D  We were lucky to have such a kind host with us!
Though the place was crowded with people and vendors. The view was nice but didn't need more than 15-20 mins.
The best part of Munnar is , there seemed very little deforestation. There is hardly any earthy patch without greenery. Apart from tea estates, hills are covered with Nilgiris, spice plantations, ferns, wild flowers  and many more tall trees. ( hmm. I don't know names of all)
Also,Landscapes are not limited to only tea gardens and we kept coming across beautiful green patches and lake. If you leave the touristy spots, other parts are not too much commercialized.  Yes, roads were crowded and we were stuck in traffic way too many times but the scenic views were worth the pain. I am sure we will be coming back here during off-season to enjoy the nature minus people.
A green patch we passed by
Echo point
I always believed that India is as much as beautiful as any other part of the world. We have deserts, mountains, oceans, snowfalls! You name it and we have it Munnar made me reinstate my belief.
Now comes the third and last day of the trip. We didn't have much time to spend as had to catch a bus at 4. Also, I wanted to spend as much as time possible in room relaxing. So, we went to nearby tea estates for trip memoirs .Yeah, photo shoot! As soon as we entered the estate, it started raining. It was getting foggy and cold but did not stop us to walk through the bushes. We climbed a little and reached a point from where we got the breathtaking view.  It was just us in all the visible tea estates, winding roads and trees. That was "the moment" of the trip. It felt amazing. Some feelings cam be only experienced and cannot be expressed.
We did miss going to tea museum and top station and a lot of suggested spots, still trip didn't seem incomplete at all. The tea garden stroll, a little hike behind the hotel and a walk by the lake was more than enough to re-energize us. I think what we loved the most about the vacation was not the place but who we were at that place. Happy souls! This place flushed all the tiredness and boredom in us and rejuvenated us with new thoughts and attitude. This was the time when we decided to take such trips for all the anniversaries.  This was indeed a pre-anniversary celebration and will always be among our favorite trips.
Quick tips:
Try to book hotel away from the main town. This will help you in exploring Munnar in your way. Bracknel Forest is highly recommended for food, service and location.
Book a bike in advance if you are going on weekends or peak season (http://bikerentalmunnar.com/)
Don't miss the echo point. It's was the most beautiful location.
This post was originally published on 'Mon Odysseys'.