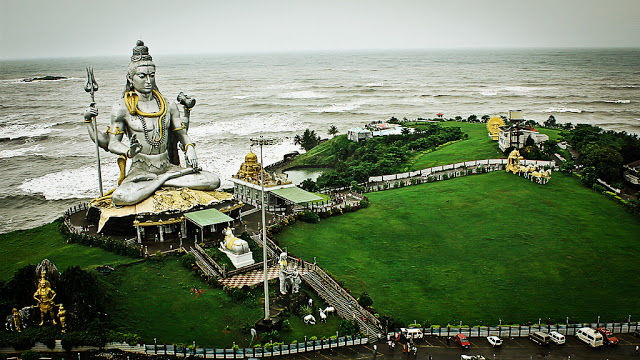 If you are a devotee of Lord Shiva, then Murudeshwar is one such place that you must surely visit. Set in the Bhatkal Region of Uttara Kannada district, Murudeshwar is a town with a beautiful beach in the state of Karnataka.
It is adjoining to the coast of Arabian sea and the beach here is one of the cleanest beaches you will get in India. Located on NH 17 this is a famous temple of Lord Shiva and a pilgrims paradise as well.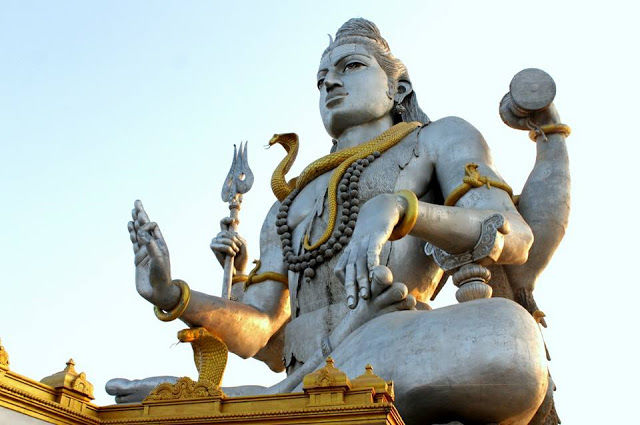 Here's a glimpse of Travelet's visit to the Murudeshwar Temple: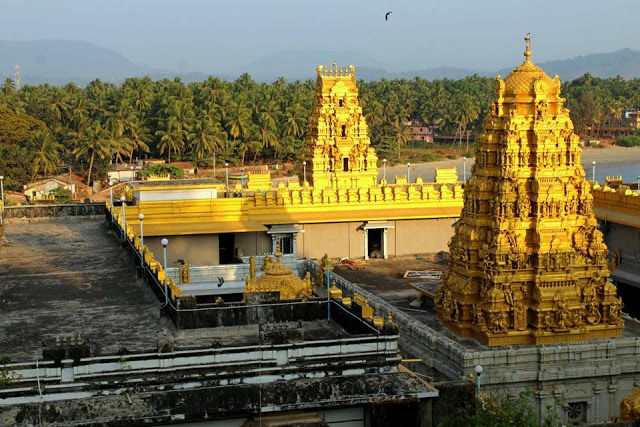 The legend of Murudeshwar temple goes back to the age of Ramayana. Ravana the king of Lanka wanted to attain immortality and hence he started worshiping lord Shiva with much more strong devotion.
He prayed all day and night, for many years until when Lord Shiva pleased with his devotion appeared before him and asked him to ask for a boon.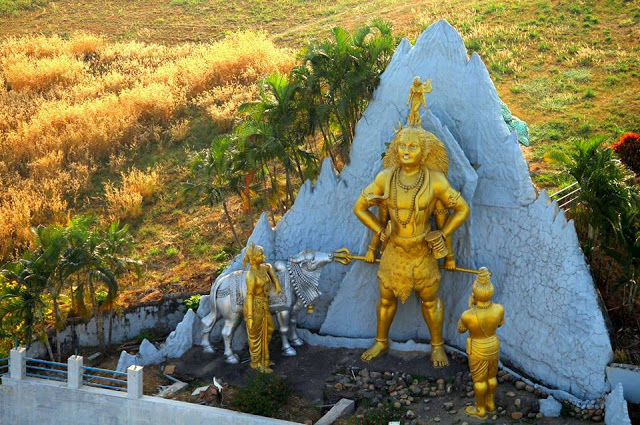 Delighted by this, Ravana did ask Lord Shiva to come along him to Lanka as he knew that it will be almost impossible for anyone to defeat him if Lord Shiva agrees to go with him to Lanka. Instead, Lord Shiva granted the AtmaLinga as his boon.
Lord Shiva agrees to grant him the boon with a condition that it should never be placed on the ground before reaching Lanka. If it happens, the AtmaLinga would lose all its powers and they would return to Lord Shiva again keeping the AtmaLinga wherever it was placed.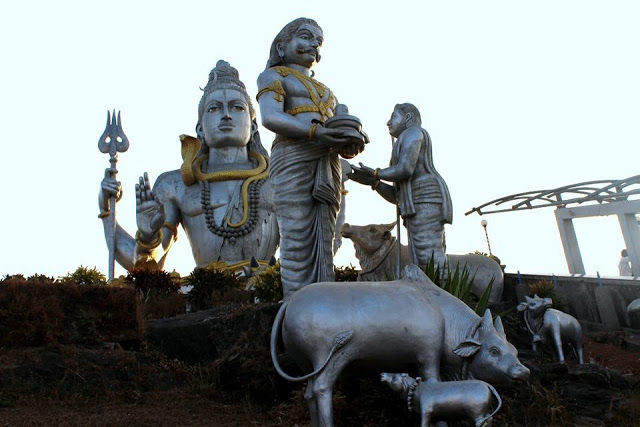 Further, as per the story, Lord Ganesha had tricked Ravana into placing the AtmaLinga on the ground.
King Ravana who realized that he had been tricked, then tried to destroy the Atmalinga by uprooting it. Some of the pieces of the Atmalinga were scattered to nearby locations due to the force exerted by Ravana.
He threw the cloth which was covering the Atmalinga to a place in the Kanduka-Giri (Kanduka Hill) called Mrideshwara which is called as Murudeshwara in modern times.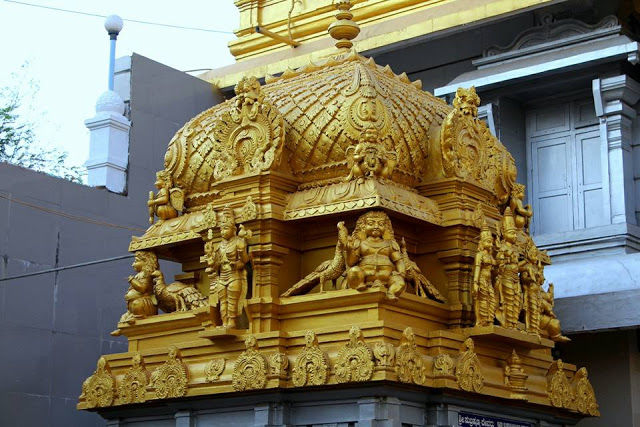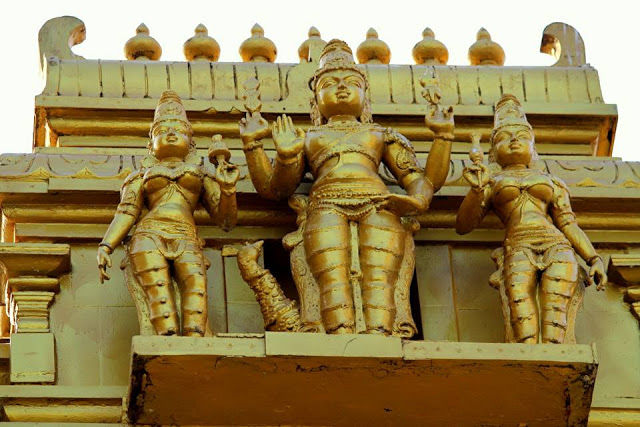 The ancient temple had turned old and was deteriorating until Mr.R.N Shetty, who is a businessman and philanthropist belonging from Murudeshwara, started its renovation work in the year 1977 along with a team of artists and craftsmen.
He and his men need a round of applause for making the place more beautiful and building the modern-day Murudeshwar.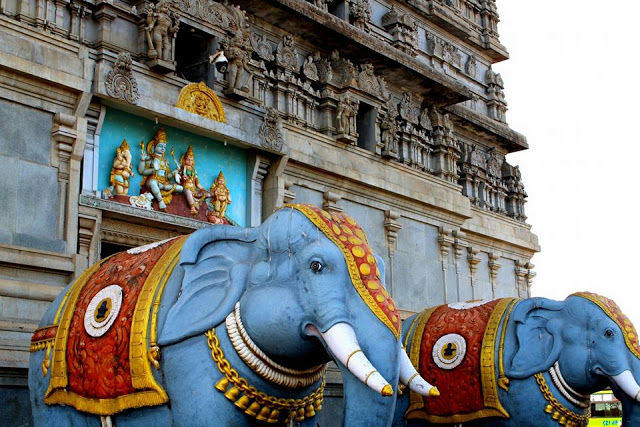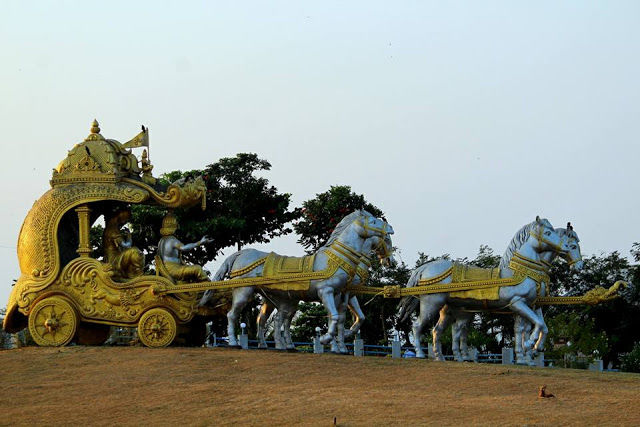 This temple resides on the Kanduka Hill and one can see a breathtaking view of the scenery when we are at the top of the 22 storeyed Rajagopura at the entrance of the Temple.
This temple is surrounded by water of the Arabian sea on three of its sides and is built in granite. Other than this temple, sculptures and monuments add to the beauty of Murudeshwar Temple.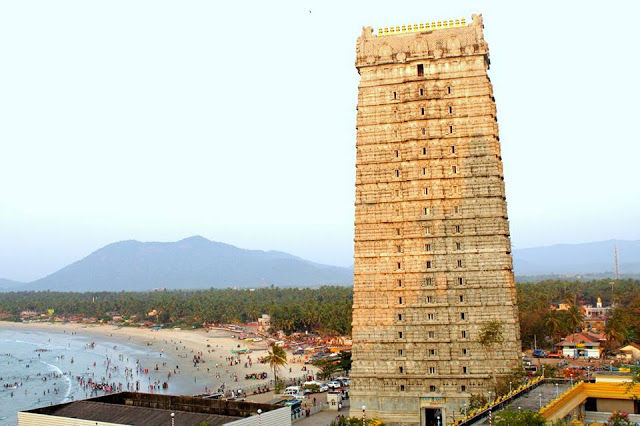 Best Time to Visit Murudeshwar :
Murudeshwar can be visited in almost any of the seasons. Every season brings out the different color of this coastal town. But to visit this temple the best time is between October - May.
Maha Shivratri, the day of Lord Shiva is celebrated here in a grand manner. Also, a local car festival is held here in between February - March.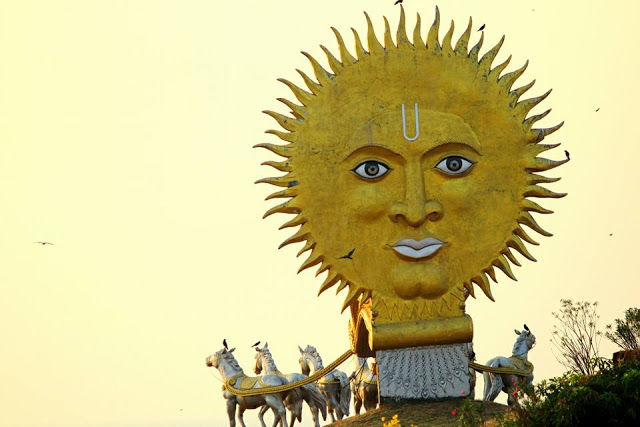 How to reach Murudeshwar :
Murudeshwar is very well connected by Bus, Train, and Flight.
By Bus & Flight:
Most of the buses that run on the NH-17 between Man-galore and Mumbai route stops at Murudeshwar. Also, there are overnight buses available directly from Bangalore to Murudeshwar.
Nearest airport to this place is the one at Man-galore. Daily flights are available to and from Bangalore to Man-galore.
By Train:
The most picturesque and memorable experience to reach here is by train from Man-galore or Goa by Konkan Railway and alight at Murudeshwar railway station adjoining the National Highway. It takes hardly 10 minutes to reach the temple from the Murudeshwar Railway station.
There is a few major tourist attraction near by to Murudeshwar, which are listed as below:
Kadavinakatta: Kadavinakatta which is at a mere distance of 25 km's from here, has a beautiful dam and a temple of Goddess Durga Parameshwari.
Netrani Island: Netrani island and beach which is famous for Scuba diving and snorkeling is also very near to the Murudeshwar temple.
Murudeshwar Fort: Behind the temple complex of Murudeshwar, there is a fort called the Murudeshwar fort that finds its origins in the era of the Vijayanagara Kings.