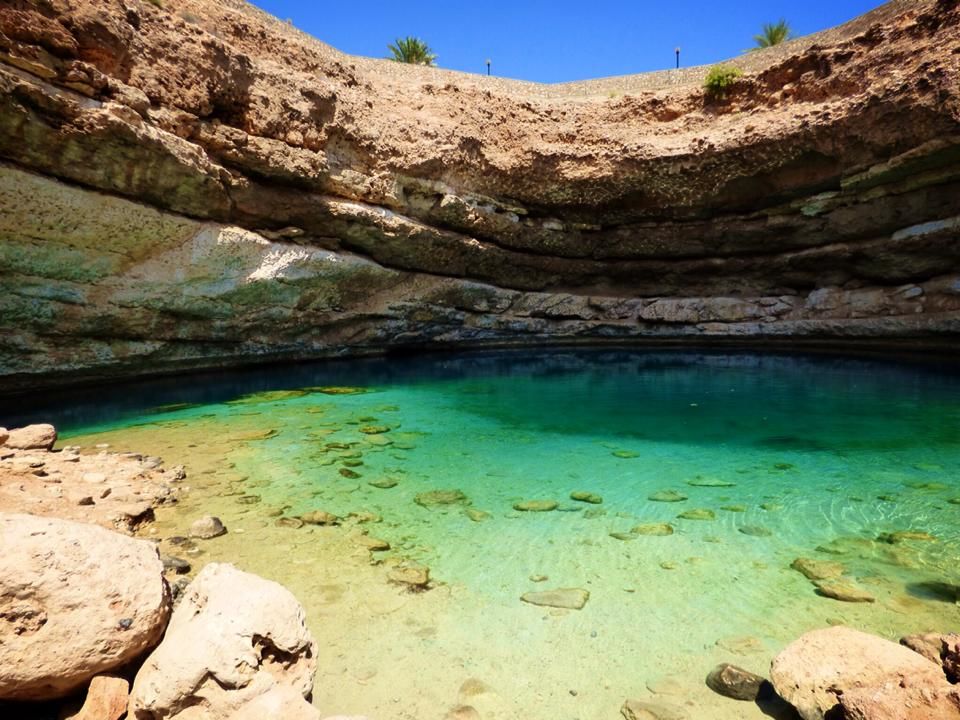 "Long may you run" played the stereo, as we realized that we drove quite far off Muscat. The Ramblers that we are, my brother and I; we were on a long afternoon drive outside the city.
Oman's Settlement is confined along the coast and so are the roads. With the Mystic Hajar Mountains running on one side and the Turquoise Arabian Sea on the other, time wasn't a dimension anymore. Sigh.
I went on assigning characters to the massive rock formations over the mountains. Despite each of it being asymmetric and "Unique", I could feel a certain sense of order, a language in the vein of, connecting it all. Just when we were about to take an exit, a small Brown Signage by the road reading "Hawiyat Najm Park" got my attention and we followed it with curiosity. A couple of hours before the sunset, it was still hot and sunny but the Cool breeze from the ocean made it bearable and pleasant.
Walking inside as the only visitors, we had no expectations from the place marked by its remote location, only to prove ourselves wrong later. The pathways guided by palm fringes on the sides lead to a colossal Sinkhole which startled us right there! It was a Massive Sinkhole nearly 30m inside the earth with an entrée made possible through very steep steps.
As I started stepping down the Sinkhole, a board read "Hawiyat Najm: The Falling Star". Apparently, the park is named after an old folklore which suggests the formation of the sinkhole, out of a comet hit. The water inside was greenish and crystal clear making the floor bed in sight. I dipped my feet into the water as I sat on a rock, seconds before I feel a tickling sensation beneath my feet! Dozens of tiny fish nibbled my toes, harmlessly, leaving me oblivious to my own self and the "Civilization" that I belonged to.
It was the serene waters and the heat of the desert that enticed us to take a dip. While the sky displayed the animated hues of the sunset, we were soaking in the sanctum in full measure. It was strange how we had no idea about its existence just a while ago. For nature is such a player, it hides the beauty of it and we lost in our "chores", fail to seek it.
On the walk back to our car, there was enough light to underline the silhouettes of the mountains with each layer having a tint of its own. Walking away from the place we did not utter a word. It was a feeling of contentment which we wished to hold on to for some more time, I believe.
#BestOfTravel