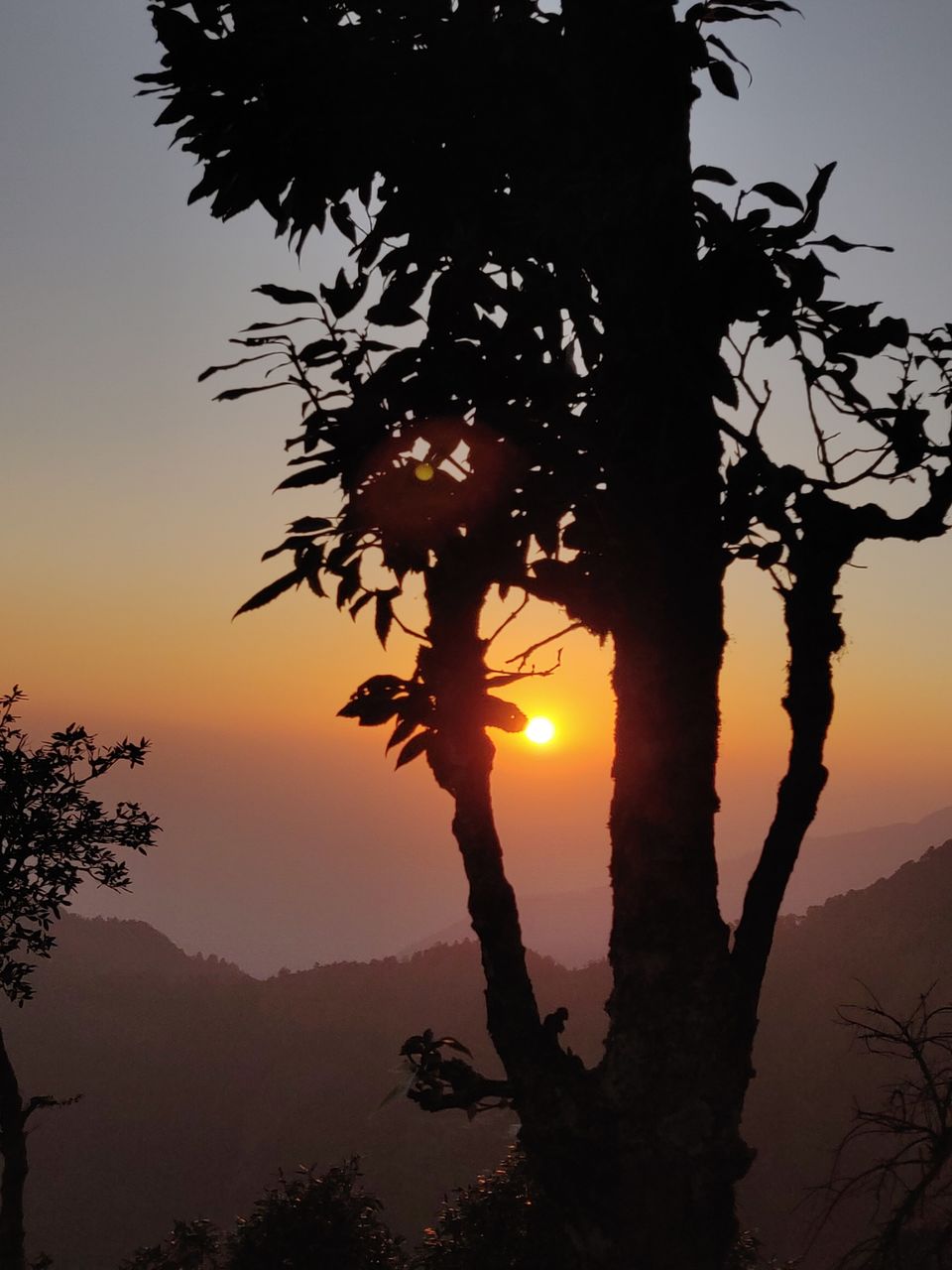 We took bus from Kashmiri Gate ISBT at 11pm. The bus ticket costs us 400 bucks. The bus was decent and it dropped us before time, so be prepared and confirm with your hotel for early check-ins. We hit this beauty by 5 am in the morning. The view at that time won't gave us any chance to regret an early morning waking up. We enjoyed the sunrise with chilling winds along with hot tea at the Library Chowk View Point.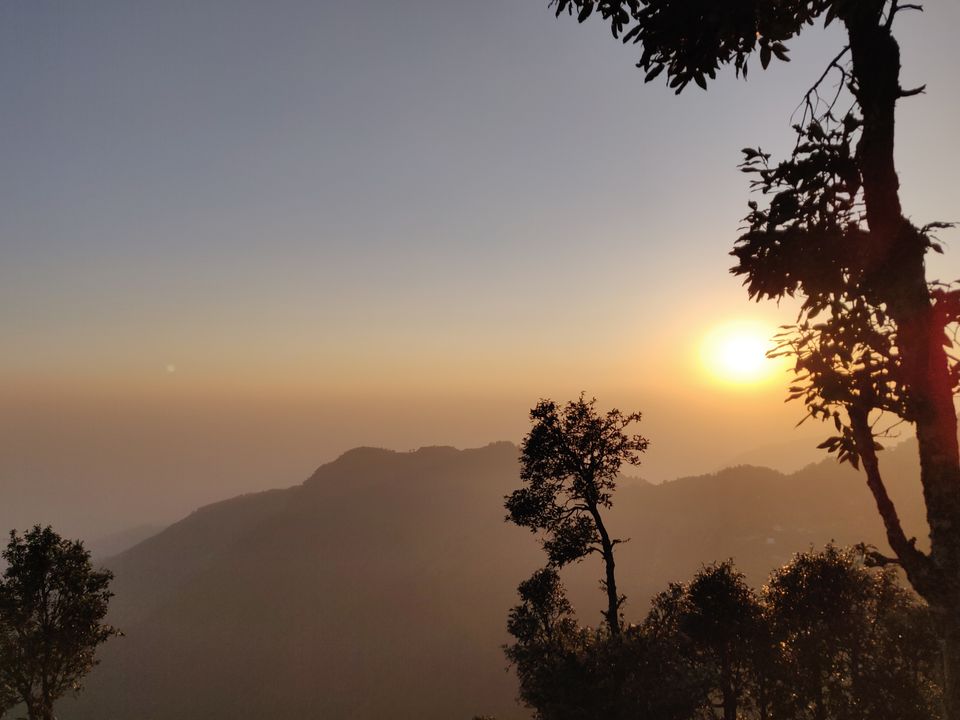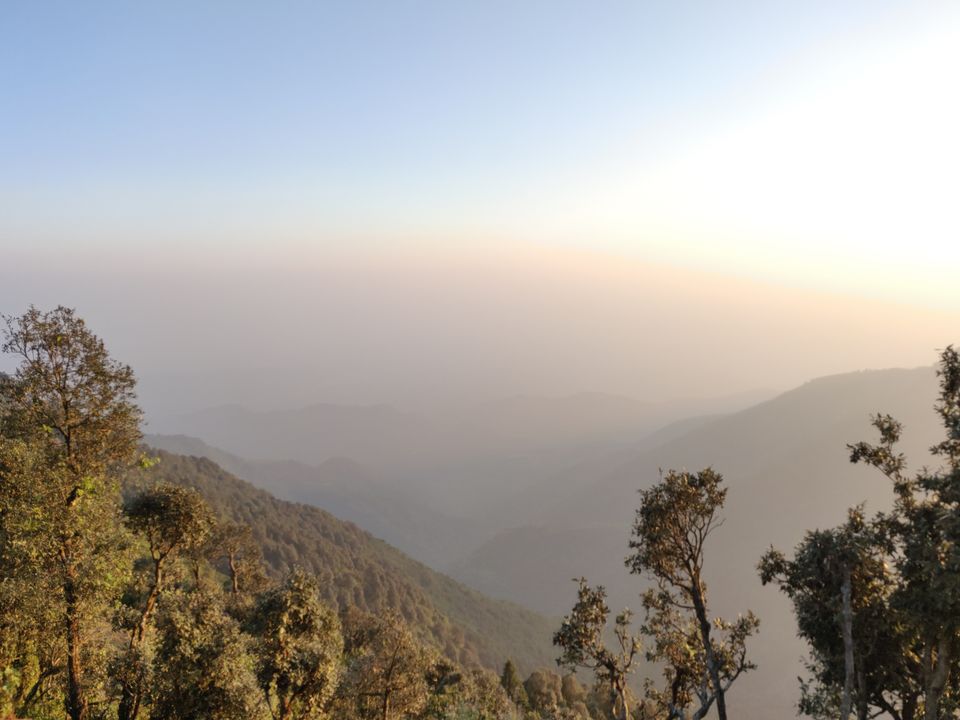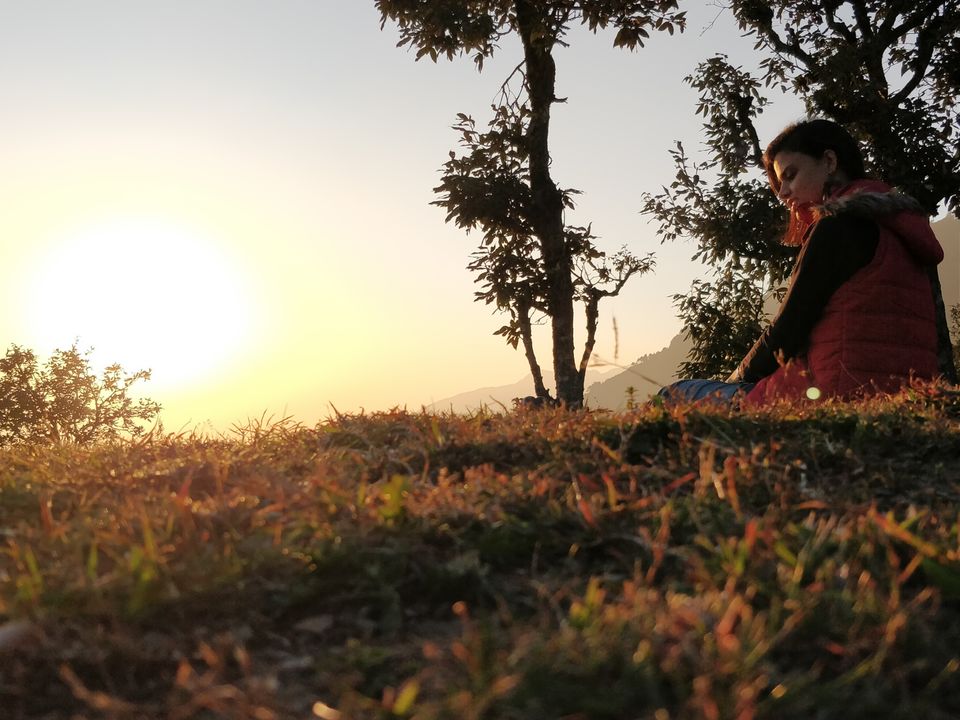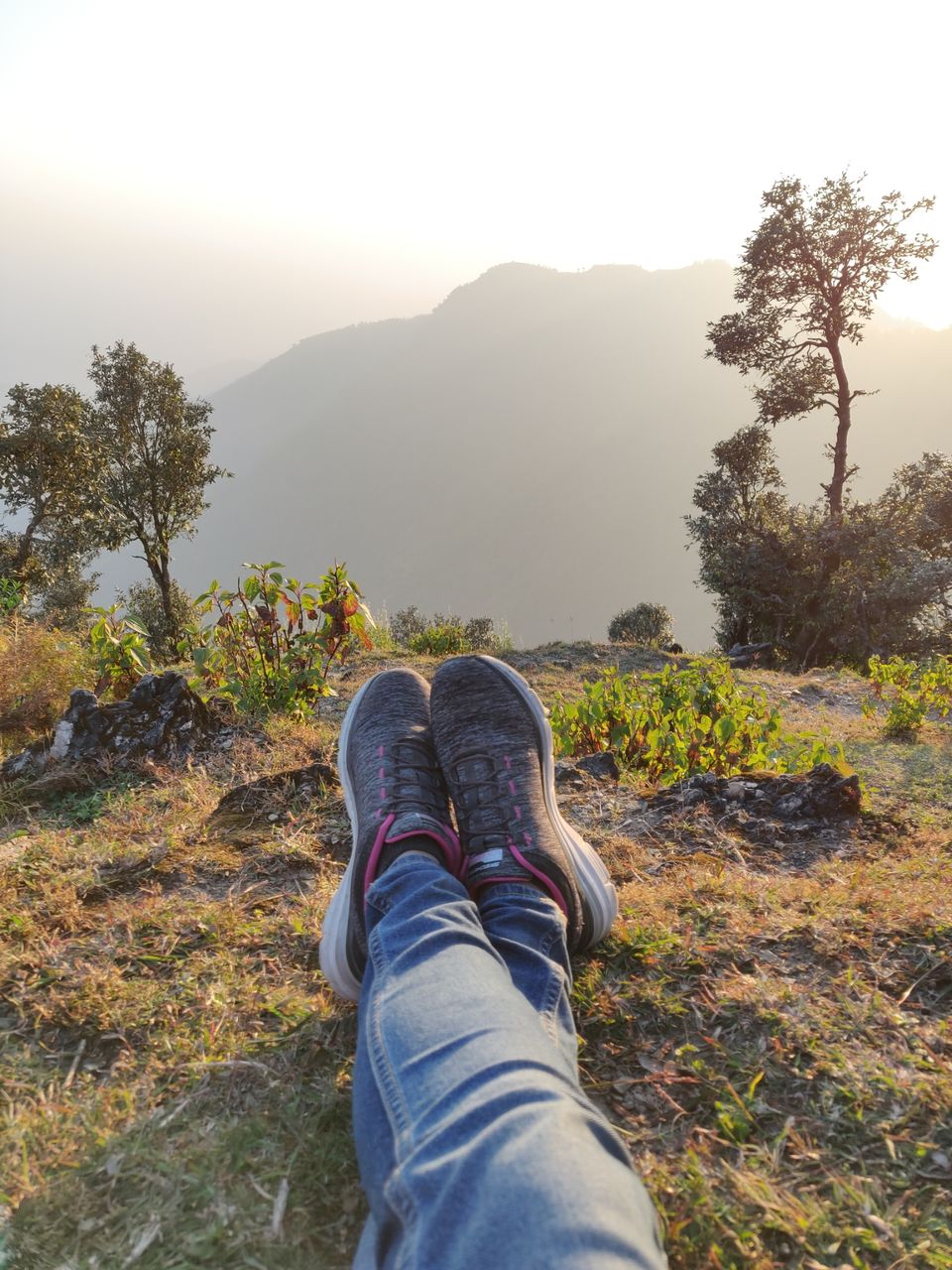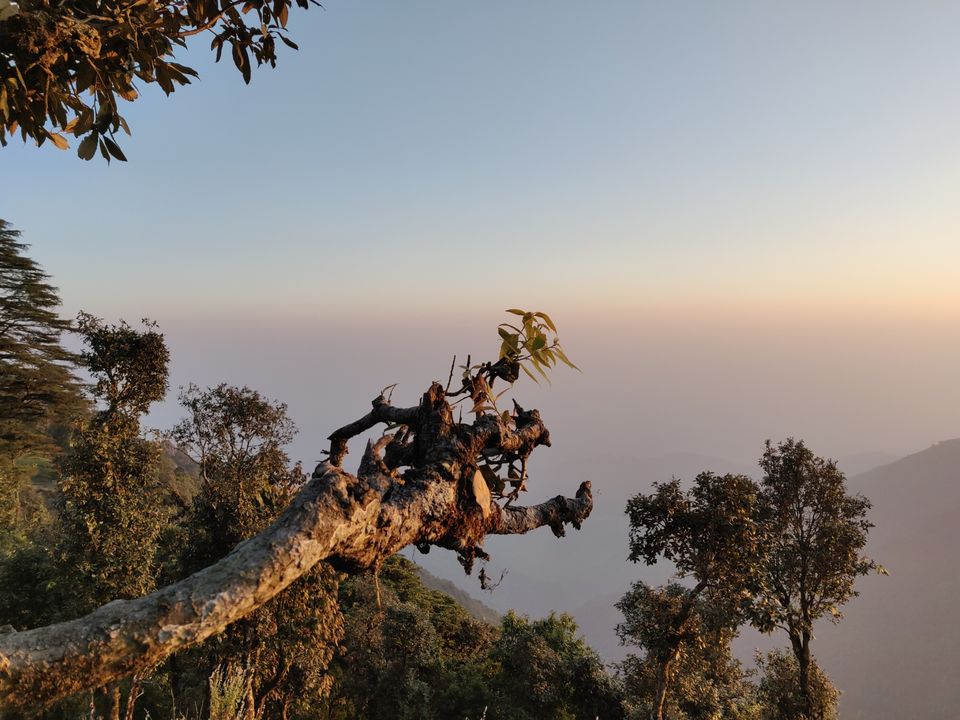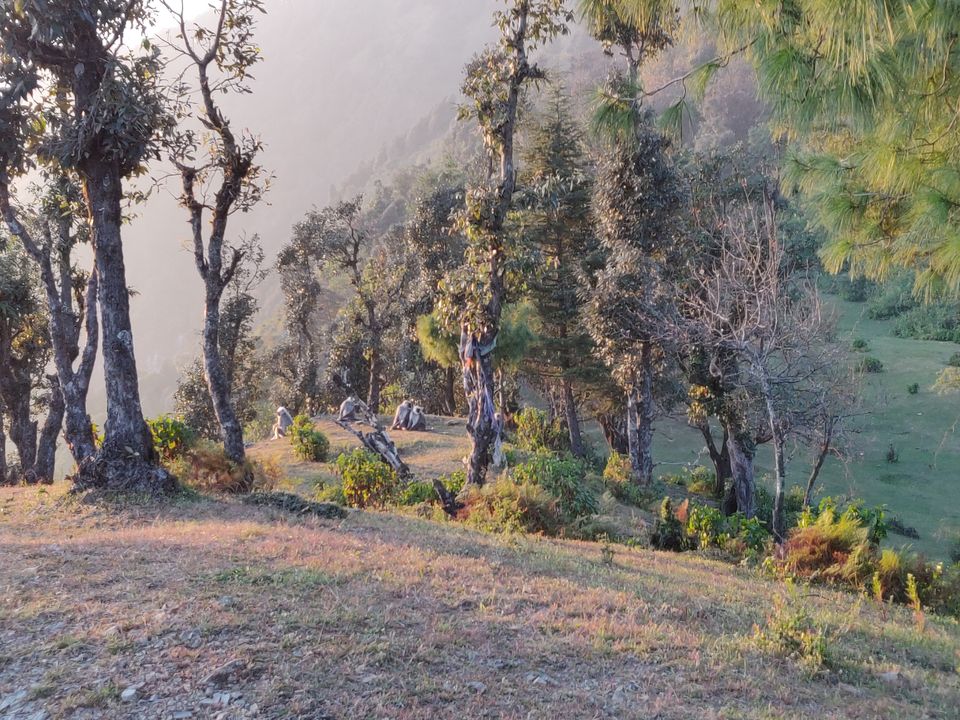 We choose George Everest for the first day as it is a perfect trek. There are cab services also for the place which will drop you at George Everest laboratory that costs around Rs.800. As we were budget travelers we chose to take a walk. It's around 9 km from Library Chowk. Till the Laboratory the roads are in good condition covered with lush green meadows. There is a tea stall, you can enjoy tea and maggi over there, it is awesome !!! From there the trek starts. Prepare yourself with water and comfortable shoes if you are going to take this one. The peak is around 2 km from the laboratory. The view from the peak is totally worth it. The beautiful Garhwali range soaked in golden sunlight is a perfect place to enjoy sunset. You won't get any cab for returning if you haven't booked one for coming. We walked down to Library Chowk and it took us around 2 hour to reach back.
Highest peak of Mussorie, Lal Tibba. We started again from Library Chowk the 2nd day. The view is picturesque. There are proper road, you won't find any trek. Its around 11 km from Library Chowk. The road to the Scenic Point is full of scenic beauty, but the final destination might disappoint you. There is just a cafe at the Scenic Point and they will charge you 50 rs/person to go to their terrace to enjoy the view. The cafe was quite crowded and over-priced. It was around 6 km from Library Chowk. While returning we haulted at the famous Chardukan at Landour region. This place has four small shops. You can enjoy various type of tea, maggi and delicious pancakes here. We reached back by 8 pm as the roads were super crowded with Dussehra Jhanki's. There was Ravan Dahan at the Library Chowk along with Ramleela.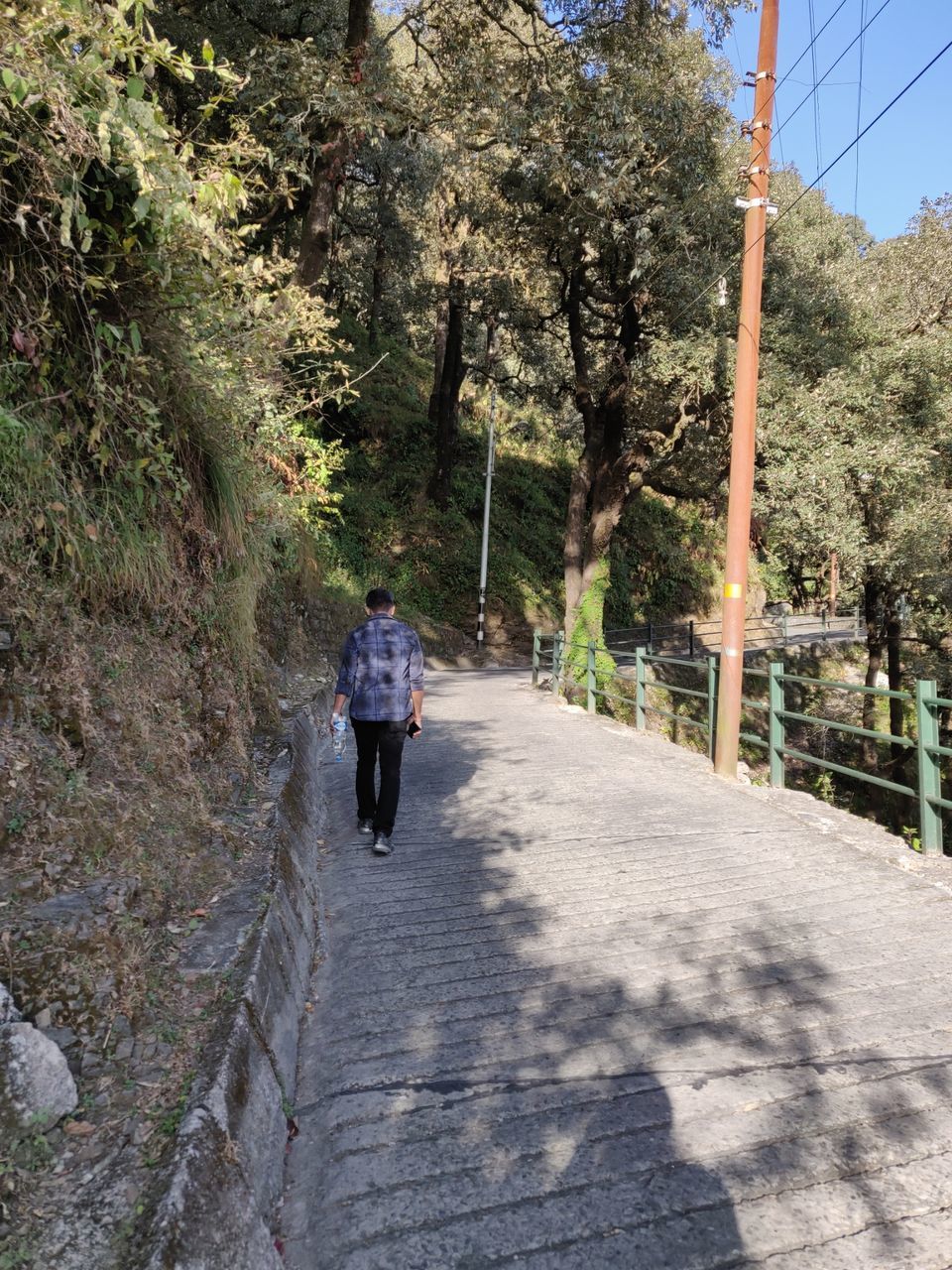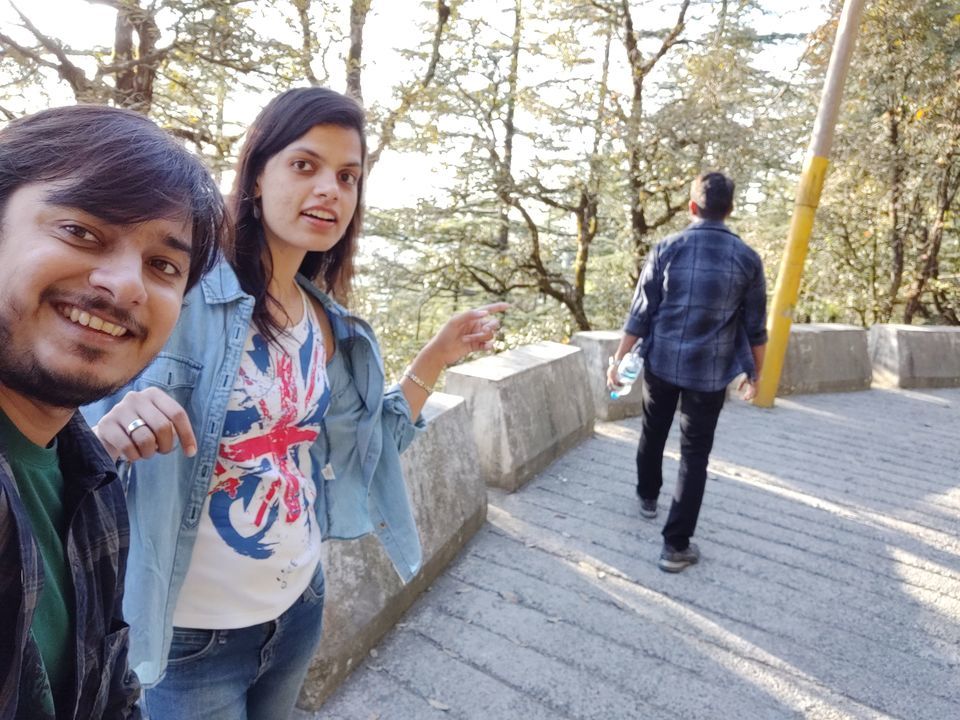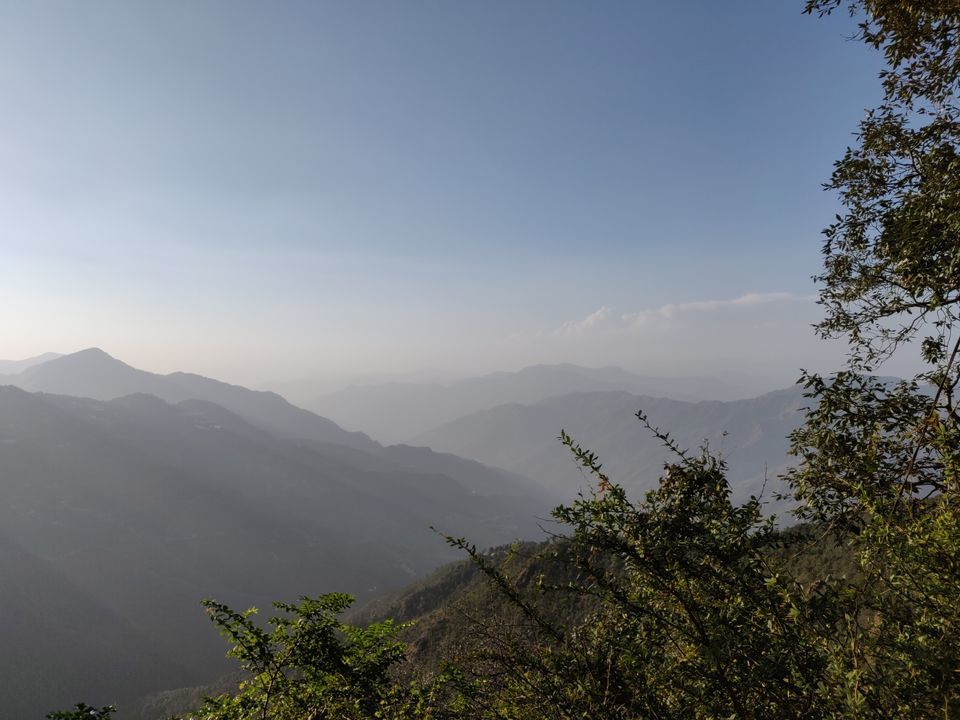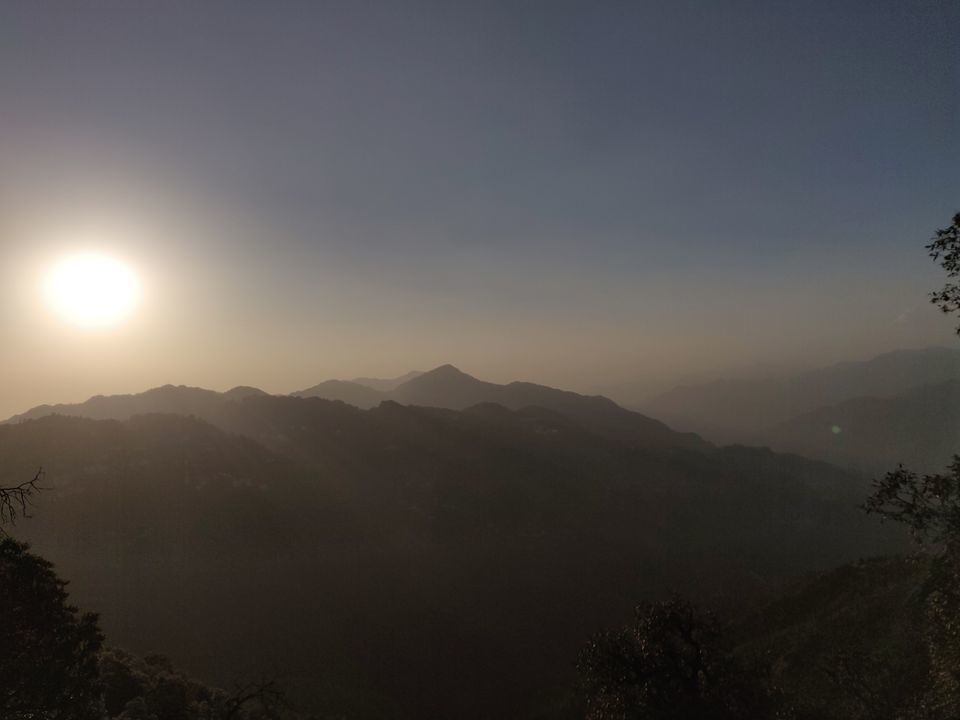 We left early from our hotel to enjoy the sunrise and morning walk. That road is just perfect for an early morning walk. So peaceful! We enjoyed the morning breeze along with snow caped Garhwali Himalayas. There are several sitting area around the road where you can sit, relax and take a deep dive into the astounding view. The snow caped hills reflecting the golden sunlight is a perfect start of a day anyone can expect. You can rent bicycle/bike if you have Driving License for 200 rs/hour. There are various food joints on the road which will offer you good parathas and hot tea for breakfast. The camel back road was around 3 km. After a perfect morning walk we enjoyed hot ginger tea and parathas at the Library Chowk.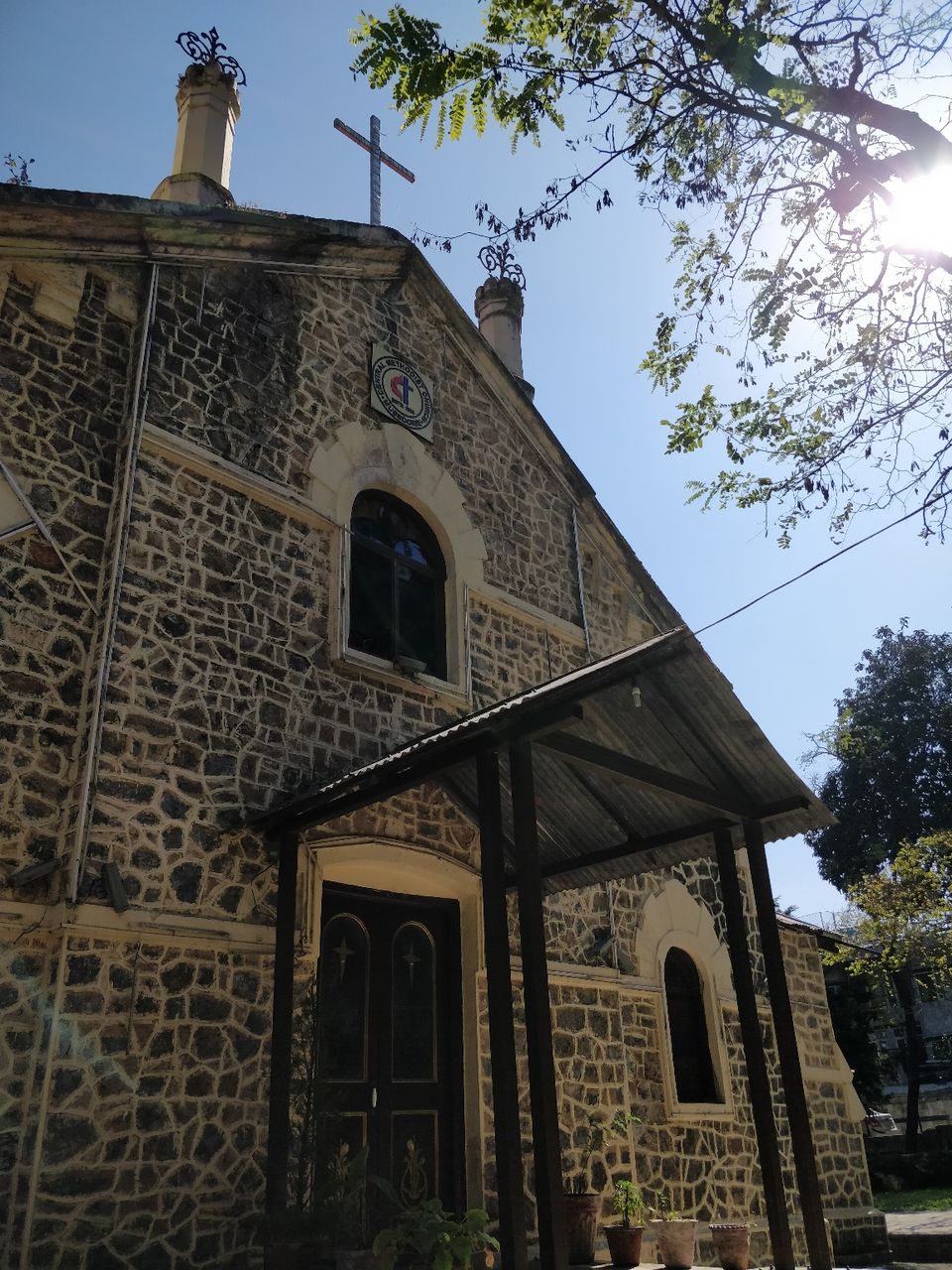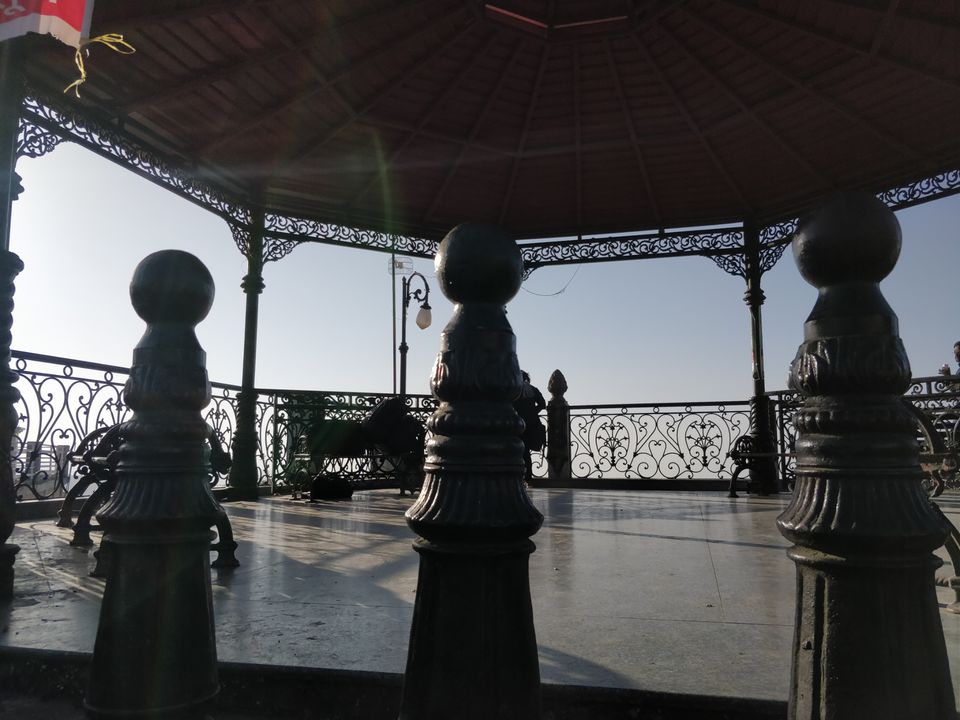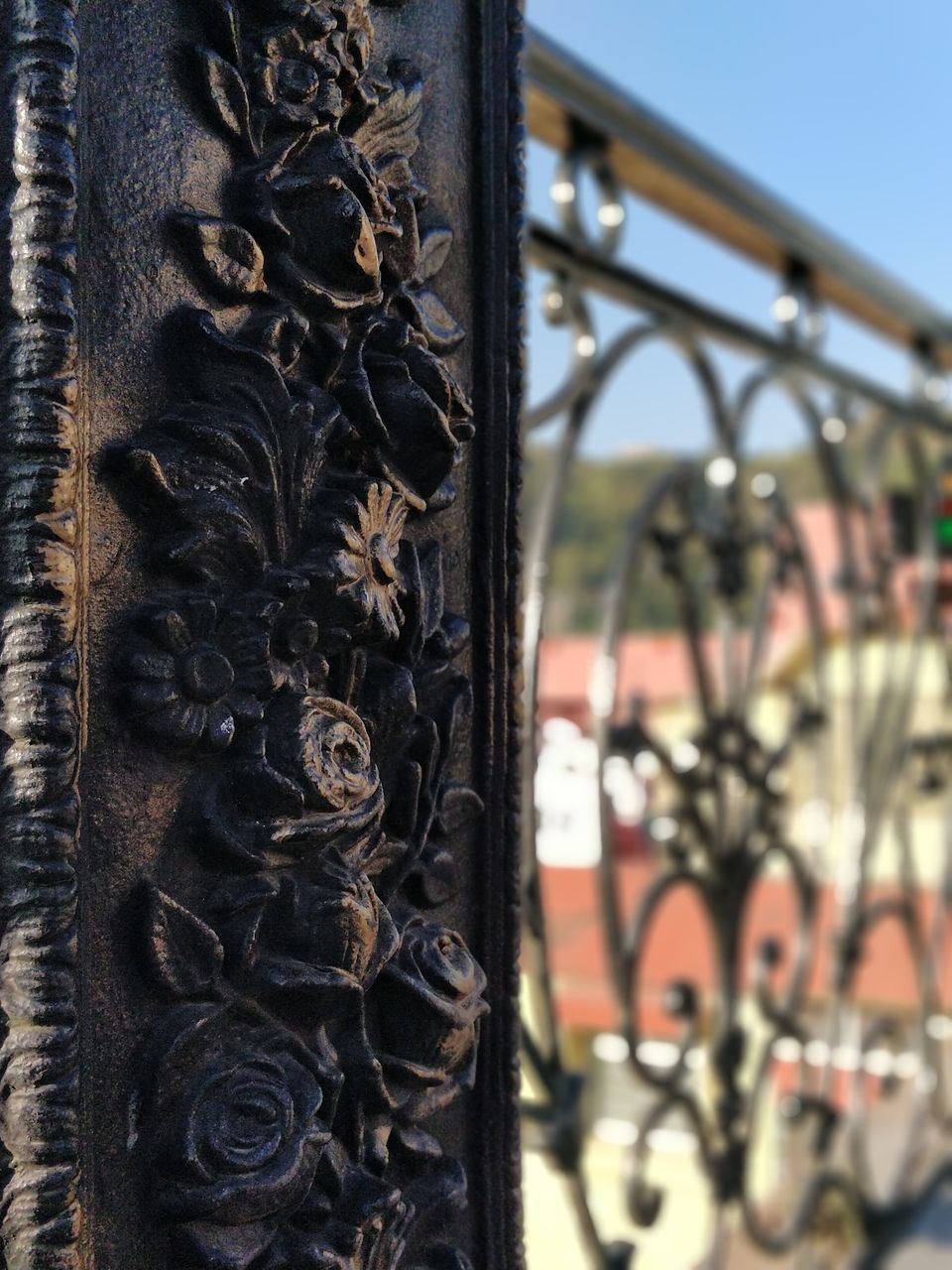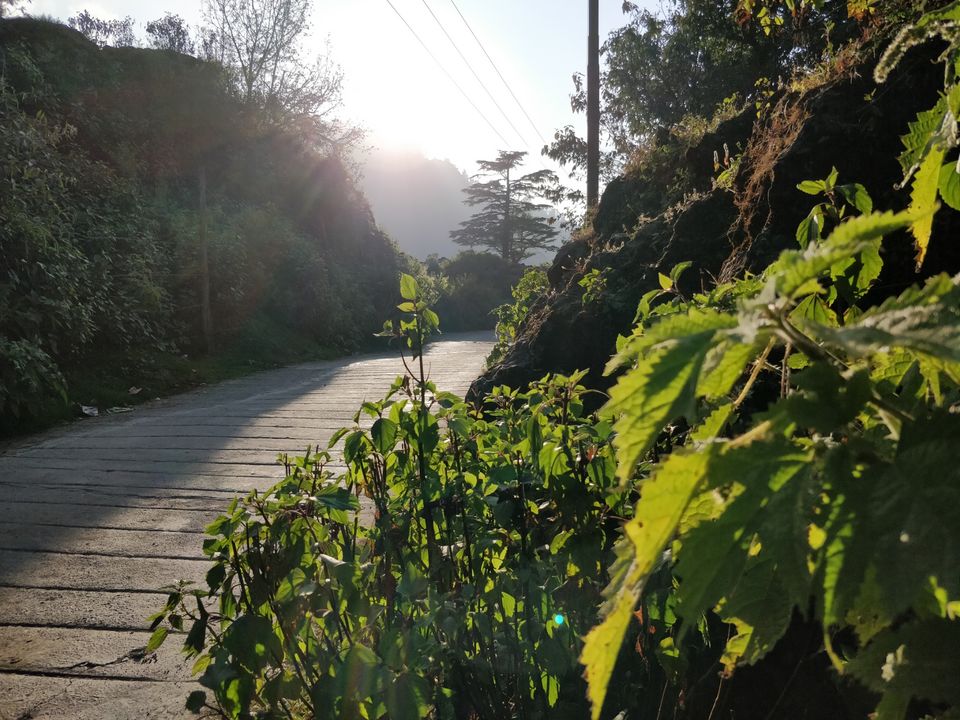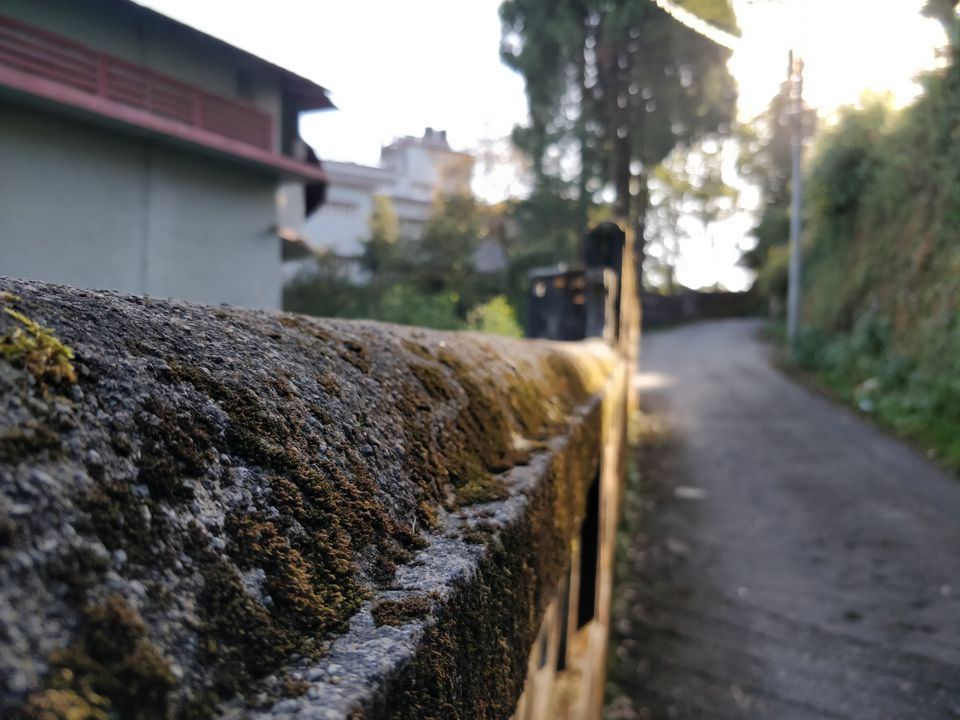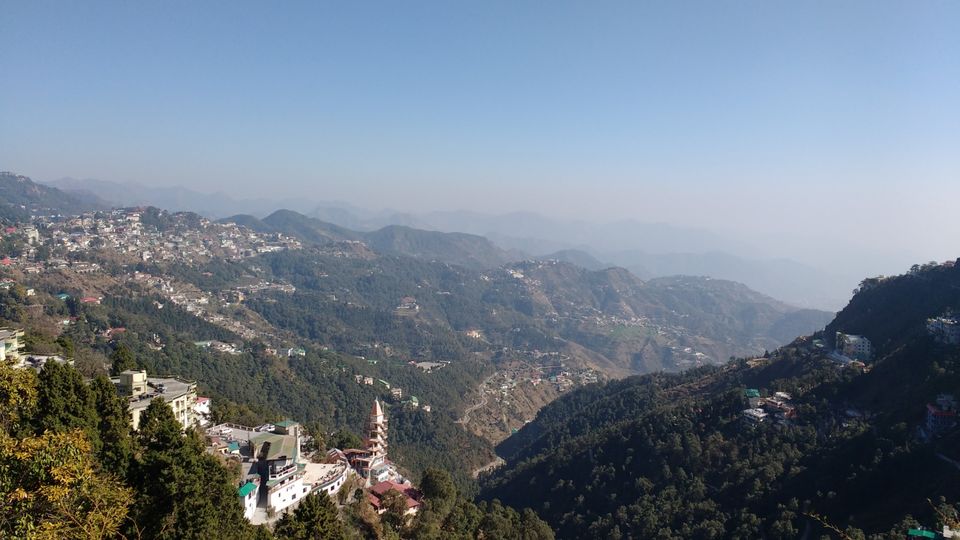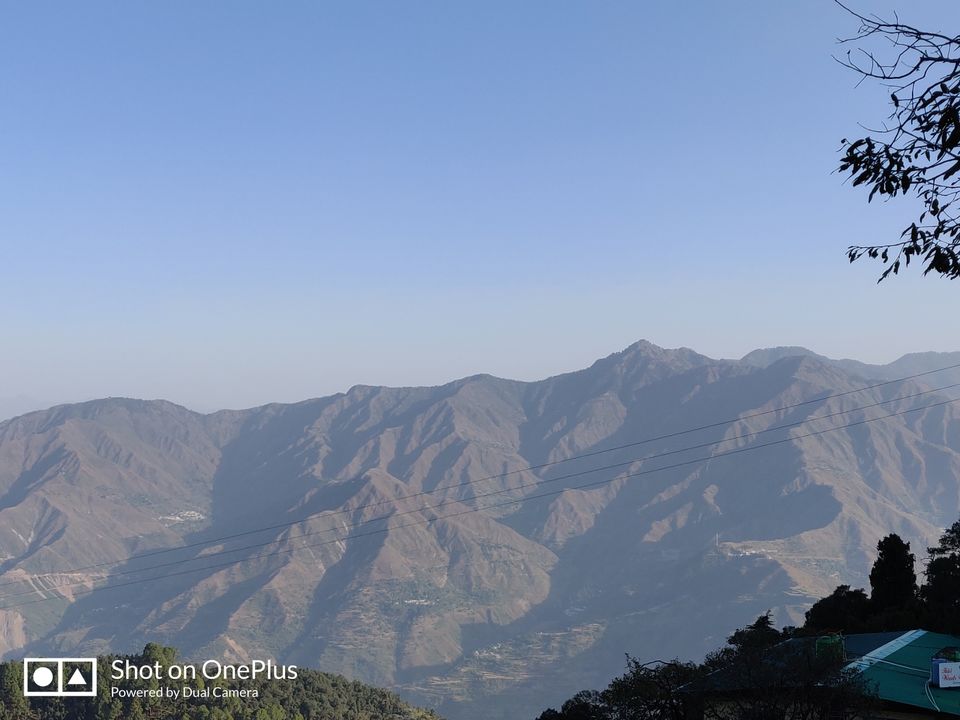 Second highest peak of Mussorie, The Gun Hill Point. We took the cable car from Mall Road which costed 300 rs/person. There is view point on the top where you can also enjoy the telescopic view of the Himalayan Range. There are various small shops where you can enjoy local shopping.
We took our bus back to Delhi by 8:30 pm. The buses are always on-time and usually drop you before time. As this is the last bus to Delhi, so better be on time.