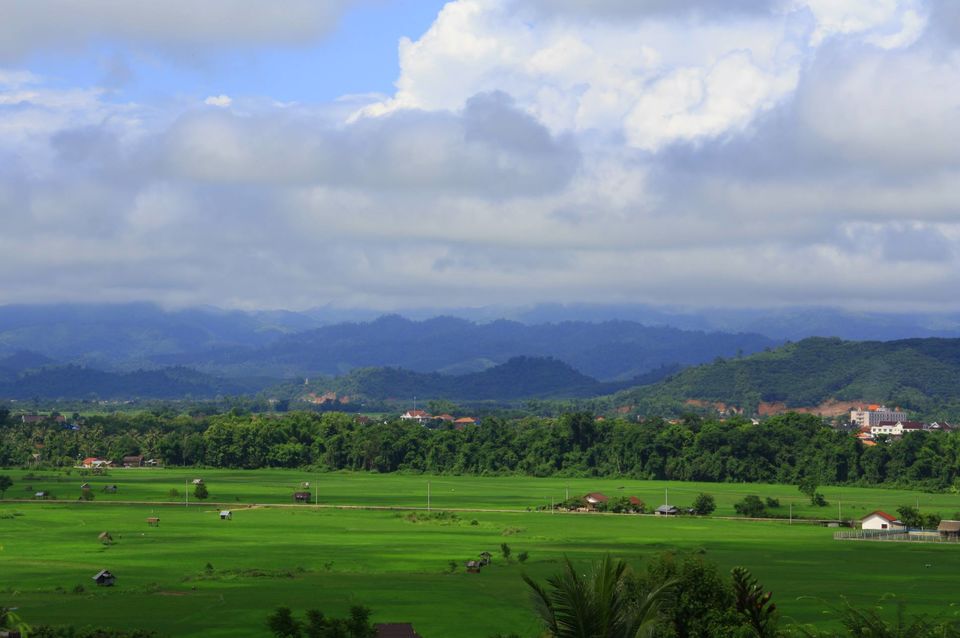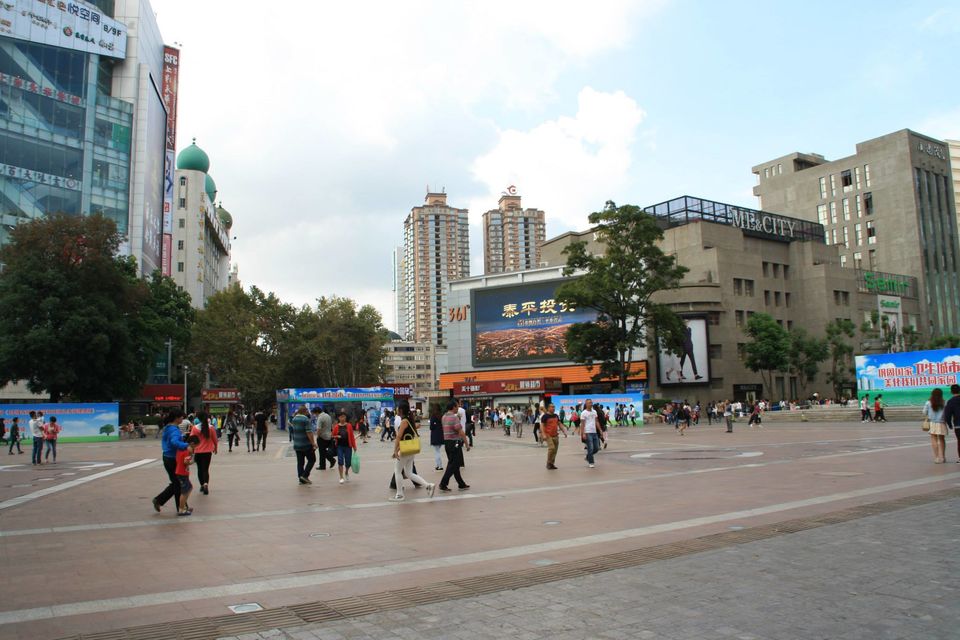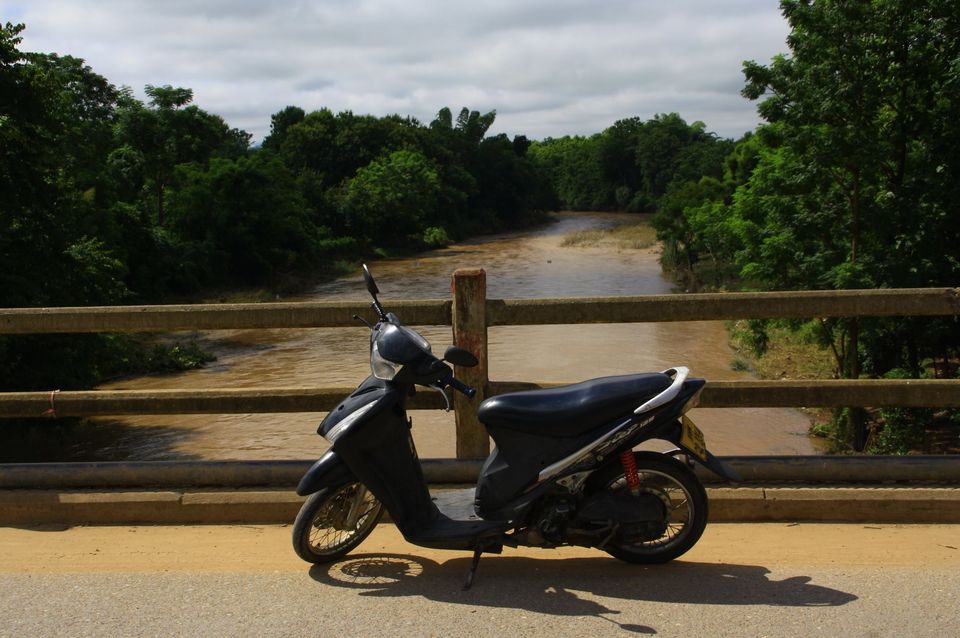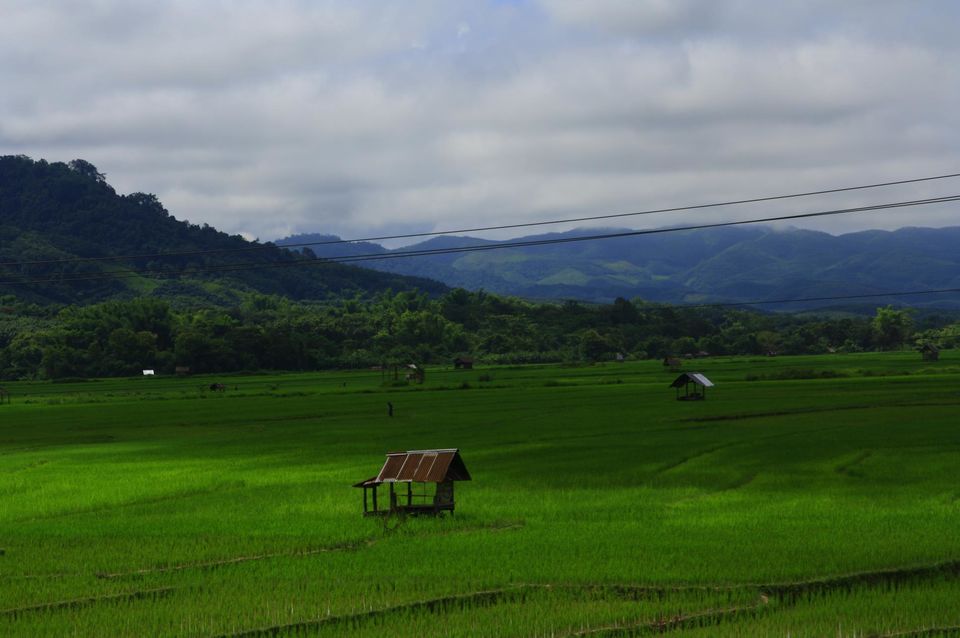 Well, some trips are not always about the destination. Sometimes journeys make some wonderful memories. My recent Overland trip from Hong Kong to Yangon (it was supposed to be Delhi), was exactly like that.

I lost my father last year to a rare disease called Idiopathic Pulmonary Fibrosis (IPF). A lung disease with 100 percent fatality rate within 5 years of diagnosis. This sudden demise was a severe setback for our family. The disease is relatively unknown and has no known cure, even though it affects hundreds of thousands of people worldwide. My father's sudden demise made me think something need to be done. I was keen on spreading awareness about IPF. I love traveling so did my Father, and he had plans to travel around the world after his retirement. But his health deteriorated in last couple of years and he passed away just a week before his retirement. I wanted to give a fitting tribute to my father so I decided to take a awareness trip from Hong kong to Delhi overland.

This idea suddenly sprung up exactly 4 months back. I thought about visiting multiple cities in China and India and conduct road shows about IPF. It was bit far fetched though. Conducting any awareness drive needs prior approval from Government, but the waiting period is bit too much, its about 1-2 years and fees were exceptionally high. Since I would be passing through Tibet, any sort of promotion or awareness program is thoroughly scrutinized since Chinese are bit strict and sensitive about this region. But I was still adamant. While everything was being planned, disaster struck Nepal. A massive earthquake in May flattened whole Nepal and Nepal Tibet border area was severely affected. The only road link accessible for tourist, the Friendship Highway, between Nepal and Tibet was damaged beyond repair and it was and still is closed for indefinite time. So only two options were left, either I take this journey till Lhasa and fly from there, or change the route. There is one more route from Hong kong which is connected to India by land, which is through South East Asia.

I searched more about this route. It will be almost 7500 Km till Delhi, passing through 4 countries before entering India. These countries are China, Laos, Thailand and Myanmar. Looks easy enough, since traveling overland between South East Asian countries is very easy but there was a rider. Border between Myanmar and India, even though over 1000 km long, has only one border crossing open for tourists. It is between Moreh and Tamu. Moreh in Manipur and Tamu in Sagiang state of Burma. Residents of these two cities can easily cross into each other without passport and only for few hours, but since i was coming from Hong Kong I had to take special permit to go to border region of myanmar. This area is sensitive, some rebel fights are going on, both in india and Myanmar. Although once you get the permit, it can be easily crossed. So I decided on this route.

I started planning for the trip again. Since it was going to be awareness trip, I planned upon visiting those places which gets more tourist, so that I have more time for interaction with people. Kunming in China is the entry point for South East Asia from China and also one of its biggest cities. So the final route was like this. Hong Kong - kunming-luang namtha (laos)-Chiang Mai(thailand)-yangon (myanmar)-Bagan-Mandalay-Imphal-Guwahati-Delhi. A long 7500 km journey, to be completed on foot, bus,bike, train or any overland mode available.

In this blog, I will only write about the trip, not the awareness drive I did. I decided to embark on this mission in September 2015, which is global Pulmonary Fibrosis Month. I also started the fund raiser for Pulmonary Fibrosis Foundation. It took us couple of months to design posters, pamphlets, strategies etc. I also conducted some awareness program in Hong kong as well. Everything was going smooth when suddenly due to some reason I had to go to India sooner, that means, I had to start the trip in August. It was already late July and I had only 2 weeks to give final touch and start the journey. So, I quickly applied for the permit for india myanmar border region and started packing and finishing all the final formalities in hong kong. I resigned, paid my tax, applied for MPF benefits and booked all the tickets and hotels.

Just a couple of days before I was about to start the journey, I got a message from the agent in yangon that due to massive floods in Upper burma, government is not issuing any permits as of now. Now this was bad, really bad. My final leg of journey, i.e. crossing over to India was in Jeopardy because of this stupid flood. First the Earthquake and now this flood in Myanmar, It seems my trip was jinxed. But it was too late to cancel the trip, since I did quit a bit of publicity and also raised almost 2000 USD for Pulmonary Fibrosis Foundation. So I decided to go with it.

I had a friend in Yangon who kept me updated about the ground situation. Apparently we were in middle of monsoon season in South East Asia and this year, the rains broke all records in Myanmar and North East india. The Situation wasnt good. Heavy flooding had almost submerged Tamu and Kalaymo, two border towns in Myanmar. Some 100 people died and many thousands displaced. But there is still some chance of going there if I manage to get a permit, which takes almost 2 weeks to get from the date of applying. I applied anyways and embarked on the journey, keeping my fingers crossed.
First day of the journey. I was in office, it was my last day. Said goodbye to the staff and went to Hung Hom Railway station to catch a train to Guangzhou. Hong Kong has several train connection towards guangzhou, from there you can make onward trip to rest of China. It was my first trip to China all alone and solo trips to China comes with its own set of problem. Practically no one speaks English here. Most of the road signs are in Chinese, so you have to get better in hand signs. Hong Kong to Guangzhou rail trip was smooth, I reached guangzhou on time and from there I had to take another train to Kunming. Being a Solo Indian Traveler in China means you are being constantly stared at. Some people even click your picture. Its funny sometimes but downright annoying also. It was very humid in Guangzhou and I was carrying 20 kgs (all my 3 years of hong kong stay in one bag) of backpack with me. I knew a little smattering of Chinese but I guess it was of no use. While roaming around Guangzhou Station, I felt an uncanny feeling as if someone is keeping a watch on me. Well, plain clothed police are everywhere in China who keeps a watch on every individual. I was randomly stopped by some uniformed policeman at the Railway station and my passport checked. They let me go once they found everything to be clear. Similar thing happened once I boarded the train. A railway police official rushed towards me and asked me in a stern voice "where are you from". I said 'india'. He checked my passport and visa and then took the picture and left. Bit strange, never happened to me before, may be I wasnt alone at that time.
Probably i was the only non chinese in the whole train. The moment I entered the train, everyone there turned there eyes towards me. As an Indian, I am not used to such attention but well, it was time to mingle with the chinese crowd and ease it a little bit using my non existence chinese skills.

I shared the berth with a family with three kids. Kids were bit extrovert even though they didn't understand what I was saying, they wanted to play with me, so I obliged. So for the whole 24 hours of train journey, we played the game of "nachos" or "pick the little finger".  This was perhaps the most fascinating train journey I ever took. Kunming is situation at 1800 m above sea level while Guangzhou is situated at sea level. So the train climbs almost 2000 m in 24 hours, and the scenery was amazing. Limestone crests, highlands, rivers, forest and a train passing amidst it. So surreal. For some 50 km or so, the train was running parallel to a fast flowing river. The region is mountainous. I counted some 50 tunnels and then I gave up, there were just too many. China has fantastic railway network, most of them run on time and are super quick. Even in this rough terrain the speed was over 100 km/hr. The trains are clean, and the toilets are cleaned every hour by the railway staff.  So you don't have that distinct smell which you find in Indian trains.
After 24 hours or train journey, we reached Kunming. Kunming is the biggest city in western China and one of the biggest in China. Its the gateway to South East asia and Sichuan province. I had already booked a room in The Hump Hostel. Well dont get me wrong, its not that "hump" I am talking about but the name of the air route from assam in India to Kunming in China which American pilots used to take to supply Chiang kai shek forces in  Western China to fight against the Japanese during World War 2. The hump was named after those giant himalayan mountain range which formed a barrier between India and China hence, American pilots flew these dangerous sorties over these mountains to keep Chiang kai shek forces fighting fit. Its a great place to stay. If you are interested in History, specially world war, Hump hotel is a treasure trove. The main lobby is decorated with old pictures of "the Hump" operation.
Traveling around china solo can be daunting, first, no one speaks english, second, being Indian, you are being stared like anything. Now I realise how western tourist feels like in India. I had to take bus from Kunming south station. I went there and just like India, there were several touts selling cheap tickets. It can be overwhelming experience. Imagine being surrounded by 4-5 people, who spoke no english and are literally shouting at you. I just ran and went inside the bus station. No signs were in English, neither any announcement. So i just stood in one of the several ticket lines. After some 15 minutes, my chance came and fortunately the lady behind the corner, handed me a piece of paper to write down my destination. I did the same and my ticket was done in no time.\

Several buses ply between kunming and jinghong, some bus even go to laos directly. But i decided to stick with Jinghong bus. The bus was sleeper and wifi and A/C on board. Most buses in China are quit comfortable. Our driver was huge guy with shaved head and enormous belly.  He was smoking inside this non smoking bus. Though I tried asking him not to, but he just shrugged me off, so I just kept quit and lied down.

If you are traveling by bus in china, its better you carry lot of food and water with you. They only stop at 1 or 2 stops in between, so the food you carry can be quit handy. It takes 10 hours to reach jinghong from kunming, and further 5 hours to cross laos border from there. Chinese road network is just awesome, roads are smooth like airport tarmac and not much traffic. Soon night fell down and I started to have these hunger pangs. At 2 am in the morning the driver stopped at some small food joint. He joined his gangs of other bus driver to watch some boxing match. I went out to look for something to eat. Luckily a guy was preparing noodles. I bought one cup and sat down eating. Like everywhere in china, even here people were staring at me. My bus driver was his fellows were looking at me and then laughing. I ignored them and concentrated in my cup of noodles. It was much needed break and was fulfilling. Now people here were less chinese and more South east asian, with darker skin and bigger eyes, that means we were technically in South East Asia. Jinghong was further 200 km, I went back to the bus and slept.

I woke up to this really beautiful Highway. We were riding on Asian Highway No 3, which goes till Bangkok. Amazing scenery, with lush green mountains on both sides of the road, although those greenary were actually rubber plantation. Yunnan province is the highest rubber producing part of China and every single inch of this land is turned into rubber plantation. The demand is so huge that chinese corporation are slowly spreading there plantation in neighboring Laos. We entered Jinghong. I though being a border town, it will be small shady area, but I was wrong jinghong is a big, really big city, with tall skyscraper, holiday home, big business house everywhere. China is truly transformed, you have to be here to believe it.
From Jinghong, I had to take another bus to luang namtha in laos. I went to ticket counter, but the same problem. The lady behind the counter didnt speak any english. So I went outside to find help. Luckily I saw a australian guy smoking outside the bus station. I asked for help and so good was my luck, he could speak fluent Chinese. He helped me in buying tickets, I said thank you and we went our way. It was another 1 hour wait at the bus stop. I just went to the tarmac to look for my bus. It was small minibus, with laos flag printed on it, so this was my bus. I put my bag and clicked few pictures. A spanish couple too joined me, and to my surprise, they have been traveling for 7-8 months. It was great chit chatting with them. Its always amazing to share your travel experience with your fellow travellers. They have been to India several times and were again planning to go back. Probably they had traveled more in India then me. I was feeling little ashamed though but better late then never. Our bus started and a couple of more foreigners joined in, and to my surprise all of them traveled in India extensively and to those places I never heard of. It was a good ride and we soon reached China Laos border, completely oblivion to whats going to happen with me next.

Boten Border

Boten is a small border post. No settlement, only checkpost. Surrounded by forest from all side. All of us went to immigration. I was the first in the line when suddenly this chinese official came to me and asked for my passport. I duly obliged. He went inside and showed my passport to his colleagues. All my fellow travelers cleared there immigration and stood outside waiting for me. I had no idea it was going to be a long wait. I stood at the line without my passport. Feeling a bit jittery when this official came to me and matched my passport picture with my face. My passport is 10 year old and I changed a lot in these 10 years. He again went inside. Now i was getting nervous. You hear so many stories of how chinese border official throw you in jail with no fault of yours. I stood my ground, smiling. Now they called me inside and asked whether I can speak any Chinese, I said No. So they called someone. And we waited for another 15 minutes. After 15 minutes, a smart lady officer came in. She spoke a little English, enough for me. And asked me question like why I am here, where I am going. I explained everything, but they still were not convinced. They asked me why I only spent 2 days in China, I answered I have to go back to India urgently. They again talked among st themselves, and went outside. So I was alone inside this room. One of them came and asked me to bring my stuff. Now this was getting really scary.

I went outside and brought my stuff. My fellow travelers were waiting outside. I felt bad for them since because of me they had to wait for so long. It was already an hour. I took my stuff inside and they asked me to go to interrogation room. I was nervous because I had no idea whats going to happen. They checked my bag, found nothing. They found some pamphlets for my awareness drive. They asked me what are these, I said I am doing this awareness drive. I was scared because in China you are not allowed to do any sort of awareness without any approval. They saw picture of lungs on one pamphlet and asked me whether I was a Doctor, I said yes. I think this worked for me. From there on, they were relaxed and smiling. I started talking to that lady officer about how I love china and how china is a great country. It impressed them I think. After checking, they asked me few more questions about my personal life. In the meanwhile, I send message to my brother on whatsapp, telling him about my situation and asked him if I dont call him in next one hour, contact Indian embassy. Fortunately, nothing of that sort happened. But I got another scary shot. They made me to stand by wall and took my picture. Later on asked me to sign on some thing which was written in Chinese. I was shit scared, was that smile on there faces just to calm me down or there real motive is something else? Every sort of stuff was going around in my mind, I wished they just leave me soon. I refused to sign and asked them to print the paper in English. That lady officer tried to pacify me and said nothing will happen. Should I trust the chinese? While at that point of time I had no other option, I signed. After this, they gave me back my passport and asked me to go. I just ran from there. Luckily our driver was standing there, for past 2.5 hours, waiting for me. He was certainly not happy since because of me, the bus got late.

After getting visa on arrival at Laos border, I went to the bus, and had a huge sign of relief seeing my fellow travelers waiting for me. Apparently, they asked the bus driver they wont move without me. Such a great gesture it was. I was truly indebted. They tried to calm me down, gave me juice and water. I was relieved, finally I was in Laos, such a close shave it was.

Luang Namtha:

Luang Namtha is a border town in Laos, very close to chinese - Laos border. Its small place with not many people around. We reached there by 5 pm and all of said goodbye and went to our hotels. Mine was a comfy room with attached bathroom. The Helpdesk guy was really not interested since I woke him up from his slumber. Half asleep, he handed me the keys, took 5 USD and went back to sleep. I checked in and just crashed in my bed. Had a long and an eventful day, wished it will be smooth room now on, but god had some other plans.

Luang namtha is a eerie town, it becomes even more empty during dark. It resembles those wild west town we used to see in old cowboy movies, block like homes, with wide empty road. Nothing much here, couple of restaurant and some adventure sports shop. Luang Namtha is surrounded by rubber plantation and some patches of dense rainforest. These rainforests are base of adventure sports in laos, lot of shops offering 2-3 days hiking and kayaking tours, seems fun but I had very limited time so I instead decided to rent a bike for next day.

There are couple of bike rental shops in luang namtha. For 8 USD you can rent a motorbike for whole day. Not bad. I took one and get going. Traveling around luang namtha is fun. Town is small and in no time you hit the countryside. I parked my bike a one point and went to explore the plantation around. It looks mystical, monoculture rubber plantation everywhere. All the native rainforest are destroyed or are in the process of deforestation to make way for more land. Since China gobbled up all its rainforest, now they are eyeing laos and vietnam. All the laos plantation are owned by Chinese firm. And it had brought money to luang namtha, and lots of it. Most of the homes in luang namtha were nothing short of mansion with big SUVs parked outside. But luang namtha still retains some charm. Lot of ethnic minority villages around and they are still not used to foreigners. I went to one and the moment I took out my camera, some ethnic kids just ran. I decided to move as well.

The countryside is amazing, green green everywhere, so many rice fields all around giving a different shade of green, with majestic mountain ranges behind making fabulous background. Even though it was pretty hot, but this soothing scenery was good enough to cool me down. I decided to hit Asian Highway A3. The laos part is not as good as china but still tarmac was rid able. I was so engrossed in the scenery that I didnt realised I hit the rough patch, and then bam!!!! the next moment I was lying on the ground tasting the asphalt.

 It was a nasty fall. My tshirt was torn and I got bruised all over my body. Adding insult to the injury, my bike stopped working. Now i had to drag my bike to nearest service center. Intense heat and sweat were making thing difficult, my wounds were burning like hell, and I was not able to stand properly. After 30 mins of dragging my bike on Highway, I came across a gas station. Luckily, the service center guy was standing there and he helped me to take my bike there.

It was a makeshift center with thatched roof. Already there were 3-4 people standing and all of them were staring at me. I am 5 feet 10 inch tall, an average Laotian is not more then 5 feet 4 inch, and I am quit bulky. So a huge dark skin guy with glasses and bruises all over body was dragging a bike towards them, what a sight it was for them. Probably they have never seen a foreigner before, let alone an Indian. But they were very helpful. The servicing guy left another bike and concentrated on my bike. In no time it started working. I was relieved. I paid some 10 usd and hit the road again so that i can mend my wounds.

After reaching my hotel room, i took a quick shower and cleaned my wounds. But another shock was waiting for me. When I went back to the bike rental shop, the guy there had look and found some scratches on the bike. After carefully looking, he said I need to pay 50 USD. 50 USD!!!!! I could last another one week in laos with that much money. I had a big argument with the shop owner, and after negotiation, he finally agreed upon 35 USD. So a 8 USD ride turned into 53 USD ride!!!!

Bit dejected with the turn of events, first chinese detention, then this accident, I went to this open market to eat something, and there I found my co travelers from Jinghong sitting. They invited me to join them and looking at my condition bought me a bottle of Beer Lao, the de facto national beer of Laos. Soon, after 4-5 beer lao, I was little pacified, we had a great time together and decided to call it quit for the day, early morning bus to Huay Xai next day.

Huay Xai: 

Huay Xai is a border town between Laos and Thailand. It takes 6 hours from Luang Namtha to reach Huay Xai, and the bus takes the same Asian Highway A3. So Huay Xai is on way towards Bangkok. The bus ride is amazing. Scenery is breathtaking, with hills and rainforest on all side. Unfortunately, most of the hills were heavily denuded or were in the process of deforestation and were replaced by rubber plantation. It was a heartwrentching sight, seeing all those beautiful forest ruthlessly chopped down and all this to feed insatiable demand from China. Well, cant do much about it, you can not preach conservation to a poor country like Laos where more then half of the population is below poverty line and they need money to establish there economy, so cutting down these forest and replacing them with rubber is the easiest way.


I dozed off and for next 3 hours I slept. We reached Huay Xai soon. Huay xai town is little far from the border check post. So me and a french couple I befriended took a tuk-tuk. Tuk-tuk is a popular mode of transportation in South East Asia. The name started in Thailand and soon it spread all over SEA, it doesnt matter the tuk tuk in laos is actually a mini pick up, rather then a tri wheeler. The Laos border check point is a huge building, built by, who else, the Chinese. They are everywhere in Laos, infact they dont need a visa to enter Laos, I could see many chinese families traveling around in there cars going towards Thailand. Well, like laos, you get visa on arrival to thailand as well. It was a cake walk. Mekong river divided laos and Thailand and Chinese constructed a friendship bridge over it. No doubt, whatever they build, is grand.
So finally we crossed over to Thailand, and as promised by our agent, a taxi was waiting outside thailand border checkpost to take us to Chiang Mai.

Chiang Mai:

Chiang mai is a popular tourist destination, and it was evident with the number of sex shop and massage parlour all around. We reached there at night, saying goodbye to the french couple, who were really impressed by my initiative, I checked into this hostel and just slept, amidst high pitched music playing outside. I had to take early morning bus to mae sot next morning.

Bus to Mae Sot:
 I woke up quit early, and since I was staying in a shared hostel, almost 12 beds in one big room, I could see what actually happens in chiang mai. My room was full of half naked western tourist, most of them in there early 20s, sleeping on floor, some on bed and one guy was just sitting there staring at something. I asked him if he is ok, he nodded and went back to his routine, I handed him the pamphlet and said goodbye. My room was reeking of cigarette and alcohol. It was early morning, most of the shops were closed except one cafe where I had my breakfast and headed towards the bus station.

Unlike Laos, things are pretty well organised in  Thailand. Due to stable and booming economy, thailand is doing quiet well. Good roads, good infrastructure and good bus network. I booked superfast bus for Mae sot, border town between Myanmar and Thailand. It takes 5 hours from Chiang mai to Mae sot. Thailand has good infrastructure, the ride was smooth and since its a border region, the bus stops at several police checkpost. After the chinese fiasco, I was bit scared what will happen here, but to my relief, checking here was really quick.

Mae Sot:
 Finally we reached Mae sot. Due to cross border trade, prosperity is there in Mae sot. Thailand is one of the biggest trading partner of Myanmar, and much of the trade takes place by land route, through Mae sot - Myawaddy border. It is quiet evident, lot of huge trucks lining up to cross border and enter myanmar. Like Laos and thailand, another river divided Myanmar and Thailand, this time it is Moei river. On thai side, Mae sot town is there, while on Myanmar side, it is Myawaddy. The border crossing between Thailand and Myanmar is one of the coolest I have seen. Not many tourist take this land route so you will probably be the only tourist around. Mae sot has many Myanmar people, since people from both side crossover easily. Once you cross thai immigration, you have to literally walk for 1 km over the bridge towards myanmar. Now this is really cool, afterall how many border you cross on foot. Half way on the bridge over river Moei, I took a much needed selfie.
Myawaddy:

Myanmar immigration was just a makeshift building and the officials inside were sleeping in there lungis. When i entered they suddenly woke up and smiled and asked me to give the passport. There is no Visa on arrival for Myanmar for Indians, so I got my visa done at Hong kong. After quick check, I cleared the immigration.

Myawaddy town resembles India so much. Half of the people looked like South Indian and Bengali. And there is a reason for that, more then 10 percent of Myanmar population is of Indian origin, and they are everywhere. Thankfully, one such South indian lady, wearing traditional burmese clothes helped me to book a taxi for Mawlamyine, my first destination in Myanmar.

Road to Mawlamyine:

Myanmar is so different from Thailand. Unlike thailand, which is well organised, Myanmar looks like you have gone back in time. Myanmar was very recently opened to foreign tourist. Due to military junta in the past, it was not considered safe but now democracy (although lot of people say its fake) has returned and Myanmar is open now. There is a strange feeling in Myanmar. Imagine going back to India of 1950s and 1960s, when there was hardly any infrastructure, old vehicle, people in checkered shirt and lungis walking around, hardly any mobile phone. We soon hit the mountain road and I get talking with my driver. he hardly speaks any English but we still managed to strike few conversation. We were driving through Karen state, stronghold of karen fighters, a rebel group fighting for its homeland. Karen is one of the several ethnic groups in Burma who are fighting for there separate country. After several years of fighting, peace has returned and karens have signed a truce with burmese government. So, tourist movement is smooth. I saw some karen soldiers in there uniform chatting with there burmese counterpart nonchalantly. So, the soldiers who were fighting just couple of years back were now chatting as long long lost friend. There is something about burmese people, they are so friendly with everyone, doesnt matter even if they are your rival.
Mawlamyine:

Mawlamyine is 4th biggest town in Myanmar. An old port city, it was once the busiest port in whole Myanmar. This city is very diverse, one of the most diverse I have seen. Tamils, Muslims, Bengali, Burmese, some punjabi looking people, all share same street. You feel you are in old town India. One thing which binds all burmese together is there love for lungi. Everyone, almost everyone, from old people to young school going kids, including girls, lungi is the de facto unisexual national dress of Myanmar. There are also, several old colonial buildings in Mawlamyine. The best way to travel is on foot. Its a small city, you can easily cover whole town in couple of hours. When I went there, it was raining heavily, but traveling in rain is different experience. There is strong Indian presence as well. Goenkas, bajaj, agarwals, guptas, you can see several old mansions with these names outside. Another important import from India is the paan. Paan shops are omnipresent, more so in Yangon, which I will describe later on. Its not uncommon to see Indian burmese with paan stained lips riding there bikes in there lungis. Even though Indians are everywhere around the globe, but in Myanmar, they have even bought our own desi culture with them. Unlike other countries where Indians are limited to big cities, here they have there own villages as well.

Buddhist pagodas are something which you see everywhere in Myanmar, infact Myanmar got the highest number of pagodas anywhere around the world. Mawlamyine was no exception. Burmese take buddhism very seriously, the young monks whom you will find roaming around everywhere in Mawlamyine are well respected. Kyaik Pagoda, the biggest one in Mawlamyine, is a good vantage point to see whole mawlamyine town. From up there, you can have an amazing view of Salween river port on one side and the plains of Burma on one side.
I just had one day in mawlamyine. I covered almost half in one day but I really enjoyed this place. I love these kind of places which have this old world charm attached to it. I booked evening bus to yangon, which cost almost 15 USD one side. I said goodbye to this beautiful little old world town and started for Yangon.

Yangon:

Rangoon or Yangon, former capital of Myanmar is its biggest city. It took me almost 7 hours to reach here. Although its not very far from Mawlamyine, just 300 km, the roads are in bad shape, hence it takes so much time. Anyways, the bus ride was very comfortable. I reached Yangon at around 7 pm. The main bus stop is quit far from city centre, hence you need to take taxi to reach city centre where most of the cheap hotels and hostels are located. Accommodation are bit expensive if you compare with rest of SEA but mass tourism is still in nascent stage and hence not much tourism infrastructure, but Myanmar is slowly getting there and I am sure in next 5 years, it will reach at the level of Cambodia and Vietnam, if not thailand.

Yangon is my kind of place. So much history here. If Mawlamyine was diverse, yangon was at another level of diversity. Yangon looks so similar to Delhi, Mumbai and kolkata combined. So many Indian but still has its own burmese charm. I had no idea from where to start. I was in a anthropological goldfield. If someone is interested in how human migration can change the outlook of a city, yangon is the place to be. Yangon was one of the richest and most prosperous cities during british colonial time. So much so that lot of Indians settled here to try there luck and set up many shops and business, which boomed so much that yangon was once known as city of gold. It was much busier then kolkata and mumbai port during that time, and more transaction took place from here then anywhere else in whole British India and Burma. You have bengali street, marwari street, jews street, muslim streets evident of old times how people from these communities came to yangon to open there venture. I was in old city, which is just like mumbai's crawford market and Delhi's old town combined. So many different people and so many different culture sharing same street, I was so fascinated. I had no idea from where to start, so I just grabbed the map and decided to start from first street till the last.


Old town is divided into streets like grids and each street is unique. You have china town in one place and not very far from there is ruby market dominated by marwari people. All of them speak burmese and wear lungi. I stumbled upon a gurudwara and its main guardian was a sikh gentleman named Pritam singh, although without his turbam. I get talking and he was minefield of sikh history in Burma. Like Hong Kong, Sikh arrived in Burma as soldiers and police man. Slowly there number increased and they settled. Many returned to India but many stayed back. Now there are only 200 families left in Yangon and equal number in rest of Myanmar. The gurudwara is almost 80 years old and they conduct Langar every sunday. This encounter got me more interested. Now I wanted to explore more of yangon's Indian connection and get going.


Its not uncommon to see women wearing saree in Gujarati style and speaking in burmese. Then there is big telagu and tamil community as well. I lost count of how many homes having lord ayappa's picture hanging outside. Then while discovering the streets, I saw a sign with ganesh temple written on it. Intrigued, I went inside. Its just like any other temple you find in India but inside, there is something unique. Sharing space with Ganesh, shivas, were the statues of some chinese gods and buddha as well. So its a temple used by multiple community, interesting!!! Looking at my inquisitiveness, the head priest came to me and asked my name. After some chit chatting, he told me the story of Indians living in Yangon. They once formed a huge majority in this city, but gradually, due to persecution by millitary junta and fading business prospects, many went back to India or to other countries. But still, yangon is very diverse. Saying goodbye, I went ahead to explore more.
There is big muslim community in yangon too. Every street in old town has a mosque and each one of them belong to different muslim communities. One for surti, one for bohras. one for bengali and another one for tamil muslims. Its a fascinating mix of so many different cultures, a cultural mixing pot. Then I stumbled upon kali hindu temple. The oldest and the biggest in South Myanmar.

I got to know about a synagogue in yangon. There is just one in whole Myanmar. There was a thriving community of baghdadi jews during its golden days. So I really wanted to see that. But its really hard to locate it. Unlike temples and mosques, which are prominently located, the synagogue was hard to find. No one knew about it literally. I asked so many around but it seems no one had any idea about its whereabouts. When I was about to give up, I suddenly saw this star of david. That was it, the musmeah yeshua synagogue.
This was my second visit to a synagogue, first one was in cochin India. Its caretaker and rabbi, Moses Samuels, was sitting outside. It was closing time but he was more then interested to show me around. Afterall, not many people visit it and the reason being, there are not many jews in Myanmar. Just 20 odd or so while there is small jew population who are diplomats from Israel, they use it regularly as well. Moses is a very soft spoken man and he told me about the Indian connection of this Synagogue. The Burmese Jews came from Bombay as merchants. Like other communities, they too thrived and prospered. But there fortune soon faded when Burma got independence and Millitary junta took control. Also formation of Israel means many burmese jews found better prospects there. But Moses stayed. He loves burma so much. Its where his mom and dad died, its where he was born, so how can he leave this pretty synagogue alone.

It was great talking to Moses. I got little emotional. Moses doesn't talk much, is a very down to earth man. He takes care of this last symbol of jews in Myanmar all alone with little support from Burmese government. He dedicated all his life for its upkeep. He never married as well, just so that he stays here. You rarely find such gems. I got a picture clicked with him, probably one of my favorite picture of the whole trip so far.

I was so immersed in this multi cultural city that I forgot that Myanmar is a Buddhist country and got some of the most beautiful and biggest pagodas. Shwedagon pagoda, is the biggest in Myanmar and one of the biggest in the world. It looks beautiful in the pictures, specially during evening when sun sets in. So I took a taxi and went there.

There is a entry fee for foreigners in Shwedagon. But its worth it. Its one of the most beautiful structure I have ever seen. This 90 m tall pagoda is covered with gold. Burmese take buddhism quiet seriously, infact, its unofficial state religion of Myanmar. It is also the tallest structure in whole yangon, quiet visible from whole city. And when the sun sets in and darkness arrives, Shwedagon looks so stunning. Imagine, the whole pagoda, covered with gold, glittering like gold, quite literally.
I recommend spending atleast 2 hours there, so that you see all parts of pagoda and understand the history behind it.
It was my last day in Yangon, and I got the bad news that upper burma is still cutoff due to floods and its not possible to go there now. I was disappointed. It seems I had to cut short my trip here in Yangon. Unwillingly, I went back to my room and booked evening flight to India for next day.

My last day in yangon and I was already feeling sad. I had the morning free for myself So I went to the tomb of Bahadur Shah Jafar, the last mughal emperor of India who was buried here. Its a very non descript tomb, not much fan fare. Local consider him as a Fakir, a pir baba, not a emperor. There is a mazar at his resting place now. A good historical insight about his last days in exile.

Time to go to the Airport. Myanmar is a such a Revelation for me. I didnt expected it to be so fascinating and an interesting country. Although I just spent 3 days here, but I made the most of it. So many people adviced me not to go to Myanmar, but how wrong they were. Its a beautiful country, probably the safest I have been to. Lovely and friendly people. You feel connected to this place. It shows how people harbor so many misconception about some countries, even without setting there foot there. The best way to debunk such misconceptions is by visiting these countries.

My flight got delayed. After 10 days literally on road, I wanted to go home as soon as possible. My new born nephew, whom I was going to meet for the first time, was waiting. But visiting Myanmar again is due now. The road from India to Thailand is open and I am sure many more adventure seekers from India will visit Myanmar. I just scratched the surface of Myanmar, 90 percent of burma is still left. I want to discover the whole before the backpackers take over and Myanmar looses its charm forever.