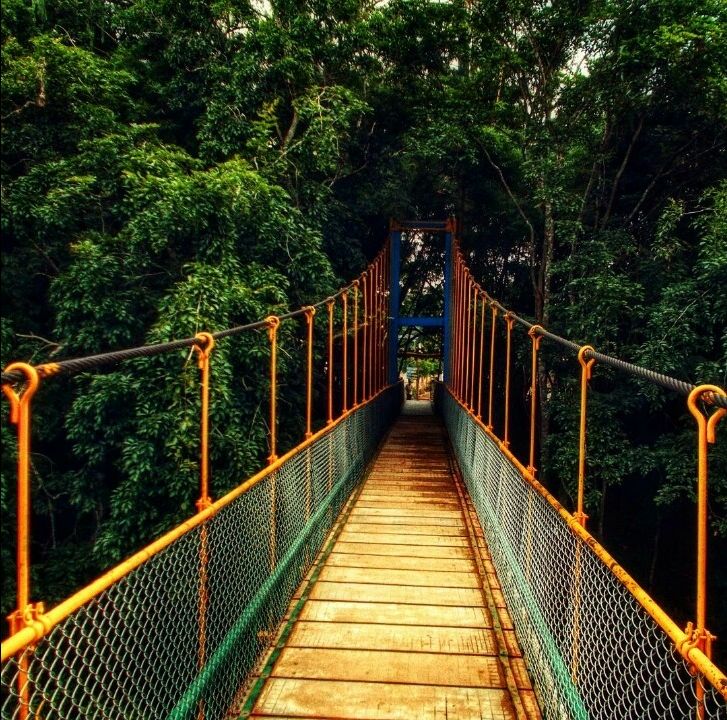 Ranganathittu bird sanctuary:
Birds and crocodiles
Boat ride through Kaveri river.
Nature all around and wilderness.
I reached the place early even before the guy who opens the gates to enter the sanctuary. I looked at the lush green trees and different species of birds. I tried to talk to a guy who was from there but he wasn't quite interested so I went back to wait till it opens and walk the area around. I spotted honey bees surrounding sunflower for food. I went the other way looking at the trees, birds, crops and I felt the real fresh air recharging my body like a new original charger charges the phone it is supposedly used for. I felt at peace, tension less just me being me in the company of myself.
At around 8:30 am, the gates were finally opened and few cars came cruzing in. I was the only one who was there alone and the one who came by walk. I walked to counter took ticket and went straight towards the restaurant. It was not yet opened so I went on my way to walk around the sanctuary. After walking through with the help of direction map I could see the river with fresh water and birds flying and some just sitting on a small island in the middle. Followed by the activities of walking, bird watching and photographs for quite a time enjoying a whole new experience.
There were watch towers present to see and the unique view from the top to spot birds. As I was looking from the top a foreigner came by on to the same tower with a binoculars. He offered me binoculars to see through and I took his offer without any hesitation. It was awesome. I could see birds sitting on a tree faraway. I could see birds flying just above the water and catching fish. I could see birds elegantly flying from one place to another. It was an awesome experience. I thanked him for that after using it for sometime. I walked for sometime looking at birds, river, fishes and there it was silently floating on water like a wooden plank, the crocodile. It was very far but I could see it.
As I was looking at the river I saw a boat was going for a trip and I decided to take the next ride. I went towards the boat ride ticket counter but she said I have to wait until some people turn up. I went where the boats were parked and took photos and sat there for some time. After a 15-20 minutes the boat which went for a ride was coming back. I took photos of the boat coming back with clean transparent water as its support and green trees as its surroundings and people as it companions. After 10-15 minutes some people gathered and we went to take tickets and we got this time.
As I went towards the boat I thought when was the last time I took a boat ride? Ages ago. This was the ride I was waiting to get on for a long time. After a family of Telugu guys and a couple got in and occupied back seats. I and another stranger took the front ones but the seating was arranged by boat rider like a strict teacher during an exam to balance the boat. I got into the middle seat and the family split into two half's. Then the ride began. The serene scenery which brought glow in my eyes, transparent water through which I could see rocks and fishes, the birds which were bringing joy to my ears through their singing and there I was in the middle of a river looking at a distance feeling peace and calmness. Just after passing into the heart of the river the crocodile elegantly swimming across the boat which was very near in front of the boat. Wow. It was huge. It went on its way and we on our way very far into the river. A calm boat ride in a river filled with fresh air surrounded by birds,fishes and crocodiles followed on for some time. The whole experience was awesome which I was craving for. After passing through an island where pelicans were sitting and some flying then and now trying to catch fish. At the same time crocodiles getting nearer to the island for the birds as we were finishing our trip. I got down the boat with a smile on my face, happiness in my heart and with a memory in my brain.
I took a walk around the park spotting butterflies, birds and boats. There was a tree which was making hell lot of a sound. I don't know how many insects were there on that tree but that sound was strong. I went towards the restaurant to have breakfast as I was damn hungry. I had my breakfast and took a bottle and bid an adieu to the worth while visit. I walked towards the place where I had got down the bus to take the bus to my next stop. I waited for the bus to come. This time I had to wait for a while. I spent time looking at the cruzing cars and looking for my rescue.
After an exhilarating wait my turn to rest had come. I got into the bus and jumped on to my seat and I took a deep breathe of relax. I relaxed as the bus passed one stop after the other towards my stop. After 30 minutes or so I got down the bus to visit ranganatha swamy temple. I walked my way crossing through small shops and the vendors asking me to buy the items. I had no intentions of buying anything so I didn't bother looking at them and continued my way to temple. And there the entry was standing tall into the sky with its magnificent architecture.
Ranganatha swamy temple.
Temple of lord Vishnu built in 894 AD.
Beautiful architecture.
Historical and ancient place.
I stood in the queue looking at the tired faces of the grown ups who were standing in the queue for longtime, sad faces of the children who didn't want to come there, happy faces of the seniors who felt at peace all waiting in the queue which was moving slowly like a tortoise. I looked at the strong high pillars and the heavy roofs made of big rocks, the architecture of the pillars, the small temples all around which were all locked, people getting excited as the queue was moving fast, people strolling through the queue as if god was asking them to come quicker. At last the queue had disappeared as the people made their own queue to look at the god I took a quick look and got past them. I sat down in the temple for sometime without thinking anything.
I decided to go out and explore the area around as there were many small places nearby to be seen as that place was ruled by one of the king tippu sultan. I saw a dungeon where tippu sultan kept the foreign prisoners and gave them torture by making them stand for 18 hours with water filled up to their neck. There were other places like tippus death place where he was found dead after an attack from foreign kings. The Kaveri river flowing behind the dungeon. The garden named as daria daulat bagh where the whole history of tippu sultan was kept in form of pictures, paintings, writings. It displayed how the attack took place in which tippu was defeated and killed. The paintings of ruins of the place when the war took place. It is a great place to visit to know about the kings and history and the paintings of various kings, forts, stories and much more. It took around 3-4 hours to cover the places and the history of srirangapatna which was famous for its religious, cultural and historic importance.
Places to visit near by:
Sri ranganatha Swamy temple.
Daria daulat Bagh.
Tipu sultan gumbaz.
Wellesley bridge.
Bailey's dungeon.
Ranganathittu bird sanctuary.
After a long walk in the museum I took some rest and decided to get back to Mysore. I went out and took long bus ride back to Mysore. I had banana chips on my way back looking at the greenery, big hoardings of resorts nearby and the cars overtaking the bus. After getting down in bus stop as I was going to room I had some snacks and drank juice and went to room. I freshened up and decides to take some rest but it turned out to be a big nap after a good trip.
As I woke up it was already dark and the time was around 8:00 pm. I had again missed a chance to visit to see the lightning palace. I didn't like the fact that the palace lights will be switched off at 8:00 pm and the police evacuate the people in 10 minutes. But that's the way it is. People won't even leave the people if there was no exit time. I decided to have dinner at McDonald which was nearby the room. I had my dinner and took a softee icecream and left the place. I went back to room and made plan to visit all the remaining places by tomorrow evening as it was the last day. I slept happily at around 11 pm listening to my play list.
Full story:
Day 1 -
https://www.tripoto.com/trip/my-way-to-mysore-day-1-5a2da4f40a780
Day 2 -
https://www.tripoto.com/trip/my-way-to-mysore-5a2d9824a1e1b
Day 3 -
https://www.tripoto.com/trip/my-way-to-mysore-day-3-5a2db23534dc3
Day 4 -
https://www.tripoto.com/trip/my-way-to-mysore-5a0dfd44c4284
PICS OF THE DAY :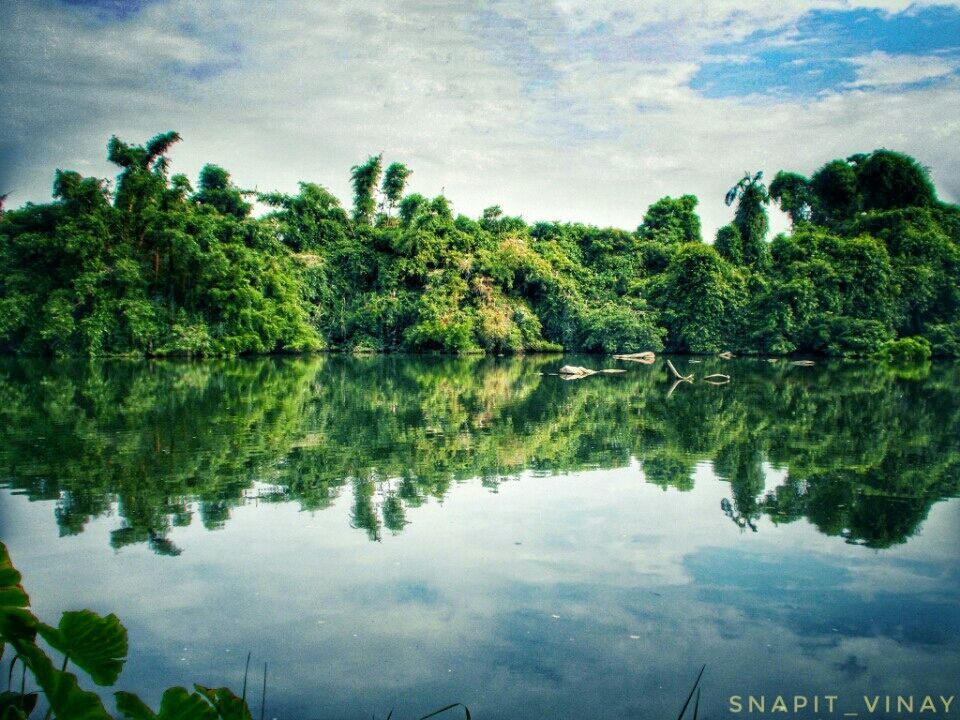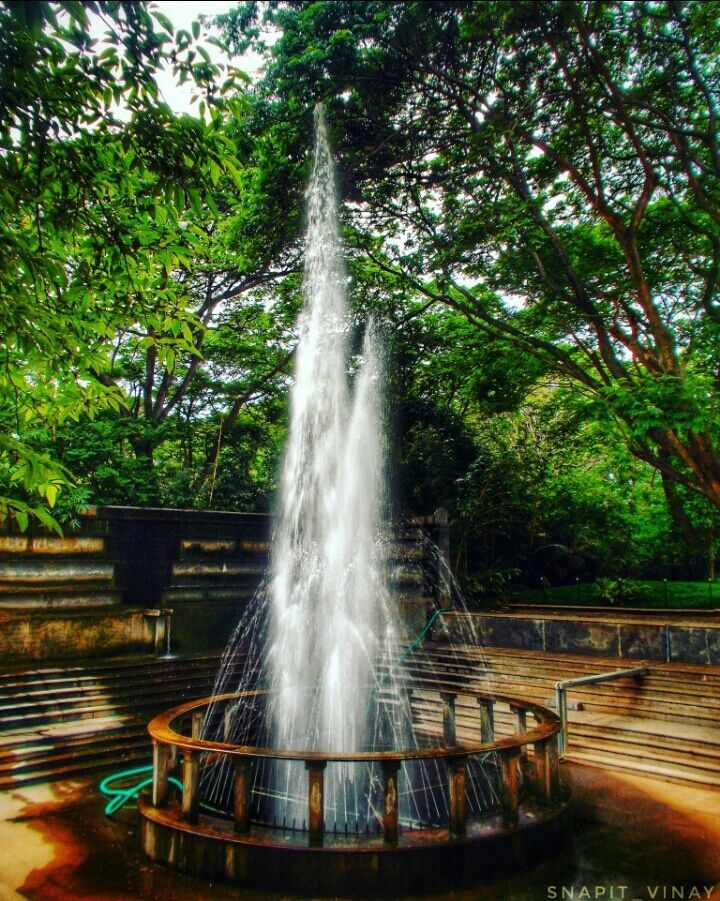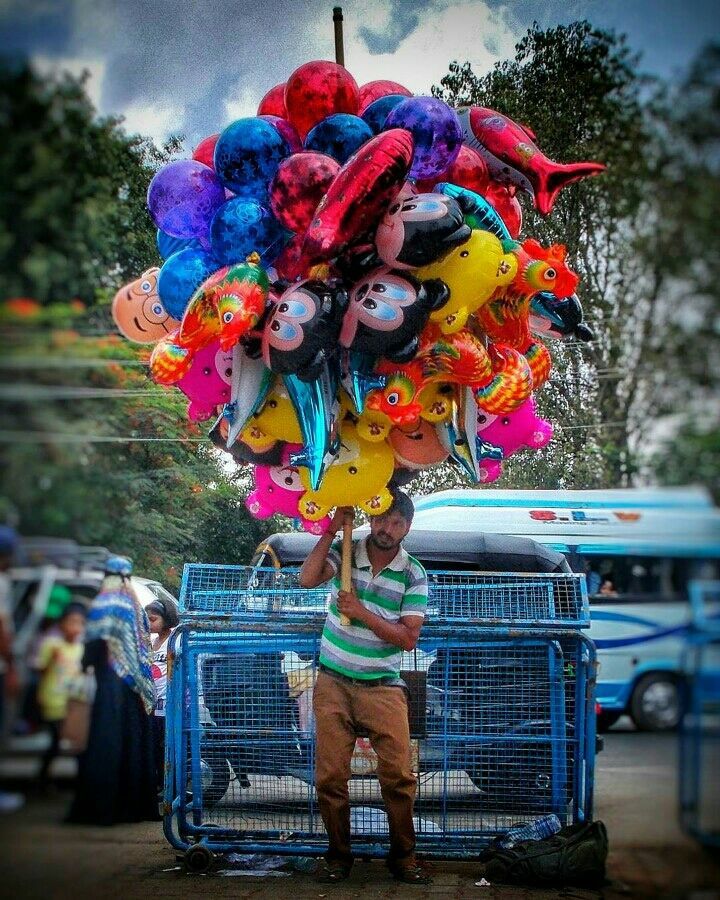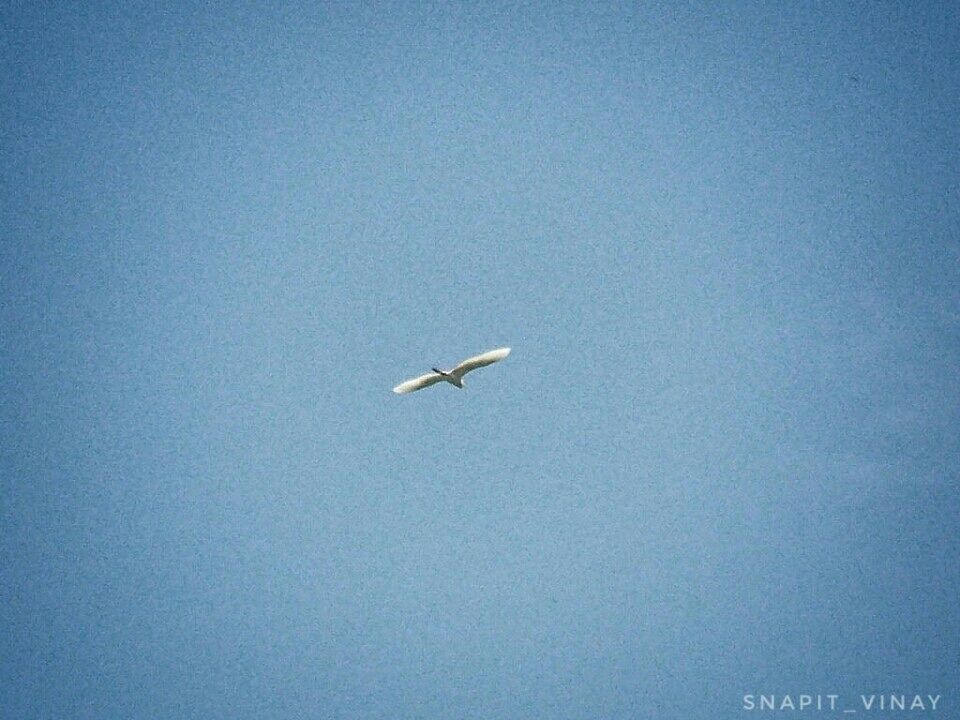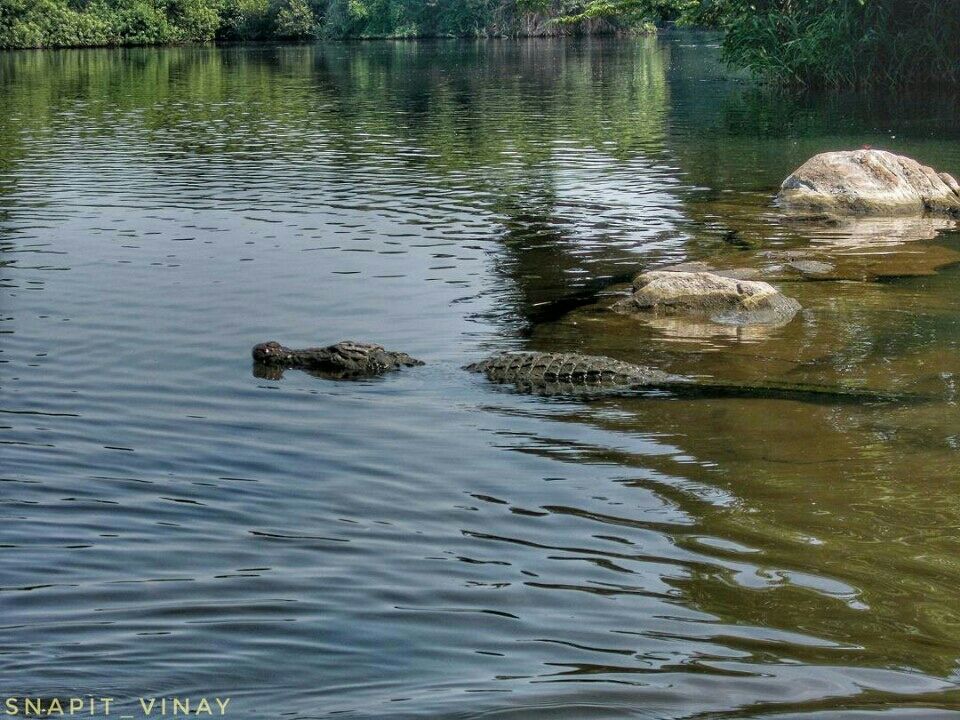 After a sleep of about 6-7 hours I woke up and got ready. I thought to have breakfast and leave to my first getaway from Mysore but decided to have breakfast there itself. I left room at about 06:30 am and walked to a bus stop from where I had to take a bus to my stop. It was cloudy and it seemed it might rain a bit as I travel through the day. I was no weather forecast teller and I was happy that I was wrong at my prediction. I was happy that there was a direct bus even though the place was outside Mysore. I reached the bus stop and only after a quick wait I got the bus for which I was waiting. Wohoo..! Got into bus and took a window seat after taking a ticket.
The immense feeling of a ride through an empty road looking at the greenery and trees going into the past and feeling the cool breeze blowing on the face and goosebumps which can't be put into words rather has to be felt to know its real touch and its impact on our mind and heart. I crave for these things things which are small but which give real pleasure rather than things which we purchase which lose its importance only after few days. I enjoyed the ride with my favorite songs of passenger, Taylor shift and some Hindi songs. After about 45 minutes of quick drive through I got down exactly where I had to. Had tea in a nearby small hotel and started walking on an empty road which led to bird sanctuary with an wooden board written on it ranganathittu bird sanctuary with beautiful carvings of birds and crocs.