What I hear from the mainland Indian crowd about Nagaland are somewhat like these: "Oh, is it dangerous?", "Are the people good?.", "It is not touristy.". My question is why so rigid, mate? If you are a traveller, you are assumed to be open to whatever comes your way. If you lose your way, that unknown way become a way, doesn't it? That is the beauty of travel. With that, let me assure you that Nagaland is a whole world altogether and it will welcome you like every other culture who are already among your favourites. My stay in Kohima and my travels around it taught me how the people of a place are working so hard to enrich their culture, do their best to preserve it and thus, prove themselves to the world.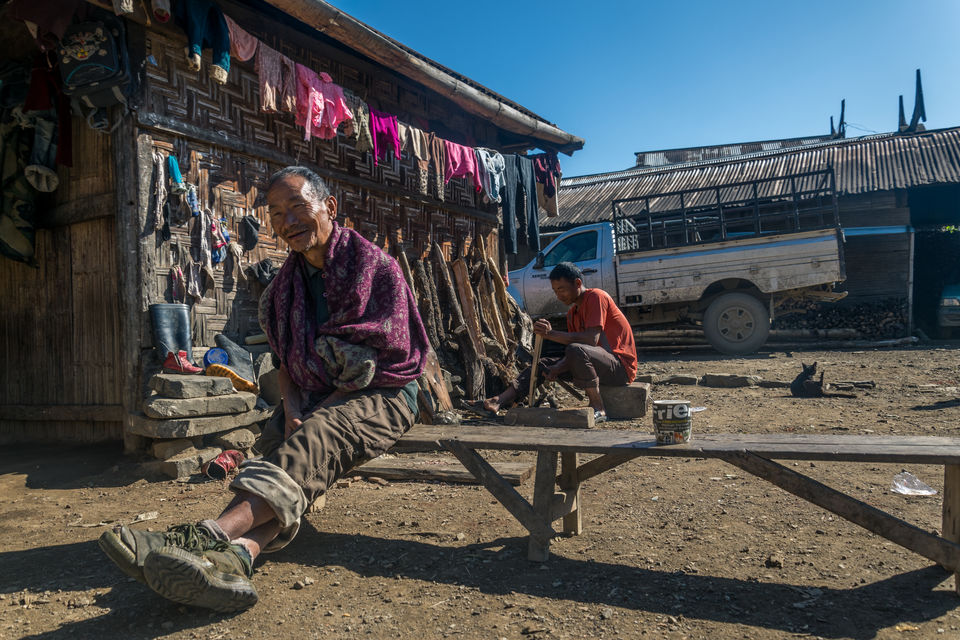 So the sun rose on a morning from behind some hills that cast their shadows on the city of Kohima and told it that it could wake up to tell its everyday story to a traveller who has been longing to walk its streets and explore it. More and more lanes emerged as the fog kept clearing itself with every step forward. Slowly, a city appeared, with life all around it, whole-sellers cleaning their small spaces in the pavement to start their day off, bakers bringing their products out on display to mark the start of a pre-Christmas day.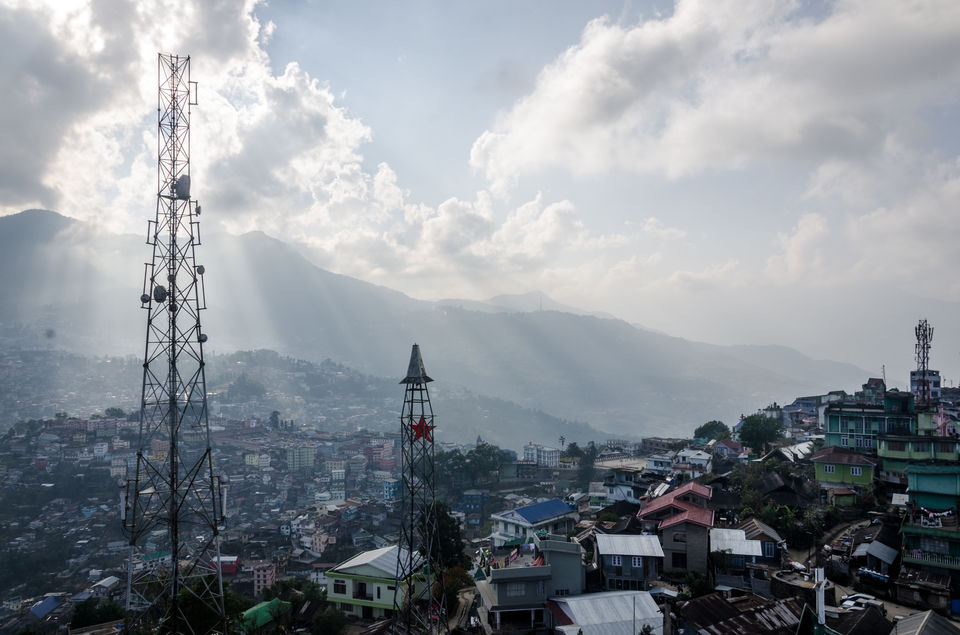 Nagaland has 17 major tribes among which the Angamis, the Aos and the Chakhesangs are the most prosperous and developed. Kohima was an Angami territory which, over the years, have been worked on by this tribe and converted into an important city which later became the capital of Nagaland. Today, it is one of the major tourist attractions in Northeast India and hosts the Hornbill Festival, one of the most sought for and visited music festivals in the world.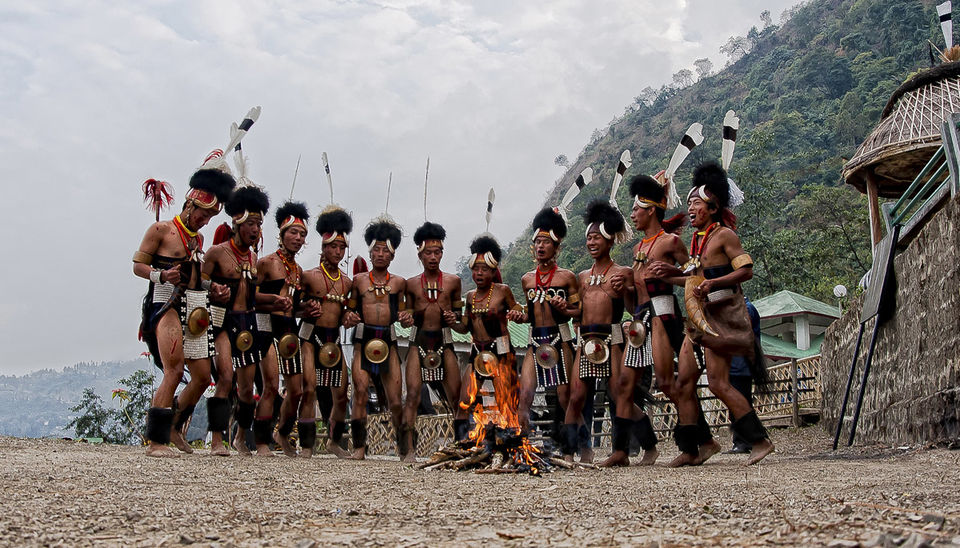 THINGS TO DO IN AND AROUND KOHIMA
TREKKING
Nagaland is a land of hills and with that come way too many adventures that you just cannot miss. Trekking is a common form of adventure, but these destinations are less sought for than the ones in North India and hence, your might just get a bit different. Here are the best treks in Nagaland: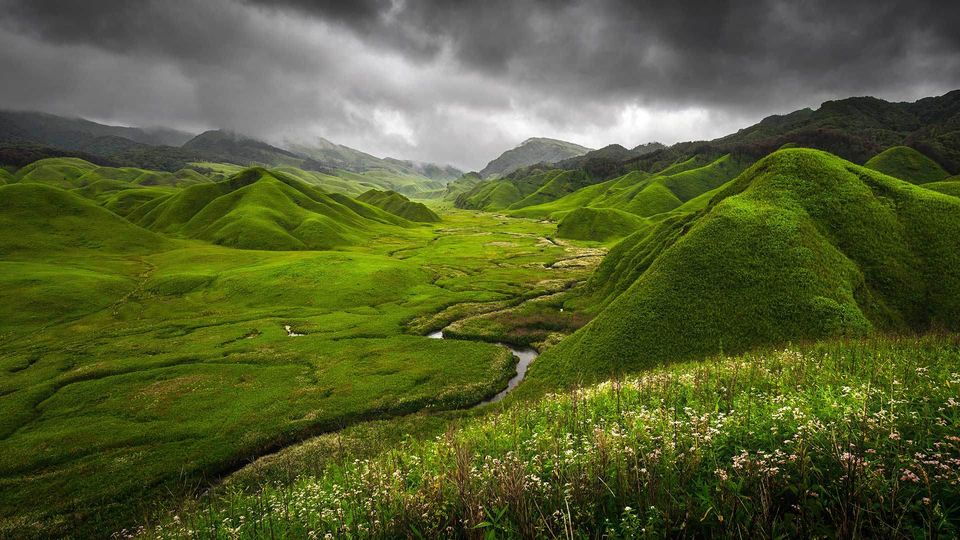 Dzukou Valley
Known as a standout amongst the most enchanting valleys in all of Nagaland, Dzkou Valley is a fantastic 3-day visual treat of emerald green slopes, lavish woodlands, streams, and bunch bright blossoms that dab the huge caldera of the valley and its meadows. It is, undoubtedly, the best-known trekking route in Nagaland. After one has finished this unremittingly soak climb and resulting 2-3 hours of trek through low bamboo forests, one likely starts to feel this trek. The geology shows that the valley is the base of an expansive pit or caldera of a long dead volcano, and one can look downward on it from the edge of the caldera. At 2,400 meter, there is an uncommon sort of excellence and beauty in this trek.
Japfu Peak
The Japfu Peak standing tall at 3048 meters is the second highest peak in Nagaland and a 2-day trek gives you the ideal vantage point to enjoying the wonderful magnificence of the Dzukou Valley. The whole Japfu Peak is like a canvas of emeralds that is interlocked with the connecting towns and urban communities, a priceless view for any nature lover out there.
BIRDING
Nagaland is a state of nature and forests, which makes it a land of wildlife and beautiful birds. Different travellers have different travel objectives and for the ones who travel to watch birds and also for wildlife photographers, Nagaland is a place one should keep in one's list.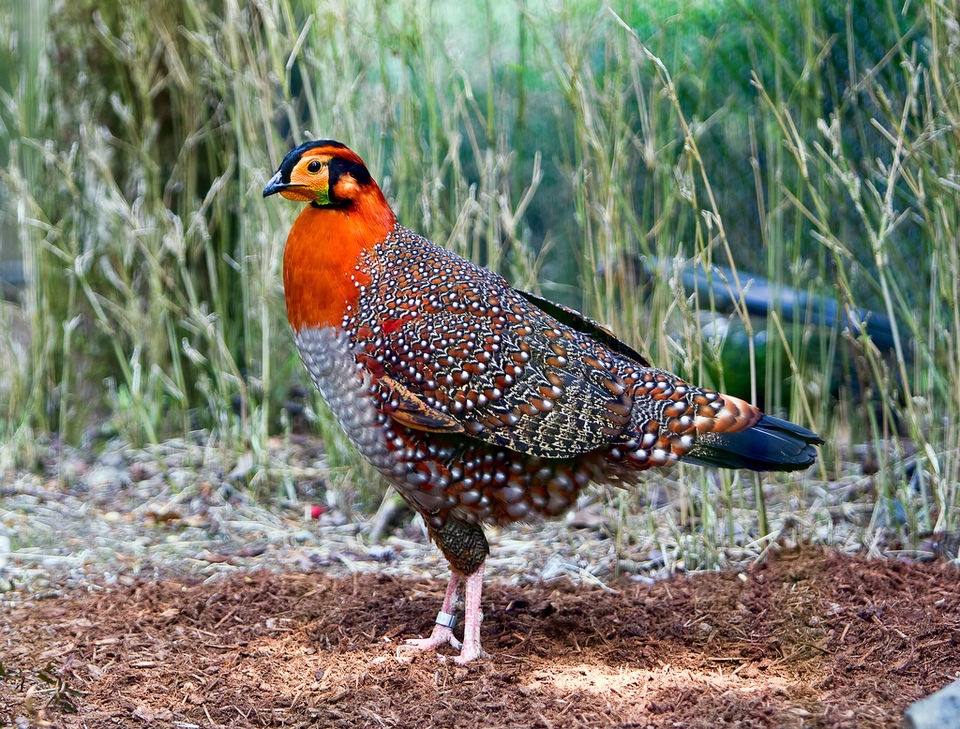 Khonoma Heritage Village
Khonoma is situated around 20 km from Kohima. The village is evaluated to be around 700 years of age and is spread over a zone of 123 sq. km. The aggregate populace of the town is around 3000, settled in 600 families. Khonoma is well known for its forests and an extraordinary type of farming, including a portion of the most established terraced cultivation. The terrain of the village is uneven and hilly, going from gentle slants to steep and rough slopes. The slopes are secured with lavish forestland, rich in different types of widely varied vegetation. The state bird, Blyth's tragopan, and endangered bird today, can be seen here, which makes it a perfect destination for bird lovers.
FOLK MUSIC
Since Nagaland is a tribal state, folk music is something that you can find any time in any village in Nagaland. You just have to be present at the right time.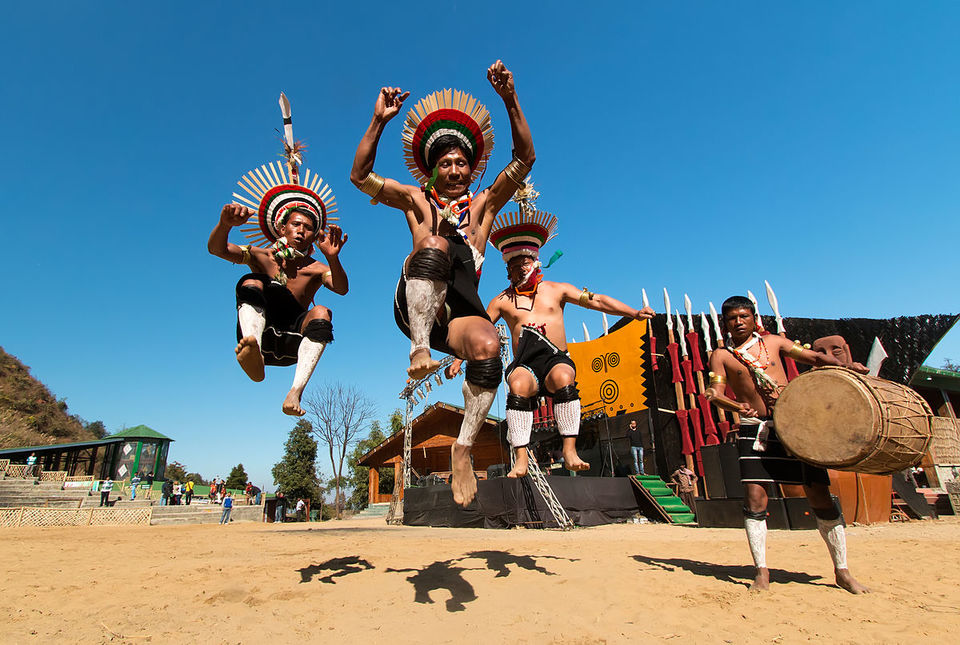 Hornbill Festival
The Hornbill Festival, or one of the most sought for festivals in the world, draws every one of the clans and sub-clans of Nagaland to the foothills beneath the grand slopes of transcending Mount Japfü wherein lies the Naga Heritage Village, Kisama, the venue of the Hornbill Festival. It plays host to a 7-day medly of social exhibitions, indigenous handicrafts, folk music, motor sporting, children fair, botanical galleria, local cuisine, film festival and a progression of competition in different activities. In 2018, the Hornbill Festival will take place in the first week of December.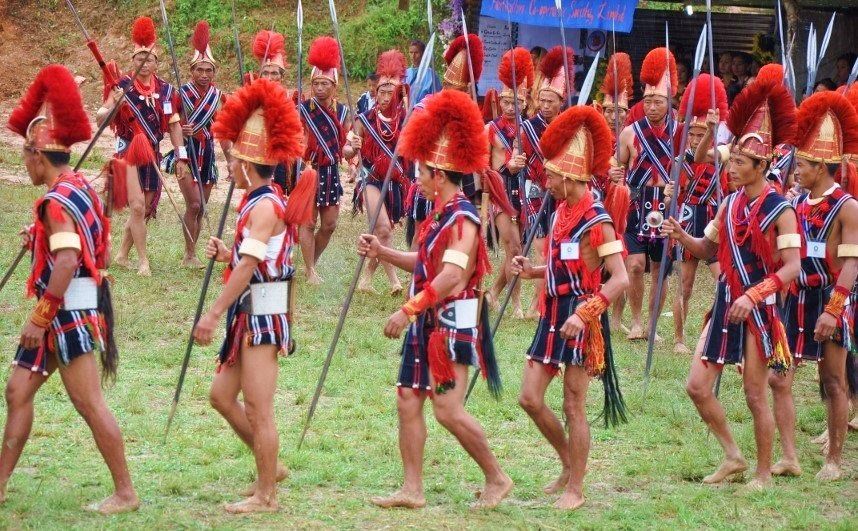 Yemshe Festival
The Yemshe festival is a socially rich festival and a dear convention to the Pochuri clan. It is one of the broadly known and commended harvest festivals in North East India. The whole Pochuri clan meets up to praise this vital harvest festival. The festival contains certain rituals and services relating to the Pochuris culture. Individuals celebrate and express their glow and bliss through traditional dance and folk music. The Bamboo Dance performed amid this festival has awesome significance and is known all around the world. Individuals additionally spruce up in their cultural clothing and celebrate. The festival begins in the last week of September and ends in the last week of October.
DRINKING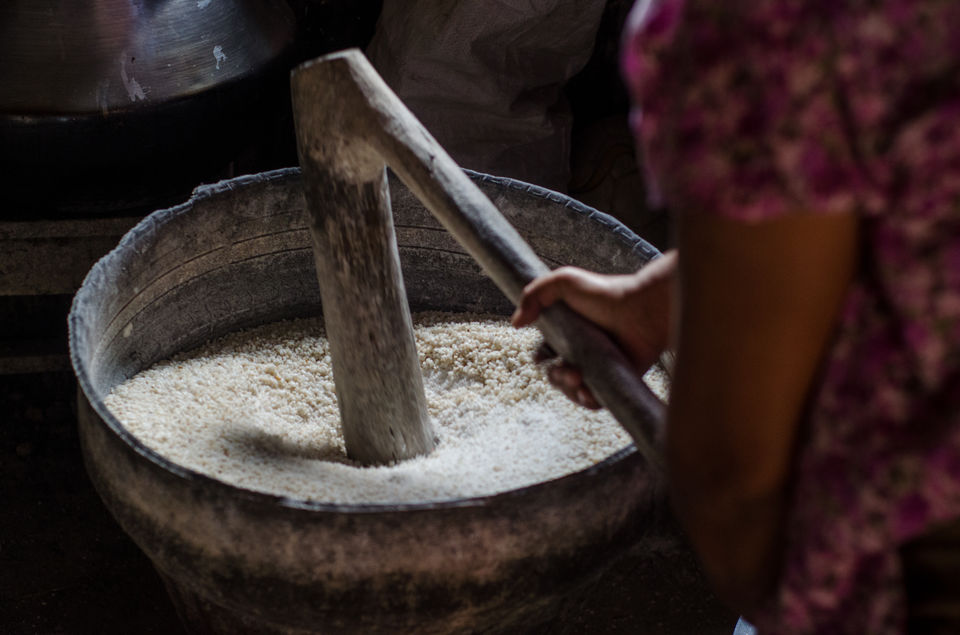 Zutho
Zutho is the local rice beer of Nagaland and if you are in Kohima, you must not miss this drink. Apart from that, it is not rarely found and even if you are in a village during any festival and just ask for it, they might just give you plenty enough to make you forget the rest of the day. Of course, having passed out.
SIGHTS
These are the best sights in and around Kohima: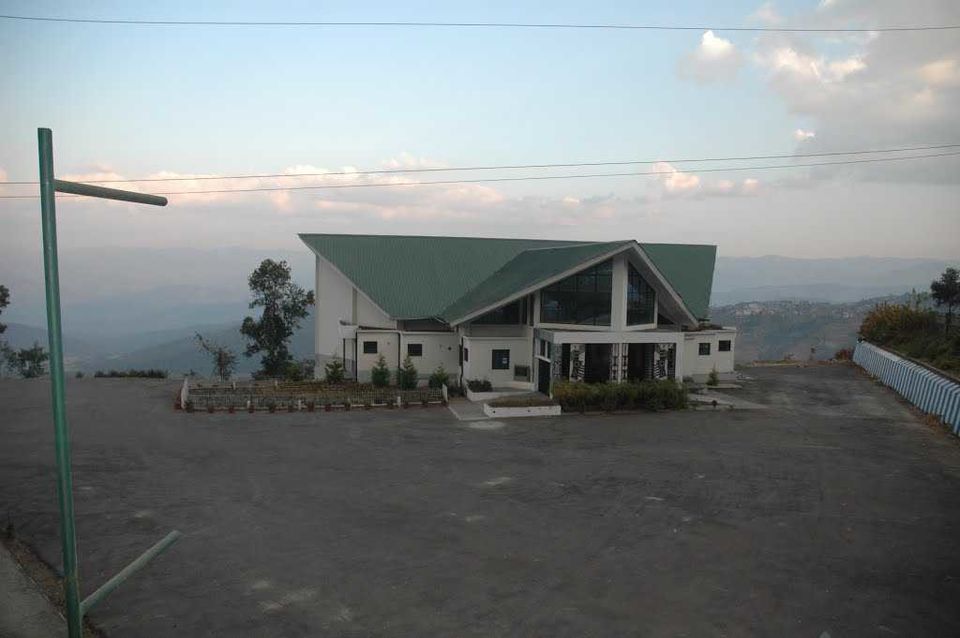 Kohima Museum
Kohima Museum exhibits various innate cultures of Nagaland. It is known for the conservation of a portion of the old-fashioned manifestations, which have a place with the tribes occupying the area. This museum also has collection of traditional dresses of all the tribes who coexisted in Kohima before it became a city, agricultural instruments, kitchen equipment and naga beer mugs. Other than all these, it additionally shows valuable stones like carnelian, tourmaline and coral.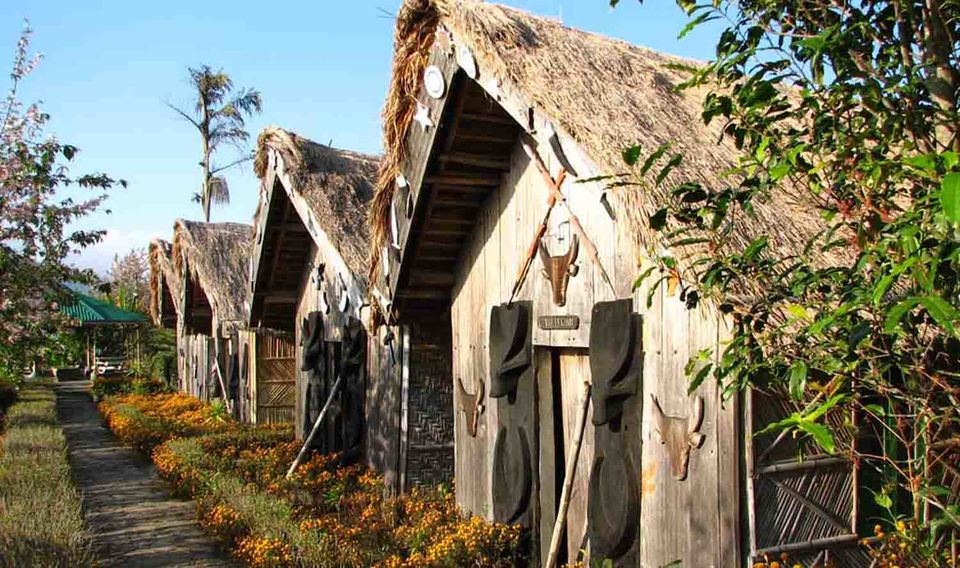 Tuophema Village
Tuophema is an ancient heritage village, as declared and recognized by the state Government. This village is known for its quiet and lovely environment, which pulls in numerous guests throughout the world. Tuophema presents an alternate point of view of the culture and life of the Nagas and offers a wonderful, peaceful, village mood.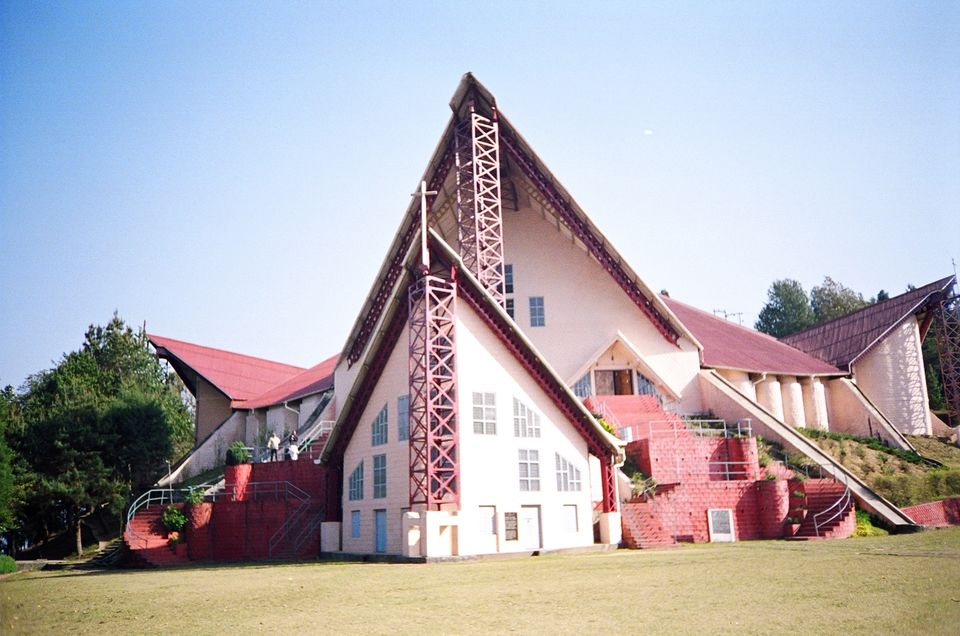 Catholic Church, Kohima
Catholic Church is considered as one of the greatest places of worship in north-east India and is unique in the whole Kohima. In 1948, Sisters of the Missionaries of Christ Jesus came to Kohima to encourage administrations at one of the common healing center of the district. In the meantime, this congregation started to spread Christianity, which created considerable outcomes throughout the state.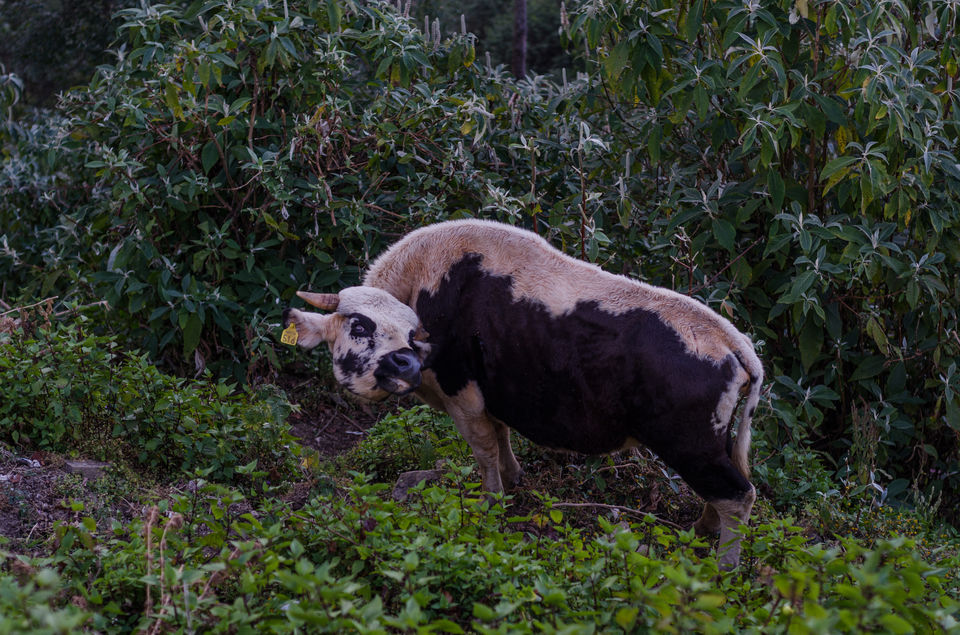 Zoological Park
The Zoological Park, Kohima, houses various uncommon types of birds and wild creatures. You can see the tragopan and wild buffaloes in plenitude. The place is one of the best picks for bird-watchers. This zoo also offers amazing jungle safaris which is bound to leave you awe-struck.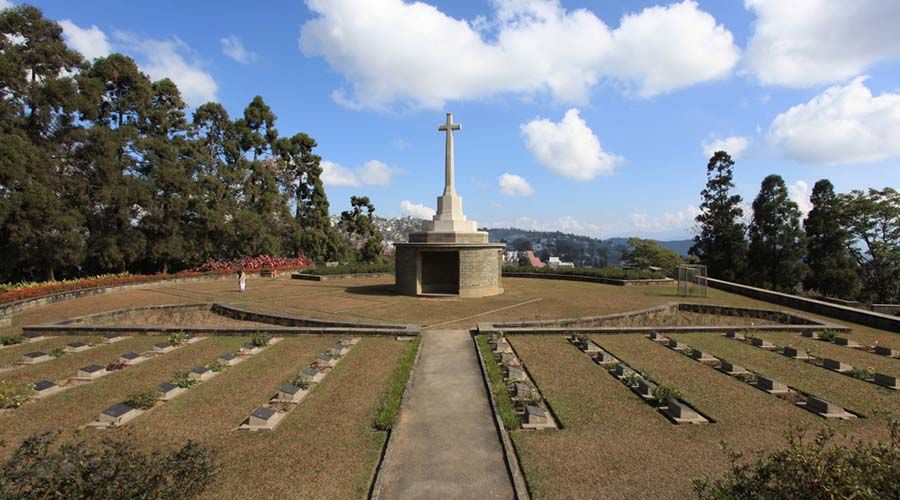 Kohima War Cemetery
The Kohima War Cemetery was built to hold the burials of fallen heroes after the Japanese invasion during World War II. This cemetery having two crosses at its highest and lowest points, holds around 1420 funerals, which have stone markers on them and furthermore around 1,100 British burials, 5 Canadian and 330 Indian burials.
FOOD
Pork being the most consumed meat in Nagaland, this state offers numerous variations in pork related dishes apart from beef and other meats. Some of the major meals are smoked pork stew, simply pork and rice and also dried pork prepared with bamboo shoots.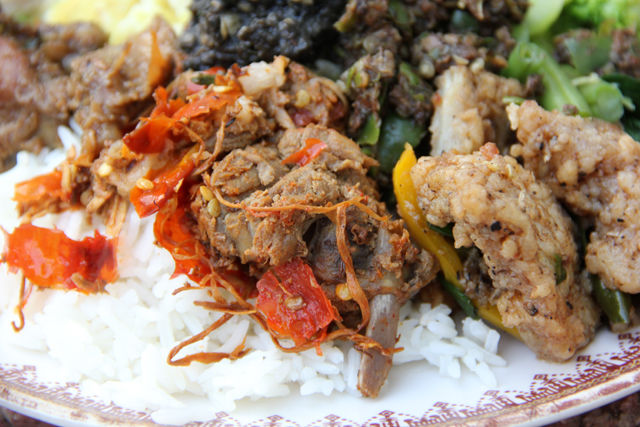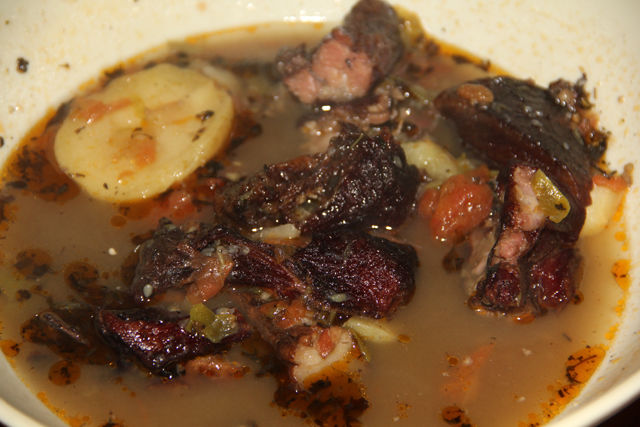 SAUCES
Nagas make unique sauces that are used in meals. There are various kinds of sauces like crab chilli sauce and ghost chilli sauce.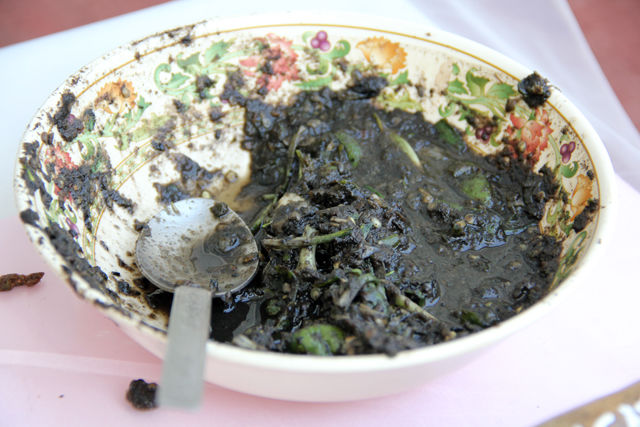 FRUITS
Nagas also consume a lot of boiled vegetables and in villages, fruits like wild apples and kiwis.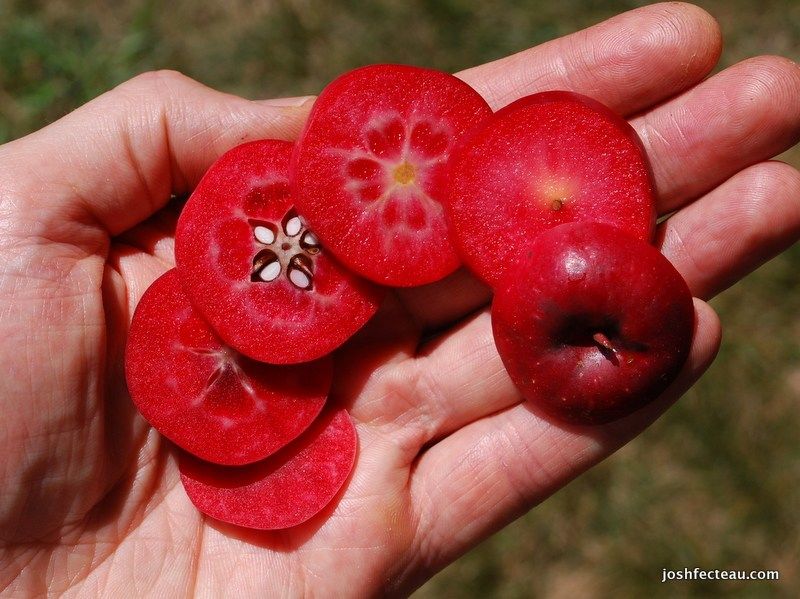 WHERE TO STAY
For backpackers and budget travellers, the most convenient and best place to stay is Central Guest House located right near the main bus stand in Kohima and thus, making it easy for anyone to catch a bus or vehicle at dawn and also have access to all the places where one might plan to go. Also, the balcony and the view of Kohima city from the guest house makes it all the more worth giving a try.
Tariff - INR 700/- per night for 2 people and single rooms for INR 400/- per night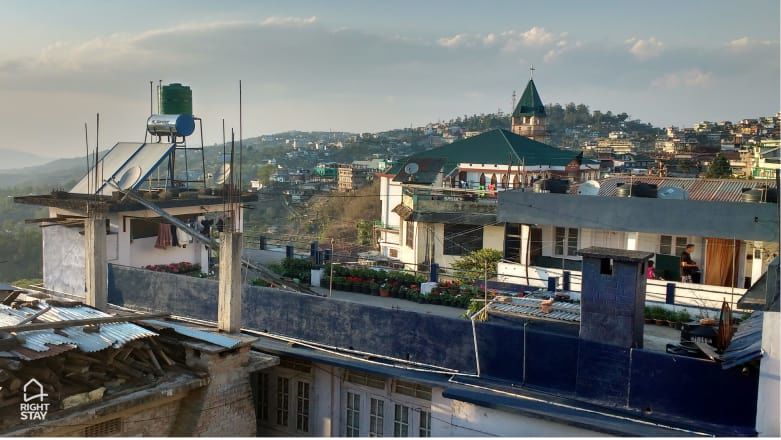 BEST TIME TO VISIT
September to February
HOW TO GO
By Air: A flight to Guwahati or Dimapur airport and then a vehicle to Kohima.
By Train: A train to Guwahati and then from Guwahati to Dimapur and then a vehicle from Kohima.
By Car: A car from Guwahati to Dimapur and then to Kohima