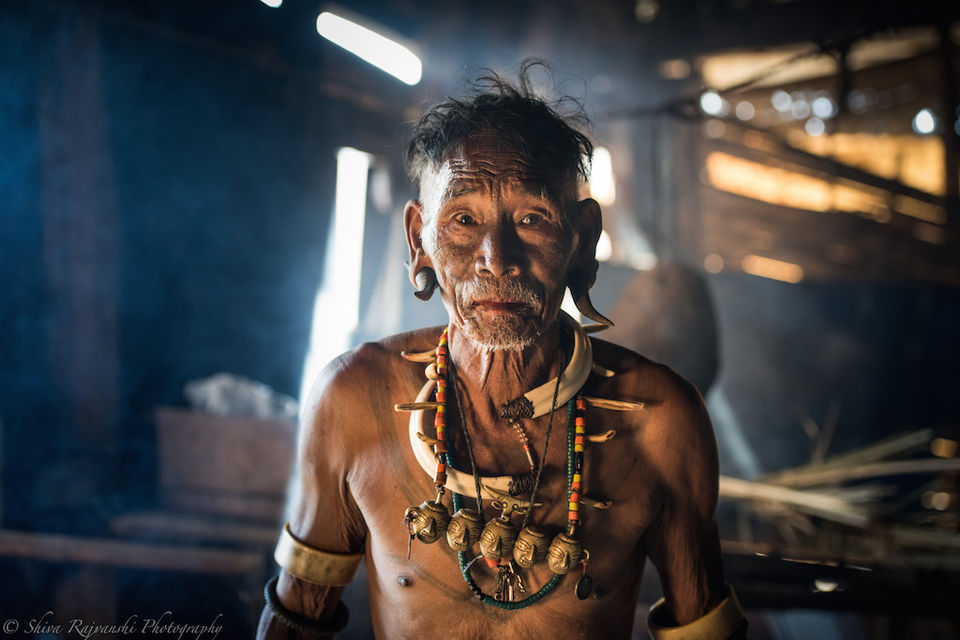 North East India is home to many intriguing tribal people and cultures but perhaps the most fascinating are the Konyak Tribe, better known as the headhunters, the largest of 17 officially recognized tribes in Nagaland and infamous due to their tradition of head hunting. Until as recently as 1969 the Konyak tribe had a reputation of being fierce warriors who often attacked nearby villages of other tribes and took great pride in taking the heads of opposing warriors as trophies to hang in the Morung (a communal house).
For the headhunters, the taking of a head was a great honour and symbol of courage and the number of heads taken indicated the power of a warrior as well the whole tribe and becomes a collective totem. The headhunters traditionally have a very distinctive look, with colourful tribal beaded jewellery, exotic accessories and colourful intricately woven shawls. Perhaps the most intriguing part of the head hunter's appearance are the facial and hand tattoos that were earned for taking an enemy's head.
How to Reach:
Jorhat- Sonari(Bhojo Railway station)- Mon District- Longwa Village
The nearest Airport is Jorhat (Assam), which is about 161 km (by bus) to Mon. But, there is no direct bus service available. One has to reach either Sonari or Simulguri first and then proceed to Mon from here. The nearest Railway station to Sonari is Bhojo Railway Station which is about 7kms.
It is about 65 km from Sonari to Mon. But road condition is very bad and it will take around 3-4 hours to cover 65kms of stretch.
Mon can also be reached via Simulguri, which is about 95 km. But, there is no direct service from Simulguri to Mon. One has to reach Naginimora (under Mon district) first, which is about 20 km. From Naginimora, bus service is available to Mon district headquarters (75 km).
There are direct bus services from Kohima and Dimapur to Mon.
The best time to visit Nagaland is between October and May when it doesn't rain. Nagaland gets torrential rain between June and September when communications can be severely disrupted.
Places to visit in Mon:
1) Longwa Village: One of the largest villages of Mon district, this is a highly interesting place. The Angh's house here lies half in India half in Myanmar. Even though the village lies in two countries, the entire village is ruled by the chief.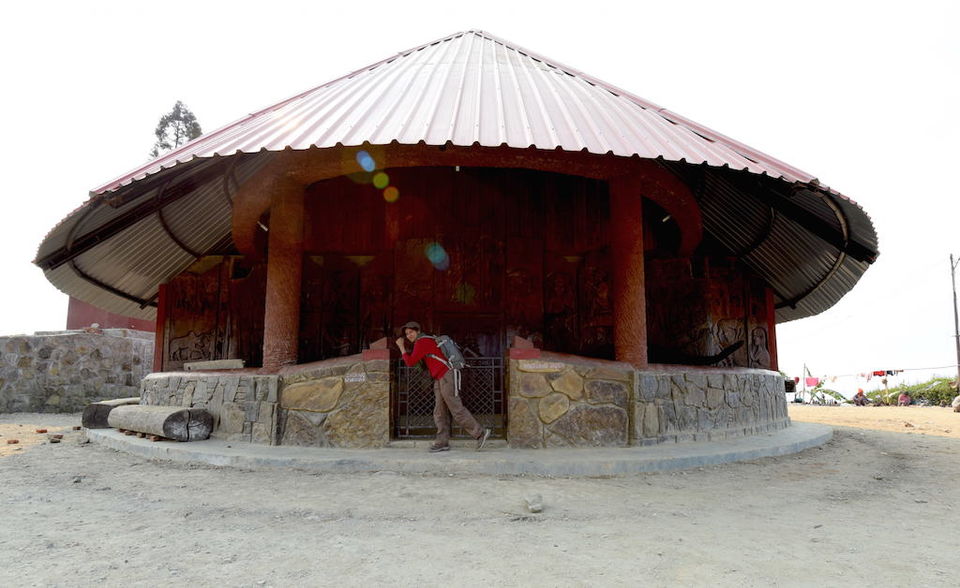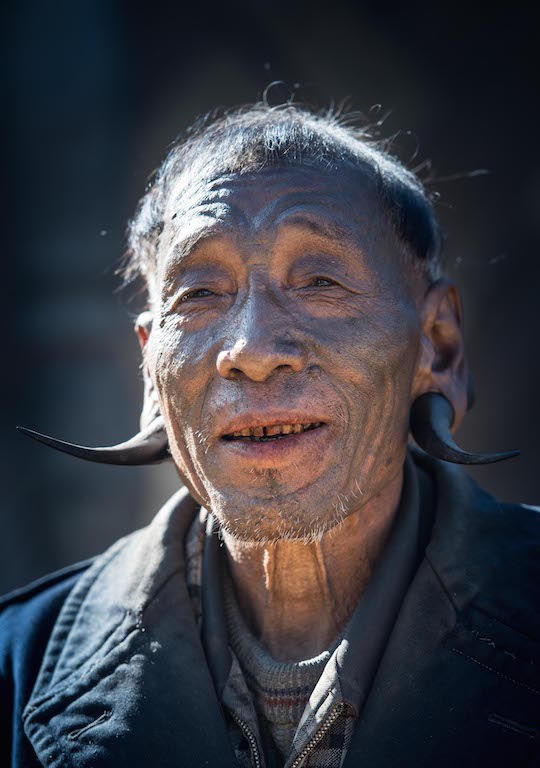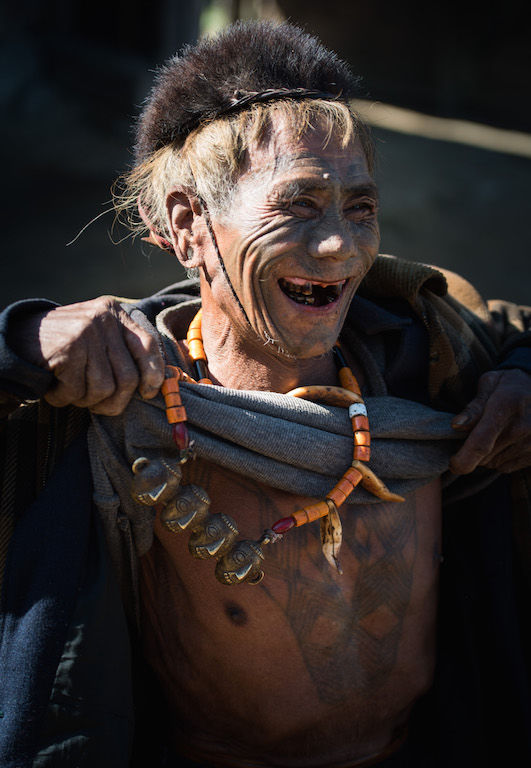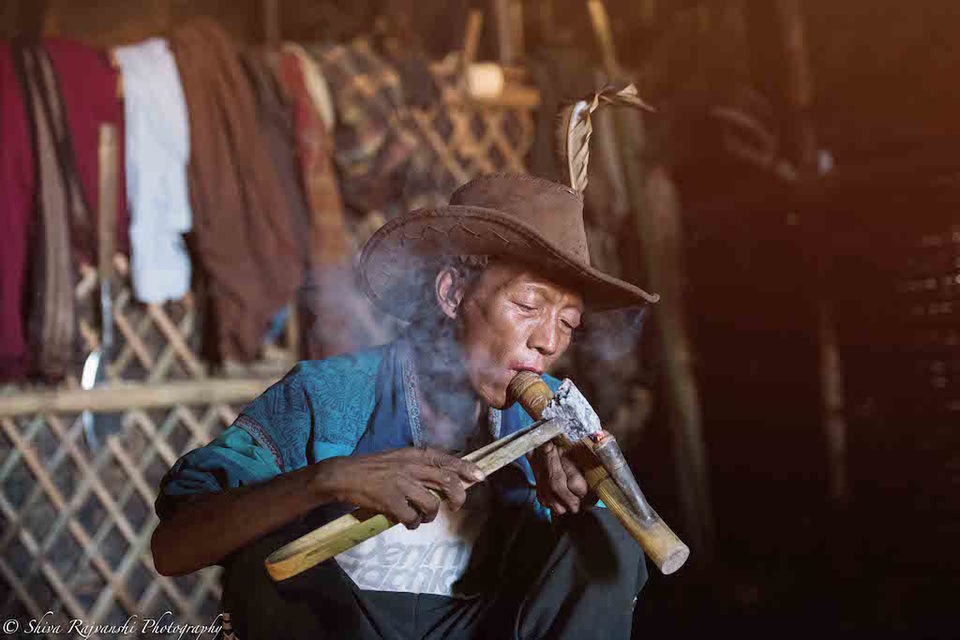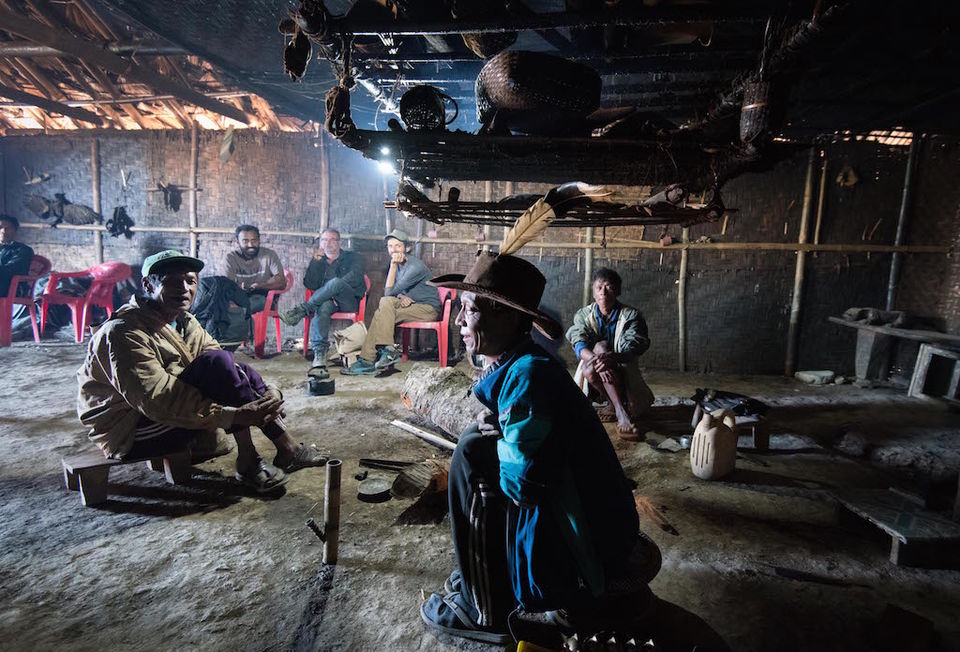 2)Shangnyu Village: One of the prominent villages of the district. The Angh's house (chief's house) is located here is believed to be more than 500 years old. The uniquely carved structure still stands tall. The memorial stones are also found in front of Angh's Palace.
3)Chui Village : This is a prominent village near Mon, the district Headquarters. It is ruled by the Angh of Chui Basti. The Angh's house is the biggest in the village and has a display of skulls of enemies supposedly killed by him and his forebears in the times past. The Konyaks used to be headhunters in the 19th century.
4)Veda Peak:This highest peak of the district is approximately 70 km east of Mon. The peak offers a clear sight of both the rivers Brahmaputra and Chindwin on a clear day. There is a waterfall on the precincts of this peak and this area is also considered as one of the best locations in the whole of Konyak countryside.
Where to stay:
Mon- Taiphei Cottage
Contact- +91-9436433782
Longwa- Phamsa Guest House (infront of Angh's house)
Contact: +91- 8974794793
cost 400-500rs for a Single bed room.
Note: All photos on this website are copyrighted material and all rights are reserved.