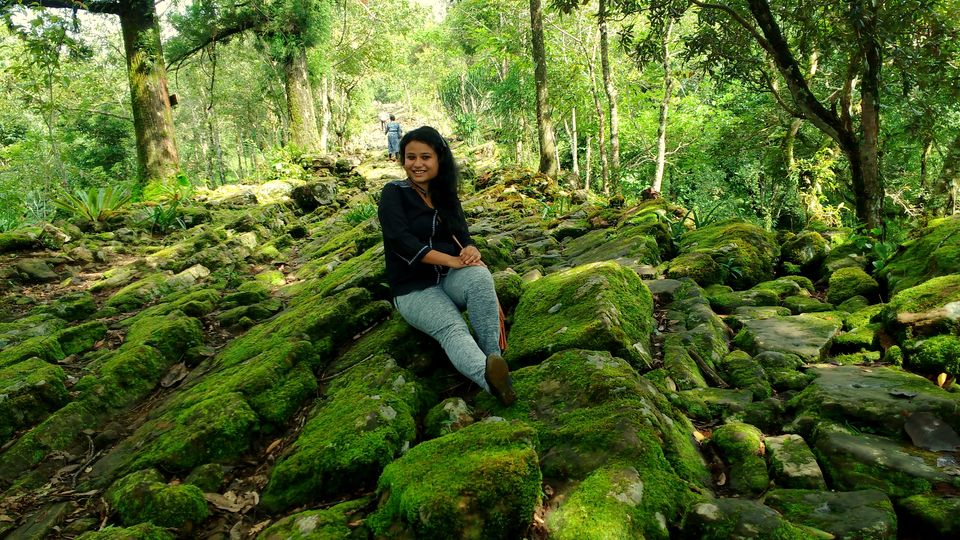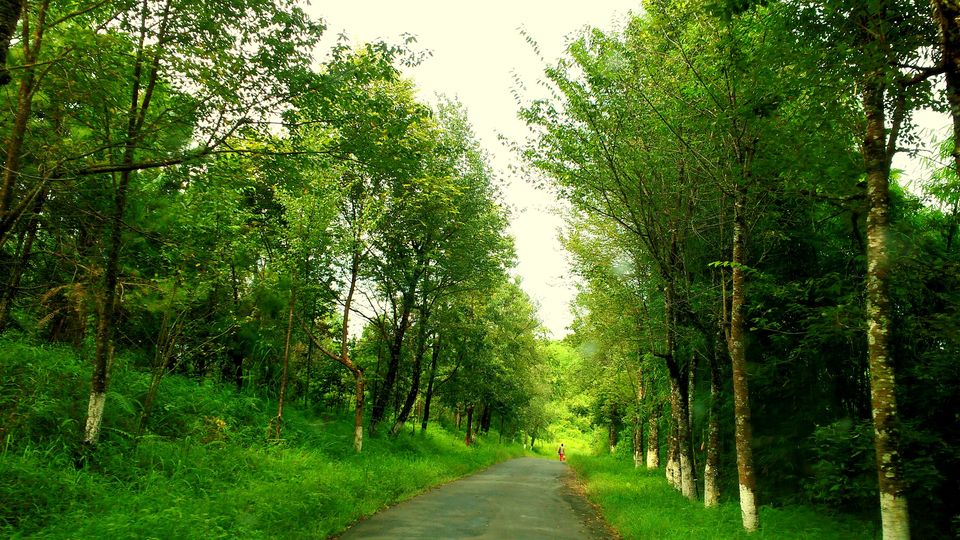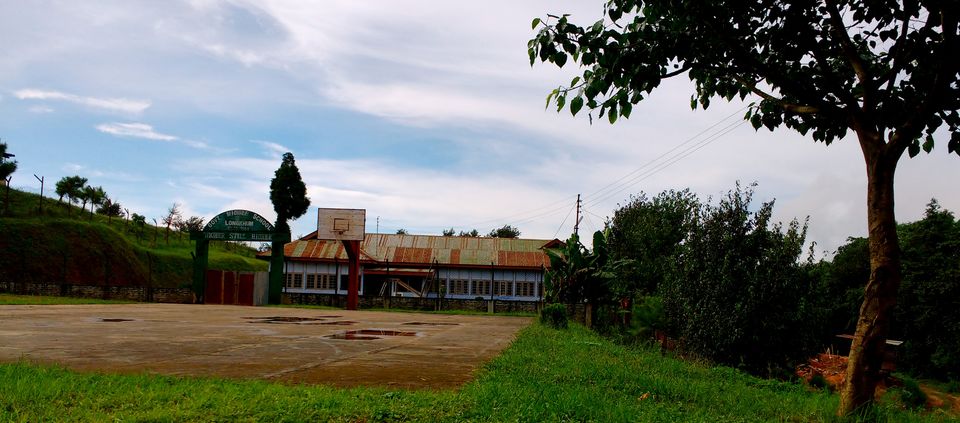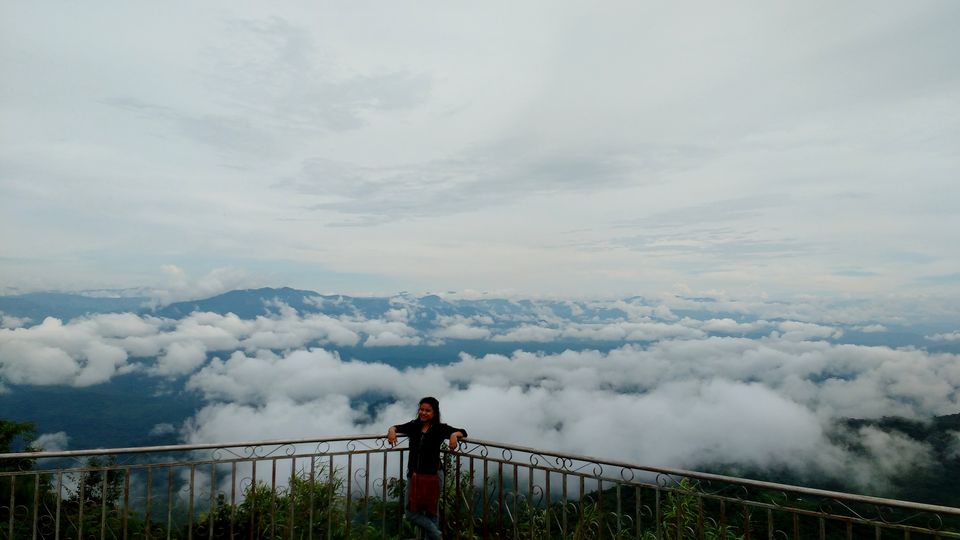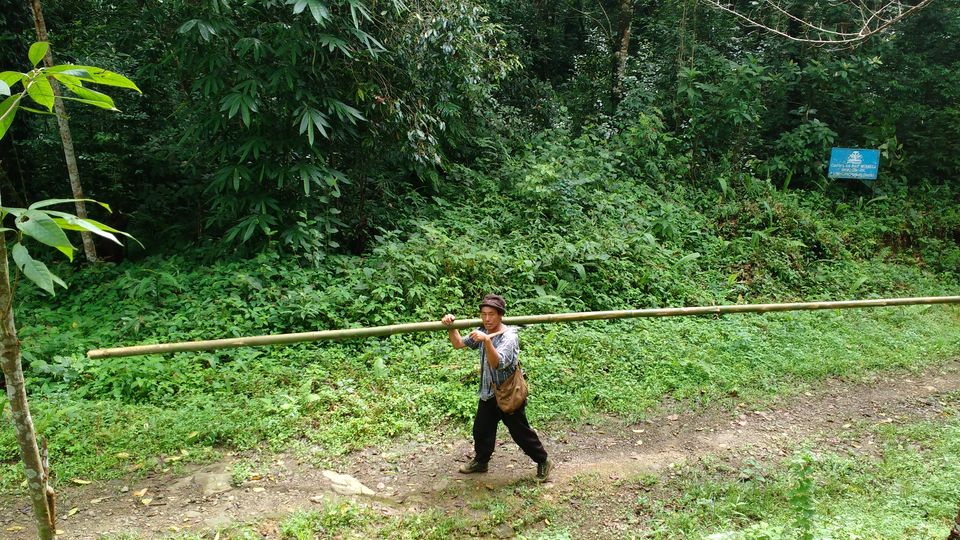 North-East in least explored terrains of India but the natural abundance sprawled amidst the hidden places of North East India is no less than paradise. Behind every wall is a place that we see on poster cards, of valleys, of cascades of waterfalls that leave us with profound feeling of awe, of trails that remind of magnificent travel tales and of people who will leave no stone unturned in making you comfortable. I tend to explore places not by names but by how the journey takes me and offbeat, unexplored places give me high with highest sanity. With my job currently in Nagaland I started taking weekend trips to beautiful places in and around, to villages, to study culture of ethnic tribes and stay my time of residence being a part of them.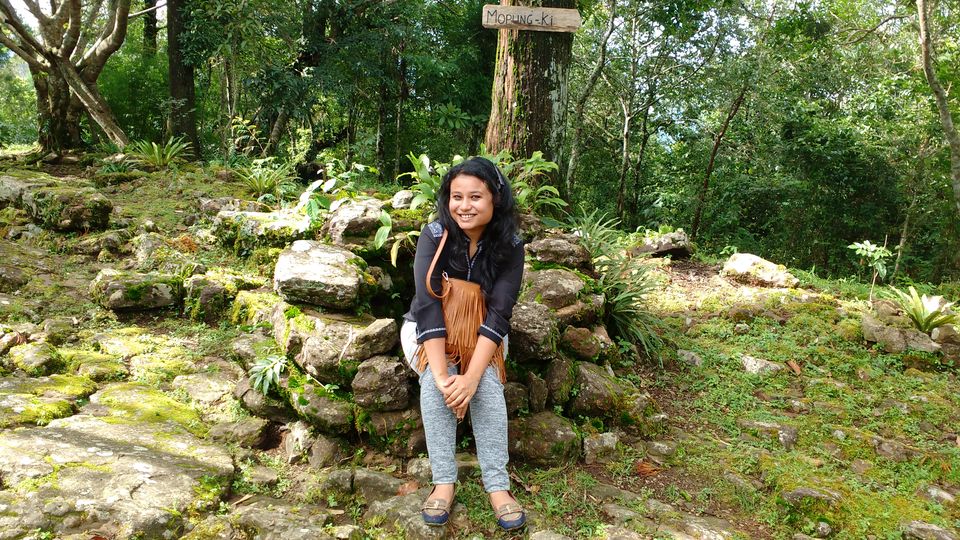 With my love and lust for exploring offbeat places, my journey took me to one of the most breathtaking villages hidden from the world LONGKHUM VILLAGE, located in Mokokchung district of Nagaland. It is also known as Stone Village as it has a complete trail made of stones that lead to a small trek up hill. The village has stone structures and according to natives are graves present from ancient times. There are many mythological stories villagers believing that the village is a place where spirits of the dead family members rest before walking up to heaven. The people also believe eagles to be manifestations of spirits due to their nests present for centuries in Mongzu Ki. A rock also has an foot imprint believed to be of Romeo and Juliet belonging to Ao Tribe and the village is dominated by Ao Tribe of Naga Community.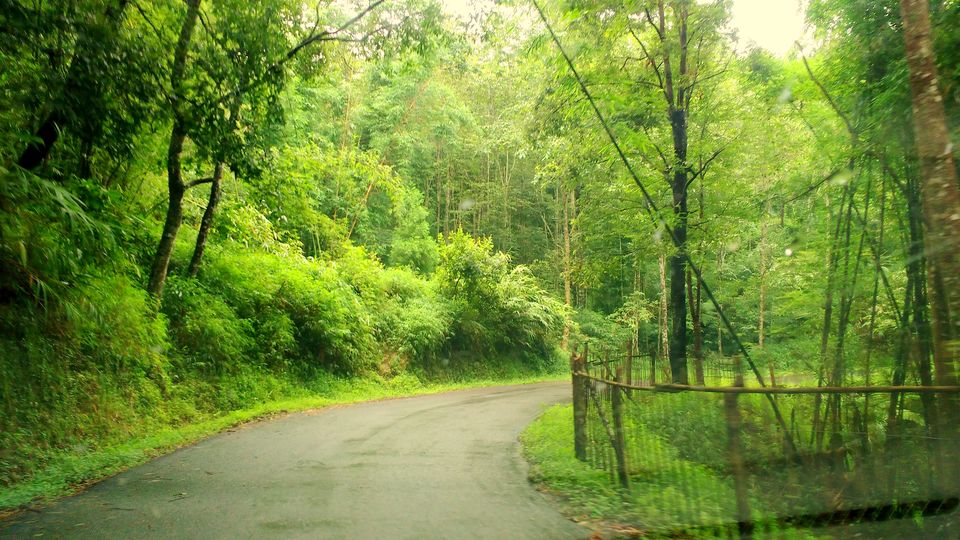 HOW TO REACH LONGKHUM VILLAGE?
It is located in Mokokchung district of Nagaland and is located around 17 to 20 kms from main Mokokchung City. There are many ways to reach Mokokchung but I will be sharing the itinerary I took. I live in Dimapur so the easiest way to reach Mokokchung is to take shared cabs from Mokokchung Sumo Counter at Rs 450 per person and the cabs are available by 6.30 am only. It is recommended to pre-book your cab a day or two before. Alternatively you can take a bus from Mariani located in Jorhat District of Assam and there are trains available from Guwahati to Mariani directly.

After reaching Mokokchung you can hire local city cabs (especially yellow and black in colour) for a day to travel to Longkhum Village via Alichen. The road to Longkhum Village is extremely scenic with road amidst rainforests and will give you a complete countryside feel. The trees whisper in your ears and breeze kiss your face while driving through the beautiful road. There is a small guest house in the village but I preferred to stay in Mokokchung which too has many hotels and guest houses.
WHAT MAKES YOU FALL IN LOVE WITH THE VILLAGE?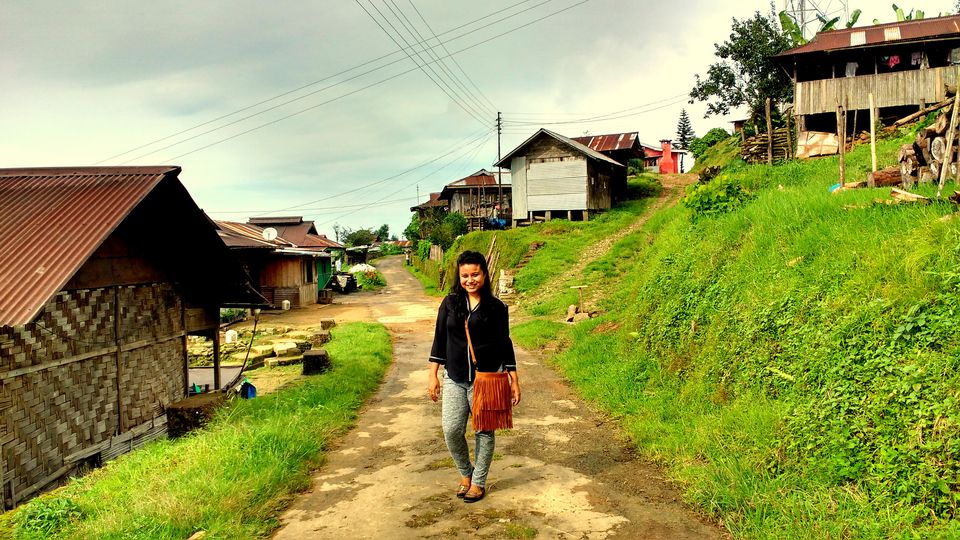 • As soon you enter the village, there is a sudden strike of euphoria and your brain would enter the most peaceful zone. The quaint little wooden houses neatly decorated with flower pots, clean dust free road and cloud floating below you is a treat to eye. Start your beautiful escapade strolling across the village and talking to locals.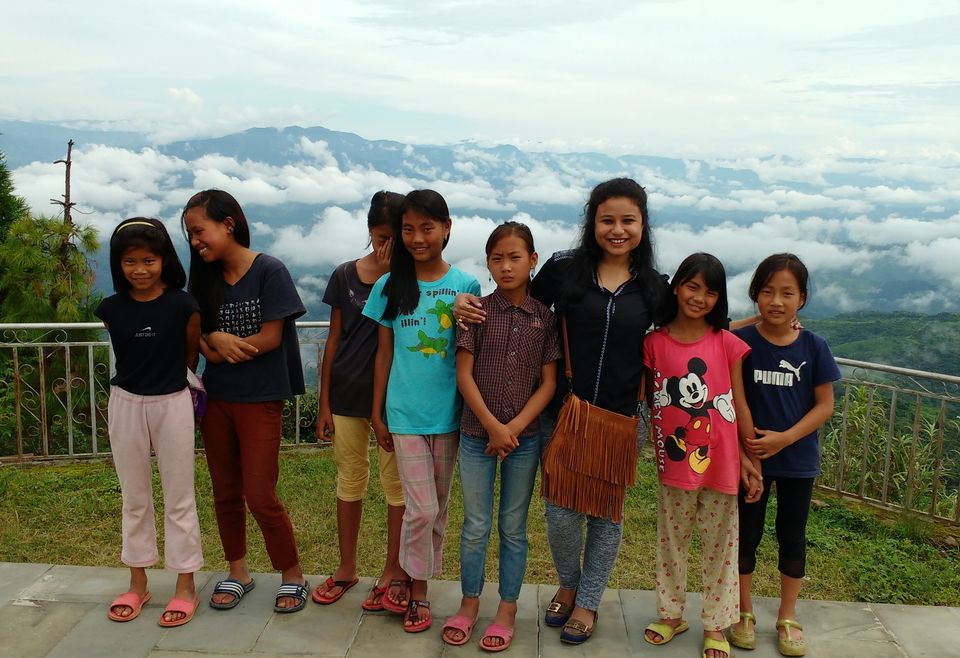 • Walk towards to inner side of the village and you will find a splendid viewpoint. Stand against the railings and enjoy the view of clouds floating below you, the clear view of blue hill and light zephyr adding to the beauty. Wandering clueless I met seven little girls playing around the road, initially shy but they took me on a complete village tour. The kids ran at first as if haunted by devil's blood but later became my best friends. Best tour guides, those little Munchkins.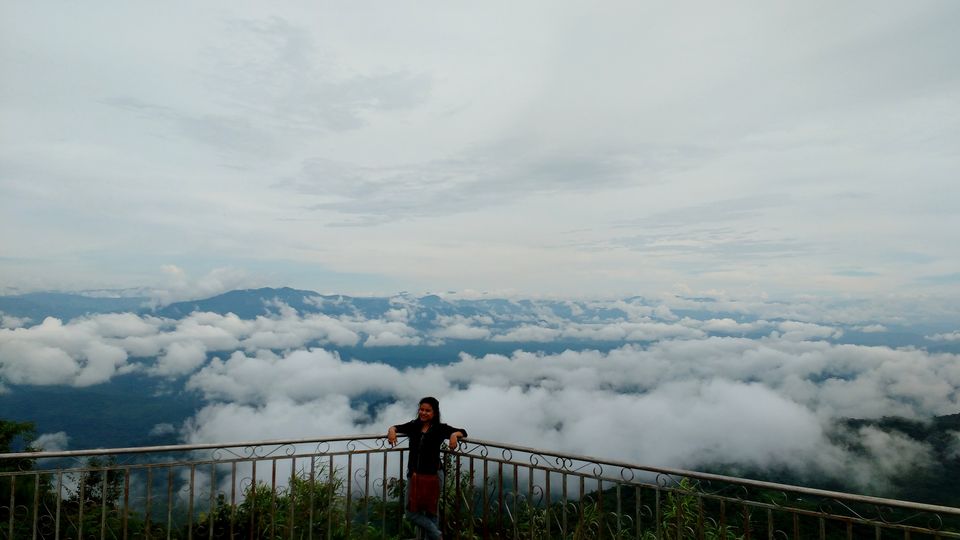 • They led me into a trail completely laid with stones and trust me it is something immensely attractive I have seen in recent times. There were stone crosses, stone structures and stories buzzing out of the place. The stone trail was laid by trees on both sides and led into a narrow plain trail through beautiful jungles into small valley trek.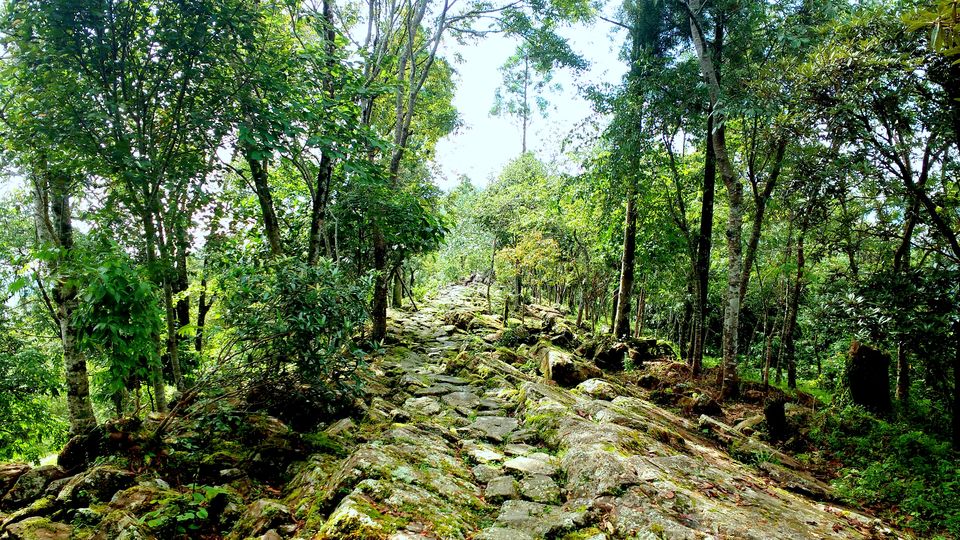 • The trek is an easy and simple one that takes you to stone structure made naturally of rocks and the water falling out of it is considered holy by the natives. The trek further leads to paddy fields and top of the village considered home of Eagles. I stopped and returned back to village after nearly having sort of galloon of water.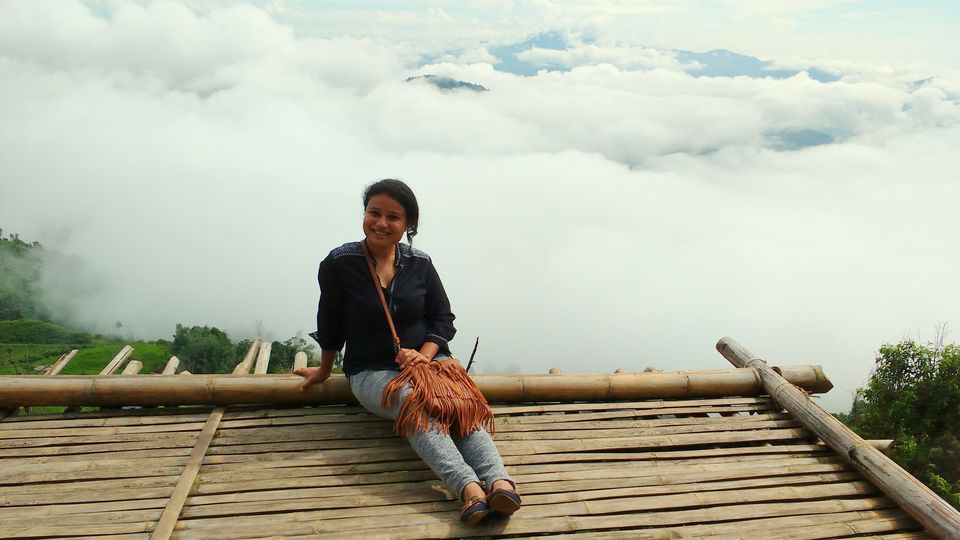 • The idyllic view of the surrounding from above while on the trail is incredibly beautiful and there is a little rest point made of bamboo on the way. Sit for a while and stare the plethora of natural bliss the hidden village has in store, pristine and unadulterated by mechanics and monotony of urban life.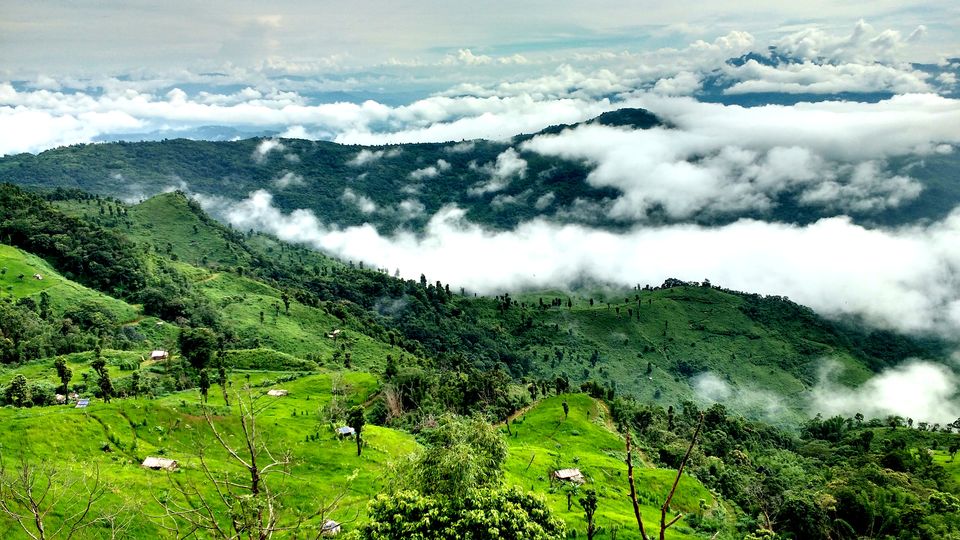 It was an offbeat one day trip to this beautiful village in Nagaland but a part of me remained there, a part of my heart beats to go back and it indeed is one of the most memorable travel story I ever experience.