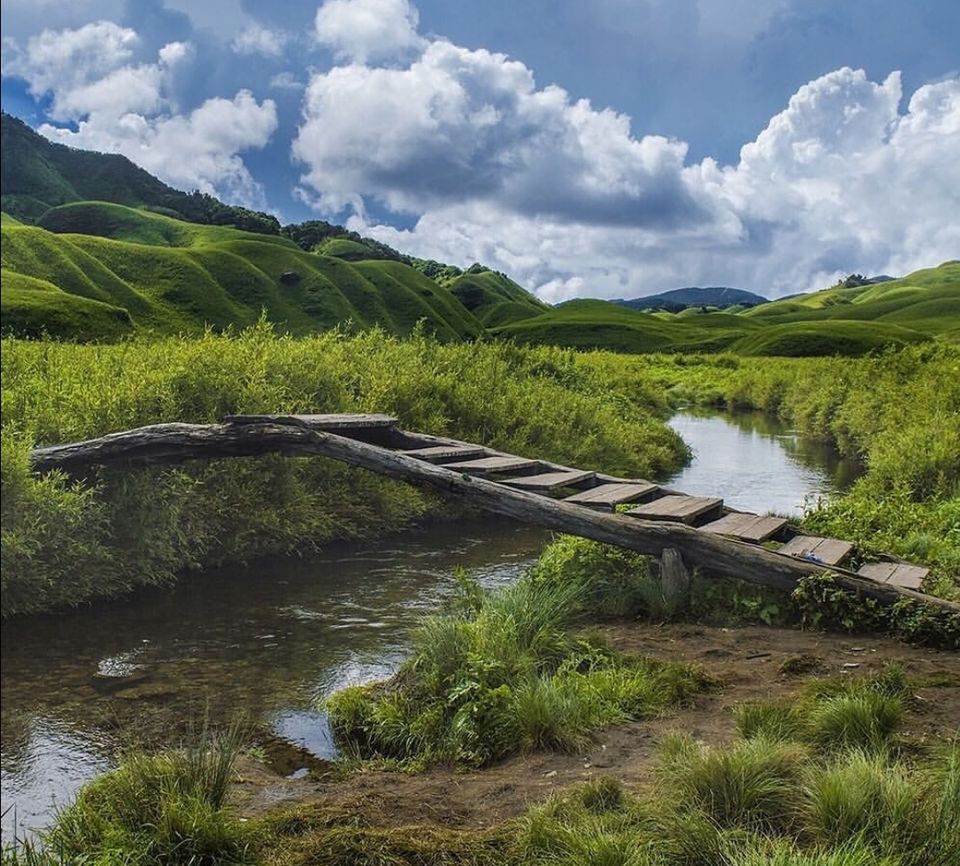 Dzukou Valley sits high amongst the clouds, at 2,452 meters above sea level, straddling the border of Nagaland and Manipur in northeast India. In summer, vivid green hillocks pave the way for blue mountaintops, and bright flowers wave in the winds amongst the tall grasses. In winter, temperatures drop far lower than one would expect in such tropical states, and the valley freezes, sometimes covered in white snow.
Dzukou Valley is most famous for its multicolored carpets of flowers that bloom in summer, most notably the Dzukou lily which is found only in this valley. The flowers begin to bloom with the monsoon season, and the first two weeks of July are usually peak flower season. But if you can't make it during flower time, I assure you, it'll be gorgeous at any time of year, and it has much more to offer than colorful flora for saturated selfies.
It's a beautiful place to hike around in itself, flowers or not, and if you're into rock climbing there are plenty of opportunities to break a sweat within the valley. Even more interesting (to me, anyway), the valley is well-known and loved by local tourists from Nagaland and Manipur, but has yet to be "discovered" by foreigners and domestic tourists from further abroad. Go visit while you can, because India's northeast is almost certainly going to experience a tourism boom in the coming years.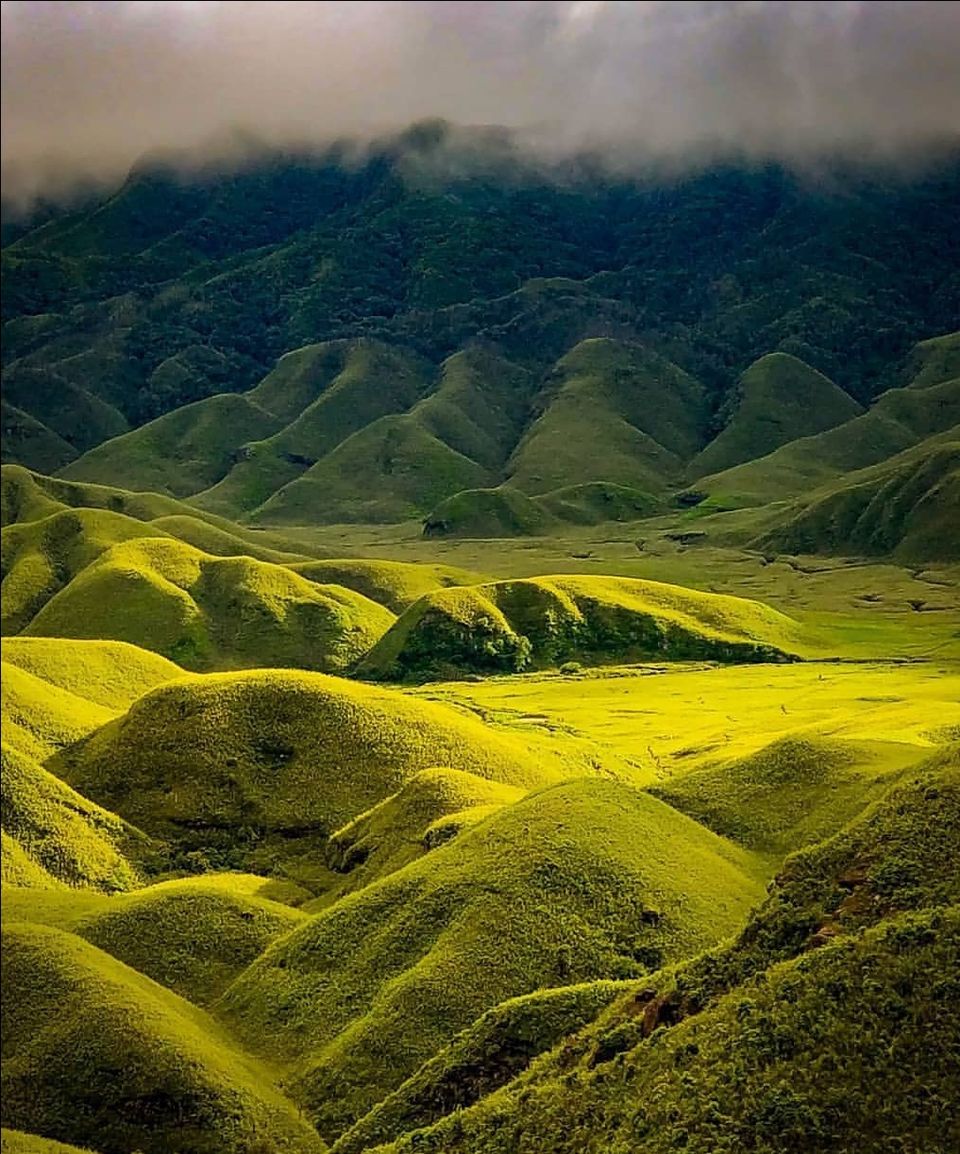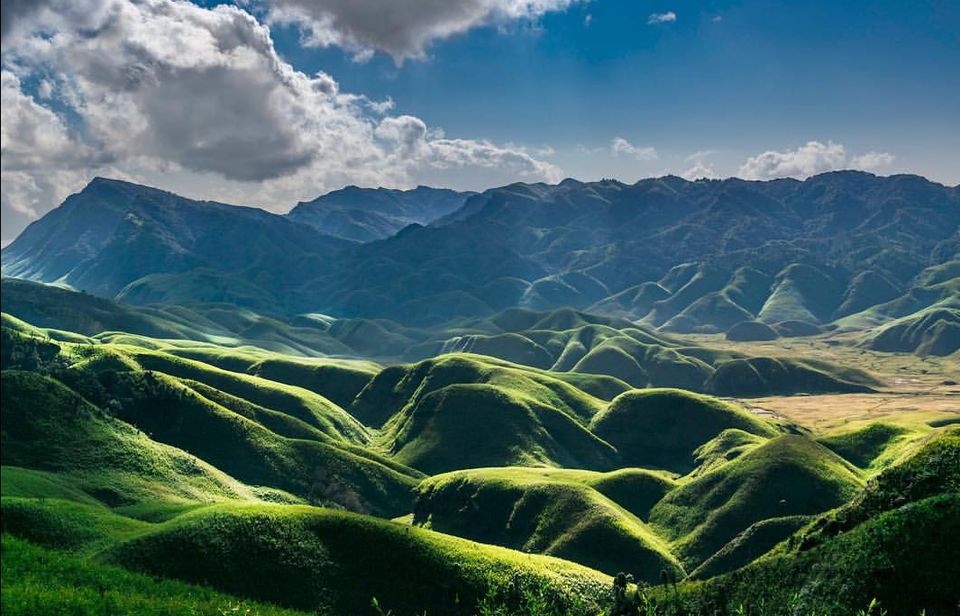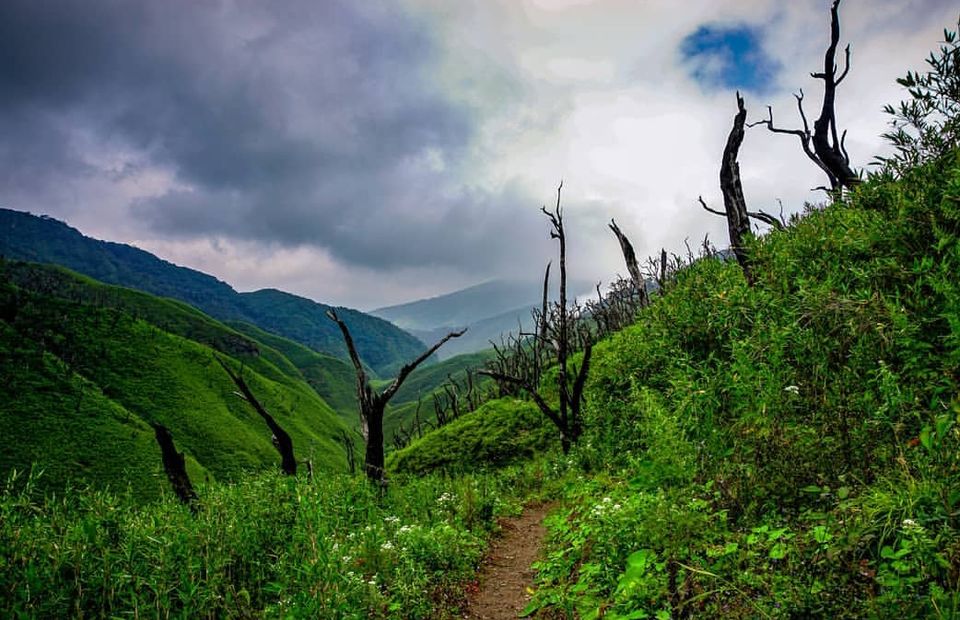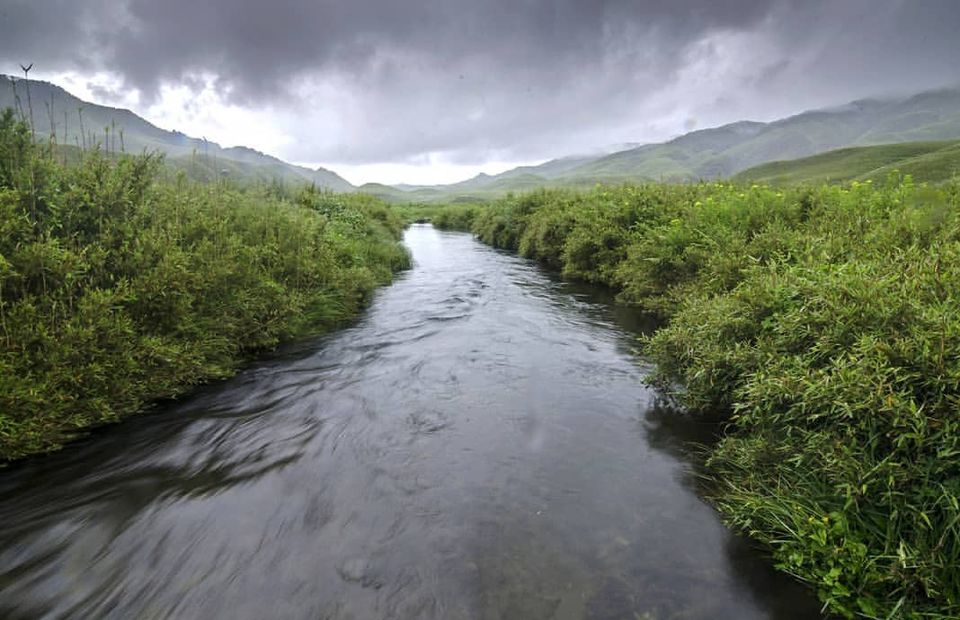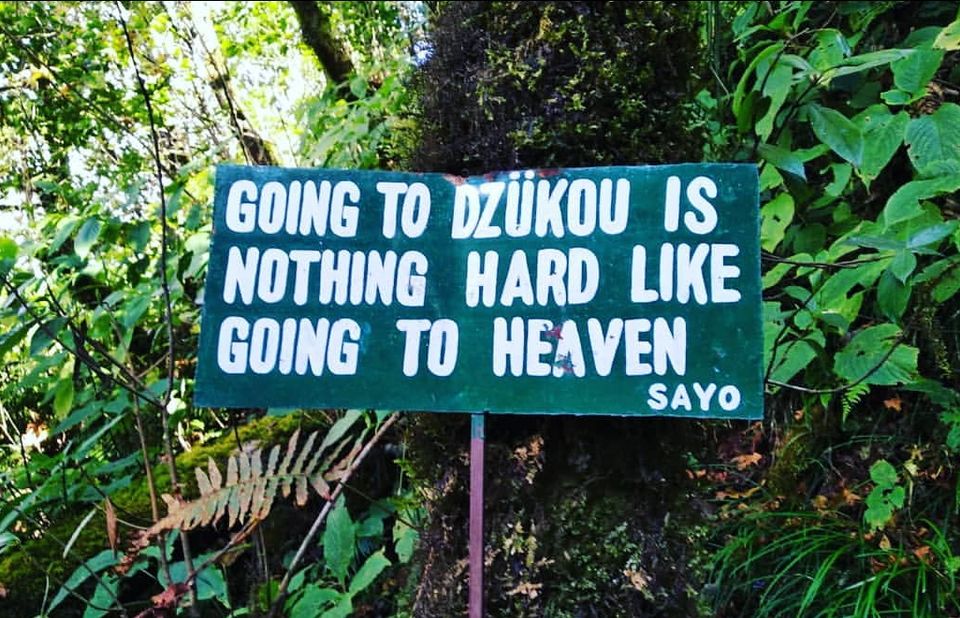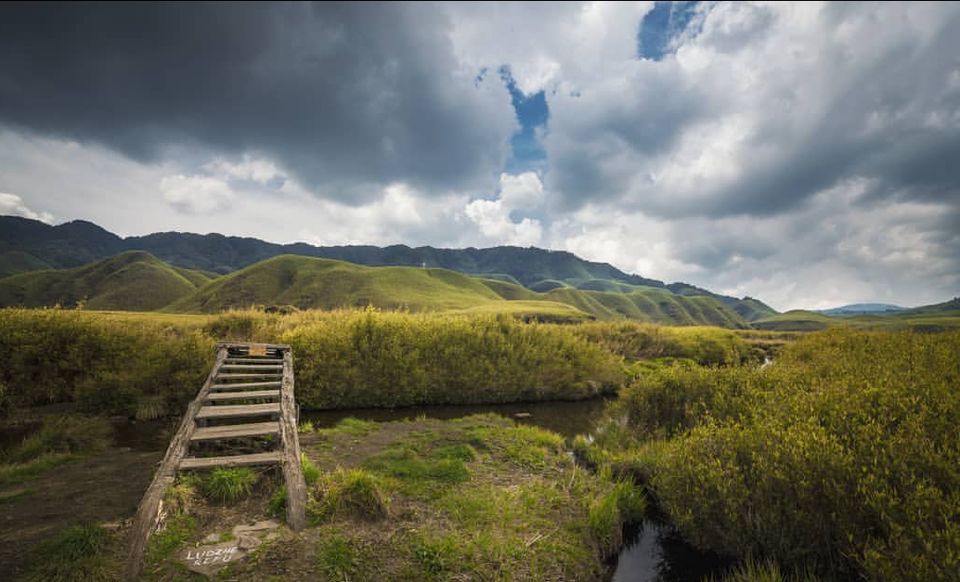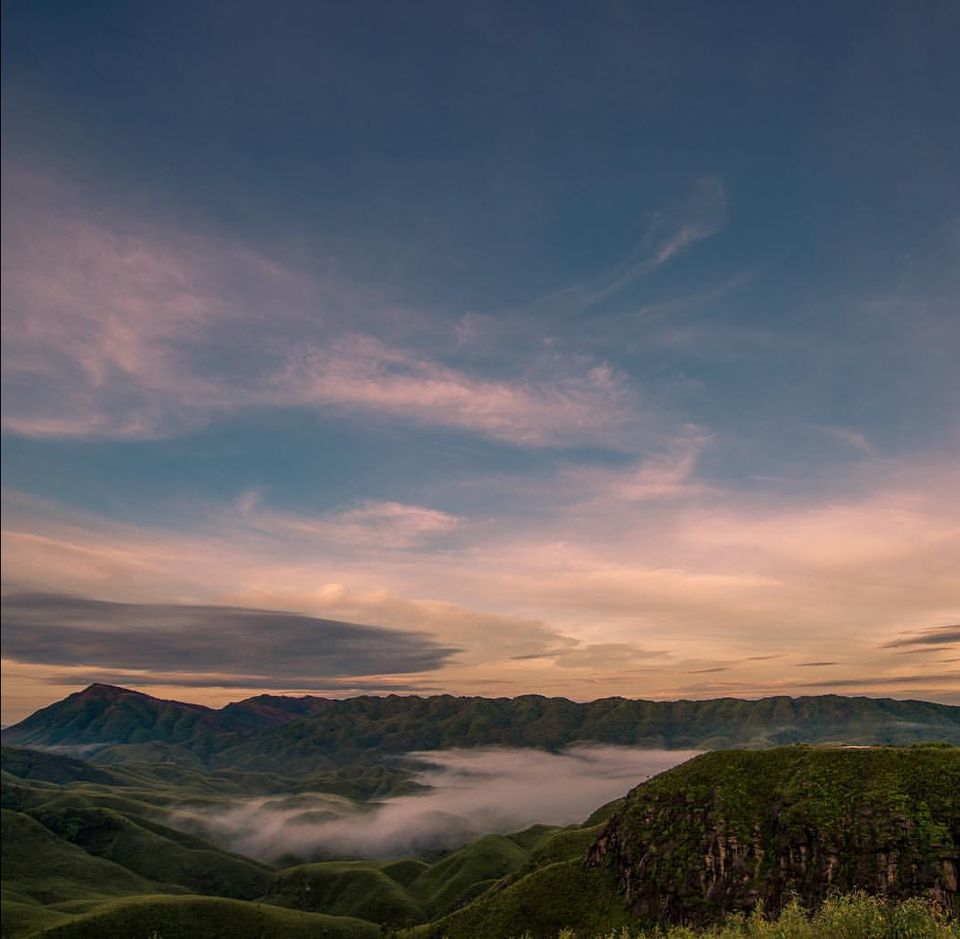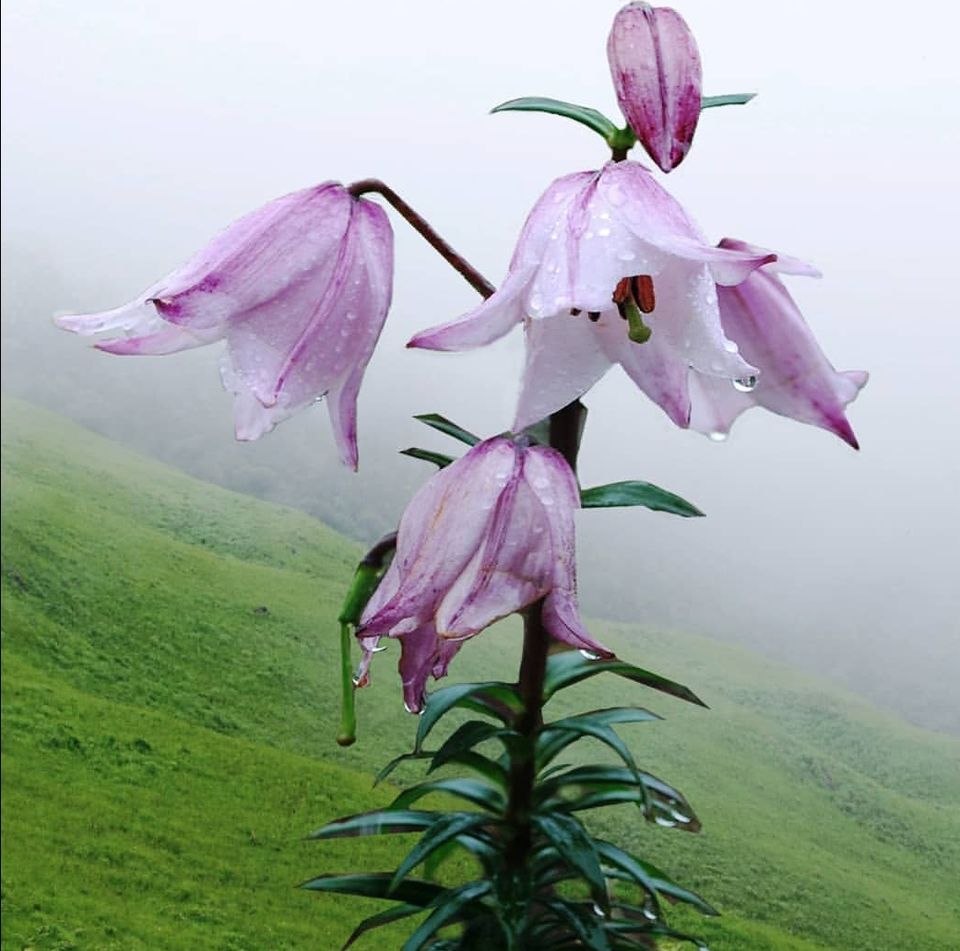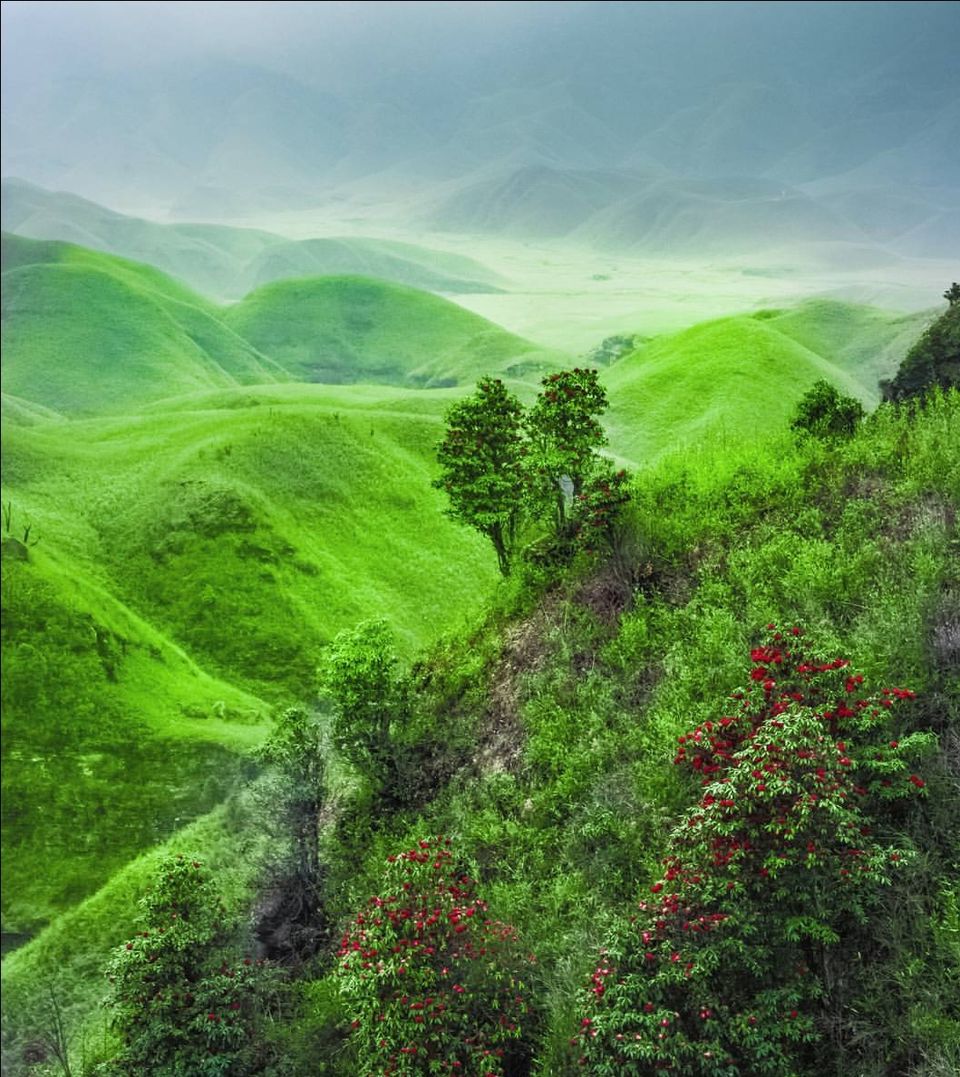 How to get to Dzukou Valley from Nagaland-
Although it's possible to get to the valley from Manipur, the main approach is from Nagaland. There are no amenities on the Manipur side, the trekking trail is much more strenuous, and roads to the valley are in poor condition. Most visitors from Manipur drive to the Nagaland side to enter the valley.
If you wish to approach from Manipur, make sure you have the proper equipment and a local guide who knows the way. This guide will focus on how to get to Dzukou Valley from Nagaland.
From Kohima, the laid-back capital of Nagaland, getting to Dzukou Valley is a relatively straightforward affair. The valley can be approached from two towns: Jakhama and Viswema. Jakhama (spelled Zakhama on Google Maps) is about 20 kilometers from Kohima and Viswema about 25 kilometers away from Kohima. Kohima itself is reached by bus. The nearest railhead to Kohima is in Dimapur. 
To get to either of these towns from Kohima, take a shared taxi from the Network Travels AOC Bus stand. There are several yellow vans and Sumos parked—just ask one of the men sitting around, and you'll soon be pointed to the right vehicle. It costs 40 Rs per person to get to Jakhama, and 50 Rs per person to get to Viswema. The taxis leave when full, and it takes about 30-40 minutes to reach Viswema.
How to approach Dzukou Valley -
The approach you should take depends on your fitness/masochist level. The Jakhama approach is more demanding but takes less time. The Viswema approach is more gradual but generally takes longer.
I recommend taking the Viswema approach entering the valley and exiting via the path to Jakhama.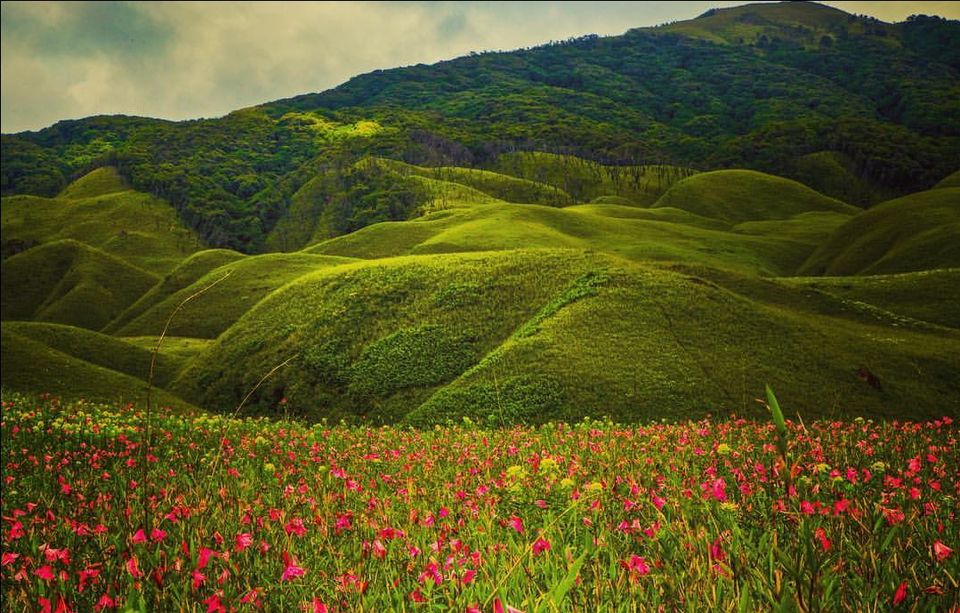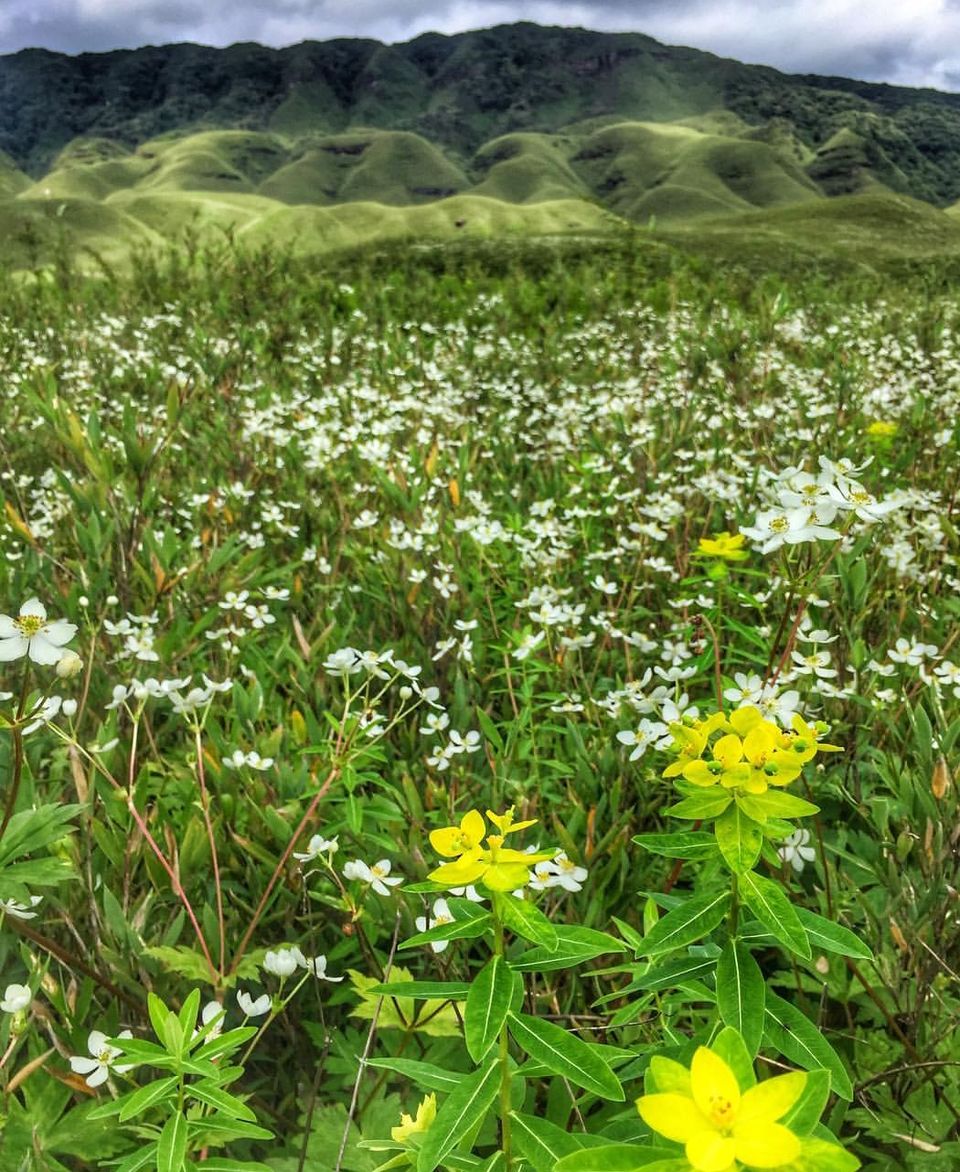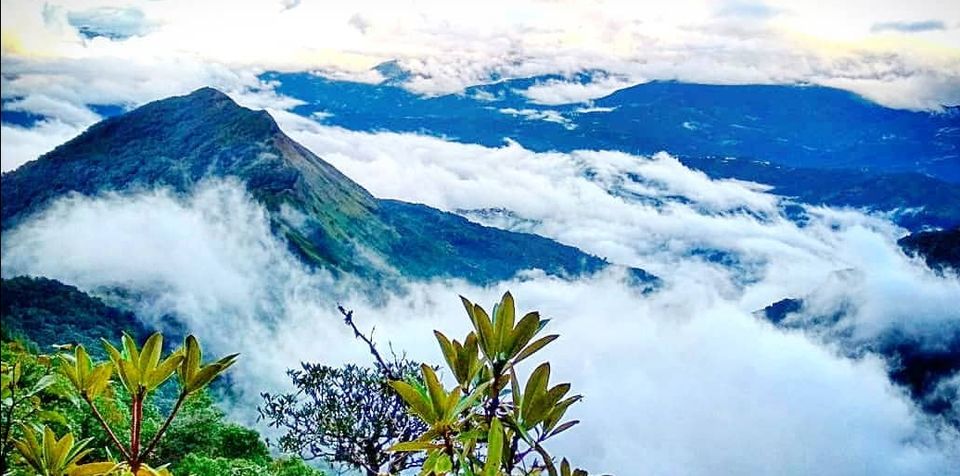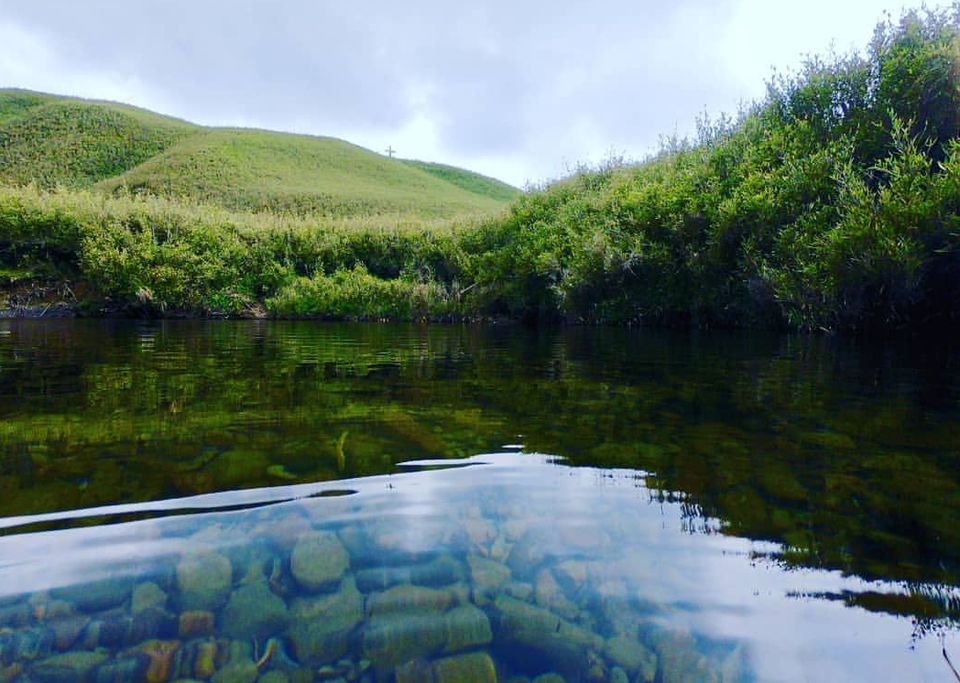 Getting to Dzukou Valley from Viswema
The Viswema approach starts with roughly 8 kilometers of motorable road. The road slopes up gently, and the walk takes around 3 hours. You can hire a taxi from the main highway to the end of the motorable road, but be prepared to pay 1,500 Rs for the ride. Alternatively, you can try hitching a ride. There's some construction going on at the end of the road, and the construction workers will probably let you jump on the back of their truck if they pass you. You could also walk to the trailhead, but this will take another hour or so.
To get to the valley, follow the trail for about 45-minutes to an hour. The climb is steep and could be slippery depending on the weather, as there's a lot of dirt/mud. Be careful!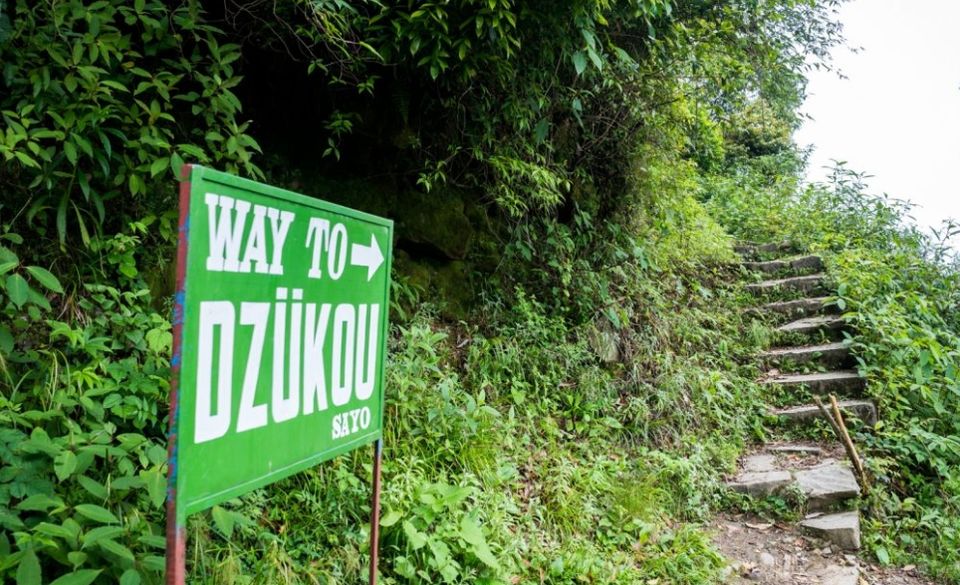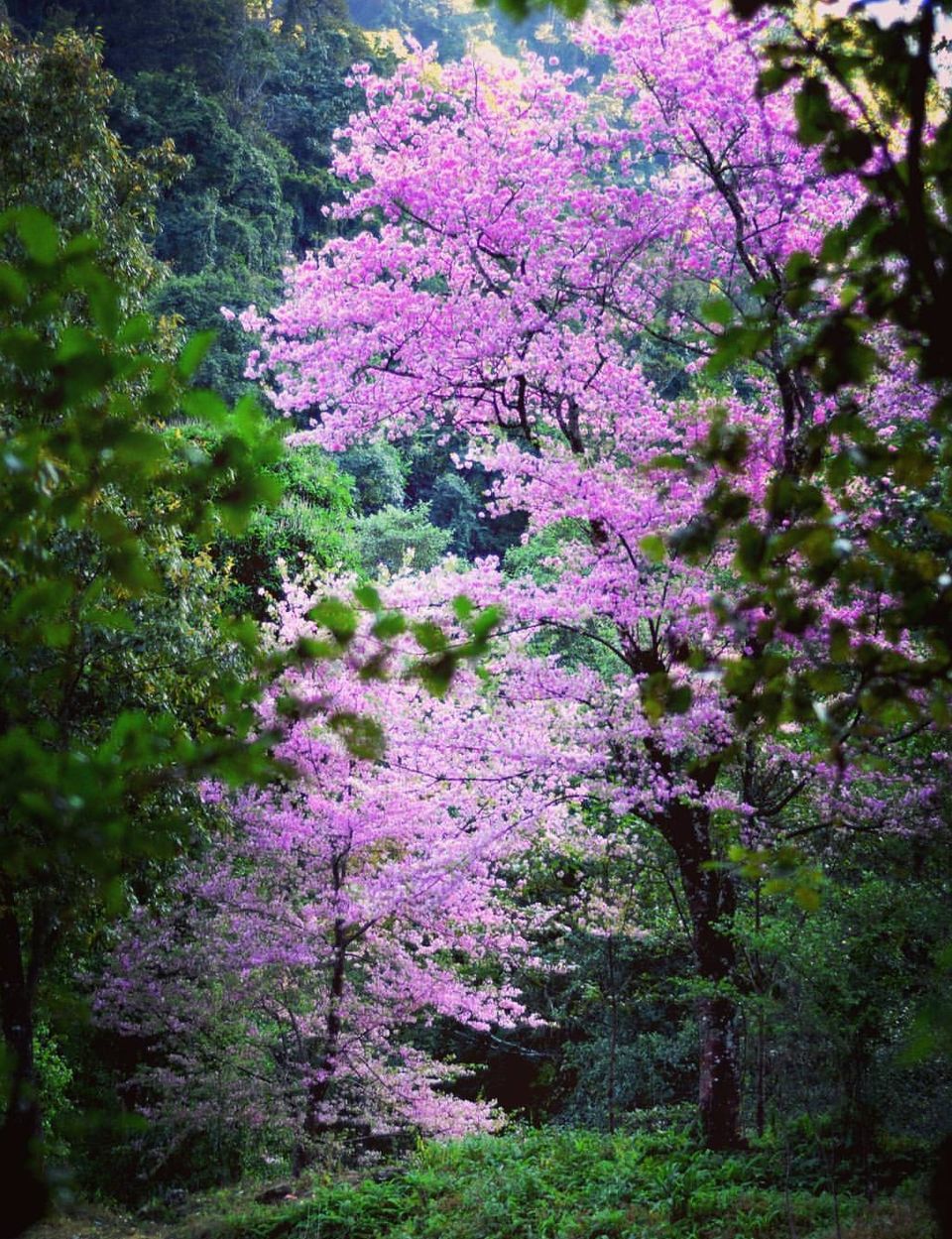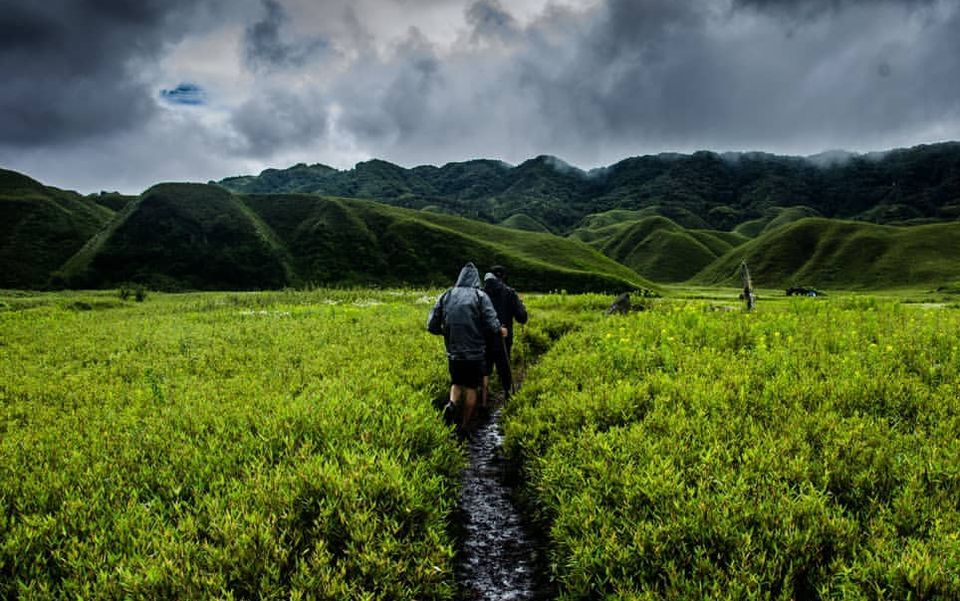 Getting to Dzukou Valley from Jakhama
The approach from Jakhama is much more demanding than the one from Viswema, and unless you're into that sort of thing, we recommend you take this one down, not up. The steep path is lined with rough-hewn stone steps, which are much easier to walk down than the muddy trail up from Viswema. It took us about 3 hours to walk down from the valley to the main road on this path.
If you're heading upwards, from Jakhama there's a motorable road for about 3-4 kilometers, after which your ascent starts. It'll take at least 4 – 5 hours to walk up, and it's a pretty steep affair. The steps are in good condition, though, and you'll arrive very close to the rest house in the valley. The path eventually merges with the trail through the valley starting near Viswema.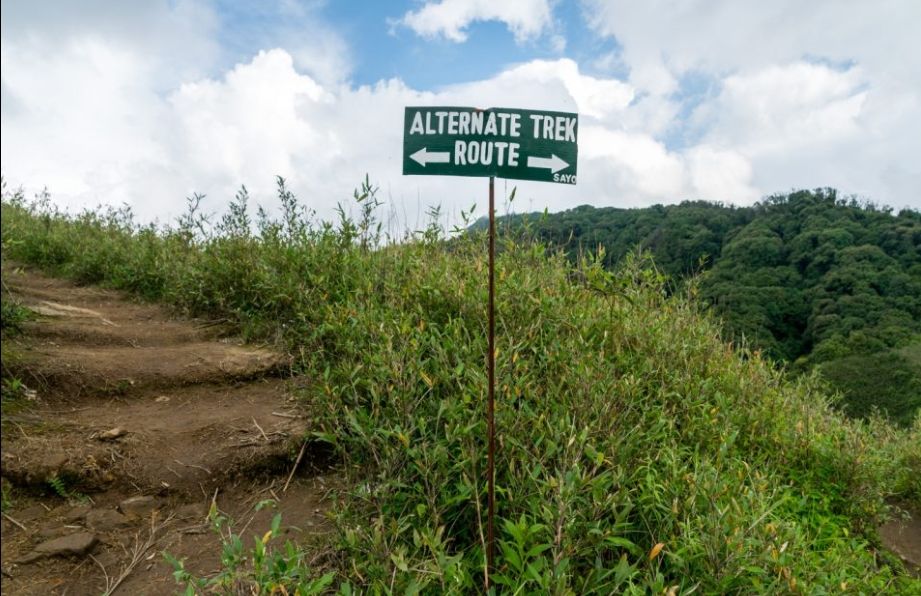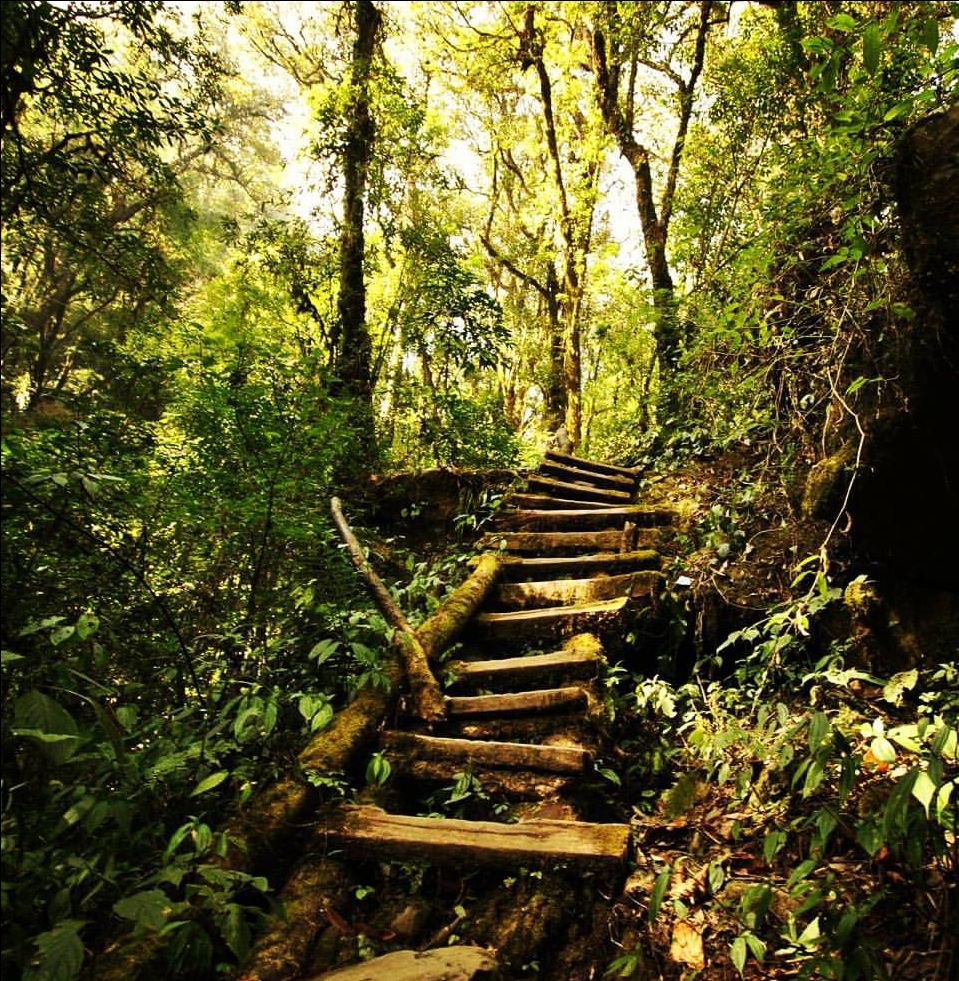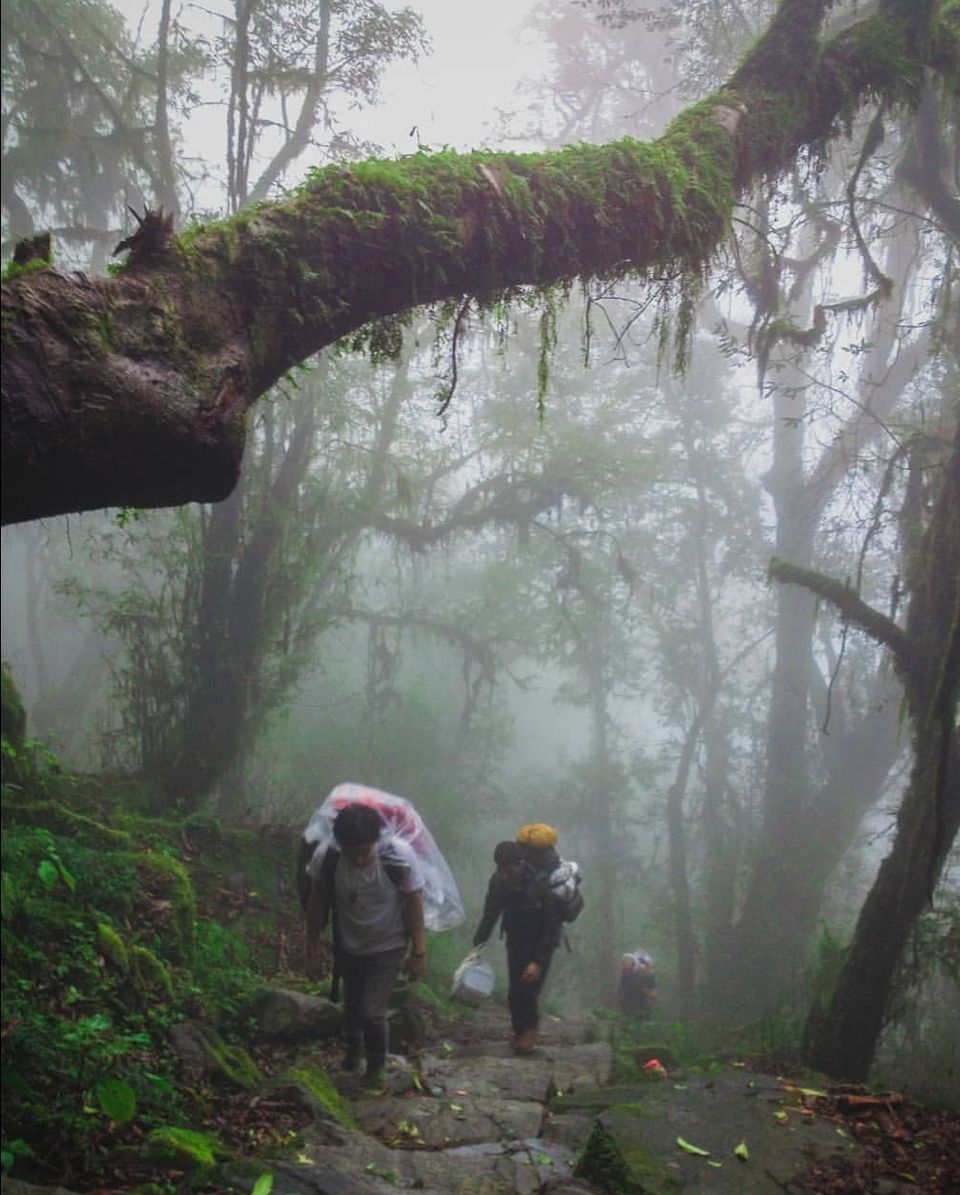 Cost of visiting Dzukou Valley-
Entrance to the valley costs 20 Rs per person for people from surrounding villages, 50 Rs per person for other Indians, and 100 Rs per person for foreigners. Entrance fees are paid at the rest house, and you only need to pay once, not per day.
Where to stay in Dzukou Valley-
There is a basic rest house overlooking the valley, offering two refugee camp-like dorms and five private rooms with barebone amenities. Bring your own inflatable mattress, or you'll regret your poor life choices.
The dorm costs 50 Rs per person, and private rooms are 300 Rs per room. Mattresses, blankets, and pillows are extra. Simple breakfast and dinner are also available.
If you have the proper gear, the valley is also a great place to camp. There are several natural campsites in the valley. The main site is smack in the middle of the valley, while the others are sheltered by small caves. You can camp virtually anywhere you want, however, as long as you pay the park entry fee. The valley is a popular camping spot for local tourists, and when we were there several groups has set up camps throughout the valley. If you ask nicely you can probably join such a camp if you want to.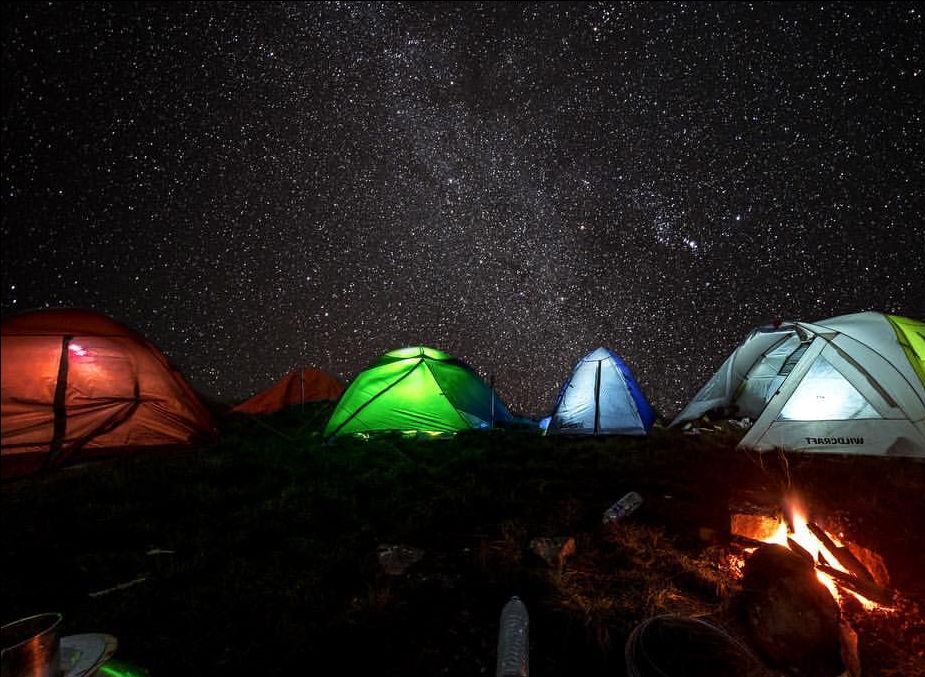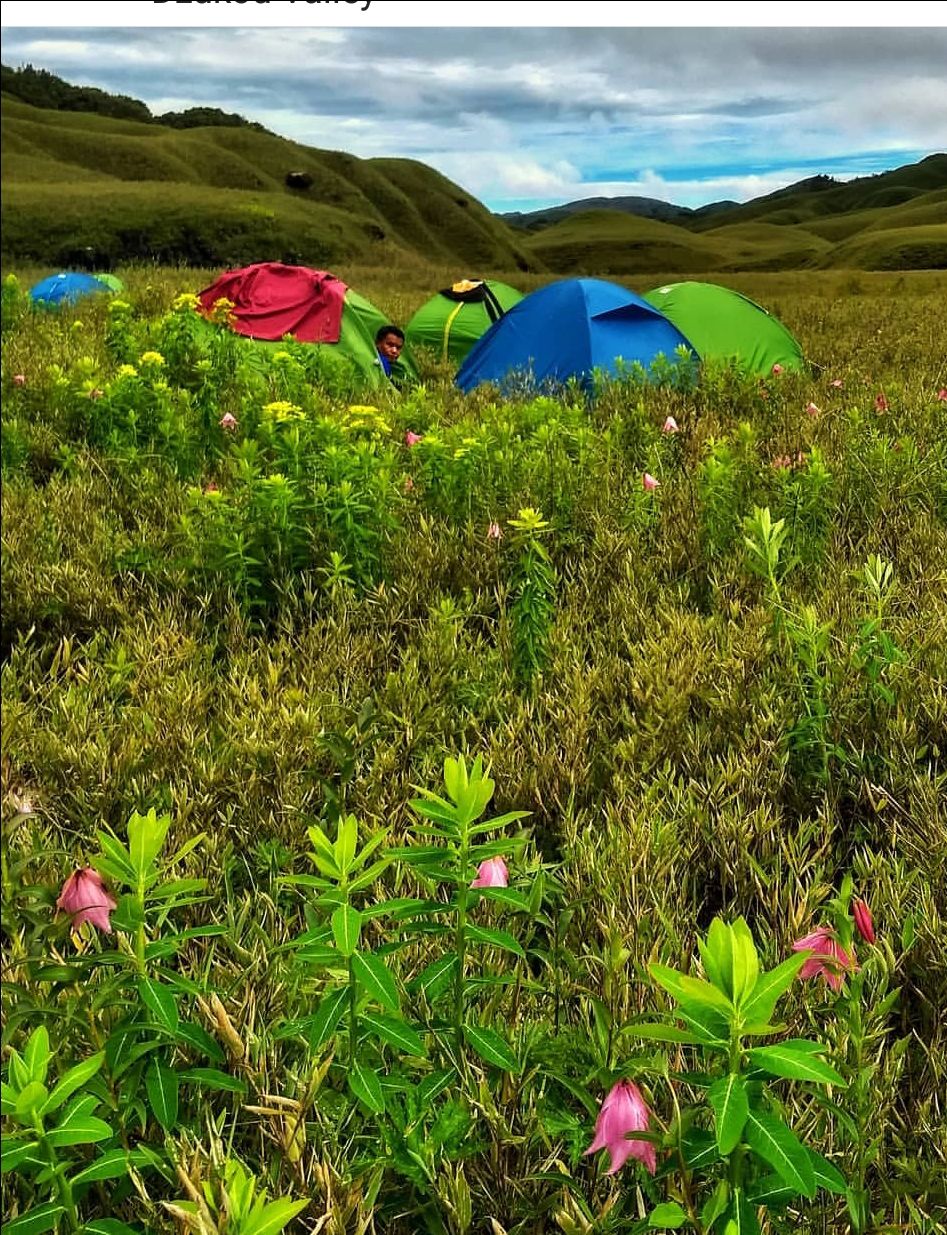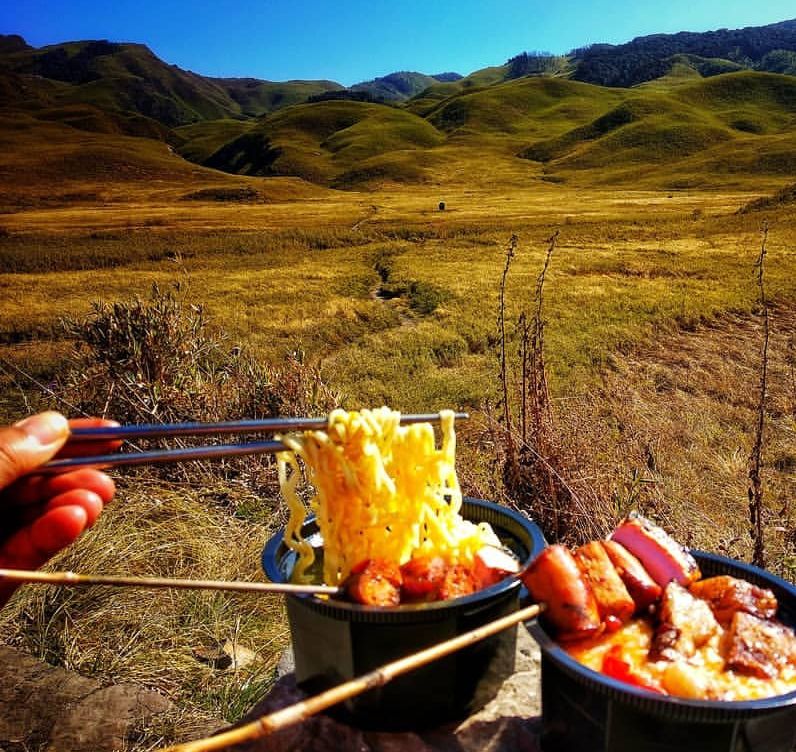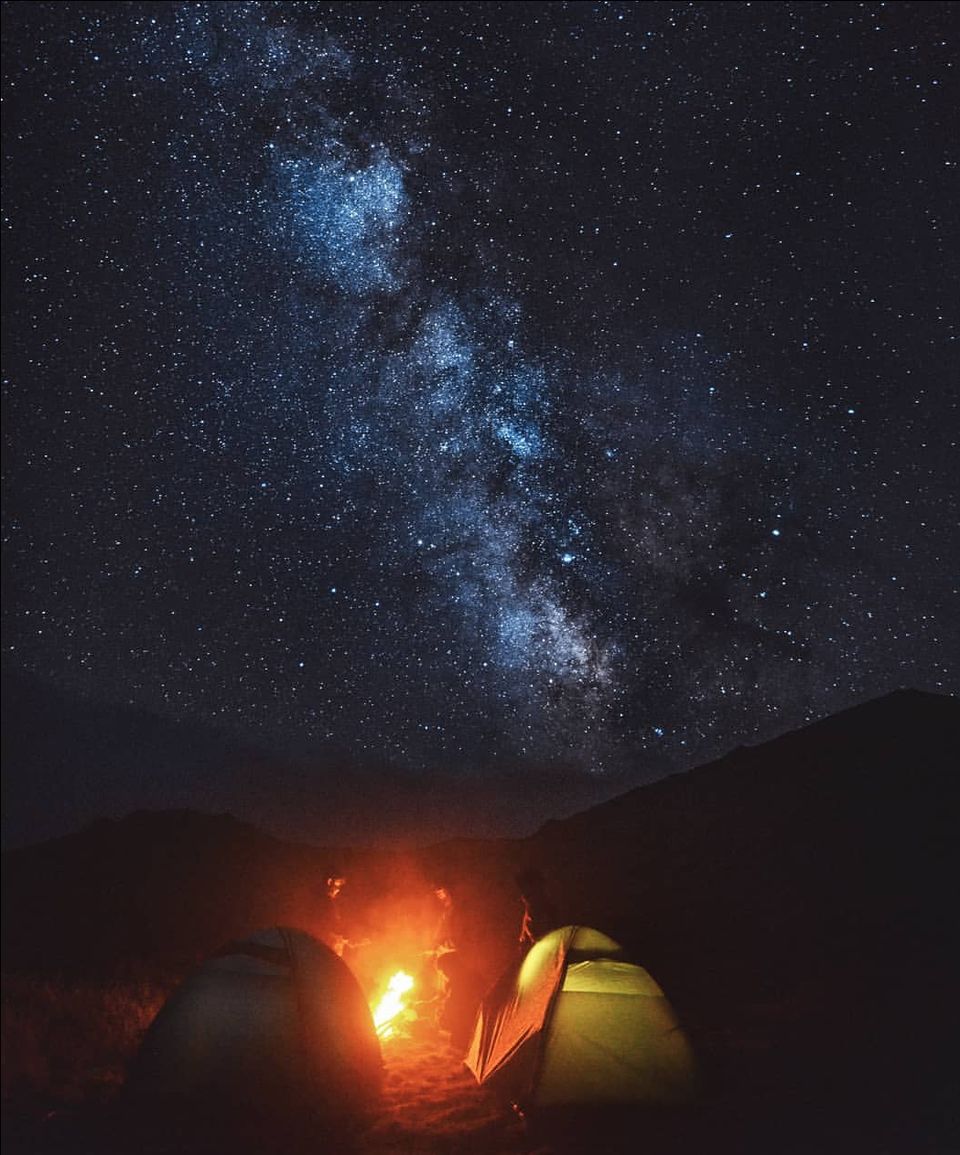 So there you have it, a quick guide on how to get to Dzukou Valley from Nagaland.