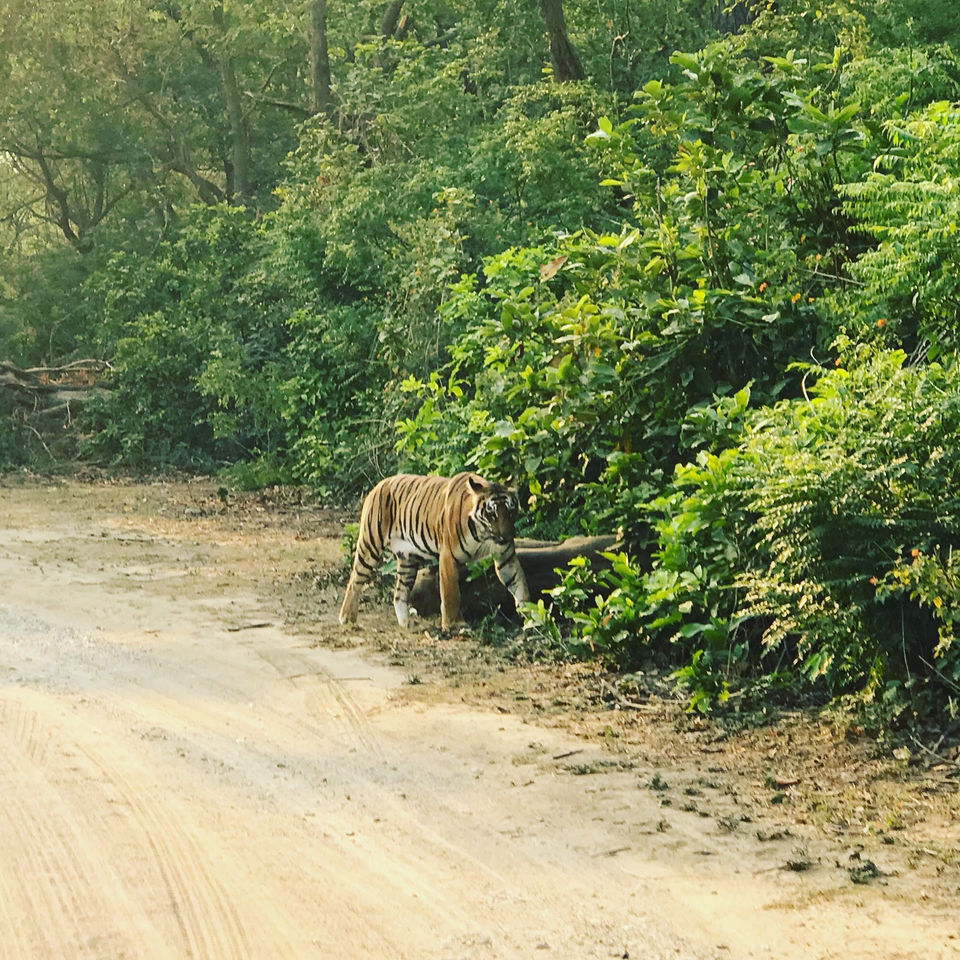 The First National Park of India..
Jim Corbett's National Park. Located in Nainital district of Uttarakhand.
I visited many forests including national parks and sanctuaries but I had no such experience to share.
This time I have a lot to share....
We were coming from Nainital. We booked our trip through Indian Voyage team . They picked us from Ramgarh and from there to Jim Corbett it was few kilometers.
Since there was no network inside the jungle we made all our important calls and took some food and entered into the jungle . Our guide made pass for us at entrance and from here our journey started.
Corbett spans over an extent of 520 square kilometers and this National Park has been divided into different zones for tourism and safari purpose.
We stayed in Gairal Zone and made our Safari in the Dhikala zone..
We reached our guest house almost 12:30 p.m and had our lunch there.
Evening Safari Time:
We saw few elephants(in water, near lake and one of them shaking trees etc.), deers , monkeys , birds , peacock etc .
We saw only tiger's paws but there was no tiger.
All of us were disappointed, though we had one more safari in morning. We came back to guest house.
We finished our dinner and it was 8'o clock in the evening..
We took the chairs on the ground and started chatting there...
Forest Ranger , not sure exact name of his post but he was the senior most.
We started asking him the experiences he had through out his life in this jungle and really he had so many real life experiences ...
A river was passing beside our guesthouse.. and that was the place where animals used to come for water....
Suddenly we heard a tiger roaring and trumpeting of elephant..It was few miles (1 or 2) away, I can't express the feelings of that moment in words.. we just didn't know what to do.. whether to run to our room or to stand there
We were scared..very very scared.
It was not once. We heard for few more times.. saw that ranger was sitting in his balcony with his gun.
We came to know the story after few minutes and according to them(People who are working in the guest house) tiger was trying to attack the baby elephant and then mother elephant attacked back..
It continued for the rest of the night.. we were both scared and excited..
Then we had high hopes for tomorrow.....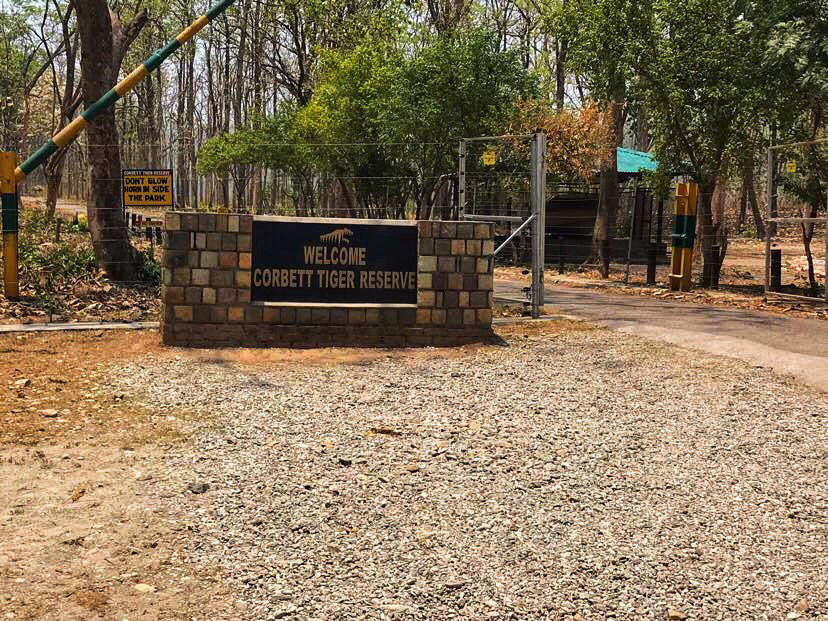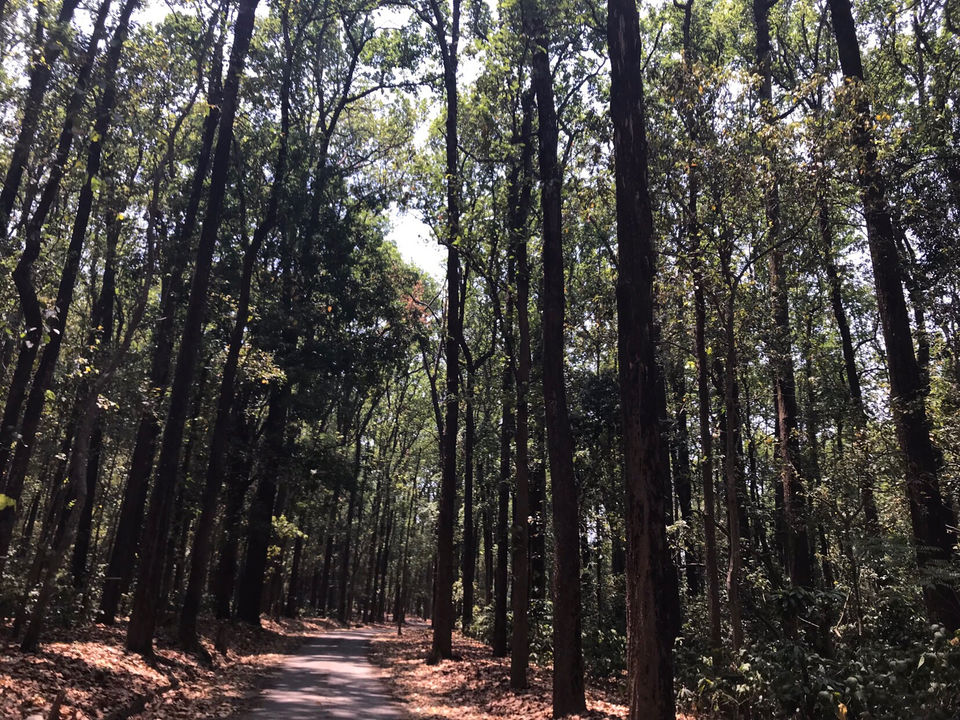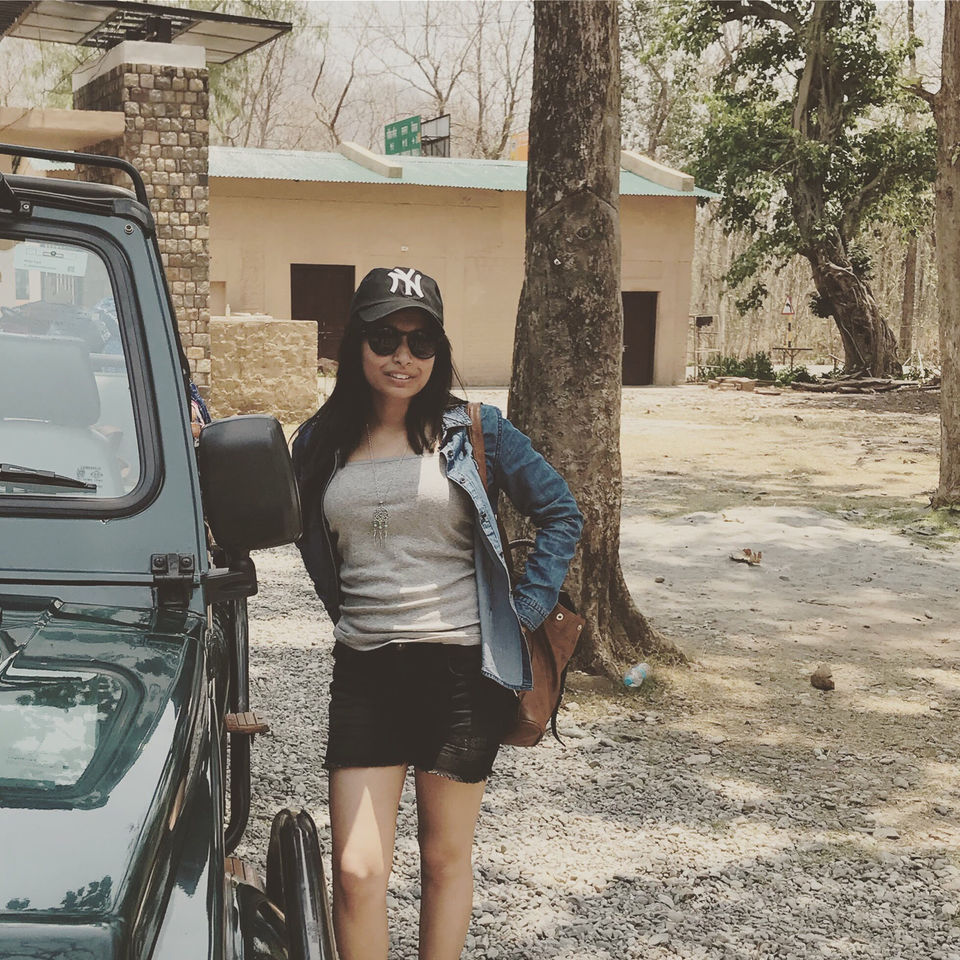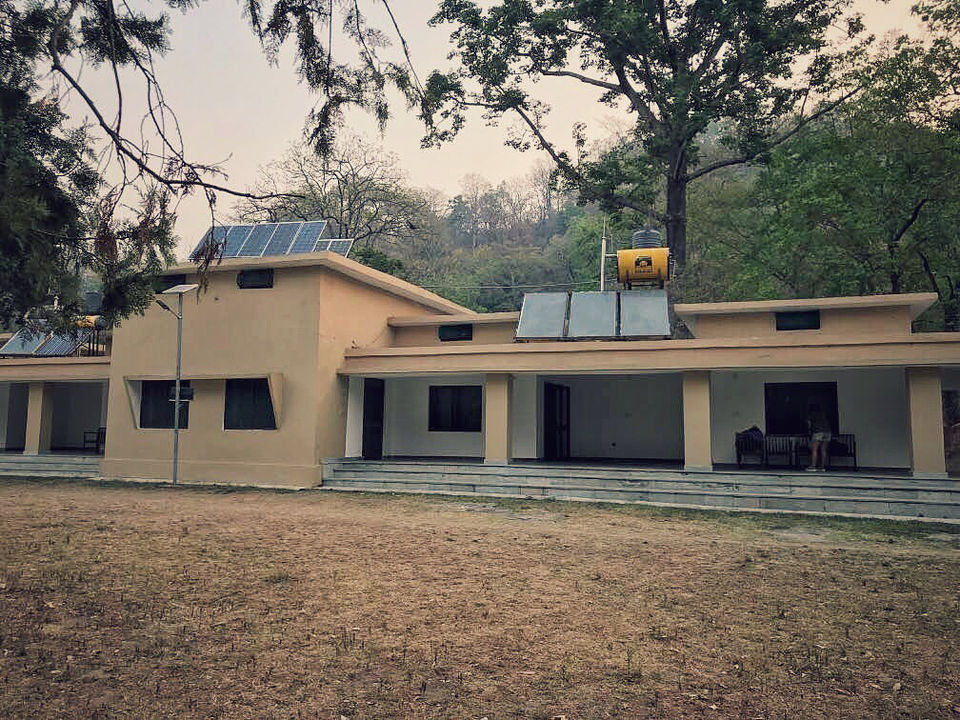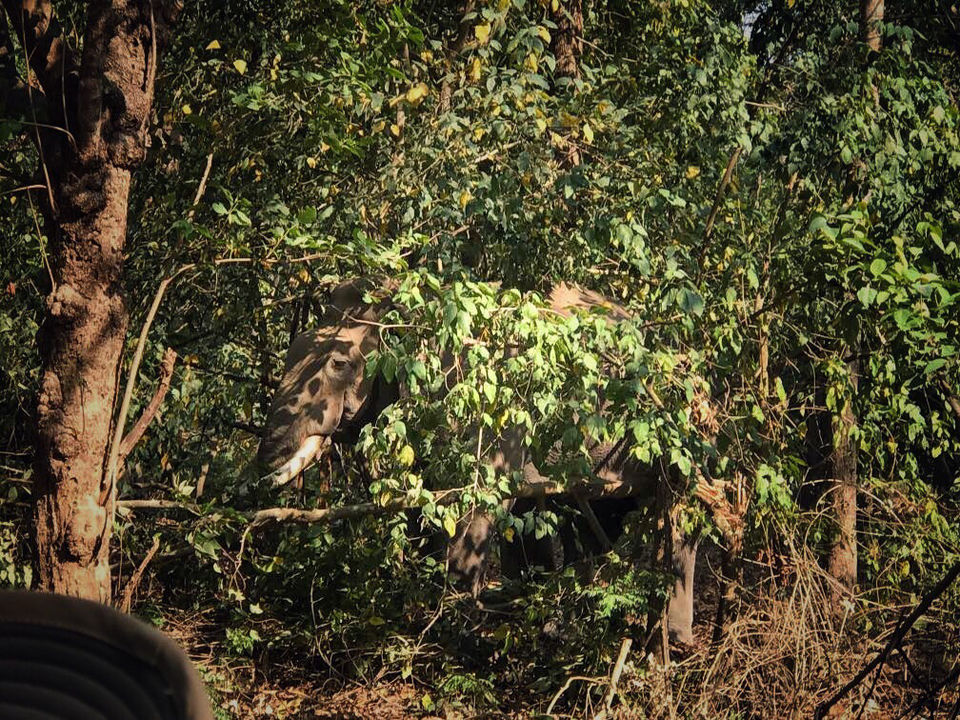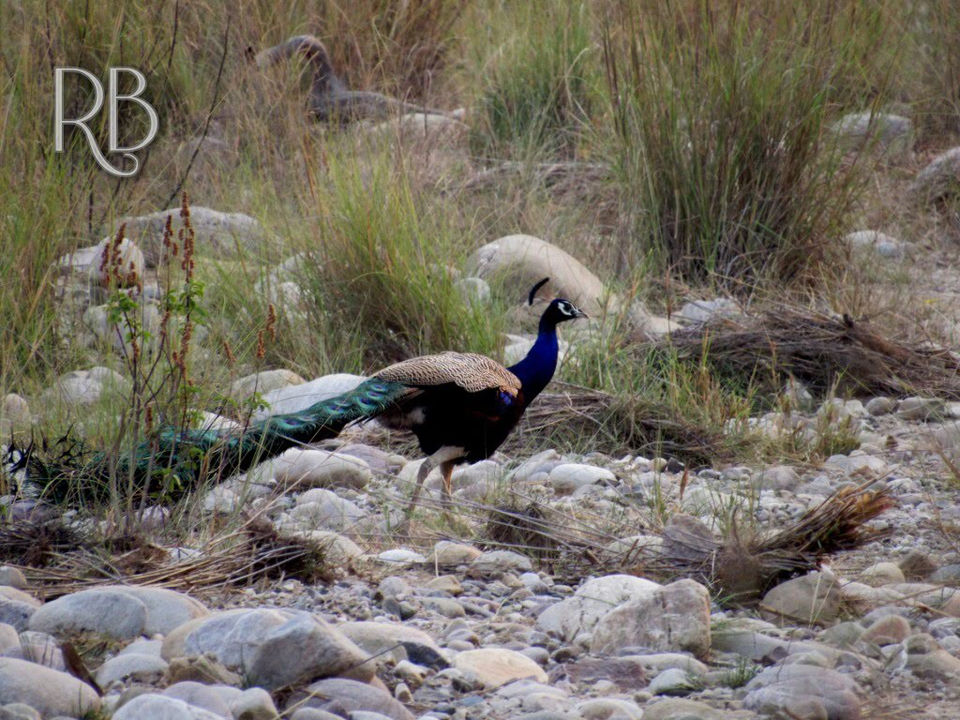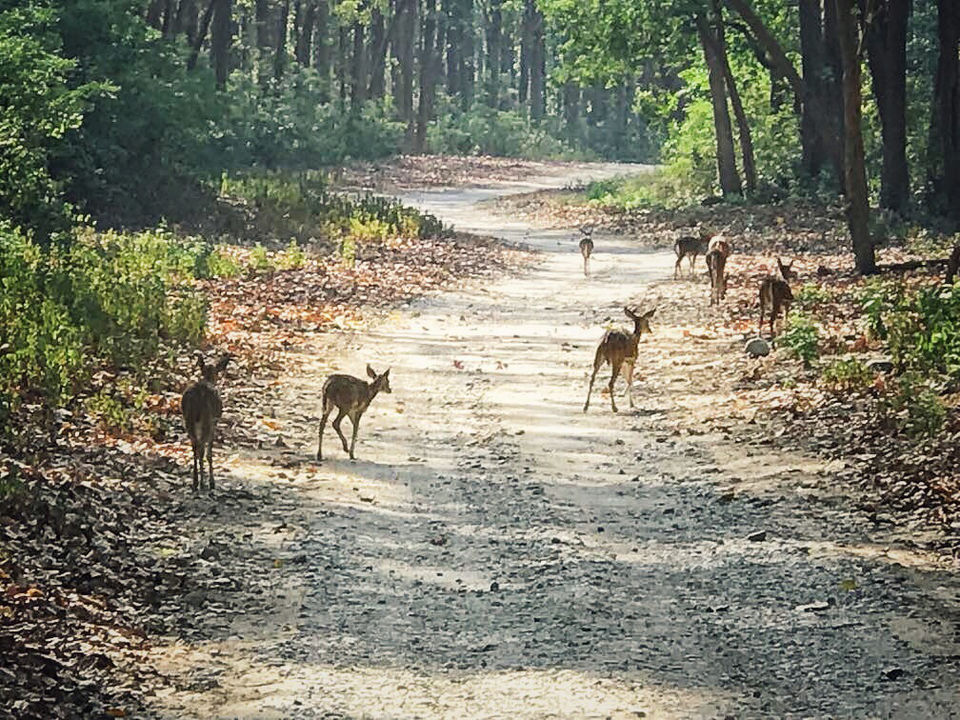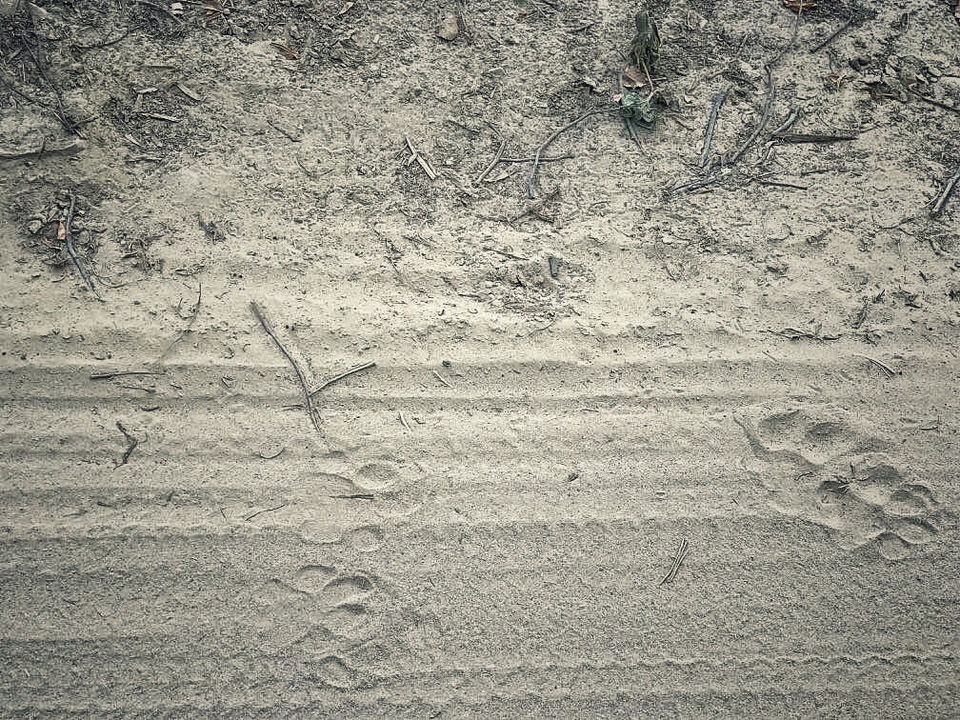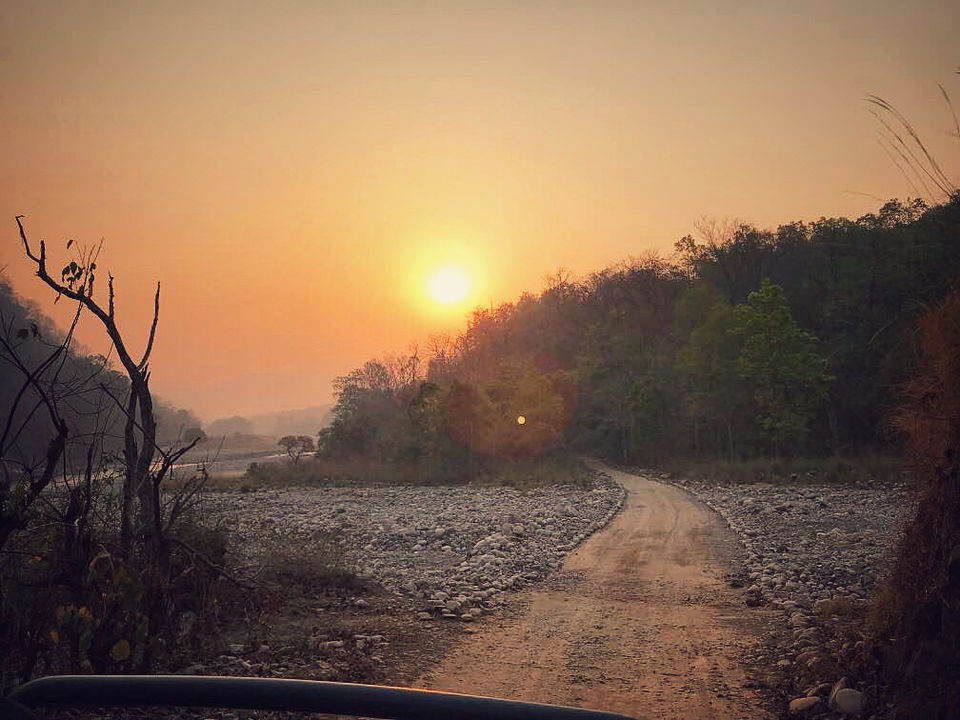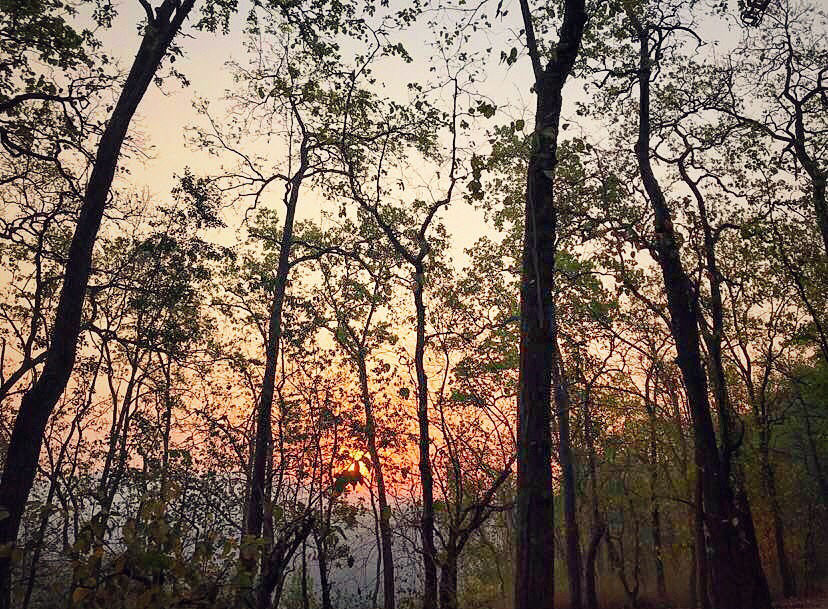 Packed our bags and with very high hope we started our morning safari.
Till the time.. nothing was exciting.
My friends were trying to get the network and we stopped our car in a place where we were getting the network and all of them were busy in calling their parents.. and suddenly our guide said "shant bathiye wo aa rahi hai"( keep quiet , she was coming)
Then we saw the queen of the jungle coming towards us and she was in hunting mood.
I jumped over the seat.started taking pictures and videos..
Oh god.. that moment was so beautiful .. I can't explain that in words..
She was targetting something to hunt and suddenly went inside the jungle .. we were waiting.. another car passed.. we waited.. after few minutes again she came outside..
We saw her the Grassland Wali.. Queen of the jungle.
All's well that ends well.
Note: I have added few photos which were taken by my friend's DSLR..