Nepal is one of the most under rated countries, as far as I know. Until I actually visited Nepal, I wasn't too sure of whether I had chosen the right place to spend a vacation or not. But read on to know how my perspective changed and how beautiful this country actually is.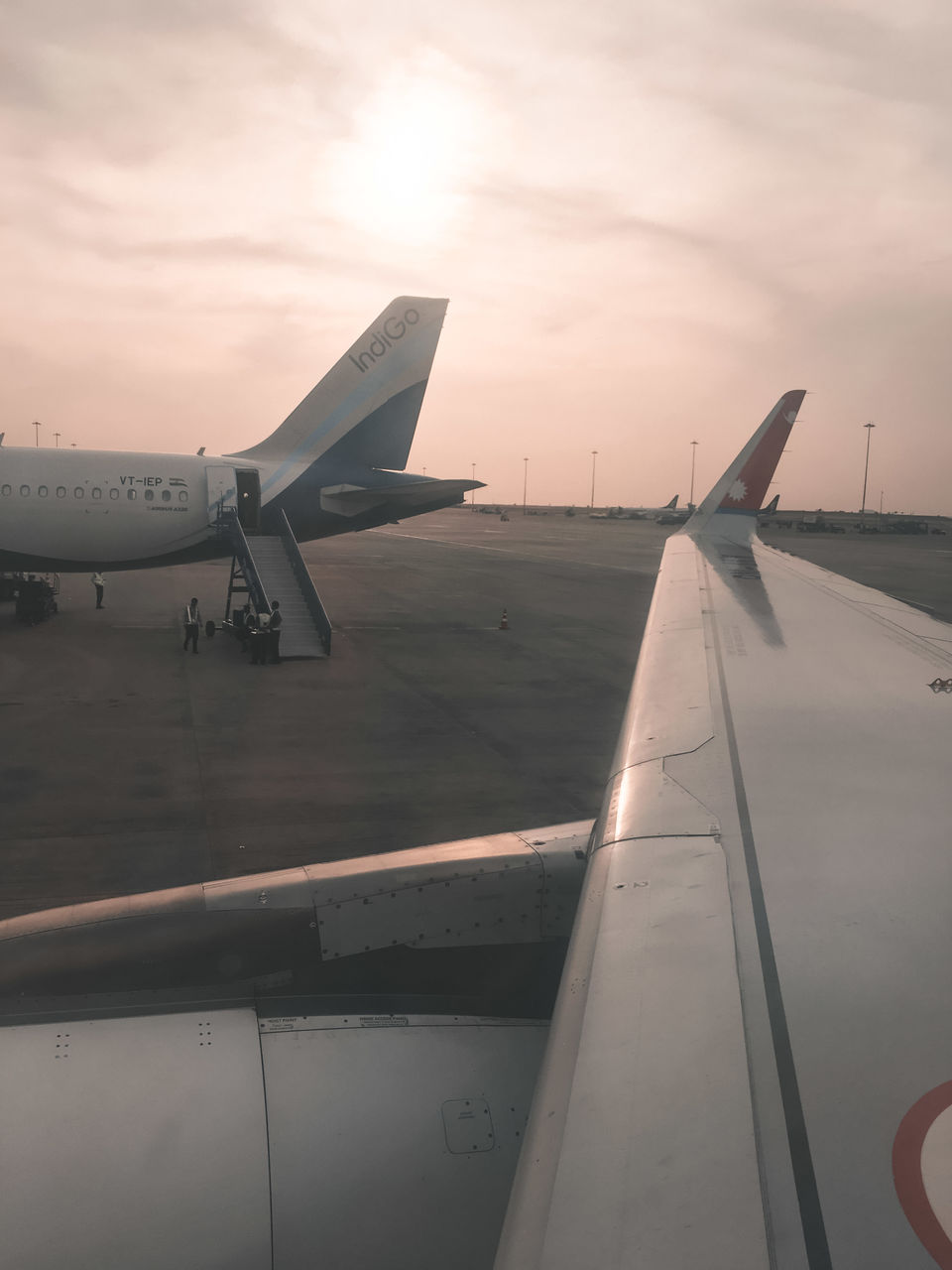 The 4 day trek to Ghorepani-Poon Hill began with a flight from Bangalore to Kathmandu. There are quite a few direct flights from Bangalore and the flying time is around 3 hours. The air ticket cost us around 23,ooo INR per person. Nepal is 15 minutes ahead of India, time zone wise.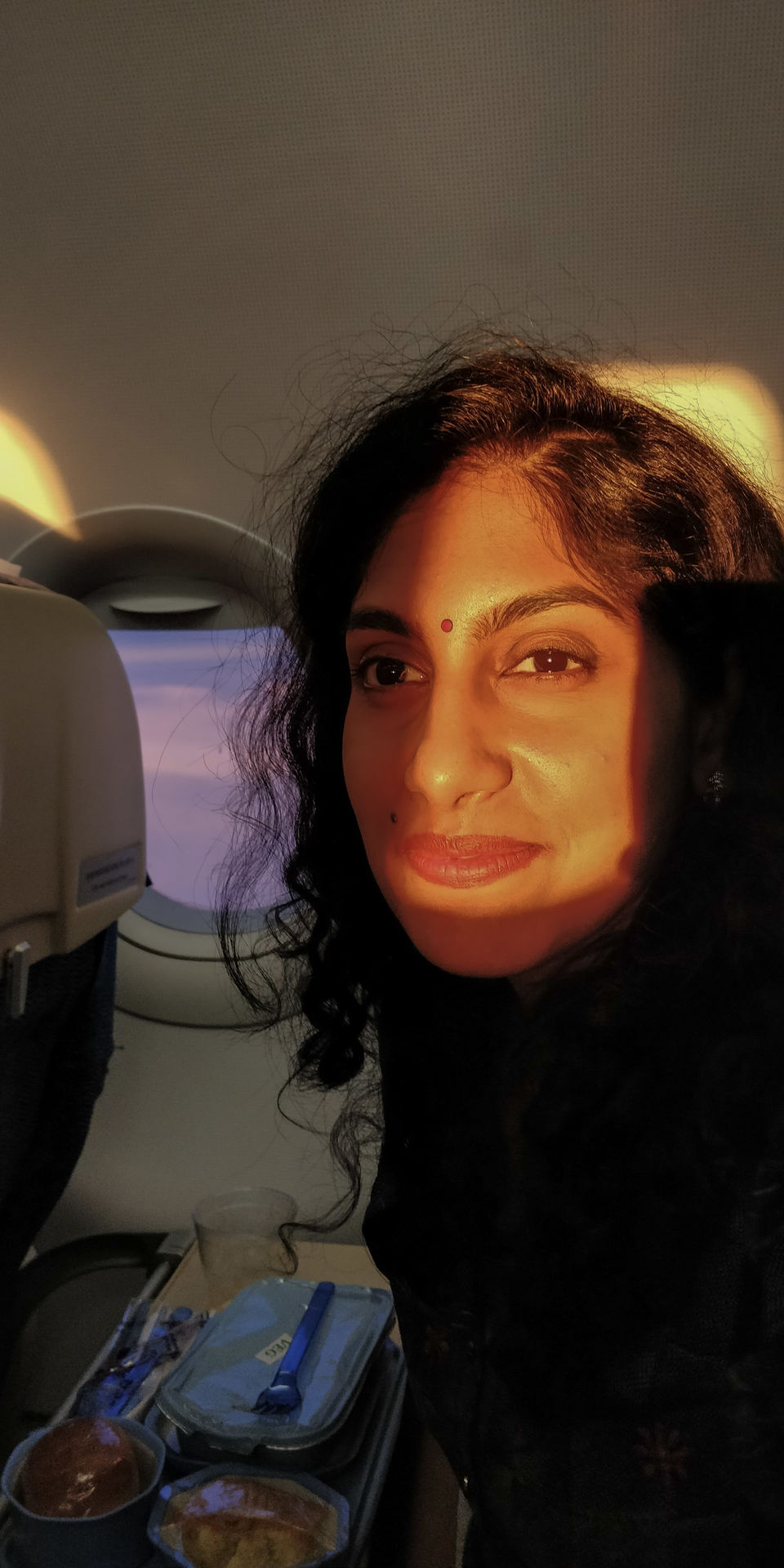 You know how they say first impressions are the best. Well, our journey started with viewing this out of the world sunset. I swear I haven't seen as many colors in the sky as I did on my way to Kathmandu. And I had a feeling this trip was going to be epic! Also side note, this was the first time I was going to be trekking!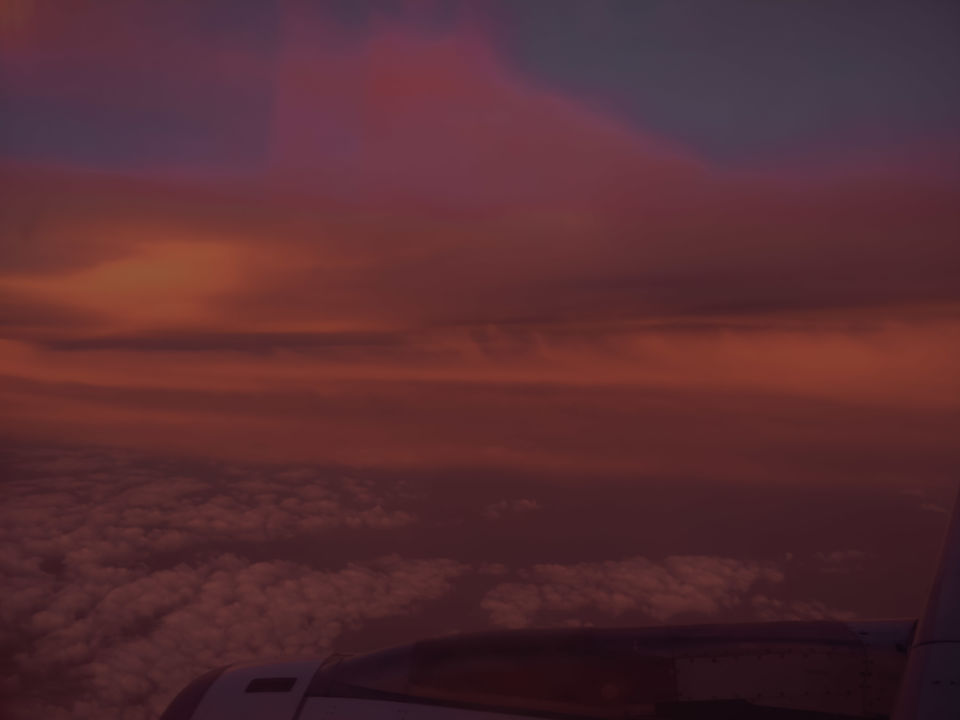 Do you agree now? Like what are these colors?!!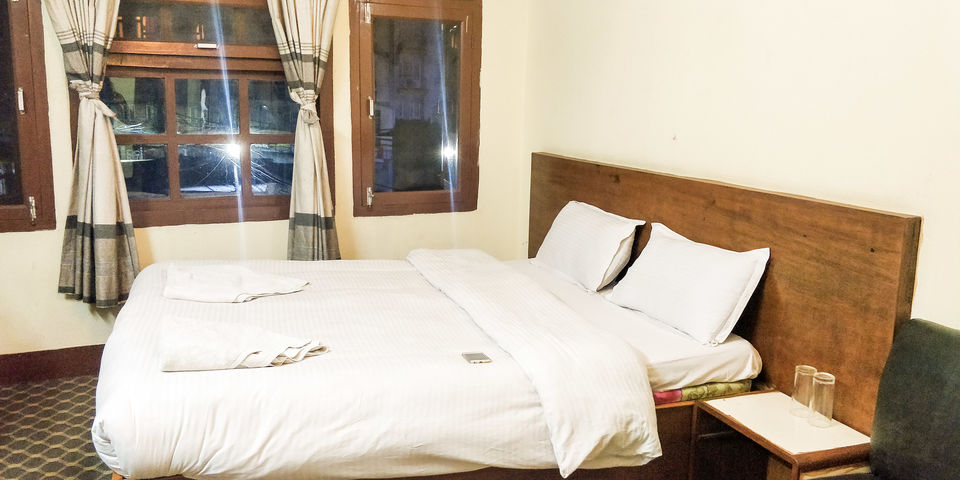 We reached Kathmandu at around 7. After a rather uneventful ride from the airport, we reached our hotel. The next day was spent visiting attractions in Kathmandu and then we took the bus to go to Pokhara from where our trek was to begin.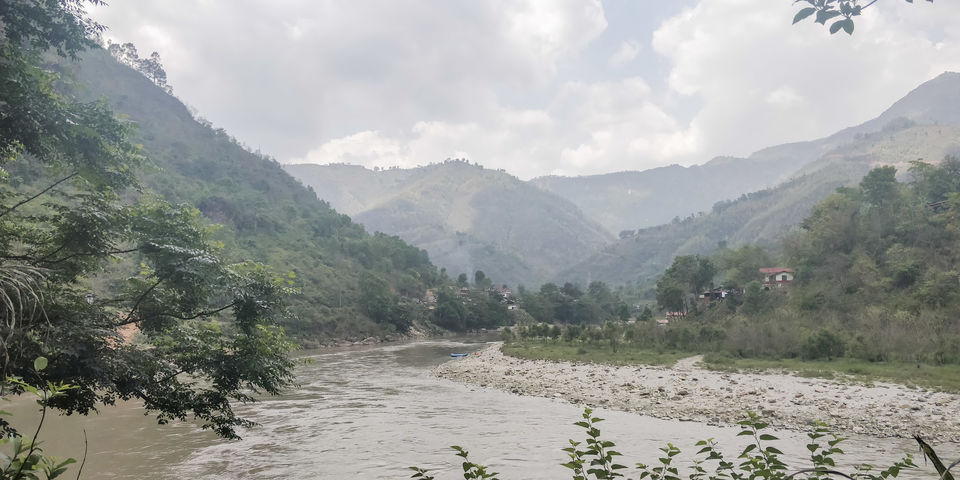 The drive to Pokhara was quite arduous and took us around 9-10 hours to reach from Kathmandu. The roads were in terrible conditions in most places and the bus wasn't the most comfortable one. But the views more than made up for the rough journey. Tip- Buy as many snacks as you can in Kathmandu, as you go higher up in the mountains, snacks and water gets very expensive. We paid 200 INR for a bottle of water!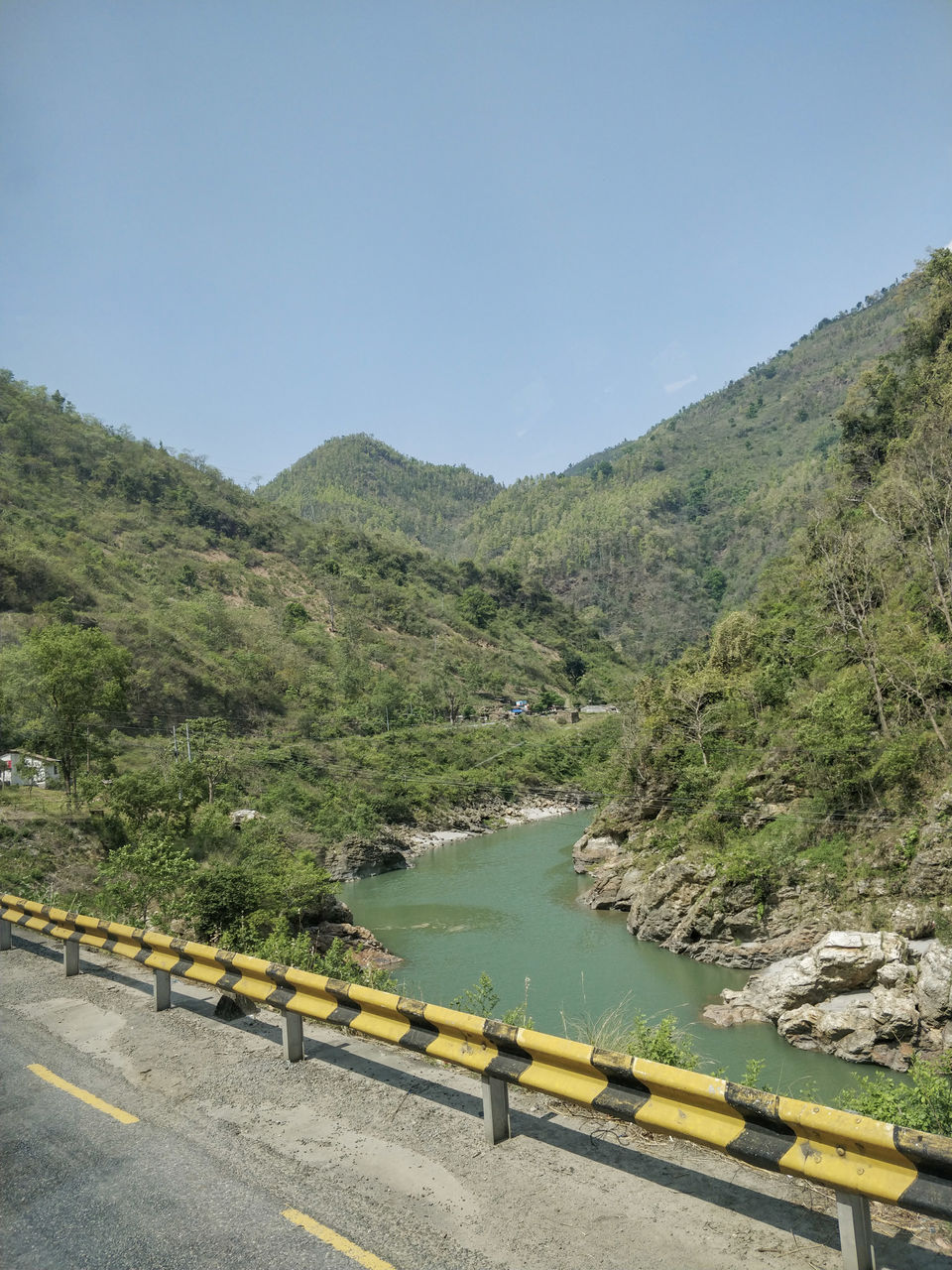 Would you complain if you have such views for company?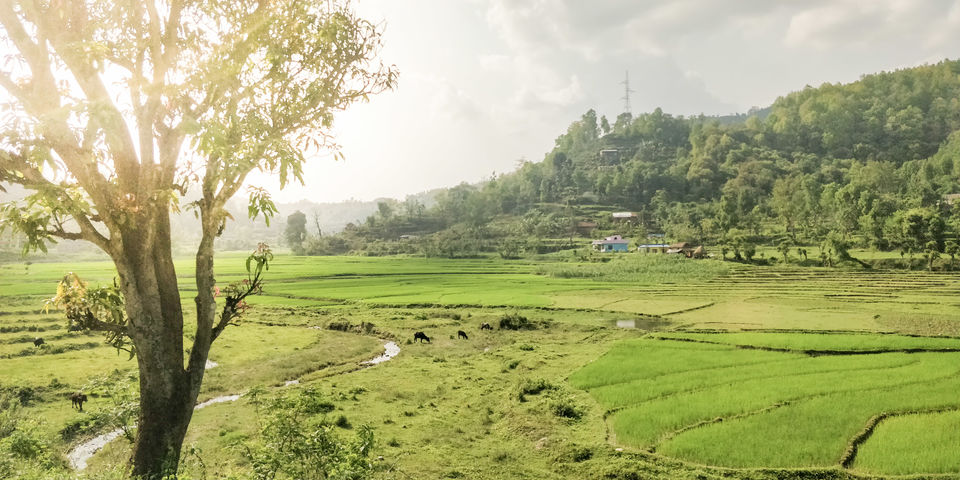 The countryside was filled with small villages like this one and endless paddy fields.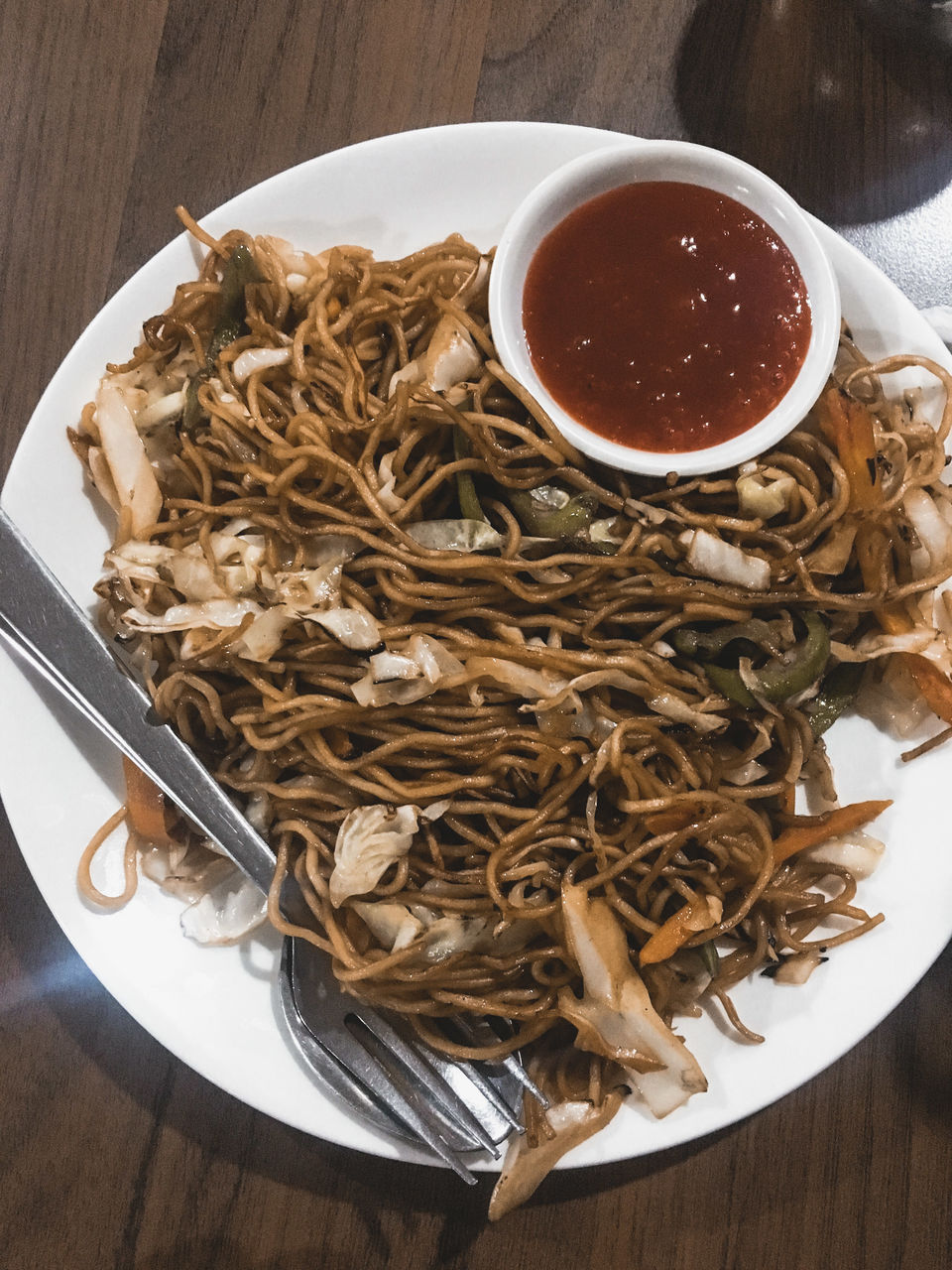 The food, ah the food! From Dal Bhat to Momos, Nepal is a place where your taste buds are in for a treat!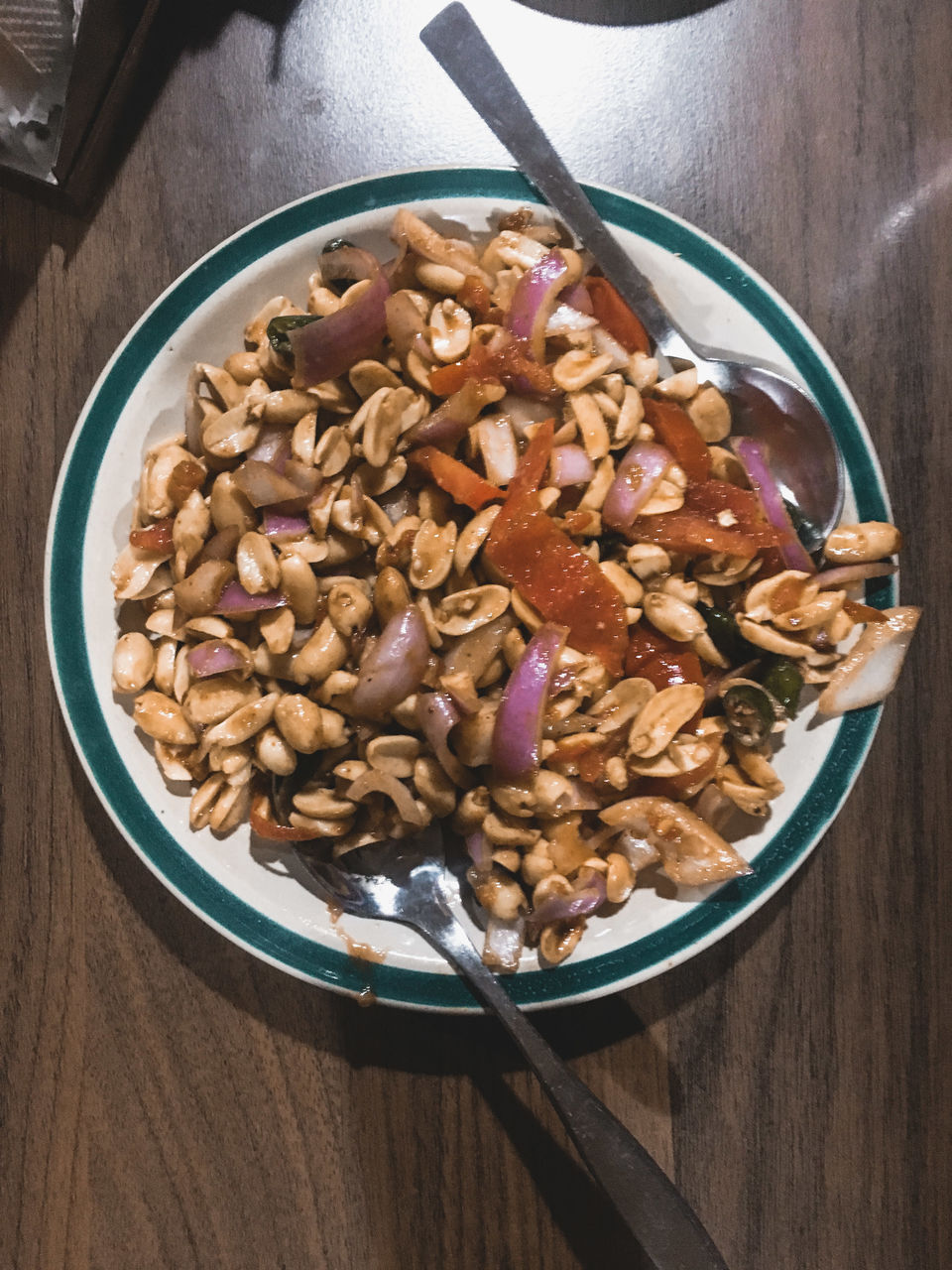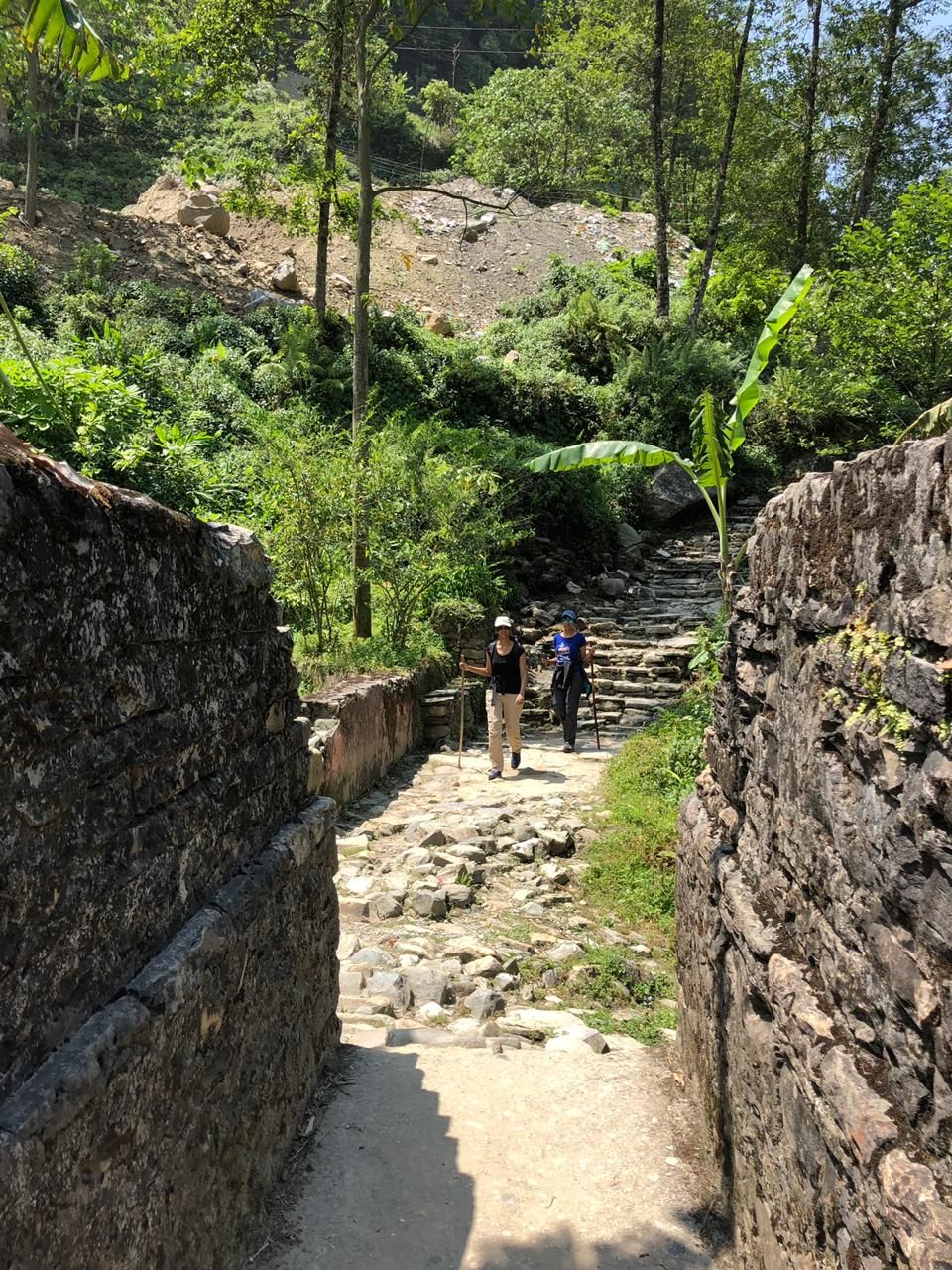 We reached Pokhara at around 6 in the evening, reached the hotel and rested. After a good night's sleep, we set off to Nayapul from Pokhara. One of the best things you can do for yourself before trekking is to get trekking poles and if you forget them, do make sure to get bamboo sticks at least. I cannot stress enough on how important those are, especially when you trek downhill. We got ours from Nayapul, in the last minute and I couldn't be more thankful.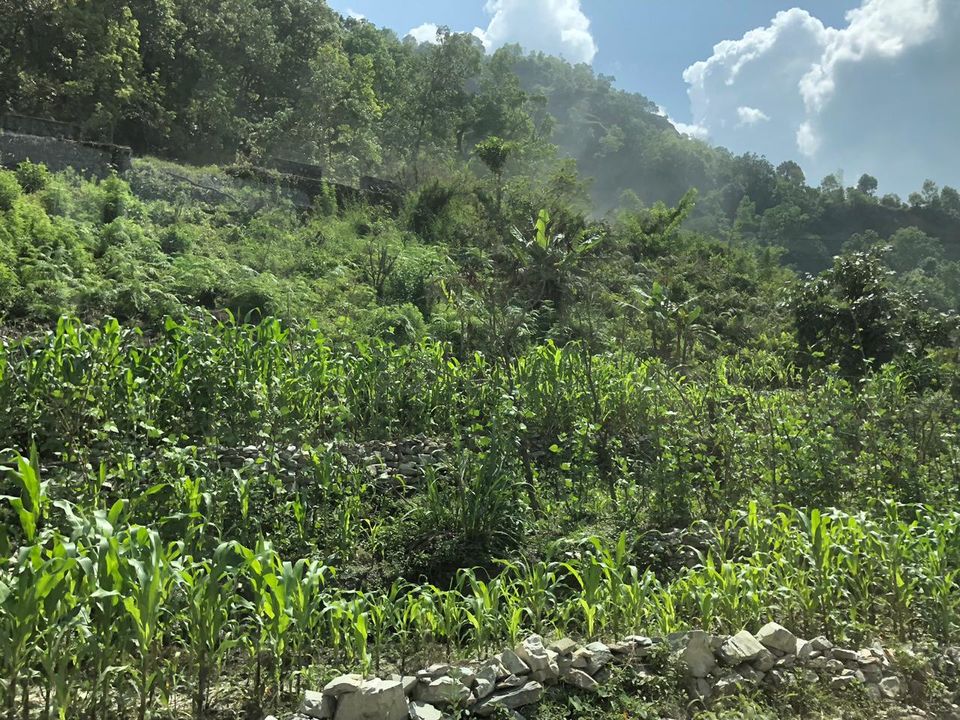 We trekked through tiny villages dotted with blue tea houses, paddy fields and friendly villagers. It was a hot and sunny day and I was literally huffing and puffing throughout the trek.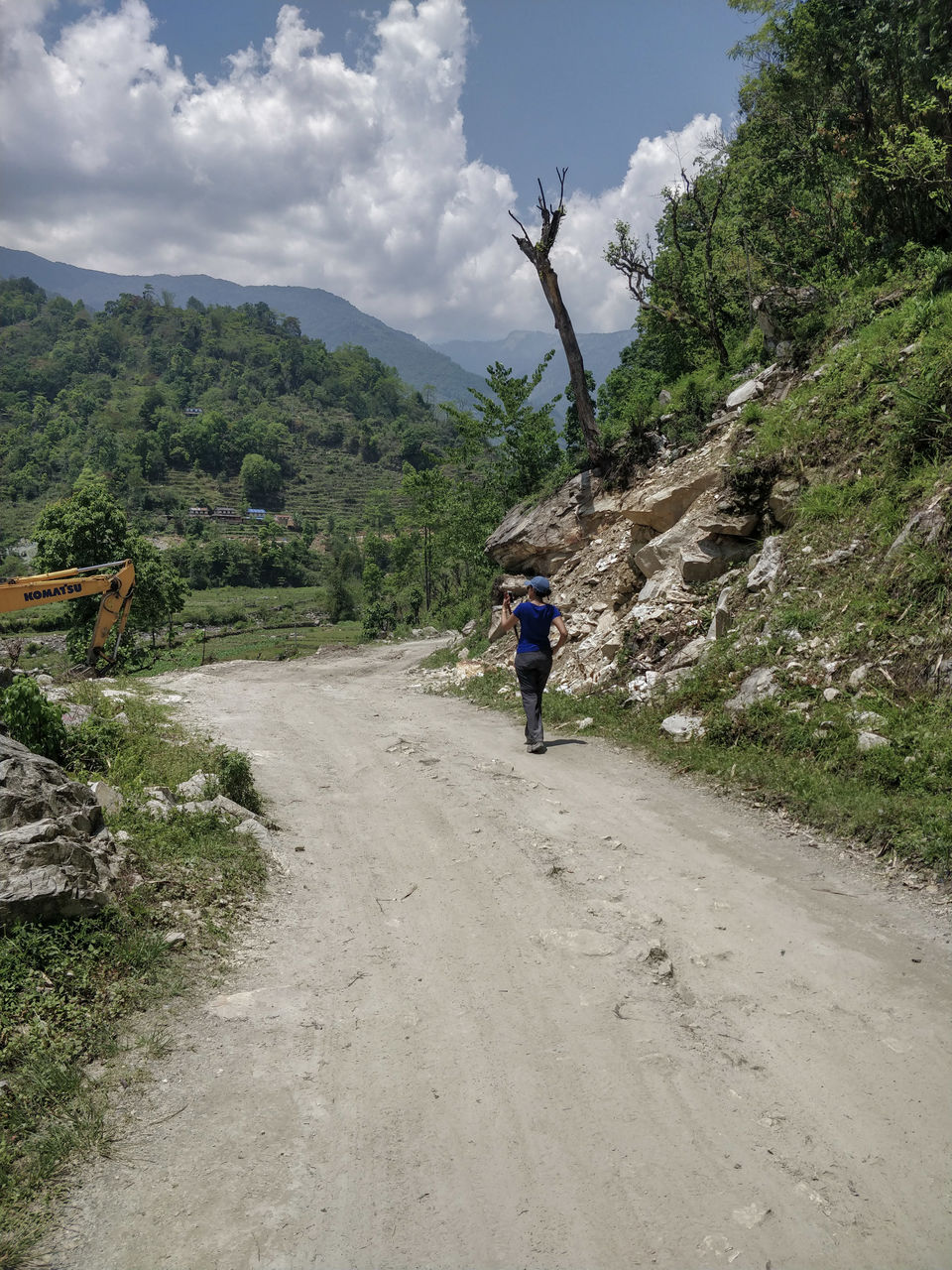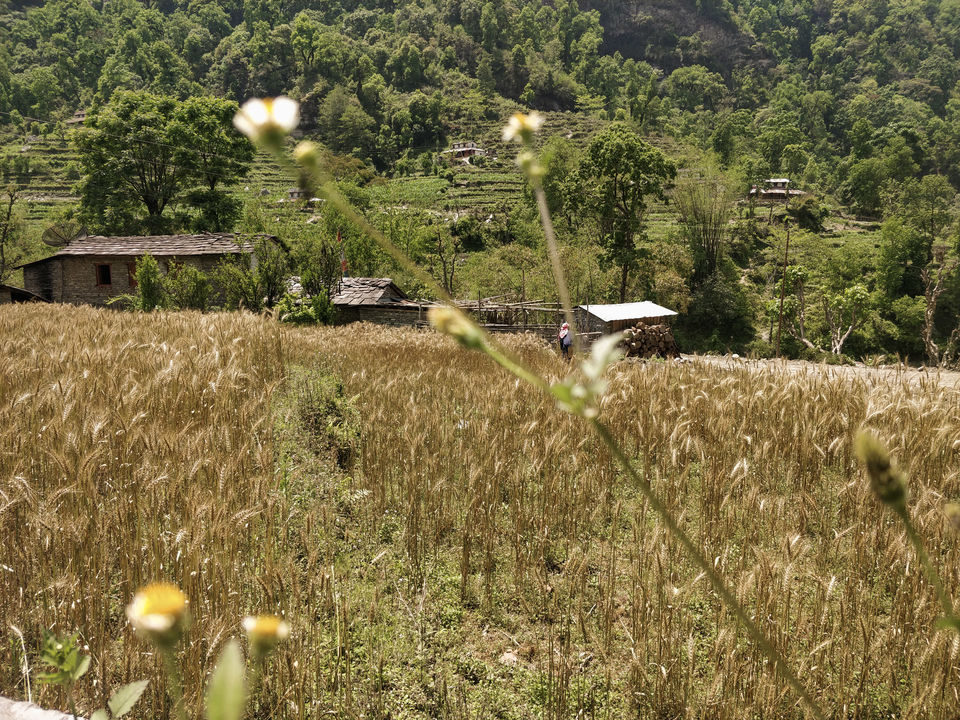 Almost all of the food that we had eaten were sourced from the backyard. People grow their vegetables and palak, farm to plate style :) What else would you want from a vacation?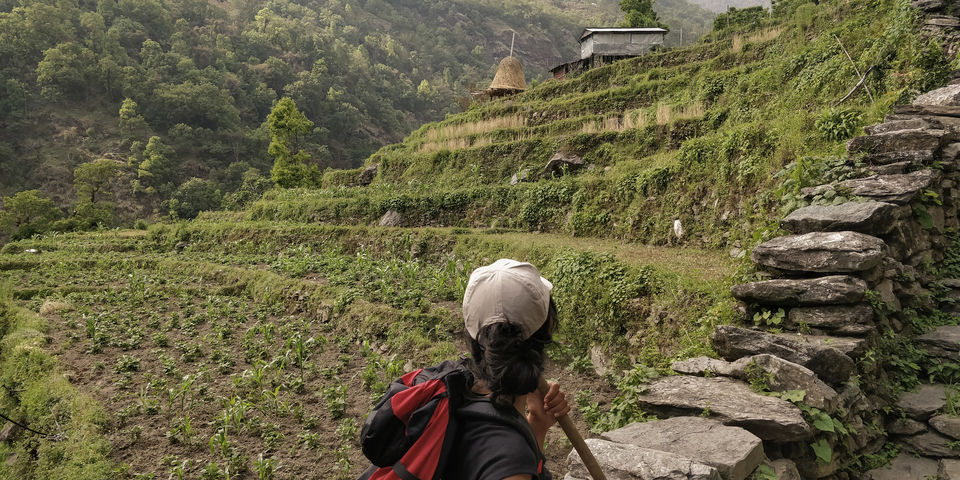 Today, our destination was a small village called Ulleri. From here, we were going to trek to Ghorepani. The trek from Nayapul to Ulleri took us about 6-7 hours, it is mostly uphill and you would need some amount of physical fitness for this trek, else you'd mostly wind up fatigued like me.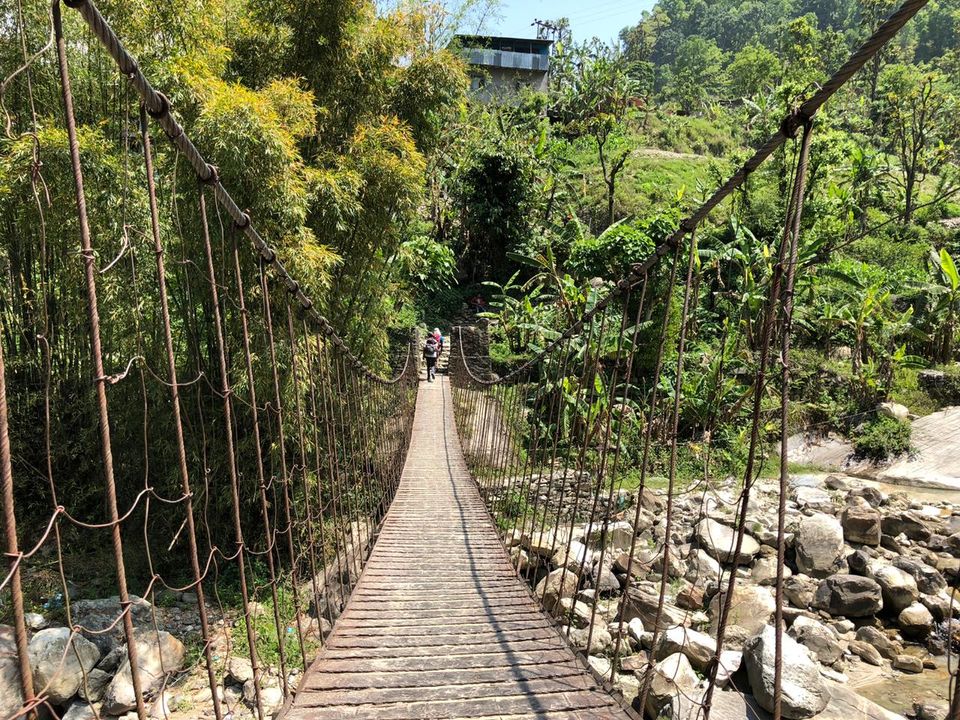 On day 2, the trek was slightly easier than the previous day, the scenery had changed from paddy fields to more thicker forests with running creeks and waterfalls.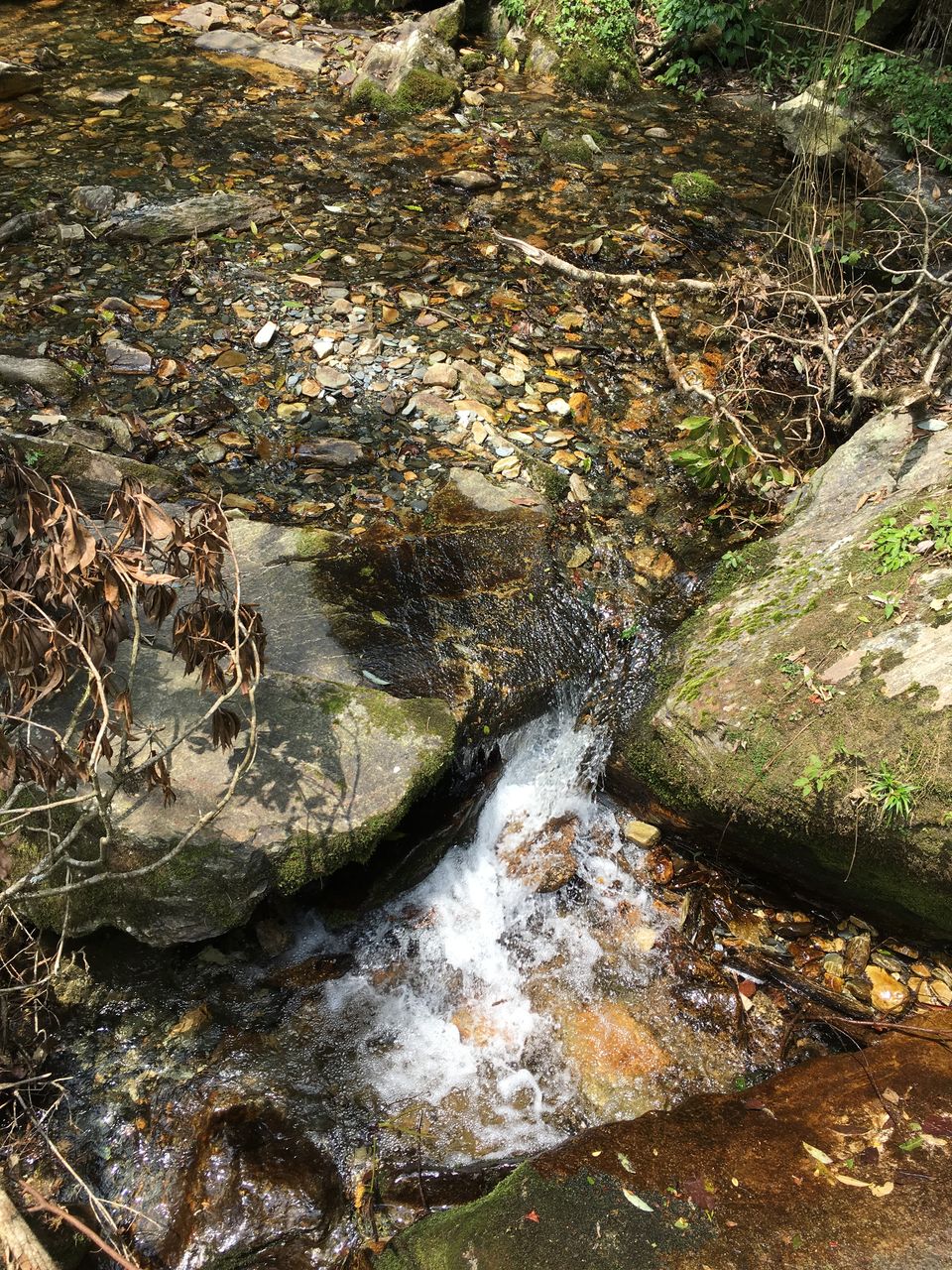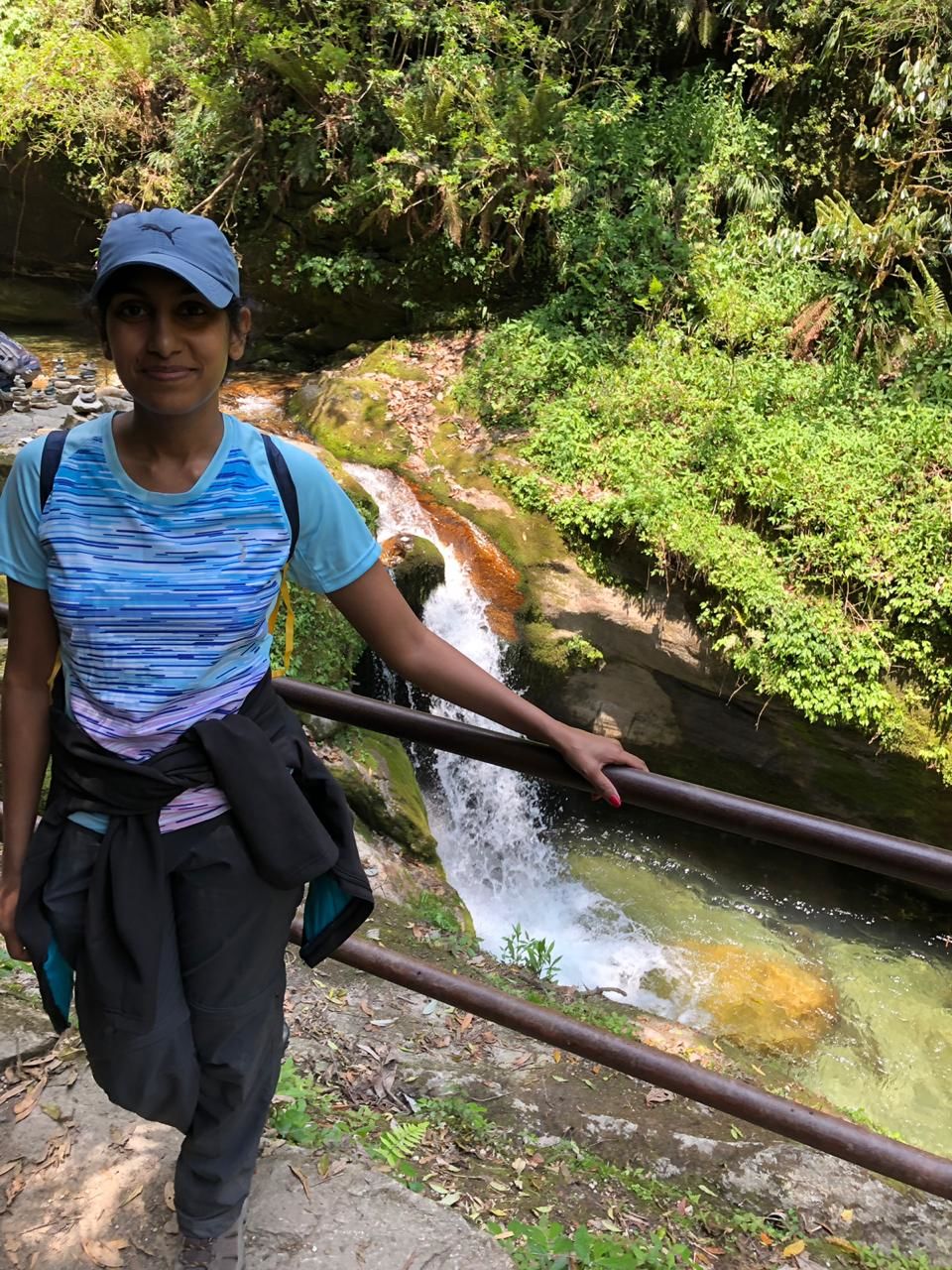 The water was extremely clear and people were throwing in coins, making wishes. :)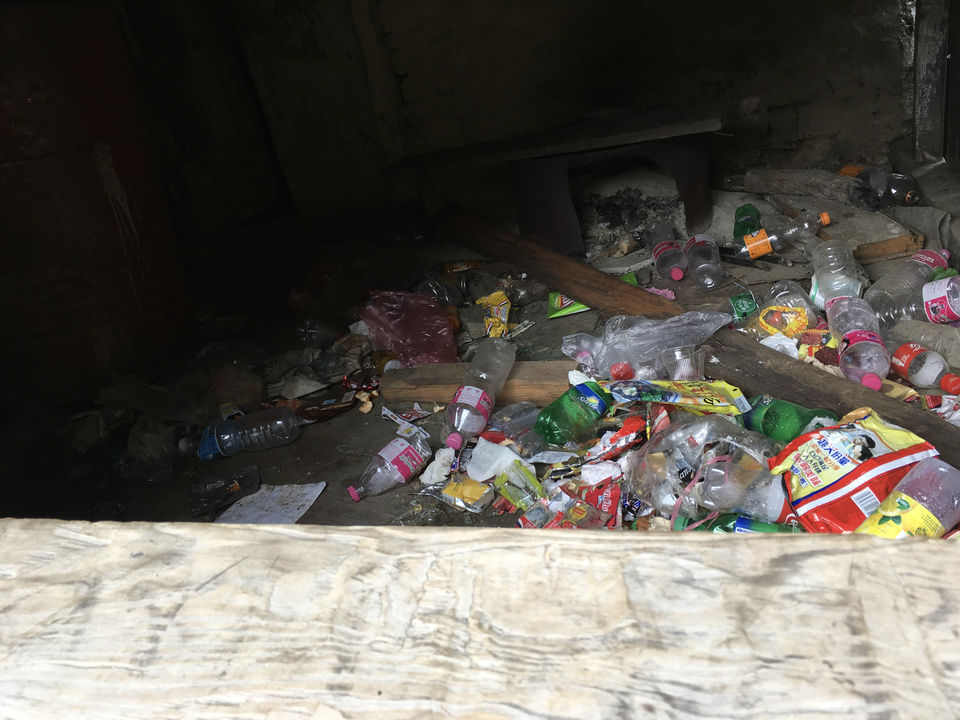 However, I was very disappointed to see so much trash dumped everywhere. Guys, please dispose trash responsibly and do not throw it all over the place.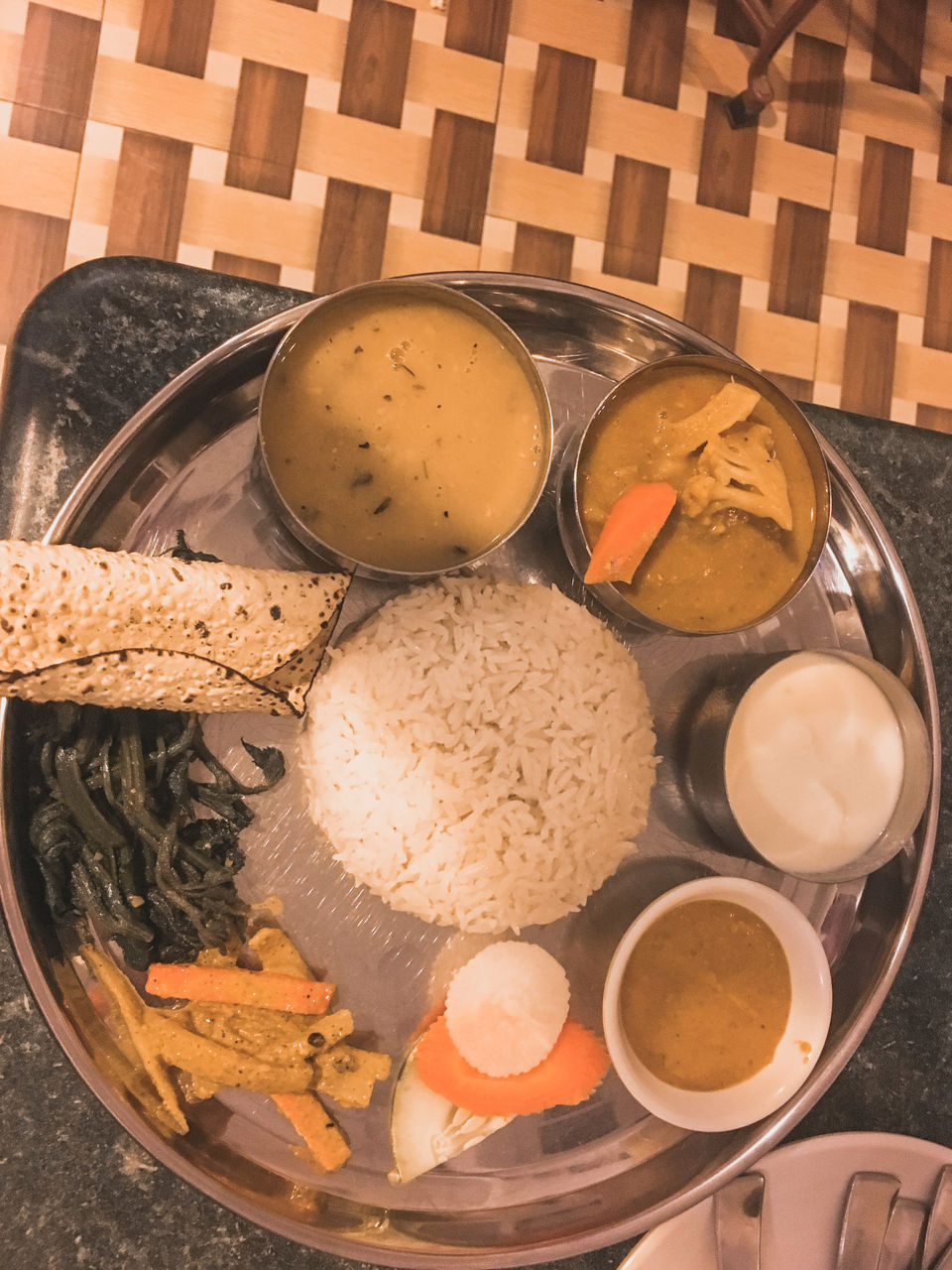 Anyway, a strenuous trek calls for a sumptuous meal, right? This is the traditional Dal Bhat, the staple food of Nepal. As the Nepali saying goes, Dal Bhat power, 24 hours!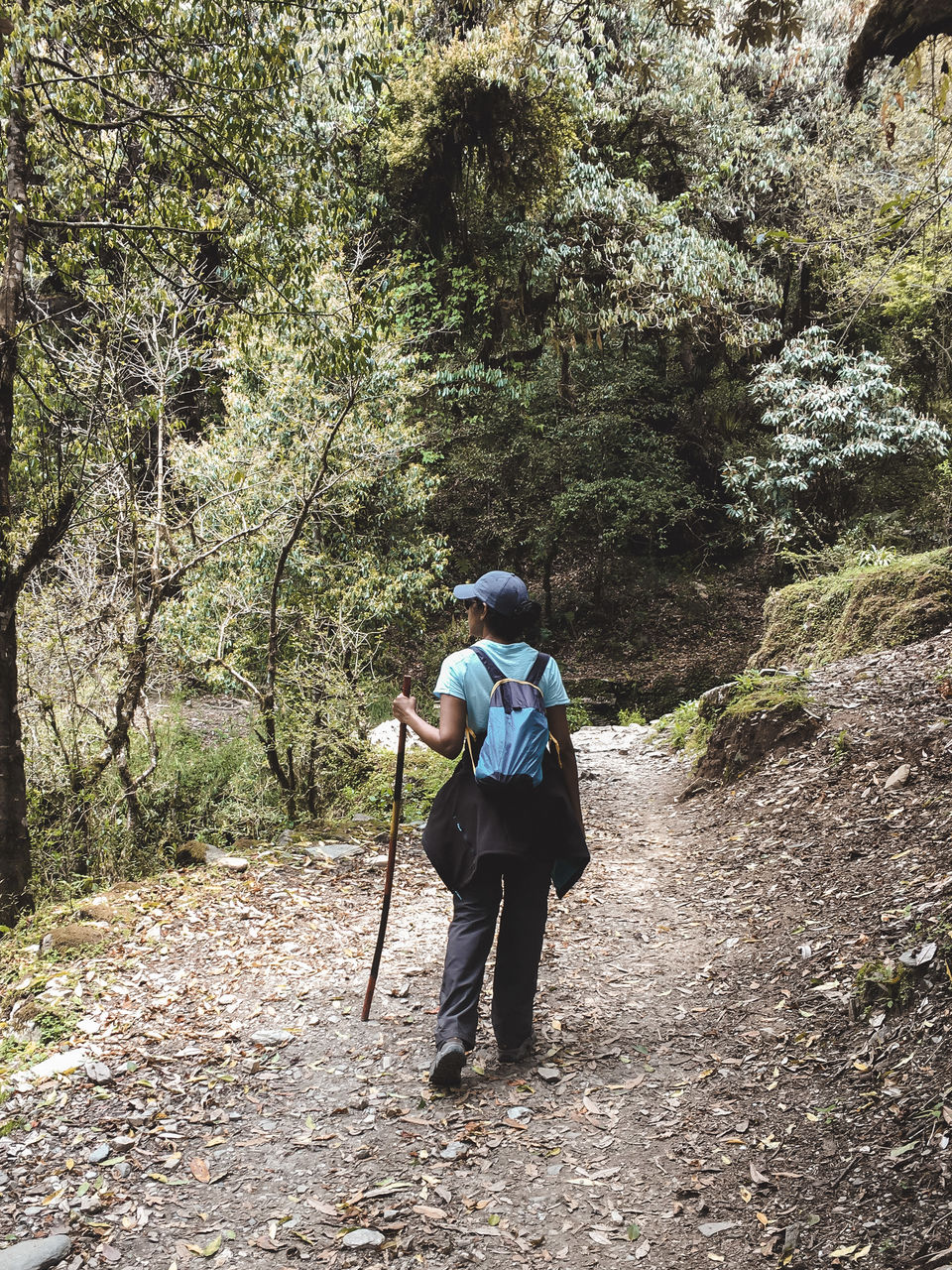 We reached Ghorepani at around 3 in the afternoon and were treated to extremely incredible views of the Annapurna range! Check them out below.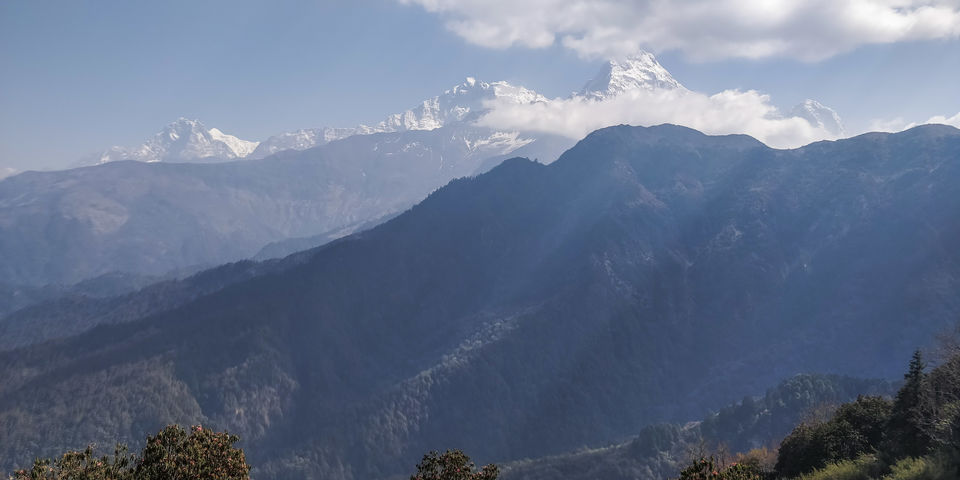 We could view the peak of Machapuchare as well as Annapurna South. The weather was at its best and the sky was almost clear except a few clouds here and there, adding drama to the entire setting.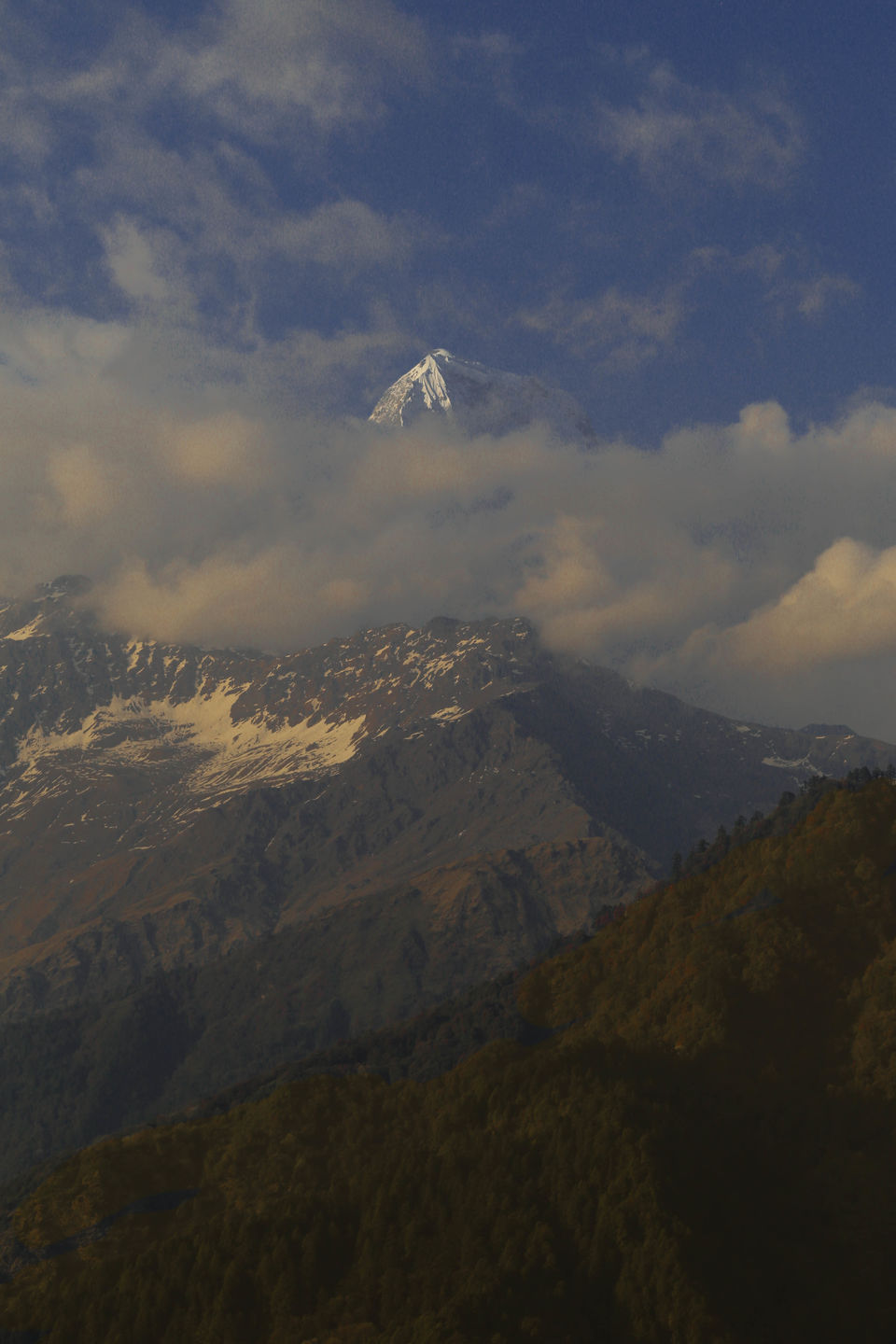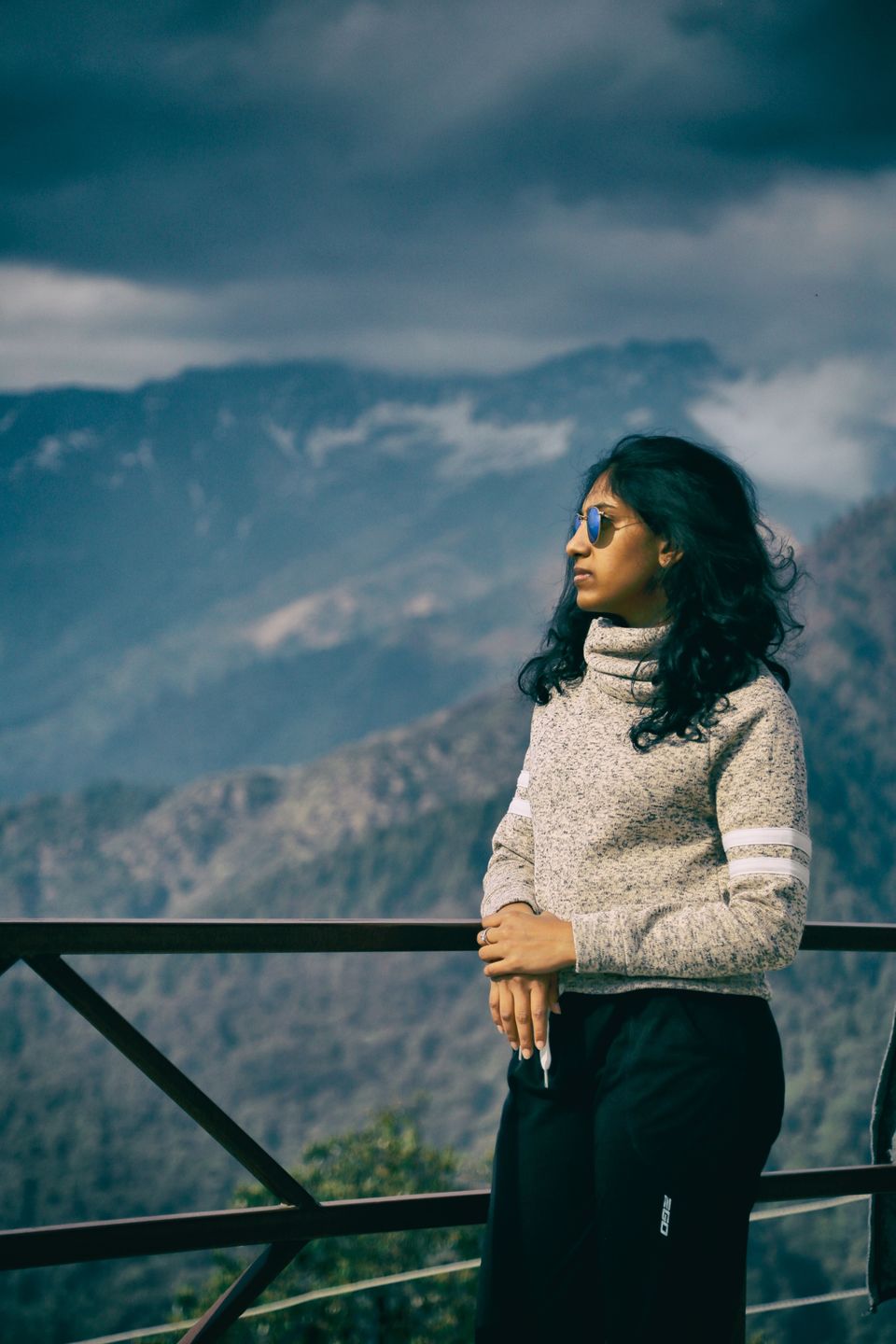 No matter how long I stood there, staring into the distance, it did not seem enough to absorb the enormity of these gigantic Himalayas. They are alluring!
After calling it a night, we set off at 4am the next morning to catch the sunrise from Poon Hill. The hike was arduous, it was dark, I was low on blood sugar but the urge to catch a sunrise of a lifetime was strong. And boy, was it worth it!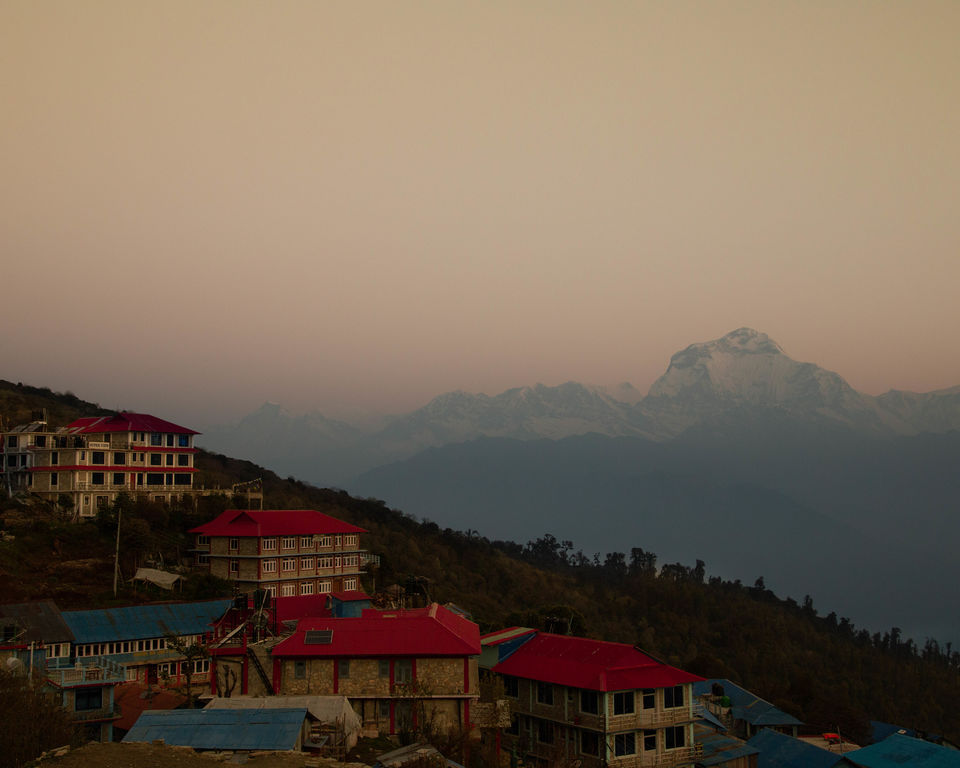 The first rays of the sun start lighting up the tiny village of Ghorepani.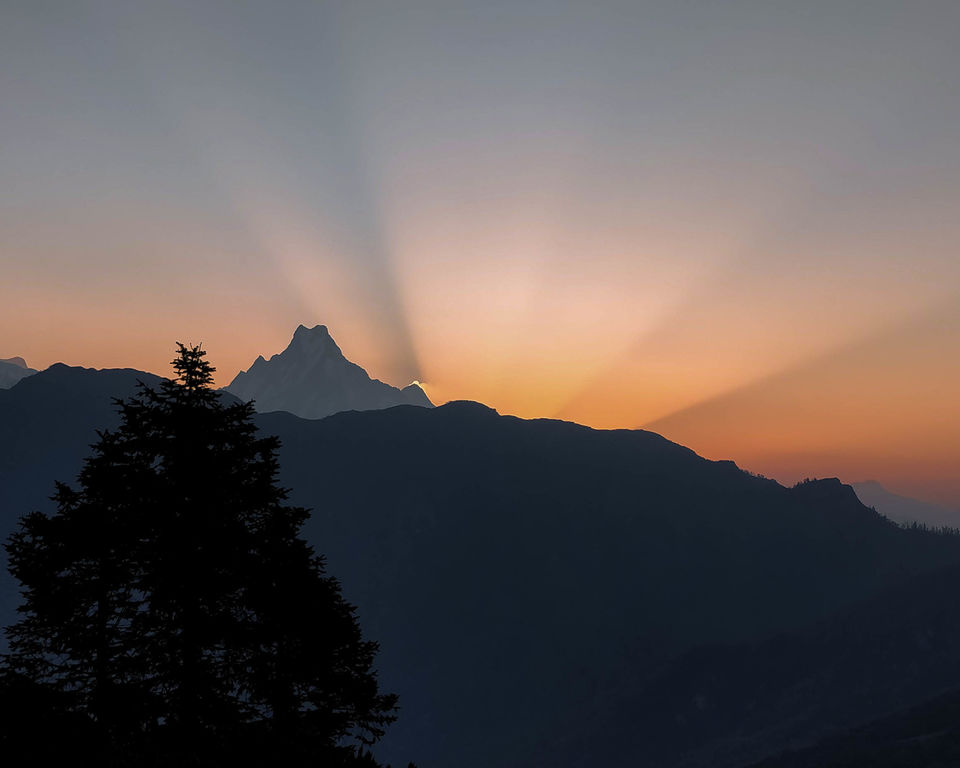 Moments before I actually got onto the top of Poon Hill, I witnessed the first rays of the sun behind the mountains. There are a few instances in life that words cannot describe, I would say this is one of them. :)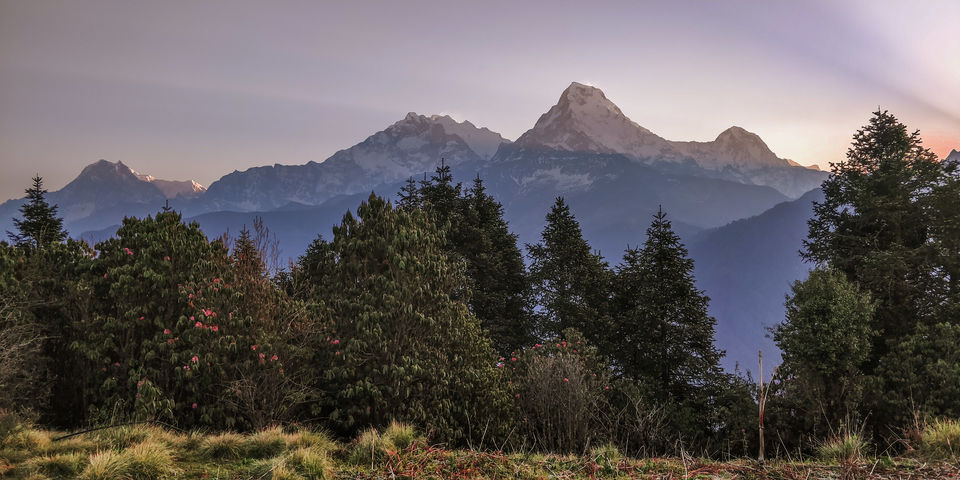 In the foreground, you can see the Rhododendron flowers in pink. These flowers bloom in spring between March to April. We were lucky to have seen them at all.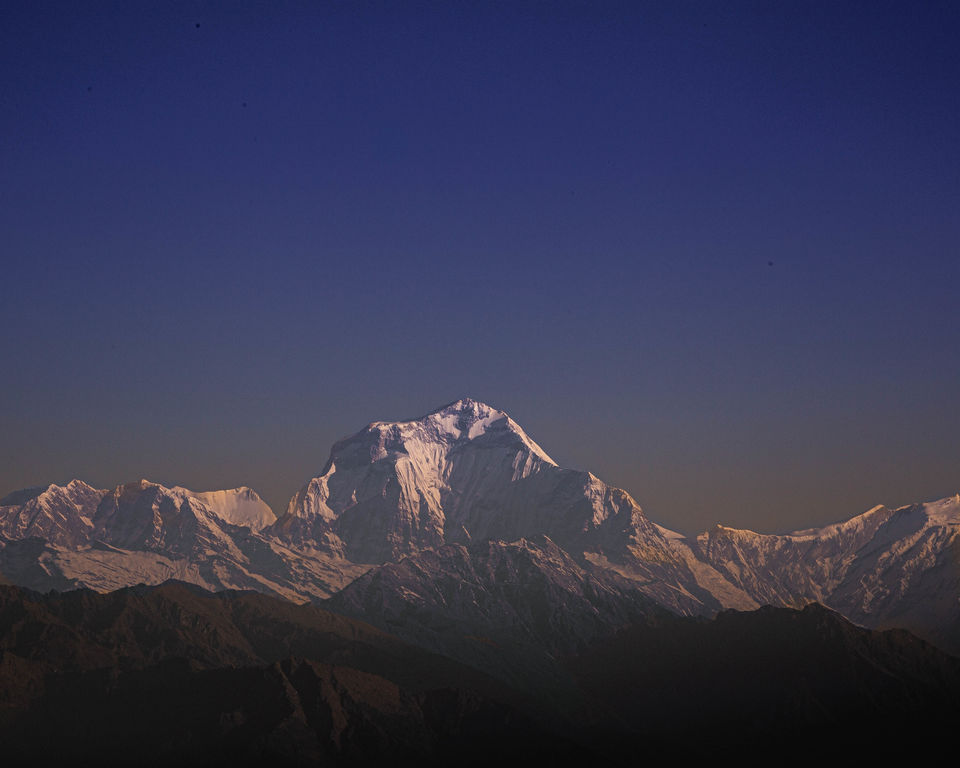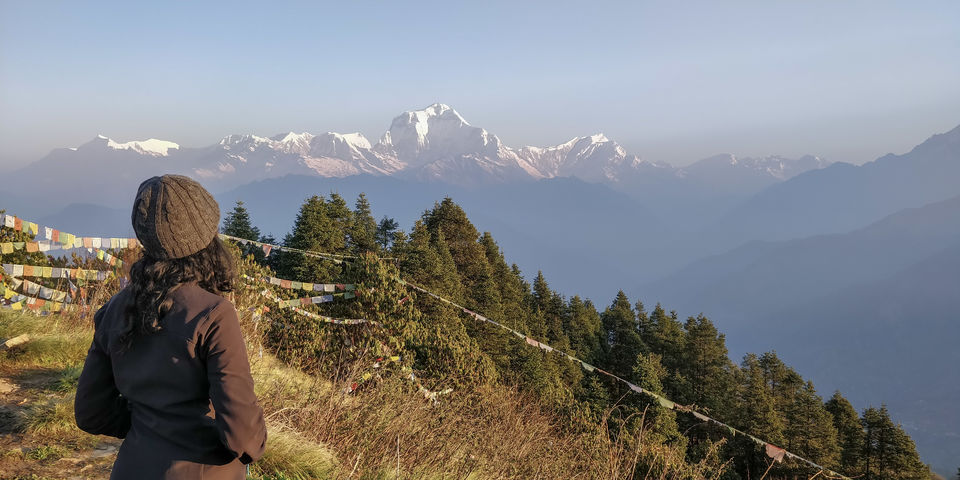 Moments like these want to make you absorb and commit everything you see to memory.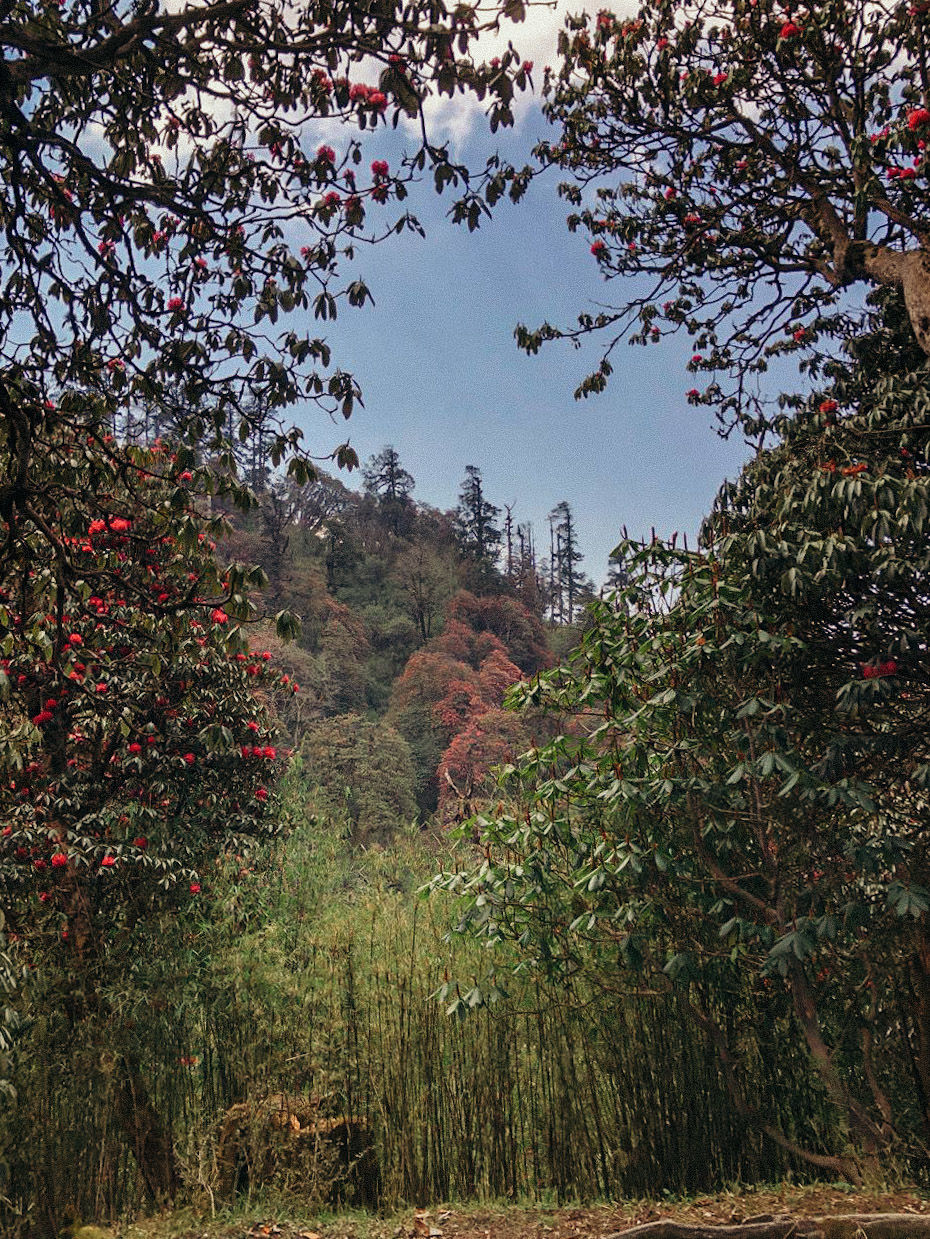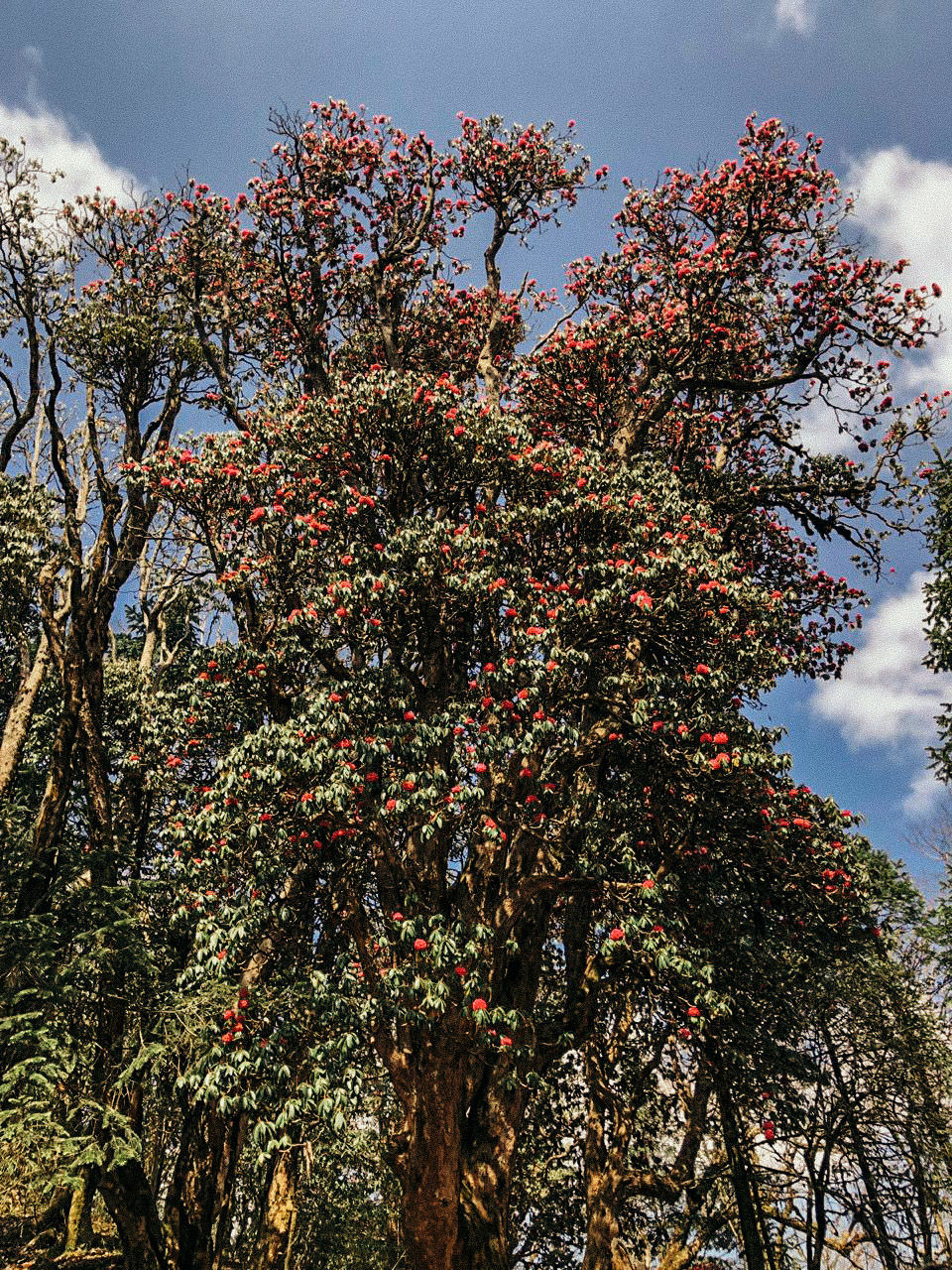 Rhododendron forests, in all their glory. They were still in bloom in the higher altitudes. You know how they say, difficult paths lead to beautiful views. Well, after hiking up and down Poon Hill, my calf muscles were probably dead. Okay, well, I am exaggerating but that hike took a toll on the rest of the day. I still had to trek for about 11-12 hours to reach the village of Ghandruk. But views like this warmed my heart.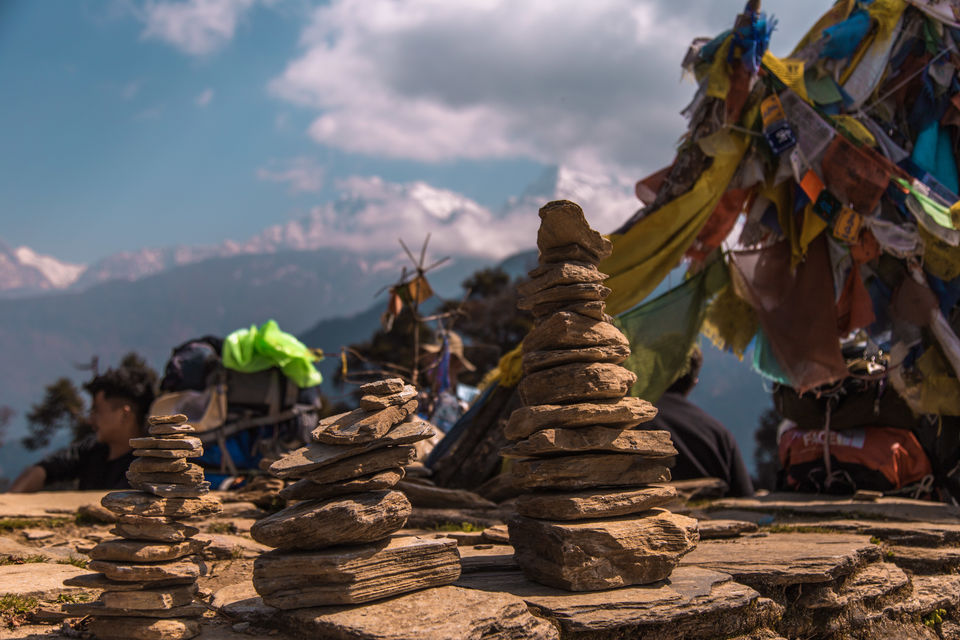 There were so many such stones arranged one on top of each other all through the way. These are called Cairns and were used in the olden times for people to find their way.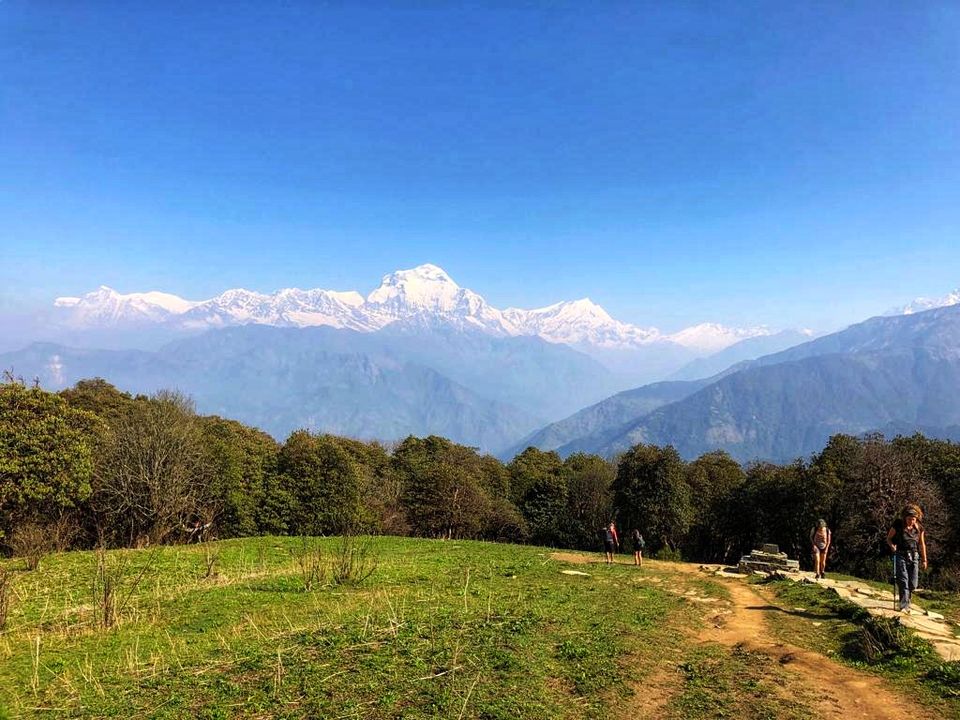 For about 2 hours into our trek, the Annapurna ranges gave us company, reminding us of what a small space we occupy in this world. Puts things into perspective, eh?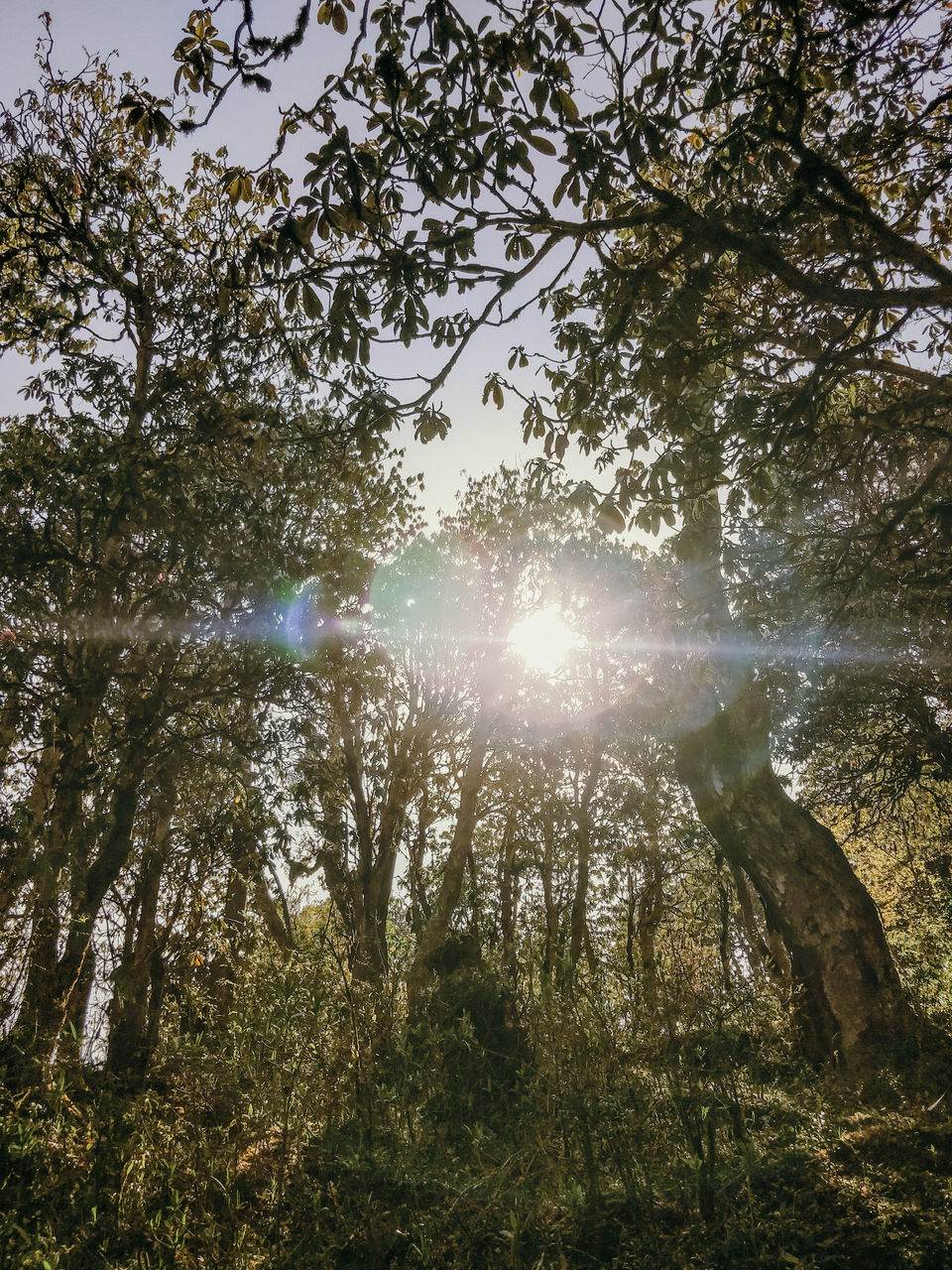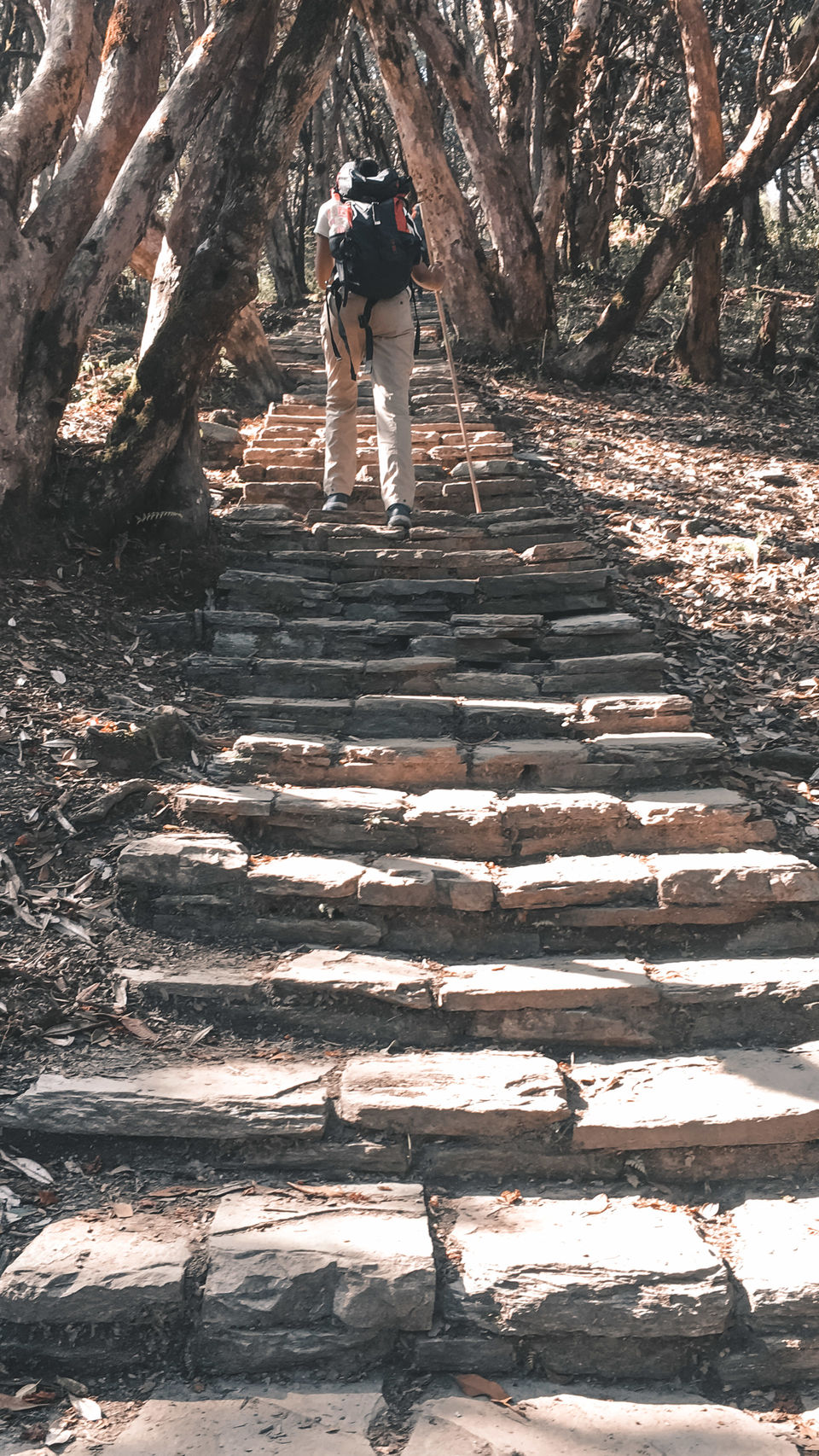 Today was going to be a day of gazillion steps and one million uphill climbs. Frankly, I did not think I was going to make it out of there without a sprained ankle or a fall from the valley. At a point, my legs were just not moving. However, pain killers came to the rescue and we somehow reached Ghandruk. After 13 hours! A sleepy little village, with so many horses and donkeys.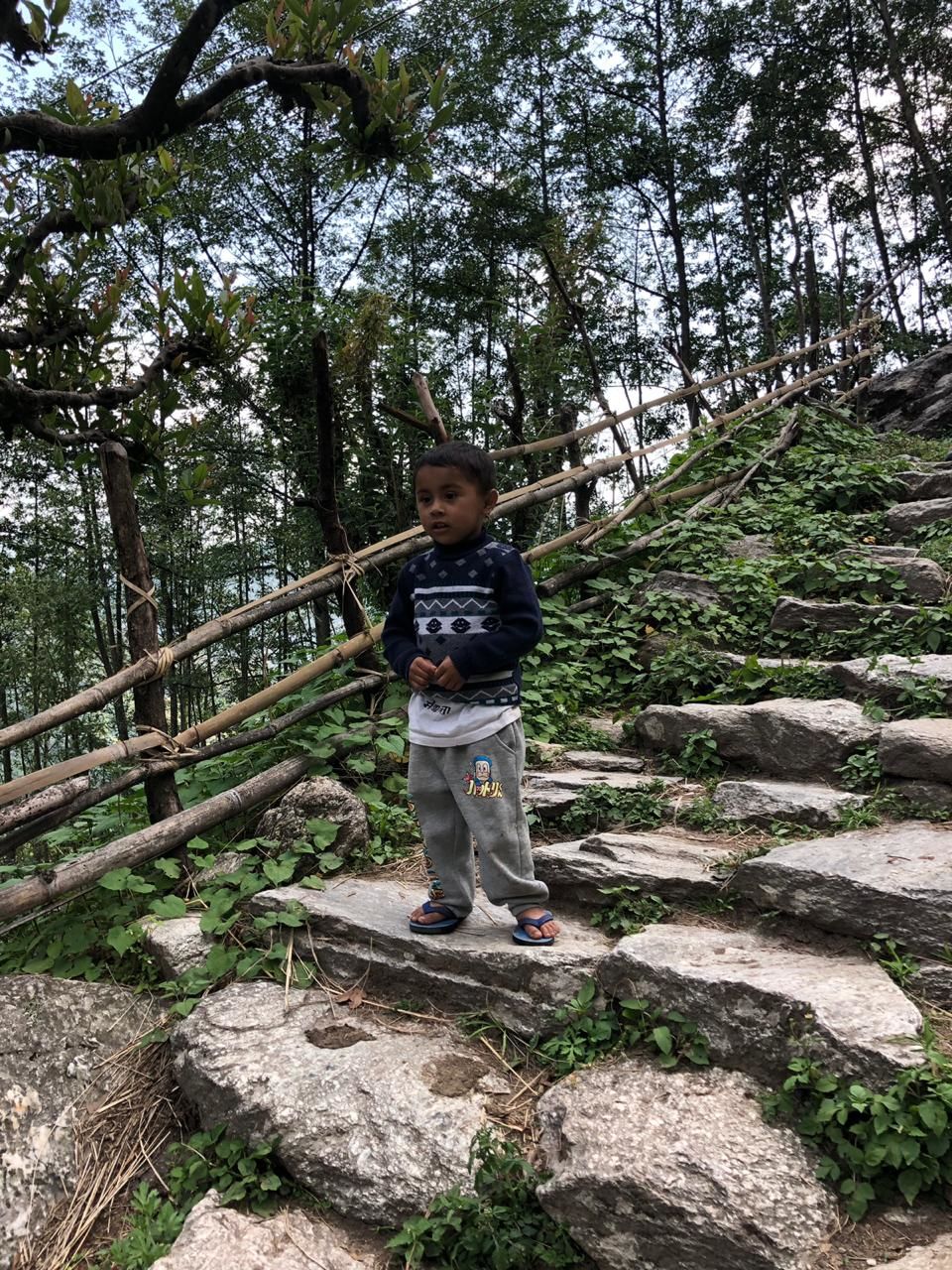 And met this cutie on the way! He was hopping and jumping to meet his grandfather while we were almost out of breath!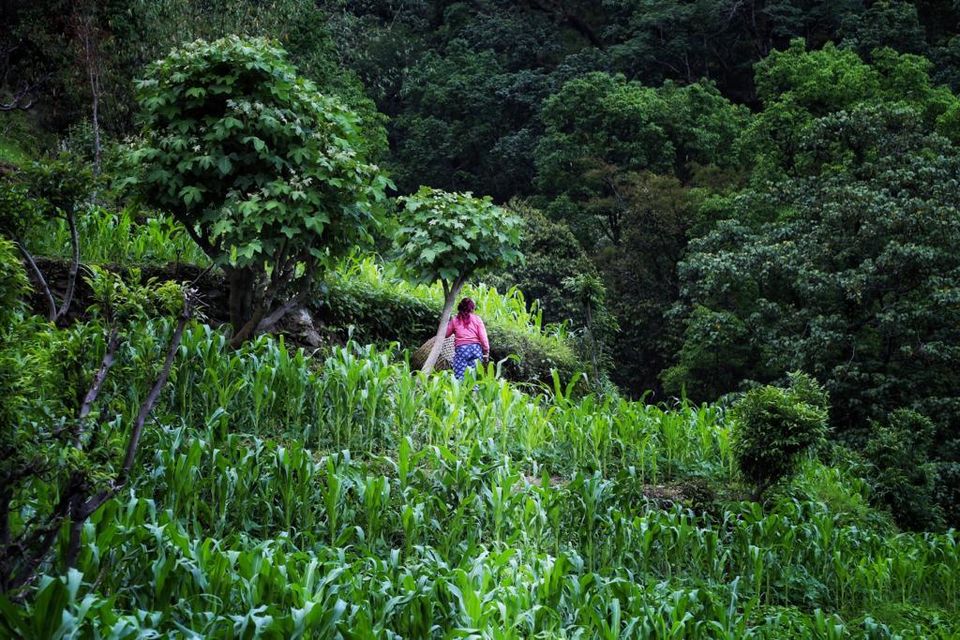 We found villagers going about their day, harvesting palak and potatoes to put on our plates. :)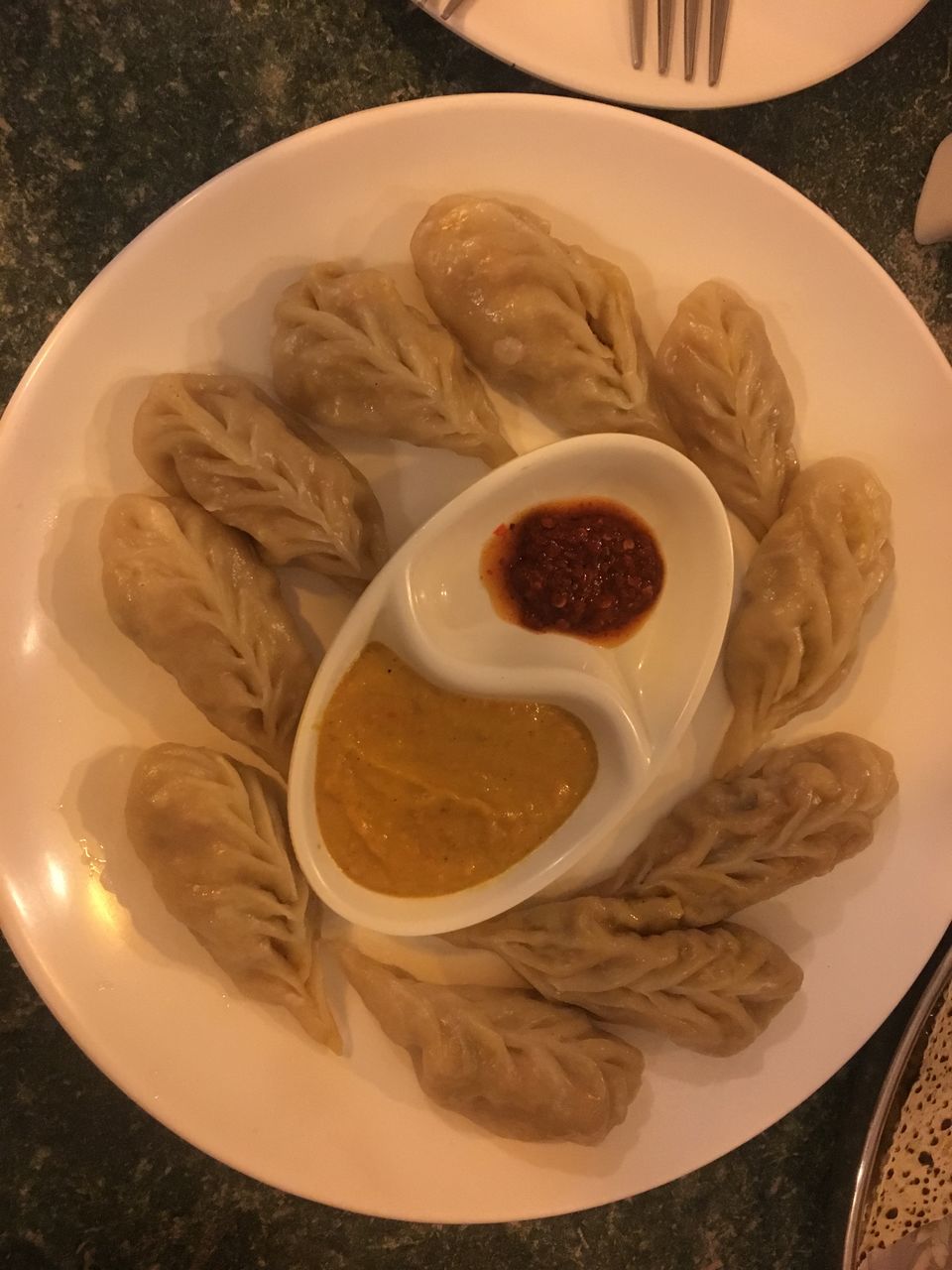 And of course, a plate of momos had to be devoured to celebrate our completion of what we thought of as impossible, at a point.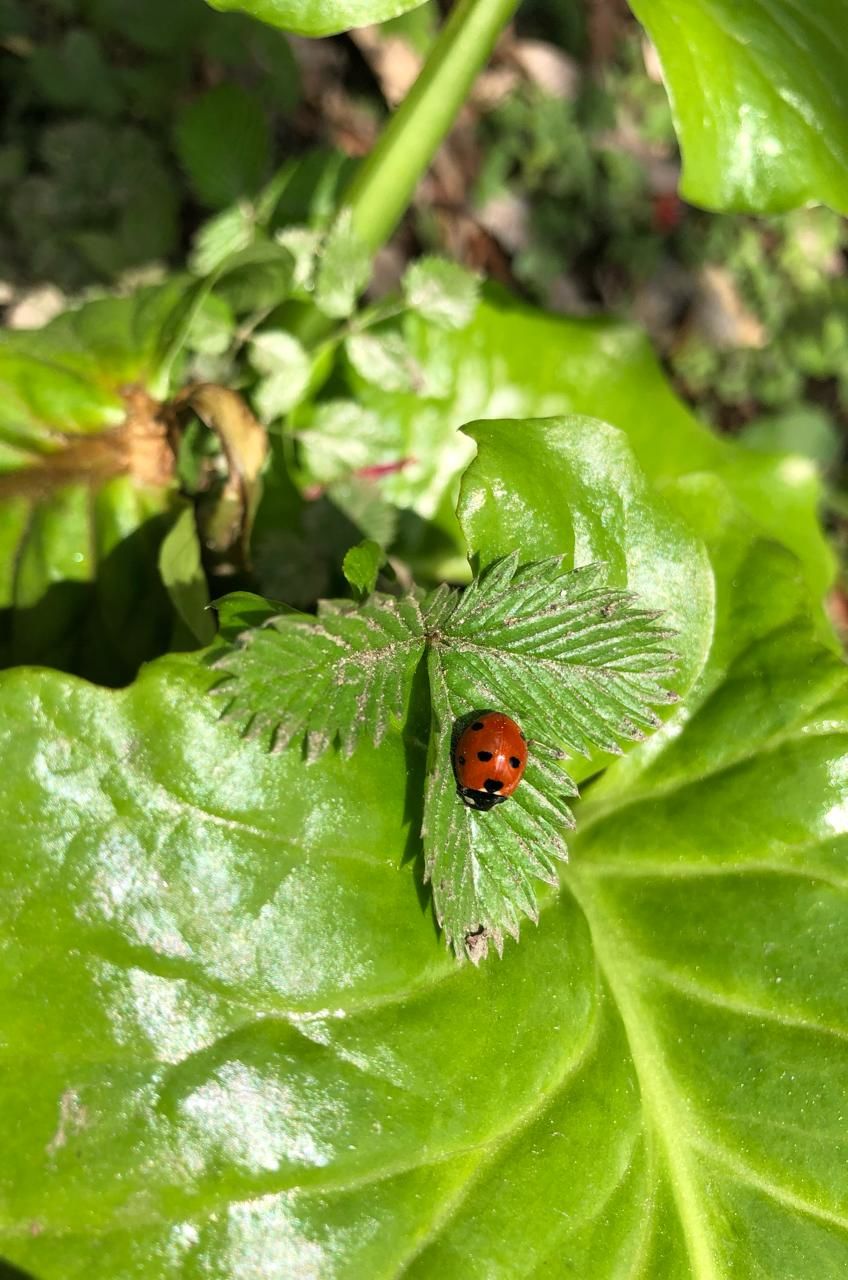 Little miracles of nature on the way that we got to witness. Also, what a beautiful artist nature is. :)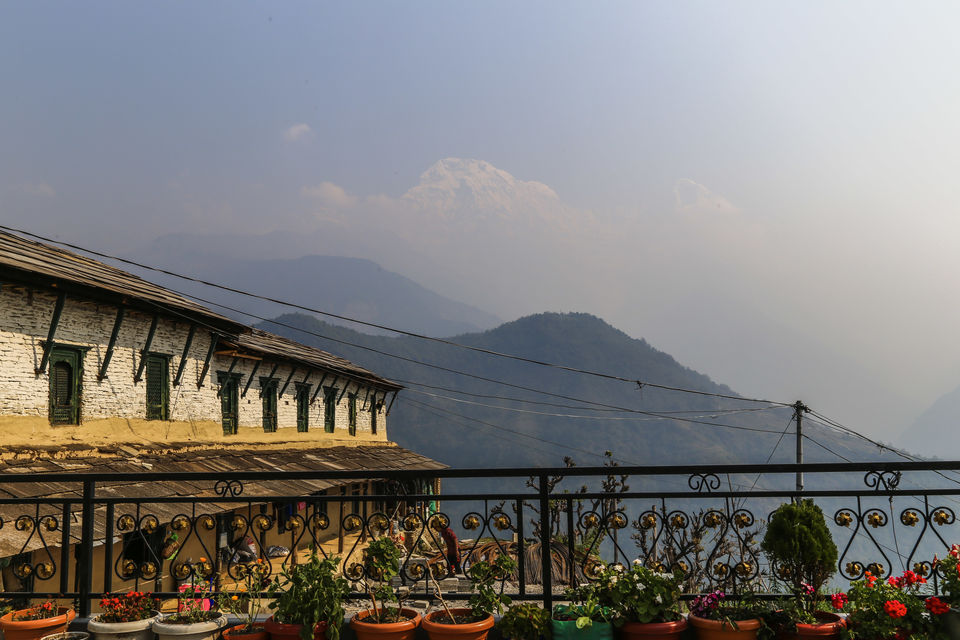 This was the view from the tea house in Ghandruk. If you look on top of the picture, it is the peak of Machapuchre. A little hazy because of the clouds and mist. This morning was probably one of the most peaceful one. I woke up at sunrise to Tibetan prayer music being played, a woman in the distance performing yoga, listening to the birds chirp and the bees buzz, wondering why I could not just leave everything and live in a place like this!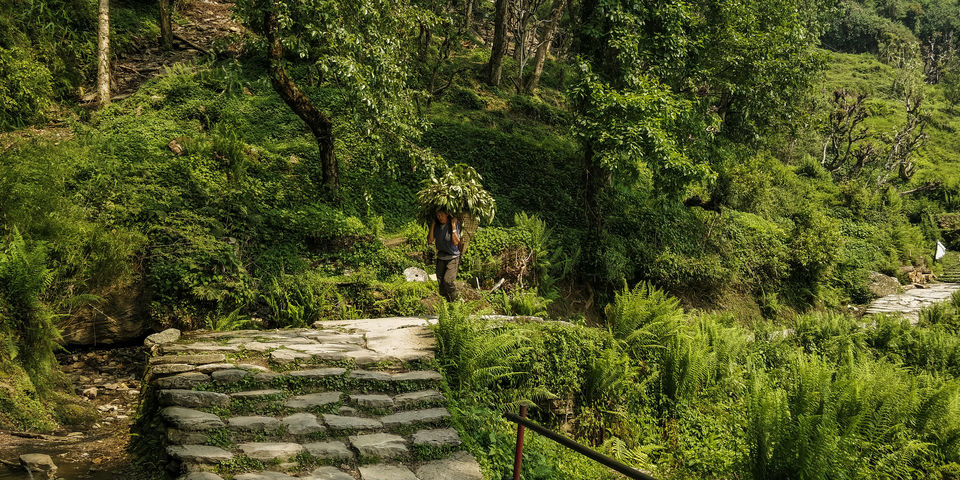 After taking a ride back to Nayapul from Ghandruk, we spent a day in Pokhara relaxing and headed back to Kathmandu.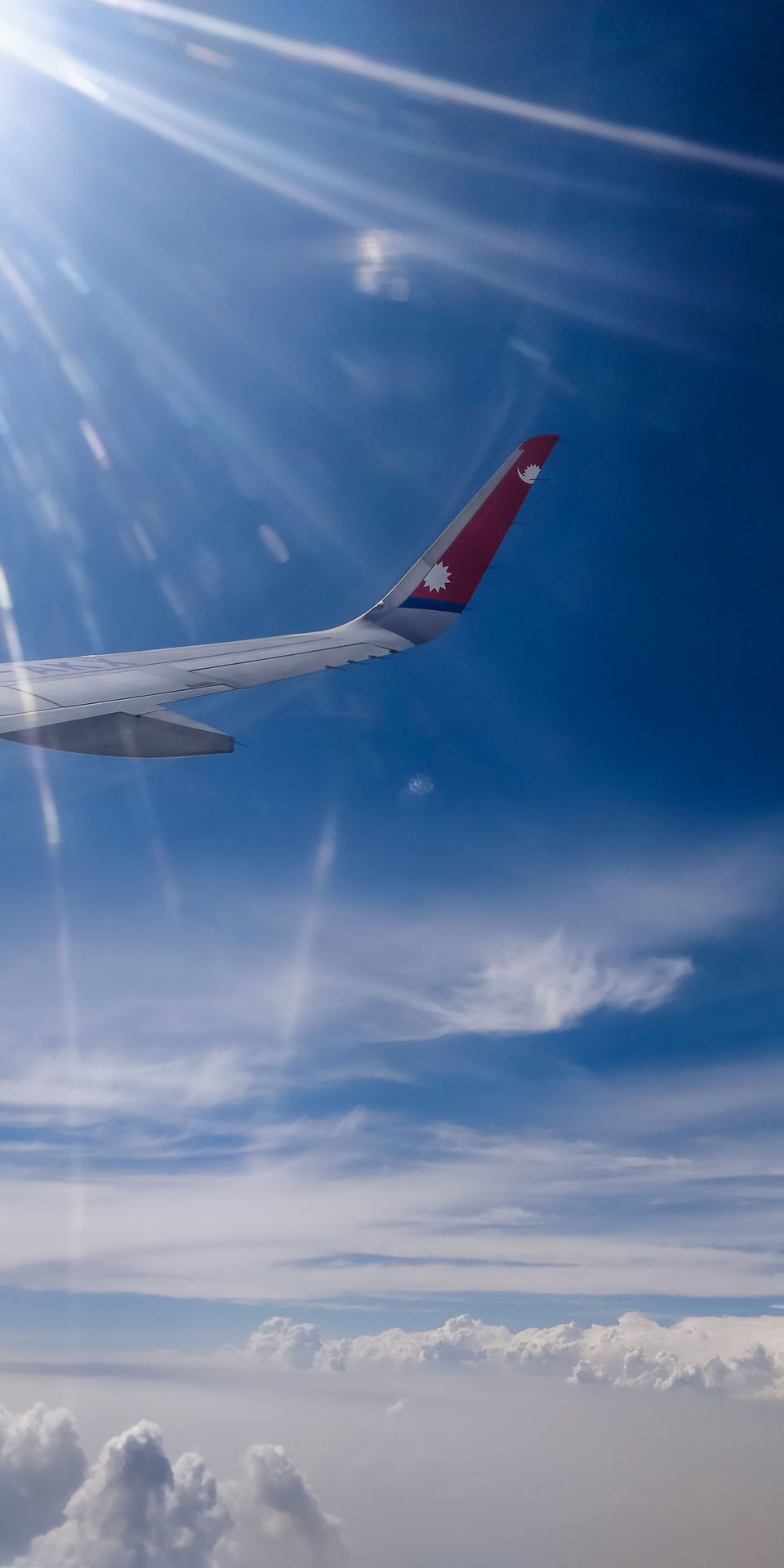 And it was a wrap! Honestly, I am not sure if I would trek again because I was not physically prepared to do this. But if you are, you must definitely go. Nepalese are some of the friendliest people I have come across, they'd make you feel warm and welcomed. The overall cost of the traveling in Nepal is pretty cheap and you get to see a rawness to the Himalayas. So, just go, if you think pure nature is your cup of tea!