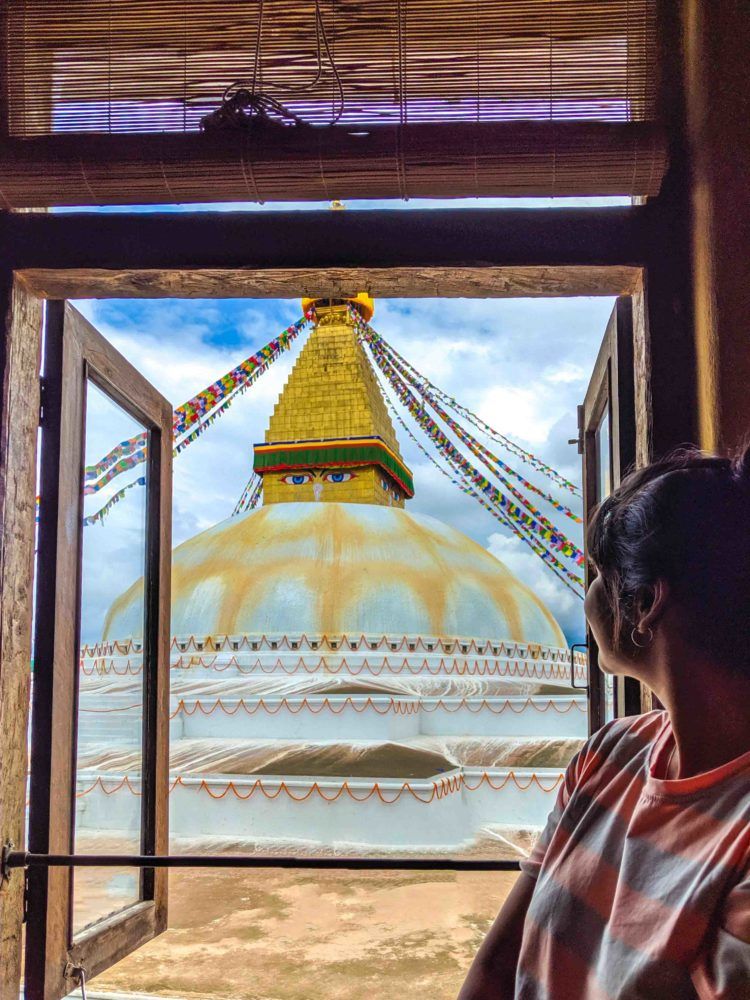 Nepal is known for its cultural and natural sites across the world. People in Nepal are very helpful and friendly but despite the popular place, we do come across scams, frauds and corruption as we visit a tourist place. Same is the case with every tourist country and your hometown. But it is always good to learn about the scams and frauds before visiting the place so you do not fall prey to it. The locals do try to manipulate tourists for their interest and so you need to be attentive to avoid such a situation while in Nepal. Make sure you are well informed of the places you visit, be very cautious in crowded places to avoid robbery or any physical harm and do not trust anyone you meet on the way. These are very basic things that you need to know before you travel to any new place. Also read: Things to do in Kathmandu.​
Here are a few common scams that you can avoid while you visit in Nepal:
Airport Scams:
As soon as you land in Nepal and find your way out through the airport you are bound to meet scammers.
Make sure to avoid tout (while looking for your driver or cab) who will act as to help you with your luggage but they are pretending to help in the hope to get some money from you. Just avoid such a situation by saying NO to them and say Thank you.
Hotel scams:
Most of the hotels, hostels and guest houses will offer trekking packages across Nepal, the offer might sound irresistible and fun but they would not be able to provide the services as most of them are illegal and unethical. For trekking experience, you need a proper service provider who will be able to help you with the right insurance and medical evacuation if need be.
Make sure you check the tour agency is registered with Trekking Association of Nepal and TAAN.
Avoid paying extra service charges for your hotel, always make sure while checking in to ask the hotelier if the taxes and VAT are included in the price mentioned. Once confirmed you can always go ahead with the booking or else they tend to add double taxes even after the amount mentioned includes the 10% service charges and 13% VAT. This scam was quite popular back in 2000 but now recently many tourists have been complaining about the same.
Make sure when you book a hotel online to check their credibility and reviews. Most of the time hotel scams get easily highlighted if you spare 5-10 minutes in reading the reviews by the experienced customers.
Many time hoteliers tend to cancel the online booking by saying there was some error but the reality is they cancel the booking so they can avoid paying commission to the online booking agents or the hotelier need an international credit card to pay the online agent which gets restricted due to Nepal banking regulations. But in the entire scam we tourist do not suffer much they will always tell you they have rooms available and that you can pay by cash or card directly. But if you have booked it through brownie points or redeemed your saved points you might tend to lose your head there.
Make sure to find the difference between a community stay and a homestay. Nowadays many locals are ripping off the tourist on the name of community homestay which will cost you more compared to a homestay. Most of the hotels tend to add the word Community Homestay and cleaving off extra bugs from the tourists.
Guide/Tour Operator Scams:
Guide scams are the most common scams you can come across. You will find many guides at the sites pouncing on you to learn about the heritage sites etc. They would start by saying the guided tour is for free but later they will ask you to pay or tip them for the same. So make sure you either pre-book a certified guide and avoid such a situation.
Most of the guides would also take you to places where they get commissions even though you don't like it. These places include shops for thanka paintings, pashminas, jewellery, wood carving etc. They will also take you to cafes and restaurants which have bad reviews and will force on you. Always read blog or review which shares their experience and you are sure to bound to go to the right place to eat and shop.
Also read: Food in Nepal
If you planning to visit the Kumari- Living Goddess make sure to avoid booking through tour companies as they will charge you 50$ to visit the house of Kumari which truly is free to visit. And if you wish to meet the living goddess there are particular time and you can always offer some money (10-20 NPR) to the goddess in kind deed as a donation.
You will find many beggars and kids trying to scam you for some money. Mothers with a kid in hand would ask for money so she could feed her baby with milk. And kids would come and force you to buy them a dictionary so they could study hard and not beg on the street. Both the cases they are trying to rip you off. Kids will take you to the shop and would ask you to pay for the dictionary and to make sure it is not a scam he/she would ask you to write a message at the last page so you feel that you not being cheated. But if you see carefully you will find marks of the pencil of an old message written by some other tourist which the shopkeeper tends to erase it and scam you along with the kids. So the best way is to just avoid talking to them.
At times your guide or cab driver would make you fall prey to their emotional heart touching story where they make up stories of their close family members being sick or suffering from diseases, which would make you suck out some money for their treatment. Make sure to avoid such conversations and just give some good tips as to how they can get well and that you would always pray for them.
If you hire a cab always ask them to use a meter or pre-decide the amount for the destination. Many cab drivers will refuse to say first but later will ask you to pay more money than the actual fare.
Shopping Scams:
While you paying with your credit card make sure you check the actual amount agreed upon to pay for the things you have bought. Because every shop will put the conversion rate in Nepalese currency so do calculate the conversion before paying. Make sure you pay utmost attention to your credit card usage or else you will fall for card skimming scam where you will find your card is used to buy online porn for an exorbitant amount.
While handling cash do check with the shopkeeper while handing over the money and also clearly state the change amount you are expected to receive back from them. Many shopkeepers would scam tourists for not noticing the change given back.
While you shopping in the tourist attracted areas you are willing to pay extra money as these shops sell the items at higher prices compared to other less known tourist markets. So do not shop on the first day of your visit try to take some time to understand and learn about the markets, shops and bargaining rates.
You will find many fake brands while shopping from a well-known brand shop. Like when we visited Zara which was newly launched in the Bhouddhanath Area and attracted the crowd by selling 2 on 2 free offer they were ripping off the customers by selling few fake copies which didn't belong to the brand. So make sure to buy from a known place which would sell you authentic items and not fake.
Also, there are many shops in and around the local markets where you will find fake thanka painting, knives, wood carving etc which every tourist is bound to shop when in Nepal. Make sure to check the shops' credibility and certificate before buying.
Other Scams:
Avoid entering massage parlours which look suspicious, they will fool you with offers and discounts and later would ask you to pay the actual amount which is a big spoiler. You would get pissed as you would have opted to go for a massage to relax and get some peace but on the contrary, would just upset yourself with such scam.
Stocking marijuana can result in a 5 years jail in Nepal, so make sure to not get involved in such activity. You will find many hidden sellers across the Thamel streets selling these items and slowly whispering in your ears if you want to buy. You can simply avoid them and not get yourself involved in any trouble, after all, you are here to have fun and create memories.
Flight Booking scam is very common among tourists and trekkers. For trekkers, most of the tour operator would scam them by saying the prices of the flight tickets are included but later when the tour is about to start they will surprise you with no ticket comment and will rip you off with 20-30 thousand INR for flight tickets. And if you are a tourist flying from Kathmandu to Pokhara and your travel agent promises to book tickets for you make sure you have that stated in your booking receipt or else you are also bound to be a victim for the scam.
Do not fall prey for the trekking scams in Nepal which are very common among the trekkers. There are many websites which will grab your attention to the Everest basecamp trek for less or discount prices which later turns out to be a big rip off as they add extra charges and you are dumped in a group. The best way is to figure out the local trekking agency and ask for their certification prior booking.
Nepal is a place which always needs support and volunteers for better growth. There are many overseas volunteer organization and NGOs which would charge you to become a member and simply reap you off. If you wish to volunteer you can get involved with known organizations and get the right qualification before volunteering.
I am sure by now you might give a thought before visiting Nepal, but trust me every country has its scams and rip-offs, Nepal is no exception. You are the one who needs to have the knowledge and avoid getting in such situations.
The list above is just brief scams which you can easily avoid now that you are aware of. So set yourself free and book your tickets to Nepal right away.
Also read: Things to do in Pokhara