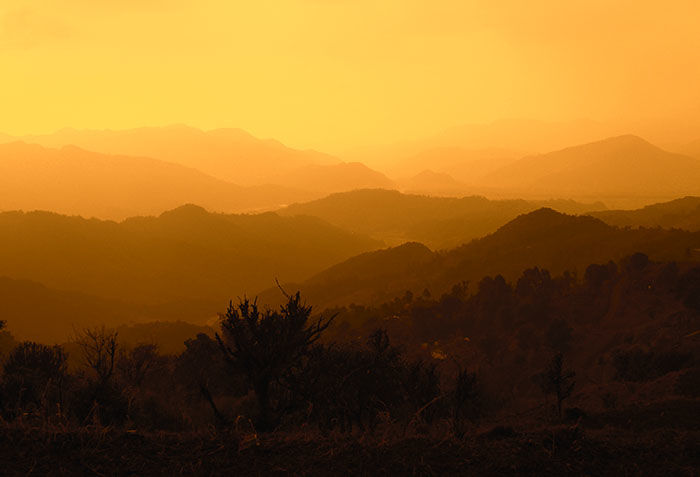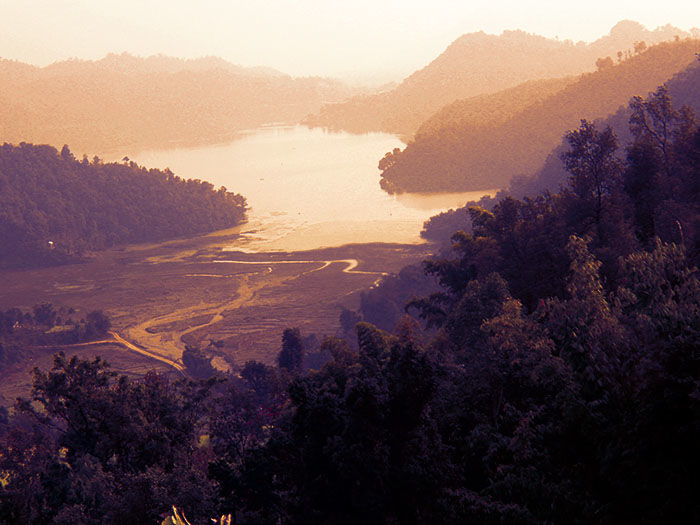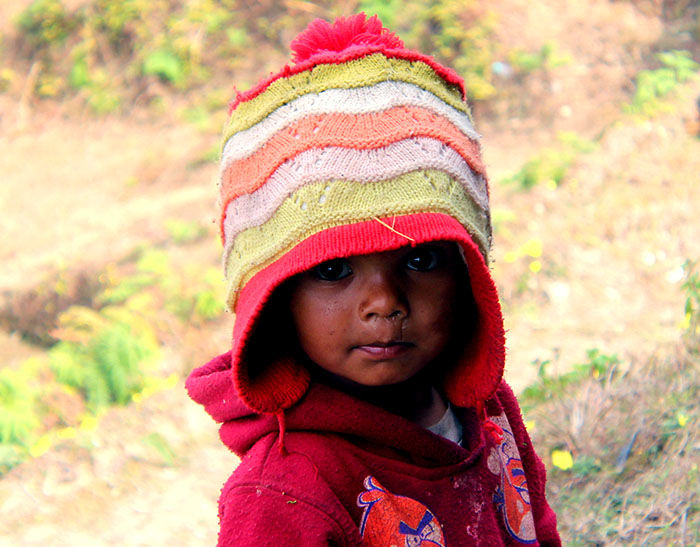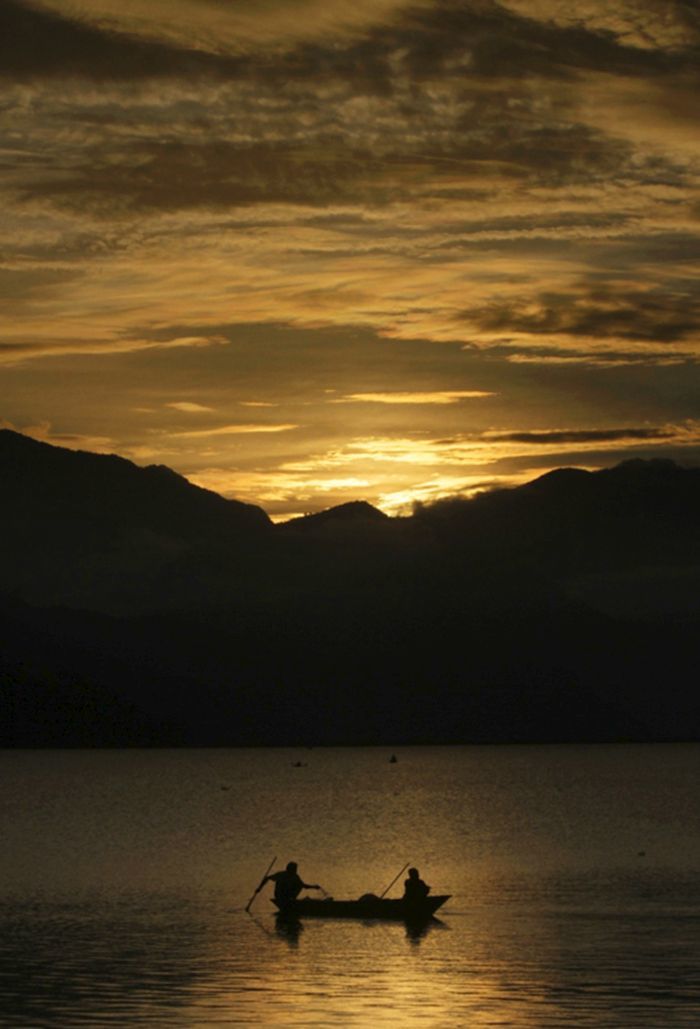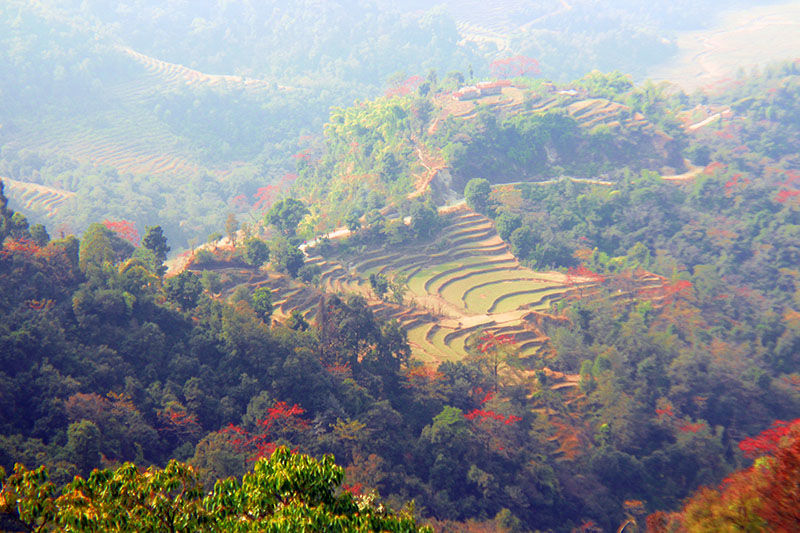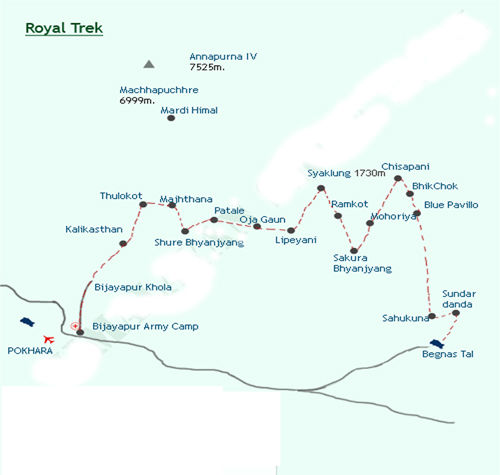 Annapurna Skyline Trek became the Royal Trek after Prince Charles and his entourage of 90 people in the early 80s, hiked along this mid-hill trails at the foothills of Annapurna. Soft and easy trekking adventure in the Annapurna Region of Nepal, Royal Trek highlights authentic rural culture, panorama of lakes, lush vegetation and the Himalayas plus the sightings of diverse species of birds.
Treading along the footprints of Prince Charles during Royal Trek is an excellent hiking fun. Walking uphill through the jungle on the stony steps and emerging out to traditional Gurung Villages are the challenges of the trek. However, these sections of Royal Trek have great diversity of bird's species. Moreover getting into traditional villages atop the forest after short uphill walk through either the jungle trail or the hill of terraced fields are great cultural encounters of the Royal Trek. A significant part of Royal Trek also treads over the leveled trails of ridge-tops from where 360-degree panorama of diverse landscapes can be seen. The Himalayan peaks including Annapurnas, Fishtail, and Manaslu among others loom up to skies in the north, the view of lakes and the widespread valleys lie to the south and the series of lush green hills overlapping each other till the horizon to the west are incredible views during the ridge-top walks of the Royal Trek.
This trek is designed for those trekkers craving for an opportunity for the closer view of the Himalayas and traditional culture of Nepalese mid-hills. This short and soft trekking experience in Nepal is suitable for people of all ages.