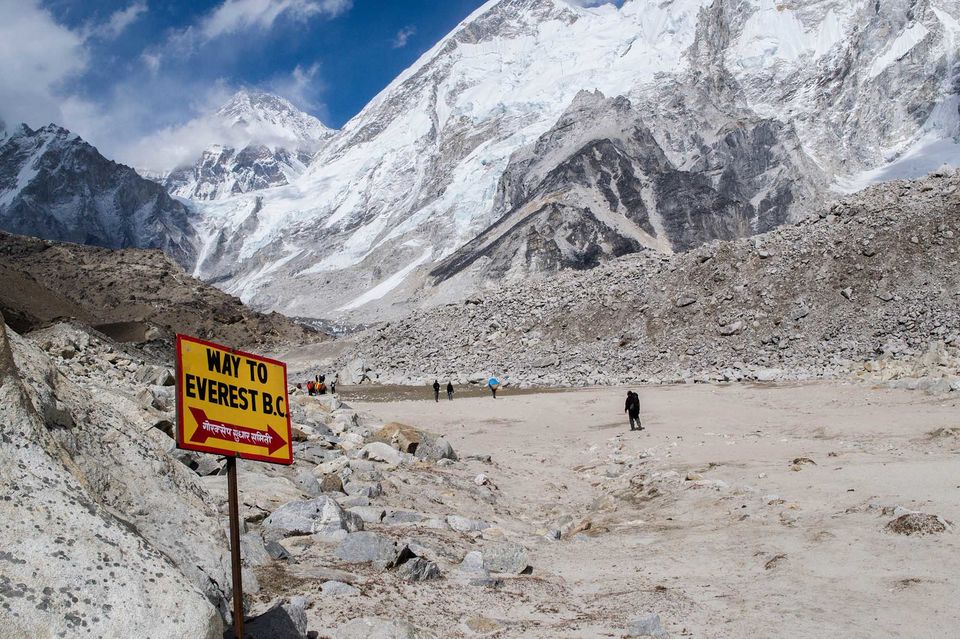 Everest Base Camp Trek could be a dream of pilgrimage to Everest Base Camp. Finding a global mass phenomenon meaning may-be difficult but the phenomena are invisible. Moreover, it spread across the earth in millions of separate places. Come and join this exhilarating once in a lifetime trekking experience. Calling it Sagarmatha by local people, the universe knows by the name "Mt. Everest". It is the world's highest mountain, rising majestically 8,848 meters above sea level.
Let us start.
From the exhilarating flight into Lukla to standing on top of Kala Pattar looking over to Everest itself of a journey that remembers the glory that the mountains like Mt. Everest, Mt. Nuptse, Mt. Thamserku, Mt. Amadablam and Mt. Lhotse possesses for the rest of the life. Acquire knowledge about the cold and wild mountains and get some insights on people, their culture, traditions and living style residing in those areas.
Accompanied by the footsteps of the first pioneers. Edmund Hillary and Tenzing Norgay Sherpa climbed the highest peak in the world in 1953. Everest Base Camp Trek offers breathtaking Himalayan panoramas, high altitude trekking, and a glimpse into Sherpa lifestyle. As well as the culture, rugged mountain people who have called this land home for over 1000 years. Accordingly, their colorful homes and terraced farms are truly an amazing work of art. The Tengboche and Khumjung Monastery alongside the Mani walls, Chortens, and shrines here present the influence of Tibetan Buddhism in the Khumbu region.
The trail is generally downhill for the first day but day two starts with a long hard climb to Namche, a surprisingly large town where even Illy coffee and a chocolate brownie are found and know as the capital of the Kumbu Sherpas. A rest day here aids acclimatization and there are great optional walks to enjoy the area and then follow the trail to famous Tengboche, located high on a ridge where a magnificent 360-degree panorama awaits. Surely one of the most tranquil and inspiring places in the world then descend again to Dingboche and over the next three days retrace our steps to Lukla to relax and celebrate.the magical views of the Everest without the concern of altitude sickness problems in this trek.
Keeping extreme winters and monsoon aside can do it for the best results at any time of the year. Finding yourself there in the festive seasons will be a bonus treat to the fantastic trek. So, pack your gears and aim the Everest for the next vacation of Asia.