If a place can fulfill your desire for the coffee just the way you like it in an ambience where you can sit peacefully with a book, thought or just by yourself then it's a dream come true in Delhi! It's not that the city doesn't have beautiful cafes, there are plenty of them with die to corners and lip smacking cuisines in South Delhi, Saket or Gurgaon but given the popularity and crowd of people, I miss the coziness and the feeling of sipping coffee in carefree space. If you feel same way, that Dwarka is a go to place!
Honey and Dough
Located in City Centre Mall, Dwarka sector-12, Honey and Dough is a beautiful little paradise which surprises you in the best possible way. It is unimaginable how quaint and serene the space is despite being part of the mall which is so popular among Dwarkites. They've got a delicious French menu with some of the nicest desserts possible, going from chocolate tarts to funky shakes, fudge balls, éclairs, freshly baked breads, macaroons and so many other things. But what I loved the most was their assortment of coffee – they have introduced Tiramisu coffee (coffee has addition of Marsala wine and rum) and cappuccino with the flavors you desire!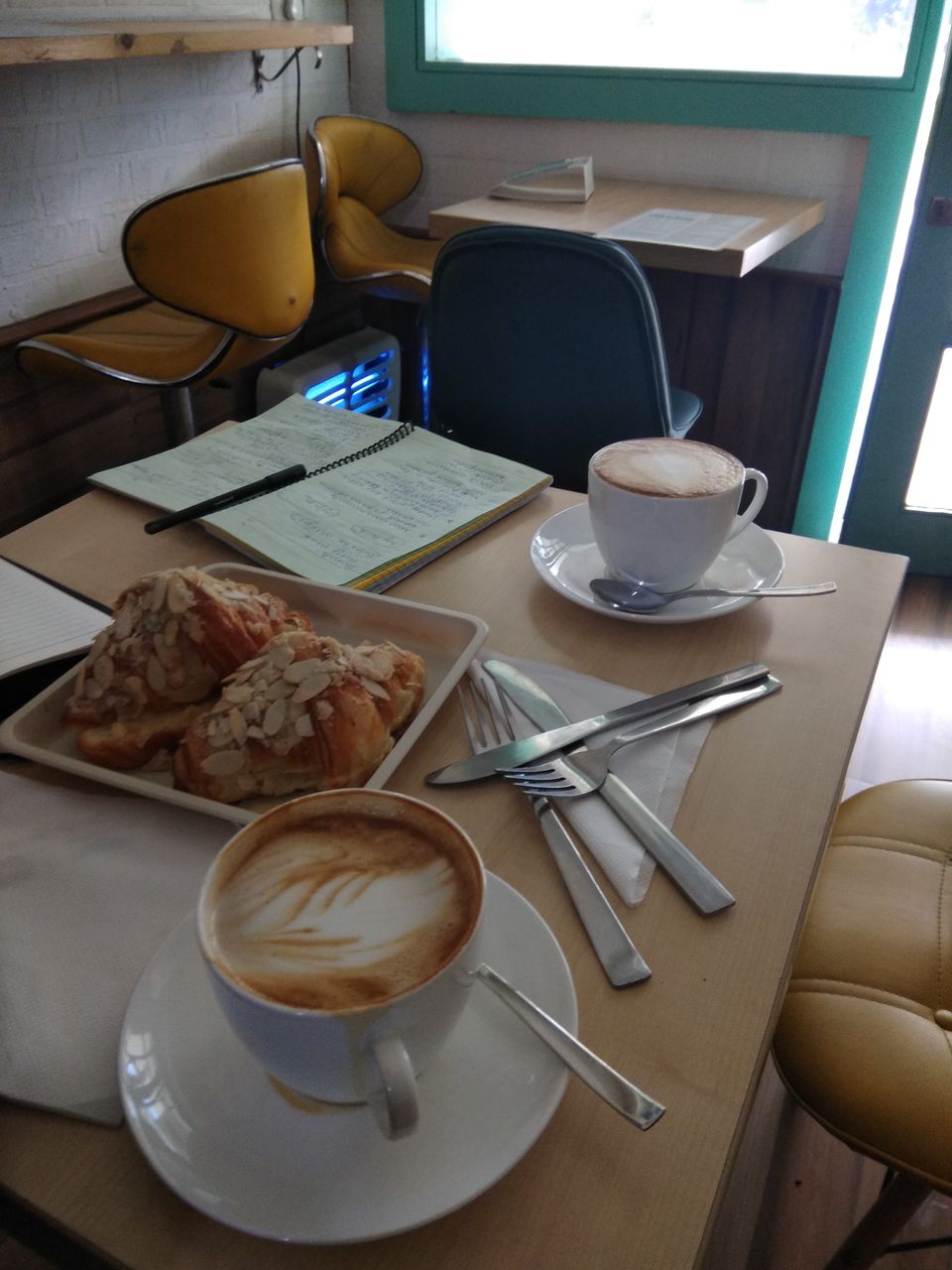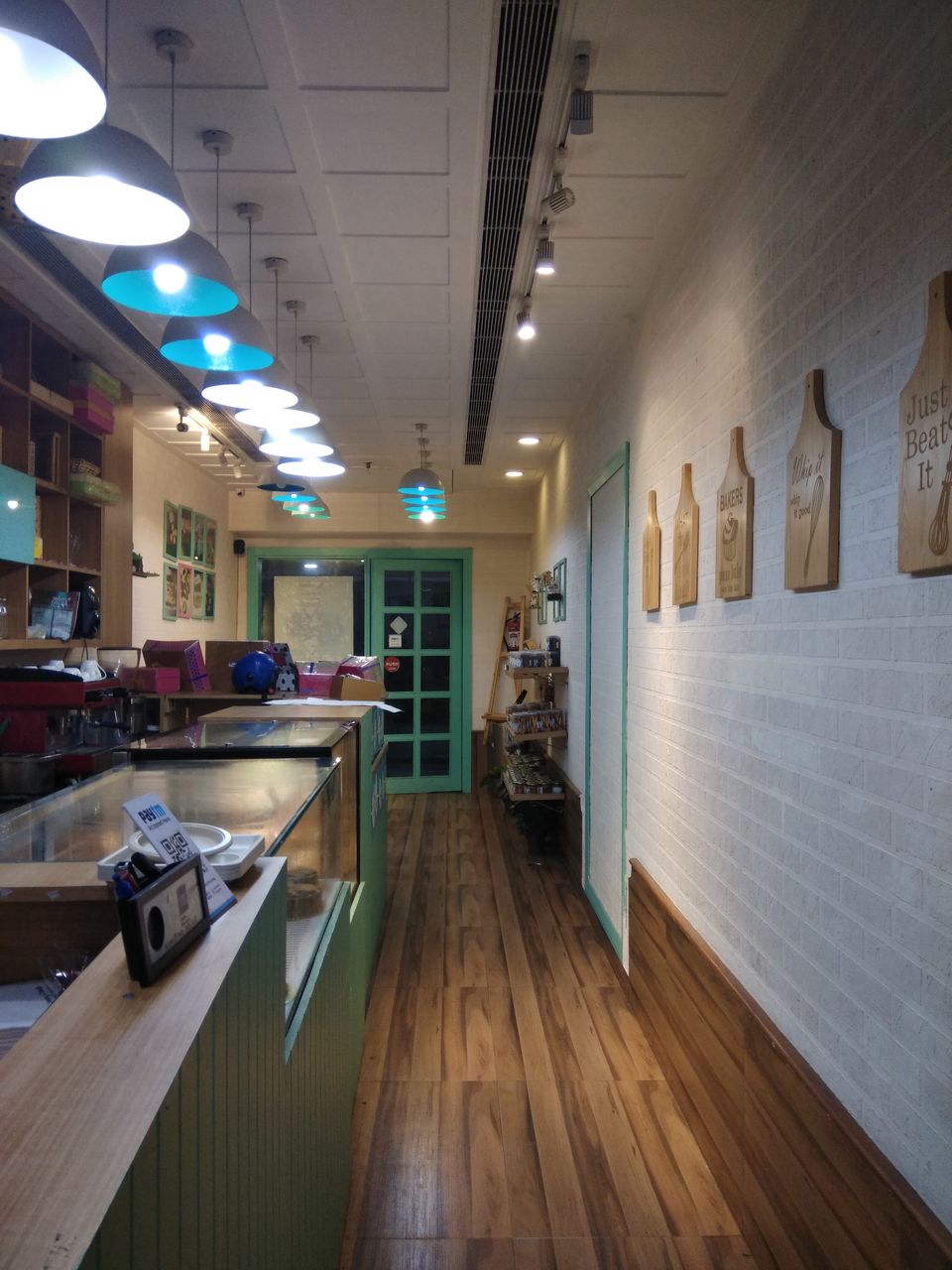 Infinite Café
Located in the busy hymns of Rajouri Garden (I know not in Dwarka but close by), Infinite Café is a miracle by serendipity. I can totally vouch that coffee served here is best in West Delhi without a second thought. They have chic décor with indoor and even more beautiful outdoor seating arrangement. Rajouri Garden popularly known as Hauz Khas of West Delhi with best street food, restaurants and café, but what separates Infinite Café from hustle bustle of the place is calm and surprisingly a thoughtful space where you can enjoy warmth without being hassled by overcrowded and traffic noises that comes from the location. Their poha, maggi and pizza is something you would not like to miss.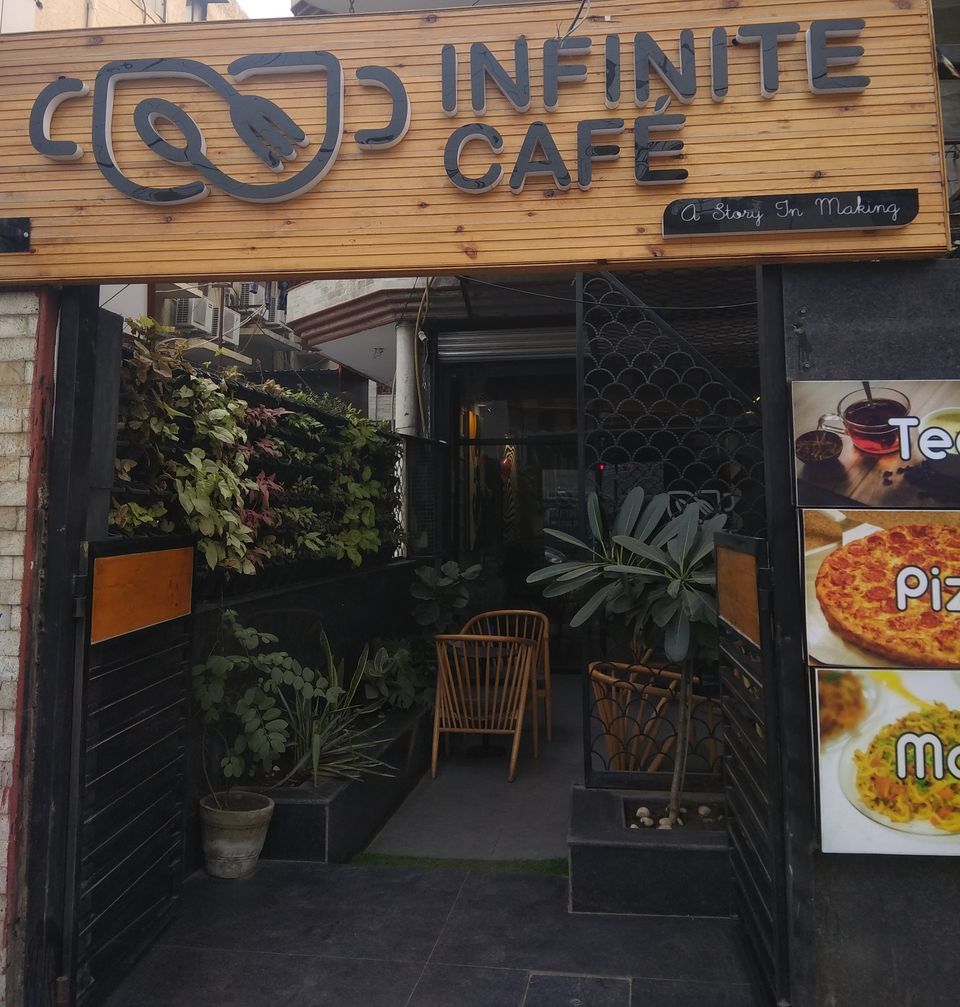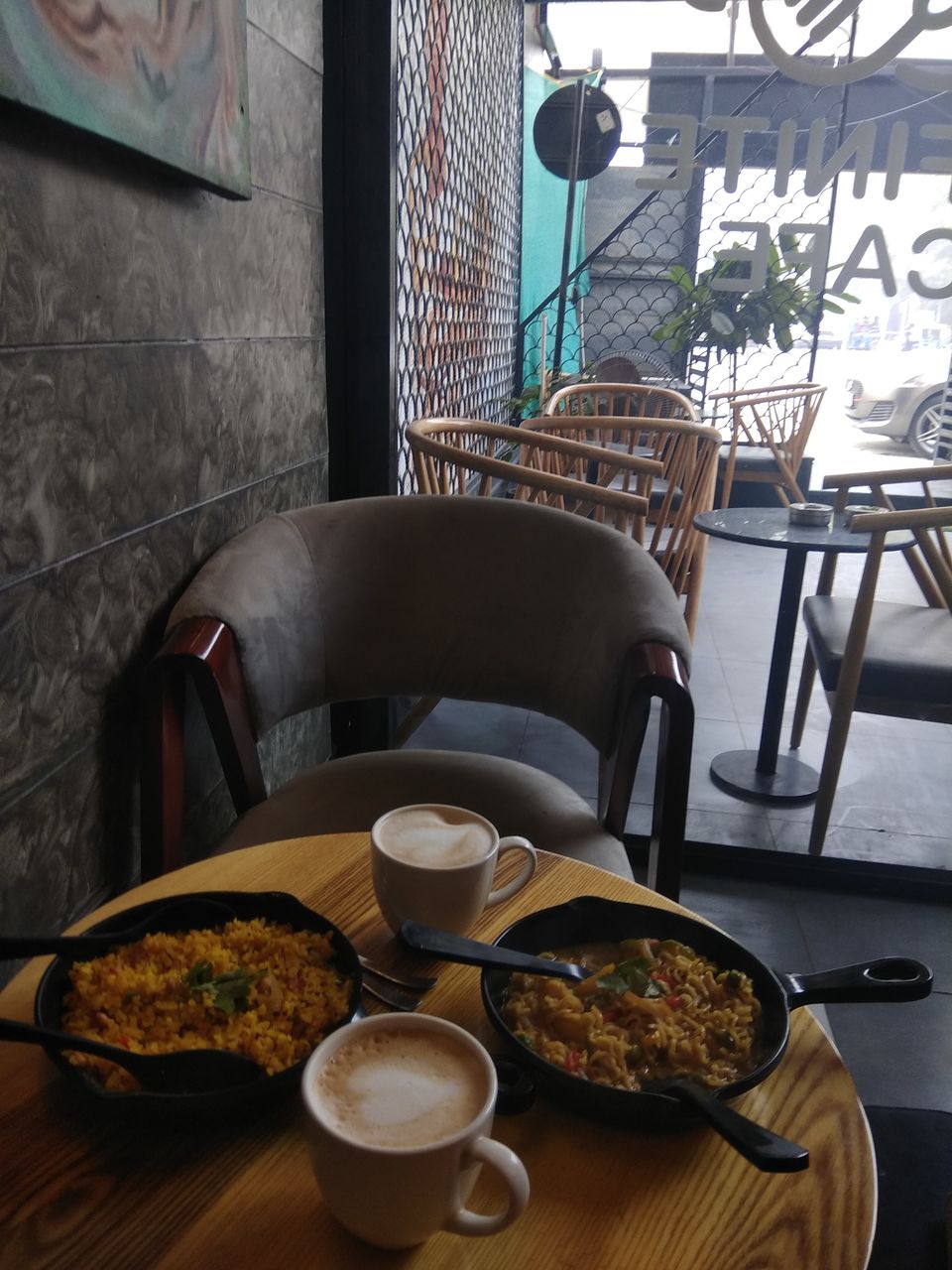 Drool Fresh Bakehouse and Café
Want to read a book without interruption or want to hang out with friends or just need a space to work on your laptop without any interruption, Drool Fresh is exactly the space you are looking for in Dwarka. This place serves well brewed coffee along with a very delectable selection of beverages, like the Banana Caramel Smoothie, Berry Cookie Shake, and Masala Lemonade. And yes it's a heaven for tea lovers as they present you with a small wooden box containing an assortment of tea leaves that you can look at, smell and read about before you order. Located just below Dwarka sec – 13, this café is book definition of sophistication with a twist of casual elegance serving you best of everything from continental food to soups, salads, pizza or satiating your sweet tooth with delicious cakes and pastries.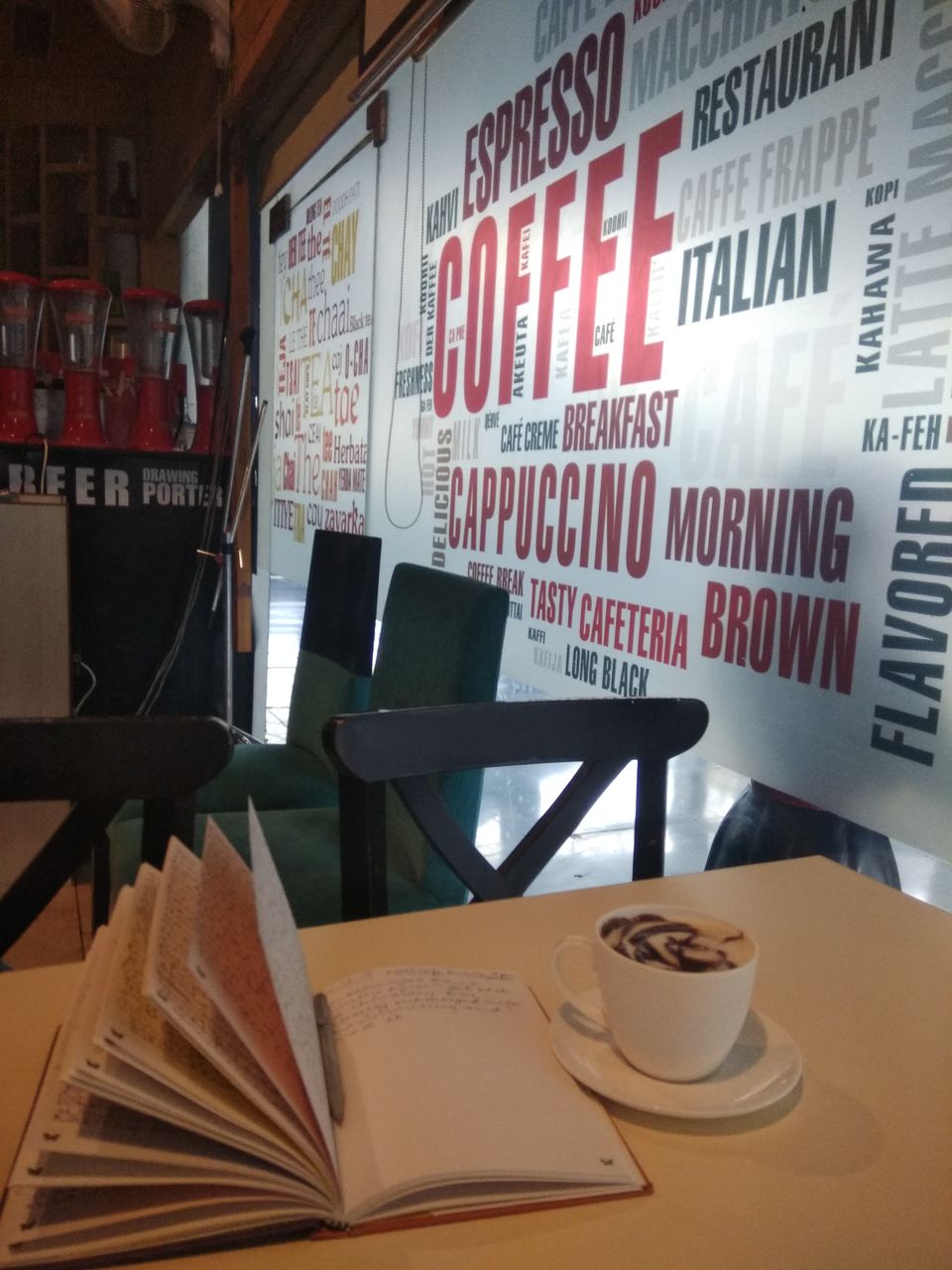 Café Coffee Bar
Recently renovated and decorated Café Coffee Bar is a perfect place to have coffee, dine with friends or just indulge in some cocktails with a feel of bar. They have picture perfect décor with different spaces for people looking for different things in a same café. It's not really quiet to sit and read a book but it's definitely a place where you would like to have coffee while appreciating the music in some alone time.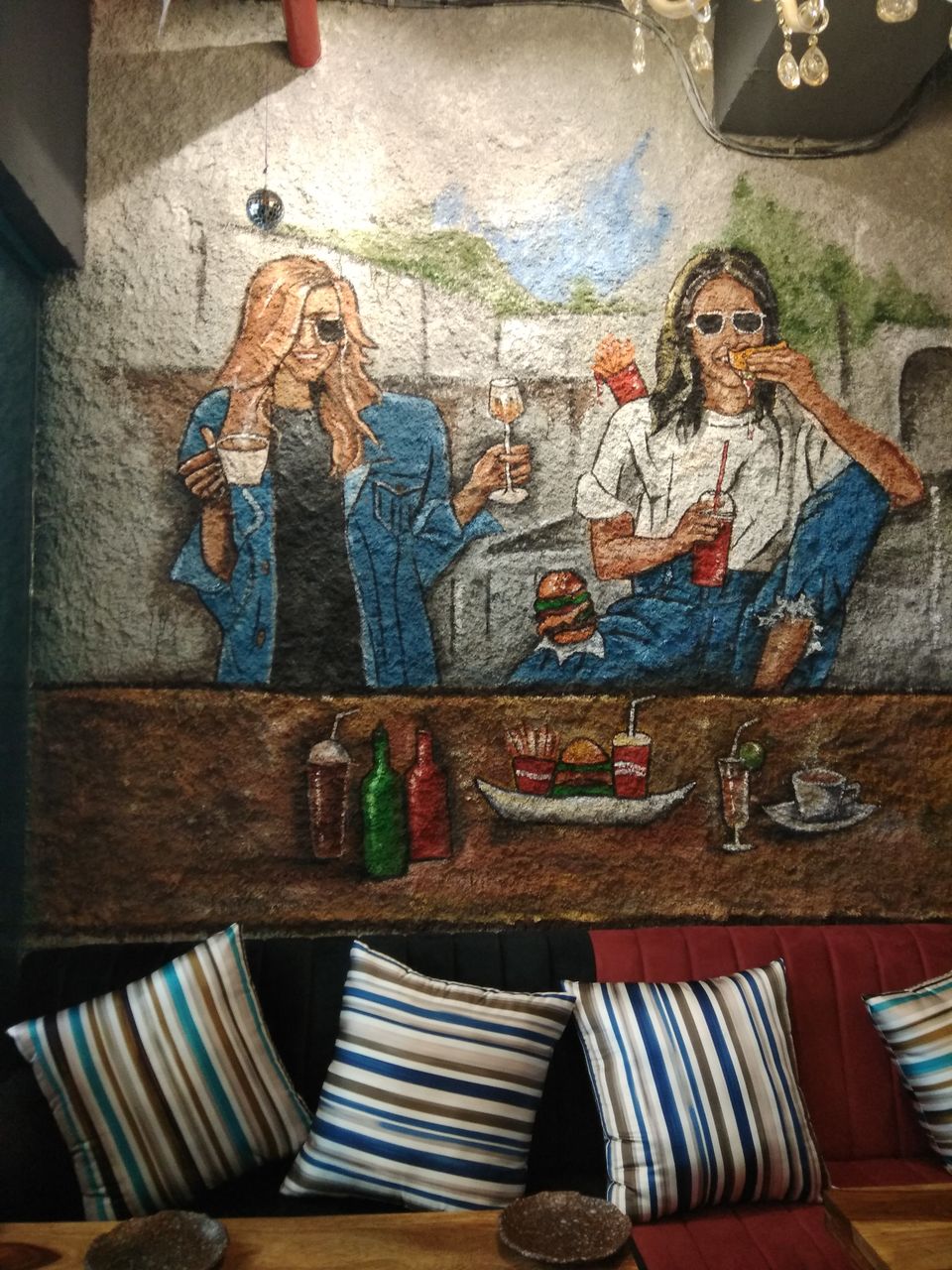 Barista
Barista actually needs no introduction! Located just opposite to Café Coffee Bar separated by escalator in Dwarka sec-12 Mall, they serve you awesome coffee (I love their Café latte with caramel), assortment of croissants and snacks with a wonderful space to indulge oneself.
Café De Milano
Colorful and European ambience, fairy lights hanging over the trees and attractive graffiti with a huge selection of cuisines is both offbeat yet makes Café De Milano one of the most trending spaces in Dwarka. They have three seating areas—terrace (not sure whether it's functional right now), a ground floor outdoor and an indoor section with bookshelves and super cozy cushions. Best place to take your date or host a kitty party here but at the same time you could perfectly enjoy some coziness in a lovely corner. Food and coffee is definitely cost effective though coffee is not as delectable as I wish it should be!
Chai point
If you are going to Reliance Mall in Dwarka sec 13, then you must stop at Chai Point. As the name suggests, they have superb collection of tea leaves and snacks. Oh don't worry coffee lovers – there is absolutely eye popping filter coffee with coffee cake! They have delicious and healthy snacks to go by with your choice of beverage with sun shining through the end glass wall.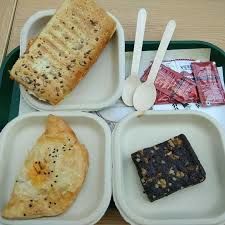 Dyaarian café
Can you imagine how it feels like having coffee at your door step- oh it feels heaven! Based on friendship theme, this beautiful and aesthetically joyful Café has opened in Dwarka more – who knew a place like this could also host a space that has café (oh dreamy eyes)! So do take your friends or your date to this place which has awesome food and coffee at the most affordable rates with best possible hospitality (don't forget the peppy and ever youthful music and nope not that DJ loud music)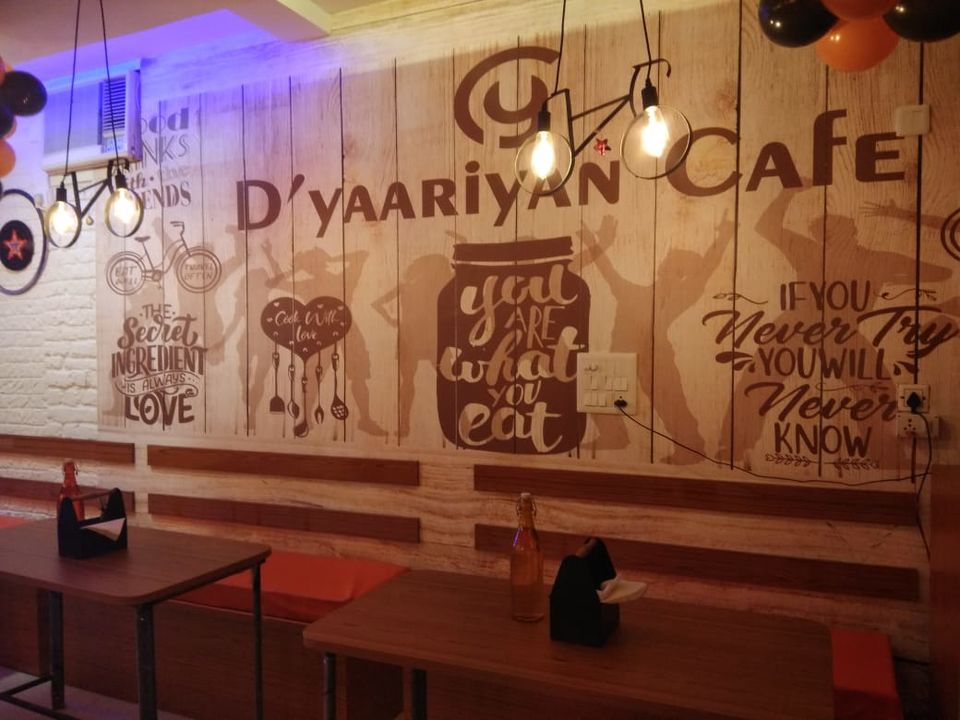 Sehat Café
Love eating out but are damn scared to gain those extra difficult pounds, welcome to Sehat café. As the name says it all, this café is located next to Gym serving healthy, guilt-free menu, ranging from detox drinks to whole wheat pasta. The smoothies and drinks are whipped up with natural sweeteners, and brown rice is used for cooking up protein filled desi dishes, somehow still making the dishes extremely delicious. Don't try coffee here (because you might not even get it!)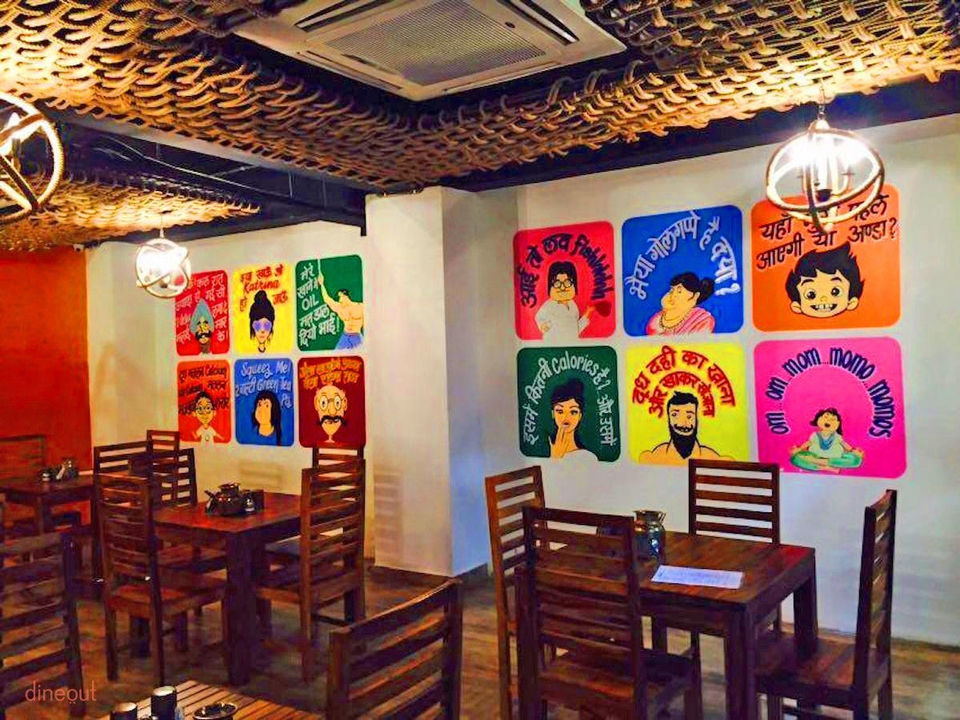 Though I hate the idea of going to Mall yeah mainly because they are over crowded and over rated but Pacific Mall in Subhash nagar hosts 3 wonderful cafés that could satiate your need for awesomely brewed coffee and must needed snacks
Starbucks
Oh Starbucks defines coffee – you might want to try every coffee of theirs with every visit but my all-time favorites are Mocha or Cappuccino with hazelnut flavor.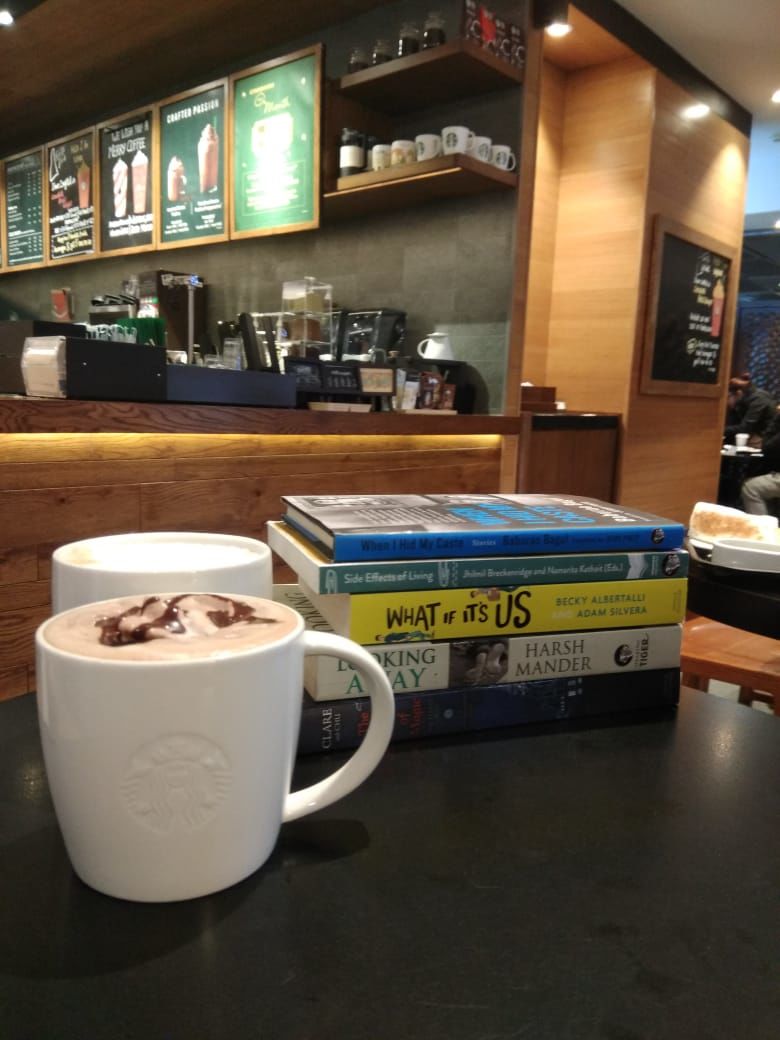 Delhi Heights (also located near Janakpuri west metro station)
Café Delhi Heights is a place that really celebrates Delhi in the city style. Though not much of Delhi person, this is the place which I would always chose above every other café if I want to eat good food, indulge in my coffee appetite in an ambience with the music that resonates with the delicacies served! I am always amazed and stumped by the wonders of their hospitality and magic they bring in food. I have tried Delhi Heights of each location in Delhi and needless to say that they always make me happy! I love their coffee – be it simple Latte, cappuccino, mocha, macchiato or complicated coffees they proudly showcase in their menu. They have brilliant variety of dishes that includes continental, Italian. Traditional Indian food – street food, Bombay dabbas and oh the sweet dishes! Elegance and sophistication seems synonyms to this café offers coziness and comfort in very distinguishable way.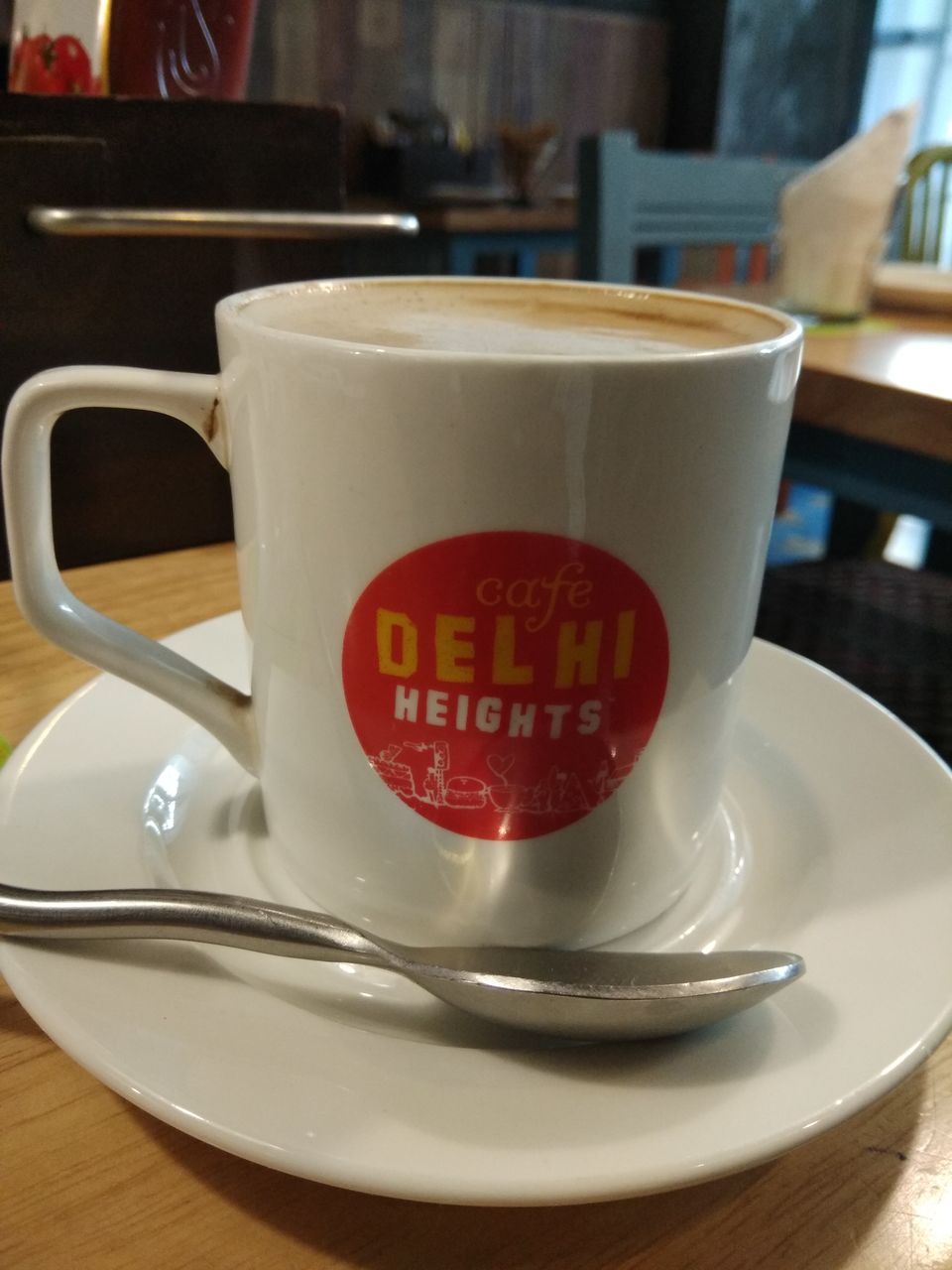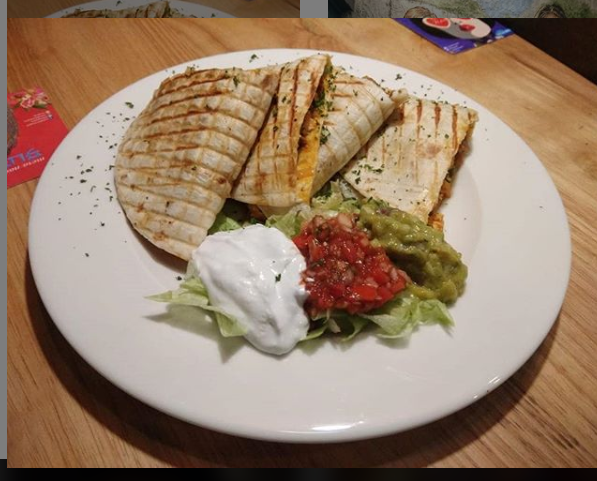 Selfie Swag Café
Selfies, fun swag and coffee defines this café located just at the side entrance of Pacific Mall. They literally print your face on the froth on top of your favorite coffee and yes, it tastes delicious. You just WhatsApp them your selfies, their fancy printing machine starts magic and there's your face on your coffee.
Lastly an honorable mention to Slay Coffee
If you don't want to leave the comforts of your home and want coffee then just call Slay Coffee – they are number 1 brand in delivering best coffee in Delhi. Baristas at Slay are so cool and good with brewing coffee that you will end up ordering coffee every day and remember it's not your regular coffee, it is much more. Ranging from filter coffee, to smooth crème latte to Mocha tales and many more to choose from, Slay coffee is sweetly slaying your coffee appetite with desirable taste and coffee beans. And you can also order quick snacks like paneer tikka rolls or brownie or bowl or mac n cheese.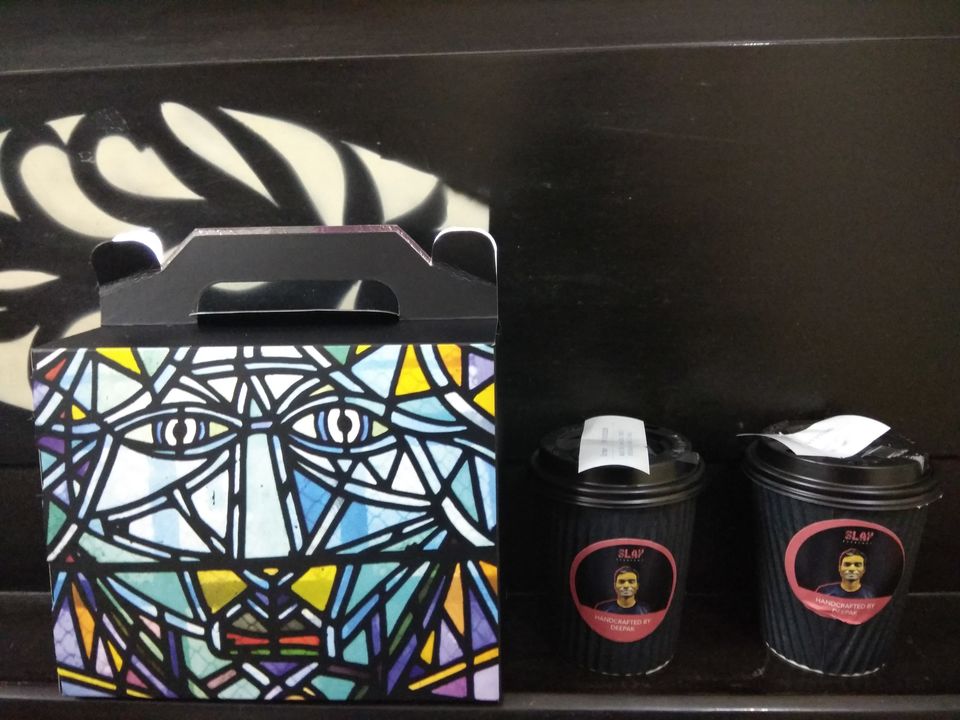 So what's stopping you! Step out enjoy the winters of Delhi with some cool cafés in West Delhi and trust me you won't regret.
PS: All the photos are captured by Mona Yadav.