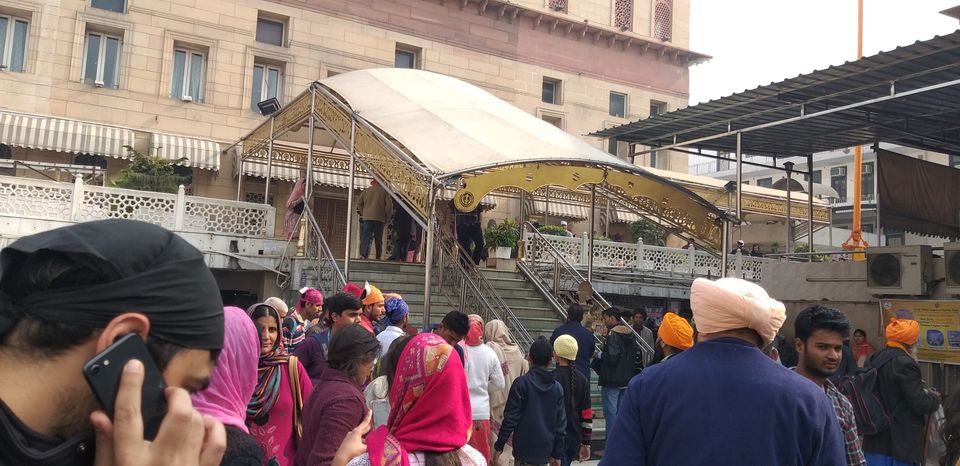 When you have an off from Office, it's not necessary to go somewhere out station if you are living in Delhi and especially if you are a food lover and that's what I did on 23rd December 2018, did a food tour in Chandni Chowk to try food at some of the famous and old places running since 19th century.
The food spots here are ample many but I found some as they make a complete meal for you, also are nearby Chandni Chowk metro station and are really easy to reach by walking. For all these food spots, you need to exit from Gate no.3 Chandni chowk metro station present on Yellow line metro of New Delhi.
5 best places to eat in Chandni Chowk:
1. Natraj Dahi Bhalla
It's a common street food, you will find at many places, but people always come here whenever they are in Old Delhi area. For those who don't know, the shop has been around for over 80 years i.e running since 1940.
How to Reach: Take the lane opposite to Parathe Vali Gali, just 200m away from Haldirams Store(present in front of Sisganj Gurudwara).
What to have: Aloo tikki, dahi Bhalla
Cost for one: Rs.50
 
2. Jung Bahadur Kachori Wala
 
The Best Kachori you can have in Delhi, started way back in 1971. They serve variety of kachoris of which you can opt for. It is closed on Sundays so I couldn't visit on that day.
How to Reach:500m close to Haldirams store(present in front of Sisganj Gurudwara), Gali bhojpura Road
What to have: Dal kachori, Pyaaz kachori
Cost for one: Rs.50
 
3. ASLAM CHICKEN
 
It started in 21st Century, this place is Paradise for Butter Chicken lovers, although no doubt there is no comparison to Karim's but if you want to have something new or you die for Butter chicken, then this is the place for you.
How to Reach:200m close to karim's, opposite lane to gate no.1 of Jama Masjid, either you can walk from Sisganj Gurudwara or take an E-rickshaw to Jama Masjid
What to have: Butter Chicken with Romali Roti
Cost for one: Rs.270
 
4. OLD FAMOUS JALEBIWALA
 
The shop running since 1884, is known to serve jalebis fried in desi ghee with rabri making them lusciously sweet. It is believed that the owner of this shop arrived at the final recipe for this dish after trying many alternative methods of preparation.
How to Reach:300m close to Sisganj Gurudwara while going towards jama Masjid.
What to have: Jalebi with Rabri
Cost for one: Rs.75
 
5. DAULAT KI CHAAT
This Sweet dish takes almost a day to prepare, so it has to be sold quickly before it collapses in the heat of the day and turns into a milky puddle. It is served in 'donas' or 'kulhad', topped with extra khoya and a pinch of a saffron mixture.
 
How to Reach: Head to Parathe Vali Gali, close to Shree Ram Prasad Parathe Wale
Cost for one: Rs.50
 
 
Total Cost of the Day: Rs. 500