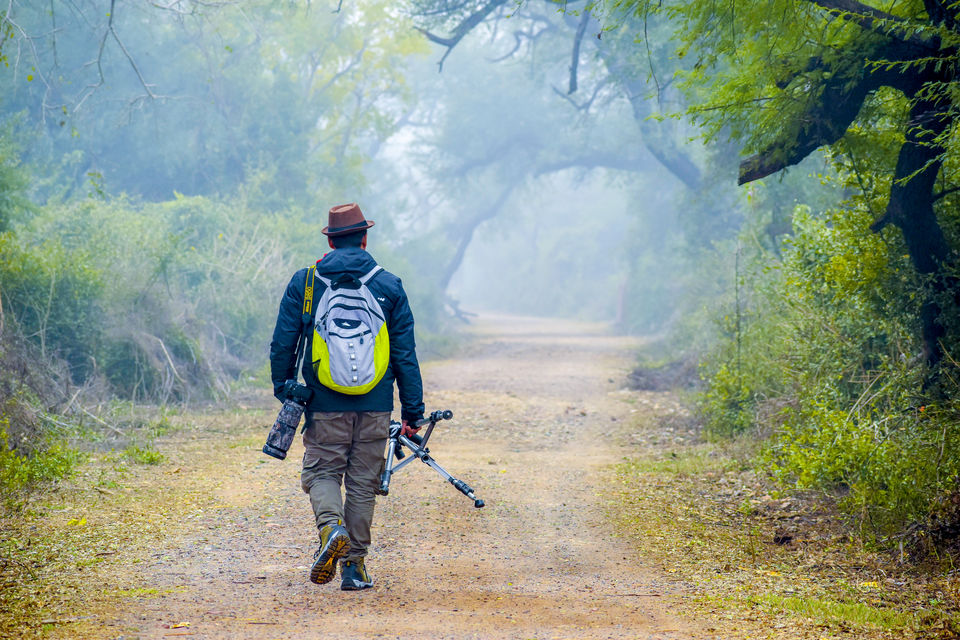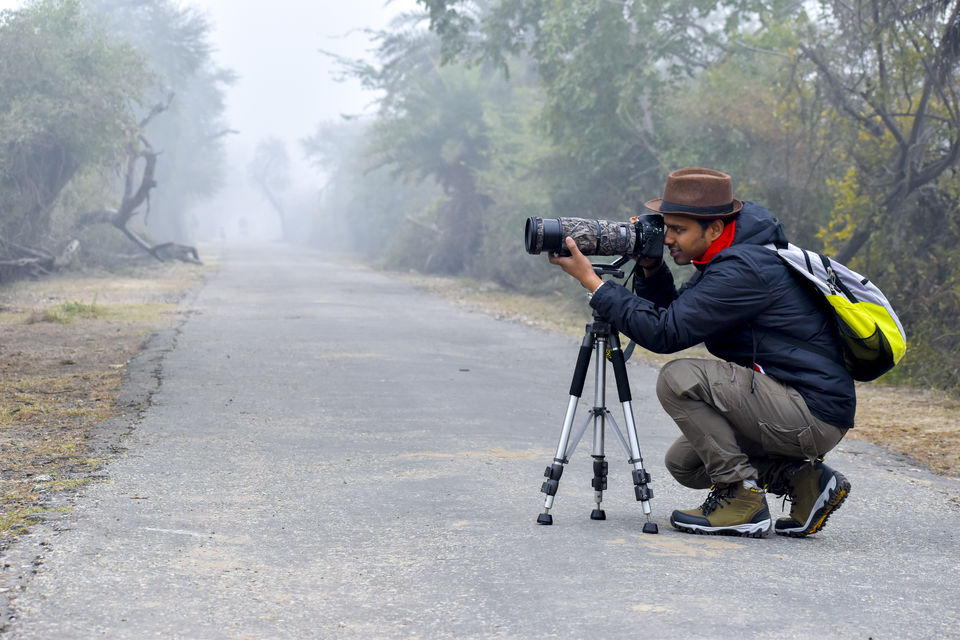 Bird Photography tour to Bharatpur Bird Sanctuary
Long awaited trip has arrived!!!
Nature has many things to show and among them one best thing are Birds. Being a photographer I not only see new things but captures also. Bird photography is one of the most challenging types of wildlife/nature photography, but remains an incredibly popular hobby for many people. The subject is usually small, may not stay still, moves rapidly from branch to branch, sits in less than favourable lighting conditions and is extremely aware of an approaching photographer.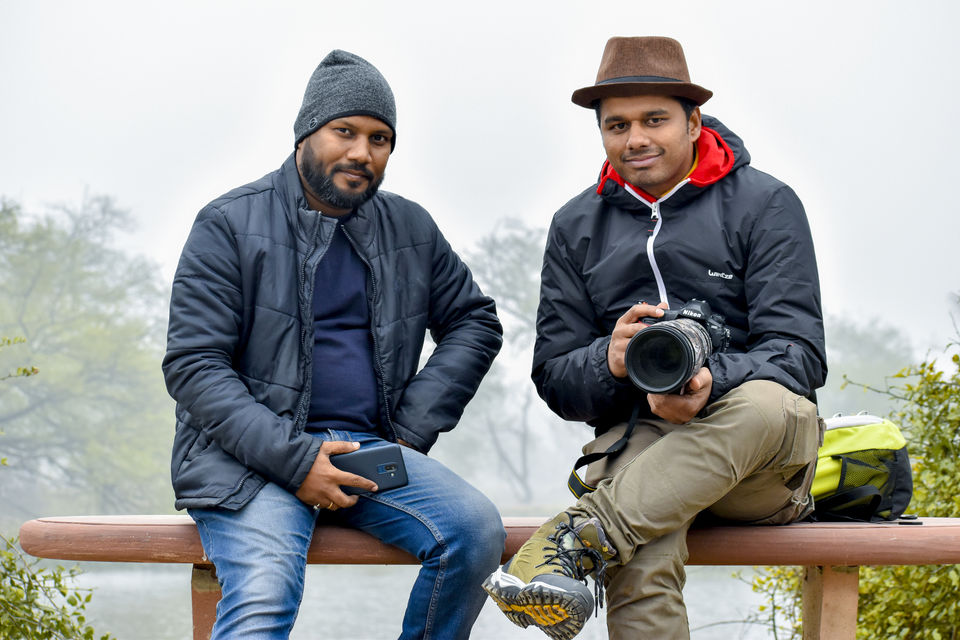 The trip was for two days with two of my friends, with cameras and big lenses by own car. Bharatpur is 155 KM from Faridabad.
It was 2 am morning, woke up by alarm and got ready, started by 3am from Faridabad. We reached park at 6 in the morning and was waiting for the ticket counter to open, as I was waiting my friend who drove till here was napping inside the car but I could not as I was eager to shoot. One bad thing happened that the day was not clear, it was foggy, dense, and cold, due to which animals and birds did not come out and also were not able to see those who were out. One of the worst condition for photographers, one must plan accordingly to avoid any such situation.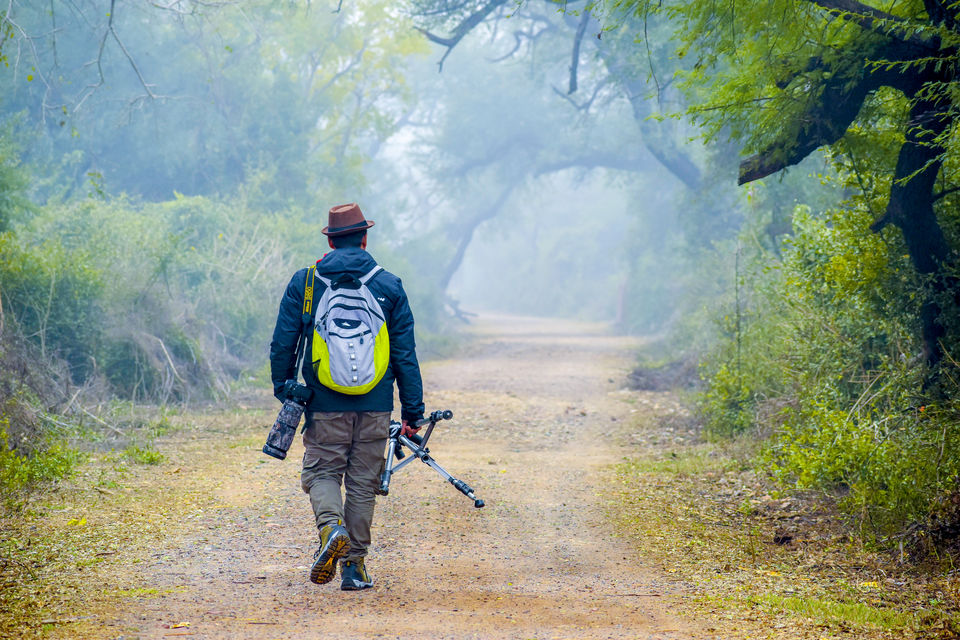 People and other fellow photographers hired bicycle, rickshaw for the trip, but we decided to be on foot as we can explore more and also we did. People can opt as per their choices, bicycle for Rs 50 full day, rickshaw for Rs 150 per hour, there were other modes also like electric vehicle and horse cart, entry ticket for the park was Rs 75 per person, no charge for still camera and lenses.
We started on foot and after walking a mile we spotted a spotted deer, then the story begins - peacocks, hare, owls, monkeys, these were in and around entry. As we were entering deep inside there was wetlands were in all aquatic birds and other aerial birds were present. Our cameras started shooting all of them as whatever is seen.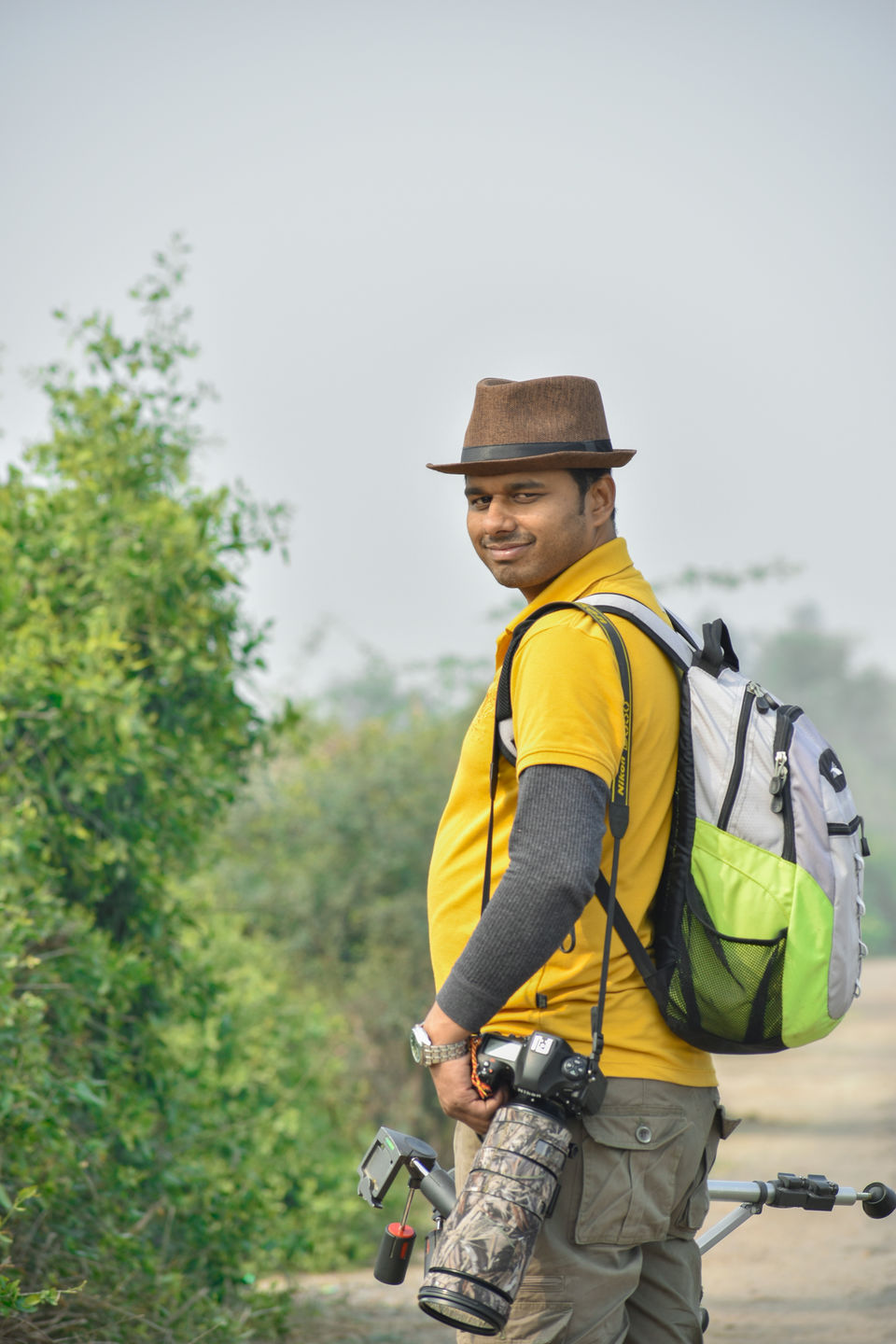 Kingfisher, ducks, goose, pelicans, storks, these are the common ones, apart from these there were so many birds we don't even know by name but trying to find their names. Migrated birds from China and Siberia were also there. By 11 am the day was clear and we reached to one of the canteen inside and break for tea. Here also we managed to shoot some birds like bulbul, babbler.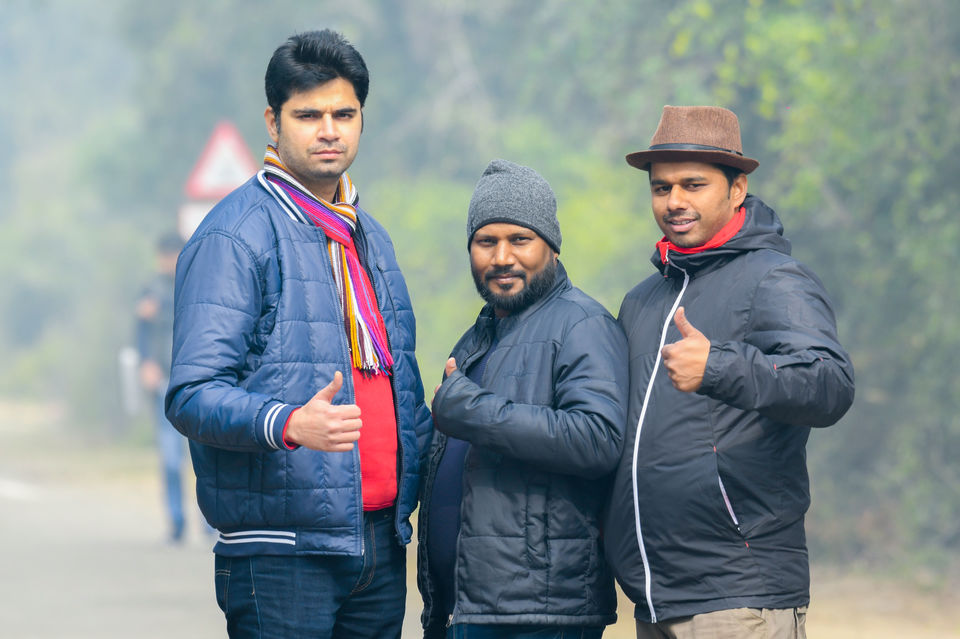 After this we headed to different path were I think normally people do not go. We were walking and walking and suddenly saw jackals starring at us. We were little frightened as they might attack on us, we told ourselves do not stare them otherwise we will be like other bones present in the park, there were so many bones of the animals may be cow, deer, etc.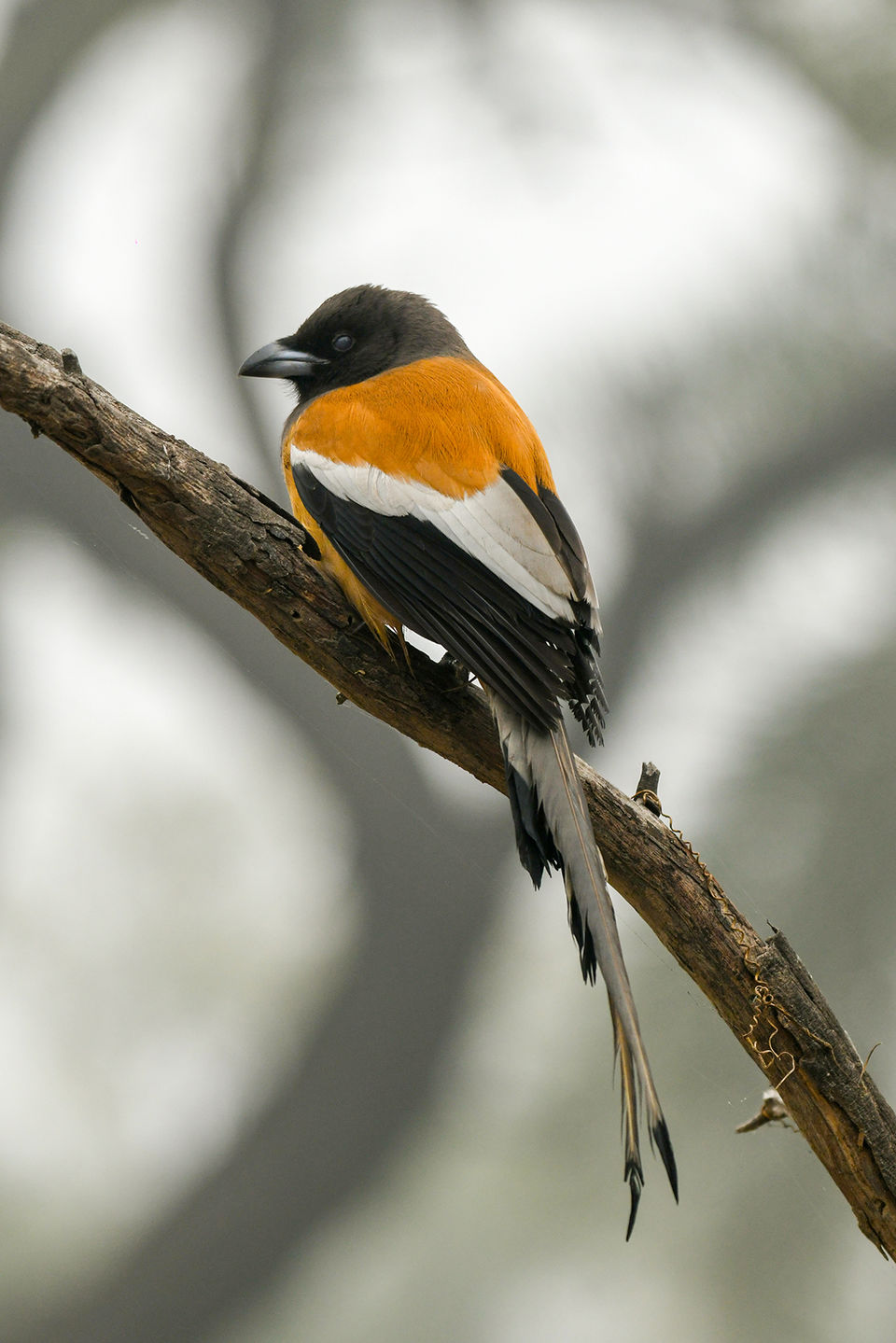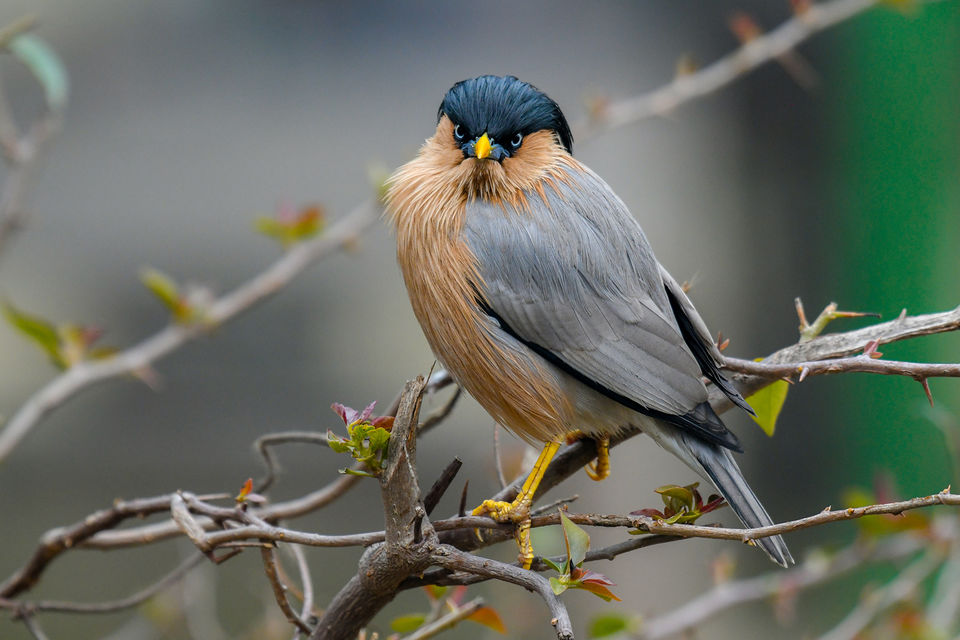 After walking for around 3 hours we again reached the common place where all people were there shooting.

At this time we were tired as we did not have breakfast and lunch and left the park and checked in to the nearby hotel.
Next day early morning after breakfast we headed back to Delhi.
The trip was majorly for Photography of birds, I shot around 70 species of birds there including migrants. Visit my website to see all the pics.
For more stories you can visit my website.
Facebook: Amir Hasan

Instagram : @wanderer_s_vision